Today we're talking about farmhouse French tables.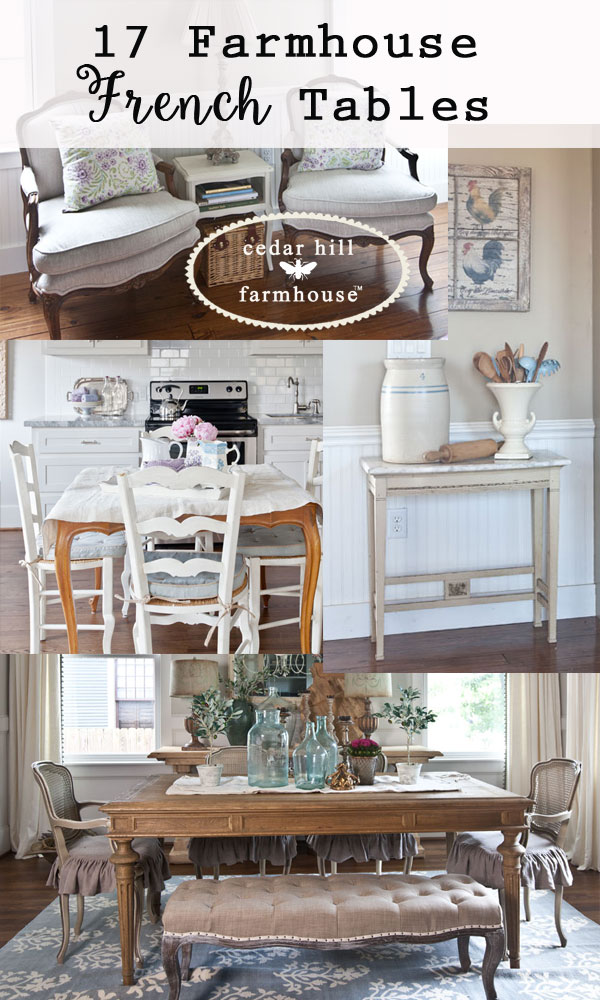 If you have a table you are stuck with that isn't farmhouse French is there anything you can do? Yes! One thing you can do is paint it if you like. The other thing is much simpler – put a tablecloth on it.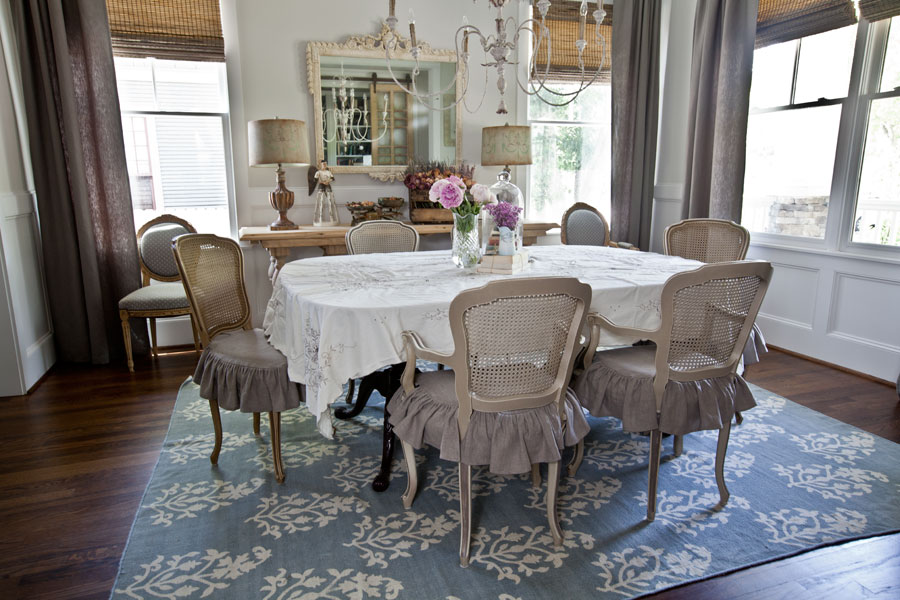 Seriously, it's that easy. I did that for months and months. I had a mahogany table. I didn't want it any more, but it was very expensive with a crotch mahogany top that extended to 12 ft. The top all matched. It would really have been tragic to paint over it.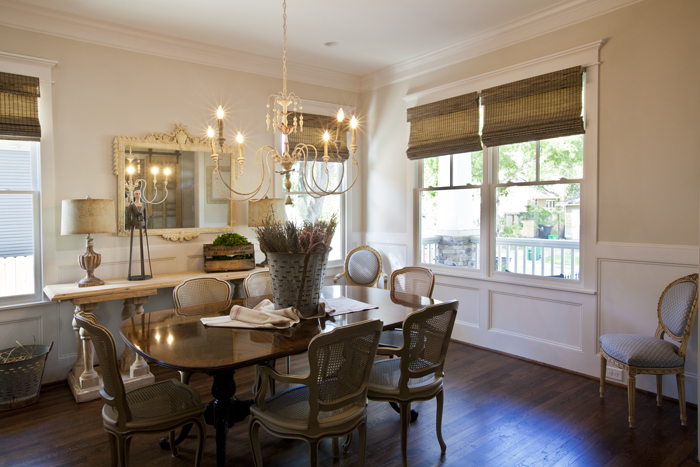 So I just covered it with a tablecloth until I decided what I would do. Finally I sold it through a consignment store. With my earnings I was able to buy what I wanted (below) at Restoration Hardware. The link to this specific table can be found HERE. (not a sponsored post)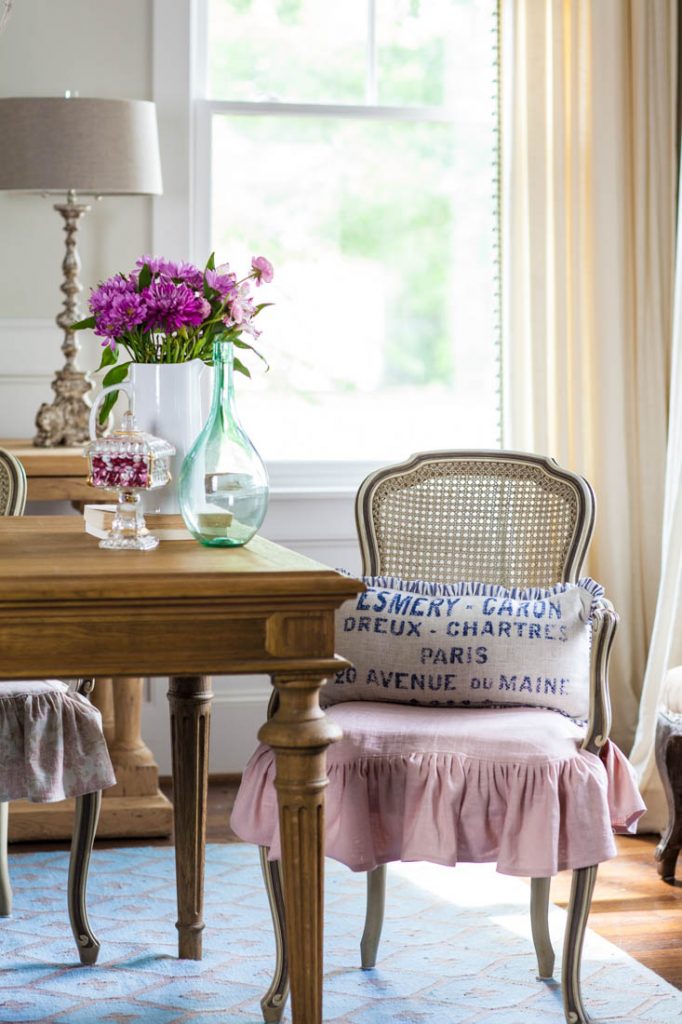 The table below (in our breakfast room) is an antique, and I think the design is fairly easy to find where French antiques are sold.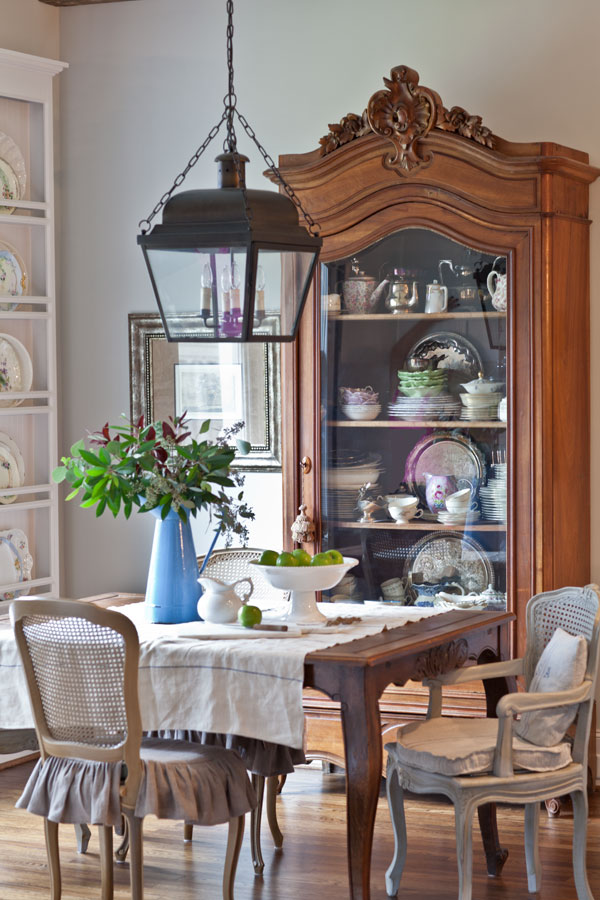 Tody's podcast episode is all about French tables. Listen below.
Below I used an outdoor folding metal patio table and covered it with a towel. You can use outdoor furniture inside and it looks great!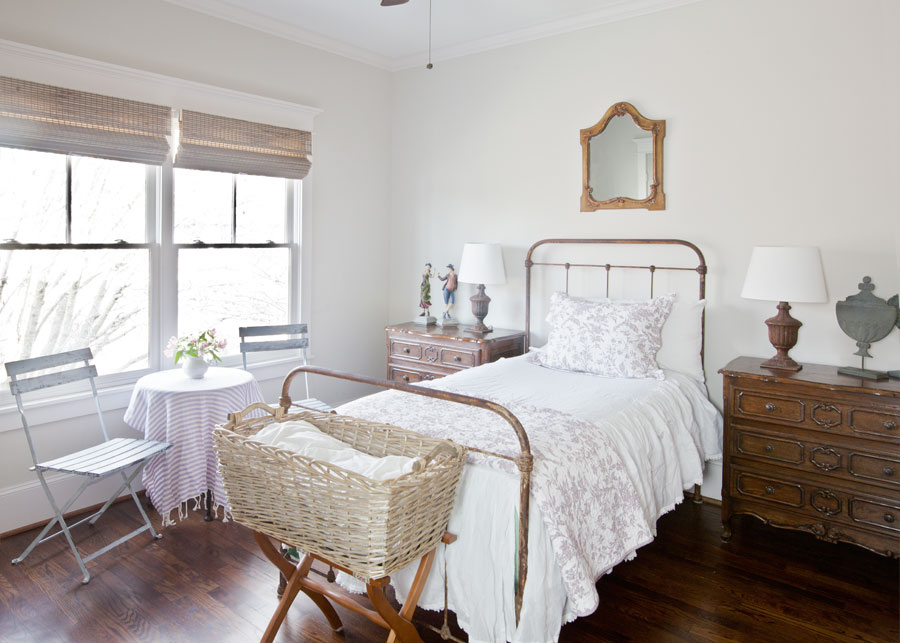 The table below is a favorite of mine. It would be equally beautiful indoors. It's from Round Top.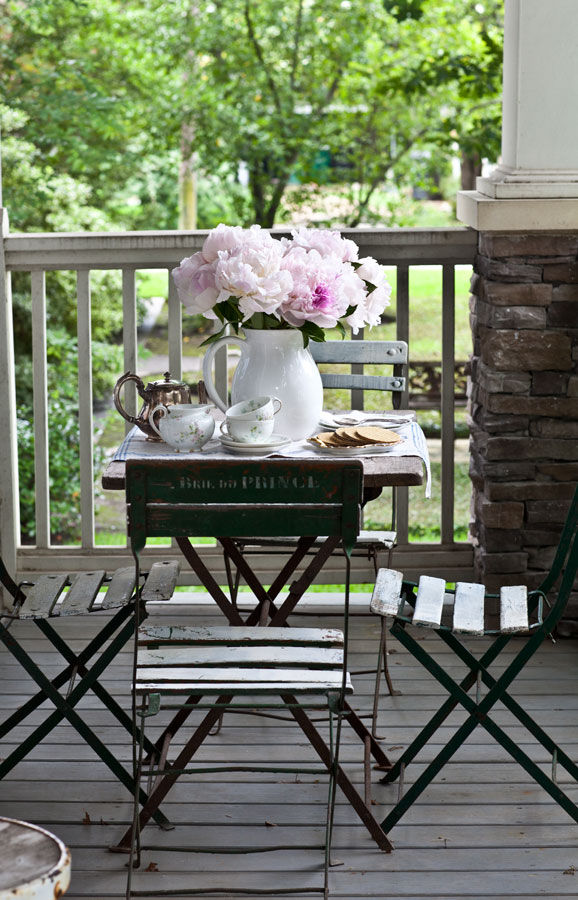 The little phone table below was found at an antique store; it's vintage.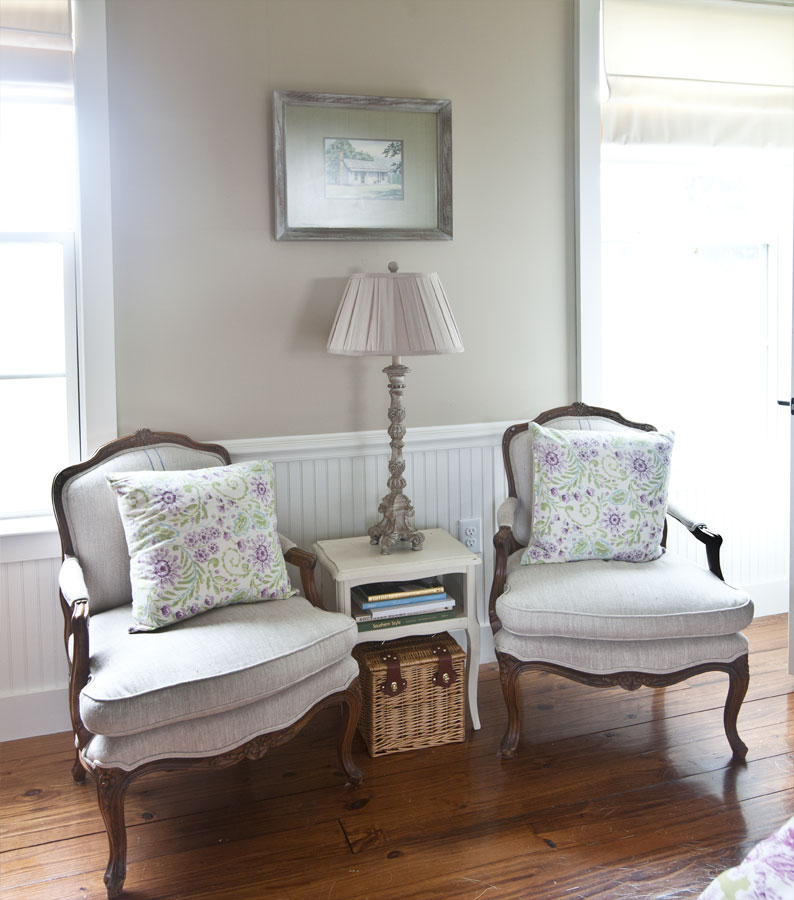 In my bath is another vintage table. I was going to paint it, but the original paint has grown on me.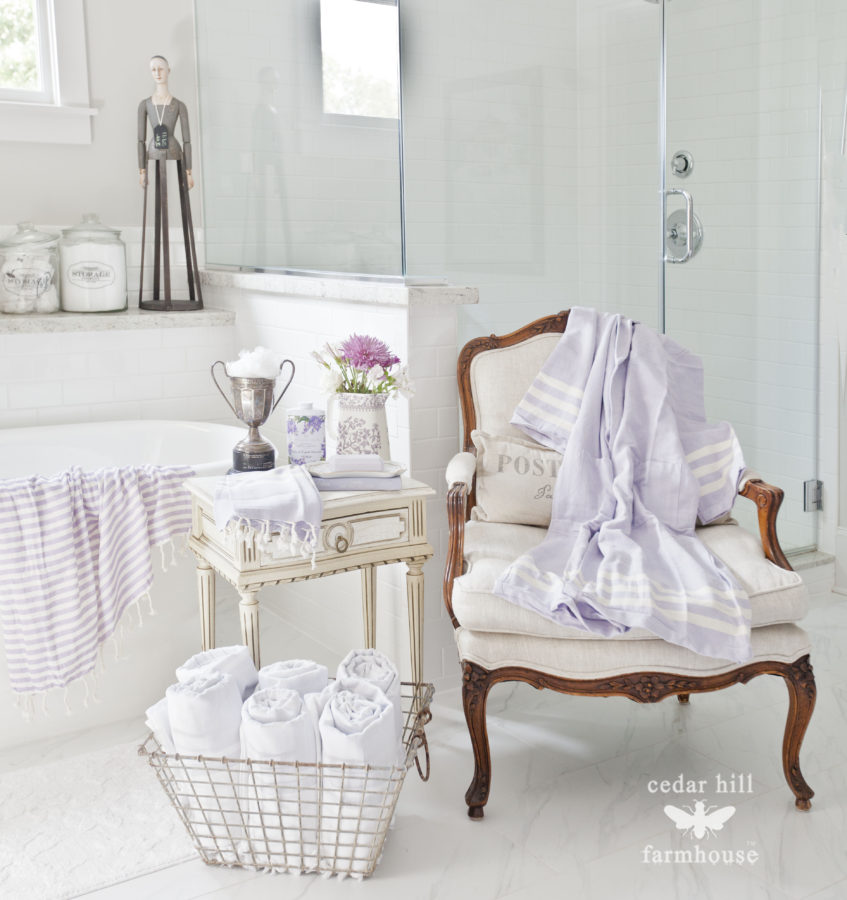 The table below was from Wisteria. (Not sponsored)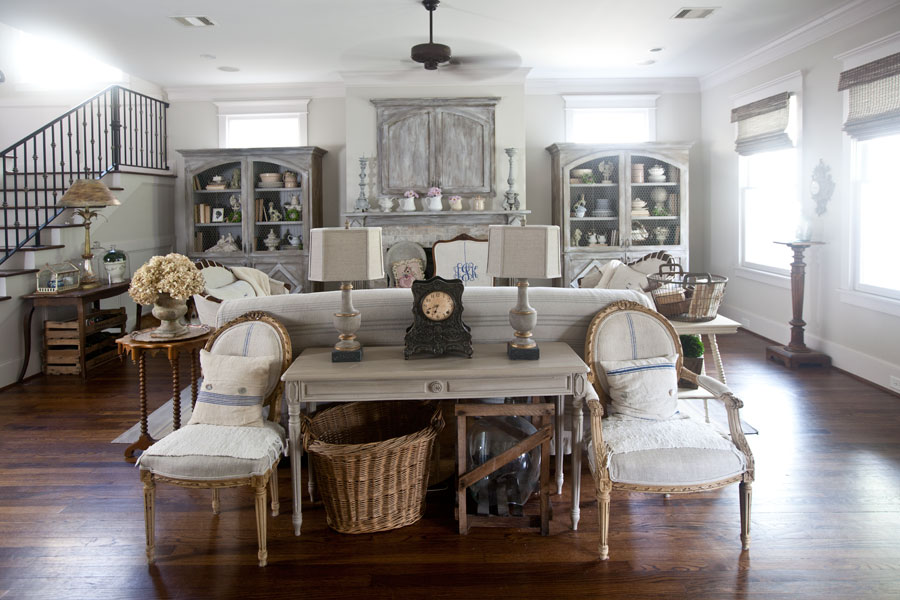 Here's another table. I think it's fairly new, but I found it at an antique store.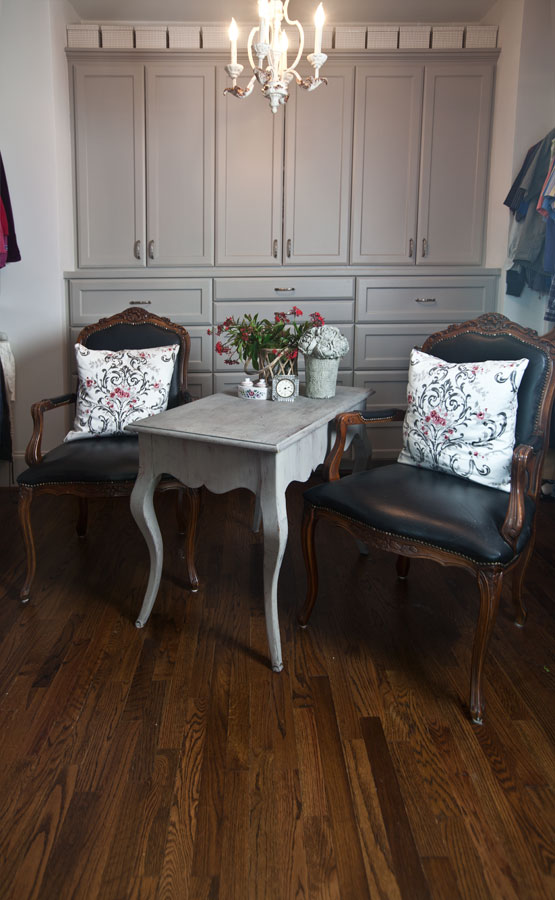 The nesting Florentine tables are vintage and becoming super hot. I used to find them for a reasonable price, but now they are crazy expensive. Technically they are Italian, but they work beautifully in a farmhouse French room.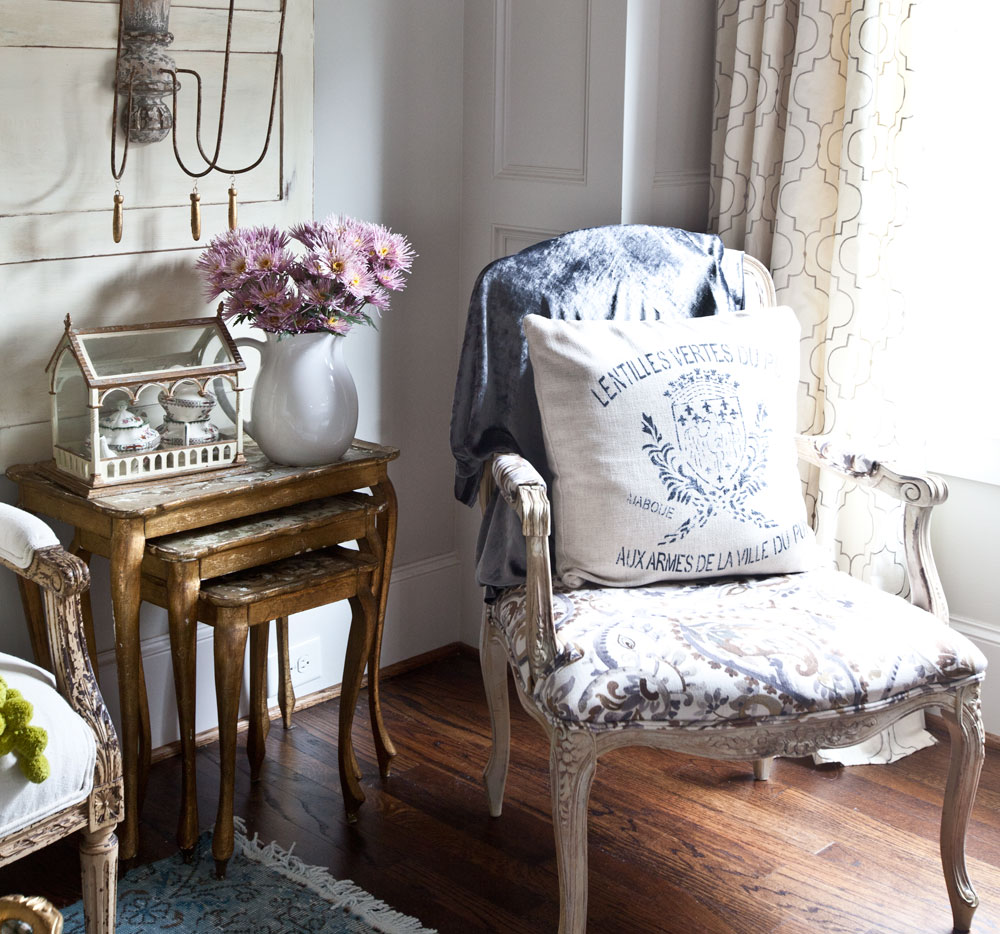 I also adore this table below from Europe. It was either used as a pastry table or as a bistro table maybe outdoors.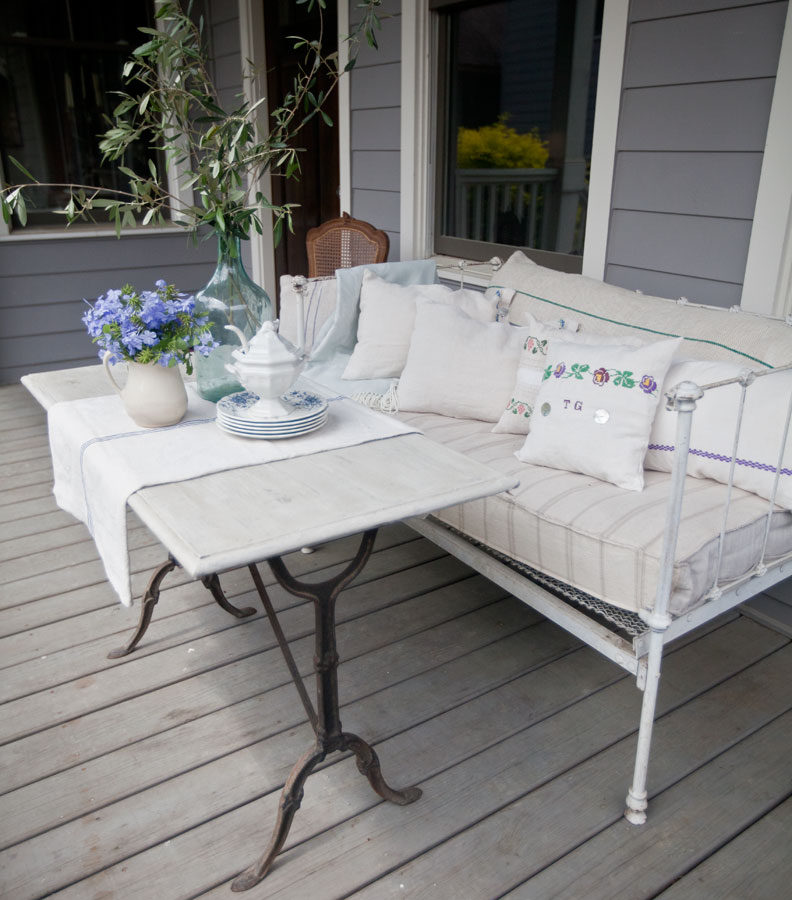 The next table is not French, but a stunning farmhouse table I found at Round Top.
This little table below was from an antique store. It is definitely French in design, but was made in Italy. That's how you know it is old. It is hard to find new furniture made in Italy.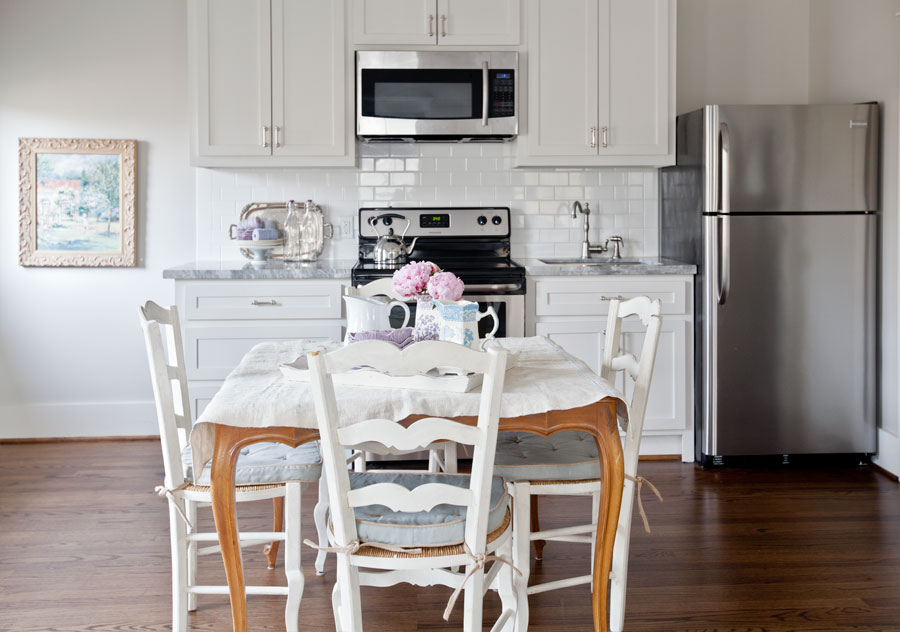 The gate-leg table below is more of a Gustavian look. It's also a favorite of mine.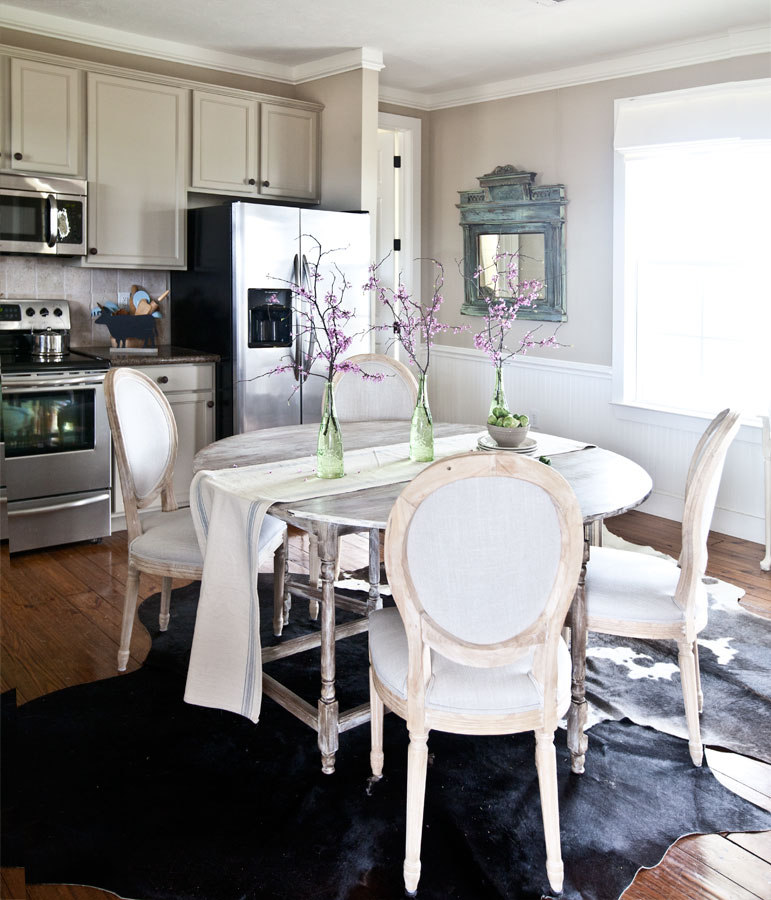 (I had no idea I had this many tables!) The one below is an antique from France. I bought it from a lovely French couple moving back to Paris. It had been in his family for over 100 years.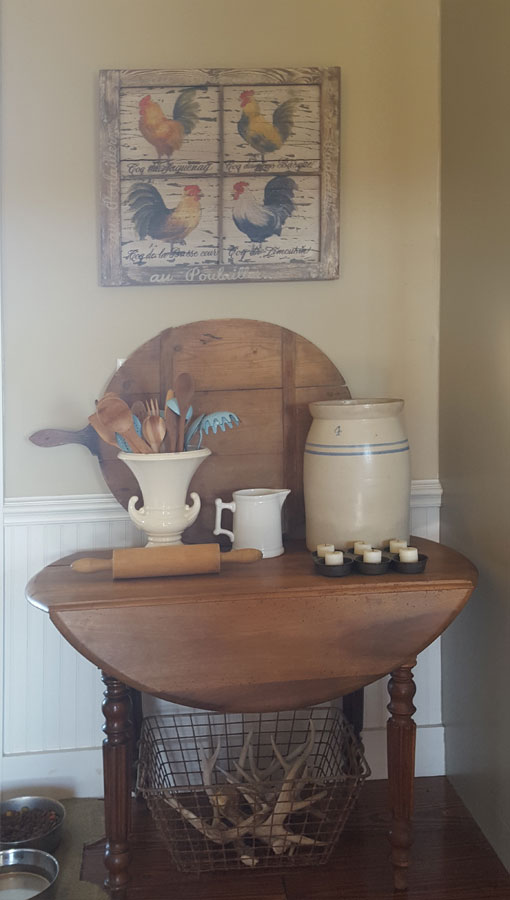 I am so into marble these days about bought this table because I loved the marble top.  It's from Round Top.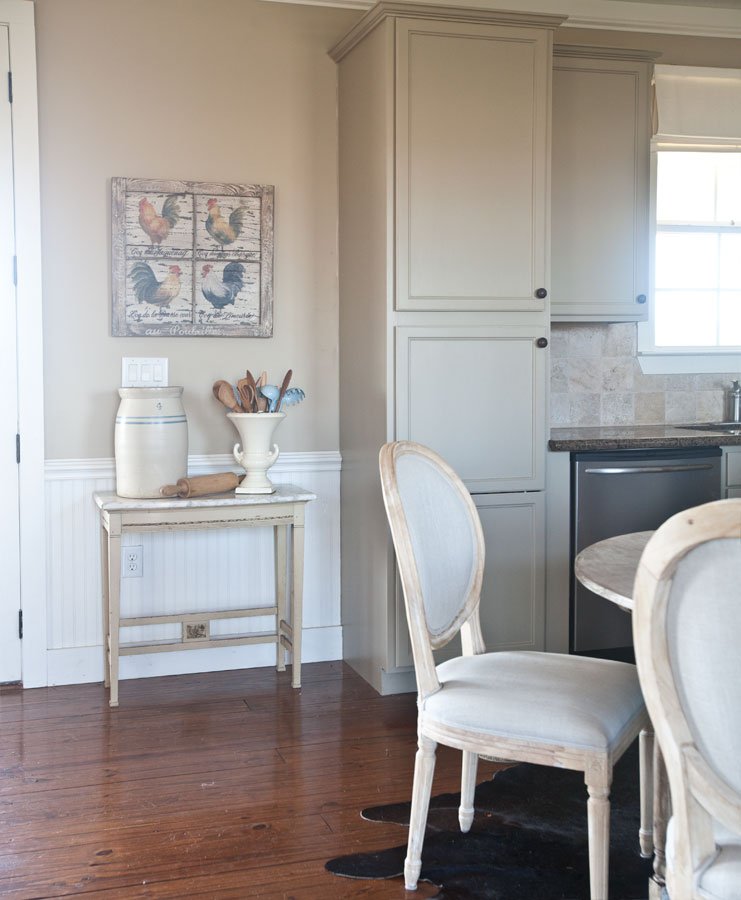 And now for my favorite table. Well it's not my favorite table, but it's my favorite place to be. It's an antique pine table, American.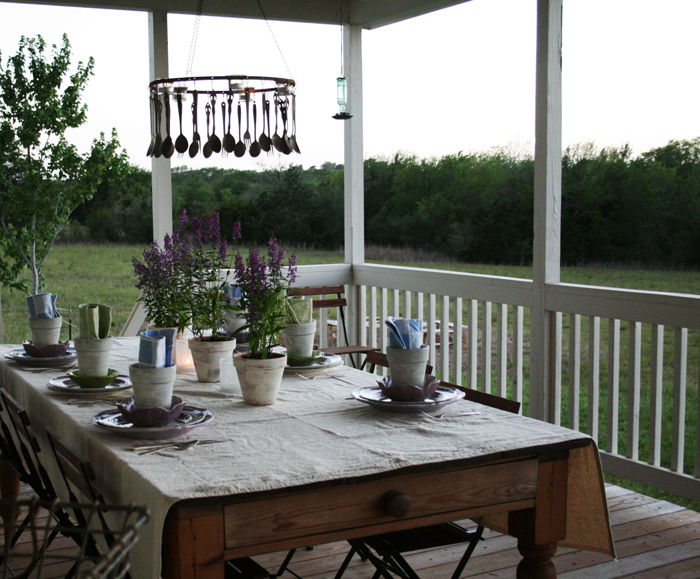 I think this gives you many options for tables – I like
painted tables,
old pine tables,
French tables,
marble topped tables,
gold tables,
outdoor tables,
bistro tables.
I hope that gives you some ideas for your home. To see my complete list of Farmhouse French Friday ideas, click HERE .