Today we are talking about French lamps. Not all of these lamps are French per se, but they all work with farmhouse French style.
The podcast episode is How to Freshen up Your Home in Ten Minutes. You can listen below.
Now back to the lamps.
This first one is actually quite tall, has a handpainted lampshade and crystals at the top. Actually the whole lamp is hand painted, and it adds an elegance to the room.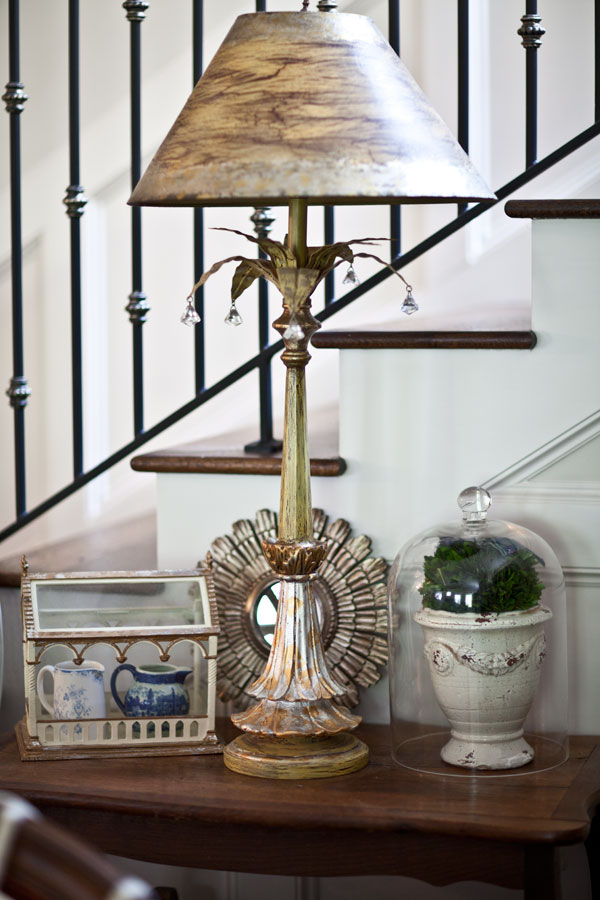 This next lamp was from a thrift store (can you believe it?). I did change out the lamp shade, but I love the large size, and the 'French campaign' feel of the lamp.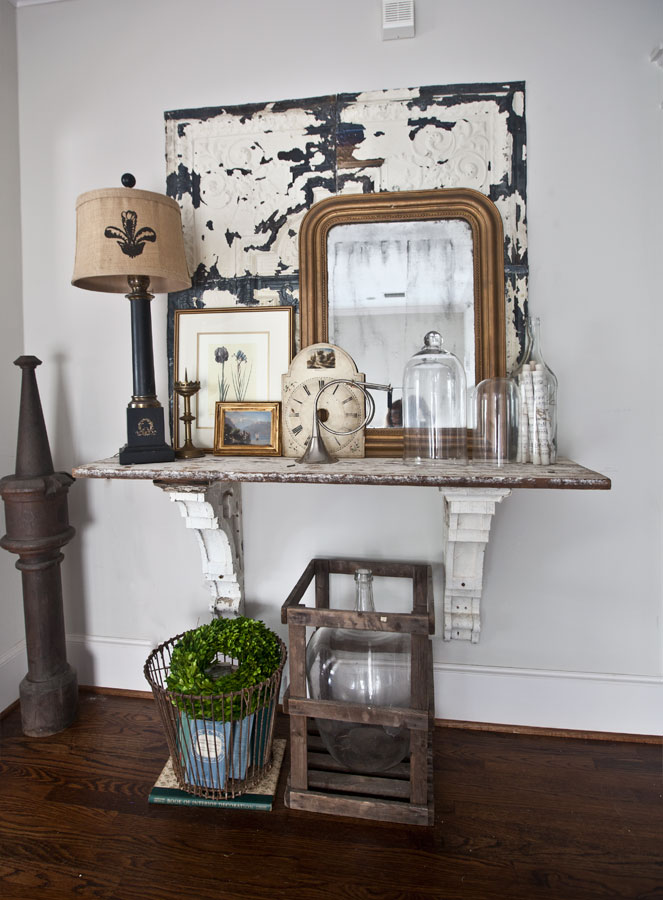 These lamps are rusty iron urns. They are actually just a half an urn. I bought them at an antique store, and I think they took old pieces and made them into lamps.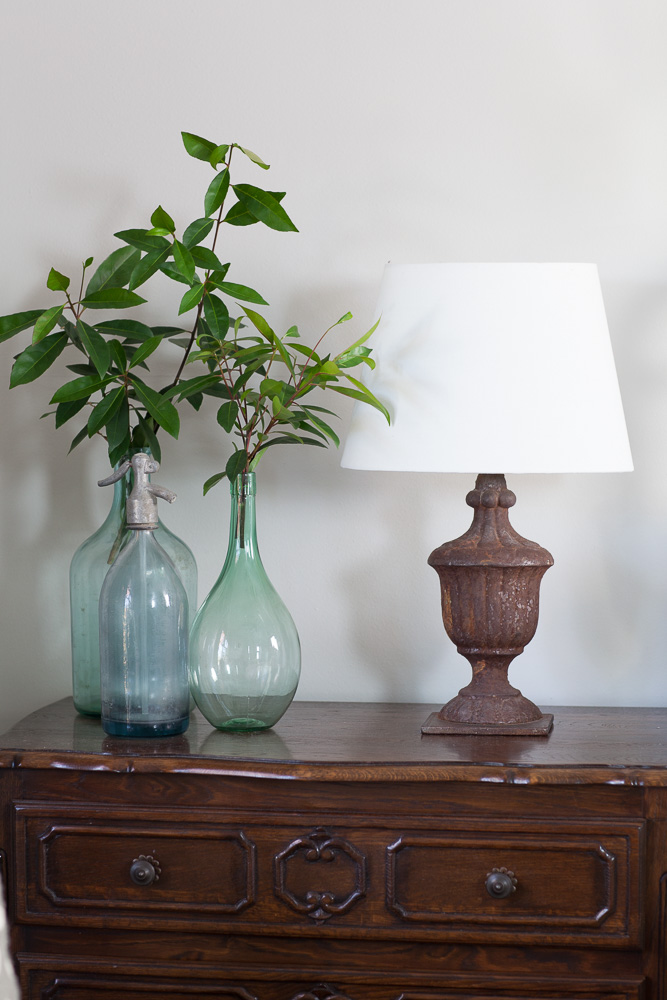 This next one is a beautiful new French lamp.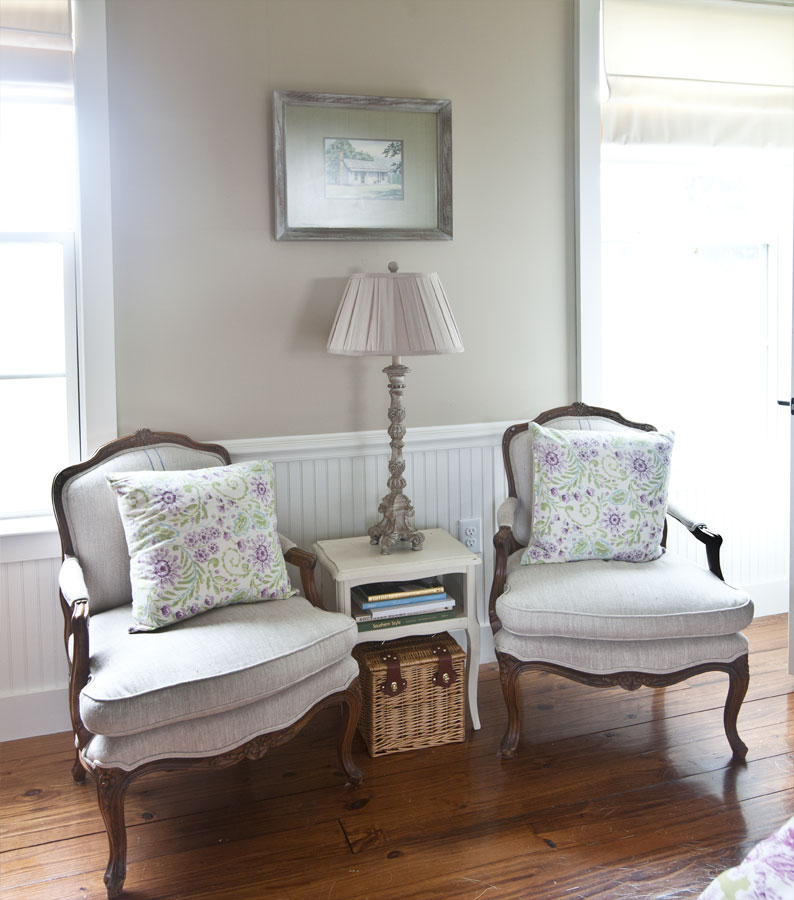 Wood lamps with the grainsack look lampshades add another gorgeous element.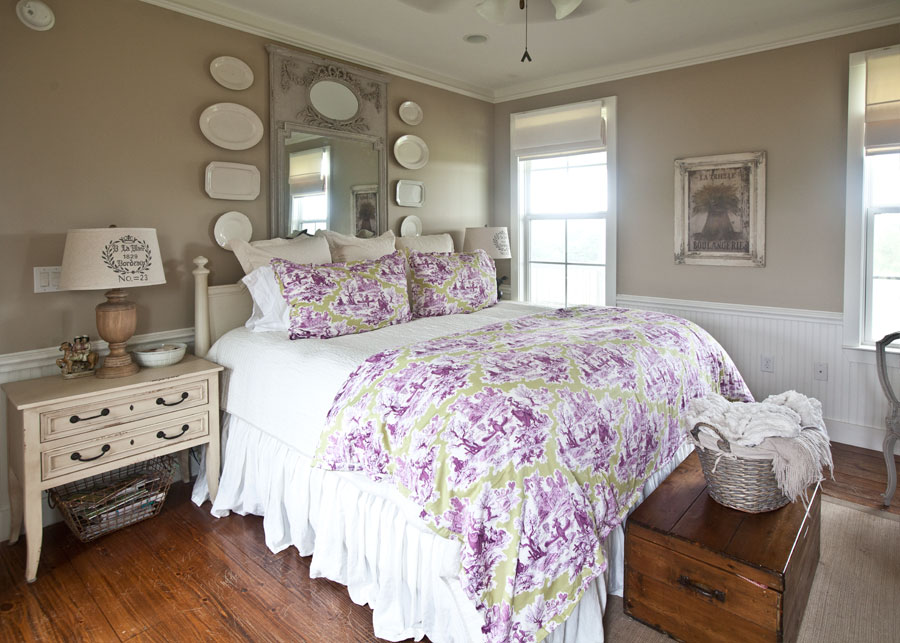 I recently changed these lamps out for different ones.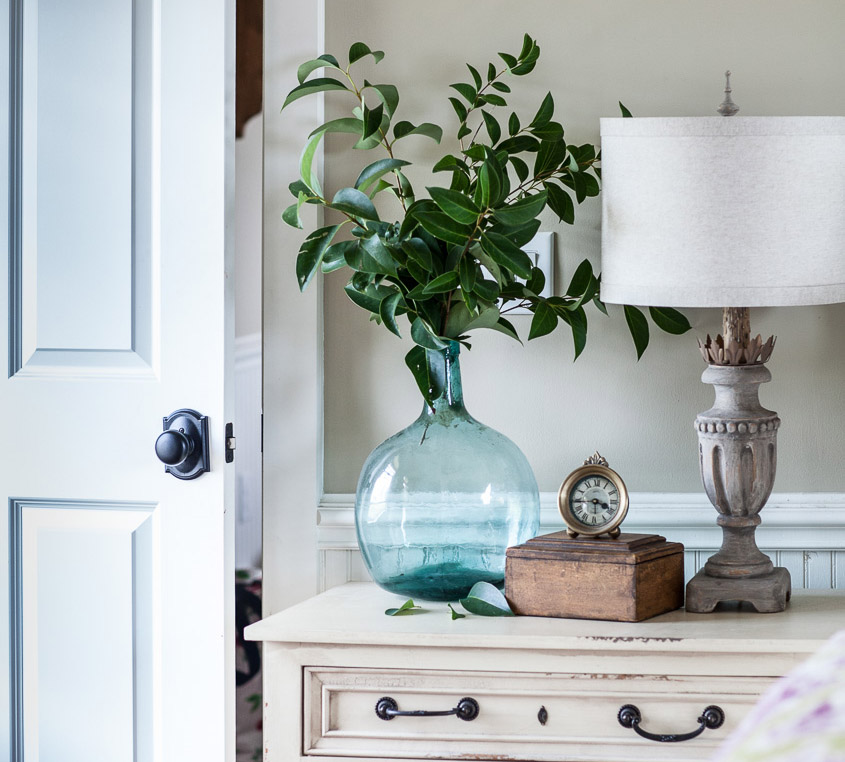 I love these Aidan Gray gray and gold lamps below.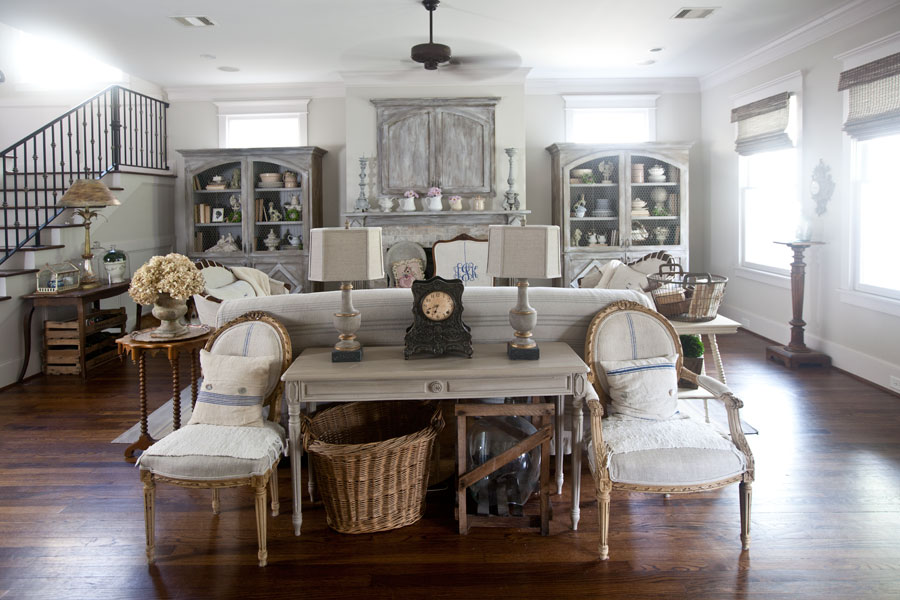 I went with smaller ones in this bathroom.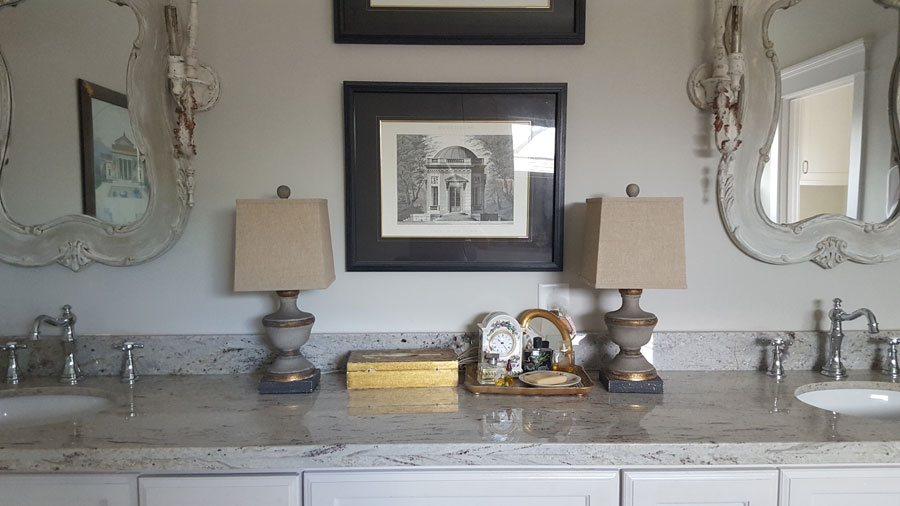 This lamp is very old and I've changed out the lampshade several times.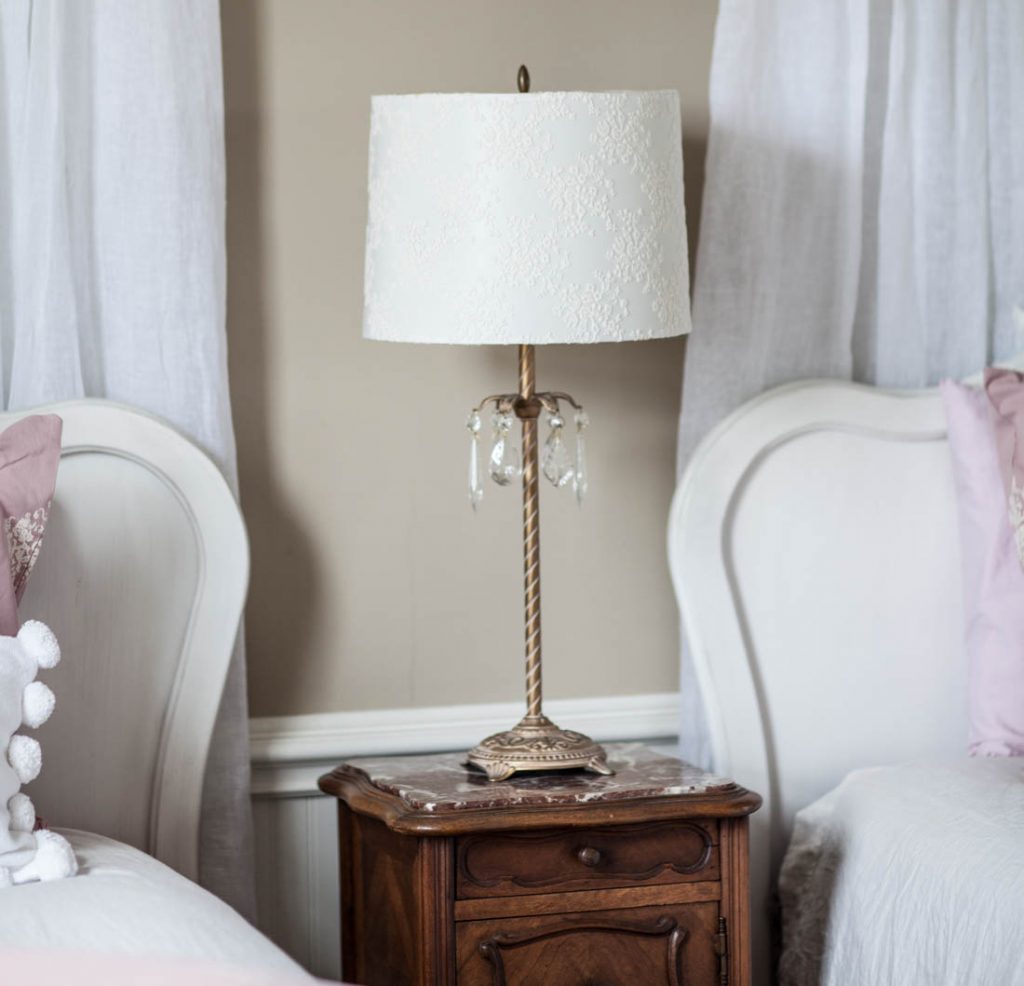 This lamp below was made in Italy. I found it at the thrift store and I changed out the shade.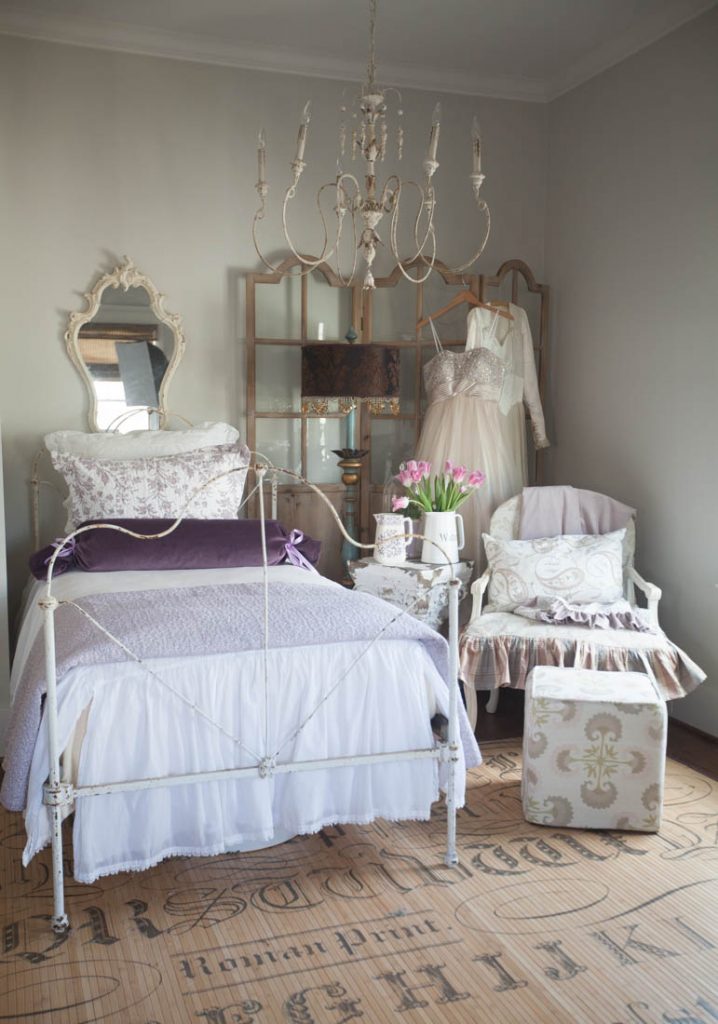 Below I have one made from an antique porch post.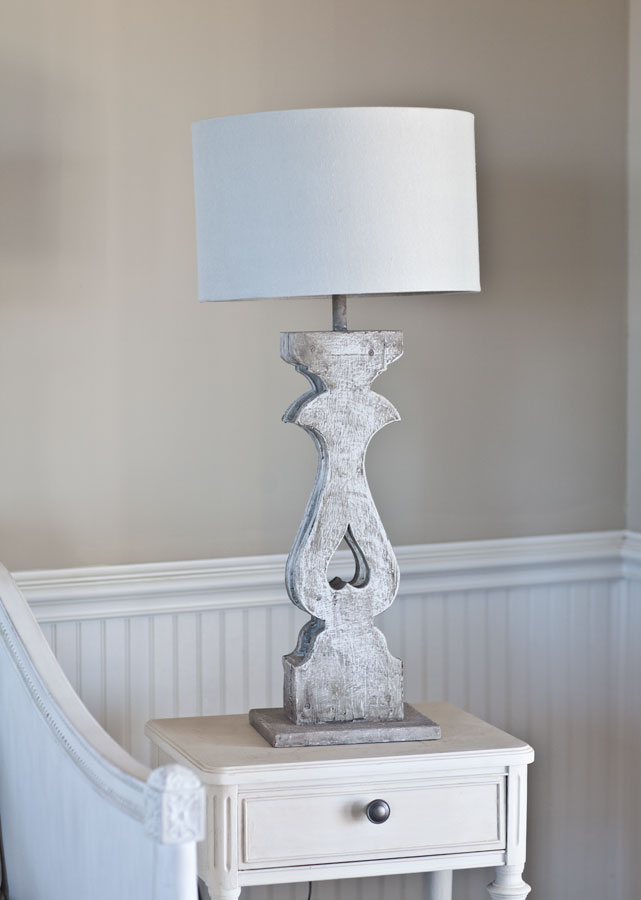 This is a lamp I bought second hand. It was gold, but for some reason I decided I liked it better black.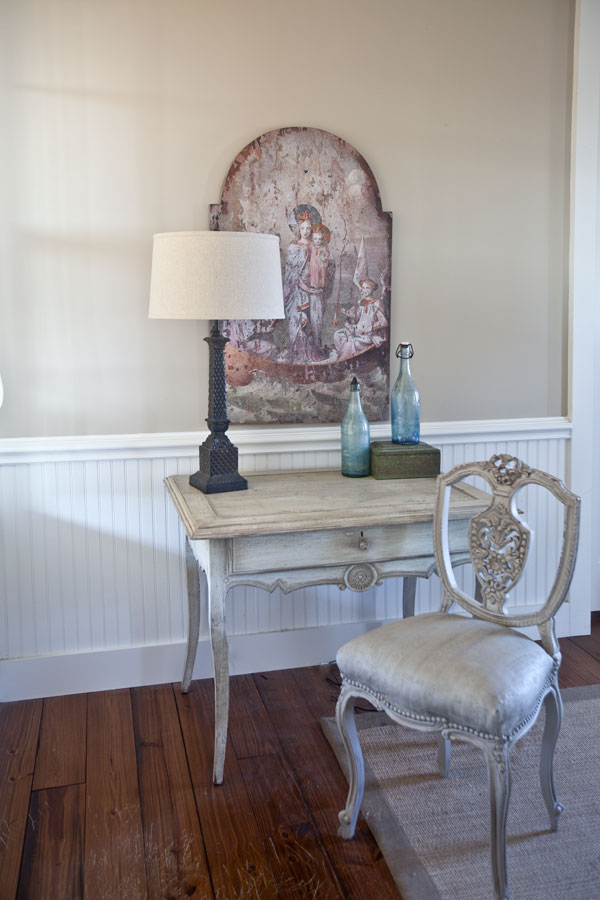 If there is one point I would like to make, it's this – a good lamp makes a room. If I can only splurge on one thing in a room, it would probably be the lamp. Good lamps really can draw the attention in. I think if you are on a budget, which most people are, the thing to do is spend your money on a few accent pieces, then go cheaper on the less important things in the room. Just my opinion, but lamps are something I feel are worth the extra money.