The main element of Farmhouse French style is the contrast between refined and rustic. So you have to have some high end, fancy things in your home to offset the farmhouse things. It's the mix that makes it work. One of the high end finishes I like to add is gold. Well not real gold, but gold accents.
For example this gesso frame is painted in a gold paint, very pretty.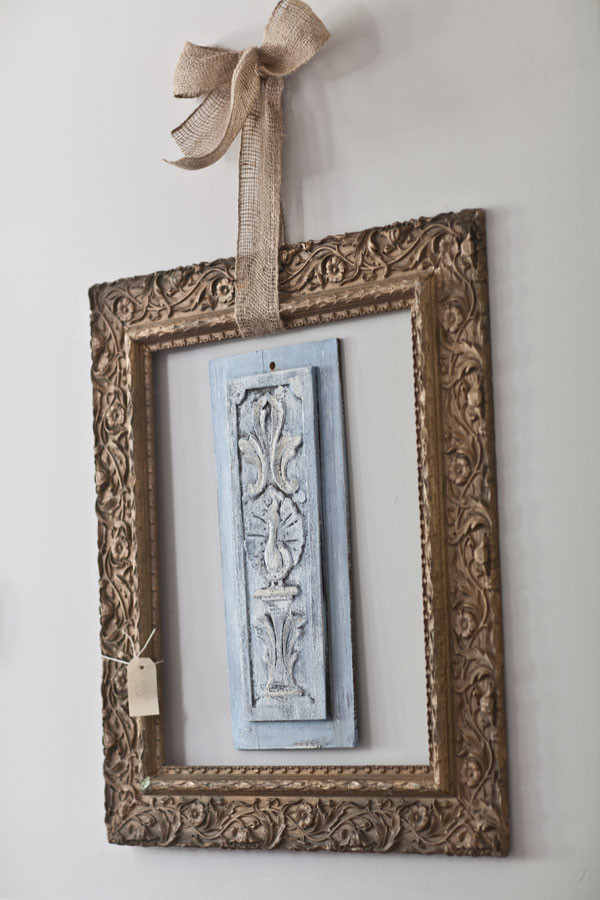 In my bathroom, I have a gold tray, and a Florentine gold tissue box. Let's not forget the lamps with gold trim.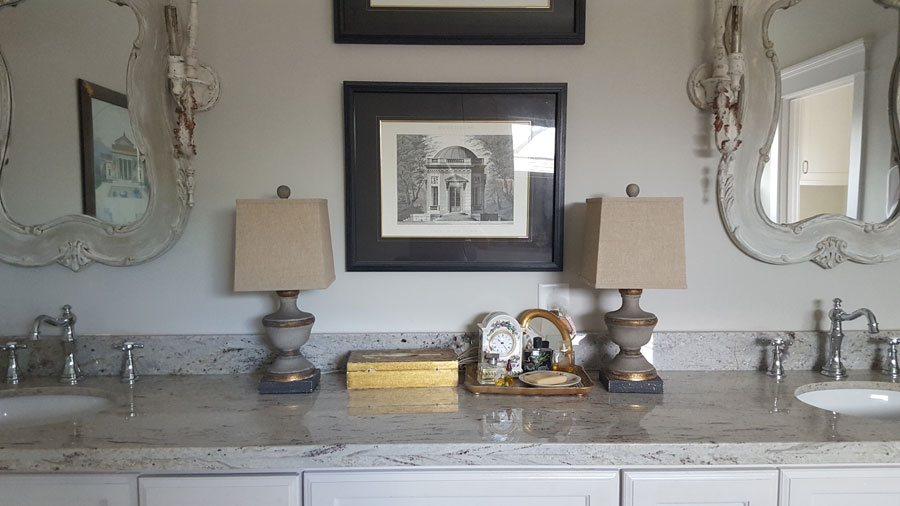 This very old (1800's) mirror has a gold frame.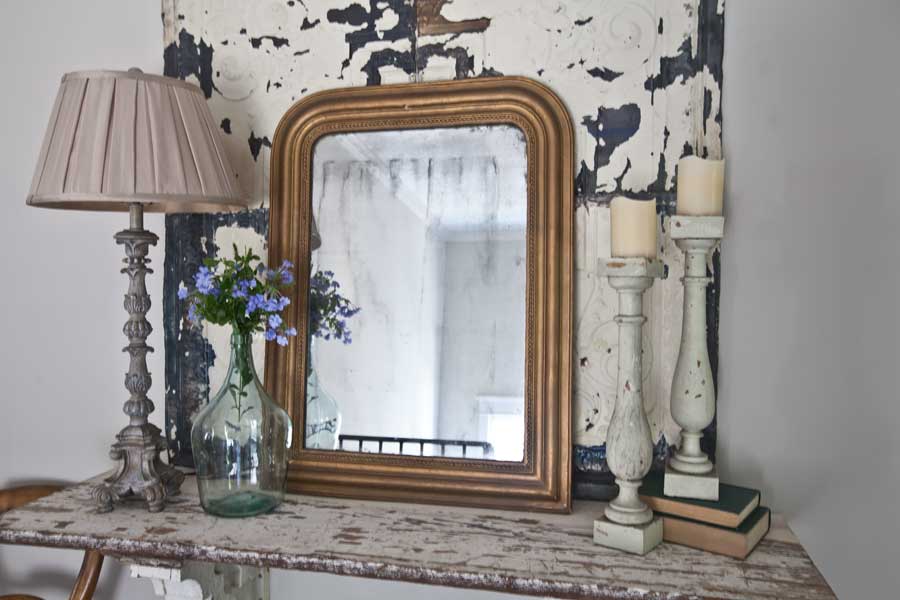 This shot of my kitchen shows my chandeliers with a gold look and notice the gold paint on my column base.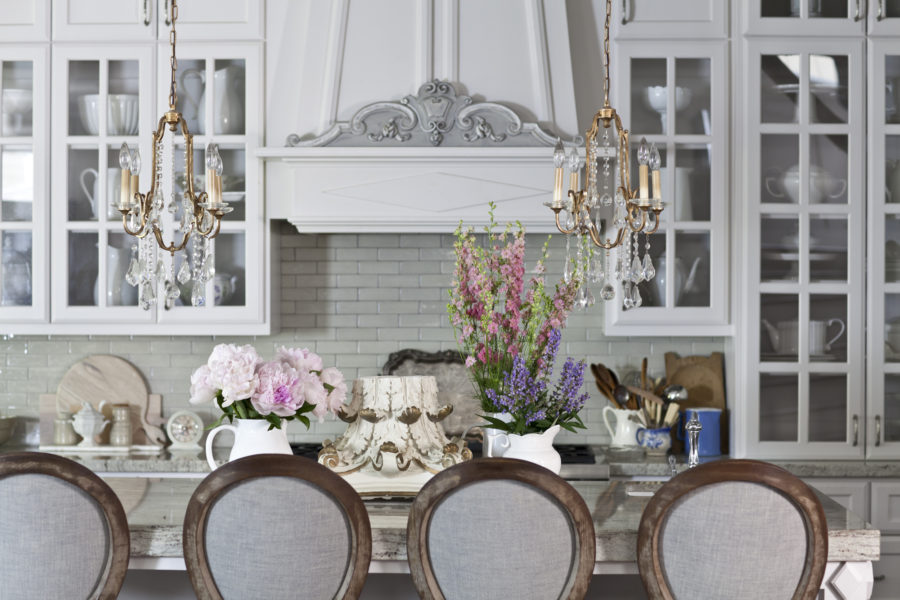 Below I have another very old painting with a gilt frame and Florentine gold stacking tables.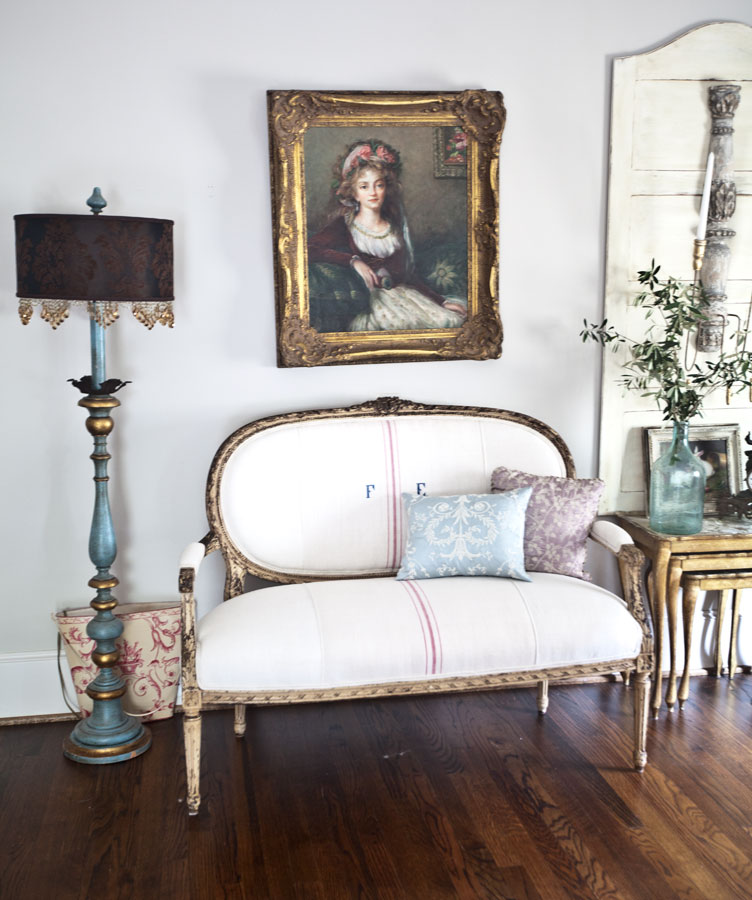 I added gold leaf to my vanity also.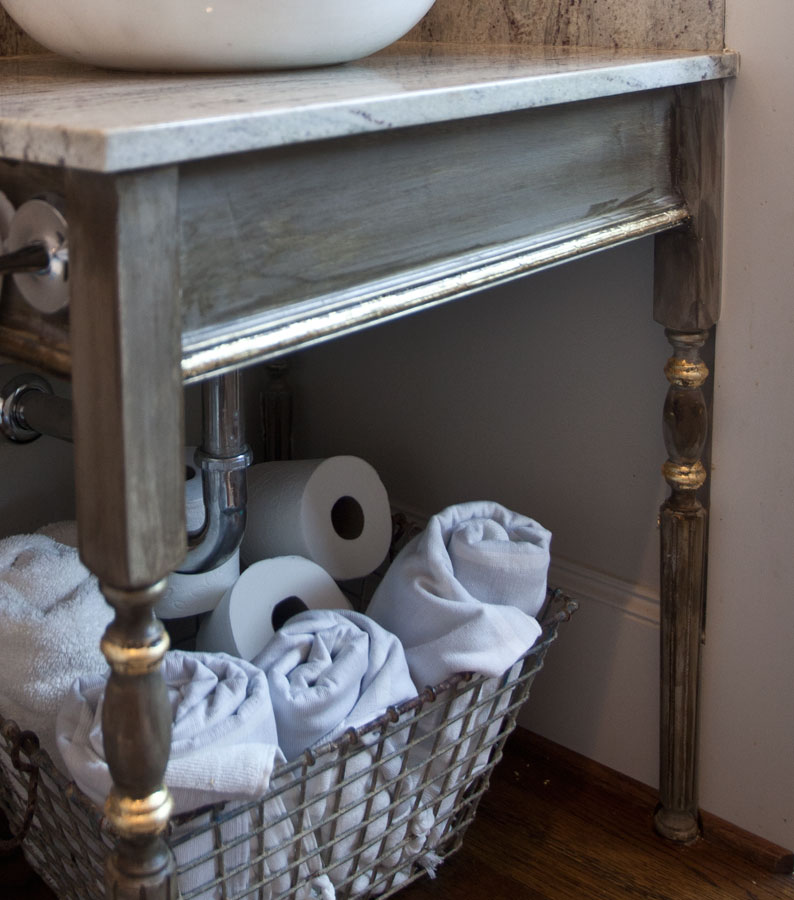 Here's another gold Florentine tissue box in gold.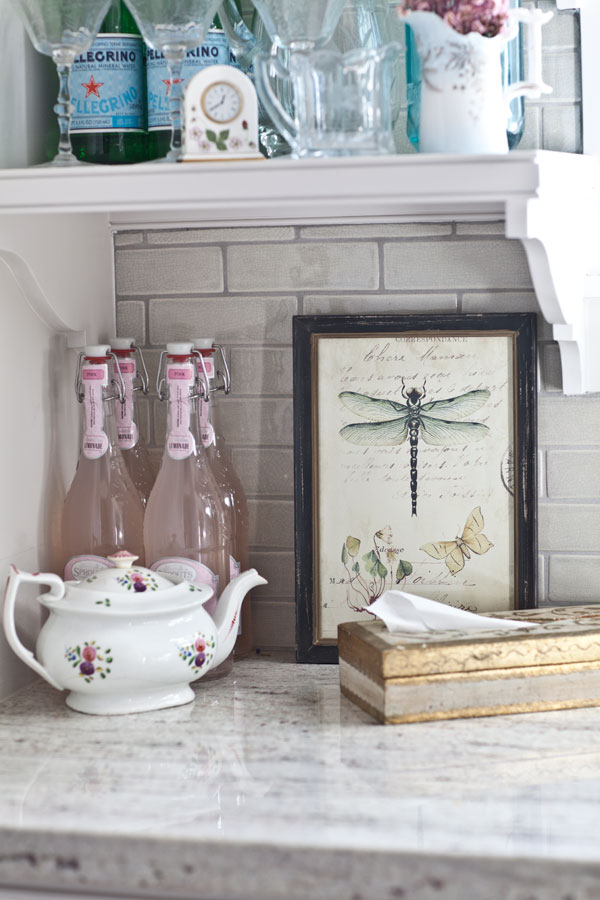 I also have several Florentine trays that are so pretty and usually gold.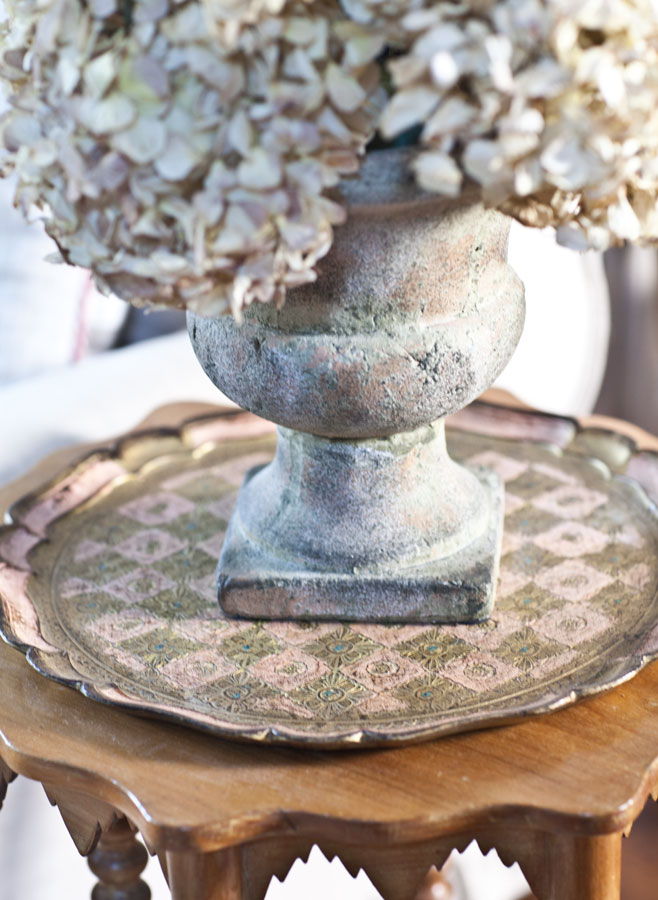 Below you can see my French clock that is actually brass. The little glass house has gold accents.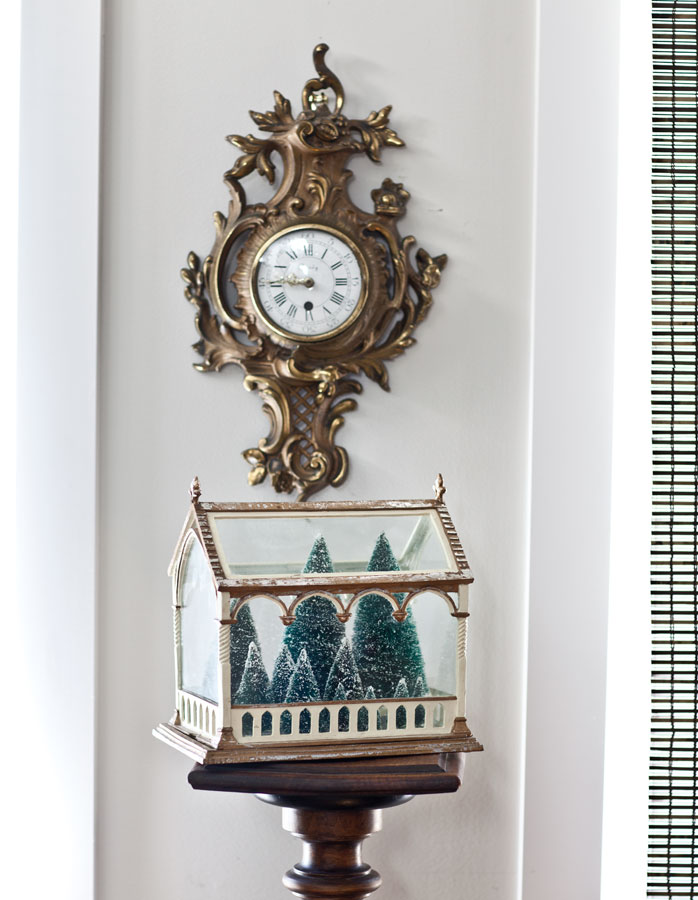 I have so many gold framed mirrors like this vintage one.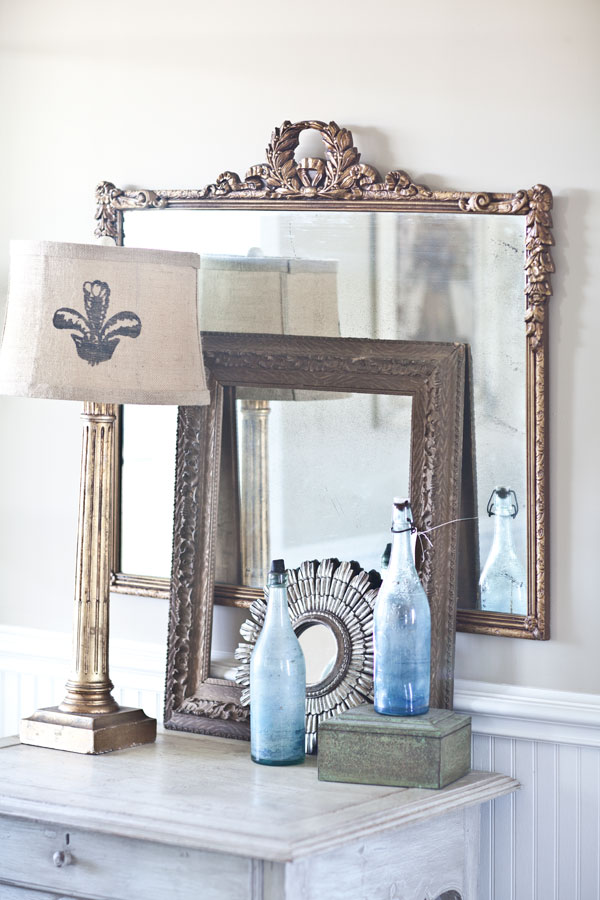 Gold frames are one of the easiest ways to add gold to a room.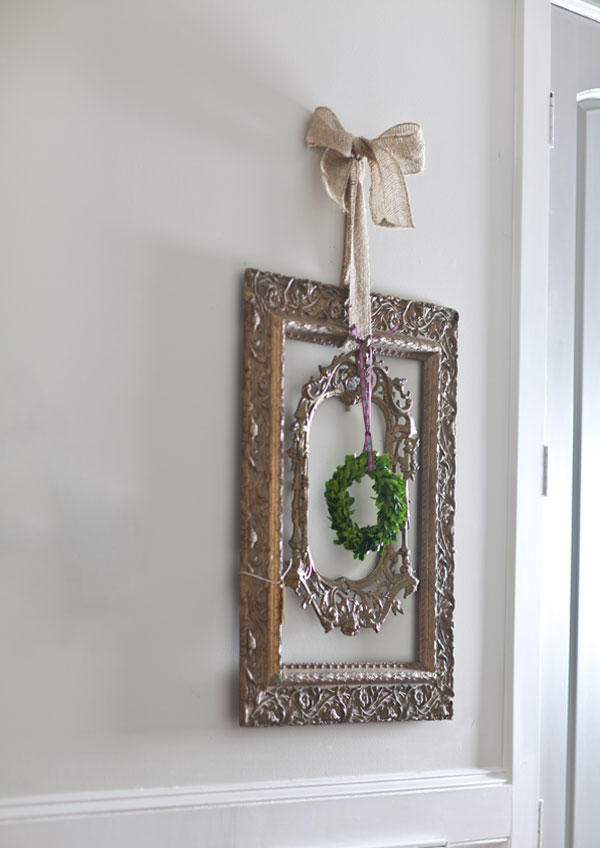 How about little brass place card holders?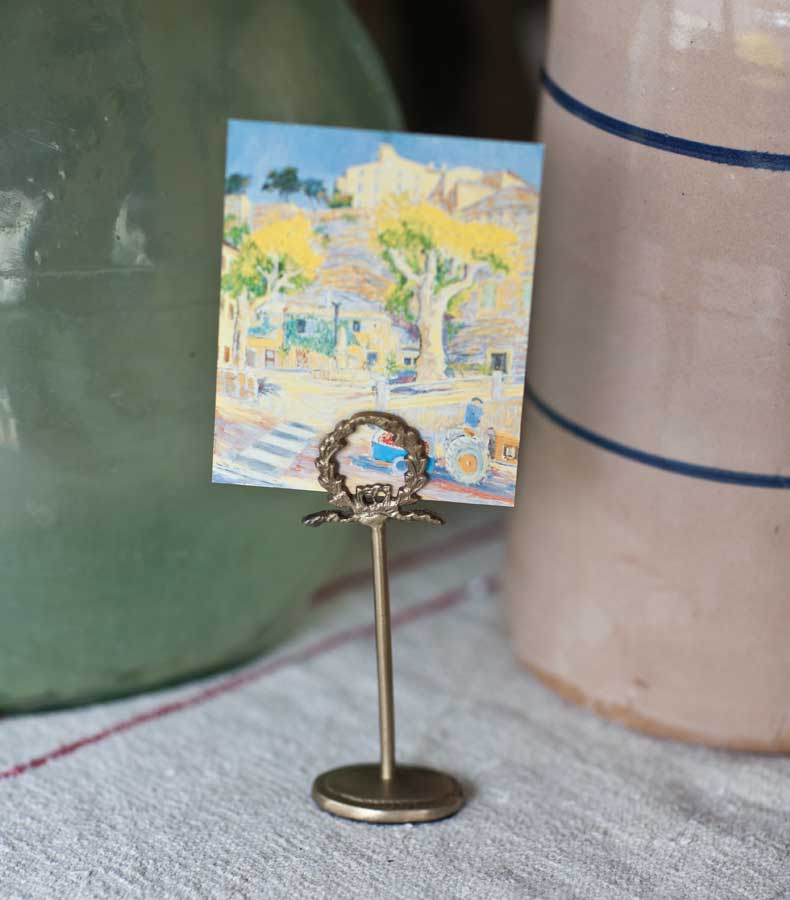 This tall lamp has gold on it.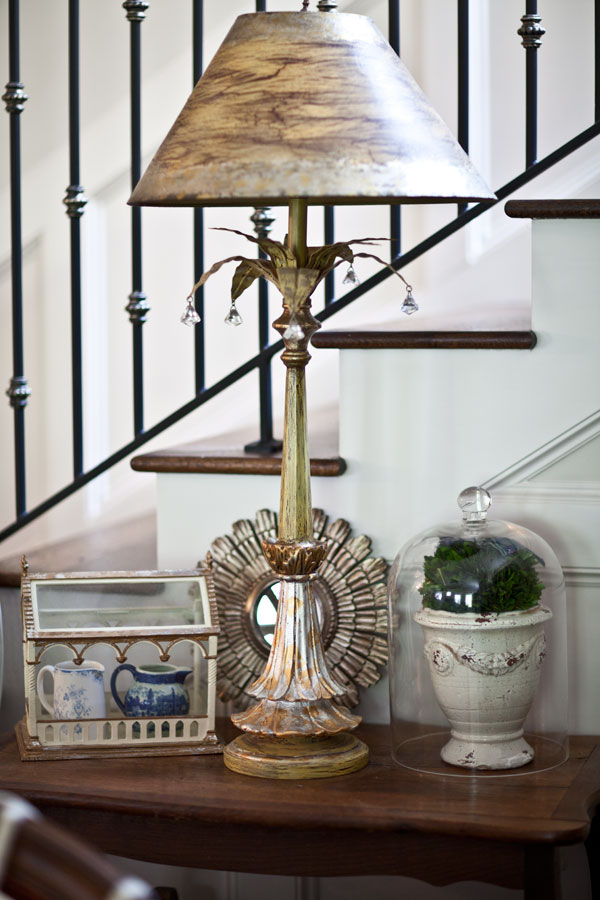 Yet another gold frame here and brass candlesticks. Yes I've included brass in my post today because the color is so close to gold.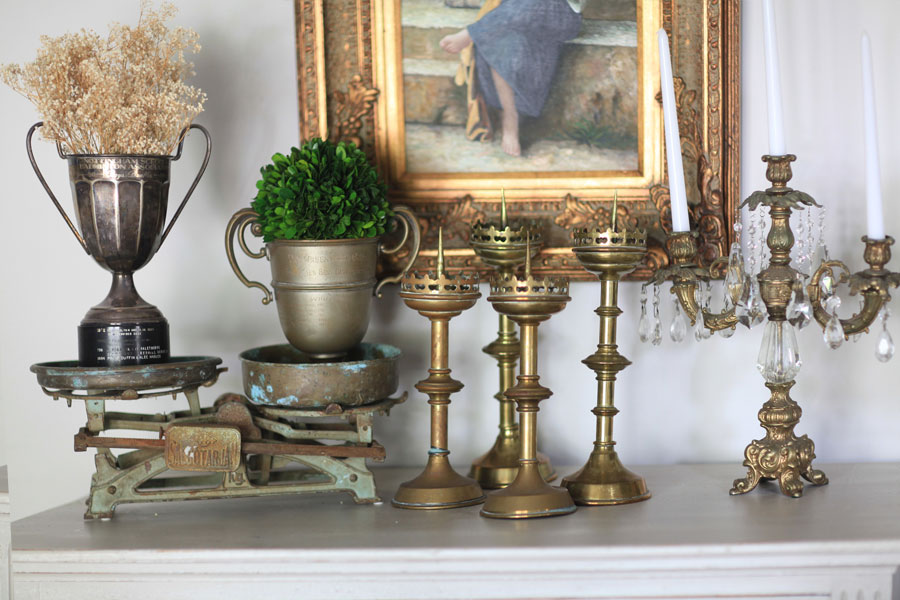 Here a close up of that gold paint on the column.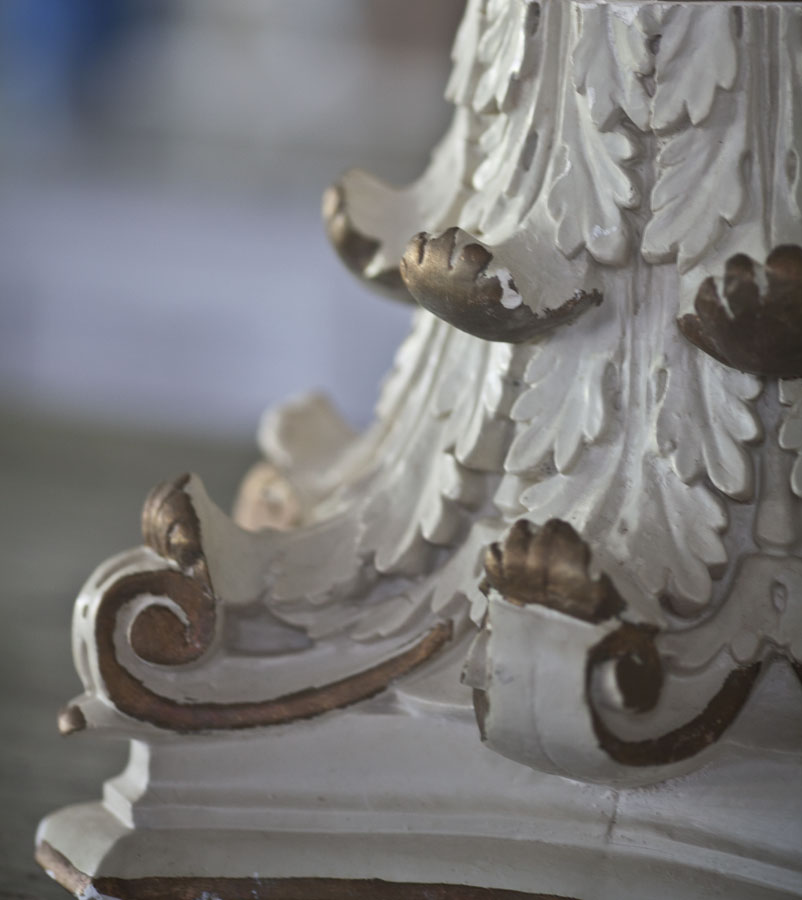 These Limoge containers have gold paint on them.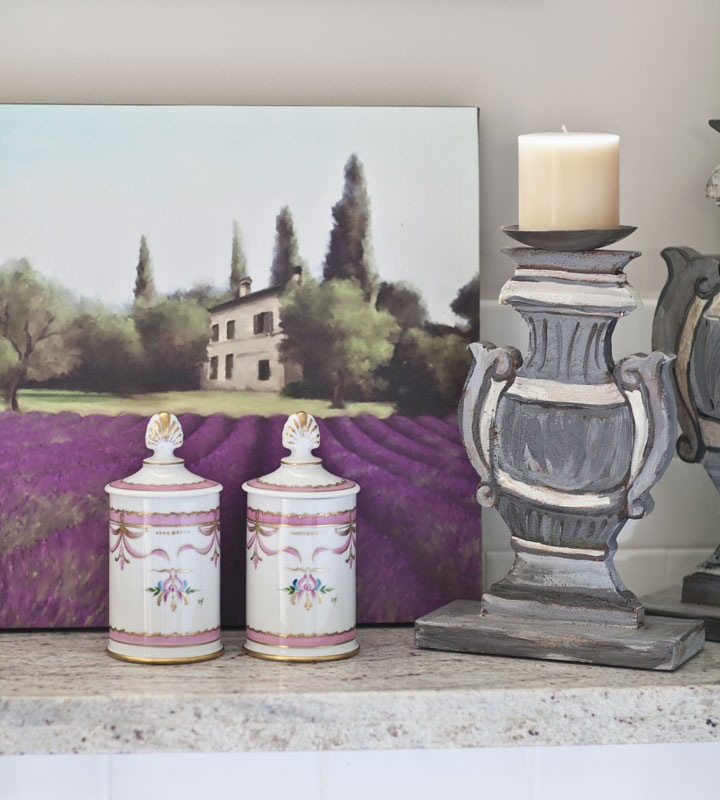 This new mirror also has gold on it. So, you can find vintage, antique and even new things with gold or brass on them. Try adding some to your room if you haven't already. I think you will like it.