I have been collecting dishes for a long, long time. Our home has been described at times as one big china cabinet. (I'm not sure I can disagree.)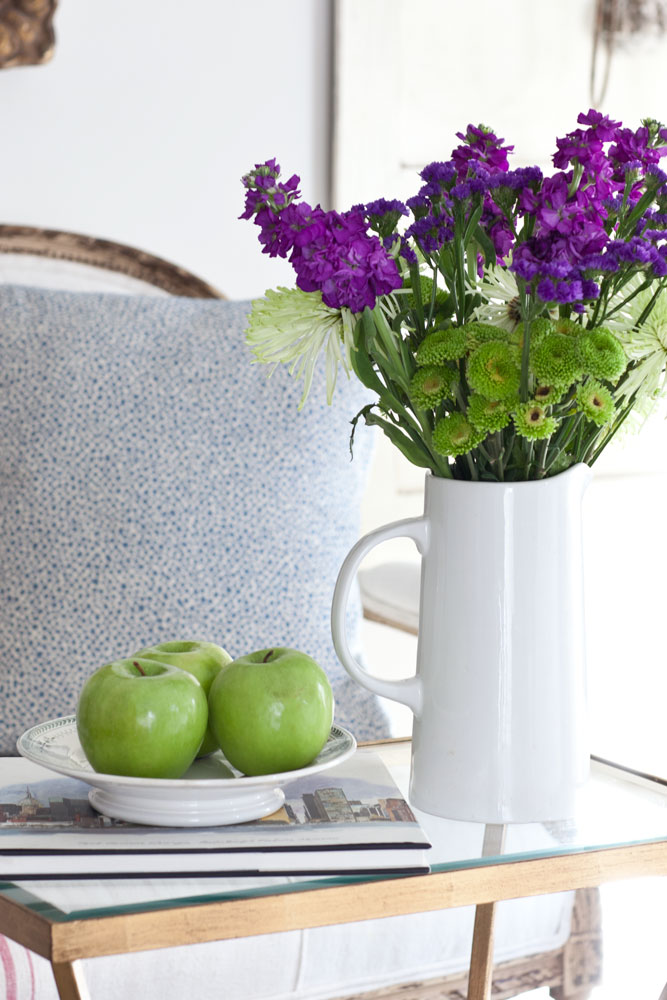 Dishes, especially vintage looking dishes are sure to give your home farmhouse French feel.
I have loads of pictures, so let's see what we can get through.
These first dishes are Haviland Limoge from France. They are so delicate. I think they are from the early 1900's.
You can see more of these dishes HERE.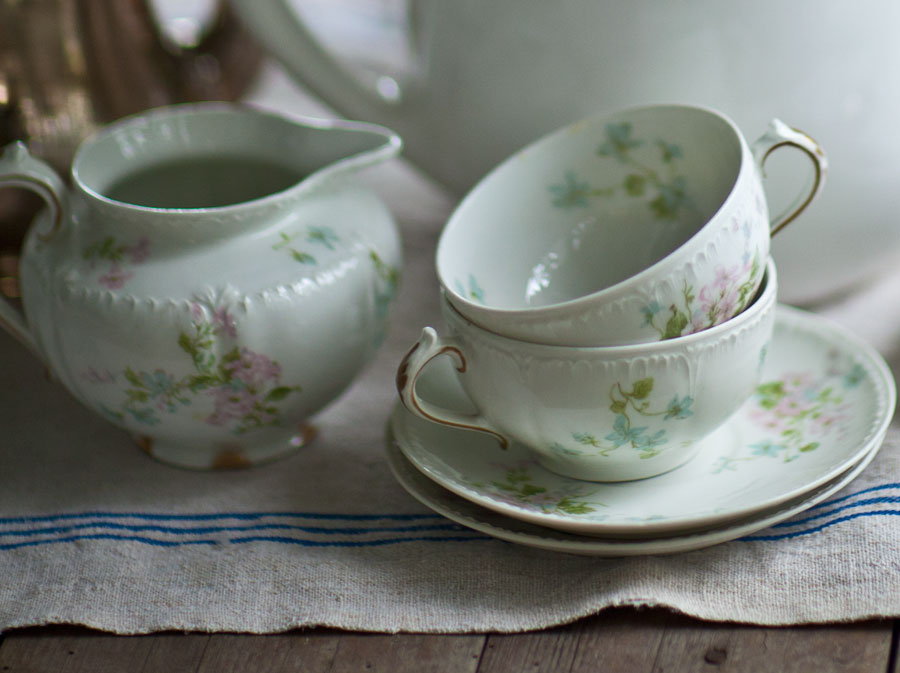 These dishes are also French, but much newer.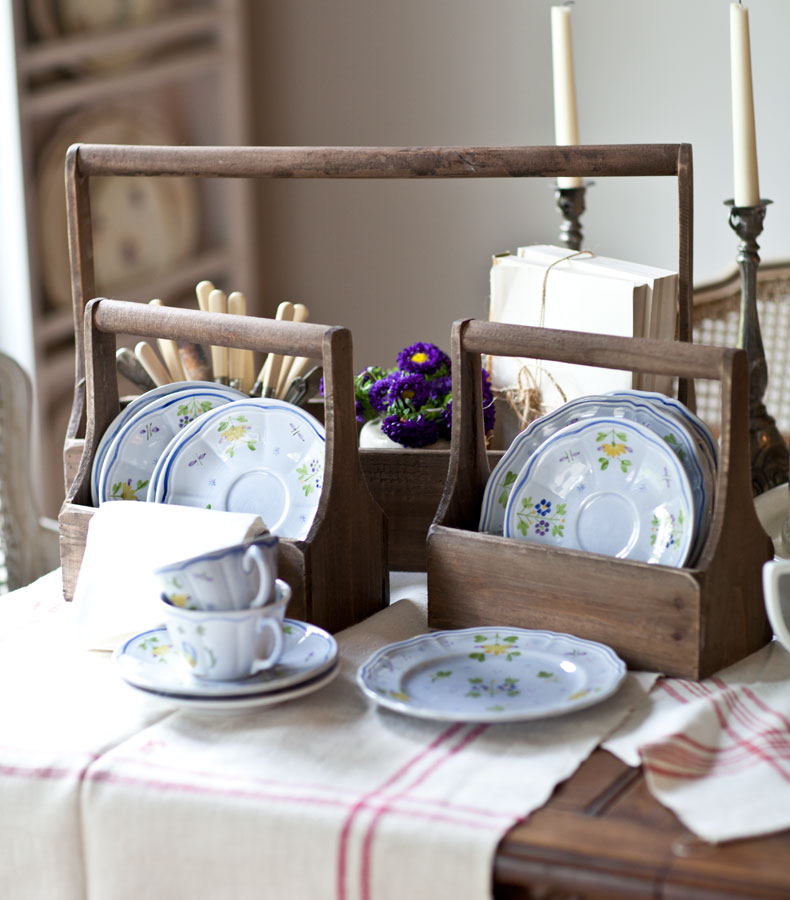 This is an assortment of new dishes and vintage ones. You can see this tablescape HERE.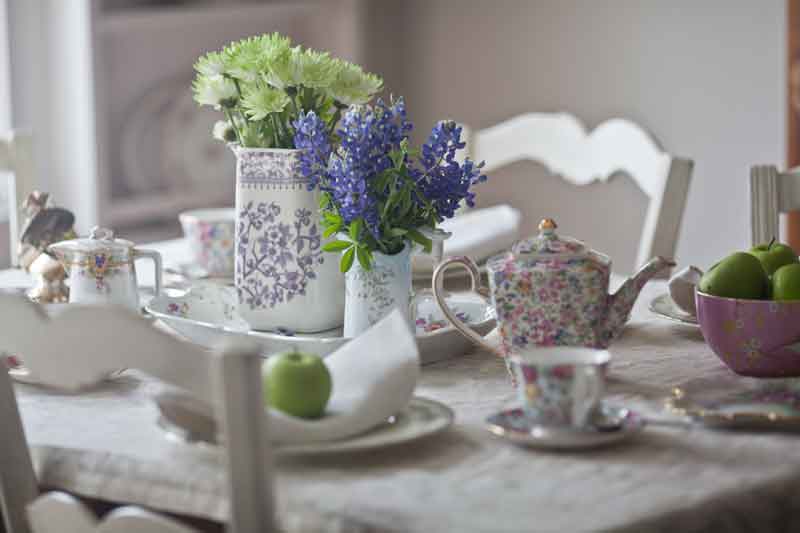 This blue and white plate is very old and English.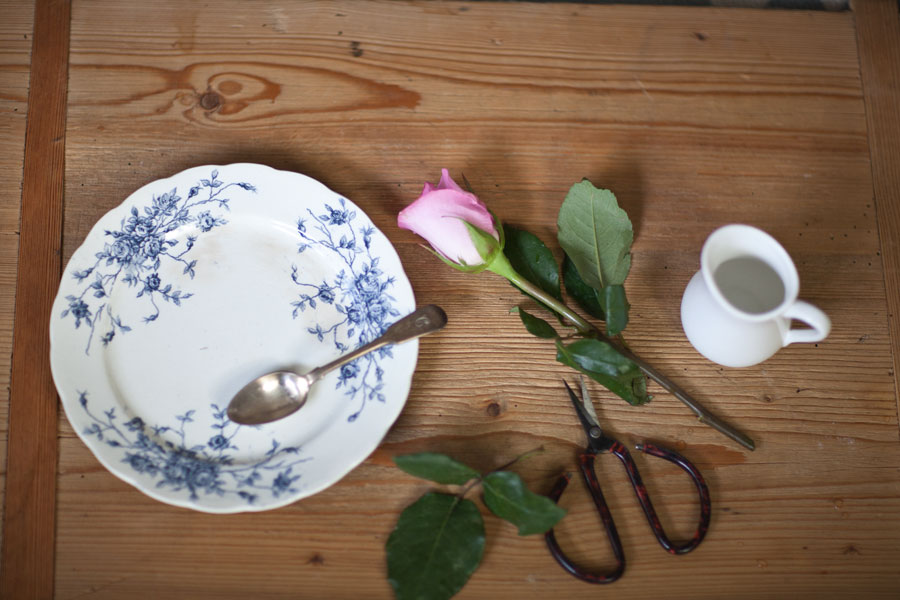 These dishes are all old except for the crock with the cow on it.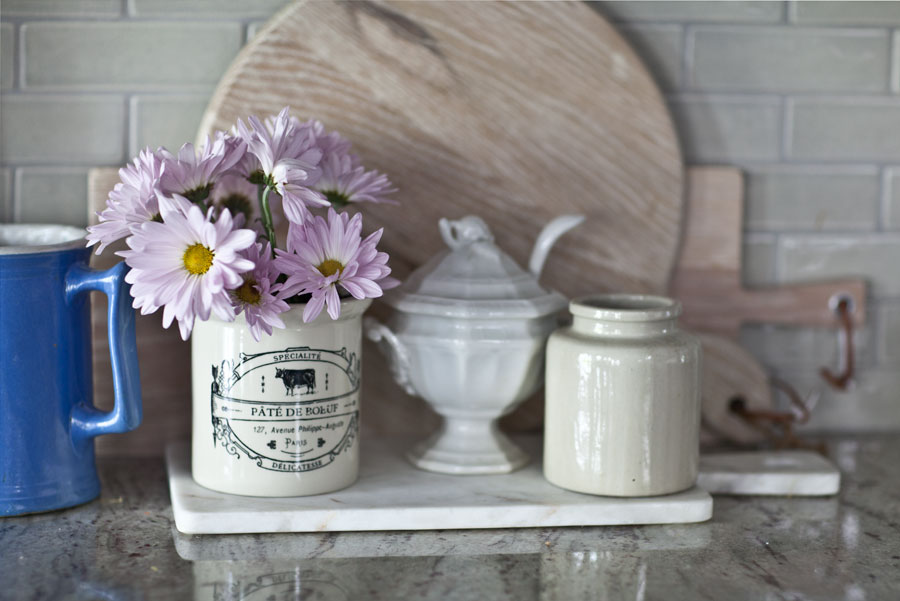 This table was set with a mixture of dishes. Stick with one or two colors when you set your table and you can mix many different dishes with ease. You can find this table HERE.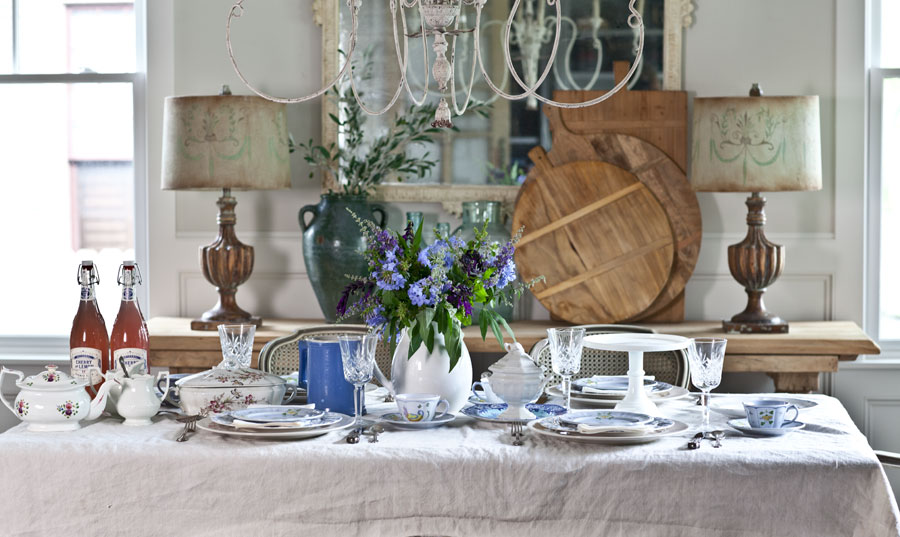 I tried to keep dishes out of the living room, really I did, but they kept creeping over here.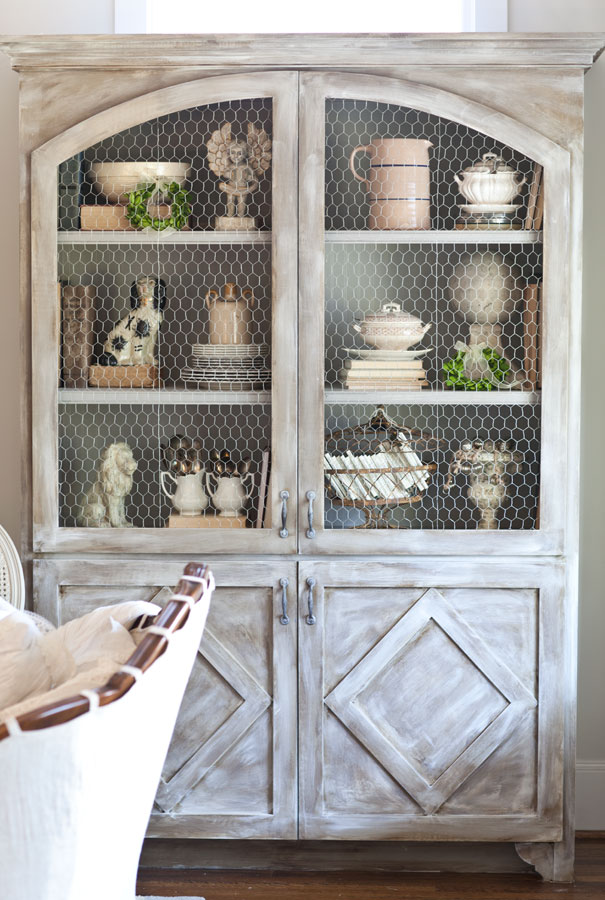 They spill out onto the porches some days.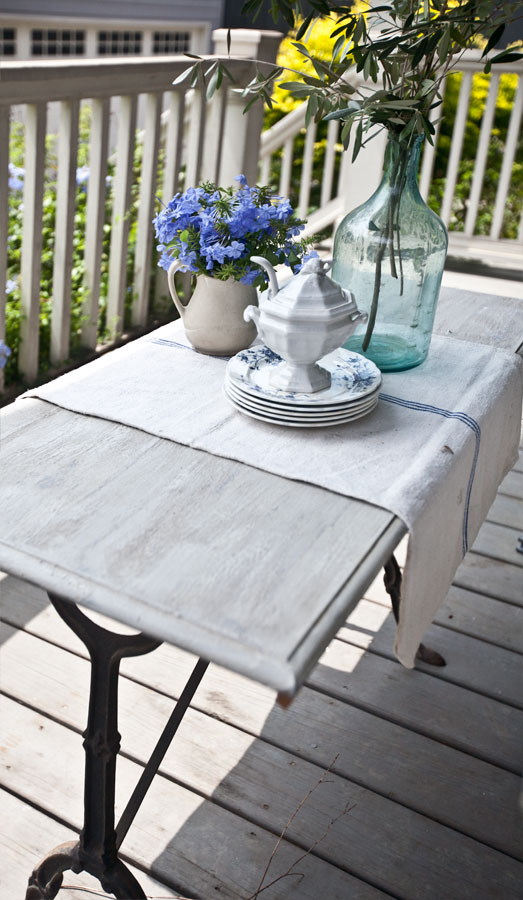 They even end up in our bedroom.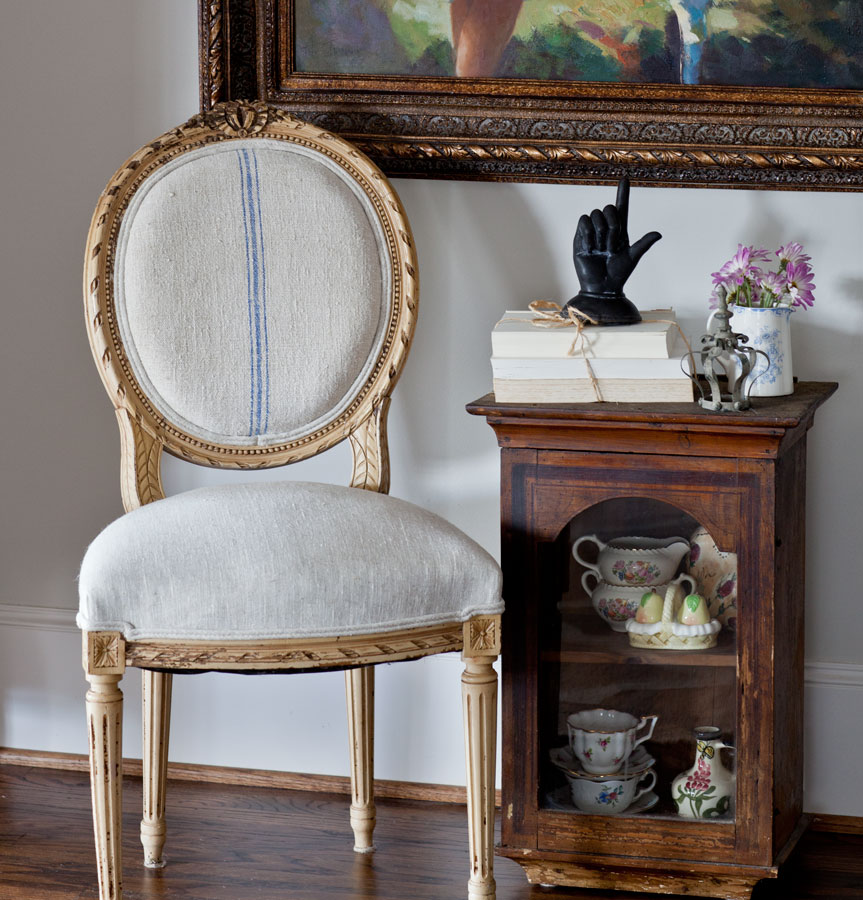 The butler's pantry is mainly where I store the crystal, but there are a few dishes in here also.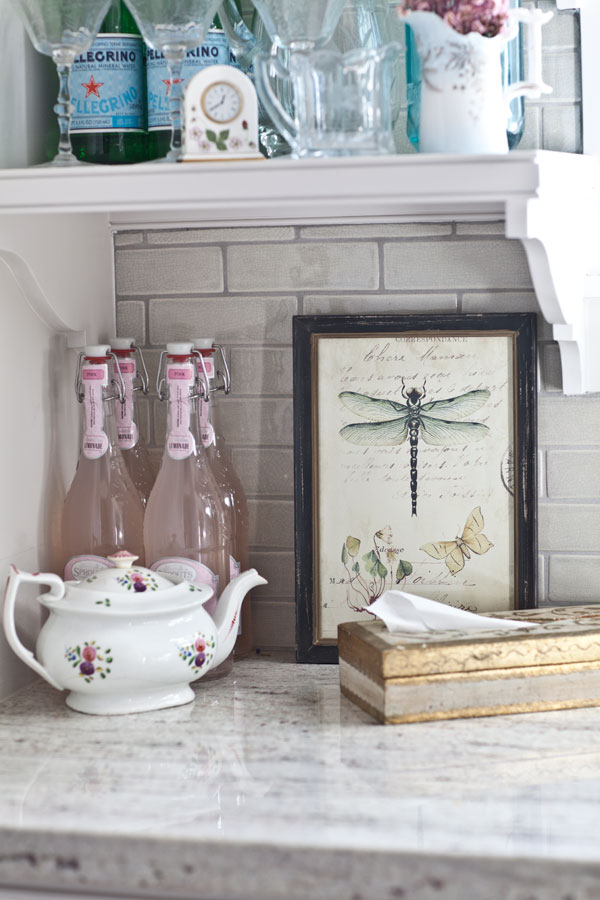 Jars, creamers and pitchers are great for organizing cutlery.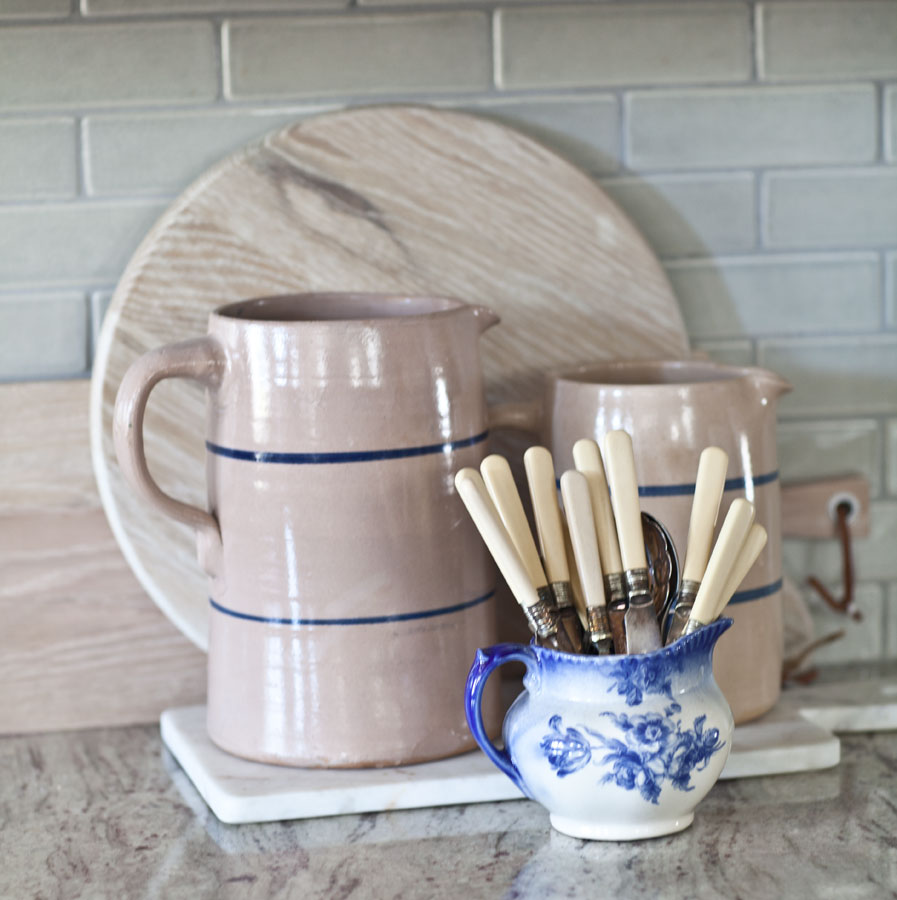 Of course I had to buy the CHA dishes. I believe the CH stands for Charles Haviland, and I'm not sure about the 'A'. But I like to pretend they were custom made for Anita of Cedar Hill Farmhouse. It's so important to have an imagination, so you can enjoy life. You can see this table HERE.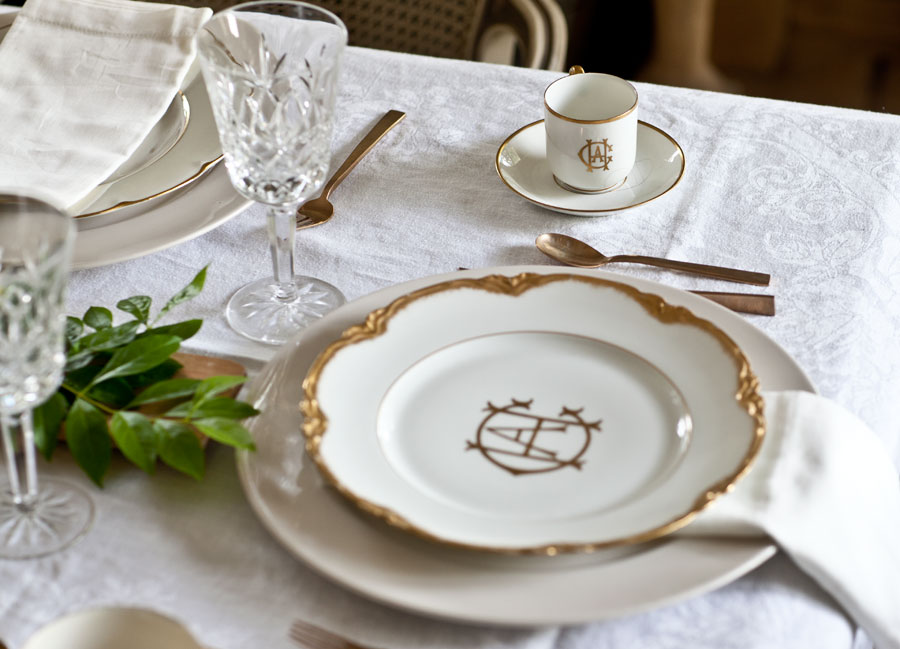 Here I've put dishes in the bedroom again on the walls. I get complaints from readers who say they don't belong in here. If they bother you in the bedroom, then don't put them in your bedroom. I happen to like them in here, so mine are staying. My job is not to convince you that my way is the best way. My job is to offer you ideas and hopefully to inspire you. Even if you don't like the plates in here, then maybe it triggered an idea that will work for you. I share my plate hanging tip HERE.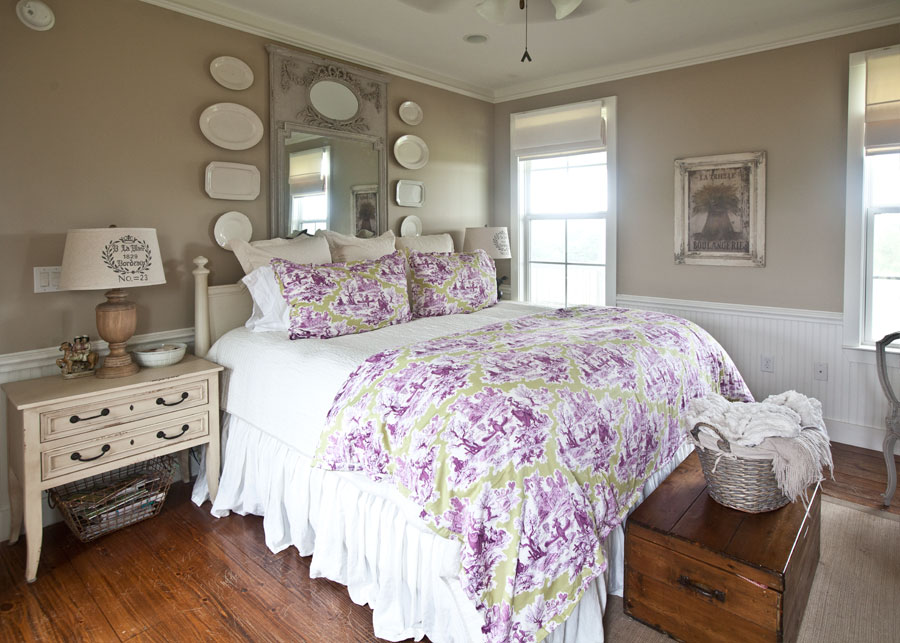 Of course I have scads of dishes in my kitchen. The dishes used to be all colors of the rainbow. If you want to know what happened, you can find that info HERE.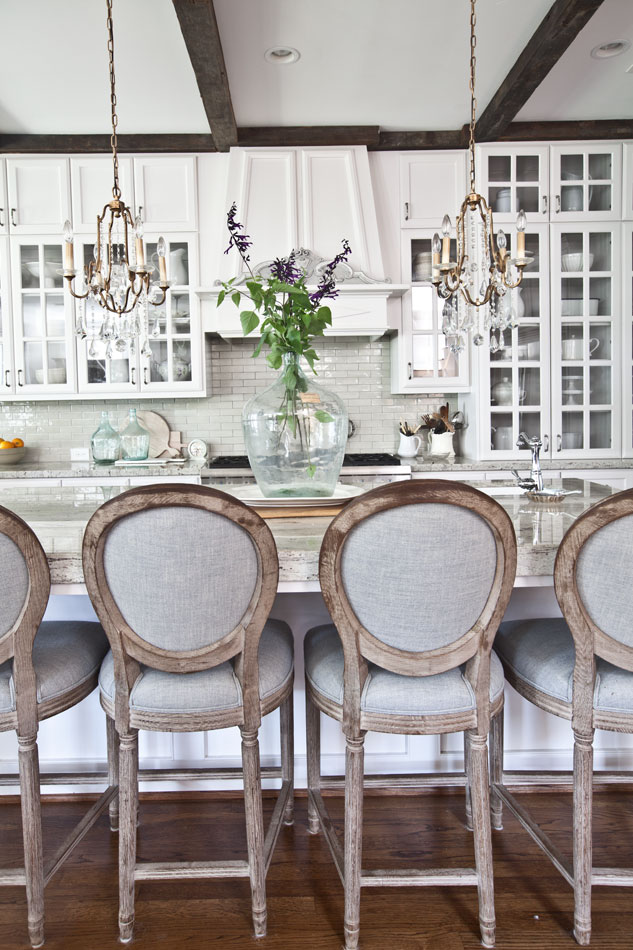 I love displaying dishes everywhere.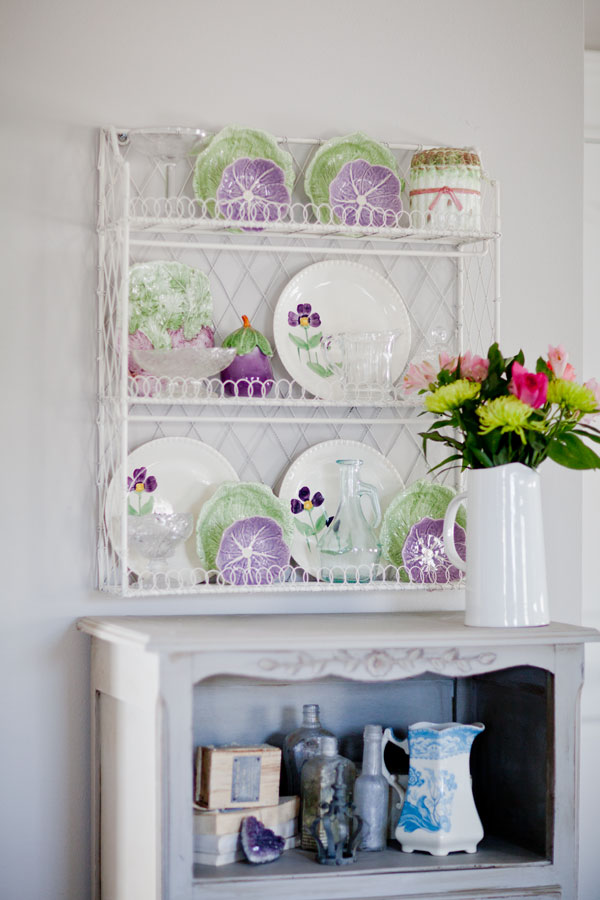 Here I've displayed dishes in an old armoire I converted to a china cabinet.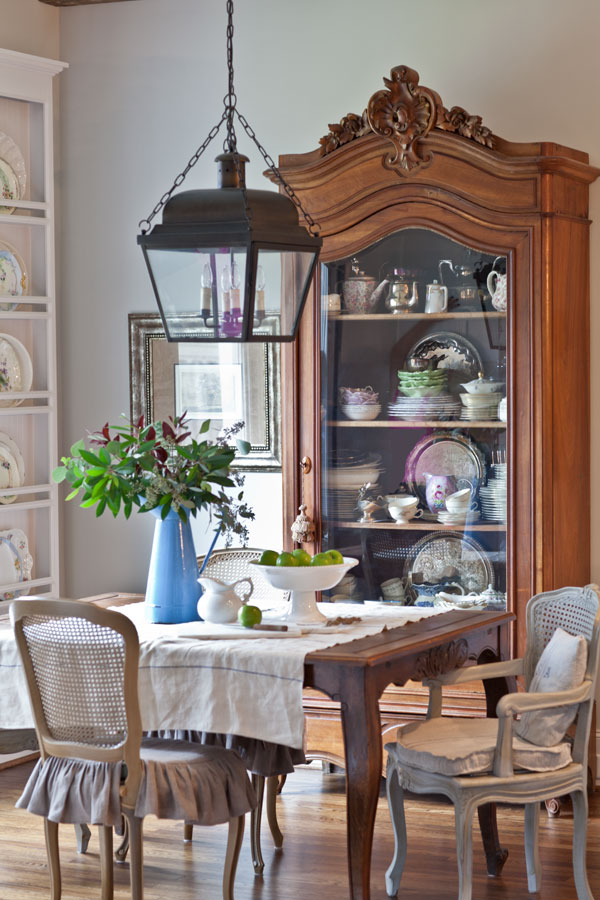 Well I hope you enjoy your dishes. And I hope you have them out on display and you are using them! If they are in a box, then what's the point of having them?
If you want to see the other posts in this series, you can find all of my Farmhouse French Friday tips HERE. Happy Friday!