Today I'm sharing another Farmhouse French Friday tip. Wow are we already on tip #12? This tip is about glass bottles and jars. I love, love, love using vintage glass bottles in my home.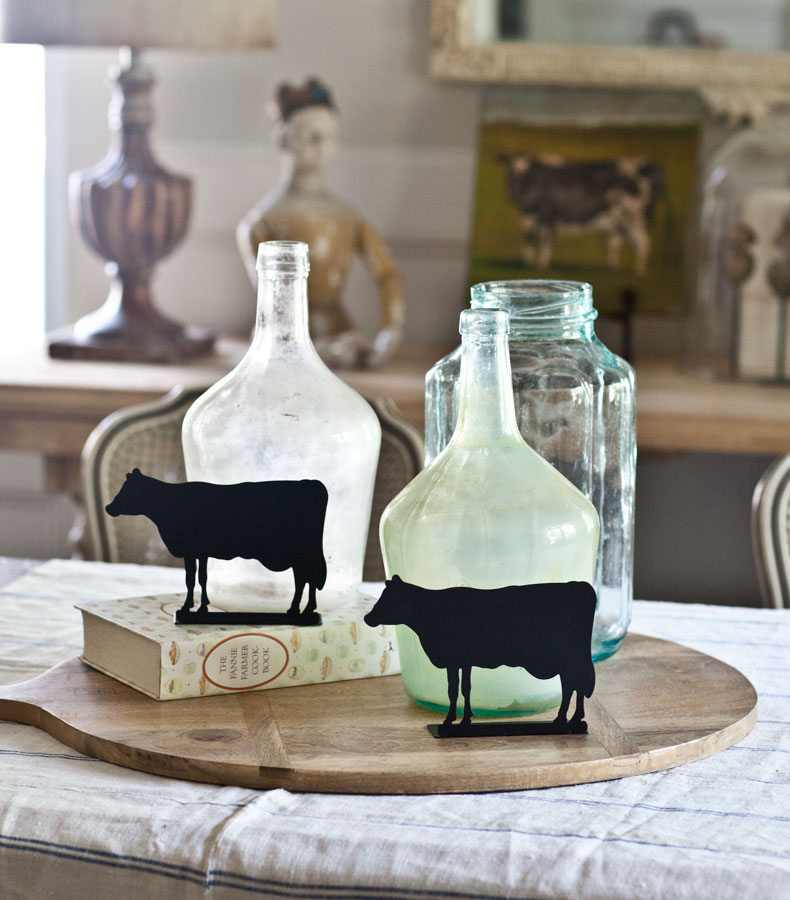 The jars don't even have to be vintage to add a little je ne c'est quoi. The lovely bottles below are new. Notice that the bottles come in lots of different shapes and sizes.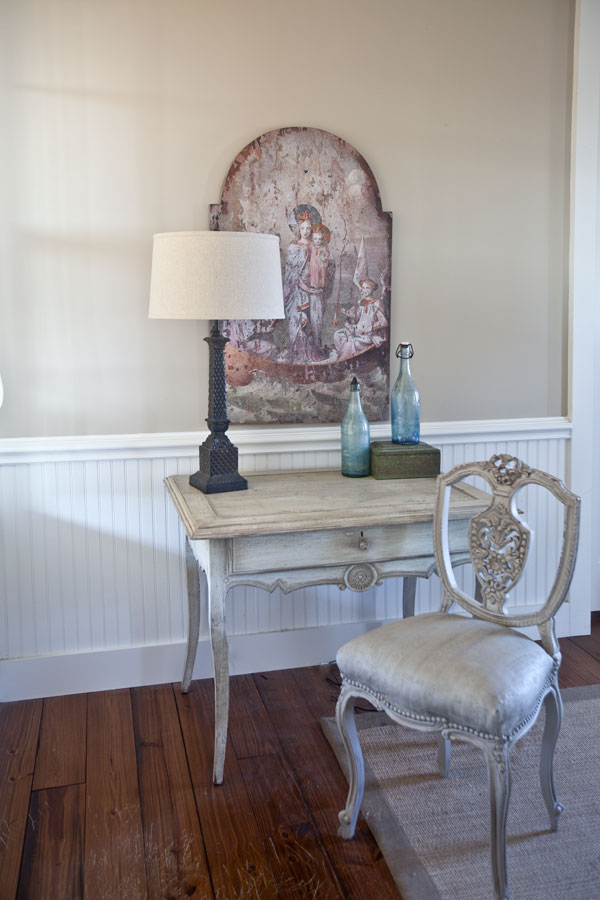 The blue bottles above are vintage. This beautiful vintage demijohn is oversized, and makes quite a statement.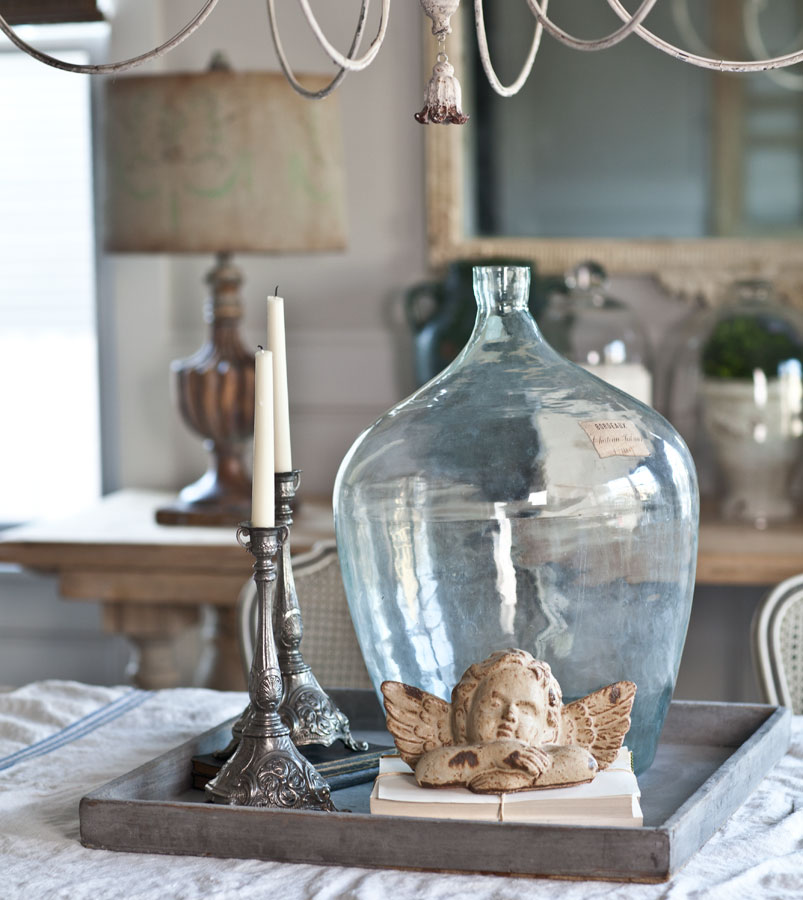 Below I used inexpensive bottles from Ikea below.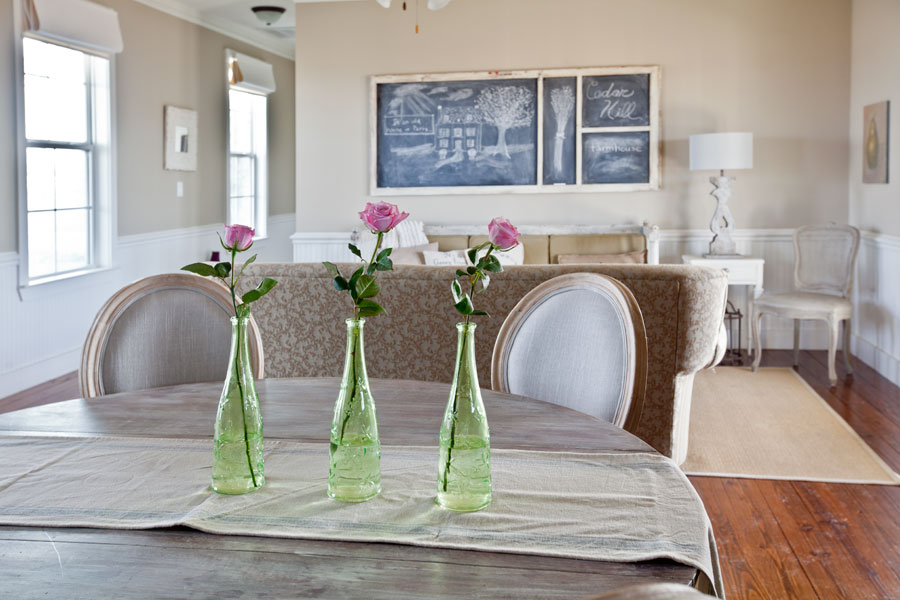 Below I have a collection of blue antique bottles.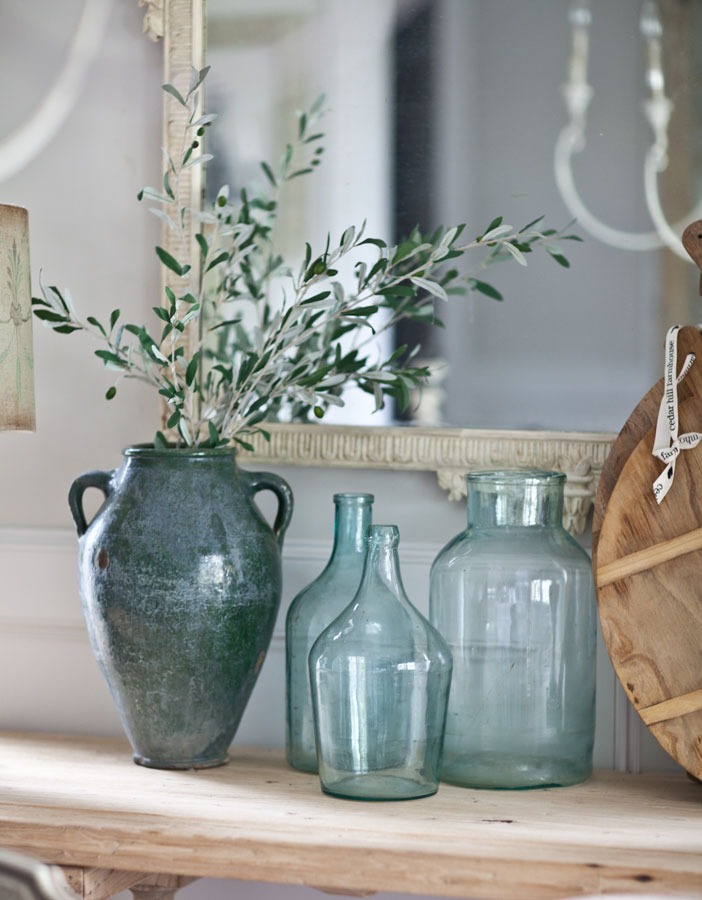 You can even find cool lamps made from bottles like this one.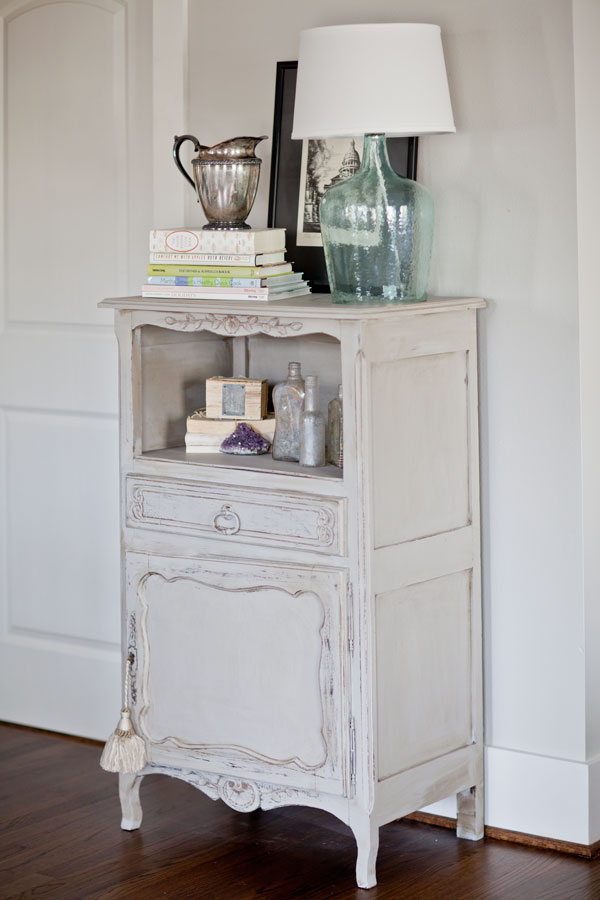 I even found a cloche/bottle combo (below). It' a cloche and a bottle.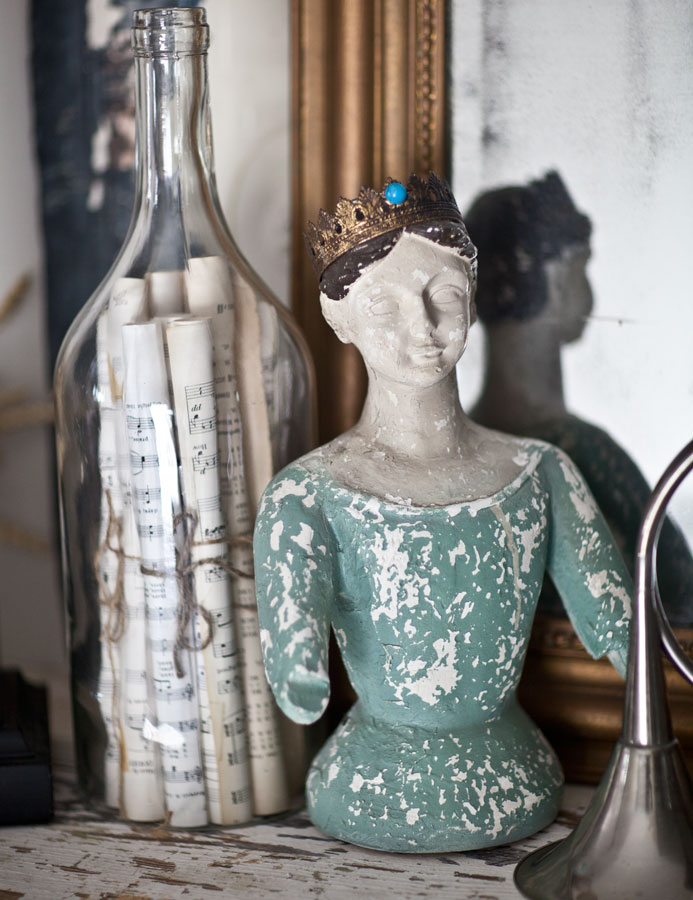 I use bottles all over my house. They add character without adding too much color or pattern to a room. They are timeless. They add detail, but because they are translucent, they don't take up too much space visually.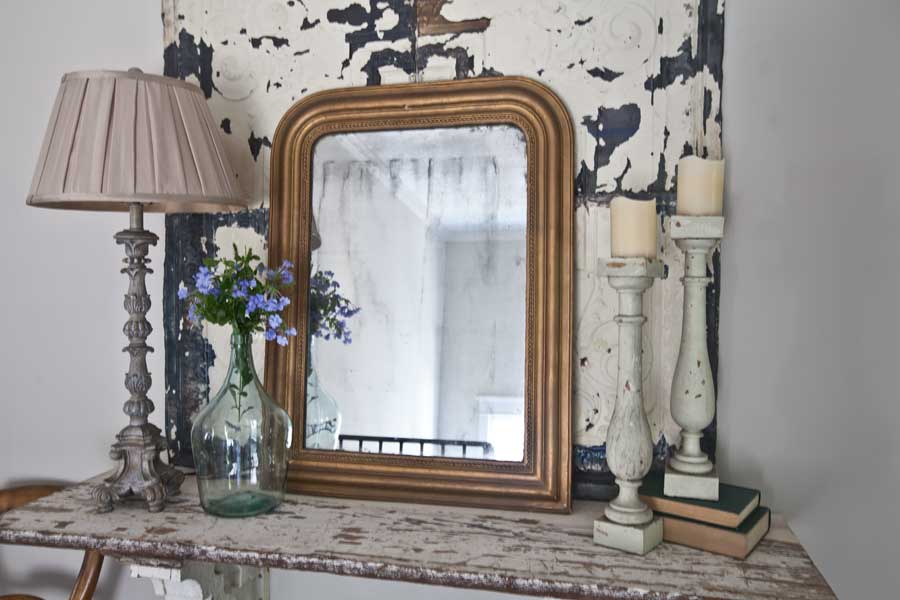 To see all of the Farmhouse French Friday tips, CLICK HERE.
Here are a few bottles I have available.