Today let's talk about French chairs. Some are old and some are new, but they all add style and grace to a room. In fact, I believe adding a French chair to a room, is the best way to add Country French style. The chair below is not old. It's about 10 years old. It's an oversized chair and ottoman that I slipcovered in linen.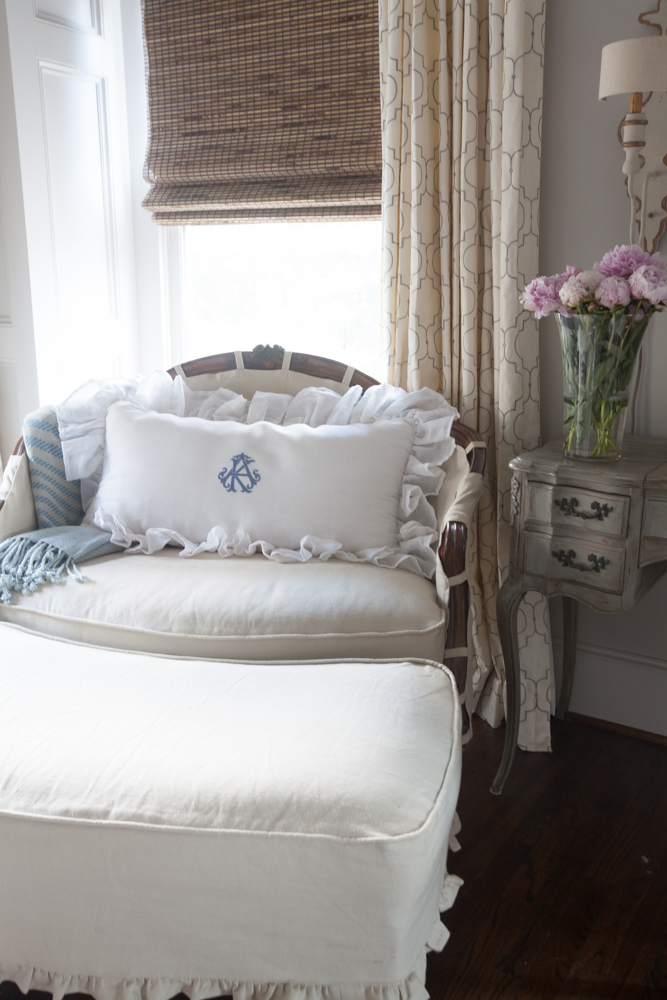 They come in all shapes and sizes. This is a vintage chair that I had recovered in linen. It is a bergere chair.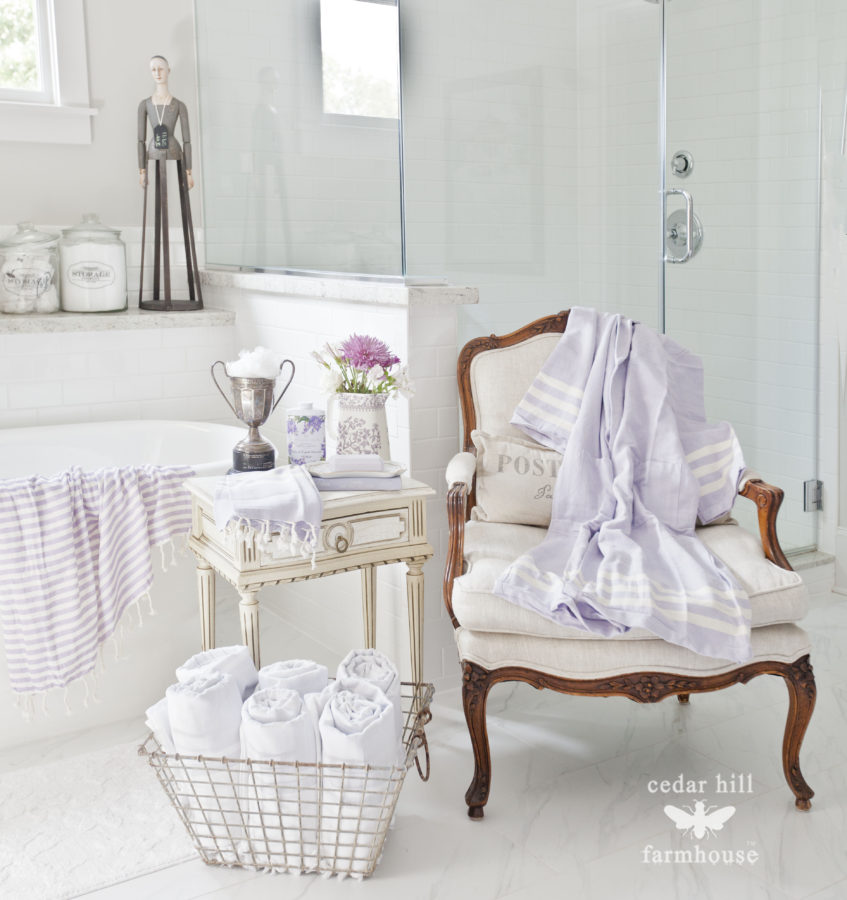 These chairs are antiques and I had them redone also. They are Louis XV chairs. Louis XV chairs have curvy legs.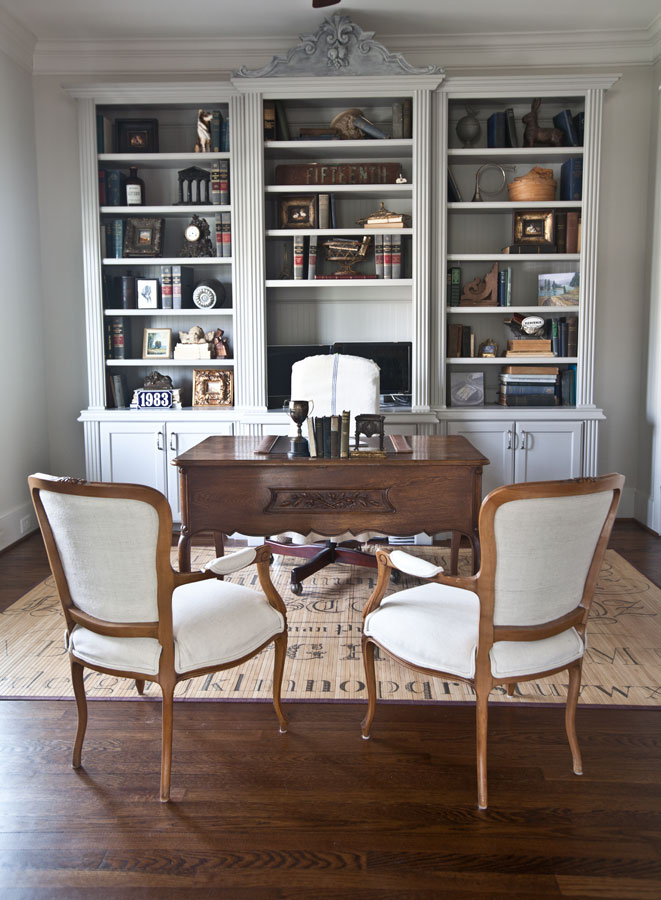 More chairs, but these are Louis XVI chairs. Note the straight legs. I had these recovered also. This is one of the simplest ways to determine if a chair is Louis XV or XVI. Louis XV has curvy legs, while Louis XVI has straight legs. These chairs came to me in another fabric, and I had them recovered.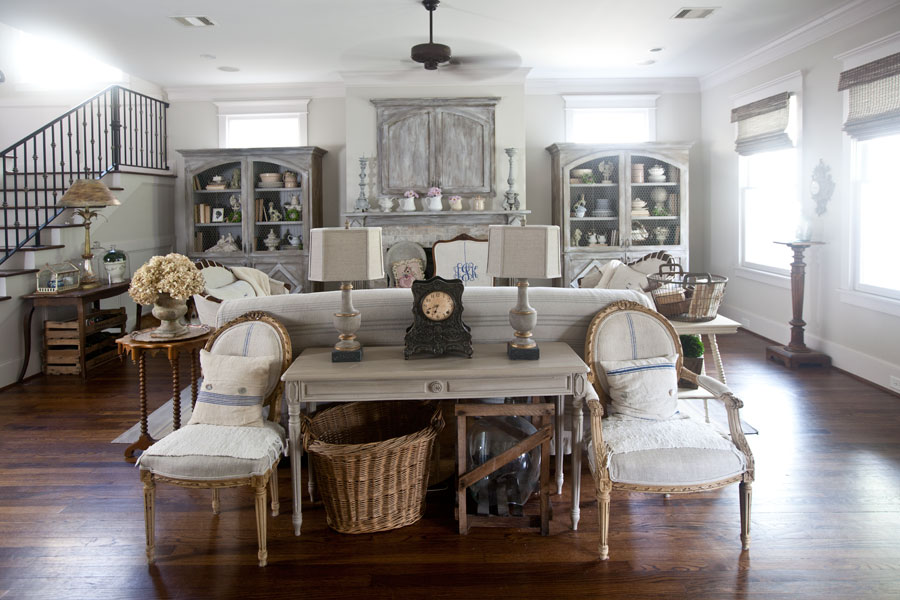 This chair is caned and the seat had a hole in it when I bought it. I slipcovered this chair also. This chair is probably not that old.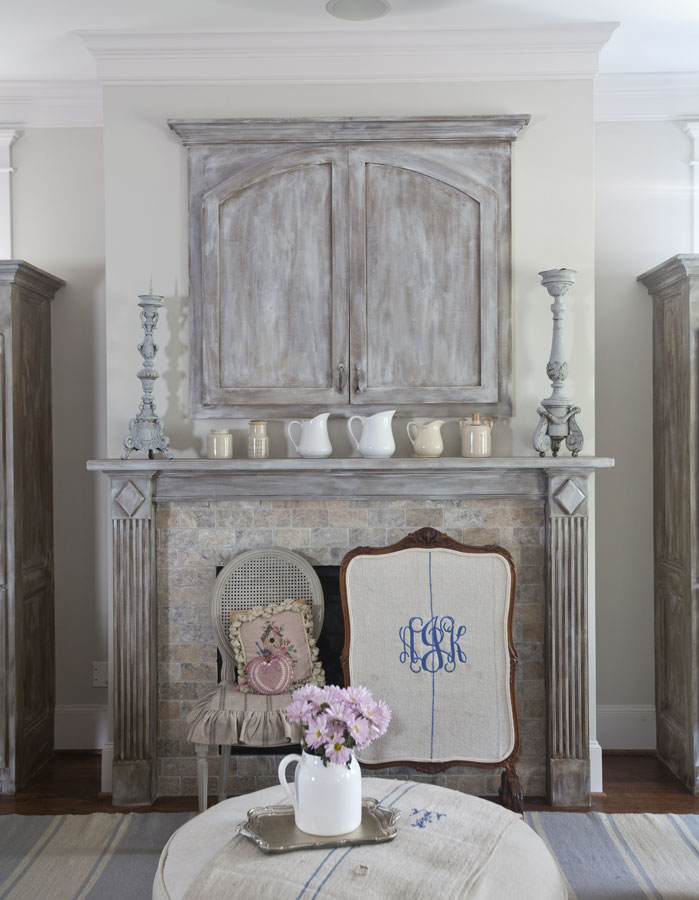 Below are two Louis XV chairs in black leather. Oddly enough these came to me like that. They are vintage and made in Italy. I like the black in my closet.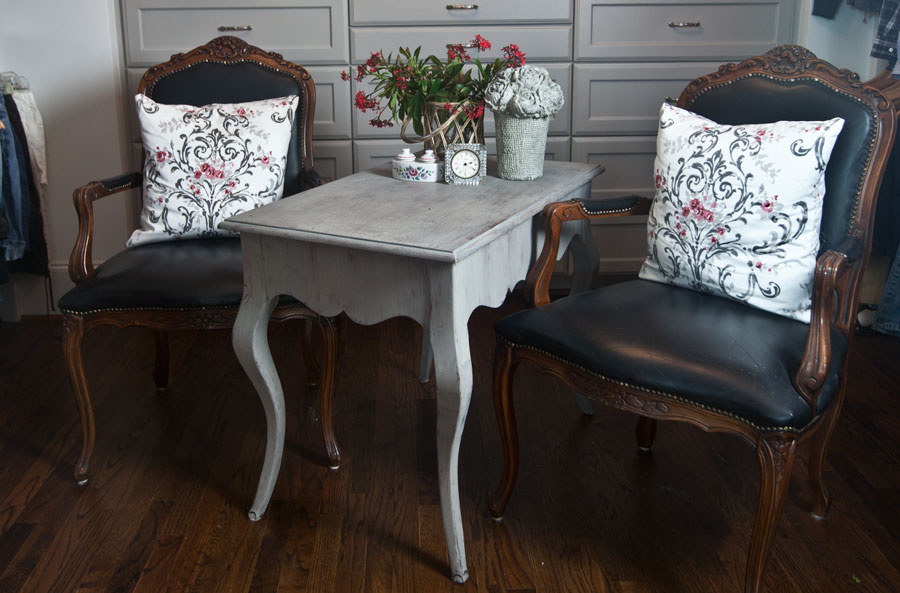 These chairs are also vintage and I had the redone in matching buffalo check fabric.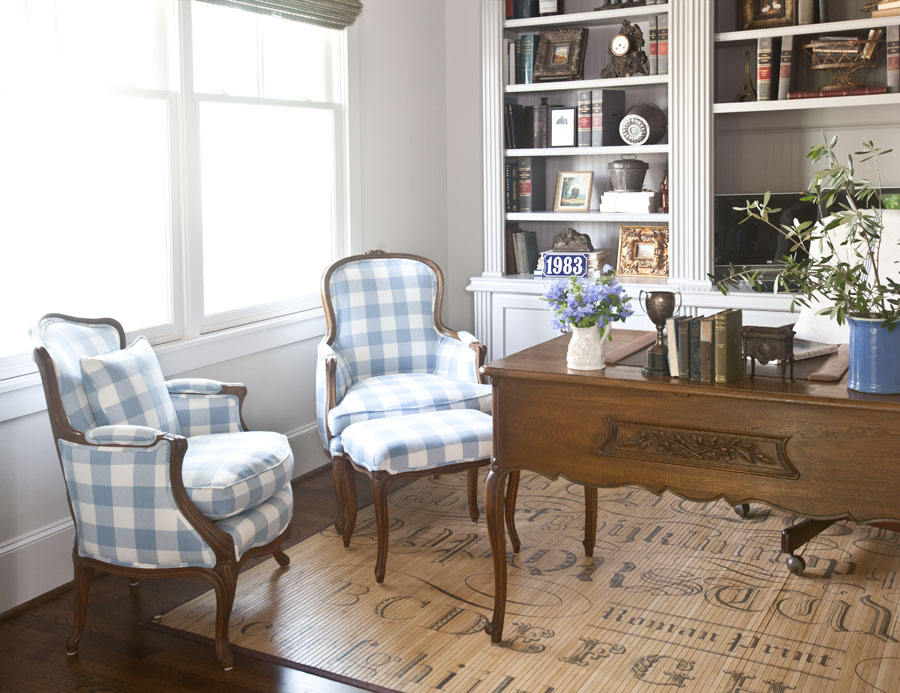 The chairs below are the same ones I showed in the third photo. This is what they looked like before I recovered them. They are very old and were stuffed originally with horsehair. I had that removed and replaced with new foam.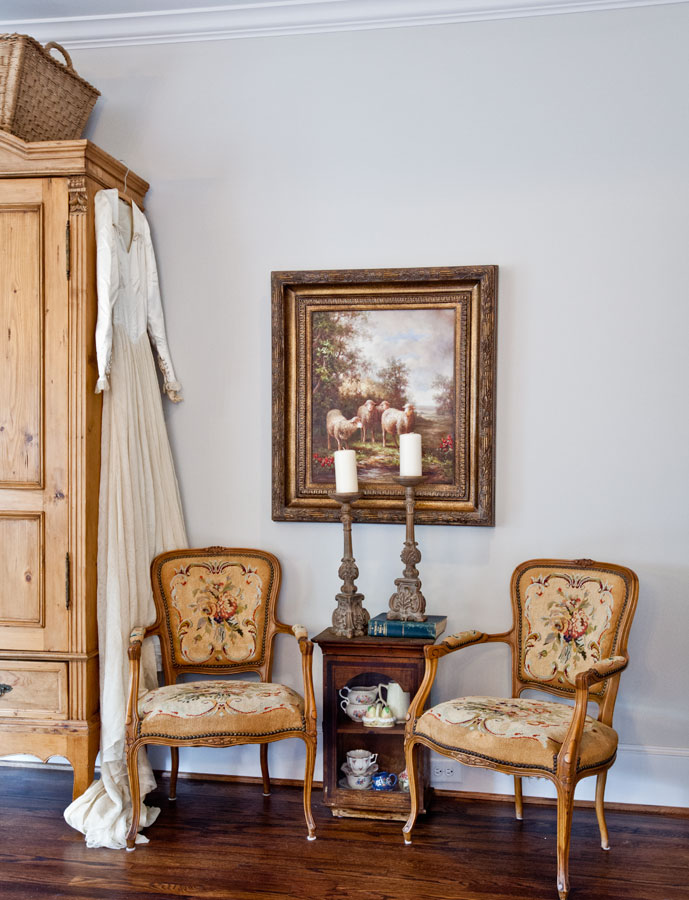 Below is another set of chairs that I bought at a resale shop. They were covered in a rusty colored corduroy, but no more. They have a completely new look dressed up in anitque grainsack material now.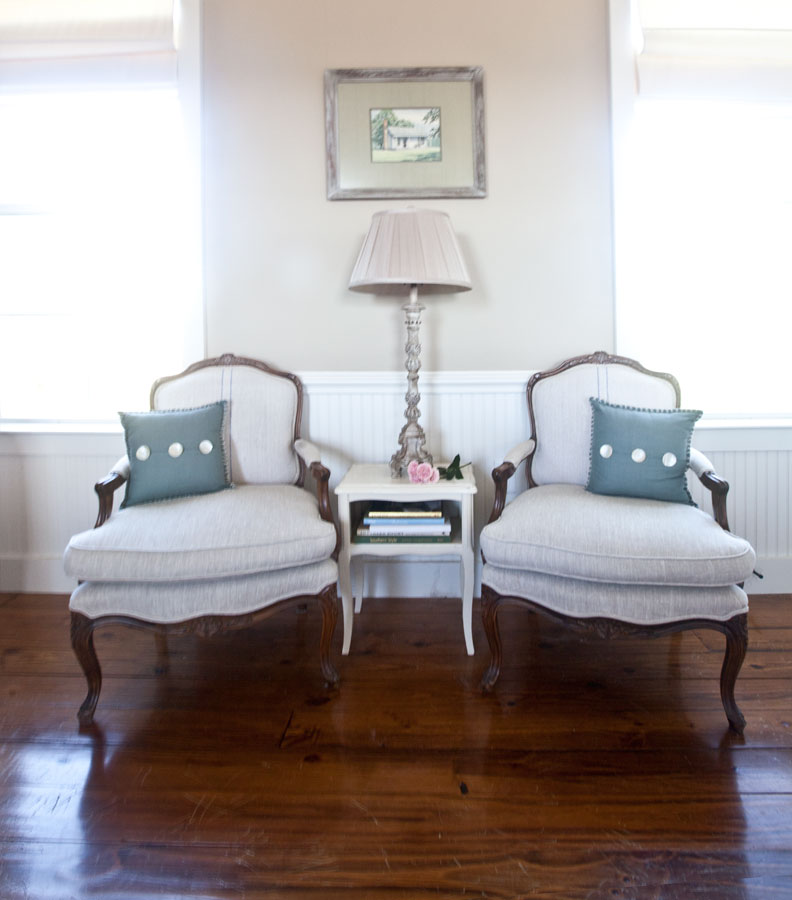 These chairs below are from France. They have rush seats and were probably from the countryside. They were very, very dark, so I painted them white to go with my bright kitchen.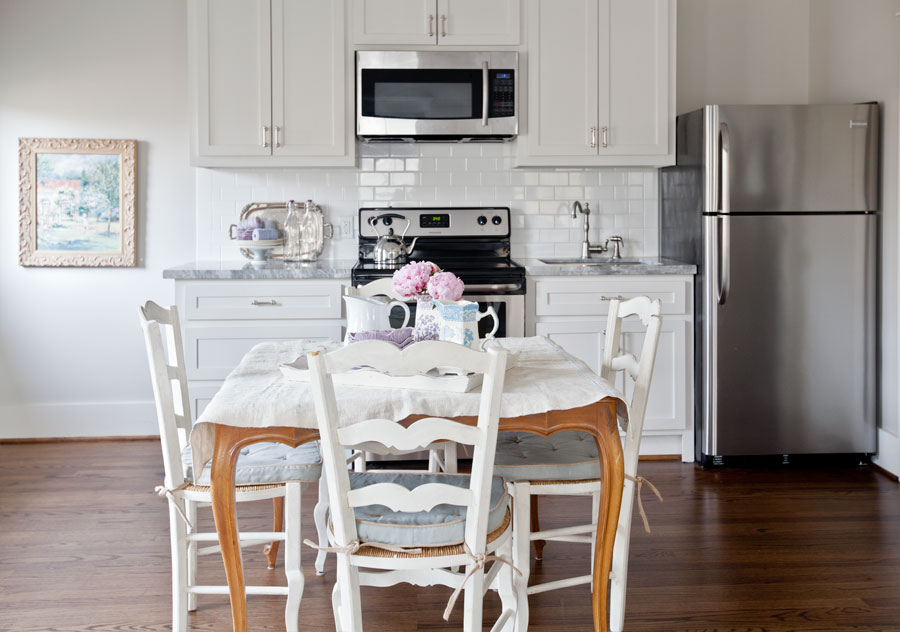 I only have one of the chairs below. I believe this chair is French, but I'm not sure.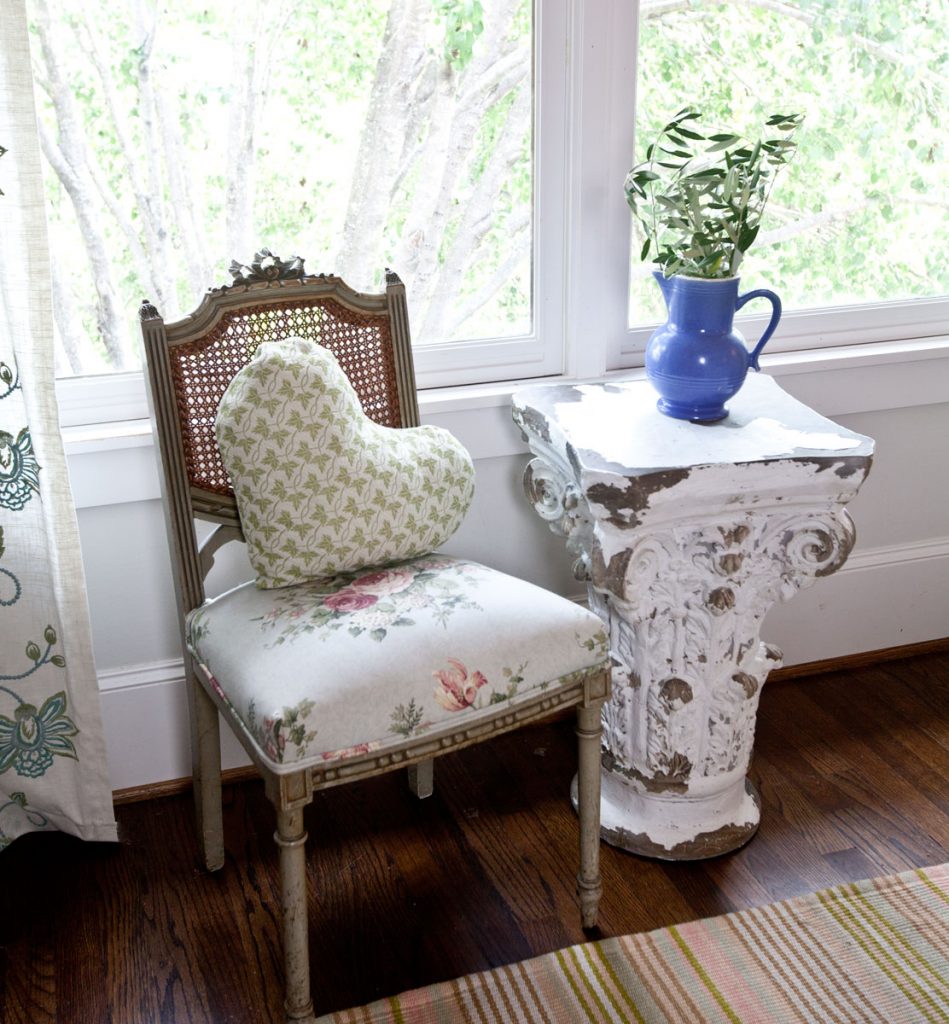 This chair is fairly new.  It's a Louis XVI style.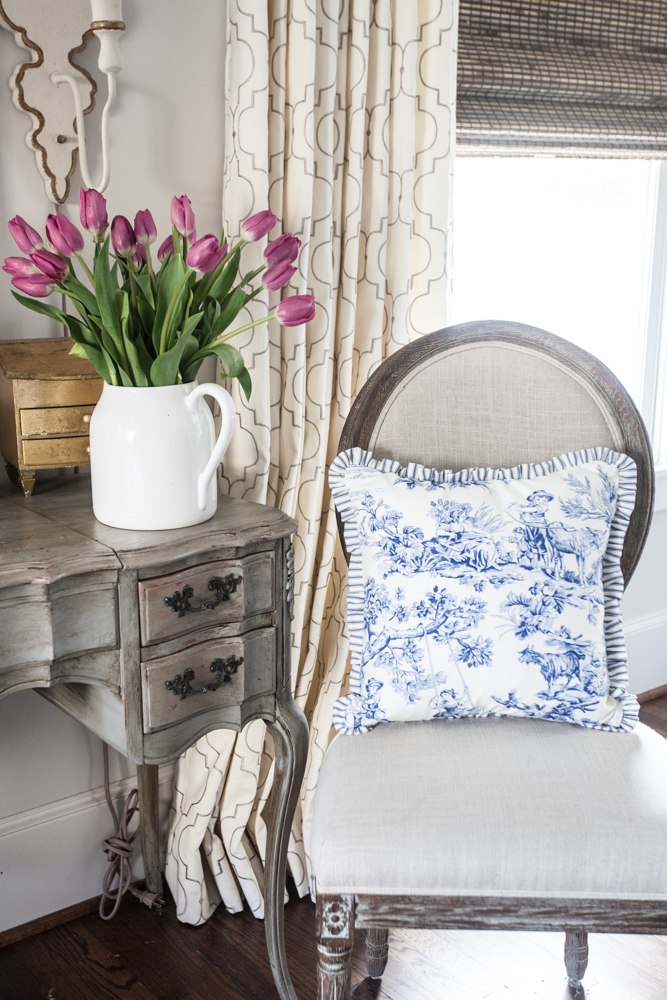 So my point is there are lots of different styles of French chairs. They vary in size and shape. They do tend to be more expensive than other chairs. If you can find them at a consignment store, you'll save money. Whether you choose an old chair or a new one, I think you'll find they really dress up a room.
I have a few new French chairs on my Amazon affiliate page CLICK HERE.  For the disclosure, CLICK HERE.