The reason Farmhouse French works is that it is a mix of rustic and refined of savory and sweet. It is the yin and the yang of design. So it stands to reason it needs some rustic elements to balance the blingy, fancy stuff.
Take this gorgeous iron bed at our house. You can find the post on this room HERE.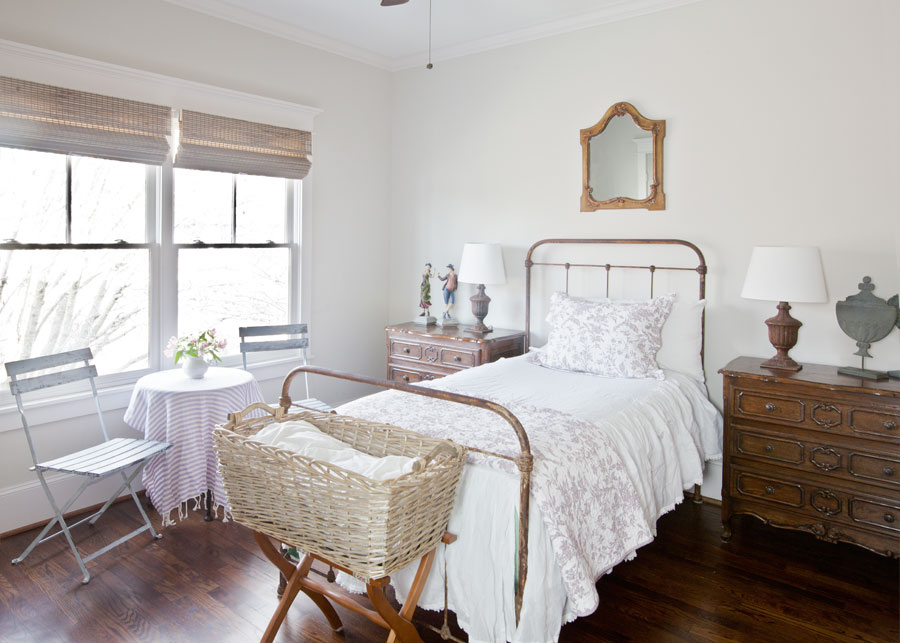 This is the French crib I recently converted to a settee. You find it HERE.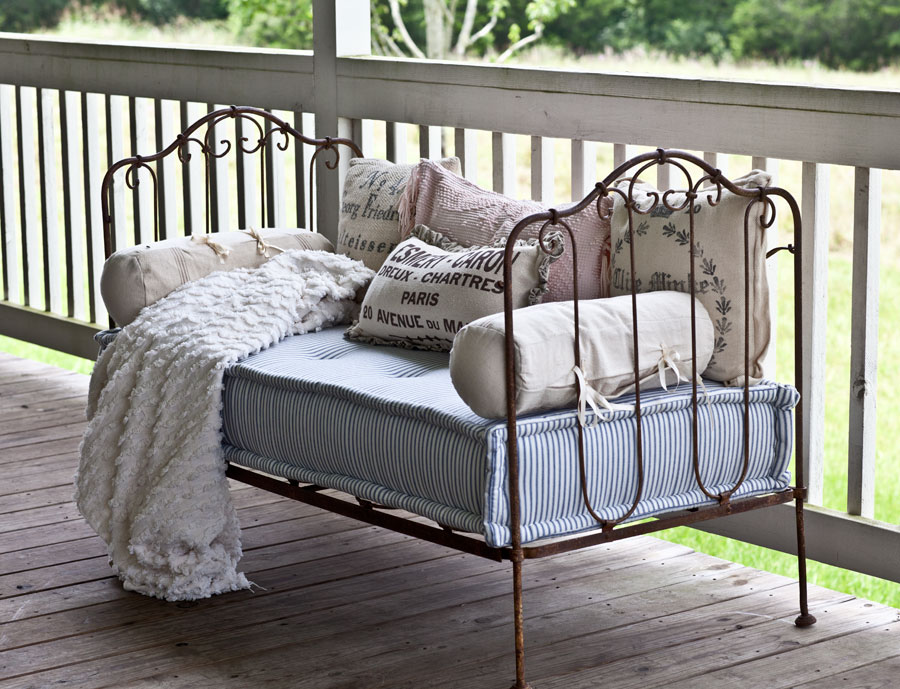 This scale is also very rusty in a super cool way.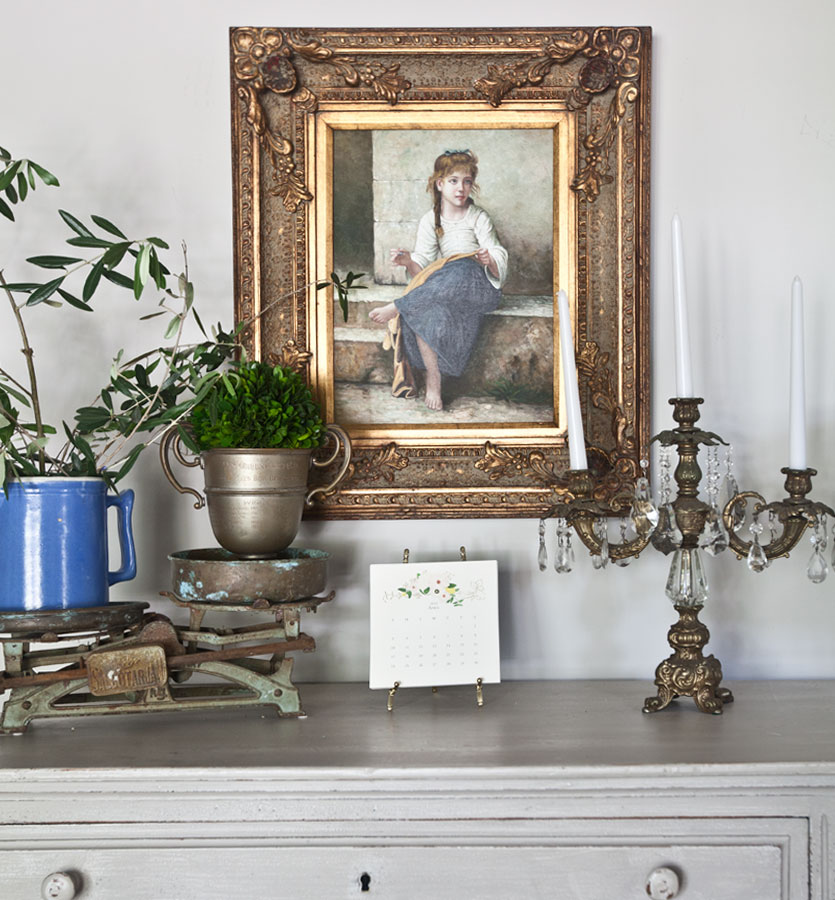 I love, love, love these rusty urn lamps. I found them at an antique store and I think they are dreamy.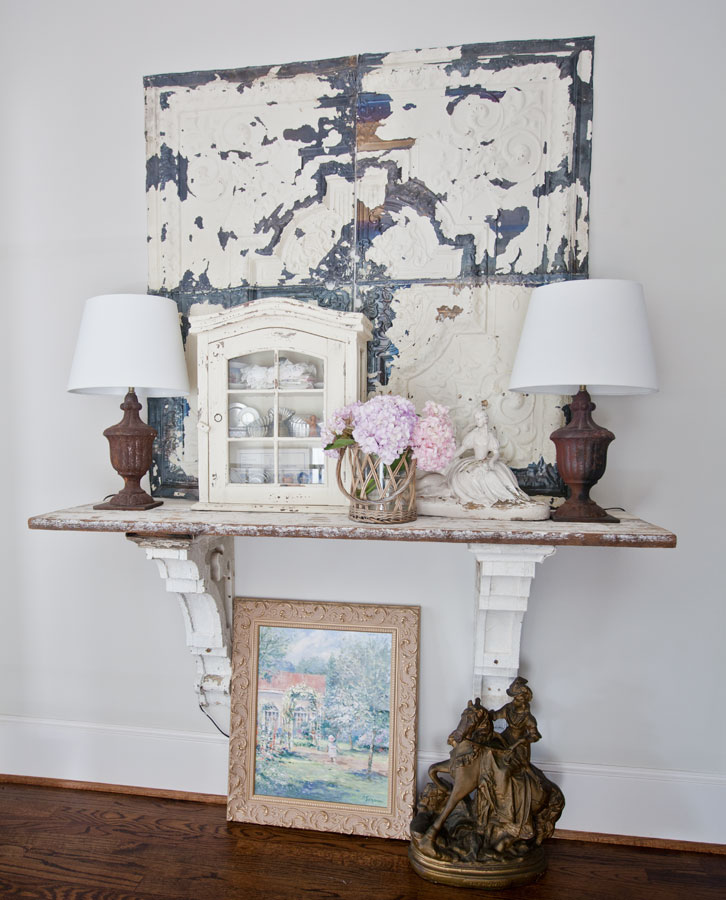 More rust on the base of this table on my back porch. You can see this post HERE.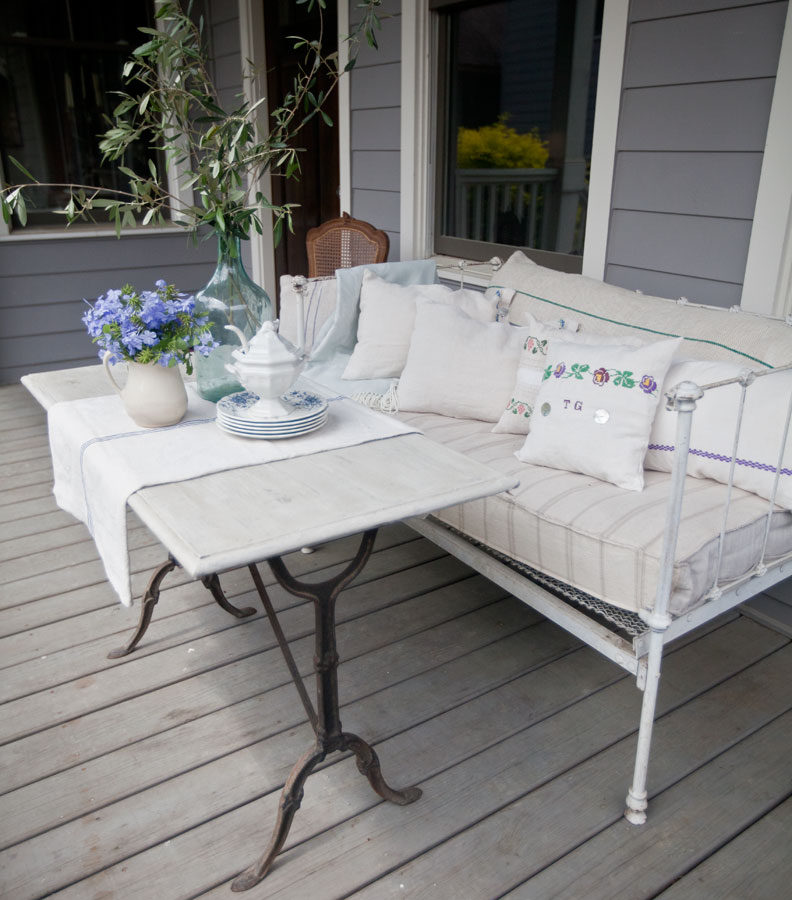 If you want to see all of my Farmhouse French Friday tips, you can find them HERE.