I like to make subtle changes to a room. I usually have a vision for a room, and a shopping list. As I find the things I want for the room, I add them, and move out the things that I am not that crazy about. The girls' farmhouse bedroom has been in flux for years.
The last time you saw it, it probably looked like this.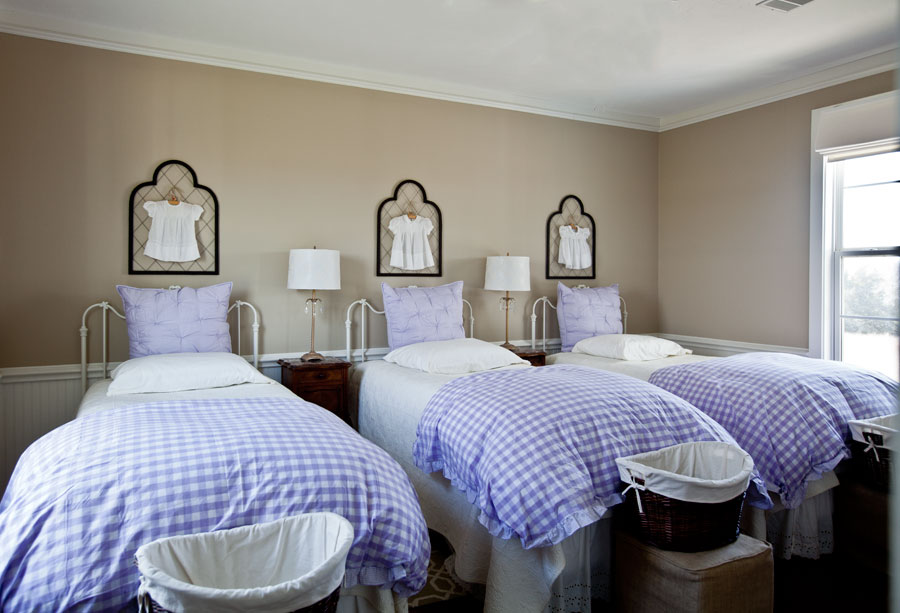 But then I saw these oh so adorable pom pom pillows from Pottery Barn Teen (not a sponsored post) and got one for each bed.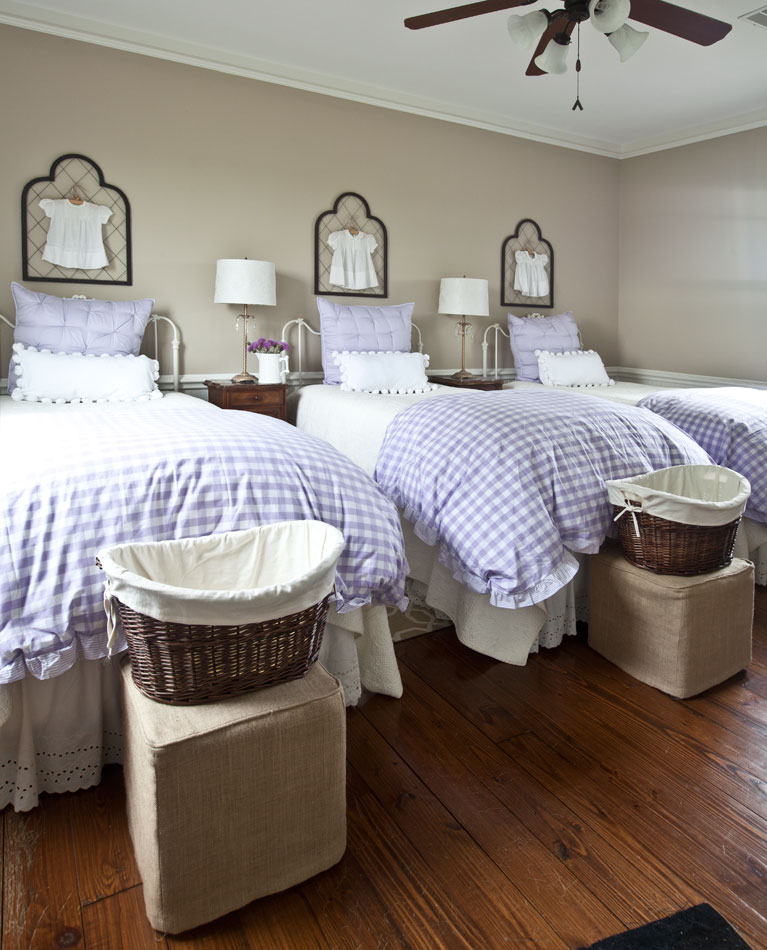 I think they added just the right amount of je ne sais quoi. This is one of those elements that really adds a special touch to the room, although they are not particularly showy.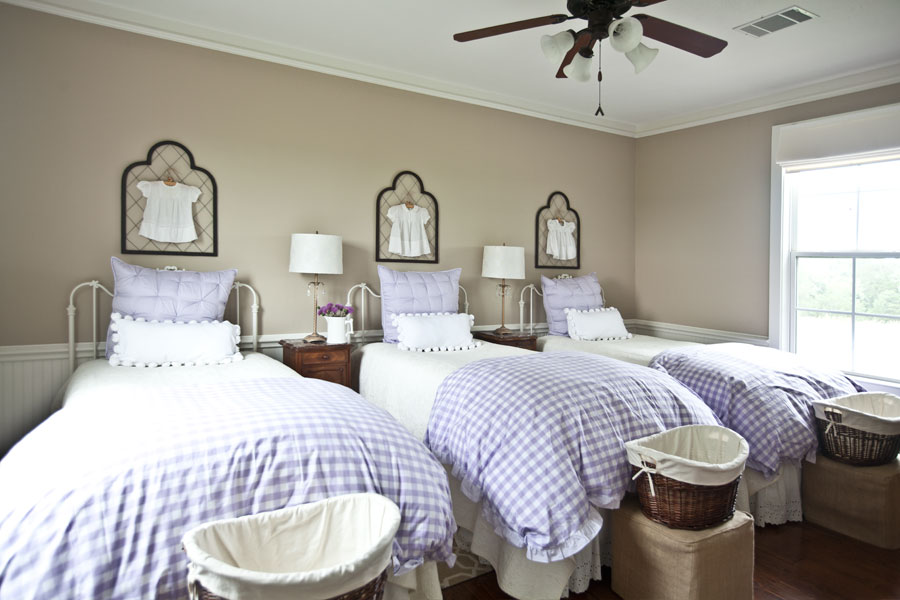 (And speaking of this room, Fifi from Prairie Style Magazine just came and took photos of the farm including this room!) I'll let you know when it will actually be in the magazine.
The arched frames over the beds are really the heart of the design in the room. I've always loved these frames which are made to actually hold postcards or artwork. I used twine to tie the hangers onto the frame.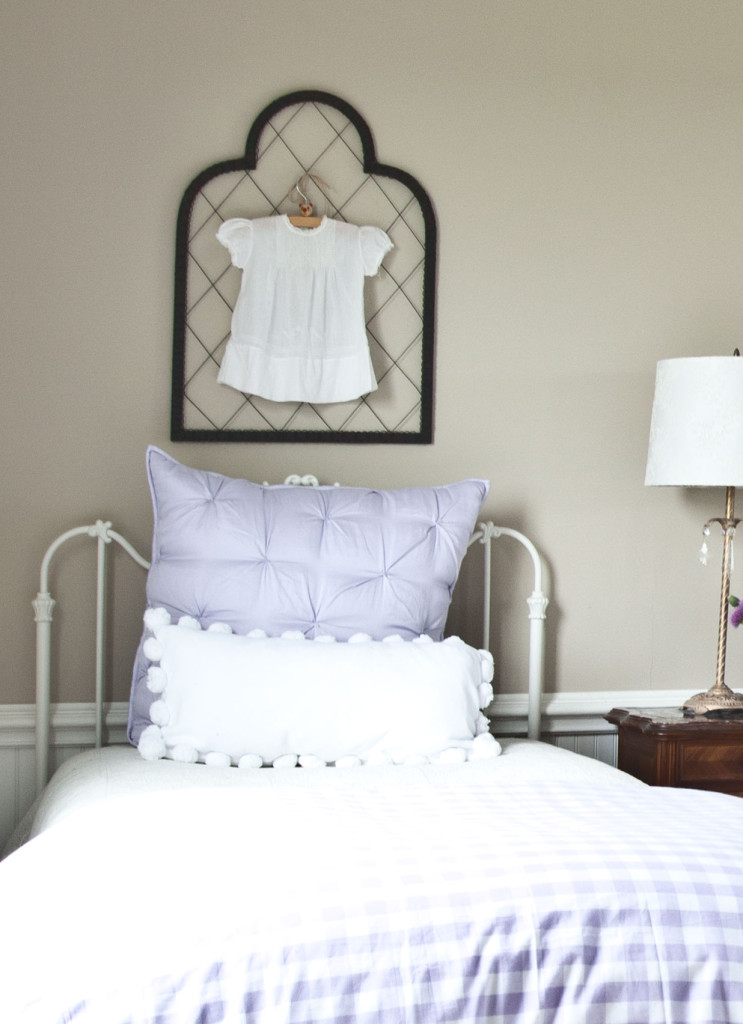 People have asked me for years where they could buy these. The answer was that I special ordered them  years ago, and I didn't know if they were still available. The good news is that they are not not still being made, but they are in my shop! I've already sold quite a few; in fact, I've restocked them twice.  ARCHED DISPLAYS
Here are a few recent additions to the shop.
I LOVE architectural prints! And these are a fabulous price. ARCHITECTURAL PRINTS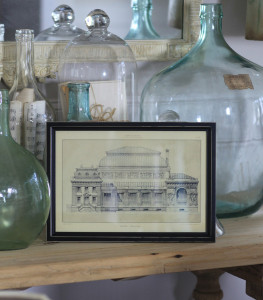 And when I saw these chalkboards, I had to have them. SHEEP CHALKBOARDS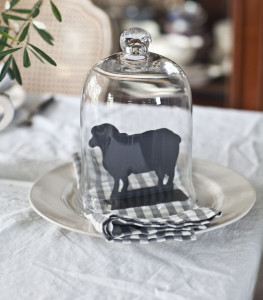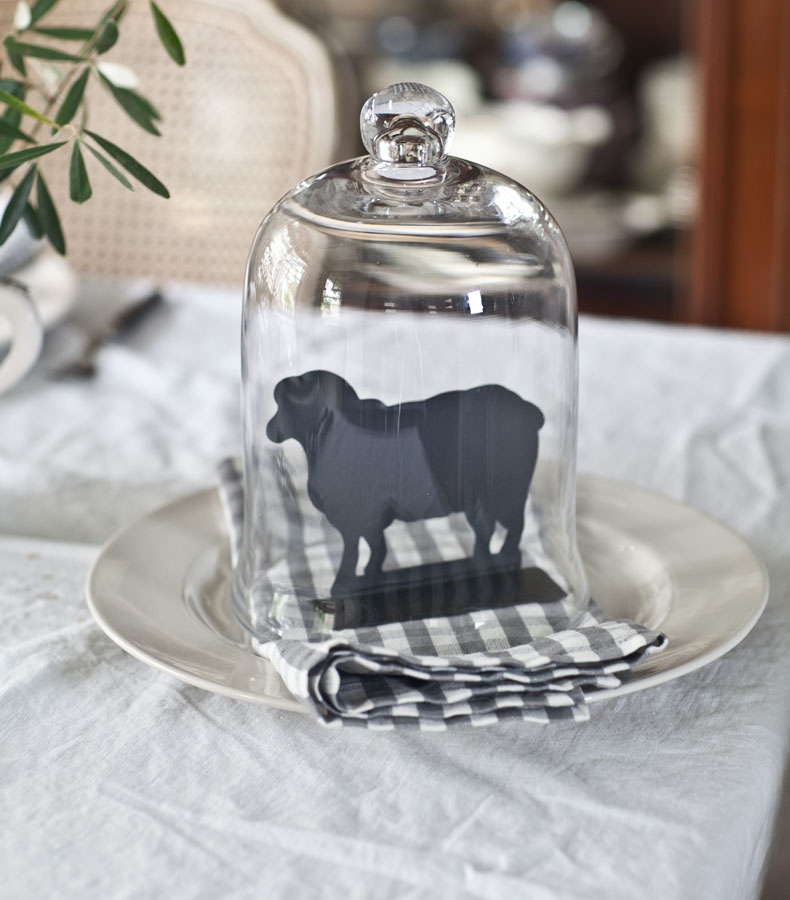 Oh how about one more? I thought these tiered trays were so charming. TIERED TRAY