It's always fun attending events at the Houston Design Center, and I thought I would share some of the highlights with you from our trip there for the Deck the Tables Preview Party. There's such great take-aways for all of us, I think.
The event began with Jim Shreve, President of Baccarat USA, talking about Baccarat and how he uses his crystal everyday. Good for you Jim, I agree! Don't pack up your nice things for special occasions. Let's use it every day. That's point #1, use your good stuff every day.
I am sorry I didn't get a photo of the Baccarat table. It was very sparkly. And they had a stack of 3 chargers for each place setting, and that was on top of a tablecloth. The interesting thing was that the chargers were so large, that I would almost call them placemats. So the second lesson, is that you can't add too much bling to your table! Go for it, if you like!
I also noticed this gorgeous display of silver. It's vintage, but still so pretty. Get yours out and enjoy it with your crystal and china!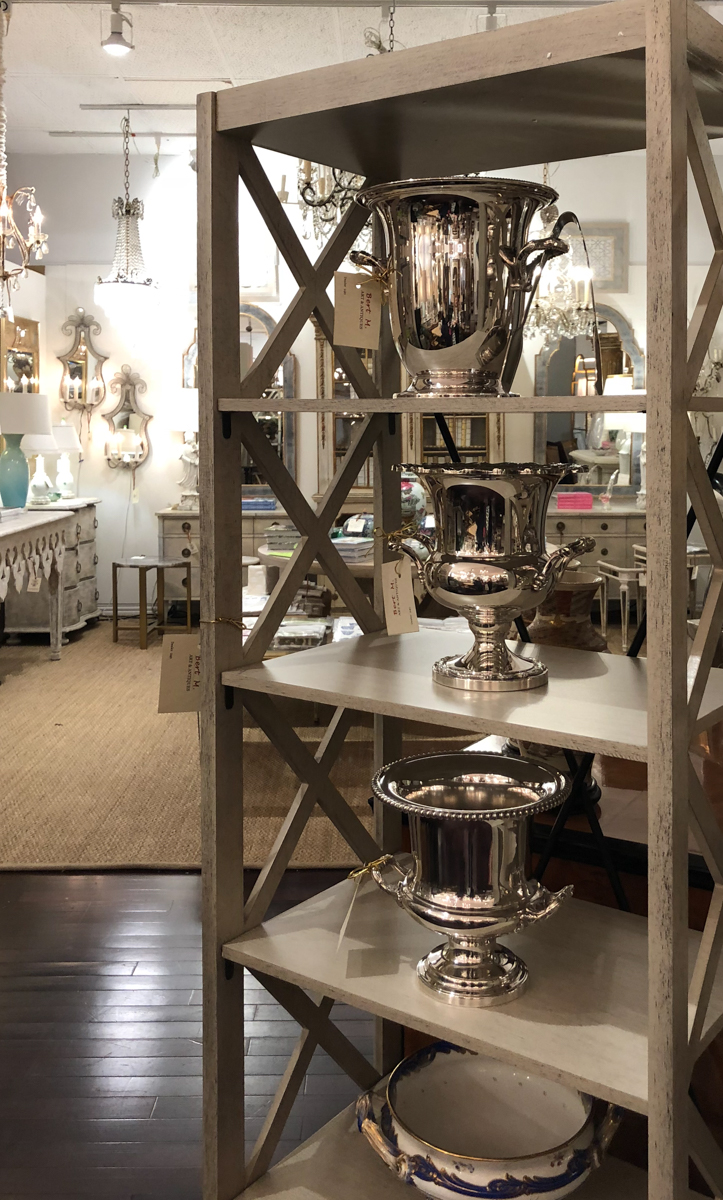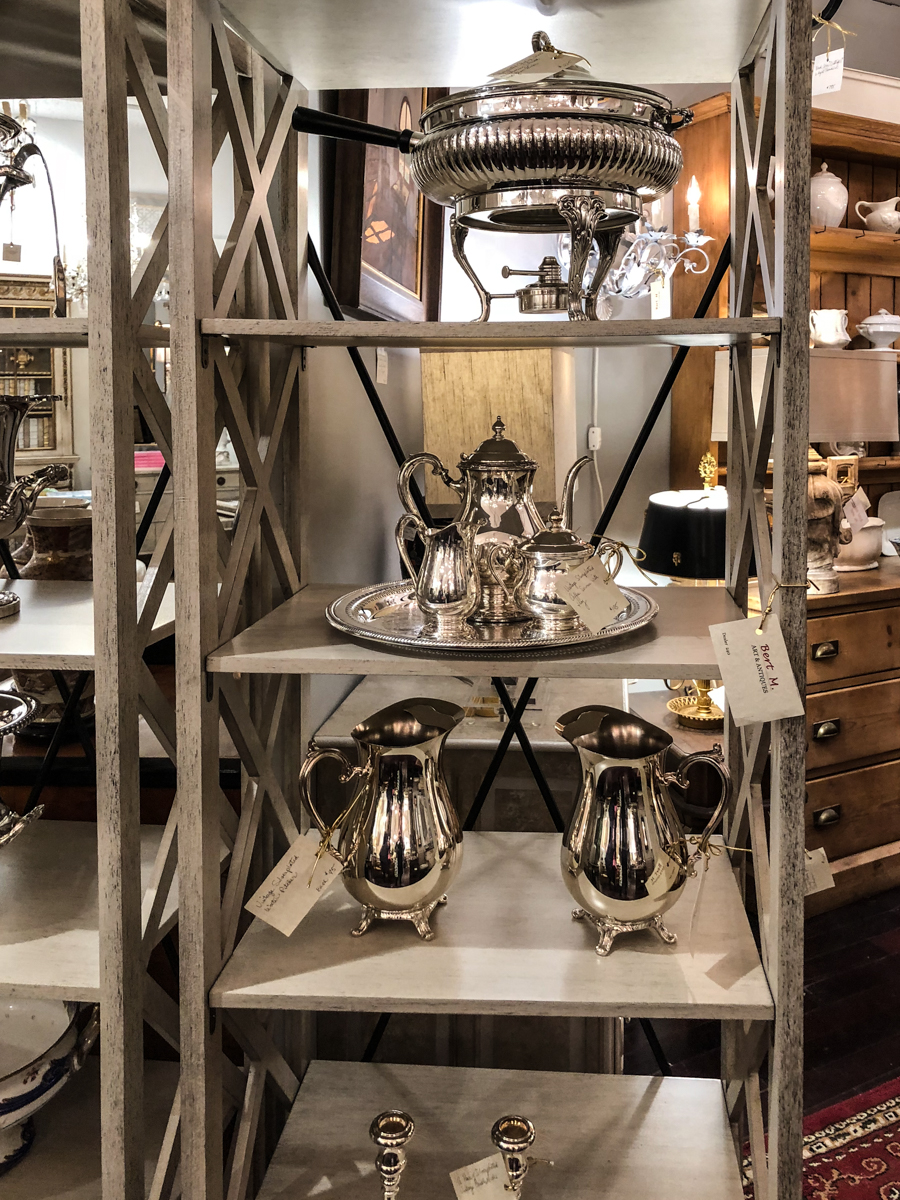 They had some gorgeous lamps, and lamps are something I often splurge on. I love the classic details on these lamps.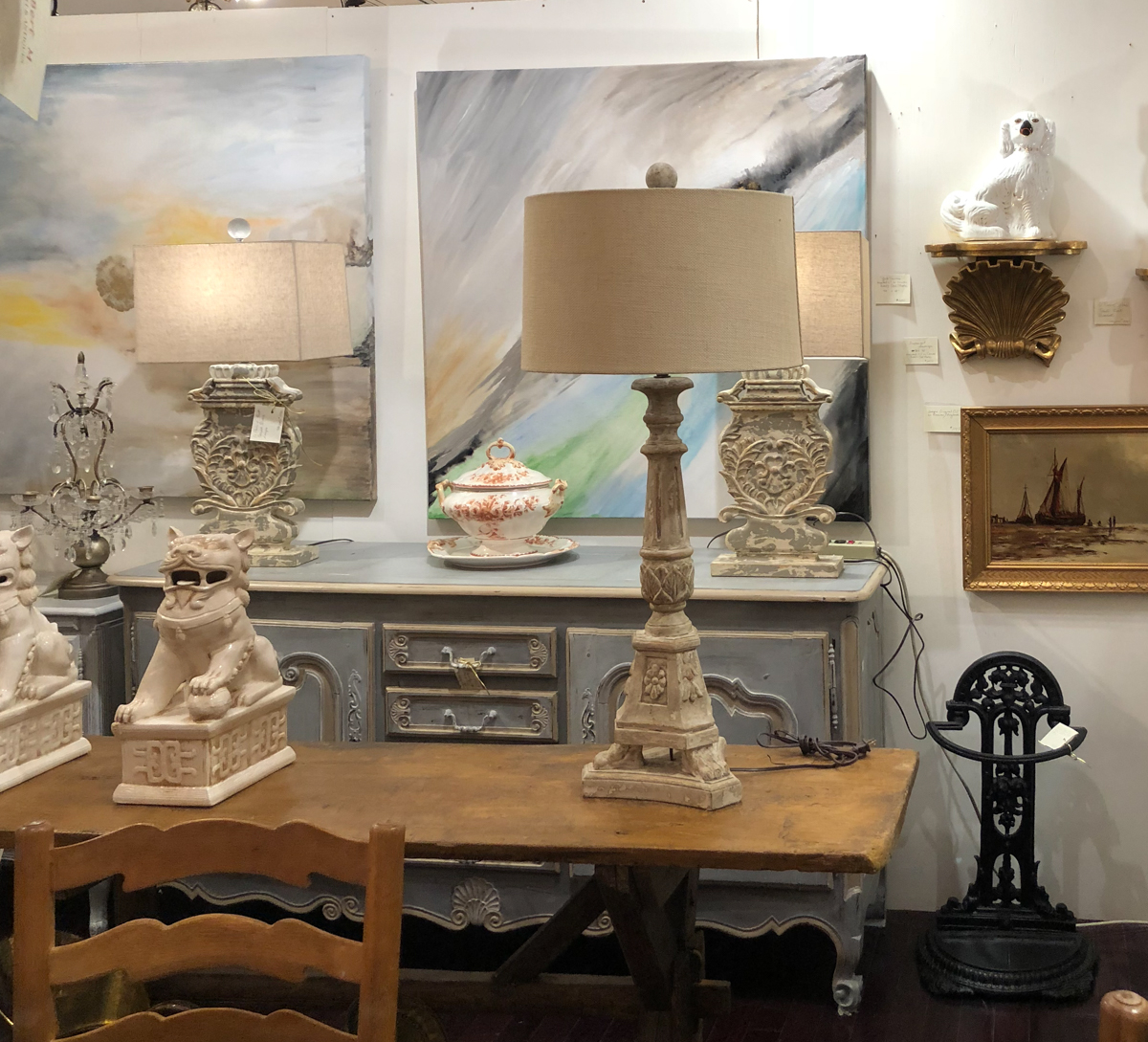 Another lesson here is to find unique pieces for your home. You don't want it to look like everyone else's house. That console would steal the show in anyone's home.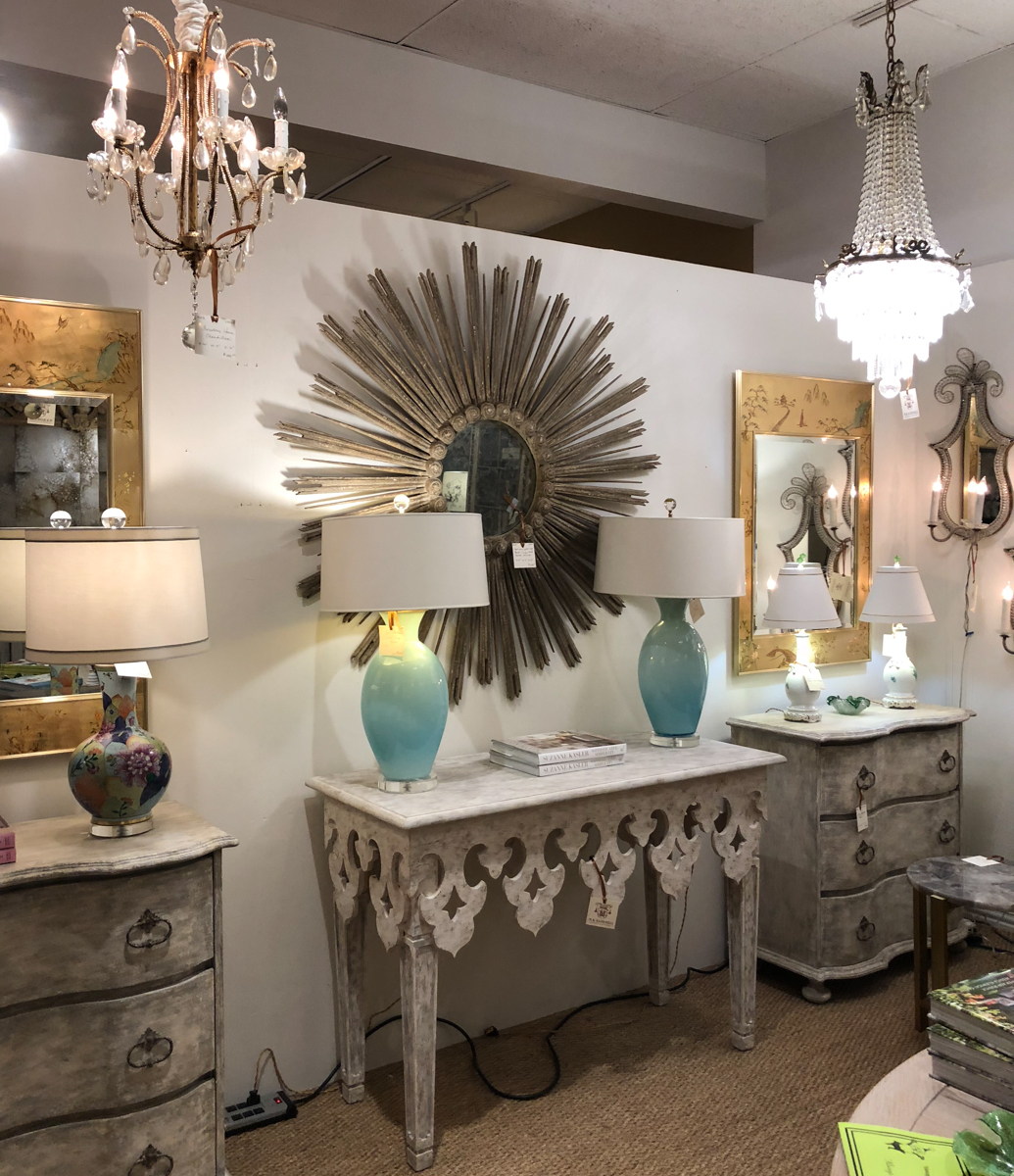 Another design lesson is that bigger is better. You would definitely make a statement with that mirror.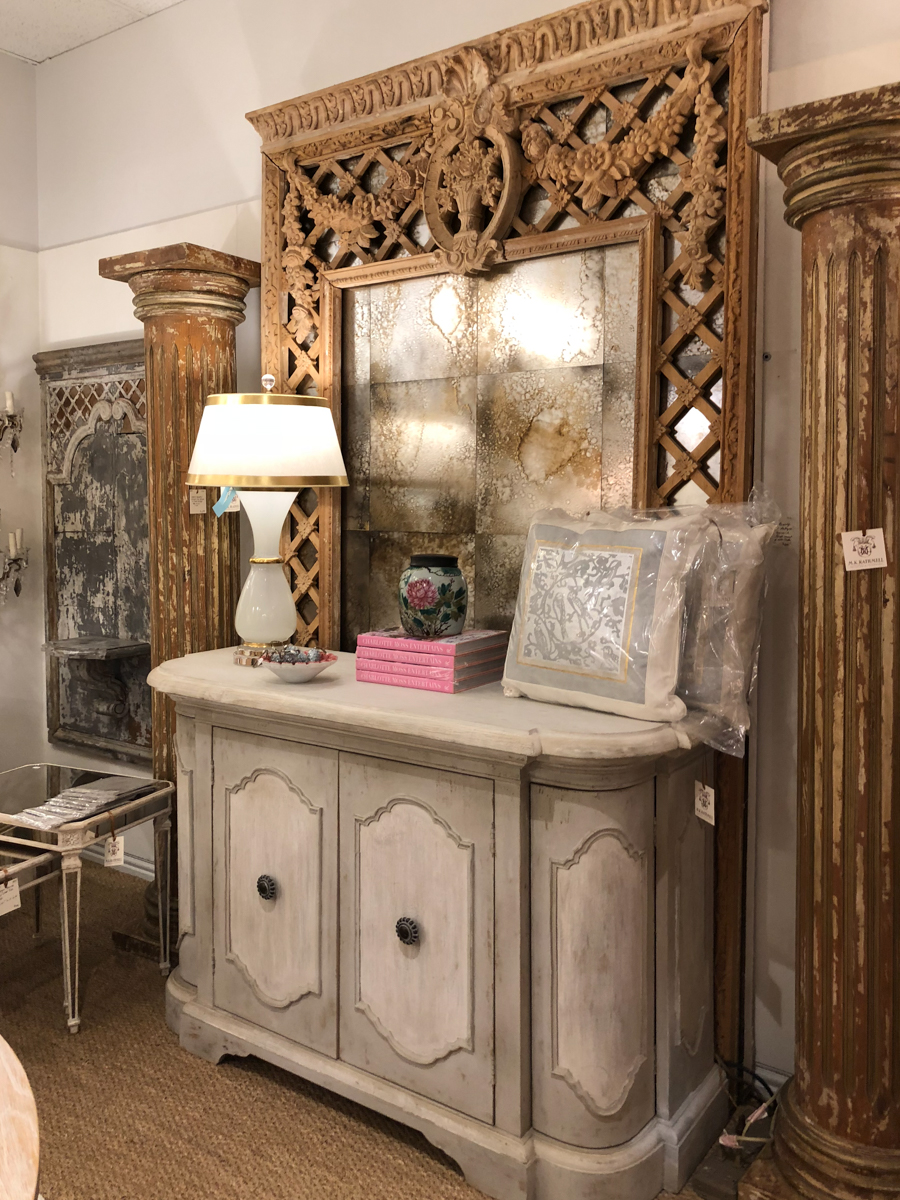 This is one of the decorated tables. The green and white looks so fresh.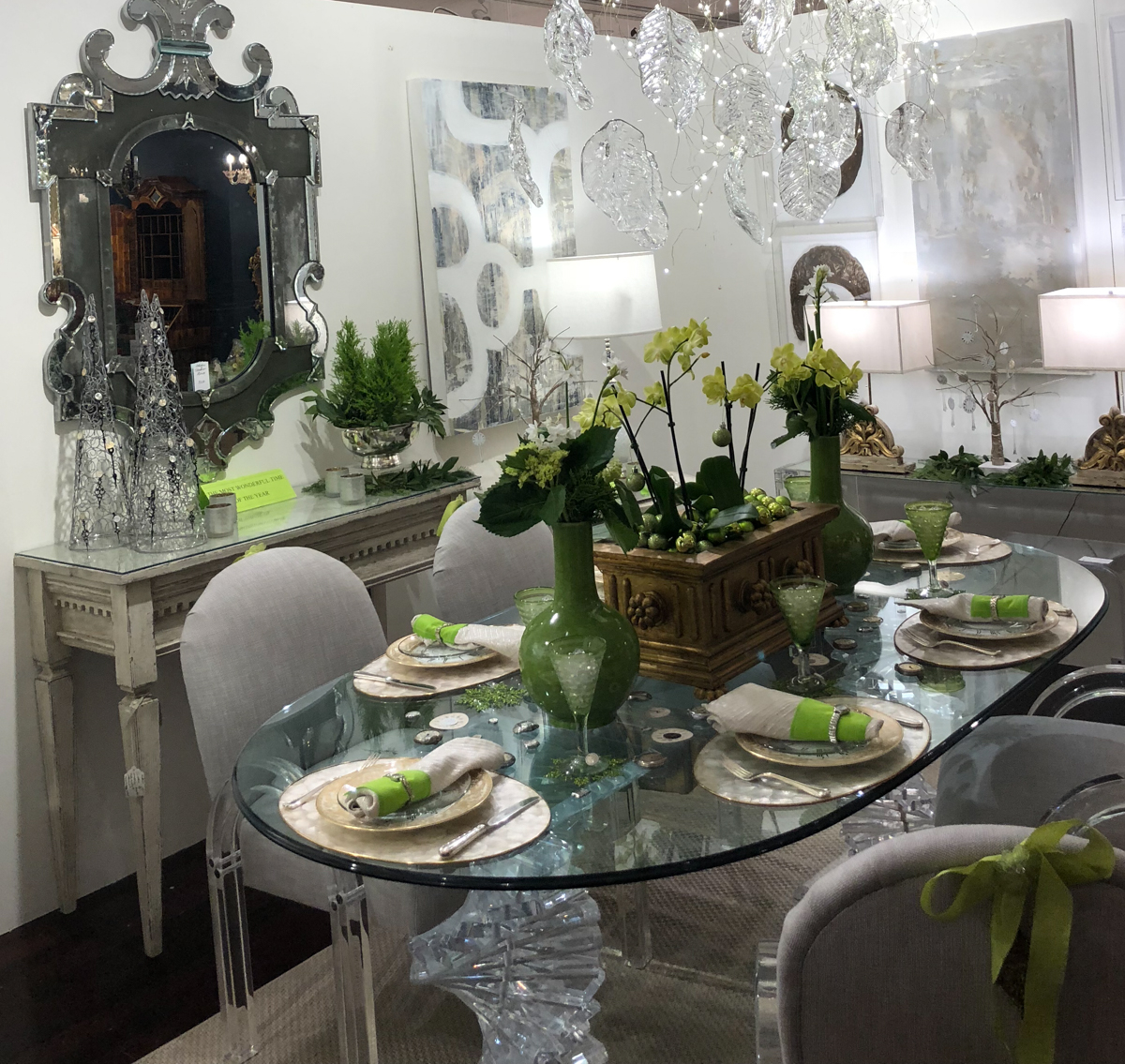 Here we are taking a quick selfie.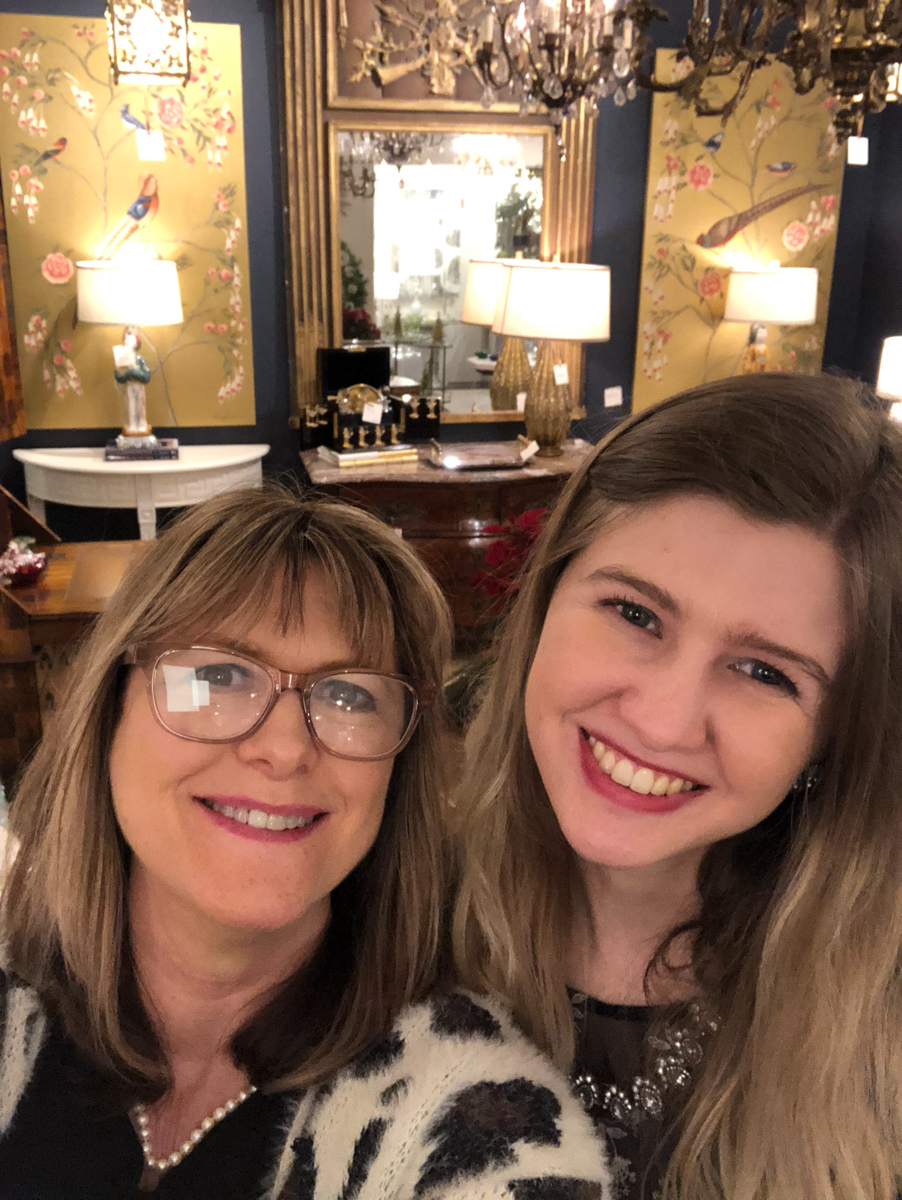 I do love these old candlesticks. They are so yummy.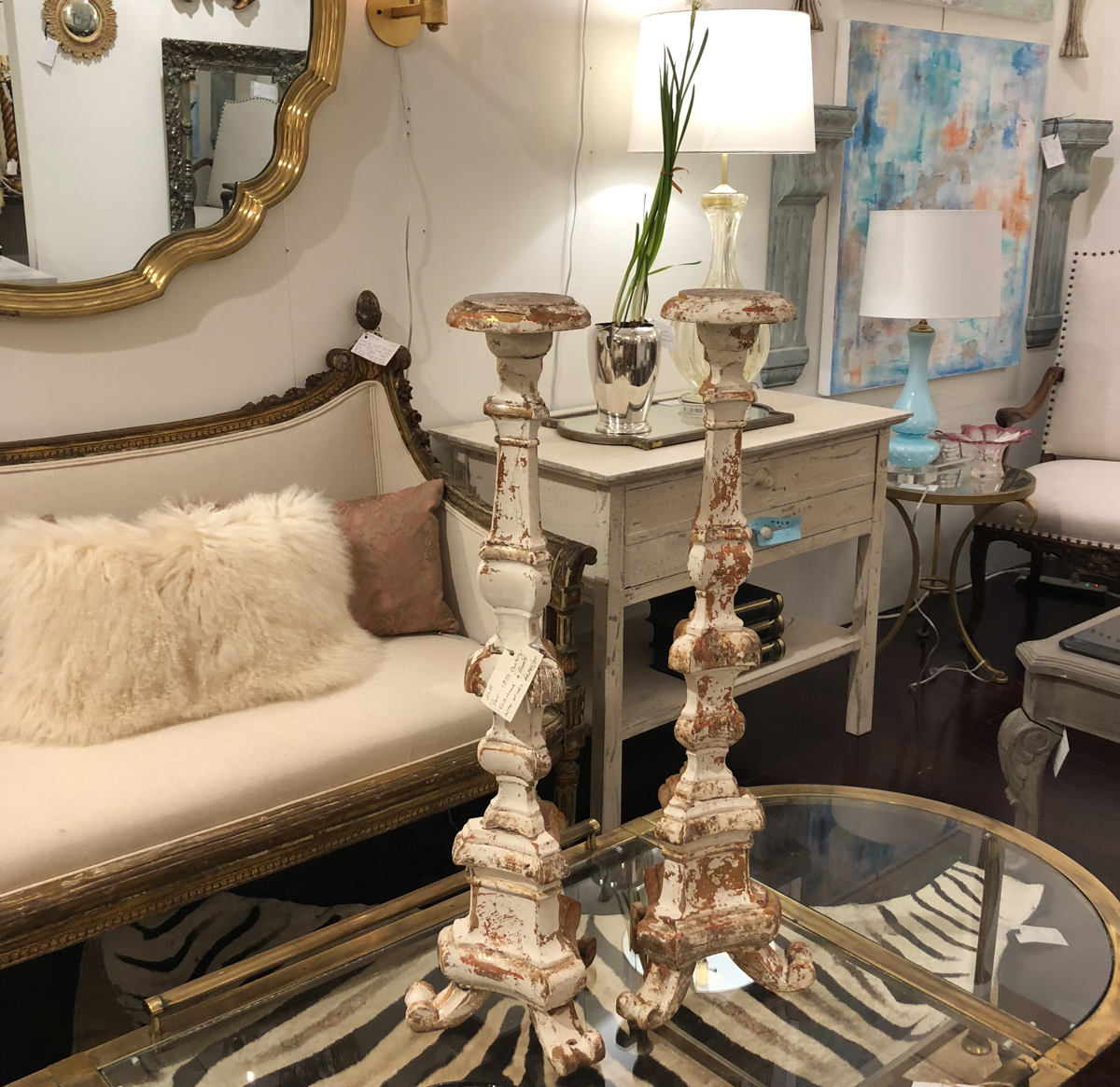 Have you considered a shaped mirror? You don't have to go with a rectangular one if you don't want to. The shape is unexpected and fun. The mirror is lovely, what what really caught my eye is the settee.  It's so unique. I love adding one piece that steals the show in a room, then the other pieces can be less expensive and play supporting roles. You just need really one star per room.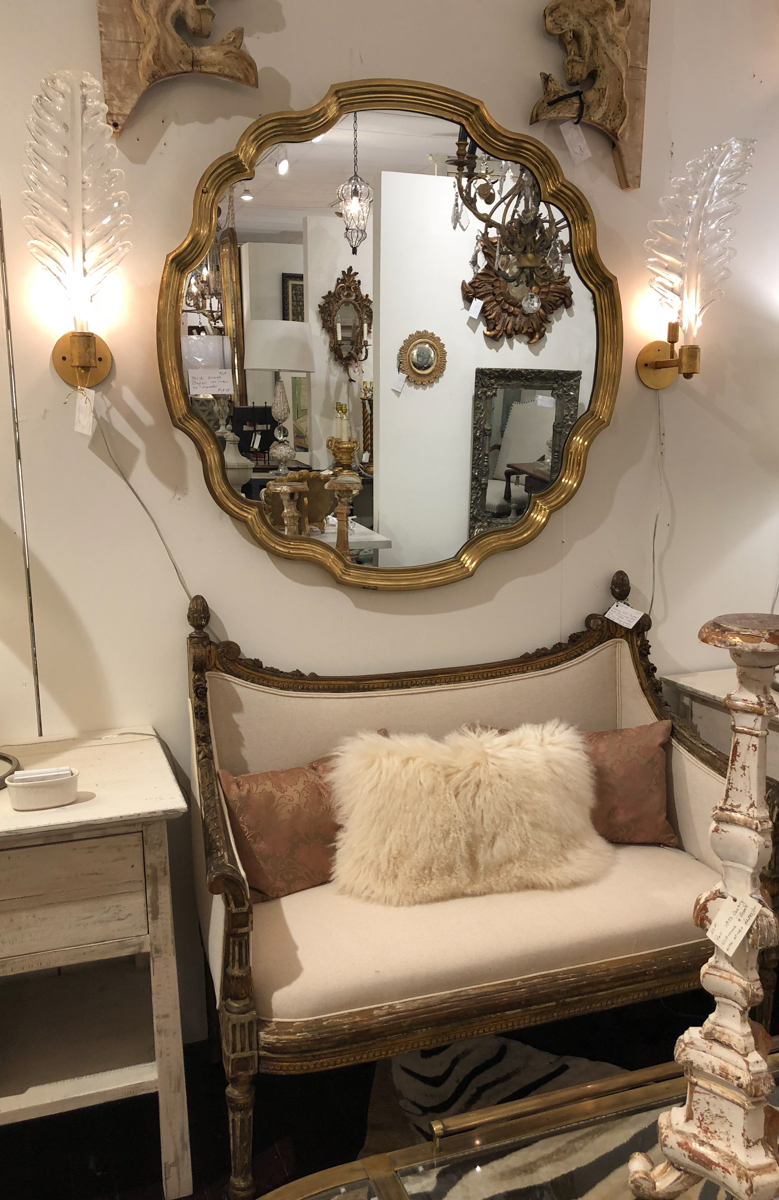 I love the candle sconces and that beautiful Louis Philippe mirror.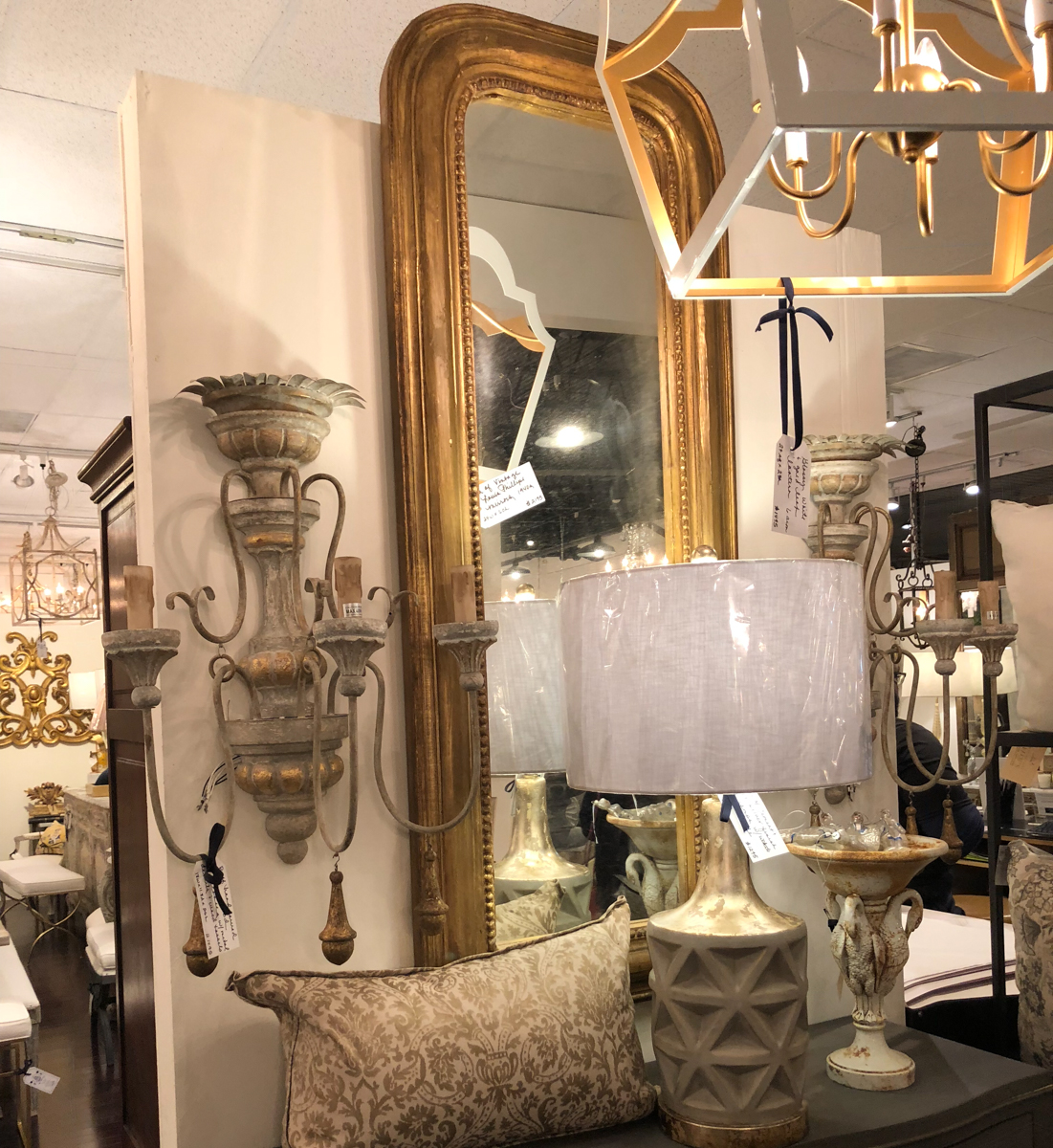 I love the detail on the top of this mirror, and the dresser isn't bad either.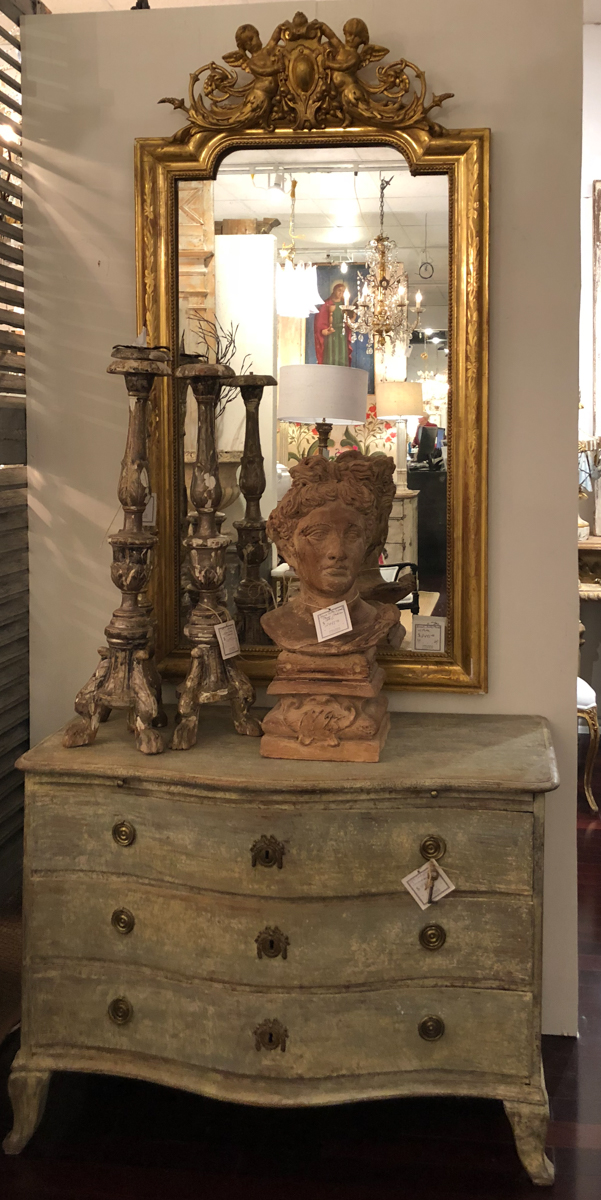 This was a stunning design, that was a big WOW!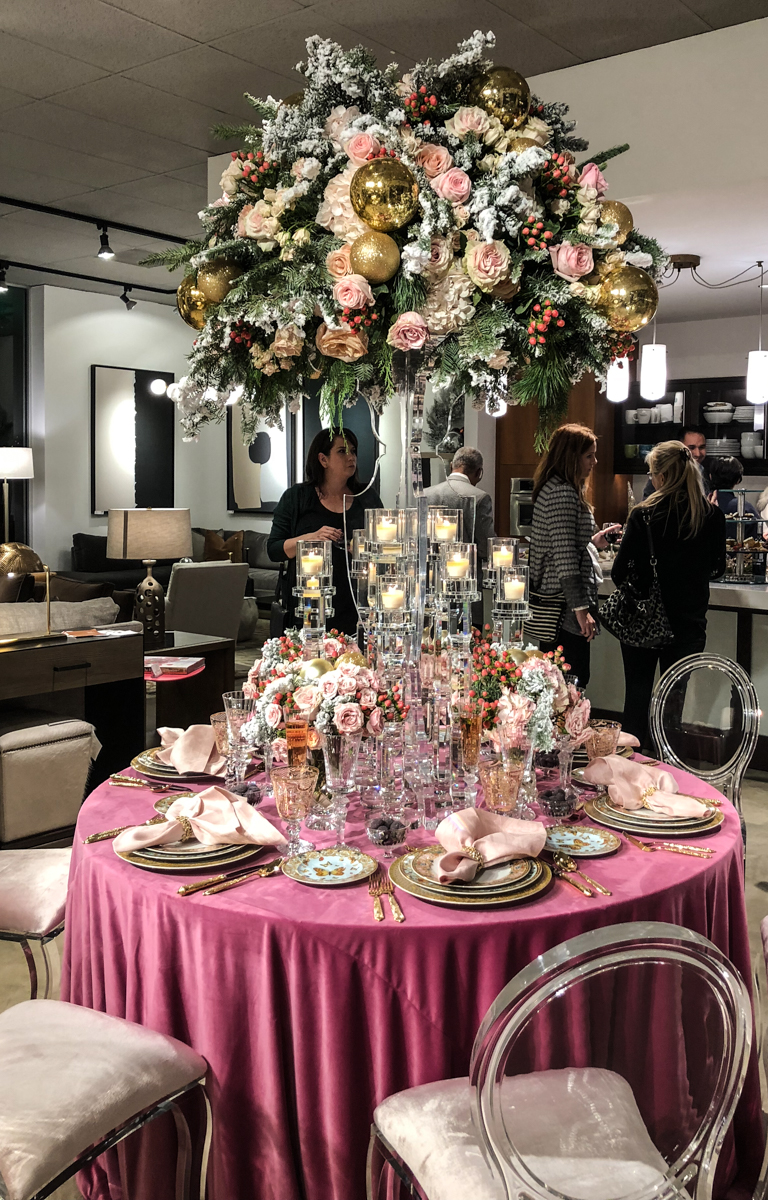 And look at the details on the table. I love the pink and gold stems.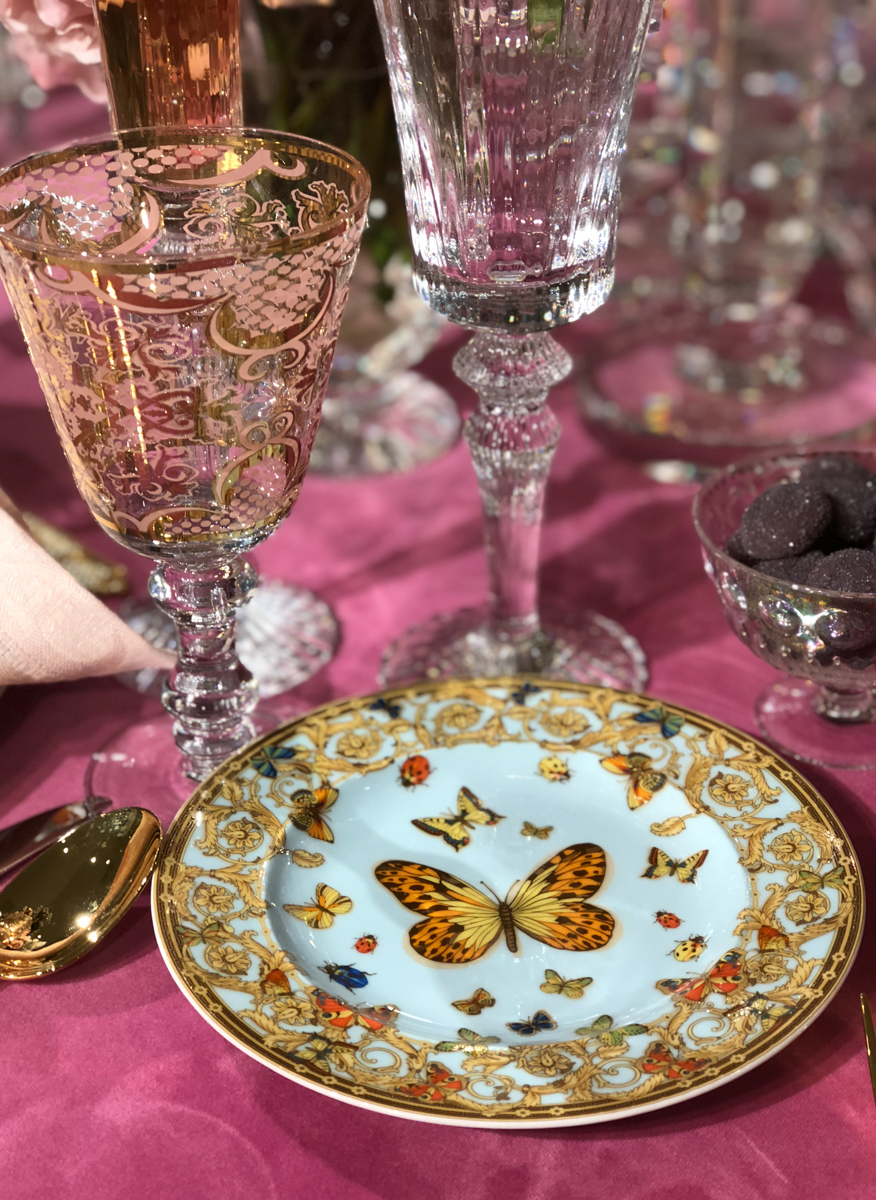 You could even hang Christmas bulbs from your light fixture over your table. Great idea!!!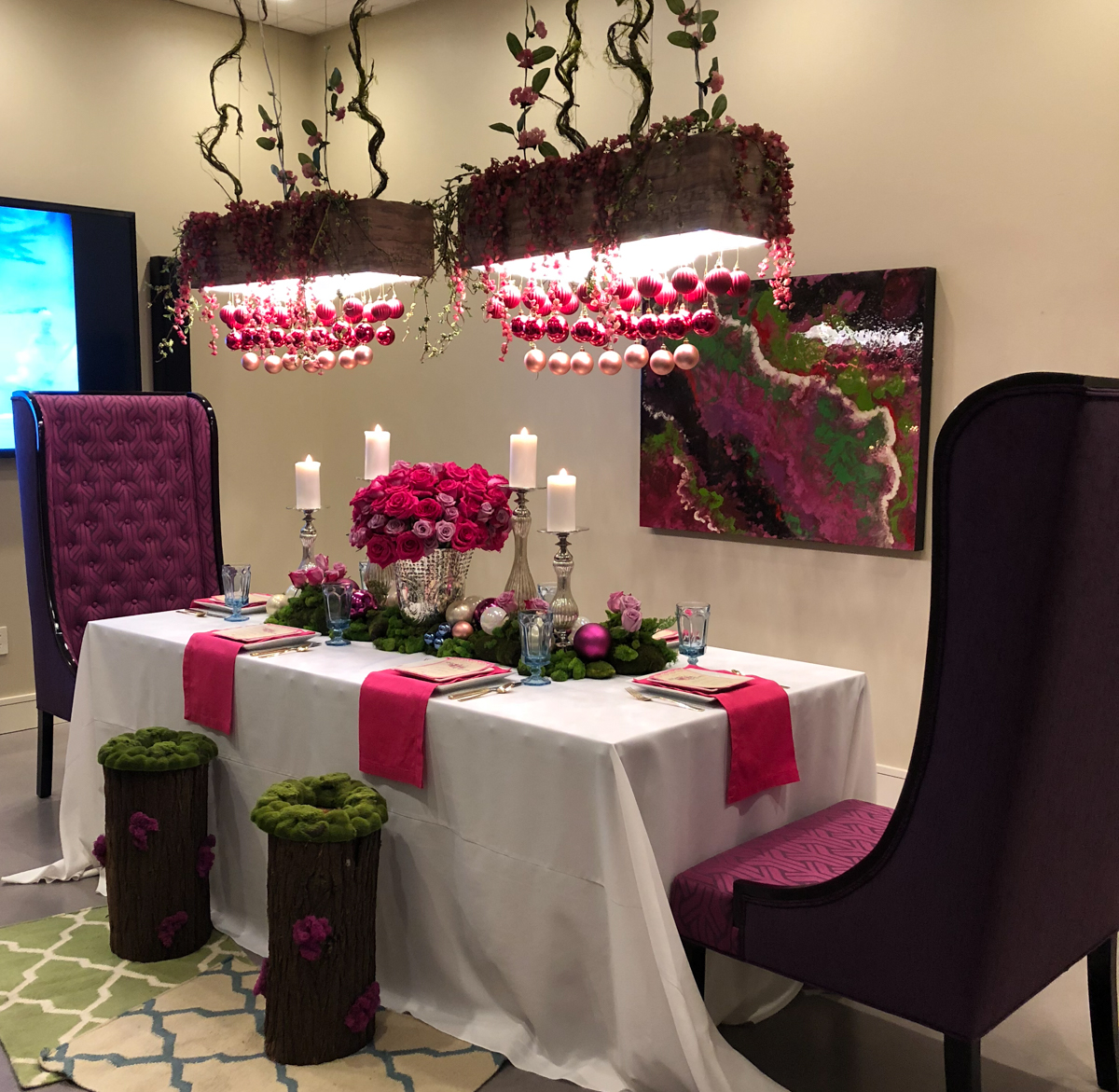 Wow, they went all out.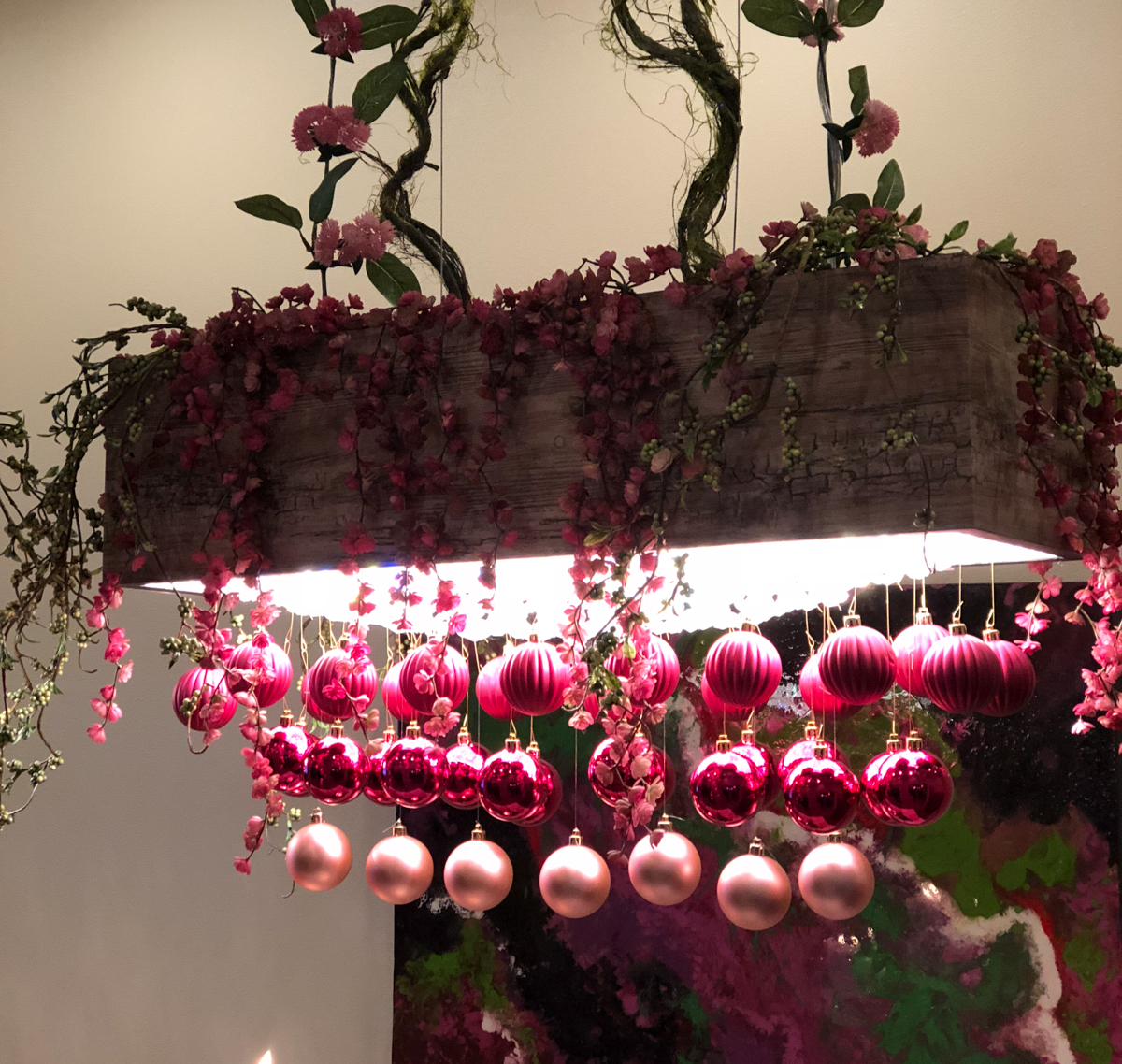 And who could resist all of these fresh roses?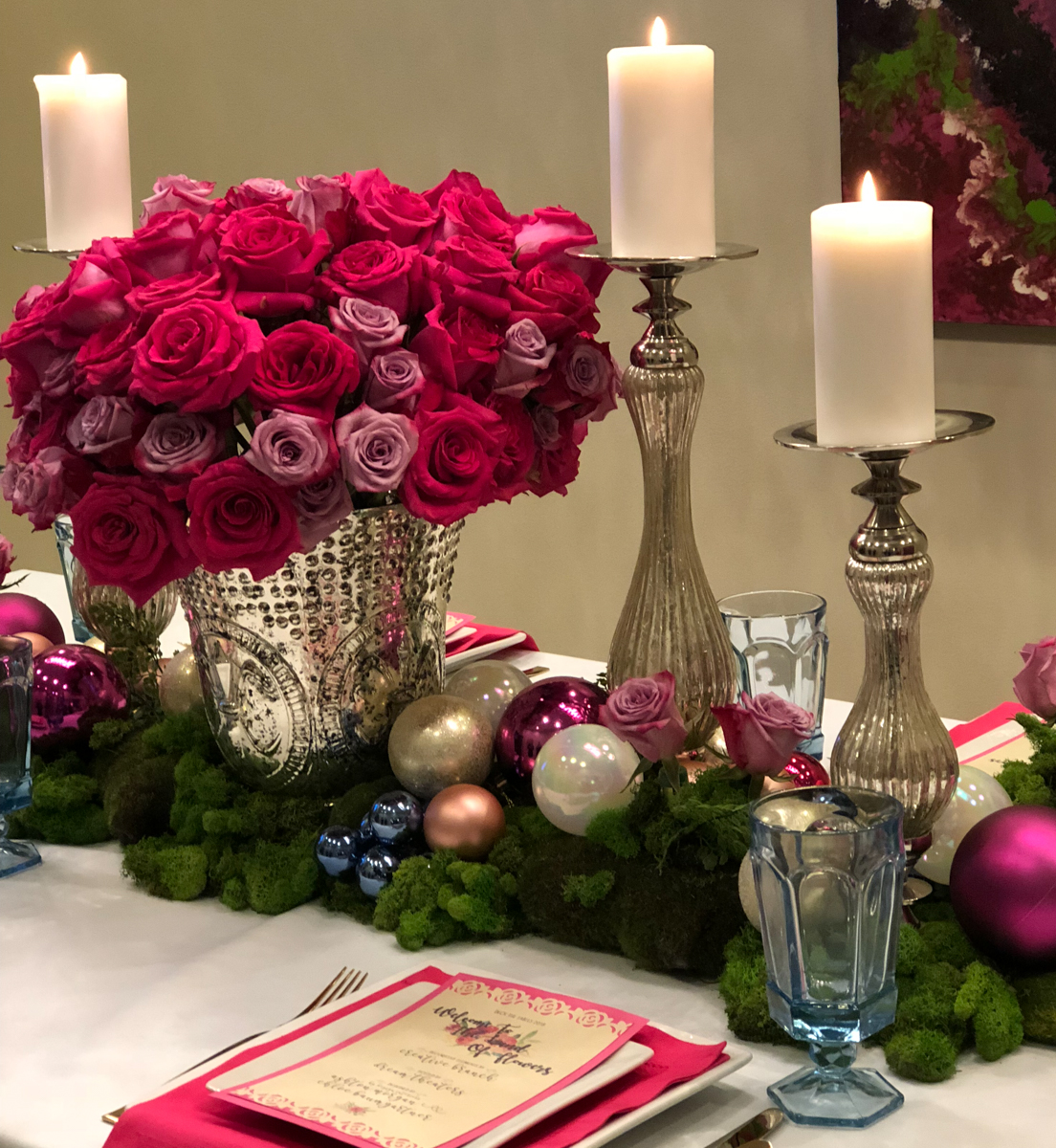 For a very traditional and elegant look, how about this bowl of citrus and greenery?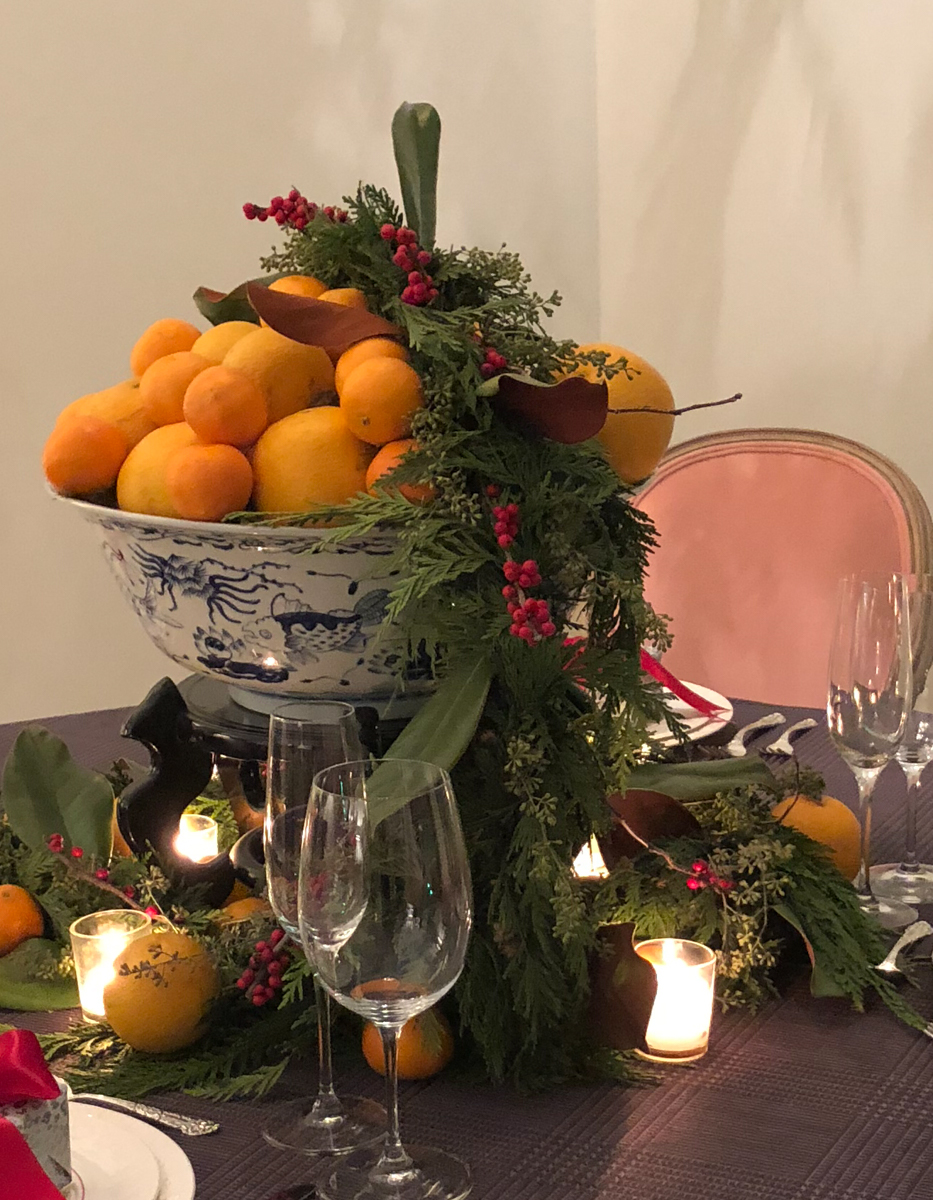 I love thee lighted branches over this elegant table!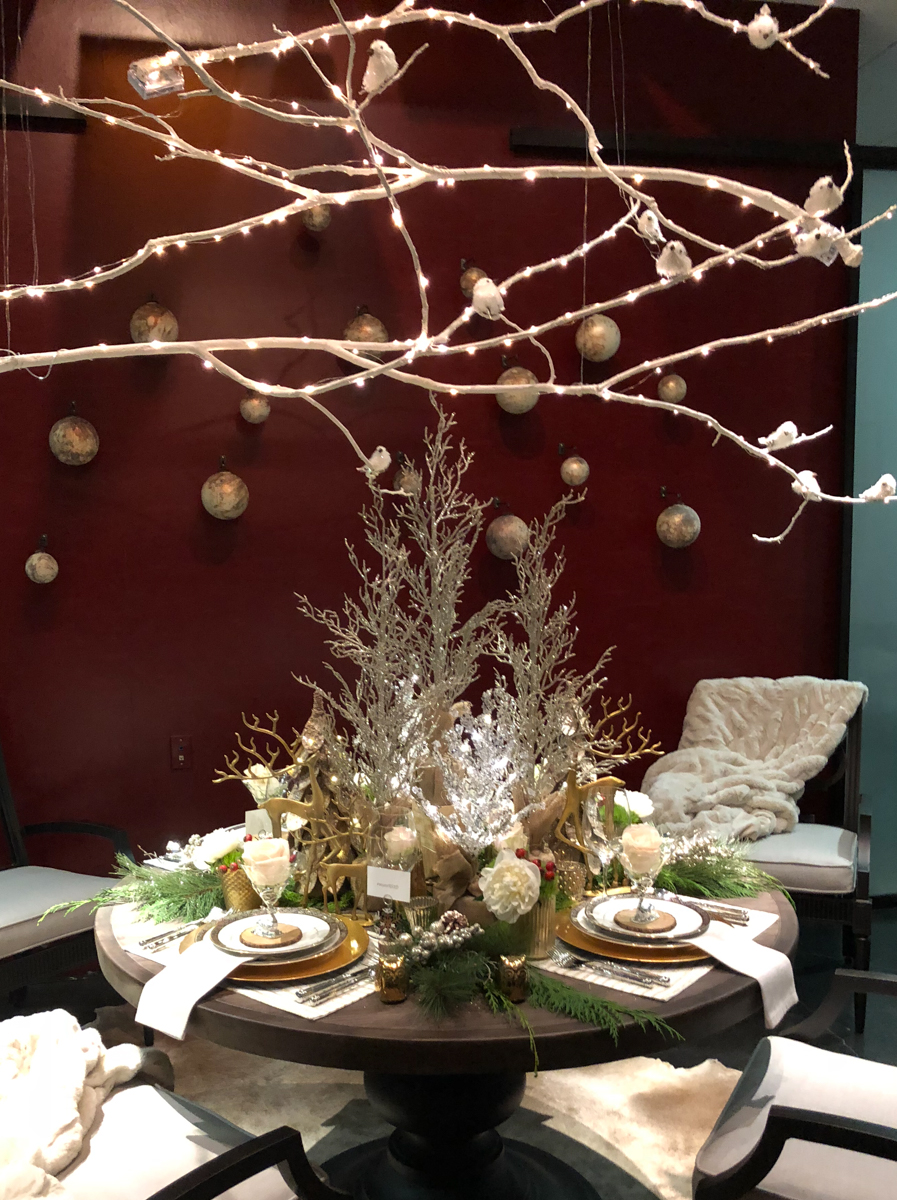 There's a lot going on, and it all works so well together.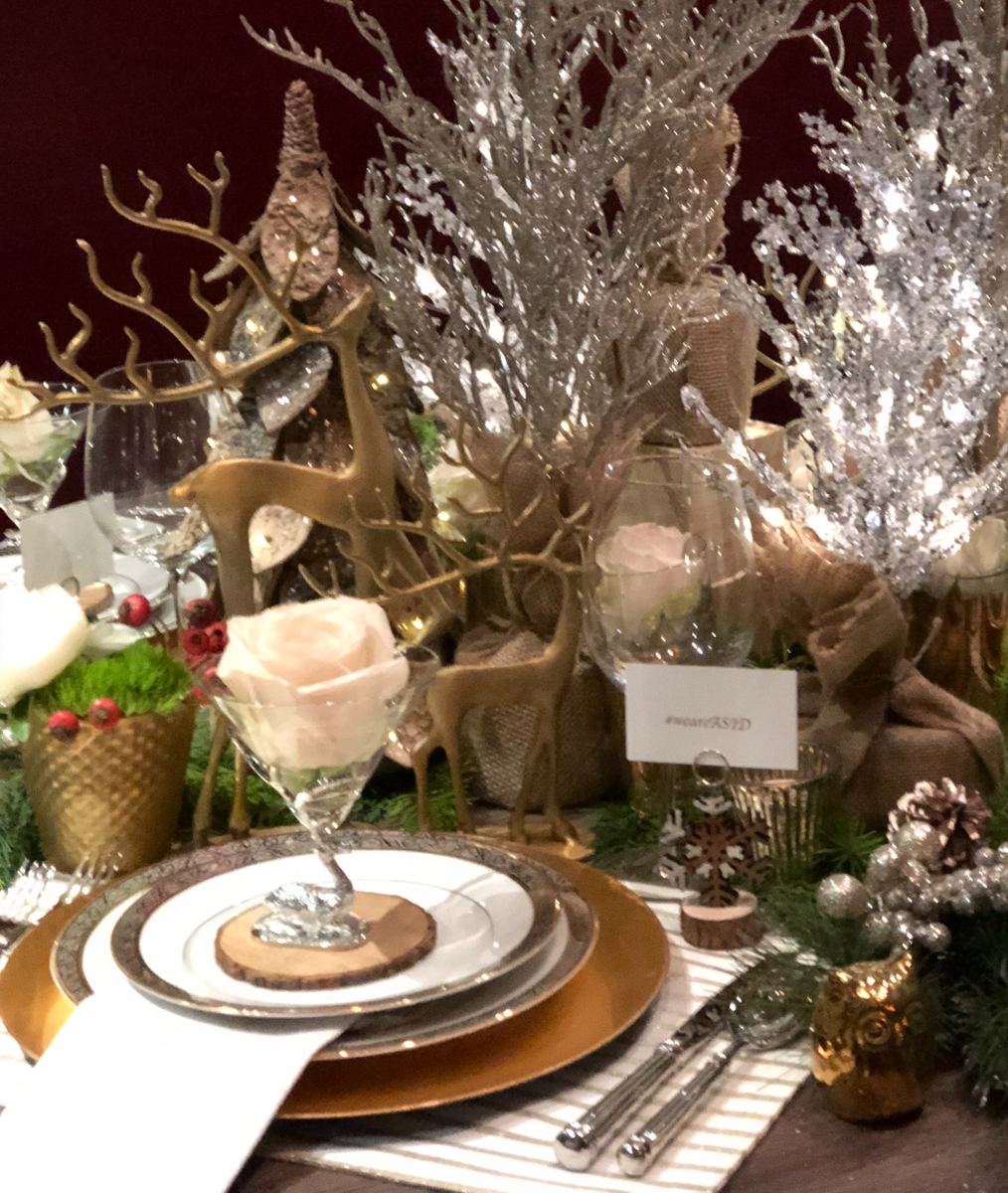 I've use this idea a lot. Fill beautiful silver bowls, gravy boats or tureens with paperwhite bulbs for a very special look.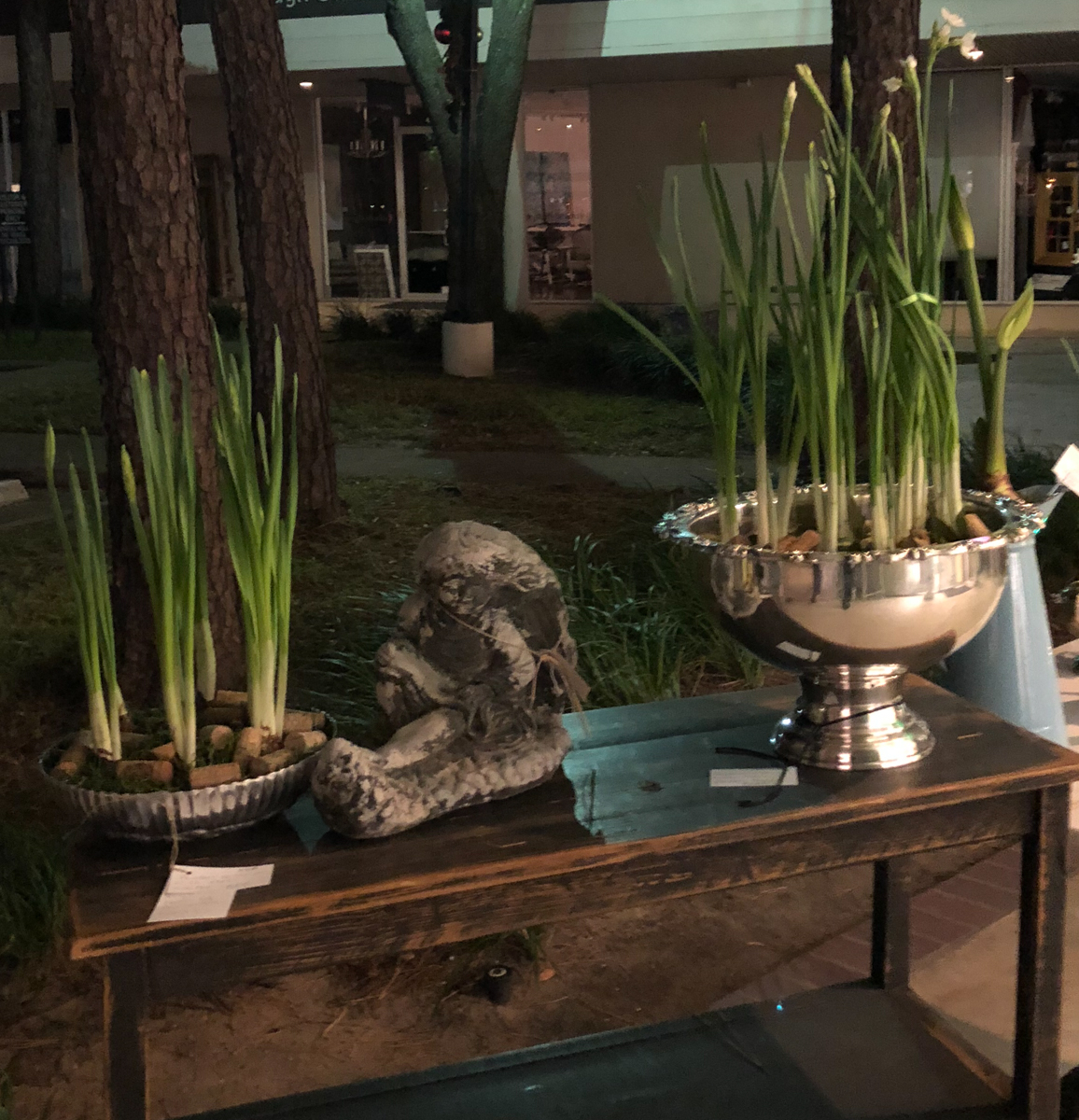 Well I hope you enjoyed all of the lovely things I saw at the Houston Design Center. This isn't sponsored, I just wanted to share the party with you. To see the winners of the tabletop design competition CLICK HERE.