The Round Top Antique truly is not only a great place to shop, but also a wonderful place to find decorating inspiration. You'll find things here you won't find anywhere else. And the creativity with the displays is truly magical.
Let's take the display below. Note how the gold mirrors and the light pine chest pop against the dark wall. Also note those gorgeous grainsack pillows on the daybed! Wow, wow, wow.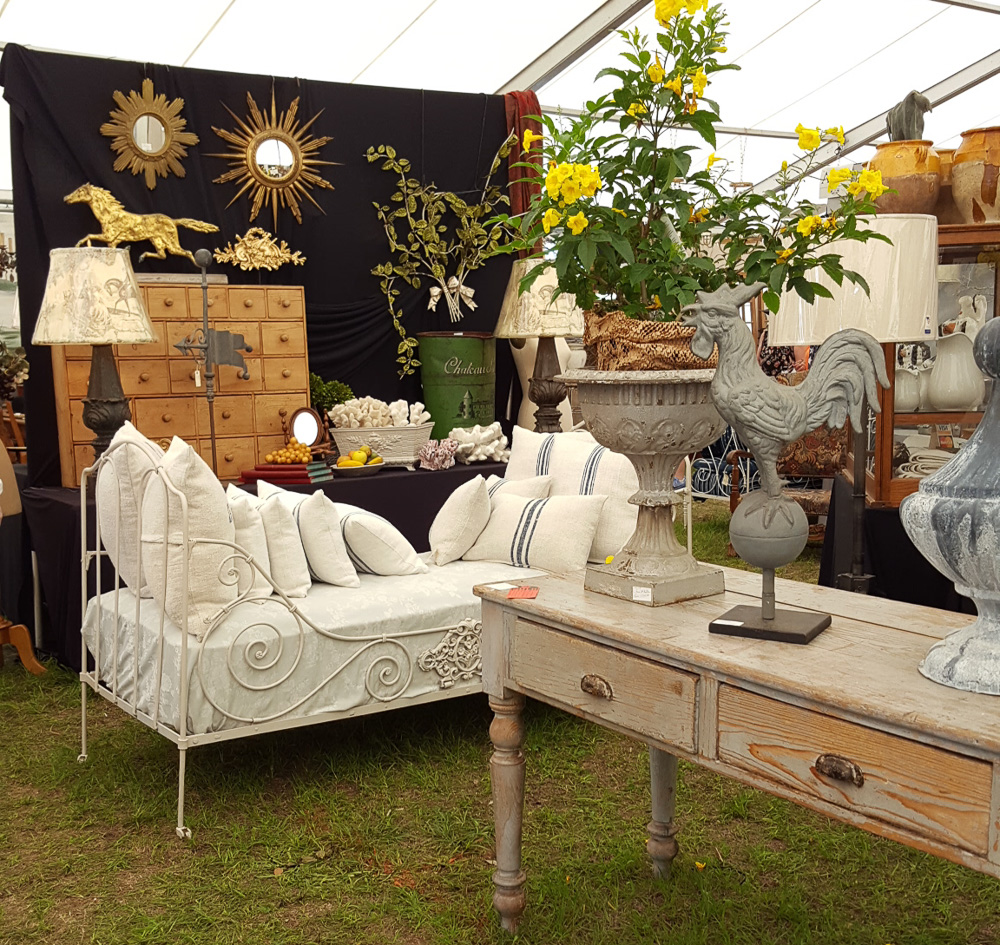 I love the gray wash on the pine table in the foreground too. I also want to point out the scale of the items on the tables. They are very large and don't get lost. Try going super big next time you put something on a table. Another theme from Round Top is using garden things indoors. The large urn and weather vane are examples of bringing the outdoors in.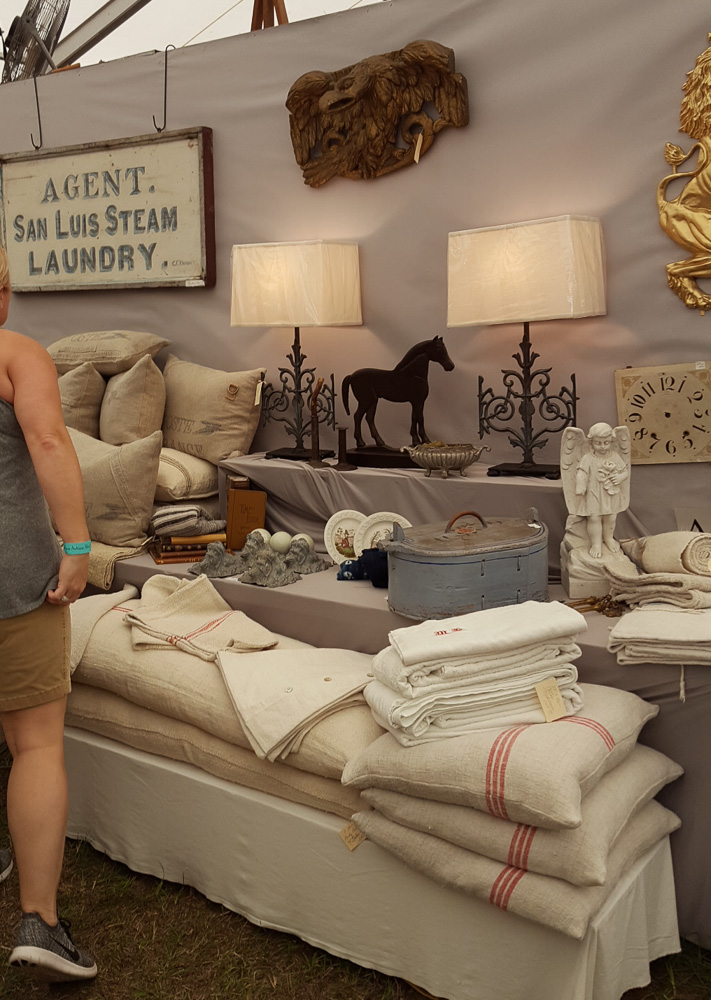 Just look at those yummy lamps above. I love the horse and the angel too, and the grainsacks… See how everything looks so unique and not like something everyone has in their home? Try to be creative and add elements that are not mass produced to your home. Below there are some gorgeous crystal wall sconces. I also love that pediment on the wall. The burlap table cover is nicely done.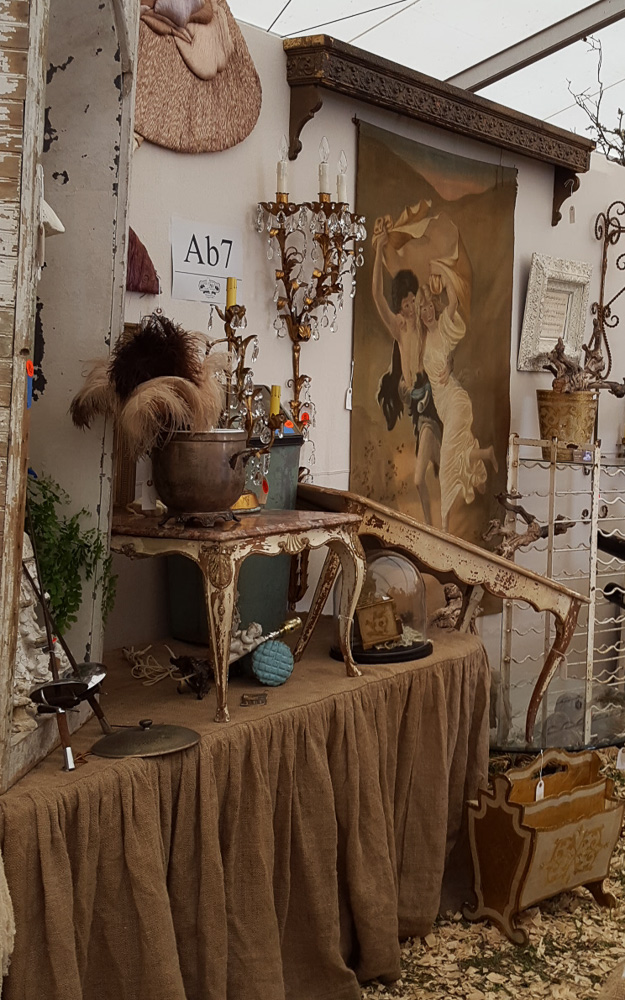 Here's my friend Amy of Brocante Treasures. She's a doll! She's lived in France, and currently resides in London. She had a booth at Marburger this time. Here she is with her adorable sister.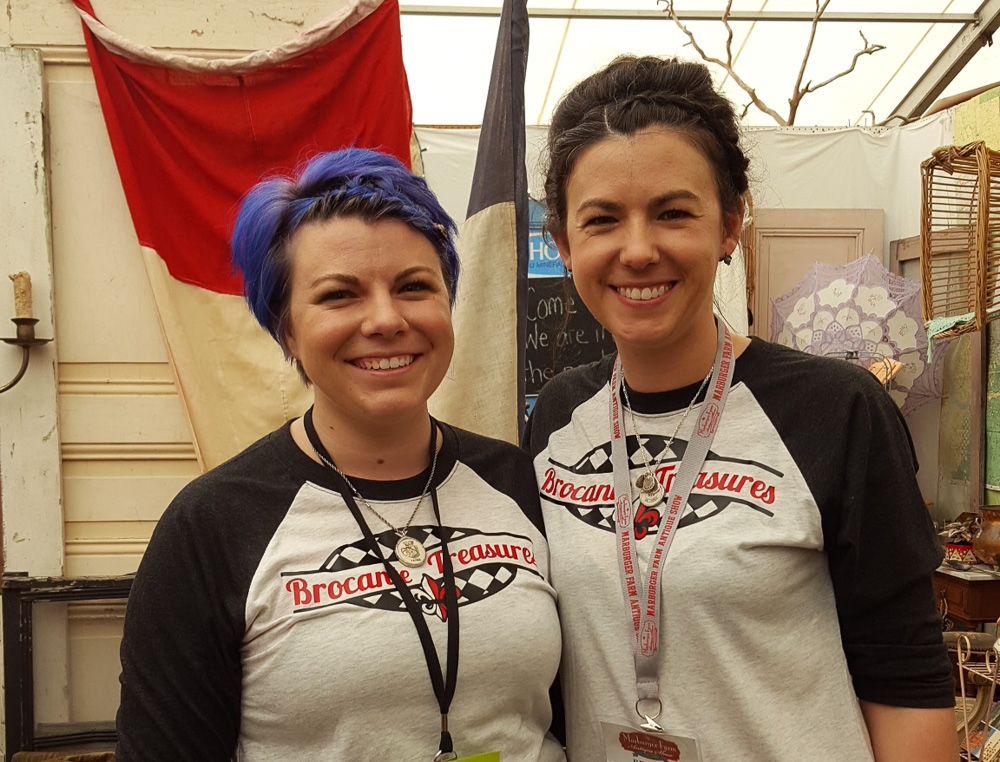 I'm still surprised when I hear a big name designer exclaim how shocked he is to have found (fill in the blank) out in a field in Texas. It may be news to him, but not to us. Some of the best stuff ends up here, like those alabaster lamps. They are probably vintage, but note that they changed out the old shades to new drum shades. That bench! I <3 that so much.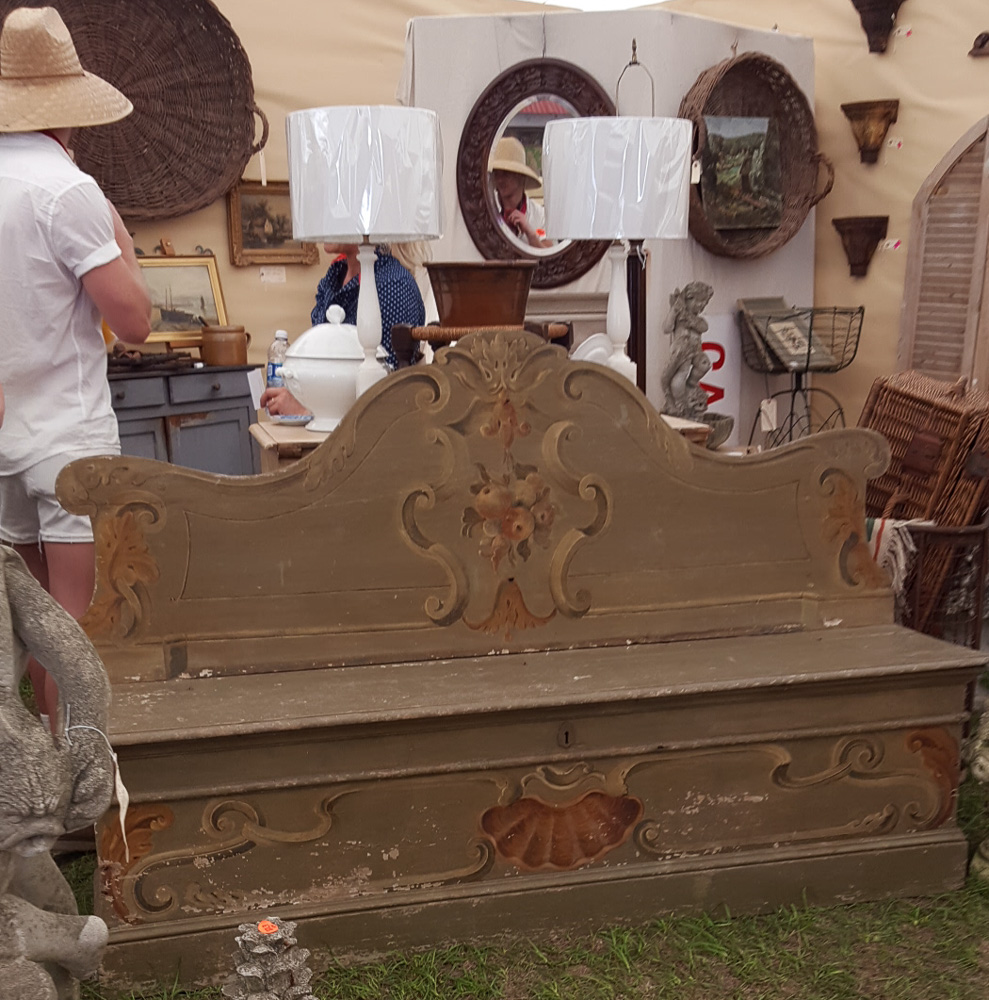 Round Top has venues all over Round Top, all the way down to Warrenton. Some people think the Round Top Antique Show is just in one place. It isn't. It's spread over miles and miles, and miles.
And the coolest booth award goes to….
Well I'm not sure who owns this booth, but I found it to be delectable. Did you notice the iron bed turned bench?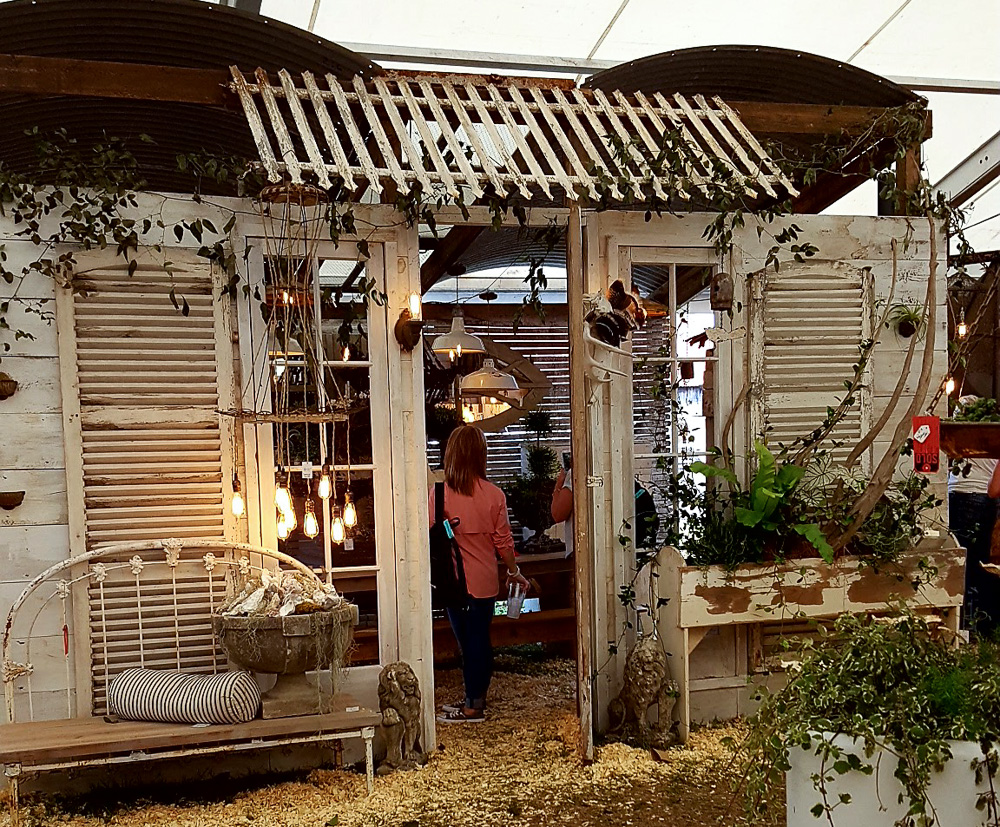 Want to see more? You can see more HERE and HERE.