Is there decor every home needs? I think the answer to that question is yes, but you be the judge.
For a sofa, we think you need several pillows sized properly. I use a daybed for our sofa at the farm. If you use a daybed as a sofa, you'll need a lot of pillows so when you sit on it, your feet will touch the floor. I have pillows 3 deep on mine, then I have the 3 decorative pillows in front. If you have a sofa, I think it's nice to have 5 pillows on it.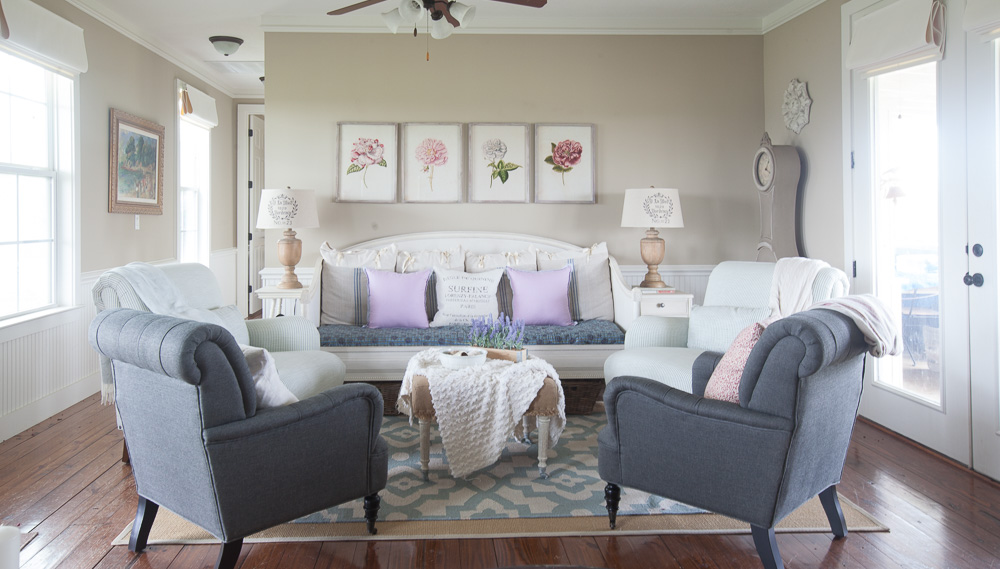 Continuing with our topic of decor every home needs, each room needs something black or something dark. My mom was a painter so she always said a painting needs lights and darks. I took her painting tip and applied it to my home. I think it applies just as much to an interior as it does to a painting. The black of the clock gives the room depth and weight.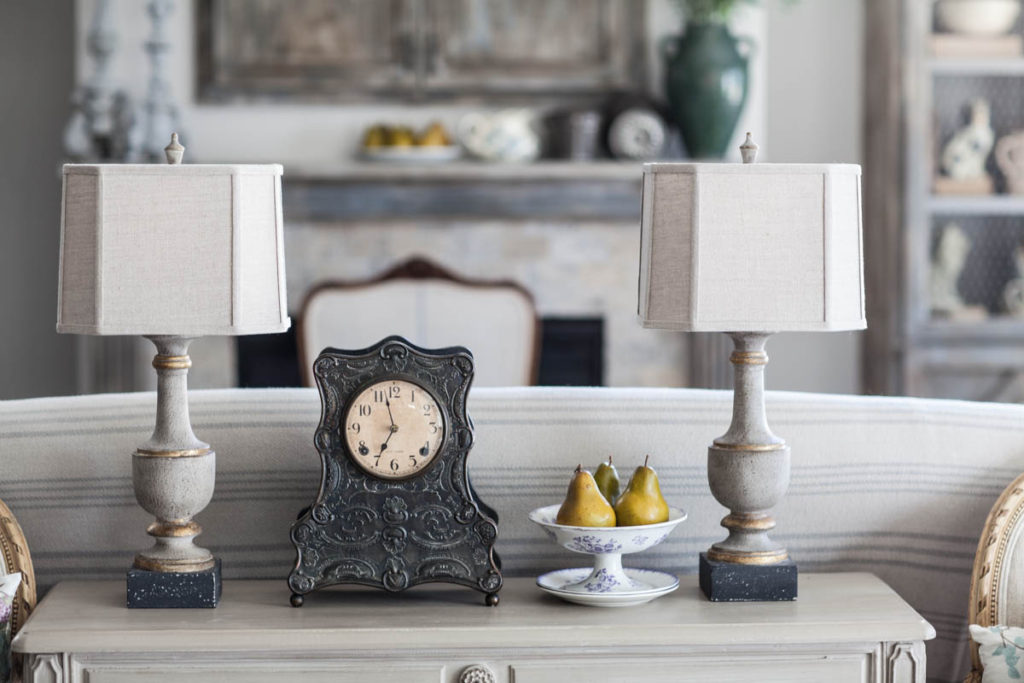 I like to see 3 sources of light or more for every room. Typically you have overhead lighting, but it's also nice to have several lamps in each room. Overhead lighting can feel harsh, so it's nice to have softer mood lighting from lamps.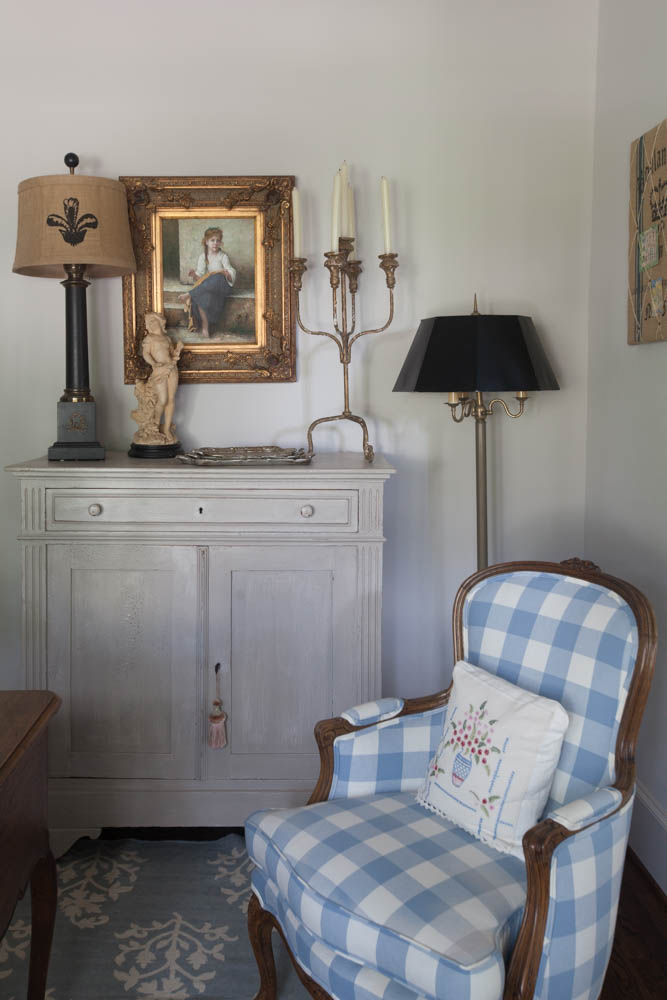 I often say that my style is a mix of rustic and refined. I feel like each room should have something rustic and something refined. The refined thing could be gold, or crystal or silver. It should be something elegant.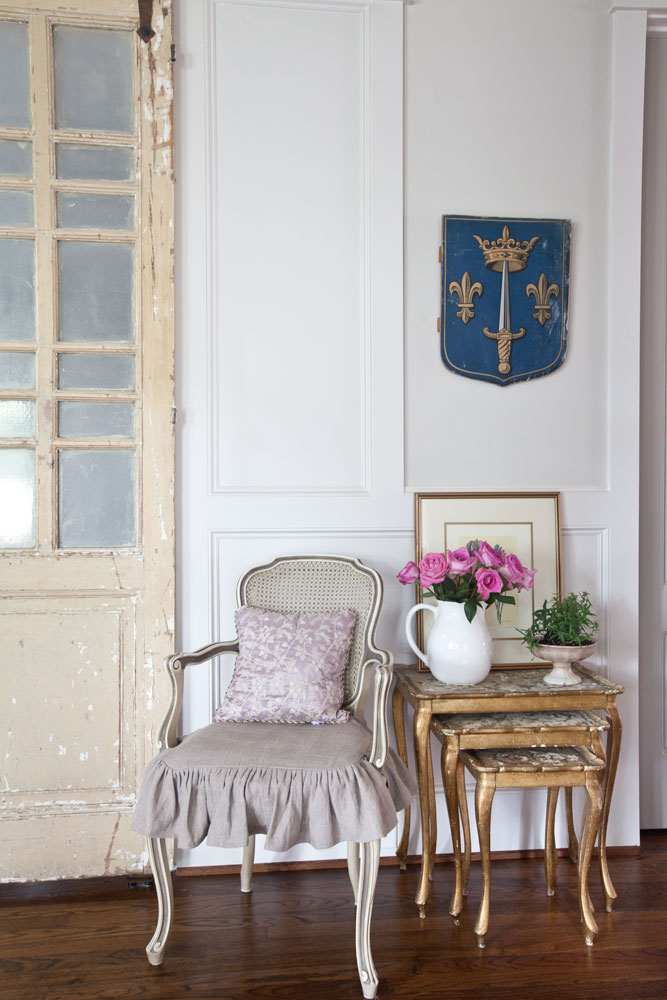 The rustic thing could be a wicker basket, a wood bread board or bowl. It could even be something literally rusty.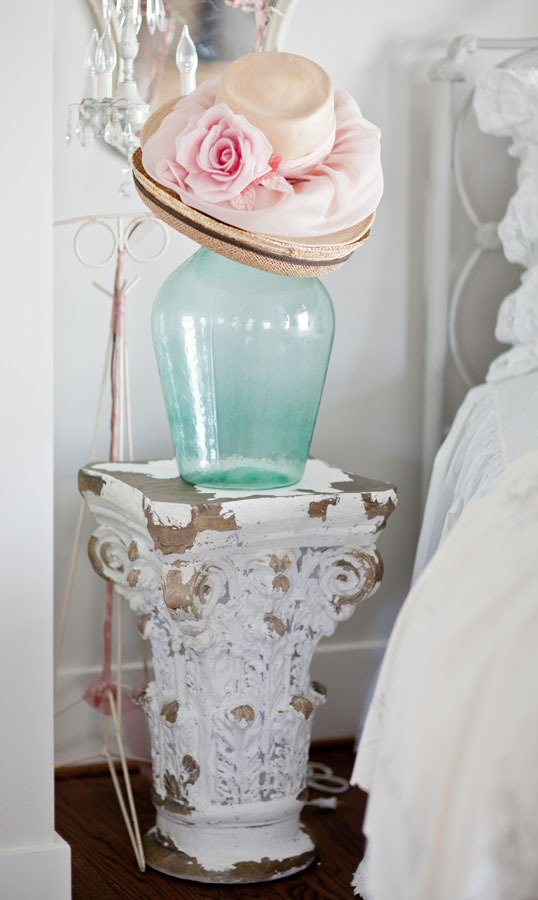 I like to see stained wood in every home and every room. I do love painted furniture, but most of my furniture is stained, not painted.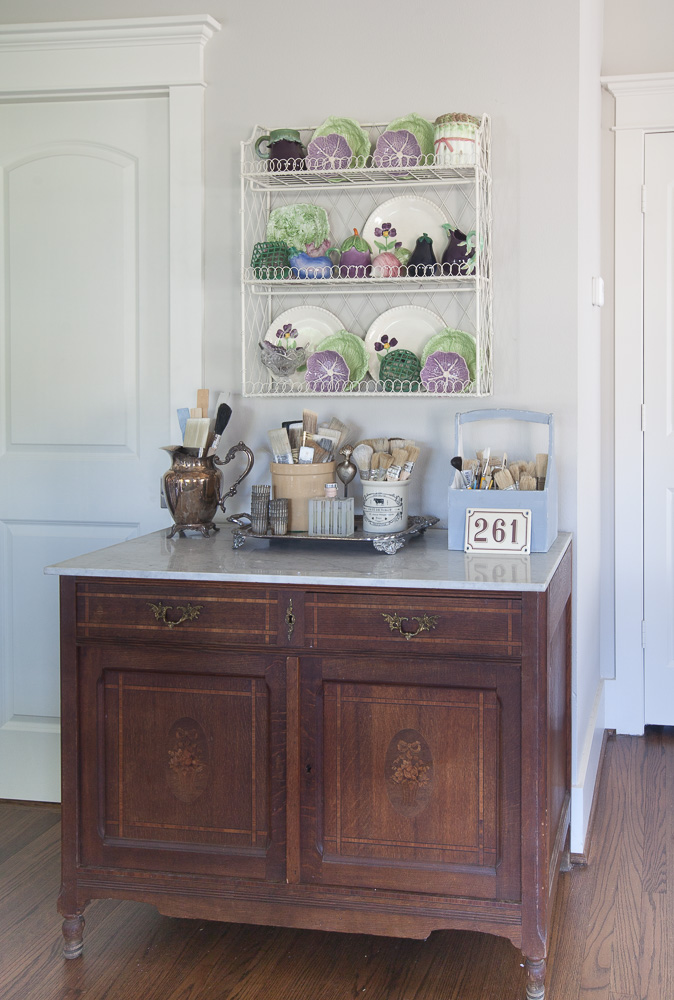 I think having a mirror is every room is really nice. It reflect light and makes the room feel more cheery.