I admit it. I love dishes. And I have a lot. And so from time to time, I like to sell some and give others away. But the strangest thing happened this week, when I announced to my family that some dishes would be leaving our home. I got push-back. Really? I know everyones thinks it's my fault my house is full of dishes, but apparently it isn't ALL my fault.
Our wedding china couldn't be sold because 'what does that say about our marriage?' Evie didn't want me to sell the Desert Rose dishes, because they are pink. And the Fiesta dishes are such lively colors so they couldn't be sold either. And don't get me started on the Christmas Spode. Those are important for the holidays.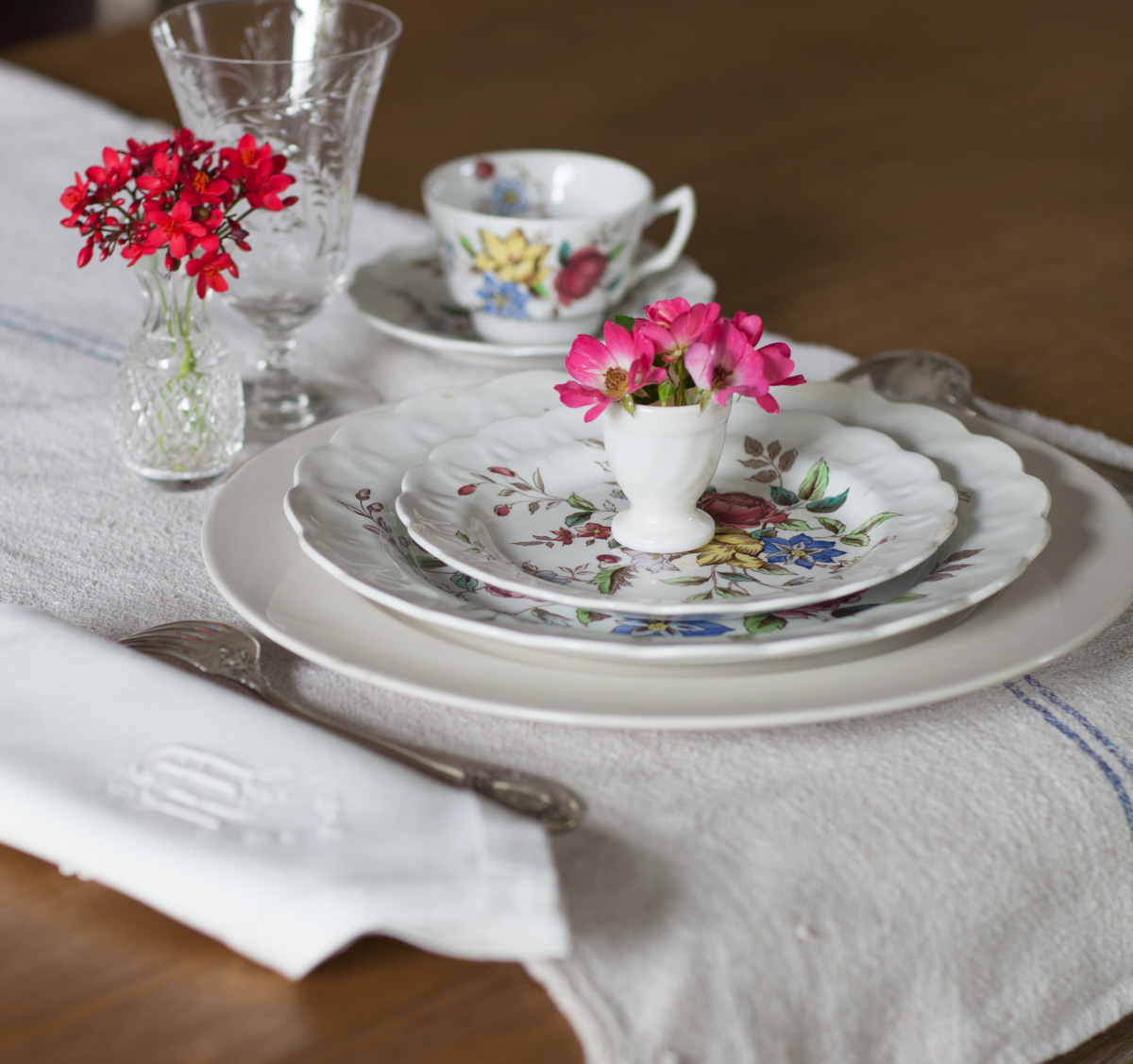 The plan was to sell all of those and maybe even my Limoges. I was ready to move on. So I came up with a creative compromise to make everyone happy. I asked how they would feel if we just kept a service of 4 for each pattern and that made everyone happy. That meant I could sell a service for 8 in the china, and a service for 9 in the Fiestaware. Evie loves the Desert Rose, so I'm keeping it all so when she has her own house, that will be hers. (If that ever happens.)
I consigned the dishes and gave away some glass snack sets. Remember those? They are the plates and cup sets. The plates have a spot for your punch cup. Why did I need 2 dozen of those? I don't have big parties any more.
So I wanted to share some ways you can mix and match dishes. I've decided (if I buy any more dishes) to only buy them in small quantities. Then I can mix and match them.
Below, share how I used Fiesta dishes as a base for some different looks. I first mixed the Desert Rose and the pink Fiesta dishes.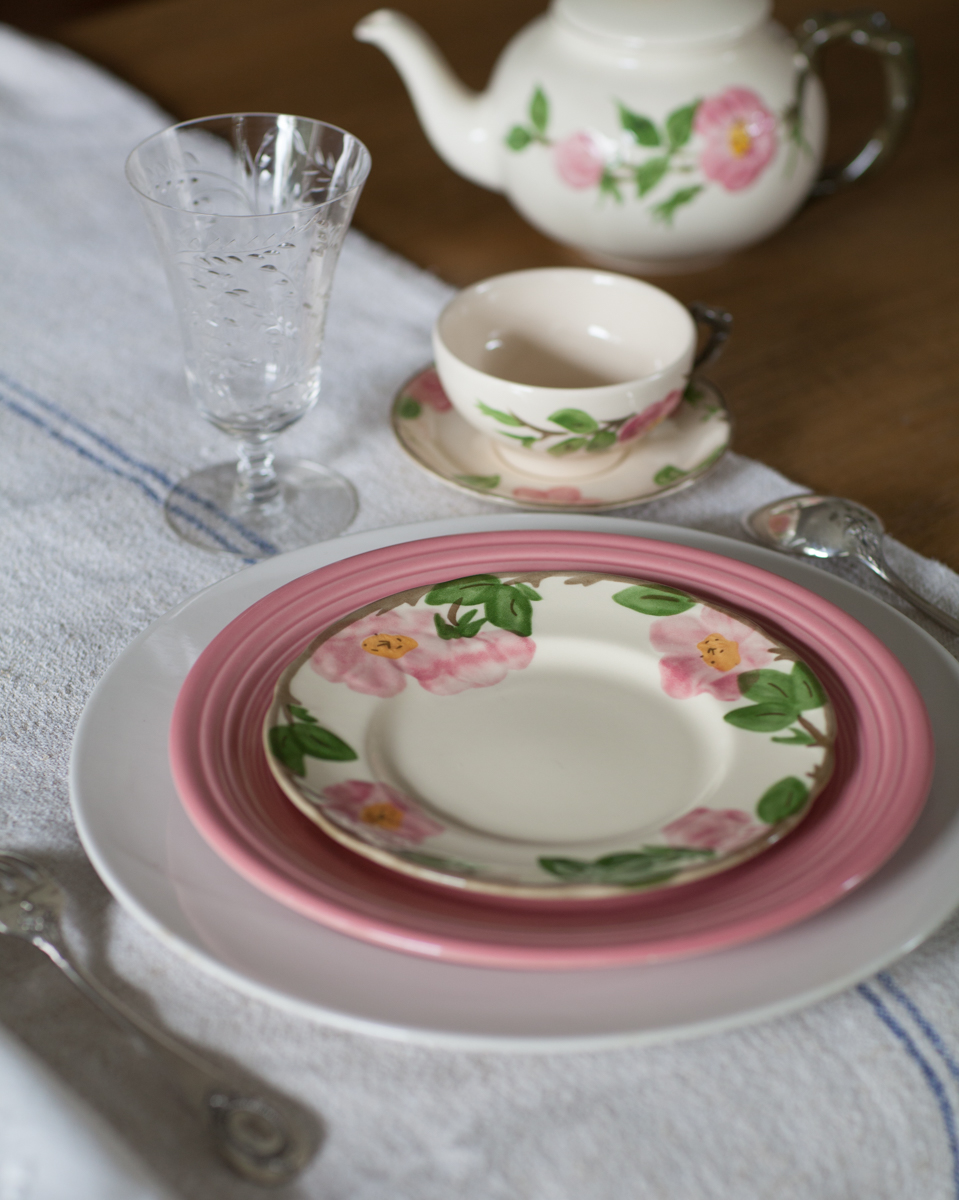 Next I used the pink Fiesta dishes and mixed in my Blue Ridge hand-painted American dishes. These are very charming. I only have four salad plates in this pattern, but that's all I need since I can use them with the Fiesta dishes.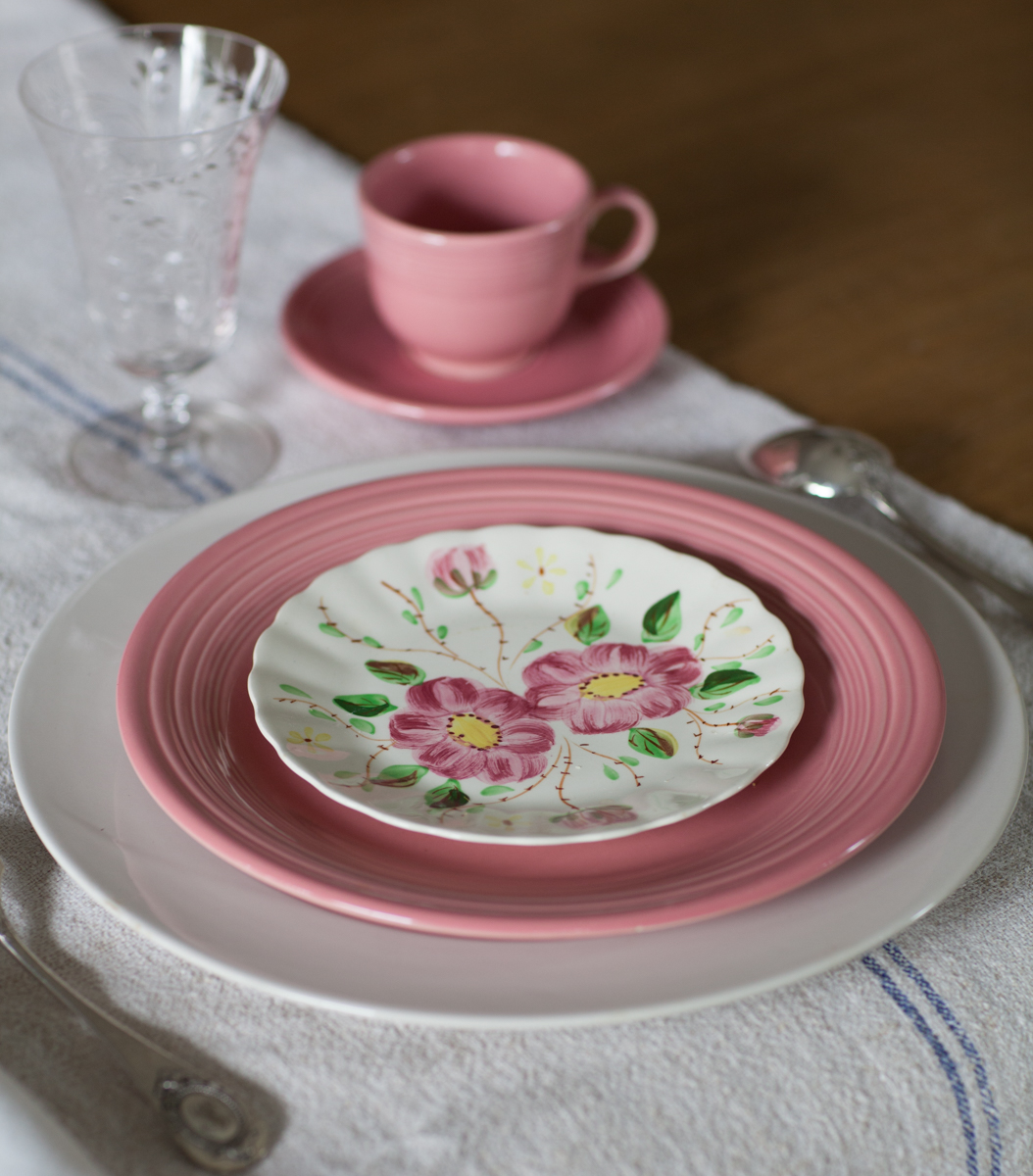 I also have just a few chintz salad dishes in the Welbeck pattern. They also work very well with the pink Fiesta dishes. They would go with the other colors, but I consigned the blue, green, and yellow ones at the store already.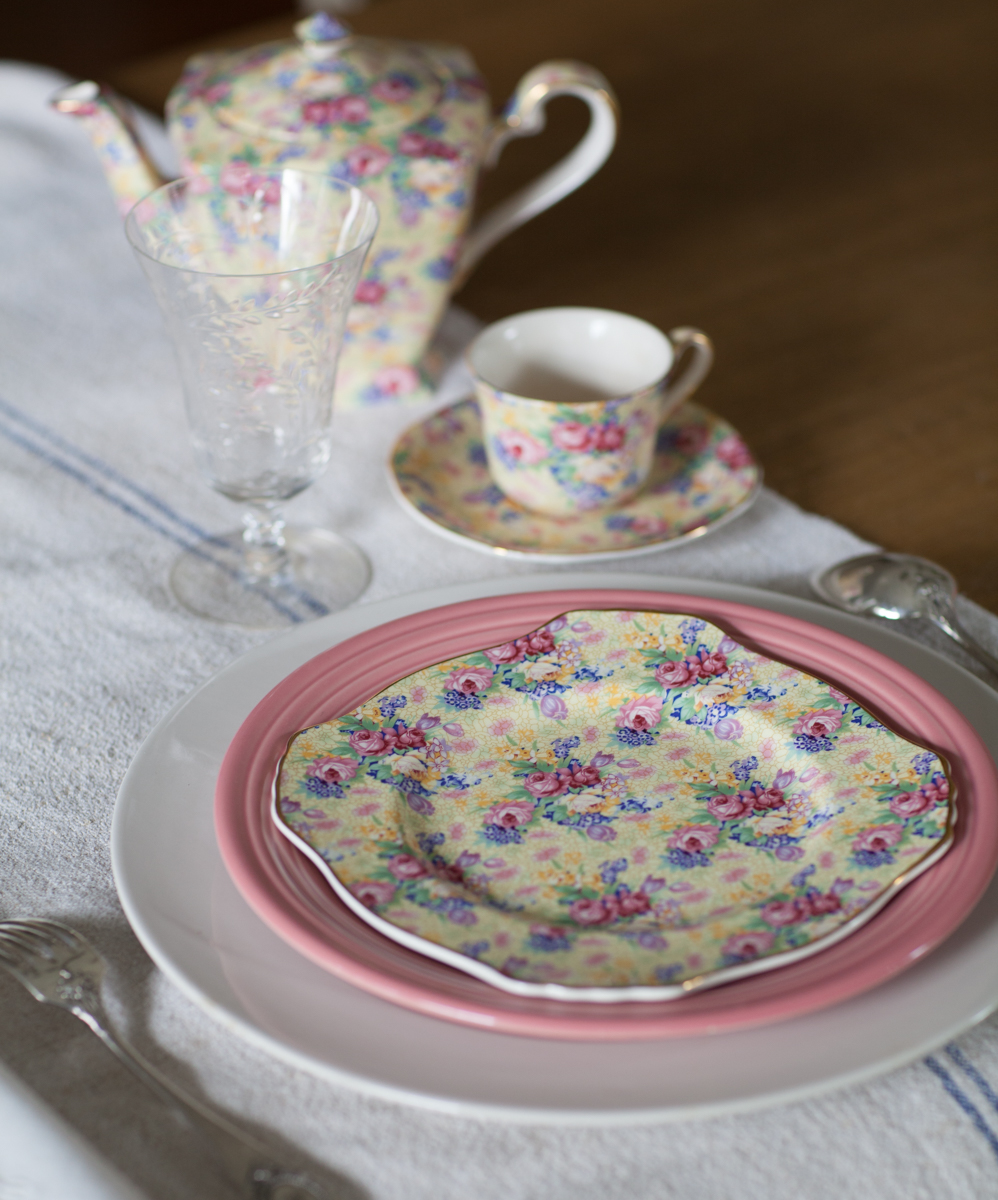 Next I've used some colorful Spode dishes with the pink dishes.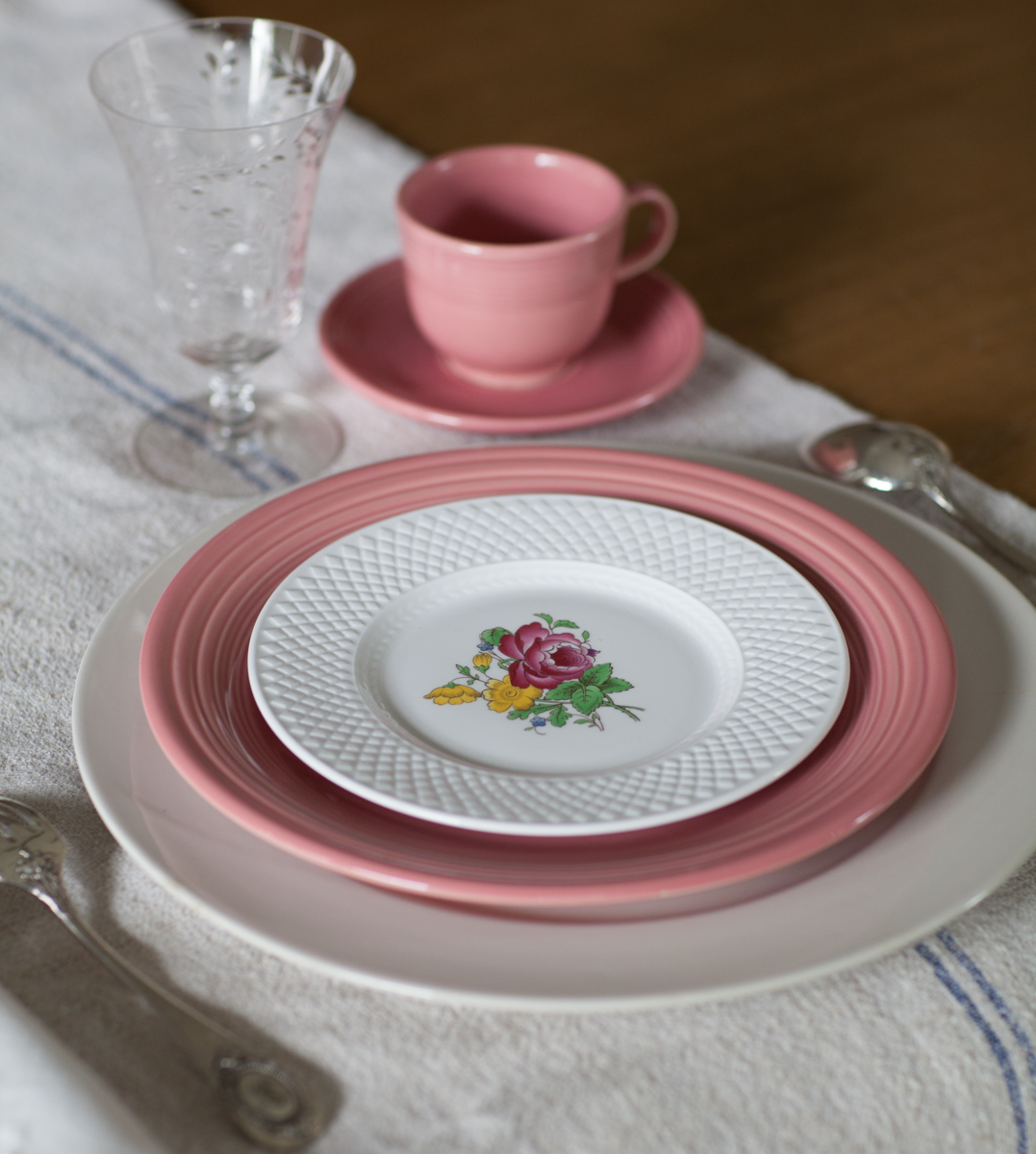 Here's another Spode pattern in pink and brown, one of my favorites!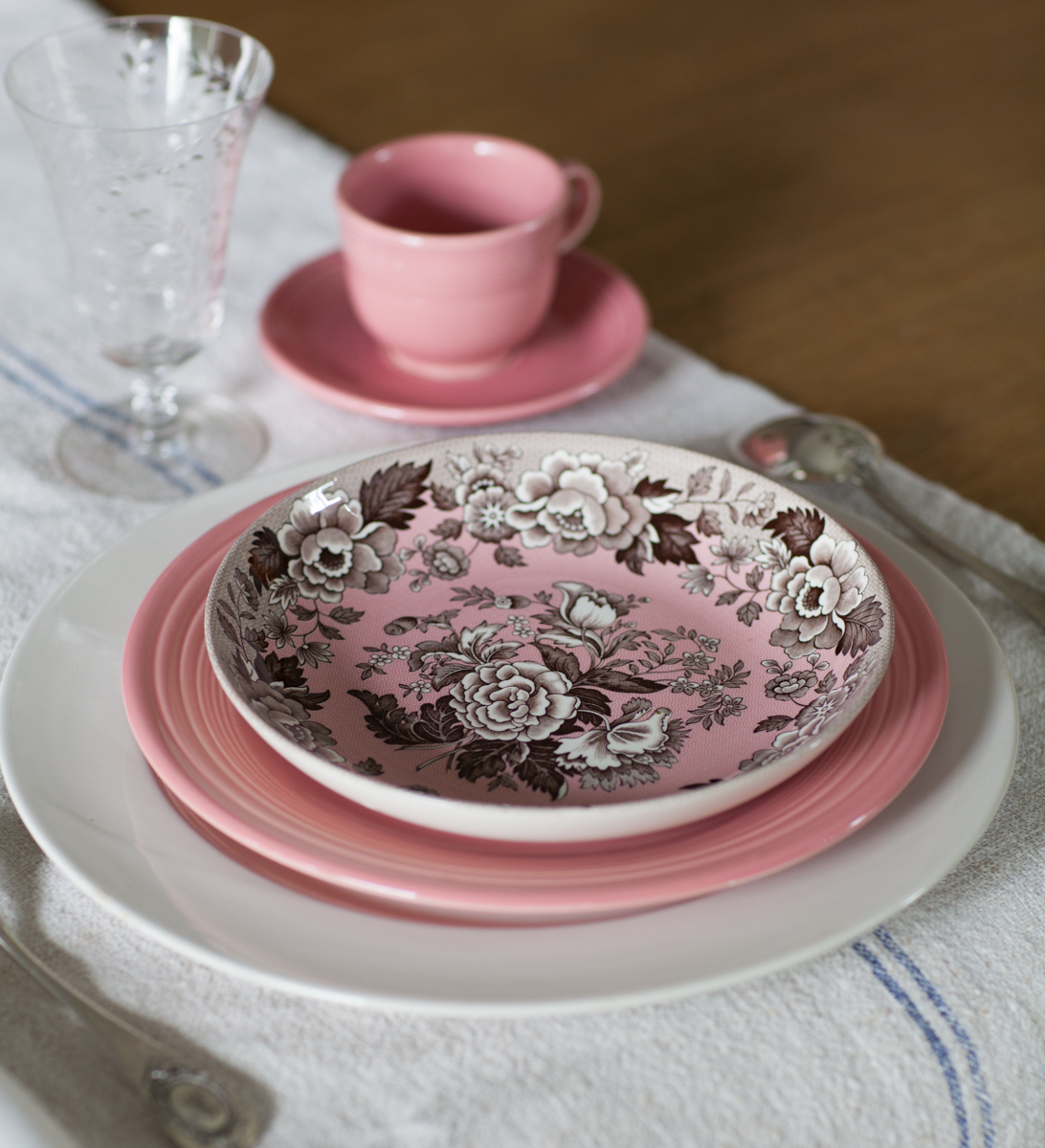 I also kept the lavender Fiesta dishes, so here I used the lavender plate with yet another odd Spode plate.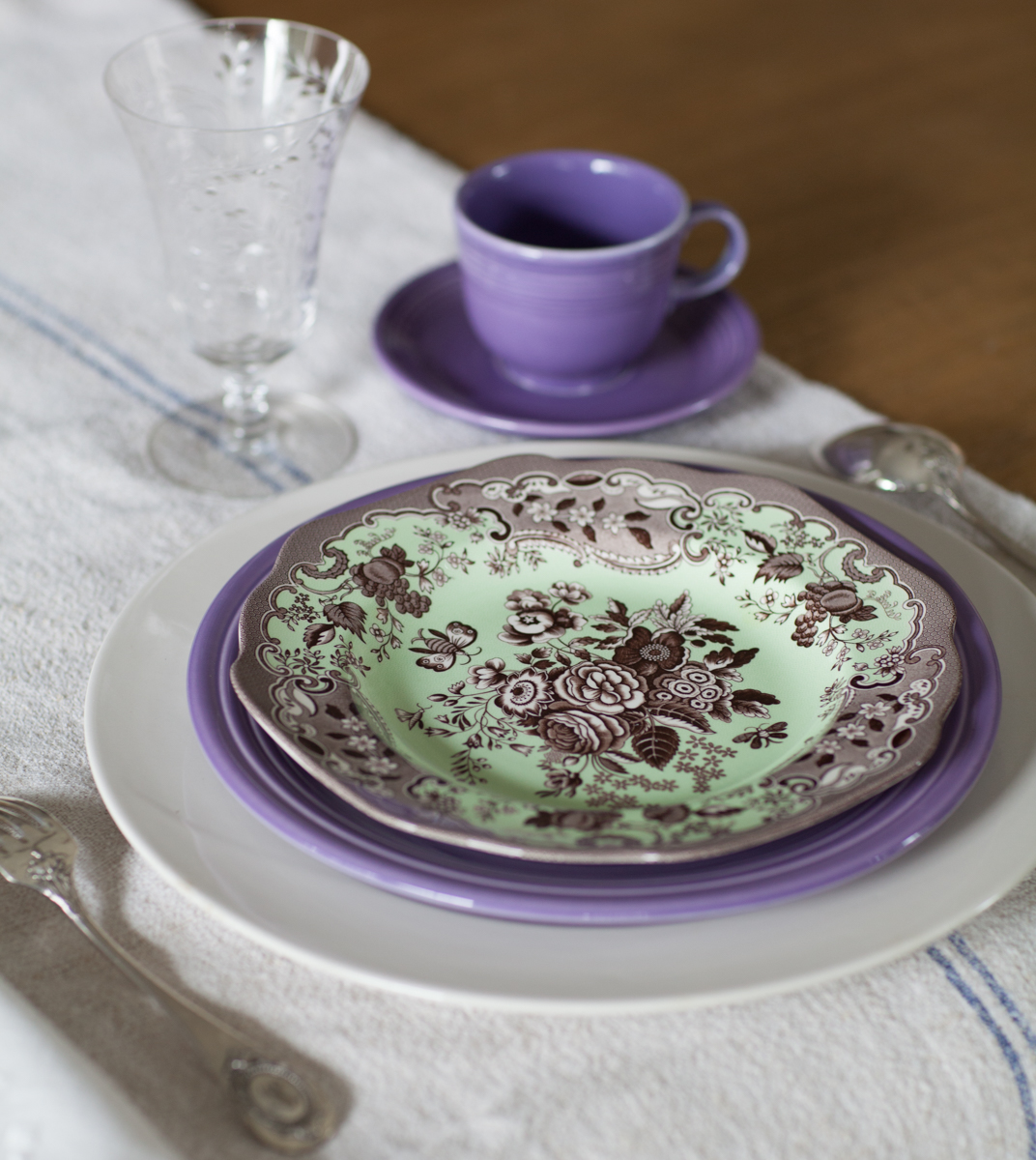 I hope that gives you some options if you are wanting to clear out some space in your cupboard. You can just keep small amounts of dishes in each pattern, then mix and match if you have a large gathering.  And if you get bored easily like I do, then you can have a new look every day.