"Perhaps he knew, as I did not, that the earth was made round so that we would not see too far down the road." Karen Blixen
This is a multi-part story.
As a quick recap, my first child, Elise, had been born with Down Syndrome. This is about her birth, open-heart surgery and about that hard first year.
If you are just now joining me, you might want to start at the beginning.
Part I click HERE.
Open-heart surgery I click HERE 
Open-heart surgery  II click HERE.
Part II click HERE.
Now you are caught up.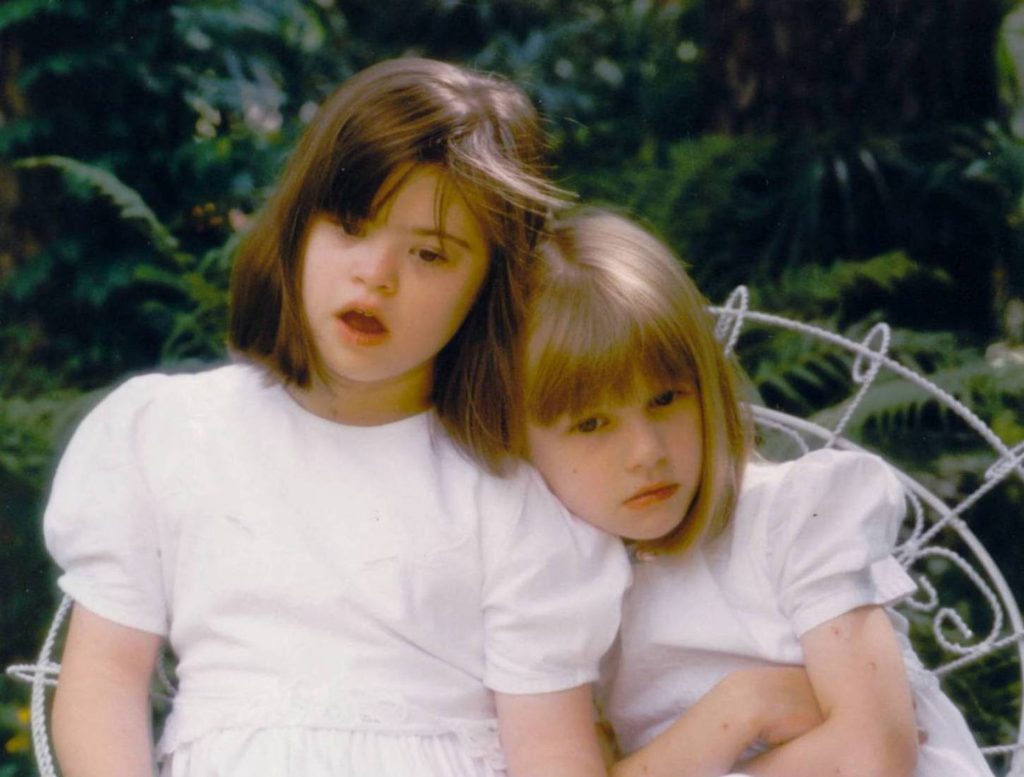 When we first found out about the news, friends came by and loved on us and sent many condolences. I was numb. I wasn't able to absorb that love until I began to heal, many months later. It's like they had made a deposit I wasn't able to withdraw until the check cleared. It had about a nine month delay as odd as it sounds. Some didn't say the right thing, but it was okay. I knew they were there for me. The sad thing as I think back is how rarely someone congratulated me on my beautiful new baby. But still I am grateful for the outpouring of love that was critical as I began to emerge from my fog.
I needed that support from friends, but I also needed to hear from other survivors. I wanted to hear that it would be okay, that Elise could have a happy life. I met many parents. Some had children with a disability, while others had lost their children. These were the most heart-breaking conversations, where tears spilled freely. How could I complain to them? We still had Elise, I could still hold her, something those moms had been robbed of. I began to understand that I was not alone.
One day I was putting away those first cards that had come in when she was first born. I found a note that asked me to get in contact with another mom. She too had a child with Down Syndrome. Gracie was a beautiful girl, with Down Syndrome who developed leukemia.  During the treatment, she had no oxygen for some time, and as a result she endured some brain damage. That damage left her with CP like symptoms.
In talking with her mother, I discovered that she (the mom) was a happy person, joy-filled person. They had not given up, but were doing everything they could to help Gracie. They created a foundation to help others. They lived in the country in a charming home. I'm not sure I put everything together at the time, but that was a turning point for me.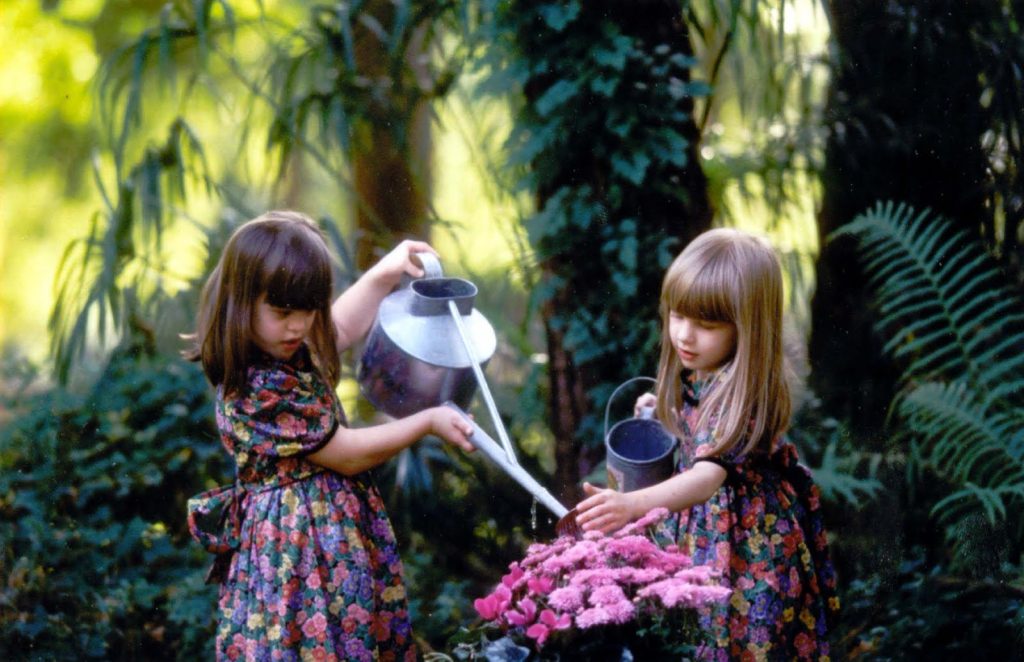 When we found out about the Down Syndrome, it felt like the life I had dreamed of was shattered in more ways that one. I love interior design, but began to see it as a trivial matter no longer worthy of my time. I had to focus on doing everything I could to help my daughter live a happy life. I wasn't taking care of myself, or my home, and had abandoned my dreams. My only thought each day was for my daughter. This appeared to be the right thing. I thought I was doing what I was supposed to be doing, focusing ONLY on my daughter's care. When I turned my back on my love of creating beautiful spaces, I removed a core part of who I was, who I am. Telling myself I could no longer create beautiful spaces was like telling Taylor Swift she could no longer have music in her life. Okay I'm no Taylor Swift, but the point remains, interior design is something I was born to do, and telling myself I could no longer decorate was creating a second significant loss for me.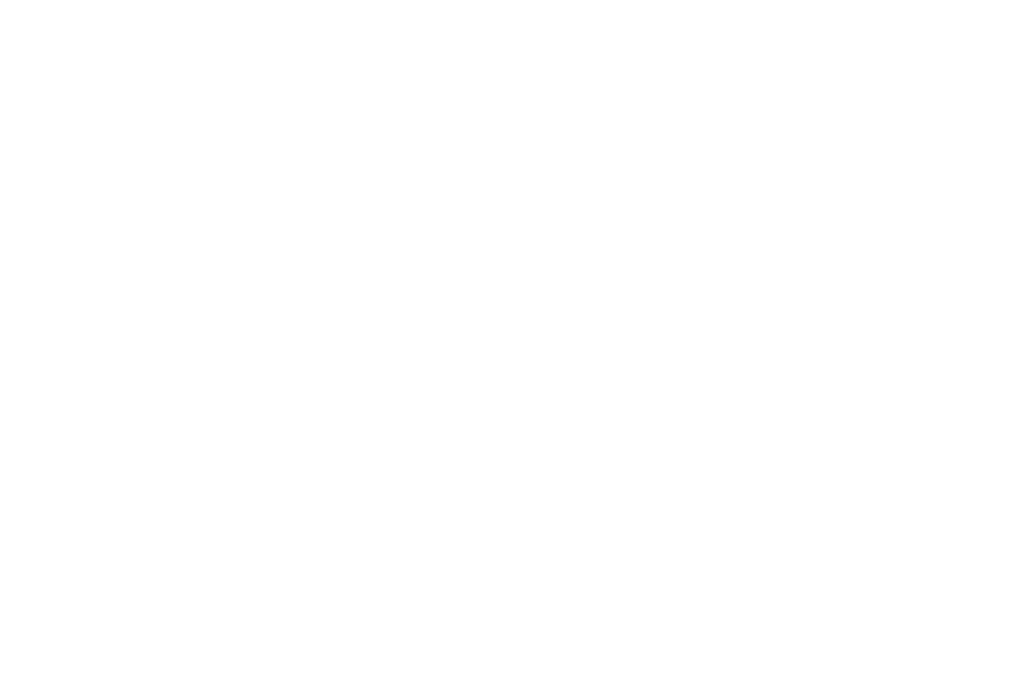 Seeing Erin's beautiful home, made me realize the two could coexist. I could do everything I needed to do for my daughter and still create beautiful spaces. It sounds weird to say it now, but that is how I felt at the time. I felt like any efforts spent on decorating were selfish. But I needed that creativity in life to help the healing along. At some point I understood that denying my passion was not good for me or her. I needed to take care of myself. I needed an outlet so I could be a better mother to her.
The healing had begun. Elise was a beautiful baby and people began to notice how pretty she was. She was happy and got loads of love from us and the grandparents. Things began to feel a bit lighter.
I didn't really ask God 'why my child' but that I wanted something good to come from our suffering. . I wanted God not to explain why, but to redeem the situation. I began to trust that He would use the pain for His good purposes.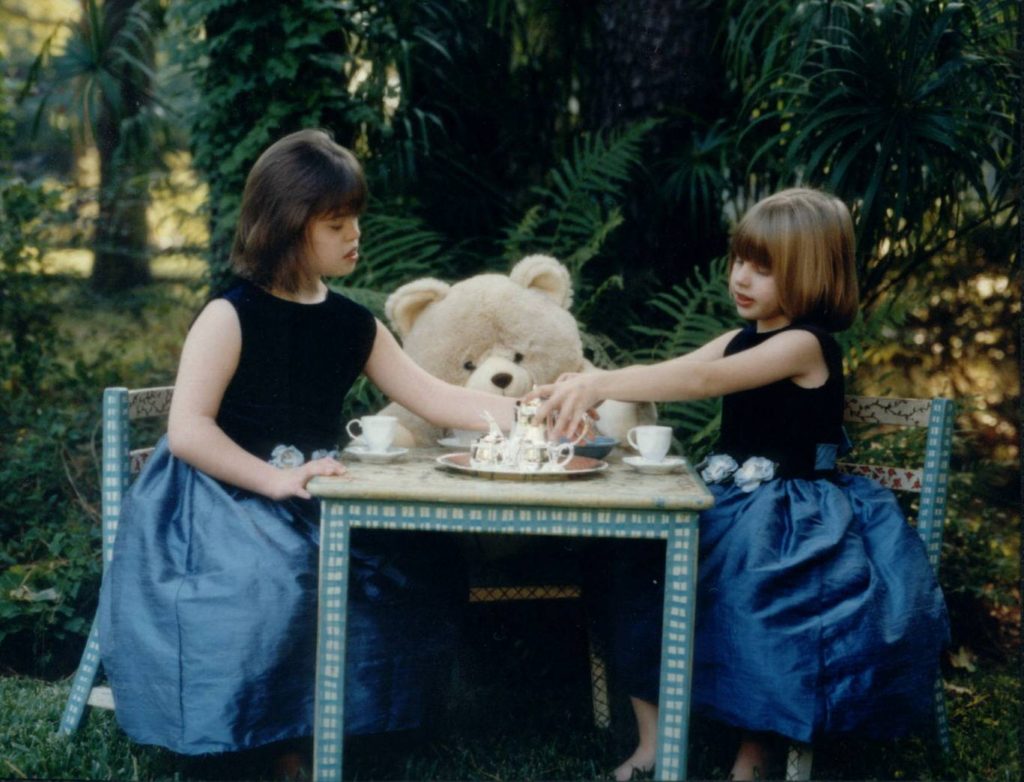 I became a new parent contact for the Down Syndrome Association of Houston. I took the calls of new moms who had just found out that their babies had Down Syndrome. I congratulated them on their beautiful babies. (Often no one does.) I waited to see where they were, then came along beside them. If they laughed, I laughed with them. If they cried, I cried with them. And I told them how lovely their children were. (I still ADORE holding babies that have Down Syndrome and think they are ALL BEAUTIFUL.) And  I told them, it was going to be okay, and I prayed that it would. I told them to love their babies and treat them like a 'normal' baby. I told them all the things I wanted to hear when my daughter was born. We discussed how they found out, and what their doctors said. The Down Syndrome Association of Houston even had at the time an initiative to train doctors on how to give the news in the best way possible. My doctor telling me there was something 'abnormal' about my baby is NOT how it should be done.
It didn't happen overnight, but little by little, the heaviness eroded. I felt lighter, happier. God showed his love to me, in a small ways that only I would notice. I remember wanting some dessert stems that I could not find any where. We didn't actually entertain at the time so why did I need these formal footed bowls? The answer is that I didn't need them. It was just something I decided I would use and I wanted them. It was a little luxury I decided to allow myself. Ebay had not been founded yet, so they were difficult to find, and I didn't have time to shop any way. I looked in a few stores, and didn't find them. I gave up. I didn't have time to scourer the city for them, especially for something so unimportant. Then when going for a walk on a brisk Fall Saturday morning a few weeks after I had given up, we stumbled upon a yard sale. You guessed it. They had my little footed stems for a dollar apiece. Was it an answer to prayer? Well not exactly. I didn't pray for such small things. Still there they were.  It felt like a heavenly hug, like God was saying, I'm here, and I still love you.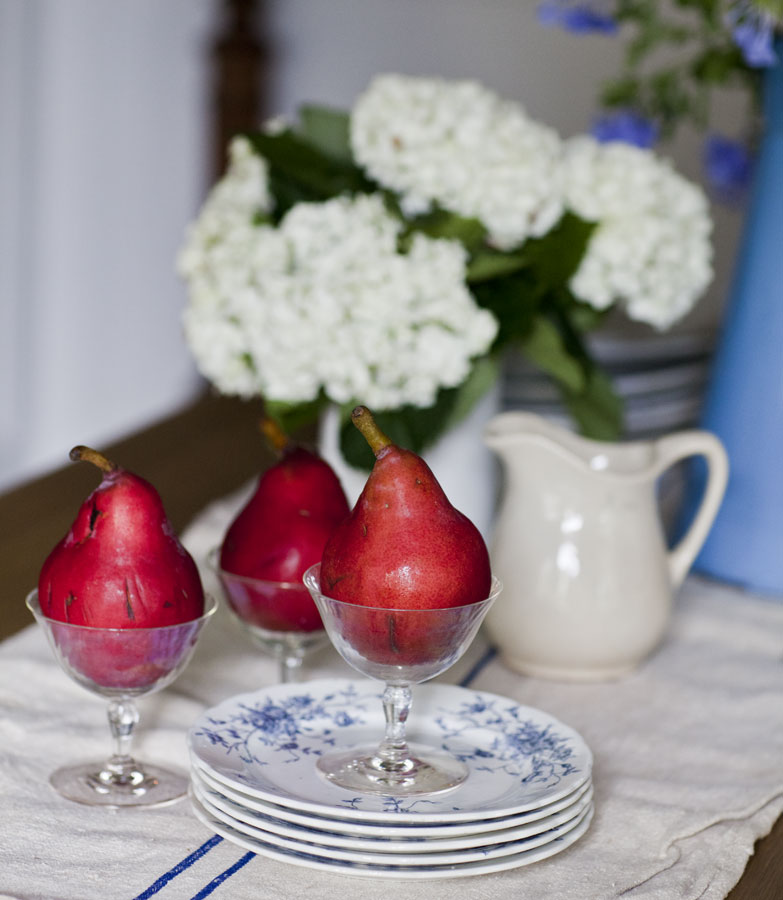 I began to meet many parents of children with special needs. My daughter began an early intervention program. Slowly the fog began to lift. I began to heal. I found a new purpose, not only loving my daughter, but being her advocate, and helping other parents of kids with special needs.
I began to see how these kids were treated and it was heart-breaking.  I became very active at my daughter's school. Before I avoided people who were hurting, because it was awkward and uncomfortable. Now I embraced them. I talked to people who were staring. I answered questions even if they were rude. I no longer felt like an outcast. I saw that my attitude toward my daughter set the tone for others. When I treated her like she was 'normal' others around her took my lead. When I showed that I was proud of her, others felt more comfortable around her. When I invited questions and talked about the Down Syndrome, the elephant in the room disappeared. She was accepted and we could all move on.
Slowly I began to feel strong again, only now my strength was different. I became compassionate, a champion for those on the fringes, someone who knew grief. The strange thing is it doesn't matter why someone is grieving, I began to feel a connection with them on that shared experience alone. I understood that it is a road you must walk alone. I think the thing I understand now is that for someone who is grieving the best thing you can do is come along beside them and hug them physically, verbally and emotionally. They don't need advice, or flowery words, they just need you.
Thank you for listening to my story. You are the reason I share these deeply personal stories. I have heard from so many parents and individuals that have endured so much. I can't express what your support means to me. I hope this encourages someone who is hurting, that there is hope. And if you know of someone who is broken, I hope you reach out to them. Hugs to you!!