Creative uses for drop cloth
We love, love, love drop cloth. It is super inexpensive and perfect for so many projects. I use mostly linen for my sewing projects, but sometimes it makes sense to use drop cloth. It is super inexpensive, and it's very sturdy. The nubby texture also makes it desirable. It comes in many different sizes and weights.
For this daybed at our tree house I thought that drop cloth was best. I knew it was going to get some 'hard wear' so I wanted something that wasn't delicate and could hold up to some heavy laundering and abuse. I did not leave the cover out here all the time, only when we were using the bed. We've had friends camp out over night, and usually someone sleeps on this bed.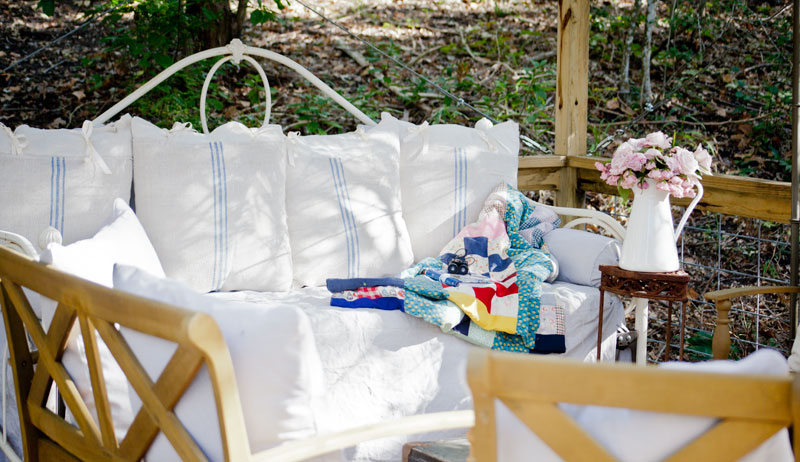 Check out the daybed cover and pillows I made for our tree house CLICK HERE. I've taken a nap on that bed, and it is very relaxing to hear the water in the creek below and the birds overhead.
The interesting thing is that drop cloth looks a lot like homespun linen sheets from a distance. I had a homespun linen sheet on this indoor daybed, but at some point changed it out for drop cloth. No one noticed.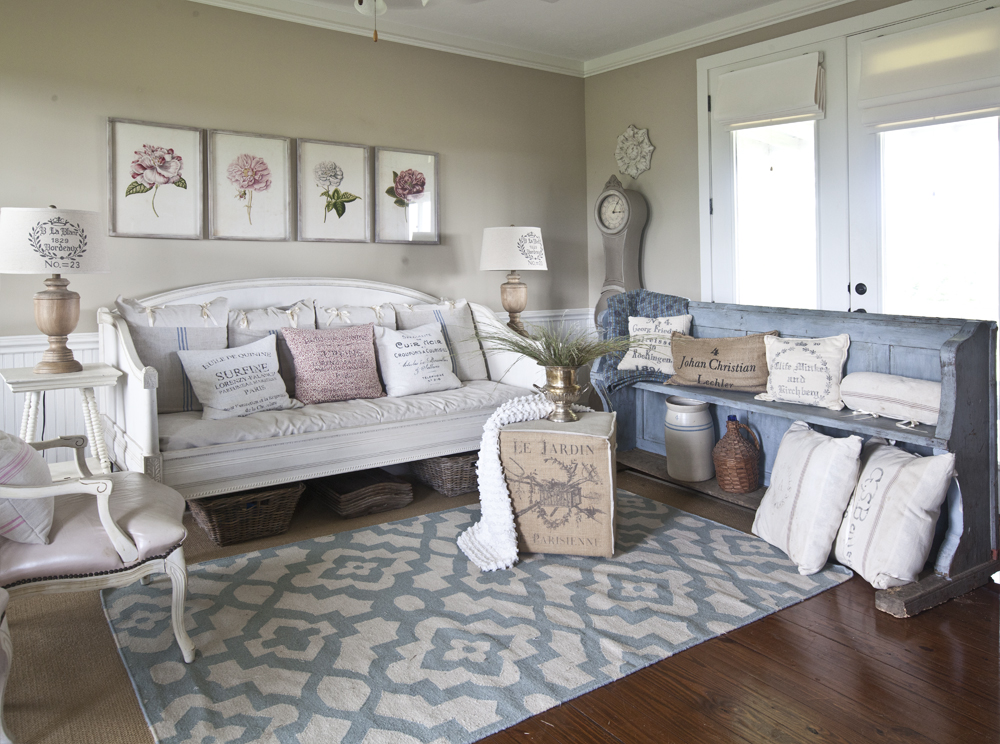 We love it so much we did a podcast on the topic.
EPISODE 86 USING DROP CLOTH CREATIVELY 
Want it to be lighter in color? Why not bleach it? Yvonne teaches us how to bleach drop clothes to a lovely shade that is soft to the touch – click CLICK HERE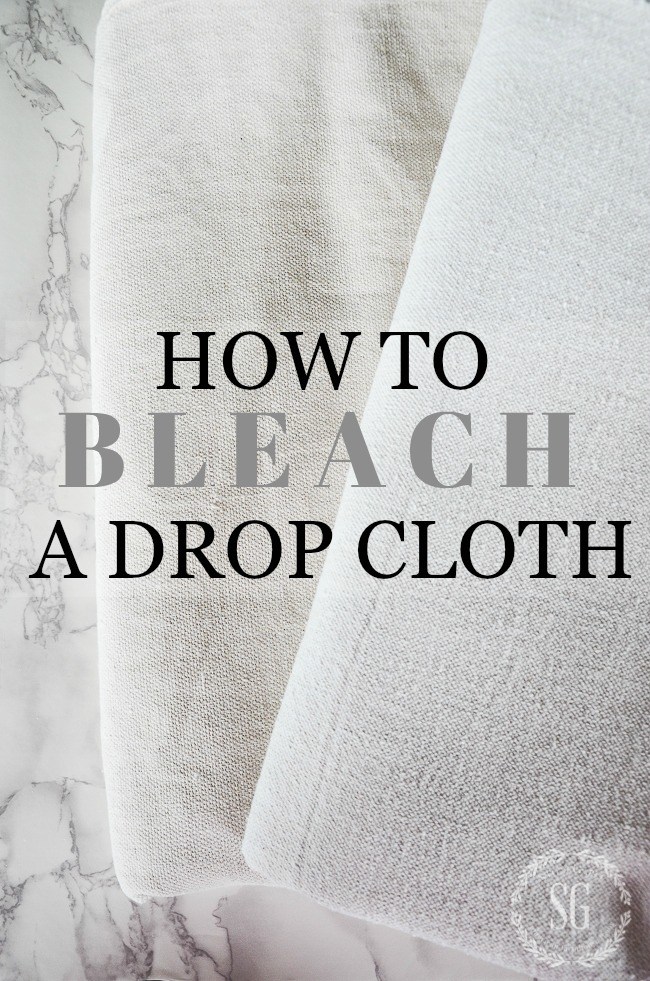 Pop over to Kelly's porch to see the privacy drapes she made using drop cloths – CLICK HERE. I tried this approach for my back porch, but it was way too windy. But the curtains on Kelly's porch are gorgeous.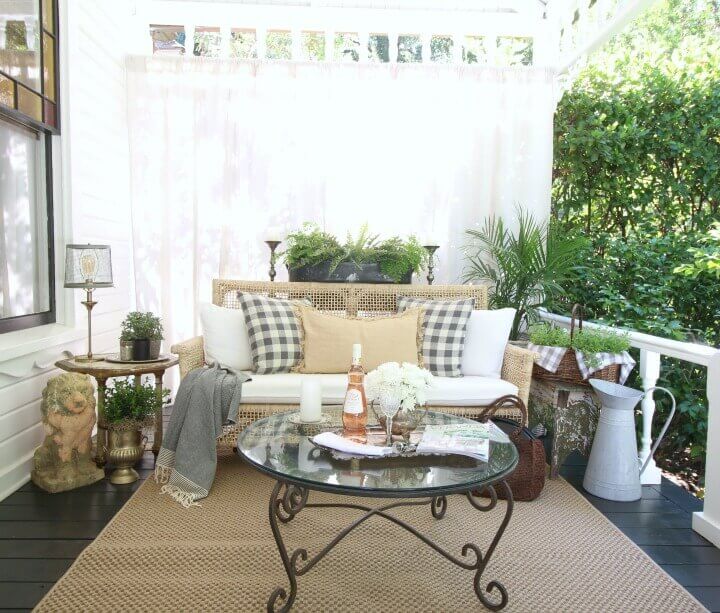 I recovered a bench in drop cloth. It sold when I had my booth at Round Top – CLICK HERE This was a pretty easy project.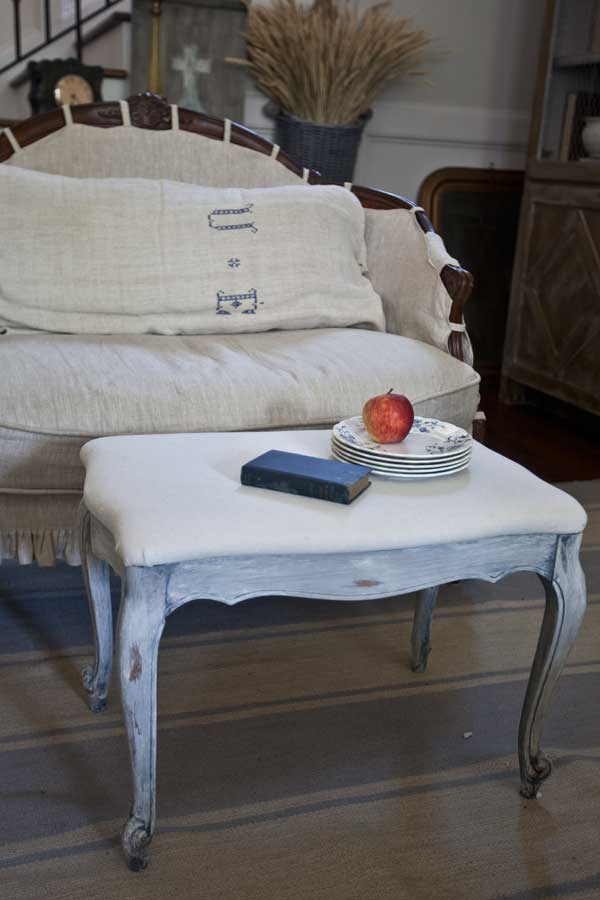 Our friend Christy created this darling covered stool with rosettes using a drop cloth – CLICK HERE Clever girl!!!
I've even used it for tablecloths. CLICK HERE for more.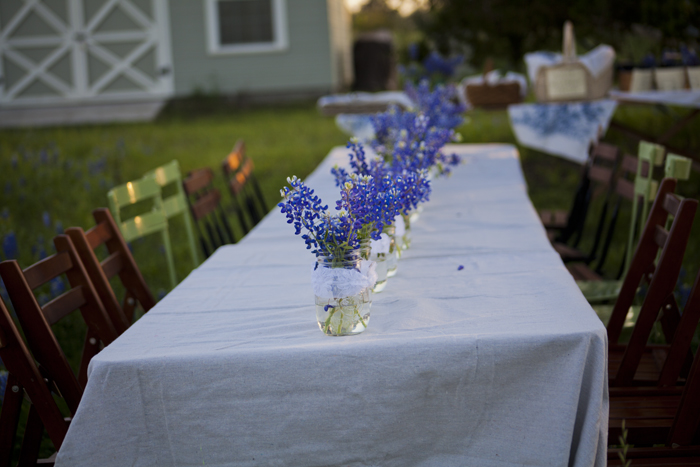 How do you use drop cloth? I would love to know.