So many people are celebrating special occasions at home these days because of the pandemic. If you plan a celebration at home for Valentine's Day or just want to make your home feel festive, here are a few tips. Just because you are at home, doesn't mean you have to give up on celebrating.
Flowers in Vintage Dishes
I love to use my vintage dishes as vases for a very special look. If the piece is cracked, no worry, you can always add a short glass jar in the item to hold the water and the flowers. That also helps to keep the flowers from falling over. The tureen below is antique French transferware.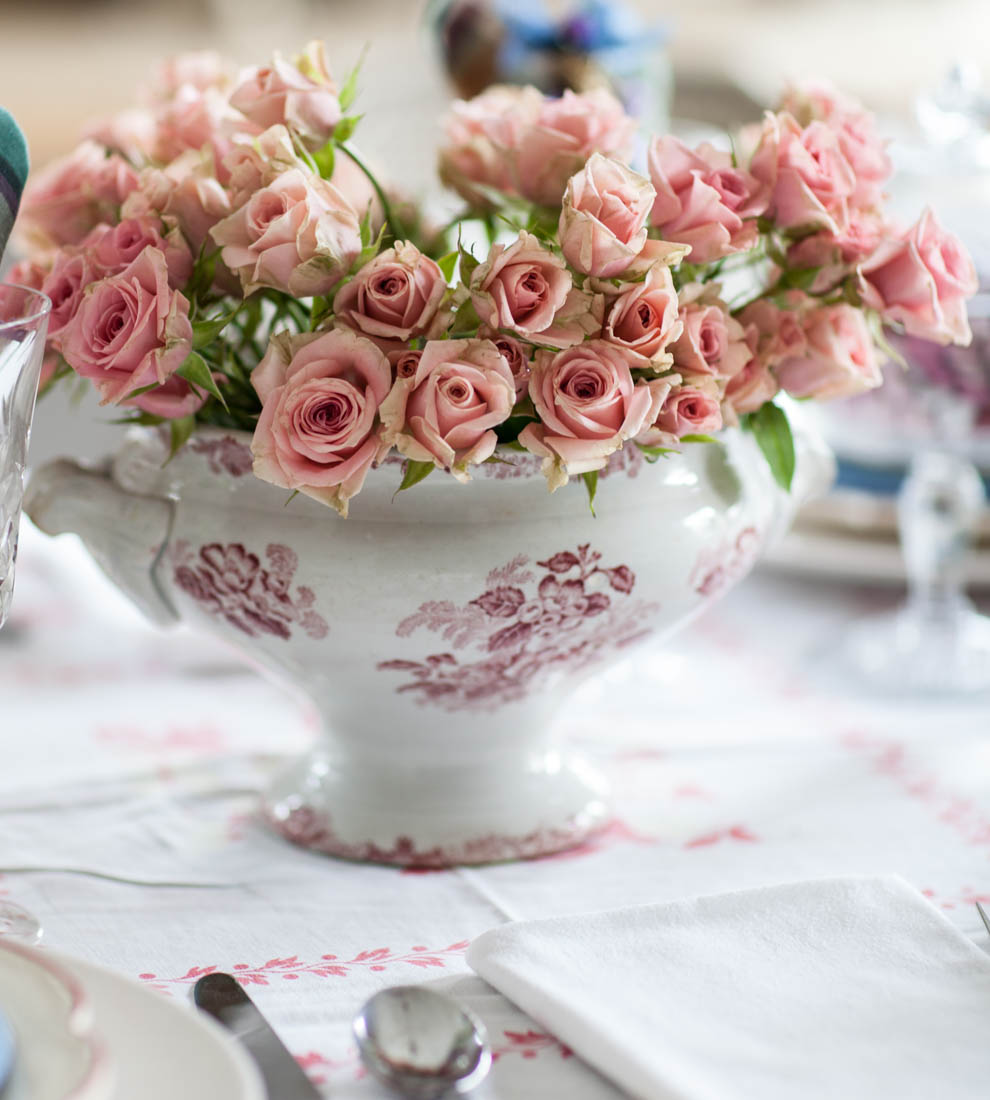 No vintage dishes, no problem! Flowers in any kind of container work. When the days are gray and dreary, my flowers really make me so happy.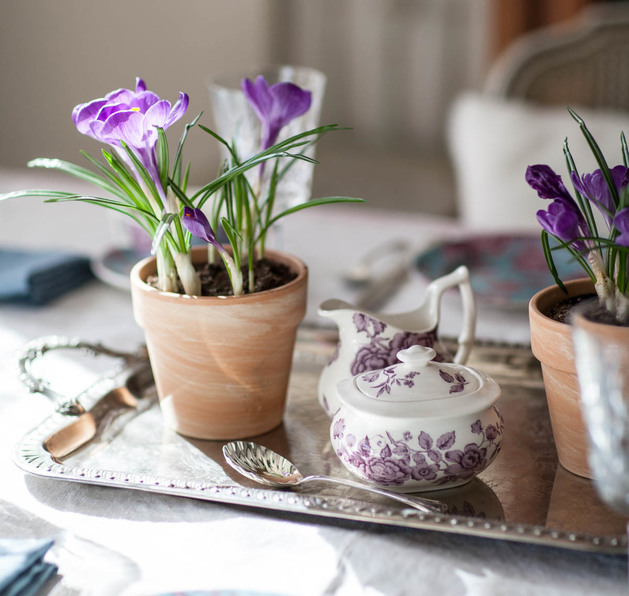 Add Hearts
You probably have something heart shaped in your house already. You can display it, or make a dash to the store to find something heart shaped to add to the room. I made these heart shaped ornaments years ago, but they still come in handy for Valentine's Day.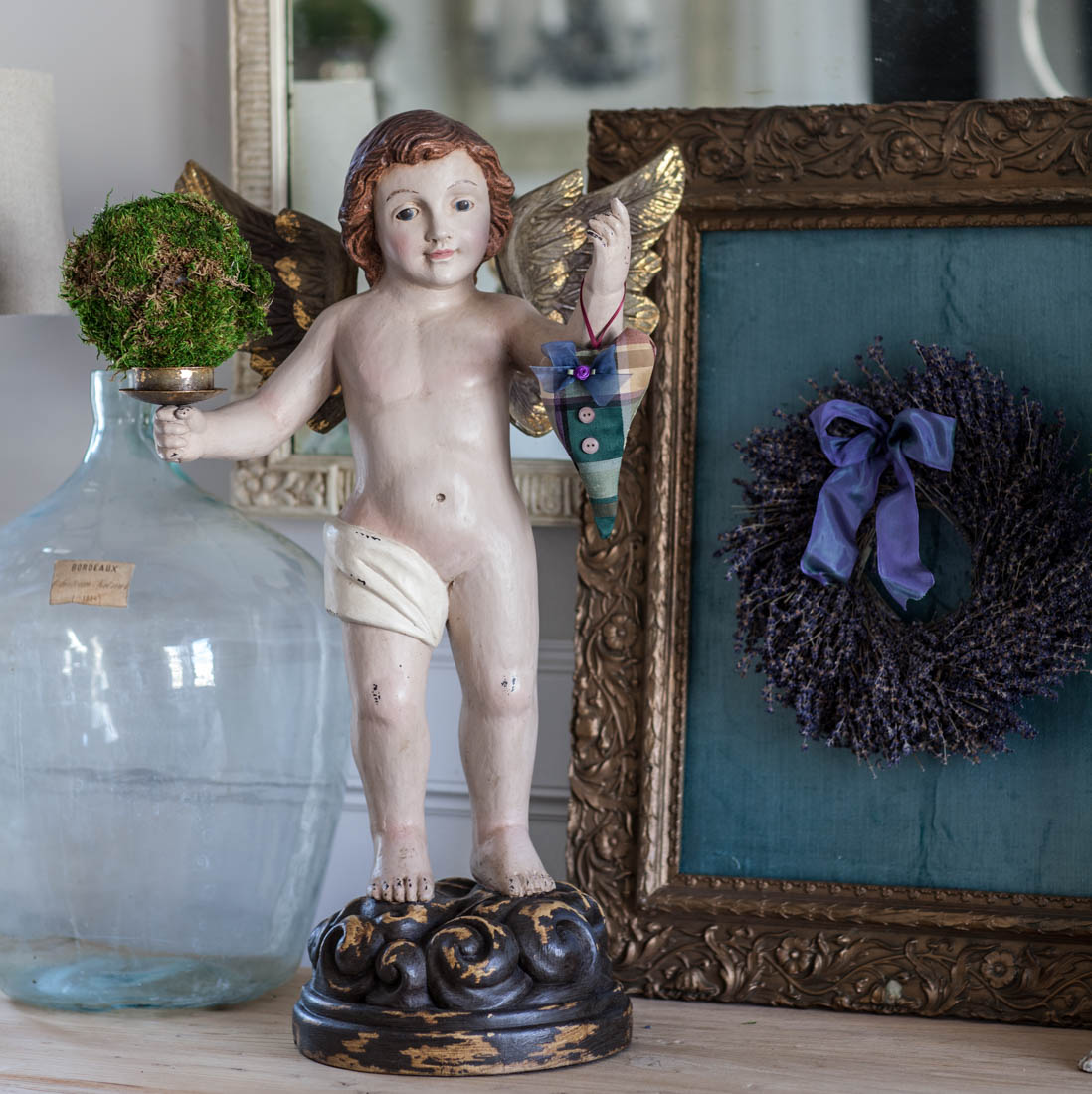 Heart shaped pillows are so fun to use too. They make the space feel inviting and cozy. I like to use them all year round to be honest.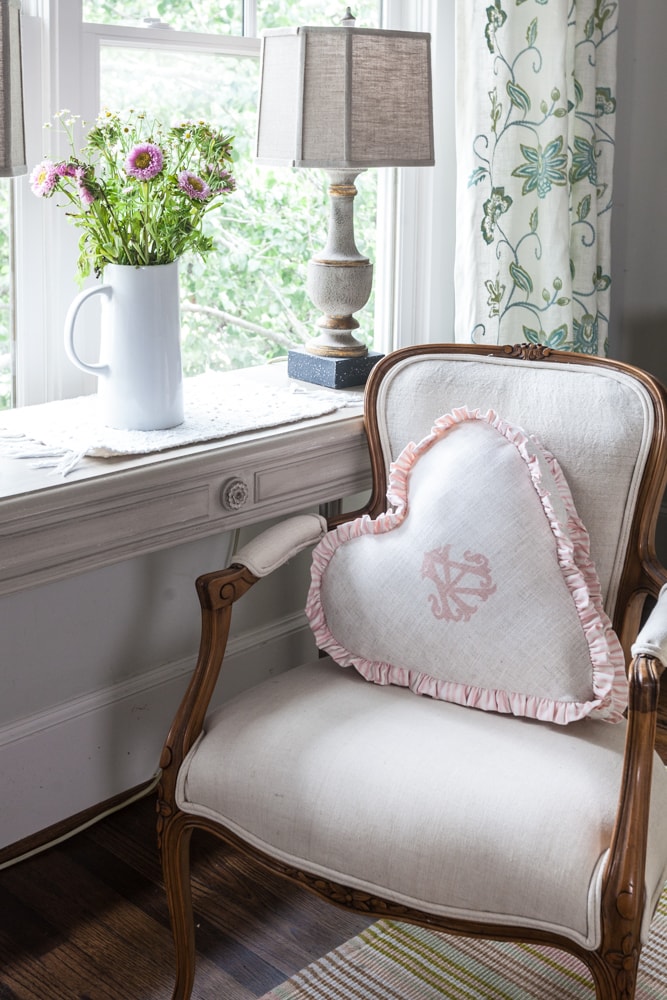 Set a Special Table
Even if you are serving hamburgers and fries, I love to dress up my table for Valentine's Day. It just makes everyone feel special. I know my girls love the special dishes and the pretty tablecloth and napkins. I love using my hand-painted green and white plaid ribbon plates since they are heart-shaped. I mix them in with purple plates, but pink would do nicely as well.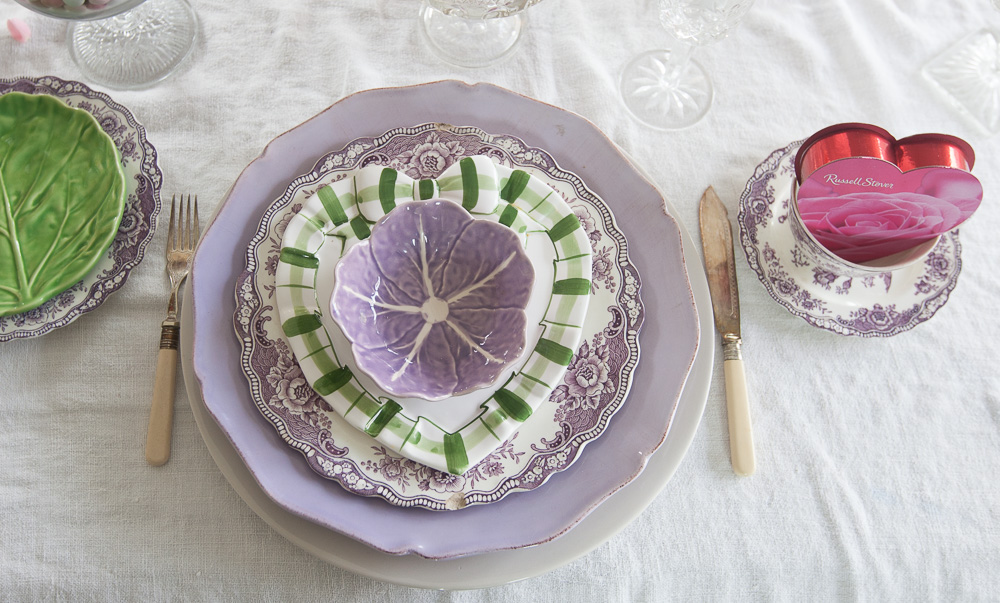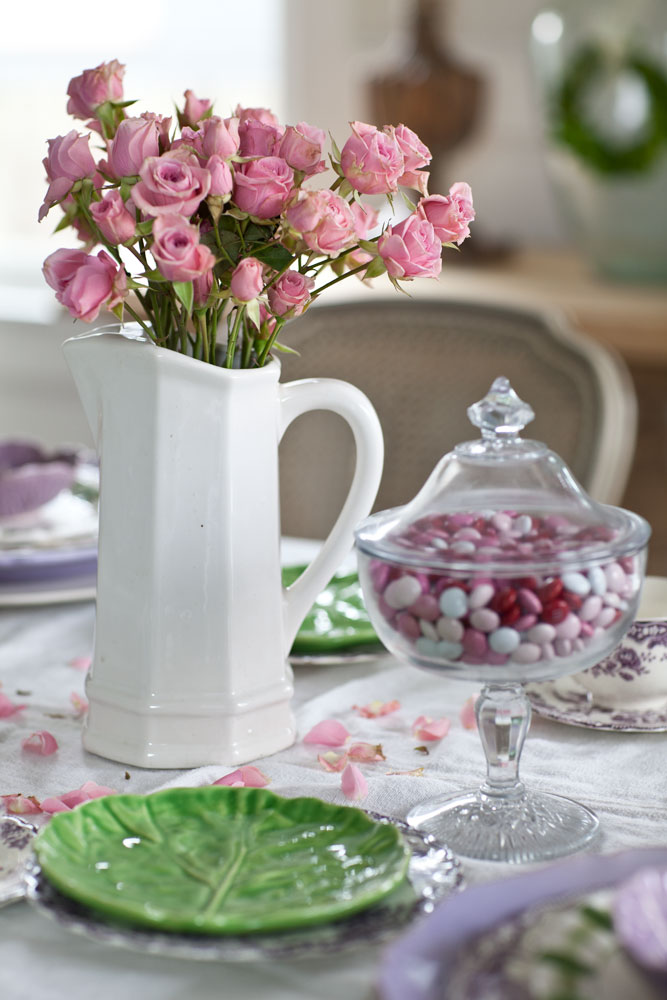 Add Chocolate
How do you celebrate the day without chocolate? I don't think it's possible. One year, my husband sent me this gorgeous (and delicious) chocolate Eiffel Tower from a local chocolatier, but I would settle for a box of nice chocolates too.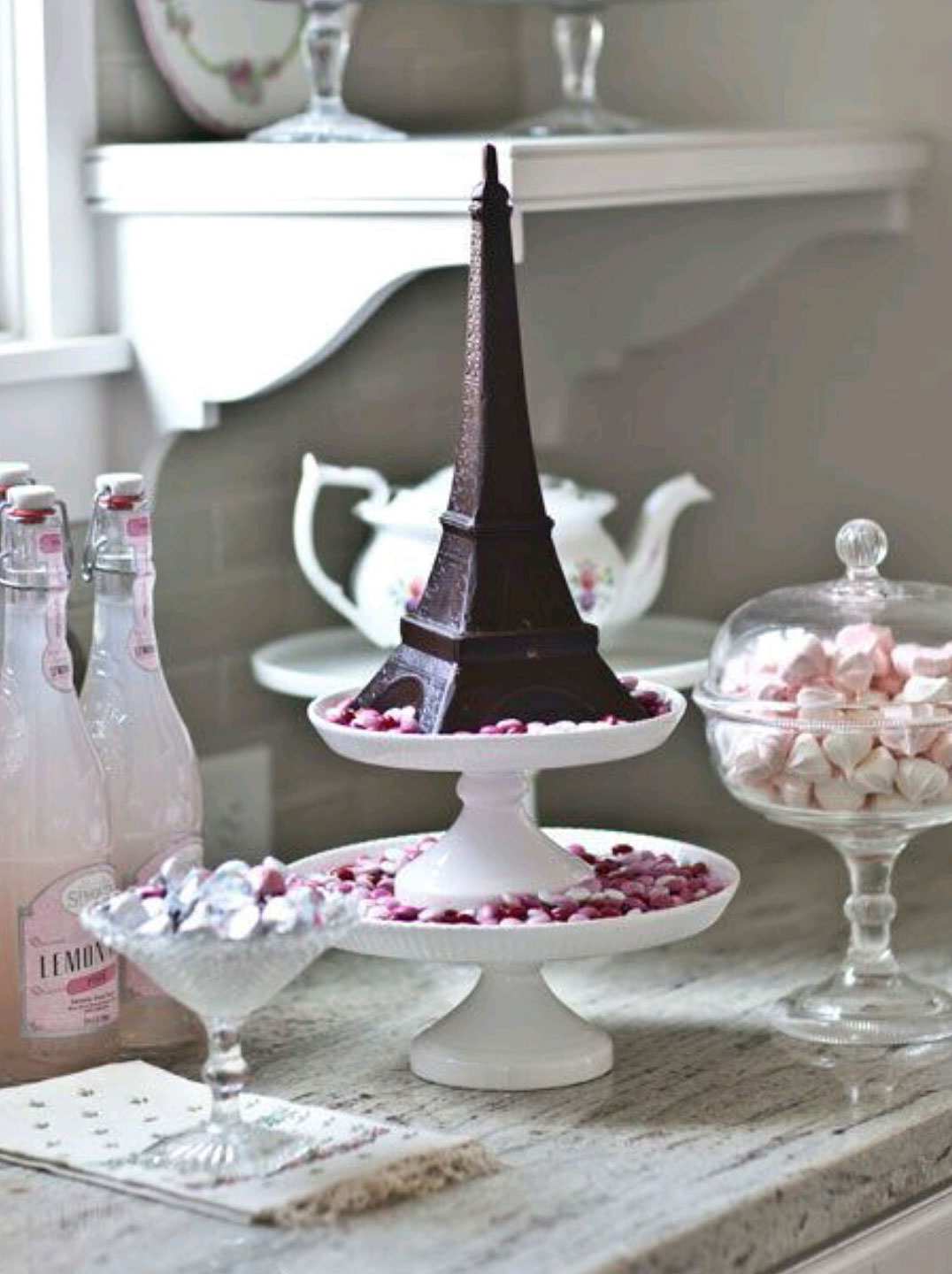 Add Romantic Touches
I don't just focus on the table, but other rooms in the house. I love to add special soaps, soft fabrics, and pretty things. Can you believe these sweet roses are soaps?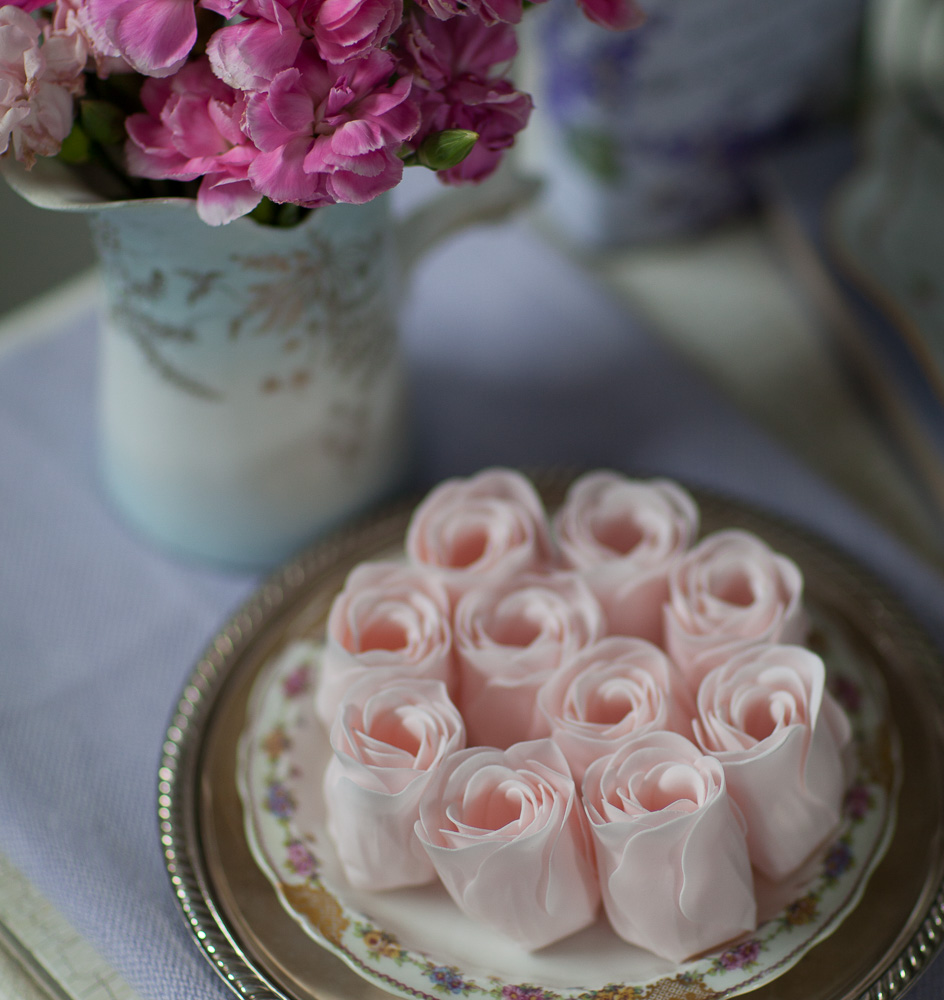 This pretty pink slipcover for my dining room chairs adds to the romance.