Blue Home Decor and Ways to Add it Now
Blue home decor is super hot right now, and cool at the same time. I love adding blue to my home. It feels cool, especially in the summer, and it's the super hot decor color at the same time. Some people like to add blue only during the summer, but others like to use it year-round. I love blue, so I'm adding it to my home for the summer and winter.
I took most of the week off, so I'm still moving a bit slowly today. My mom was visiting, and it was great to see her. It's always hard getting back into the grove after a vacation. Last week, I had so much fun at the Haven blogging conference seeing so many of my blogging friends last week. I wish you could have been there. Kelly and Yvonne had me laughing all the time. Also, I was a mentor for one of the blogging groups and it was so wonderful to pour into other bloggers and help them along their journey.  Everyone was so nice.
Let's talk about how to incorporate blue into your home
You can buy a blue chair or have a chair redone in blue. See more about this chair HERE.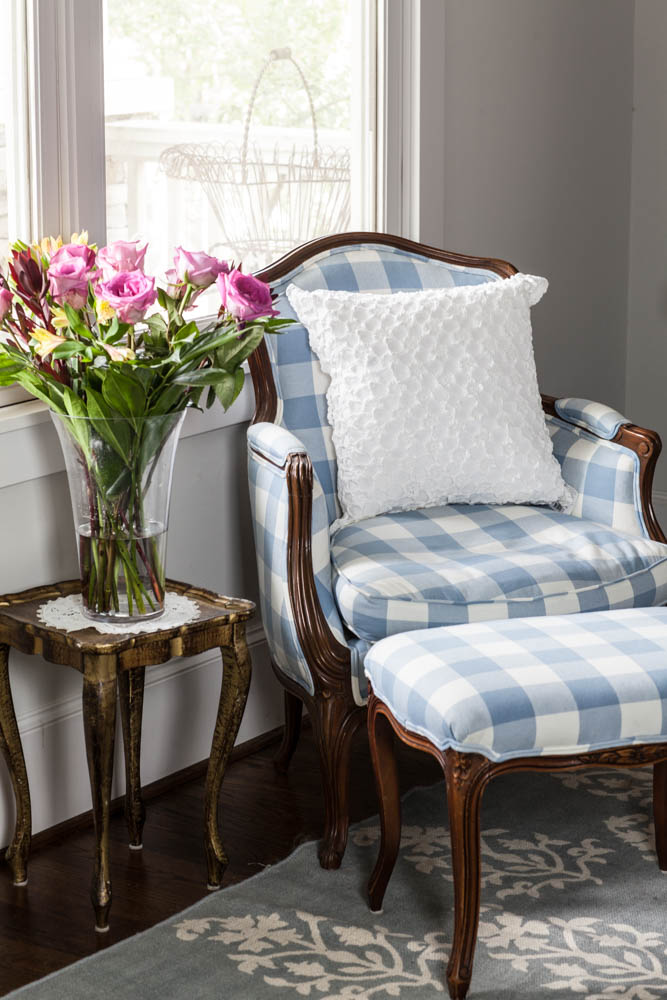 If that is too expensive or too much of a permanent change, you can try some of these other options.
Add a blue rug. This is more of an expense, but it can totally change the look of a room. Some people change out their rugs by season. It's not something I do, but if you like a lot of change it might work for you. More on my blue rug HERE.
Use blue pitchers. I love using pitchers in decor, because they are great empty or holding cuttings from your yard.
Rotate blue pillows into the room. Pillows are a great way to add punch to a room. You can find some of my favorites HERE.
Check out the latest podcast episode!
EPISODE 78 MOOD BOOSTING IDEAS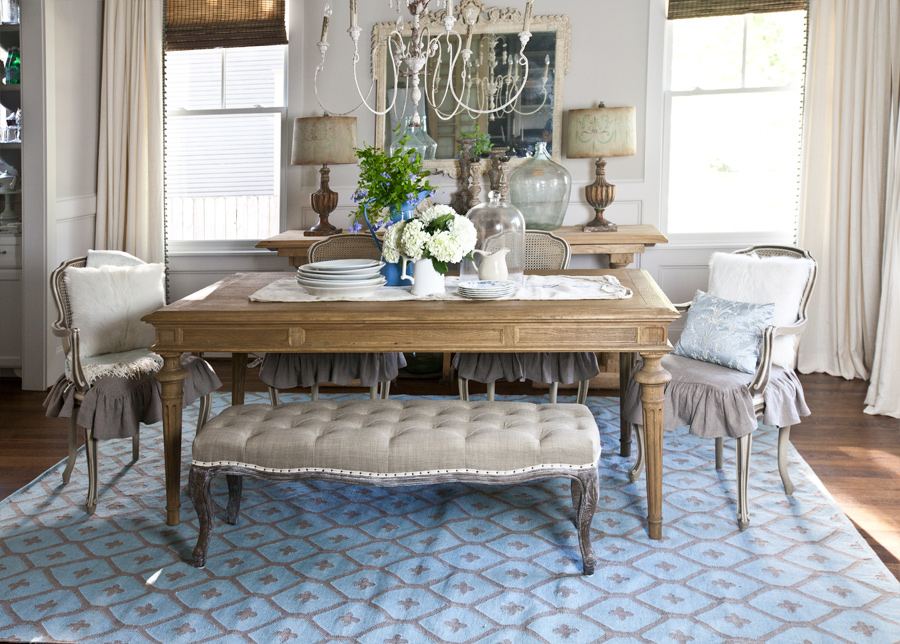 Find blue covered books (from your home) and set them out on tables throughout your home.
Use blue lamps
Mount blue plates on the wall or stack them on a table.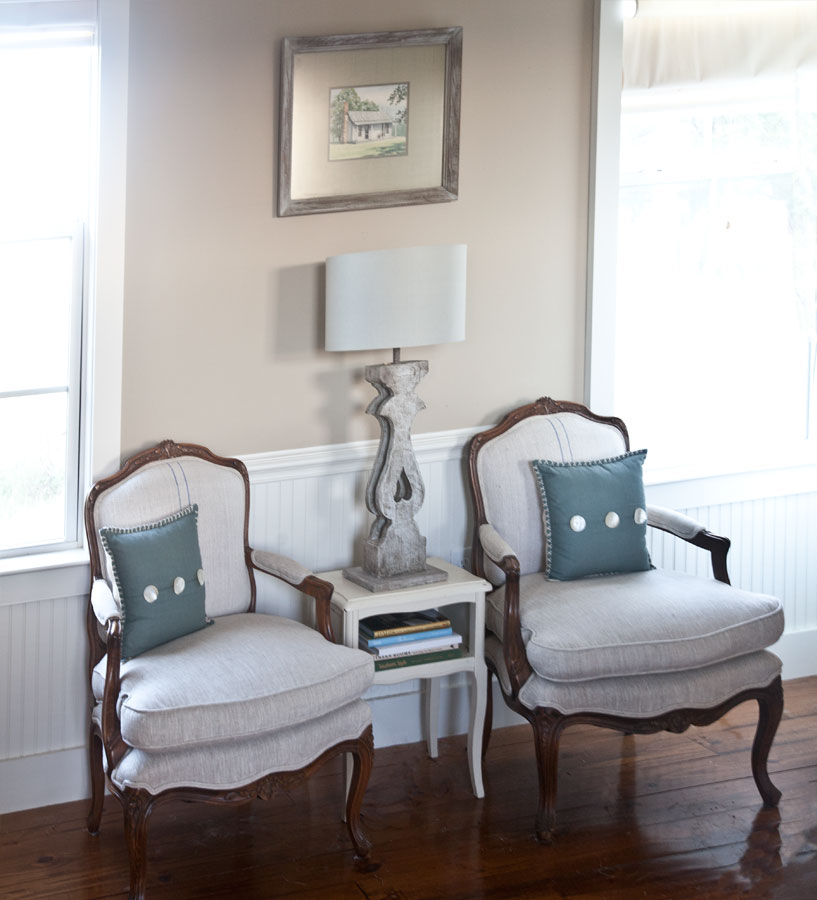 Add blue bottles to your room.
Paint a table or chest blue.
Add blue trim to curtains.
Add a blue lampshade.
Replace your duvet cover with a blue one.
Paint your walls blue. (That one is a big commitment.)
Place a blue tablecloth on the table.
Use blue napkins.
Find some blue and white porcelain jars.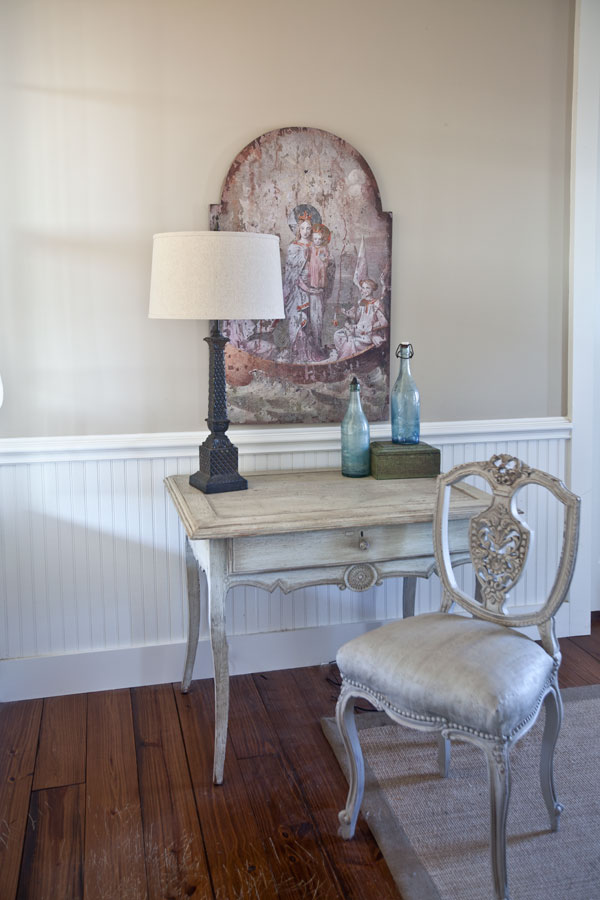 Paint your kitchen cabinets blue
Paint your kitchen island blue
Buy a blue mixer, toaster, coffee maker for your kitchen.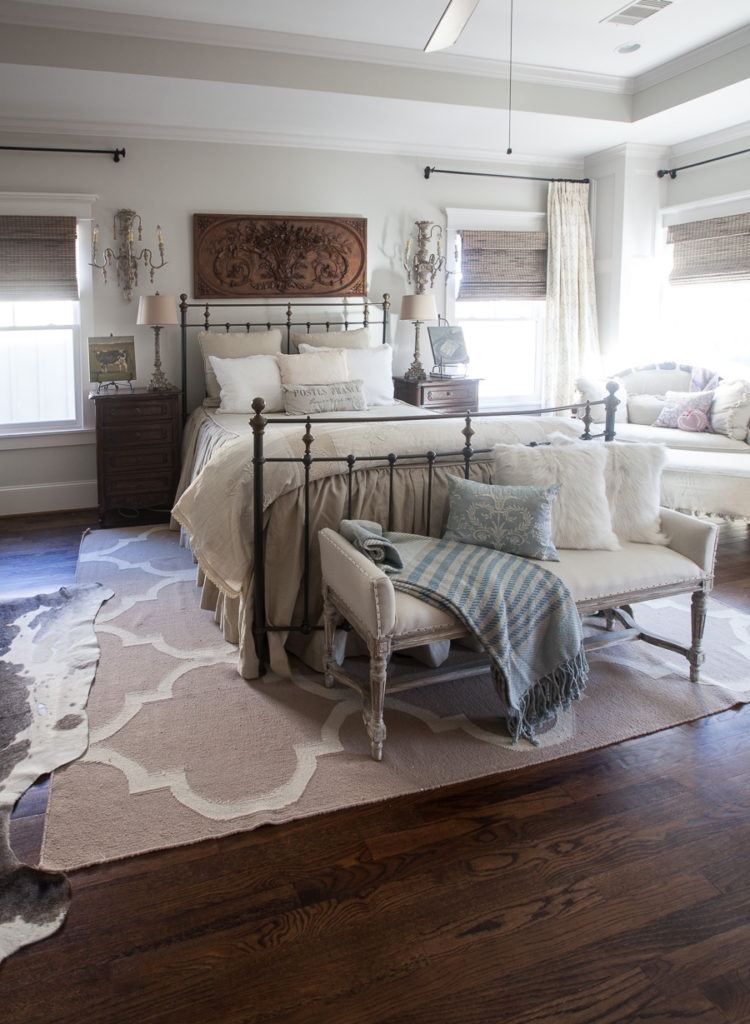 I did some virtual shopping for you and found some charming blue things for your home. Check out these gorgeous blues below. (affiliate links)