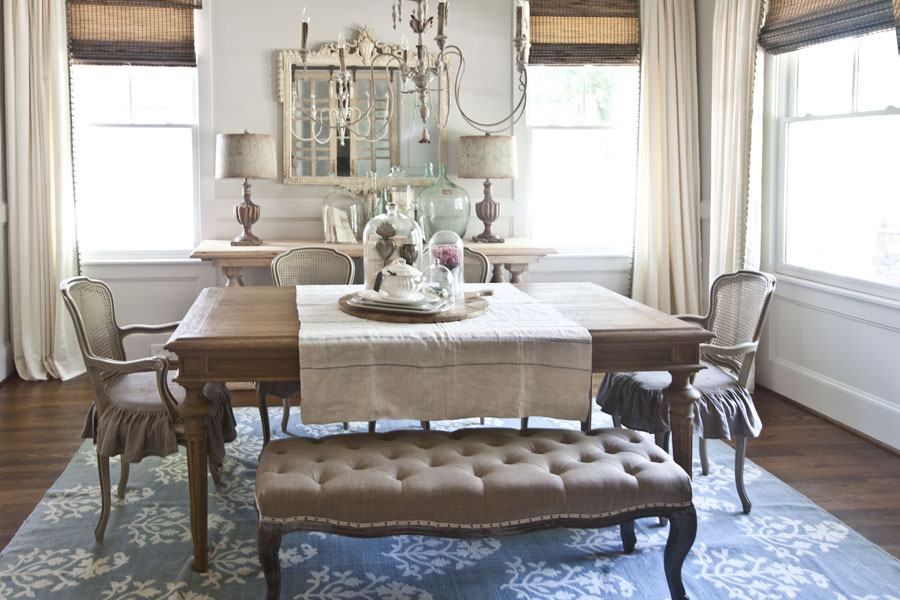 Welcome to Cedar Hill Farmhouse. This is part of the bHome open house. I'm so honored to be a part of bHome and delighted you have come for a visit.
I've taken all new photos for the tour today. Above is the dining room. I love all of the bottles and cloches in here and the blue rug.
Next is the butler's pantry full of crystal and ready for a party. I love how the sun shines in through the window.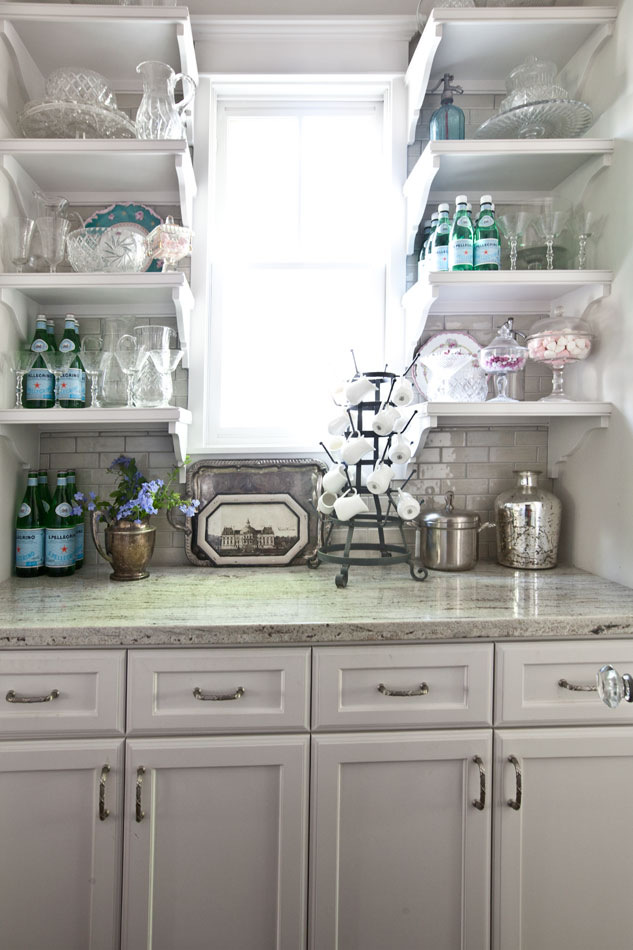 As you walk through the dining room and into the butler's pantry, next is the kitchen. Here the cabinets also reflect the light streaming in through the windows. A vintage bottle holds cuttings from the yard.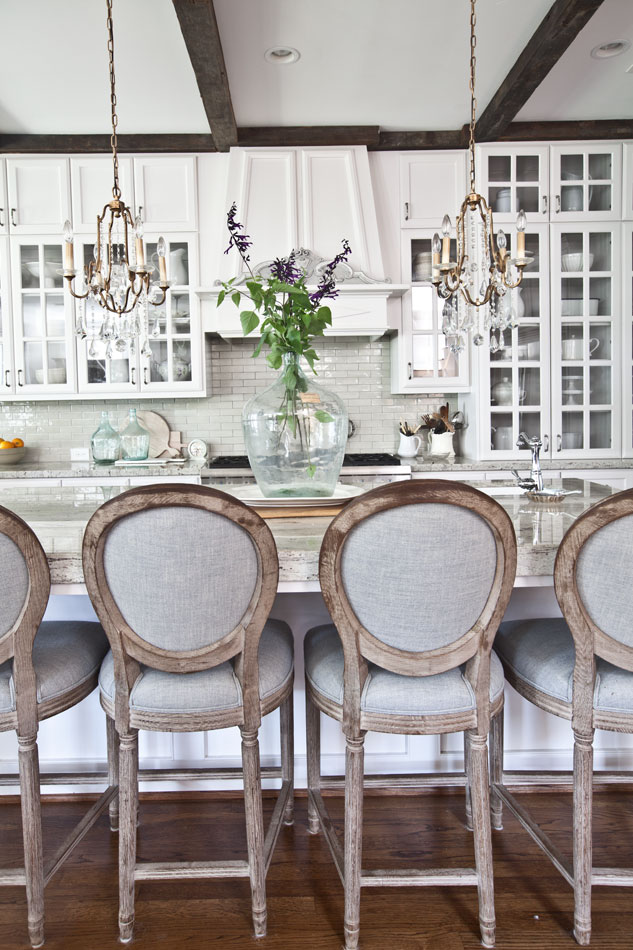 The pediment above the range is one I painted recently. There are more vintage bottles in here, and a vintage silver tray above the range. I opted to go with plain tiles above the range because I like the clean look. You can see the butler's pantry in the distance.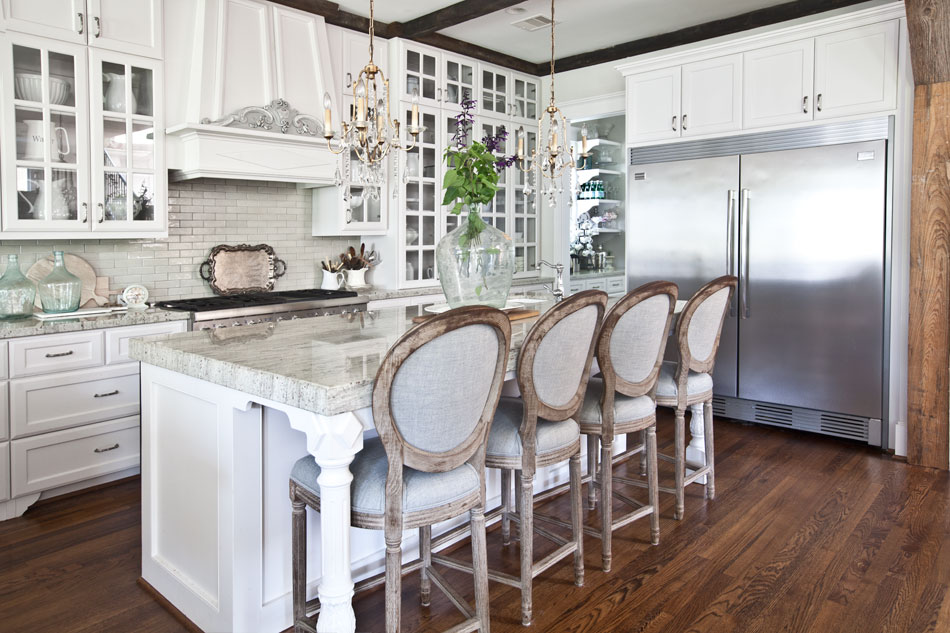 The breakfast room is right next to the kitchen. Here an armoire converted into a china cabinet stores vintage family china.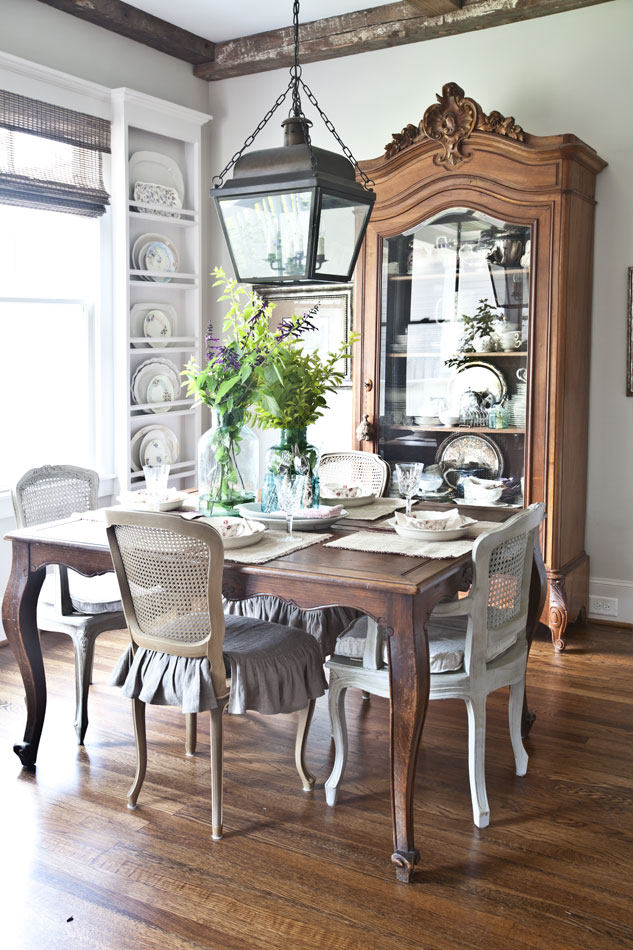 Below is a grainsack pillow and linen slipcovers on a French settee. The iron stair railing gives the room a European feel. A large gathering basket holds wheat.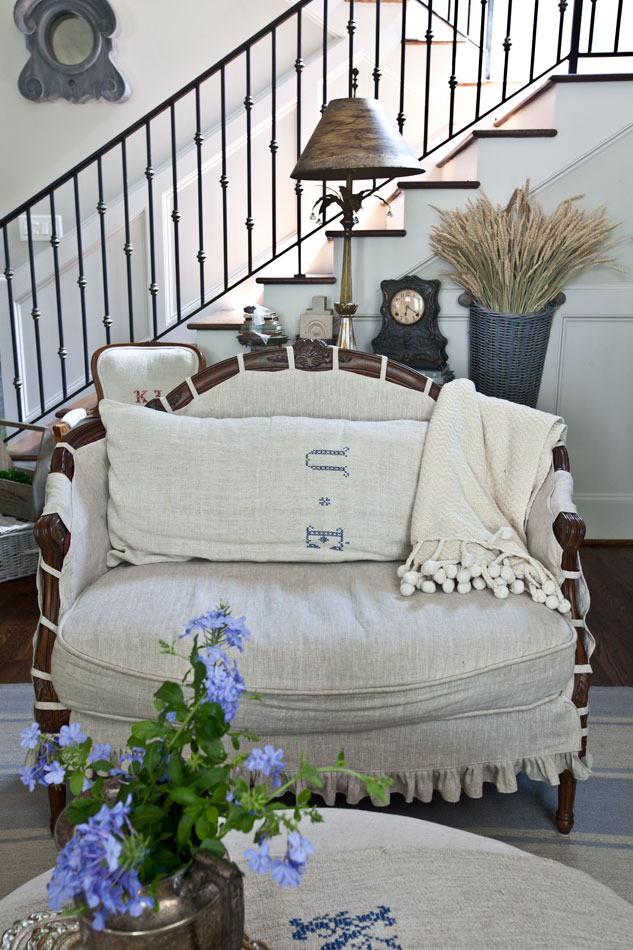 You can see the built in cabinets that I antiqued. You can find the technique HERE.
I slipcovered the settees, and you can find some of my slipcovering tips HERE.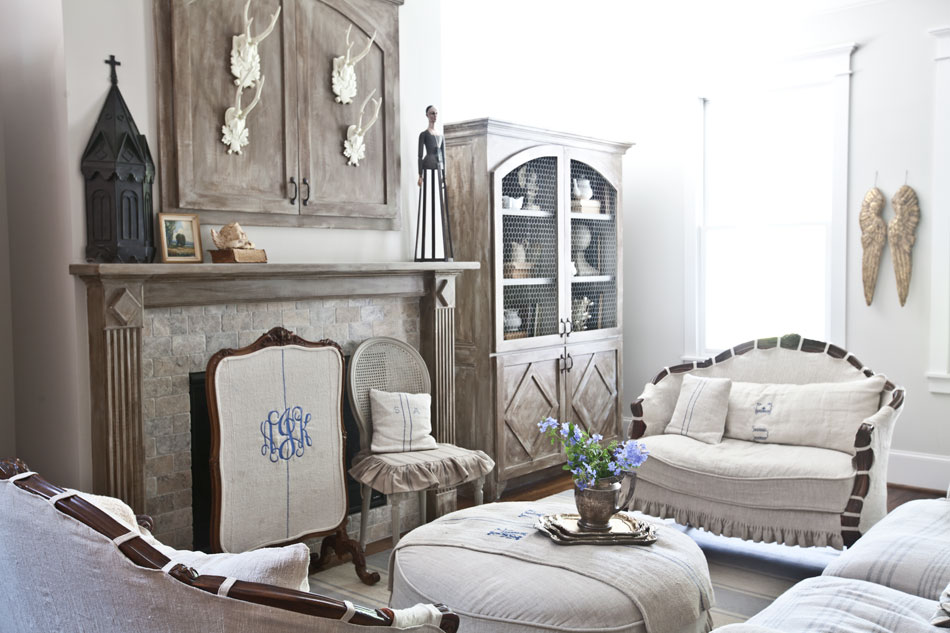 The newel post is made from an antique garden post. Details can be found HERE.