Mantels are focal points in many living rooms, so it's important to style them in the best possible way. This is what your eye goes to, and this is what your guests will notice when they come for a visit.
Let's dive right in. Yvonne of Stone Gable and Kelly of My Soulful Home discussed mantels on the podcast today.
This entire discussion is available for you to listen HERE.

Want to hear more? You can SUBSCRIBE HERE.
Yvonne discussed her approach when decorating a mantel. She starts with layers. First she adds the shutters and the window. That gives height to the display on the mantel. It also adds texture and interest to the mantel.
Yvonne then adds details in front of the elements in the back (the shutters and window.) She often decorates for the seasons. Below is her spring mantel.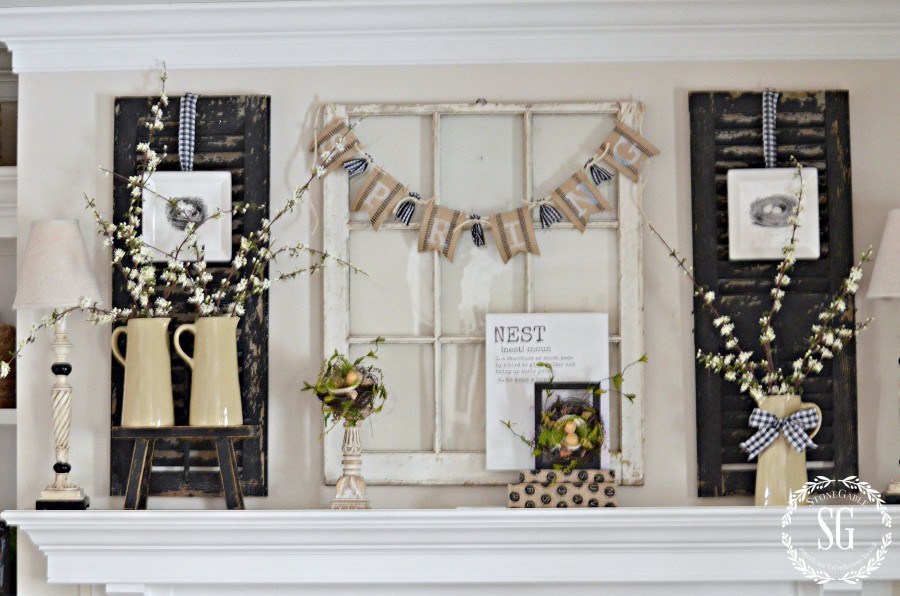 This is her summer mantel with a nod to the Fourth of July. Look at those adorable pinwheels and stars.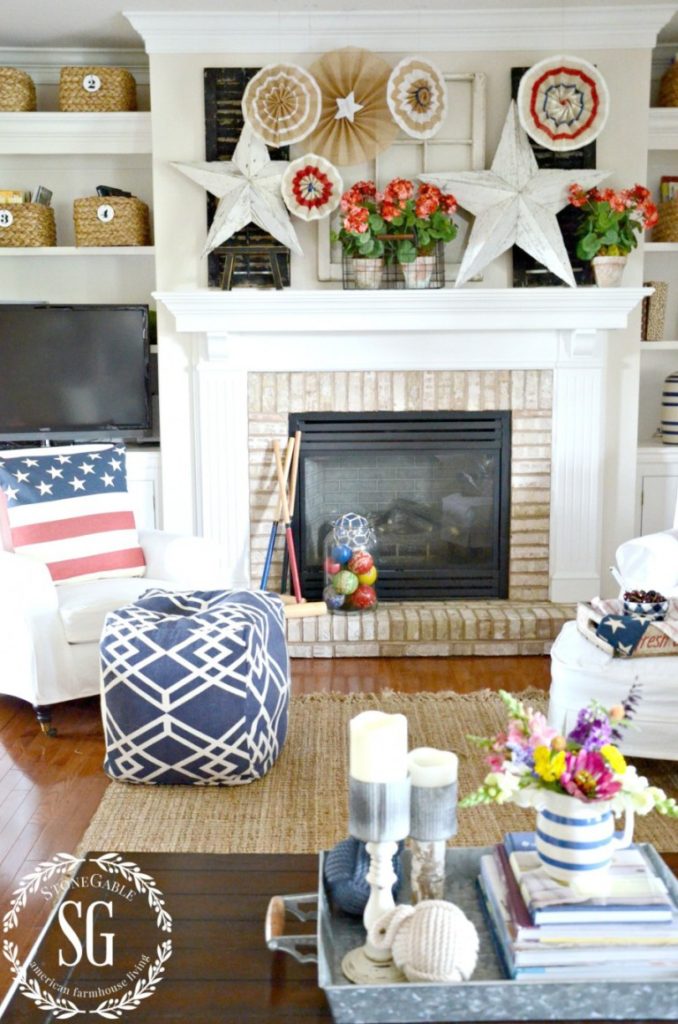 This last view is of her mantel with greenery in shiny pots, lamps, the big clock and the large star. Think of all the layers and textures she used. There are different levels of things also.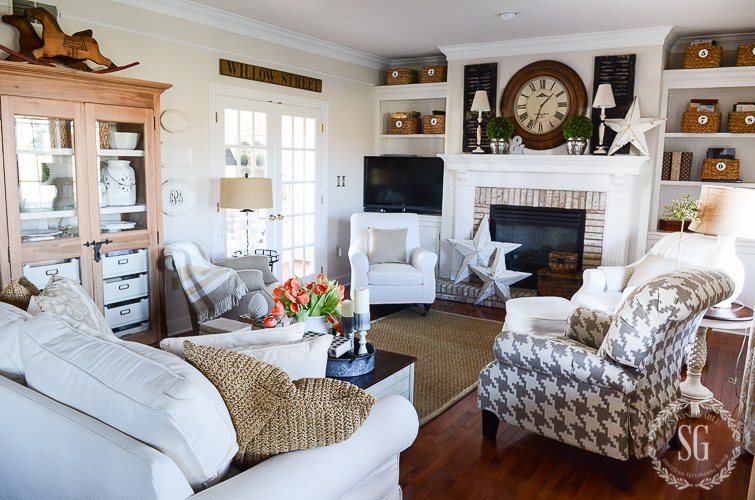 So now let's take a look at my very different mantel. Here I have a TV hidden behind the doors. Many people have a TV above their mantel and it does hinder what you can put there. Even if you don't have swinging doors to deal with, you may have a TV that you don't want to obscure. Below I used faux olive trees for height on the ends. In front of the doors, I had to go with something short, so I use a collection of blue and white pitchers. Because I was so limited on the mantel, I added some nice large elements to the front of the fireplace. Obviously I move those things when the fire is burning.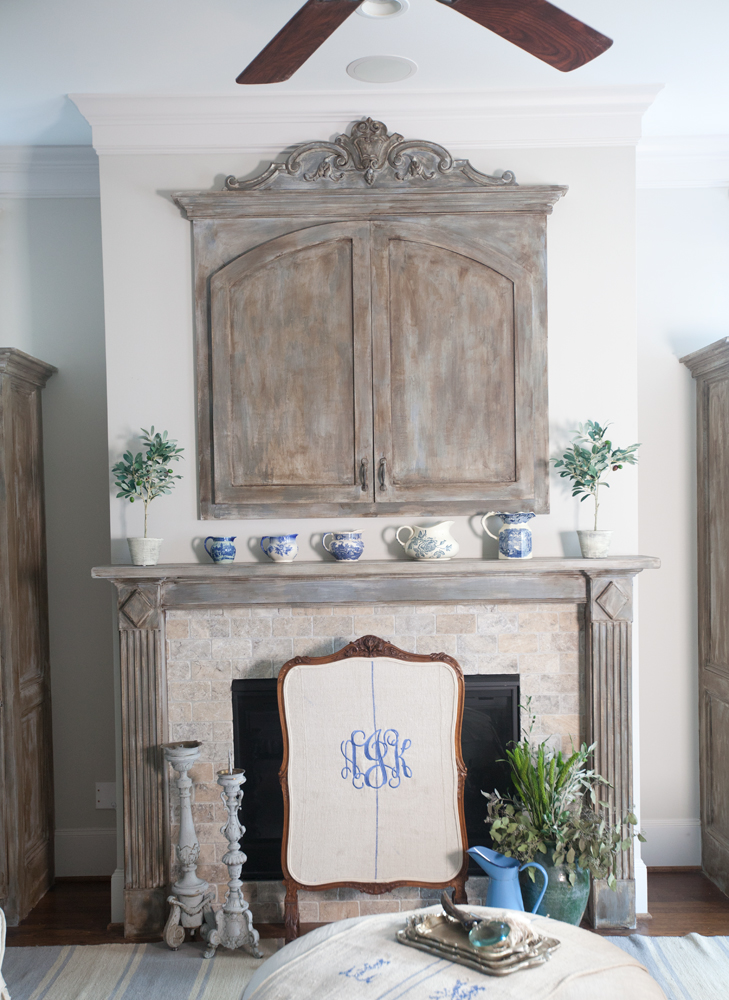 Previously, I've used faux antlers on my doors. I think they are pretty, but I got tired of them. The display below used more color with some purple dried flowers and a little painting.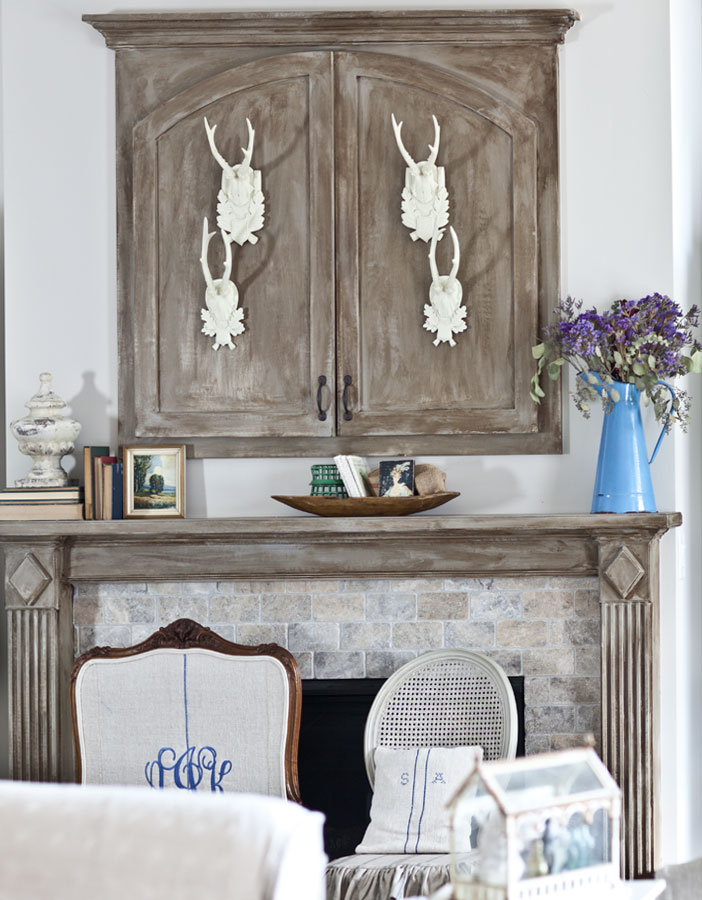 Another look is to go with very large candlesticks on either end, with mainly white ironstone below the doors. When working with clients, I find that fireplace mantels are one of the most difficult places for people to decorate. Typically the problem is that the things on the mantel are too small and short. Go tall if only on the ends.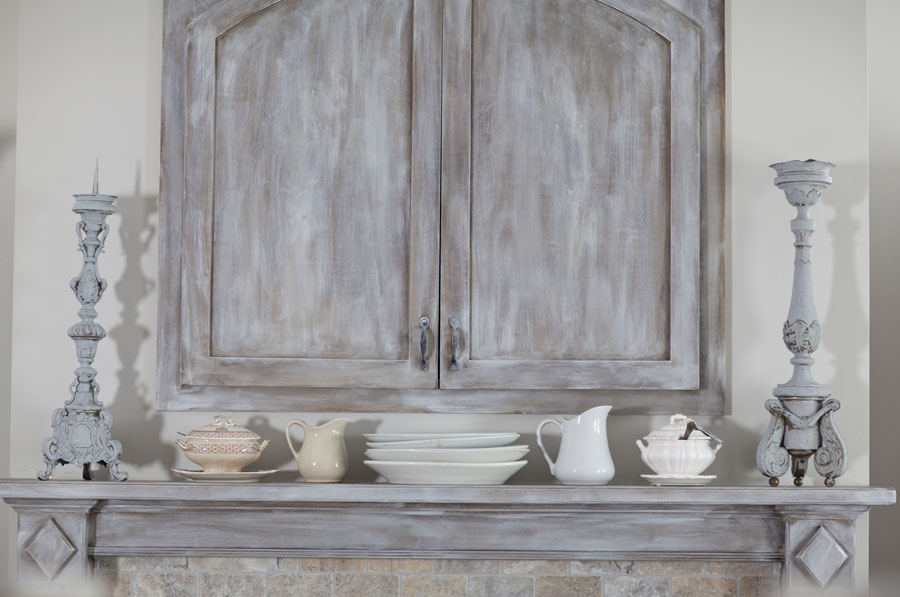 Another approach is to vary texture and color. The above look was a monochromatic collected look, but going with a variety of items with varying heights, color and texture is another way to add more dimension to the space.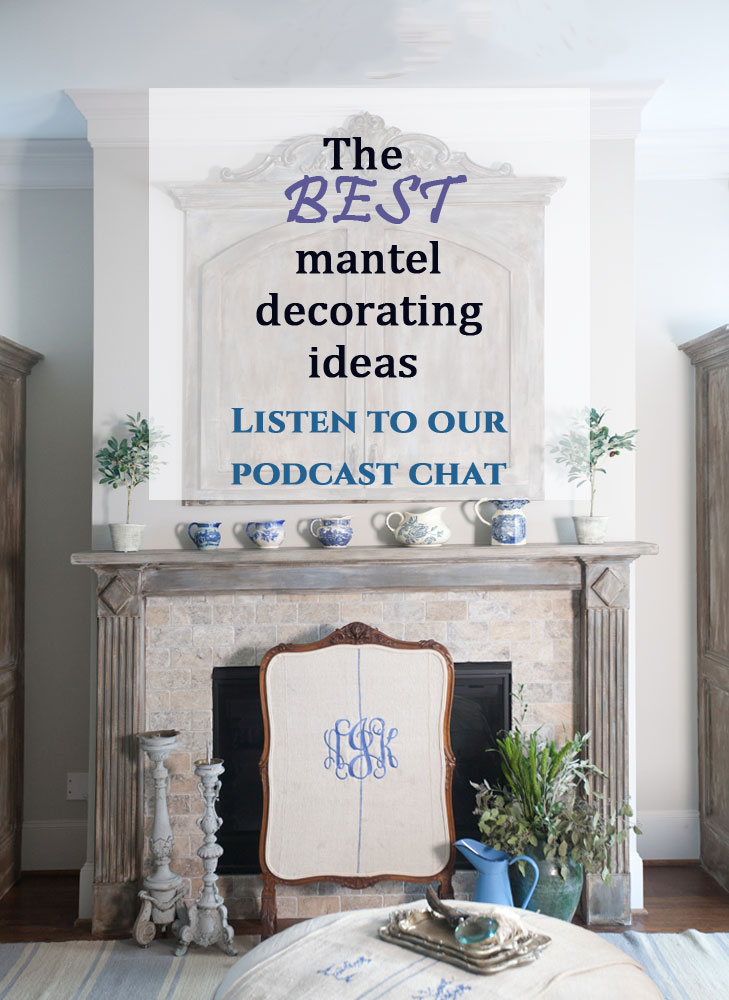 Some people love using a mirror over their fireplace, while others really dislike that.
I think my take-aways are to experiment, try new things, add texture and height.
Remember you can catch all the podcast episodes HERE.
The giveaway is still on for the month. Did you enter by leaving a comment?