Do I ever 'fake it'? Of course I do! And I love to share how I do it, so you can too.
Oh this is a great episode of the podcast! LISTEN BELOW.
So how do you fake high end decor? There are a lot of tricks and here are just a few.
Paint something resin to make it look like wood.
I'm not a fan of some resin pieces. Sometimes they just look like plastic to me. So what if you could buy something that has a great shape, a not so great color, and is cheap, then transform it into something amazing? That's what I did, and I think it looks amazing now. This candlestick was about $20 at the thrift store.
CLICK HERE for step by step instructions.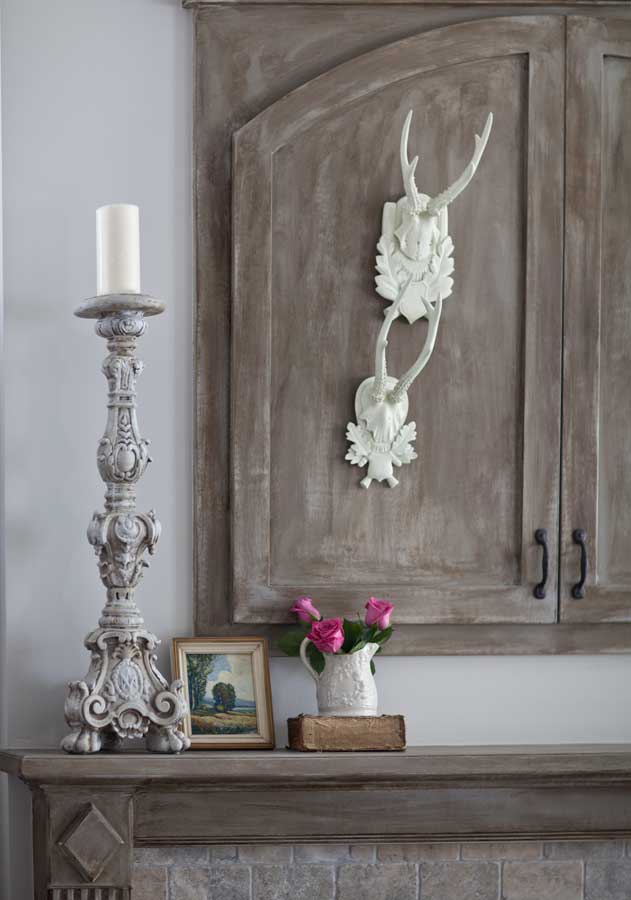 Re-purpose old things in a new way
I've got some old embroidery hoops so I need to try this! Yvonne of Stone Gable transformed some old hoops into these gorgeous orbs. You could make these in several different sizes too. Buying the hoops is probably much cheaper than buying the orbs.
Orbs out of embroidery hoops CLICK HERE for details.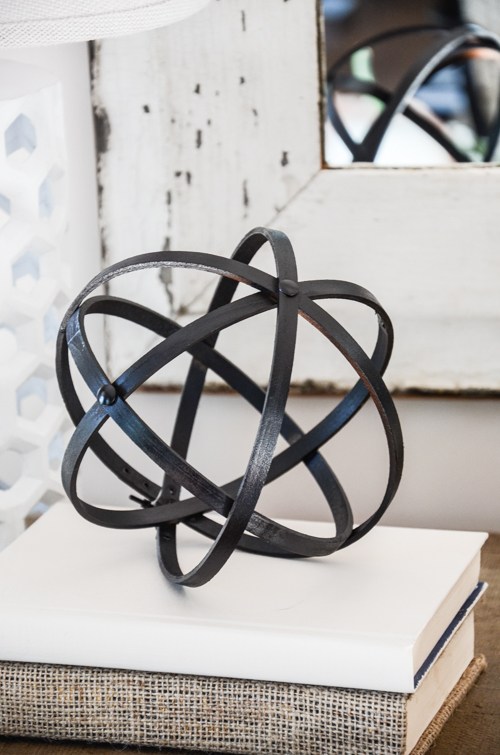 Photo credit: Stone Gable
Add trim to something you have
You can add trim to something you have. The lamp below CLICK HERE came with a dated lampshade. I used this lampshade that came with the beads, but you could add beads to an old lampshade .You could do this with curtains or pillows. And instead of beads, you could use ball fringe, or even lace.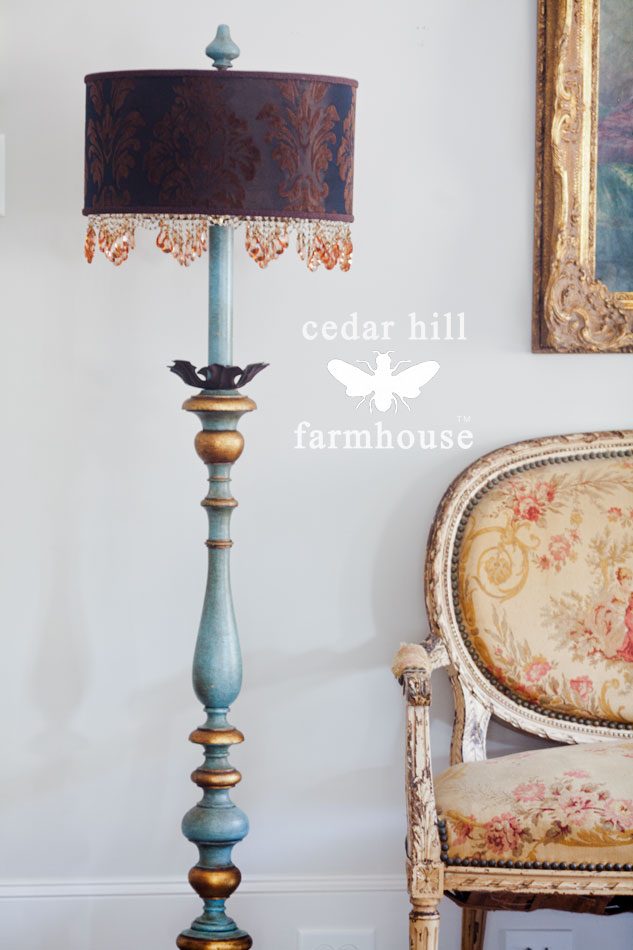 Add gold leaf
Adding gold leaf makes almost anything look high end. I think the trick is to not go overboard. As you can see I added it in small doses to the bathroom vanity. For instructions, CLICK HERE.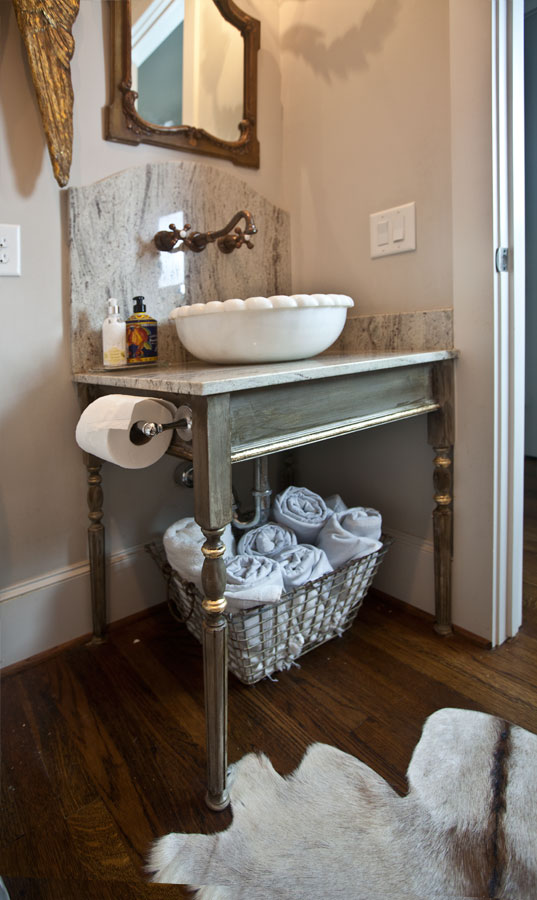 Add a showstopper and mix with lower-end things
A little bit of high-end stuff goes a long way. People often assume if one piece is expensive that everything in the room is expensive. So why not take one show stopper piece, then add less expensive items to the room? To see this piece i place, CLICK HERE.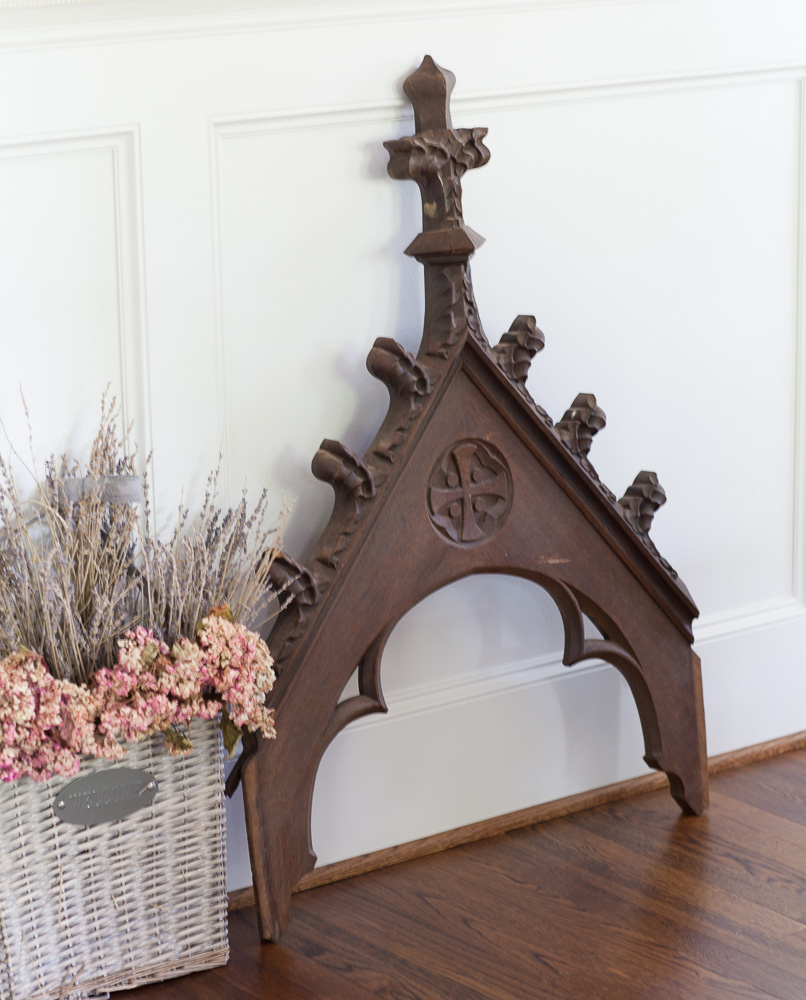 Use simple patterns
It's counter-intuitive I know, but simpler is often better. When you use simple patterns it adds a high-end, quiet elegance to the room. CLICK HERE for more.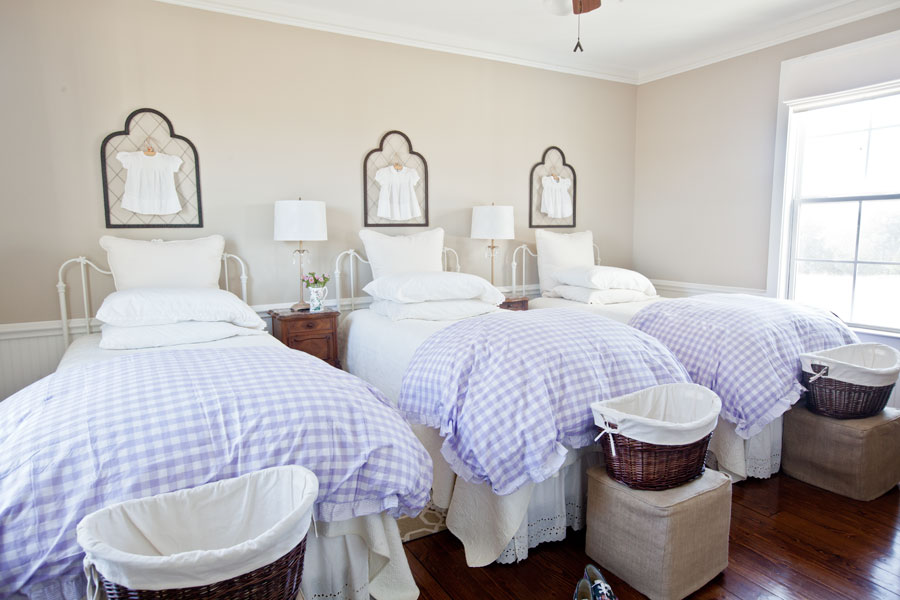 What do you do to achieve a high-end look?