Do you use the same wall color through your entire house? I do and I love it! It creates flow and continuity throughout my home. That's one way of doing paint, but you can choose a different color for each room if you prefer. I think it is a personal preference and both ways are totally valid.
Listen to the podcast episode on paint colors below.

I've listed links to all of our paint selections below.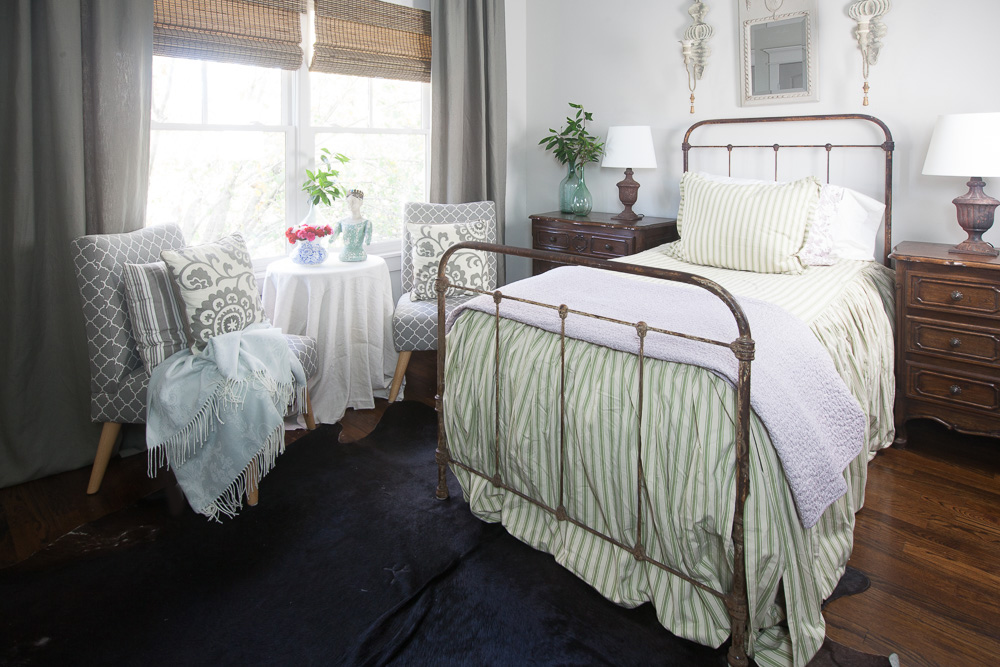 Anita's paint selections HERE.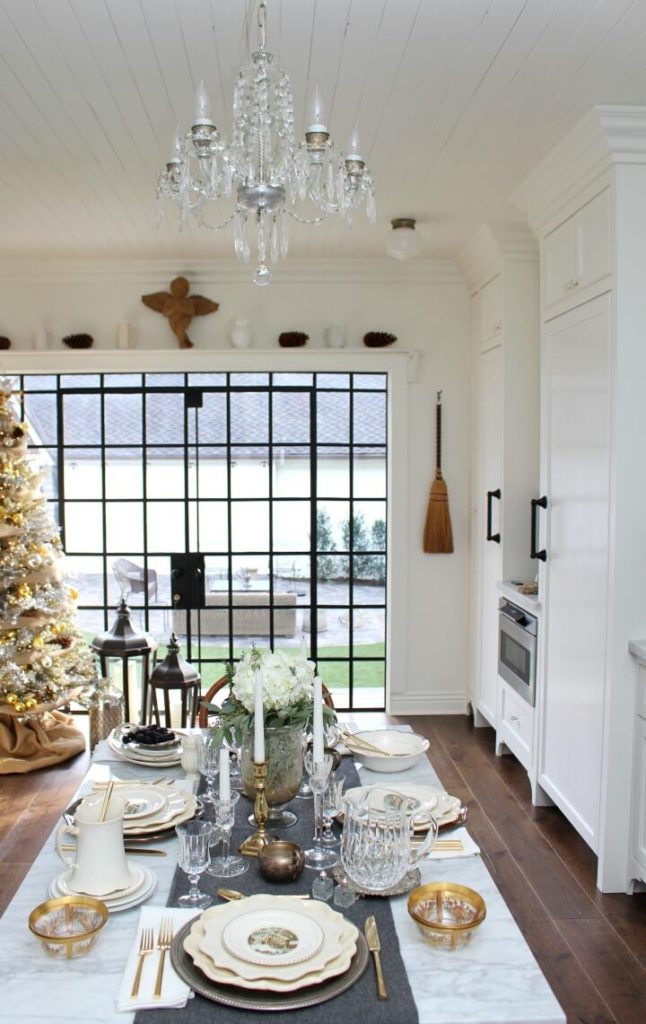 image MY SOULFUL HOME
Kelly's paint selections HERE.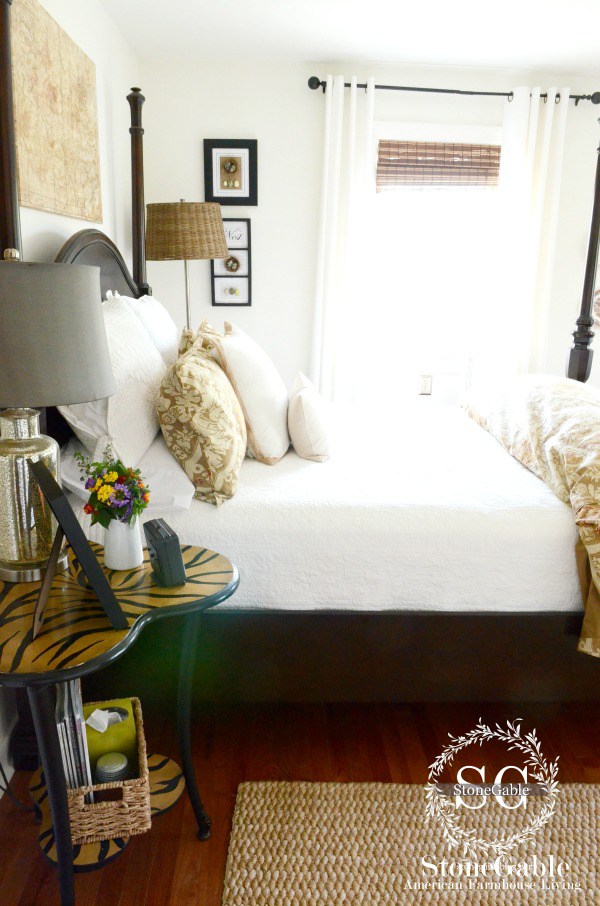 image STONE GABLE
Yvonne's paint selections HERE.
As for dark paint colors,
Kelly's favorite dark gray is BM Kendall Charcoal
Anita loves Pratt and Lambert New Moon
PAINT FINISHES
There are many choices on finishes. The gloss is nonexistent in flat. Then satin has a small amount of gloss. Semi-gloss has more gloss, and then gloss is even more glossy.
The glossier the pain, the easier it is to clean. From a looks standpoint, I prefer flat, but if you have small kids, I would recommend a satin for the walls.
CHOOSE A COLOR THAT WILL BE A GREAT BACKDROP FOR YOUR THINGS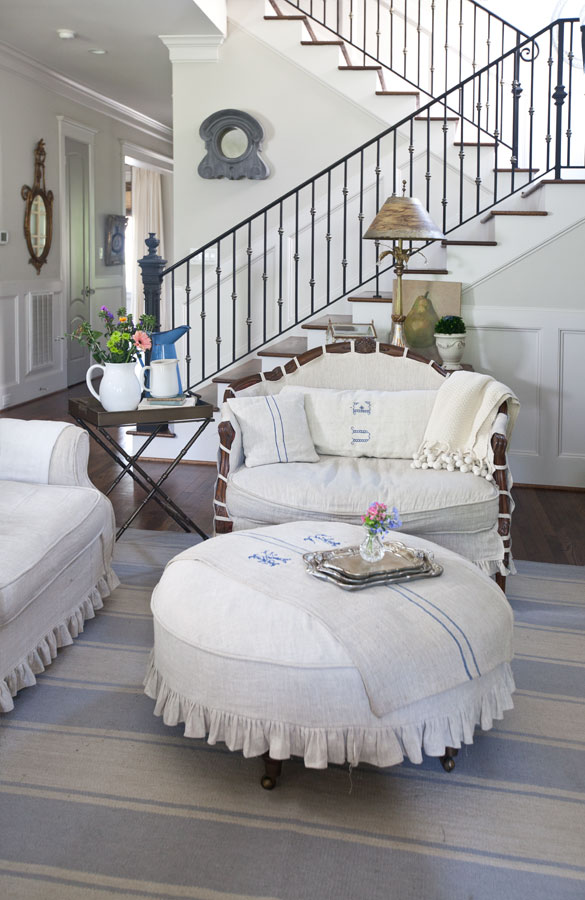 Be sure to pick a good wall color that goes with what is in your home. Pick a paint that makes a good background for what you have. I have a lot of gilded antiques, so I needed a paint color that would work with all that gold. The grays that are very blue, don't work well. I chose Sherwin Williams Agreeable gray because it is more of a putty, and goes very well with gold. It's more toward the browns, but definitely a gray.
TEST COLORS ON YOUR WALL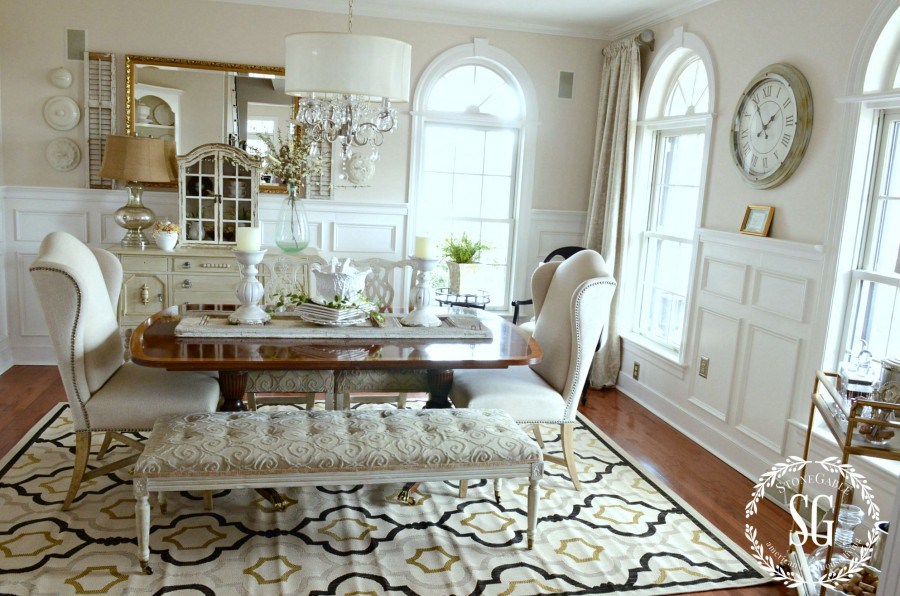 image STONE GABLE
If you are choosing a wall color, we really recommend you put some sample paints on your wall. Look at them at various times of the day as the color cast will change throughout the day. Yvonne said her bedroom looked green, and then she realized it was from a tree outside the window.
Affiliate link
My Paint Saint is the tool we recommend for touching up wall paint. You can find the link HERE.
COLOR TEMPERATURES
Warm colors tend to move toward the yellows and browns although all colors have a cool and warm version. Cool colors make you think of water and tend toward the blues.
Here are a websites you can use when you are selecting a paint color.
If you see a color you love online, use the Snap It to identify the corresponding Sherwin Williams paint color. Just be sure you understand that your computer screen might not be calibrated exactly so the paint color may vary from what you actually see.
Try a color on your home virtually. Again keep in mind that this tool is only as good as your computer monitor's color calibration.
Be sure to choose your wall color last. There are millions of paint color options so decide that last, where as there are usually just a few options on fabrics for your sofa or chairs or pillows.
This was a fun article I found on which colors translated into higher sales for homes.