I go to the Round Top Antique show every spring and fall. I've been going to the shows since 2009, when we built our little farmhouse in Round Top. This is such a favorite event for me, so it's so fun to share it with you. There's always something new and fun.
I was there at Marburger on opening day, and I understand I just missed Joanne Gaines (Fixer Upper) who came the day before. It's definitely the place to be if you are in the market for something vintage or antique. But you can also find new things like the bedding shown below. Beautiful pattern!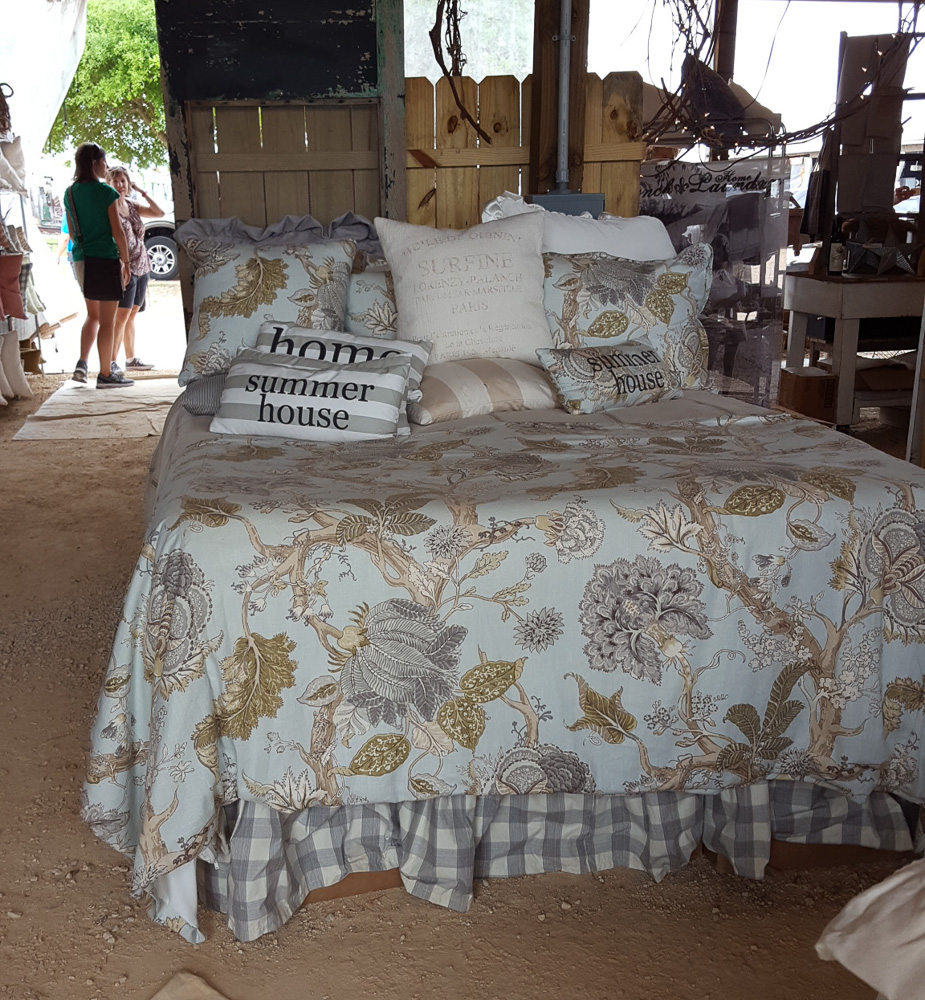 Pillows made from old monogrammed sheets, YES PLEASE!!!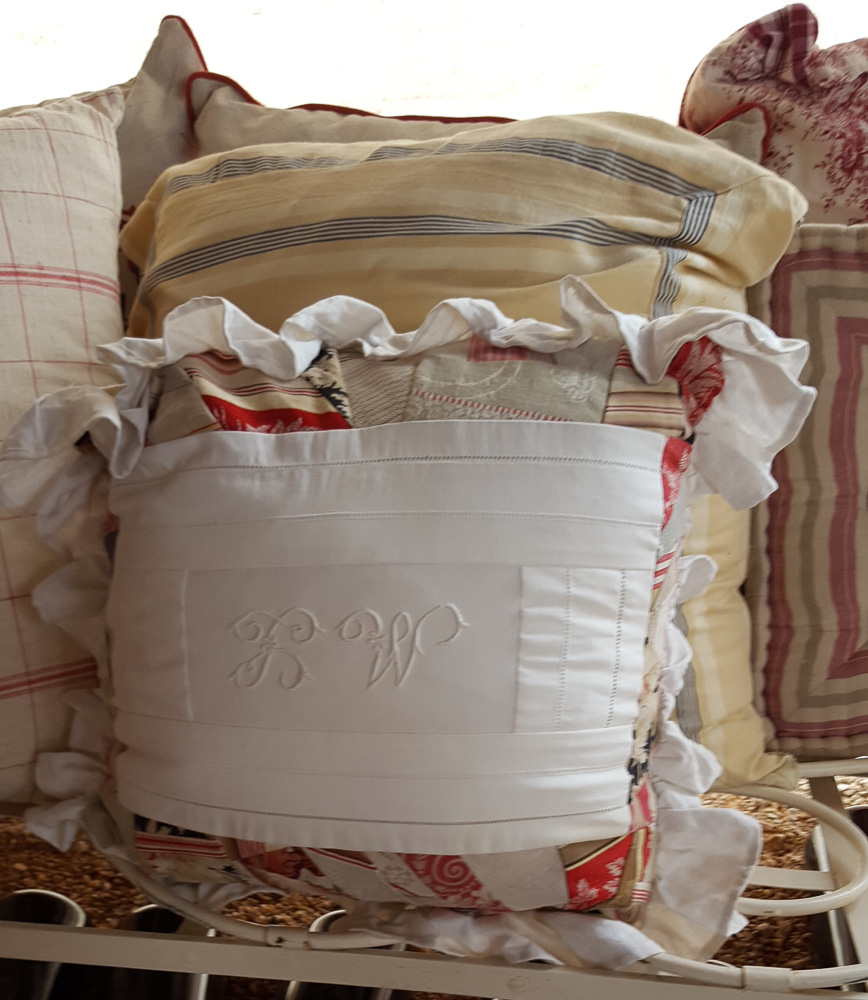 I loved this necklace that was new, but based on an old medal.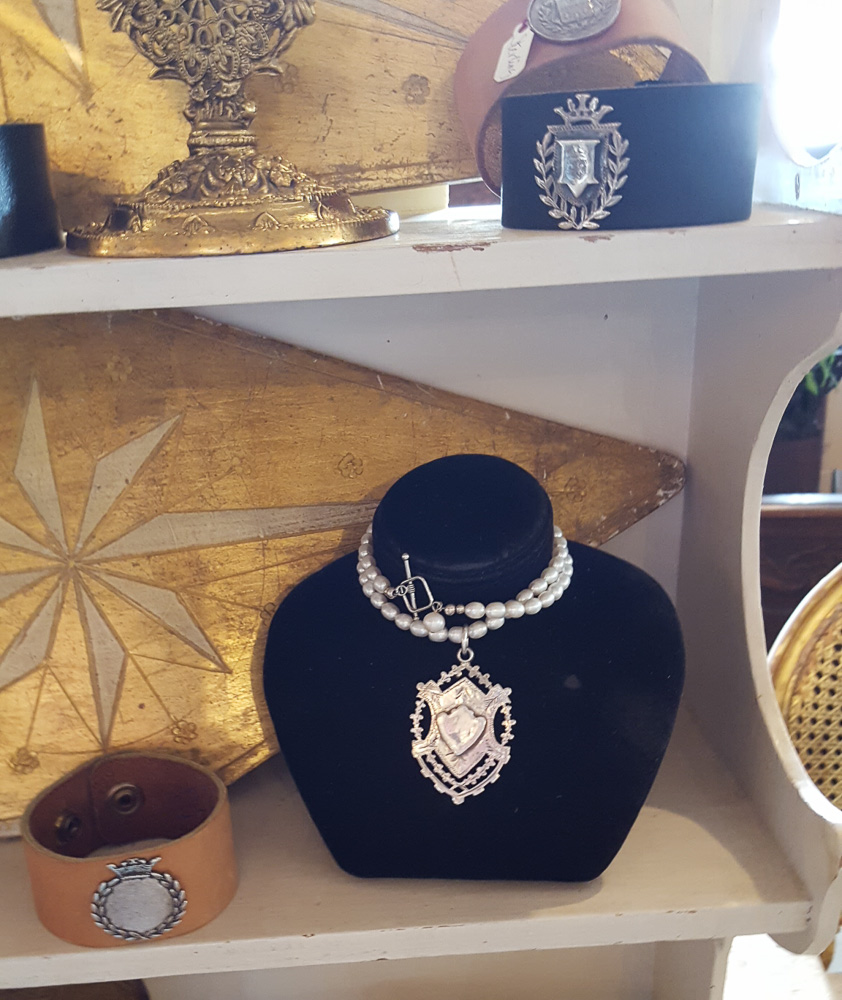 Grainsacks, yes they are still hot! Well, they are classics I should say.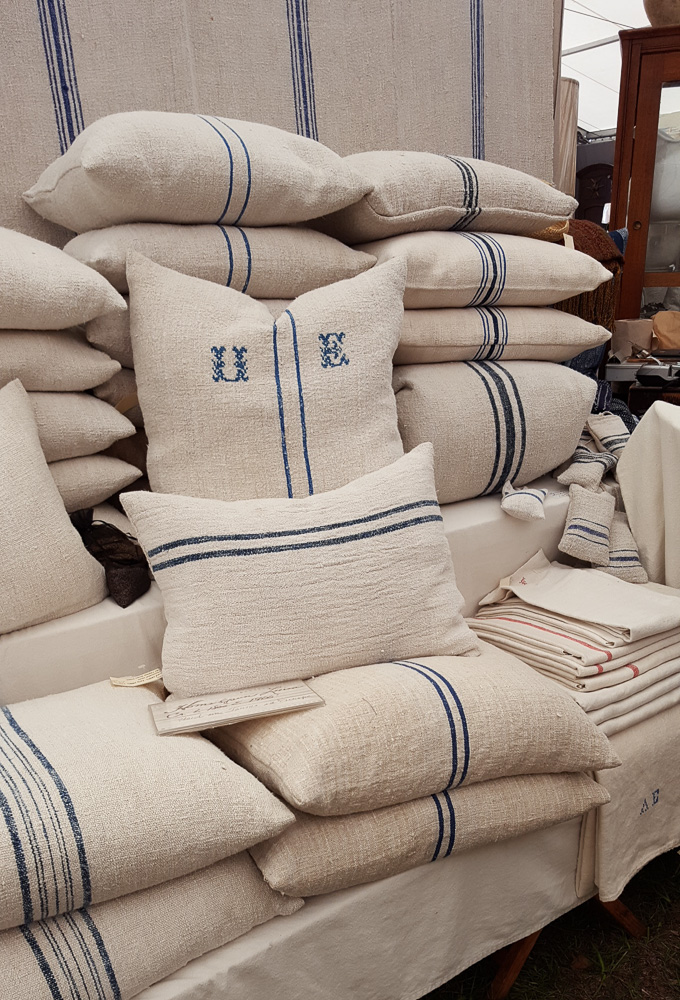 White ironstone is another classic!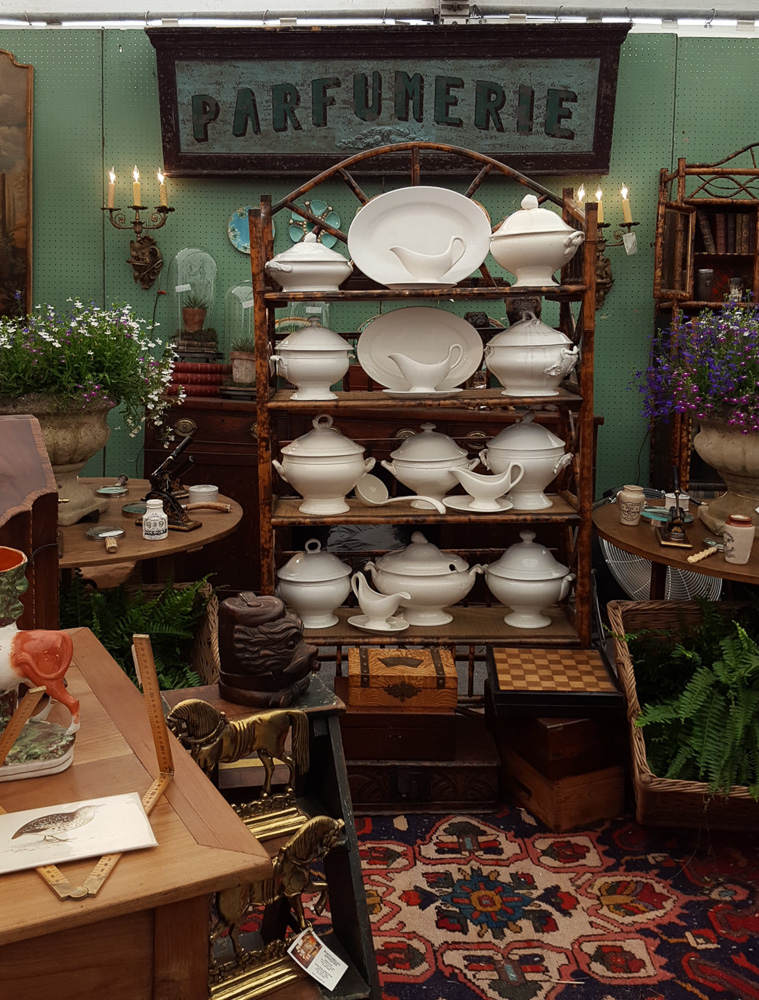 Here are a few booths that caught my eye.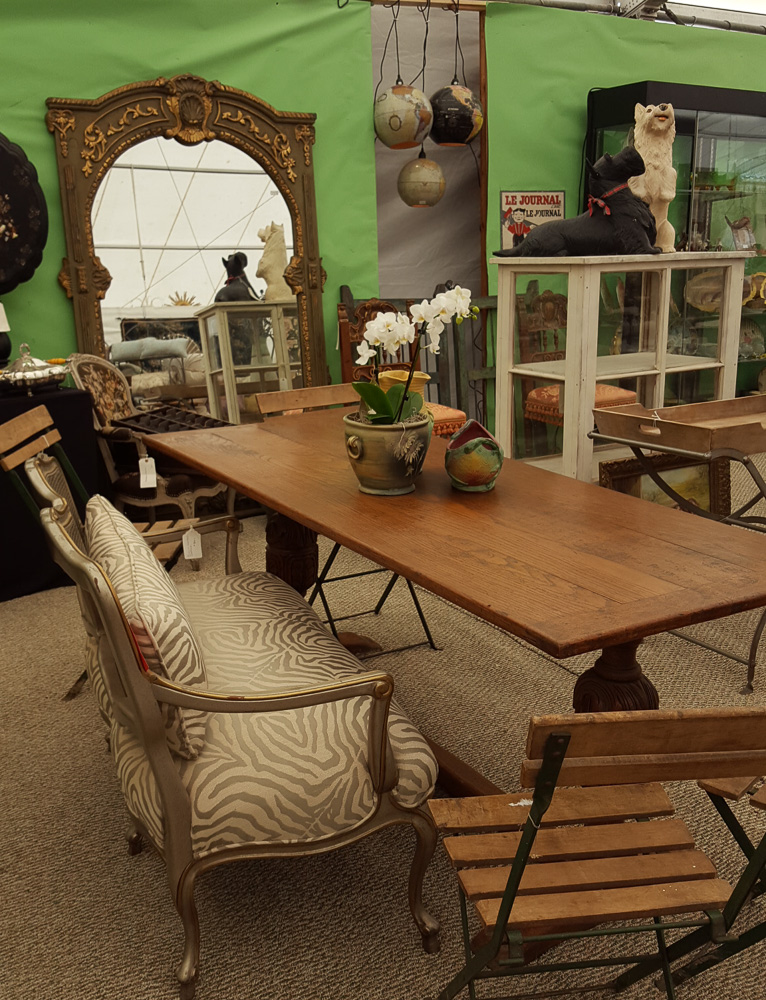 The woman in the painting, I want to know all about her. Then I want those lamps… and the mirror.