Before we get to the gray paint, I wanted to say, I'm so humbled to be in Romantic Homes magazine again. I didn't really pay attention to the date, so I thought it was the July issue, but actually I'll be in the August issue. Here is what the cover looks like.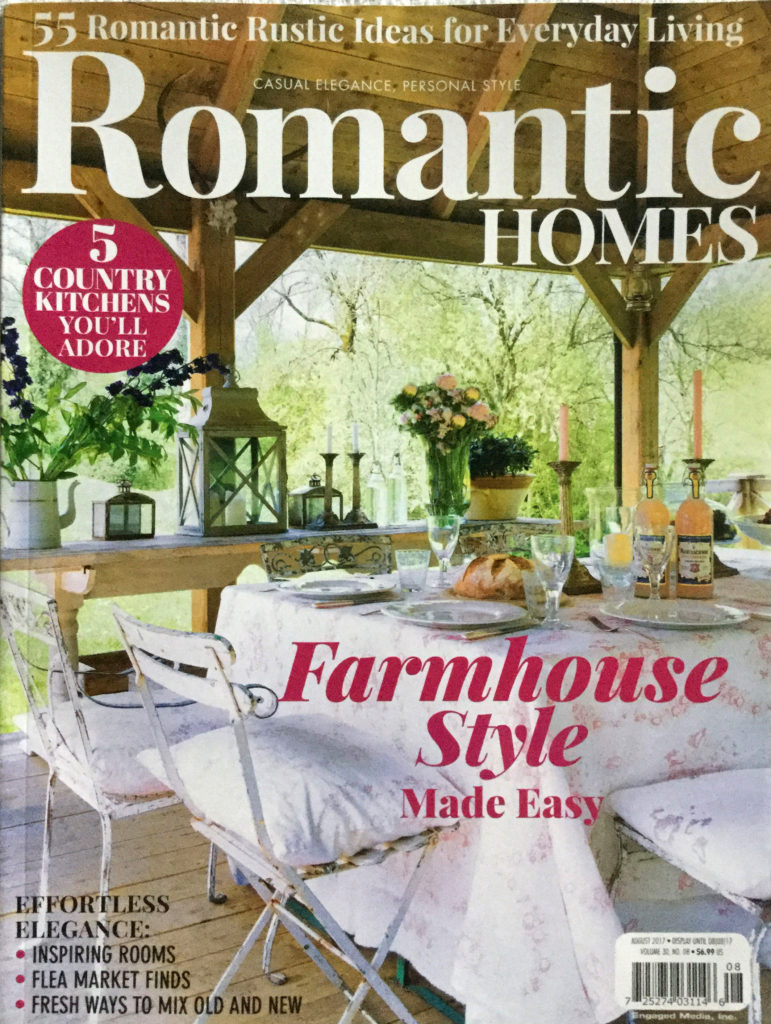 Yvonne asked me if I was tired of being in magazines. Silly question. It's not the first time obviously, but it's still special. The first time I submitted my home to a magazine, I was told 'no thanks!' And so each time I'm in a magazine I remember that time I was turned down. Please don't take rejection as a permanent condition. The first one said no, but now I've been in 21 magazines. Had I thrown in the towel after the first rejection, it would have all been over before it began. Okay I'm stepping off my soapbox, so we can talk about gray paint!!!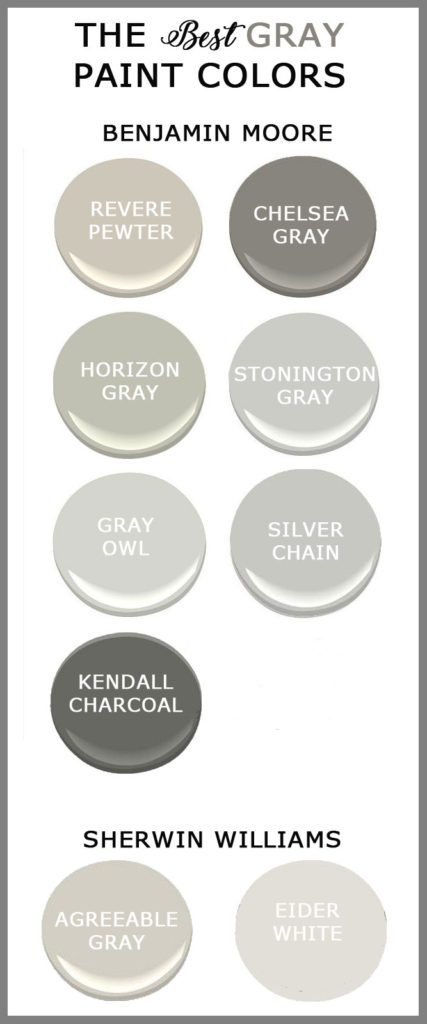 EPISODE 63 THE BEST GRAY PAINT COLORS – LISTEN BELOW. 
First let's talk about gray paint. Is it still hot? Is it a classic? Is it too late to put it on your walls. We discussed it on the podcast, but here are my two cents. Gray is here to stay. It's a new neutral. It adds color to your space, but stays neutral. It's everywhere, but doesn't seem to be going away any time soon. It's the new classic, so you'll be seeing it for a long time.
I think the bad rap it gets sometimes comes when people use a very blue (cold) gray. That doesn't work with a lot of furnishings and can leave the room feeling harsh and industrial. Some grays have a purple undertone that people often don't like. There are a lot of bad grays out there, but happily there are many that will work beautifully as a wall color for your home.
If you are a regular visitor, you probably know I love Agreeable gray! The walls are a soft color that works with so much. The gray is warm, not cold. It looks great when the sun streams in and when it's dark. I love it! See how soft it looks?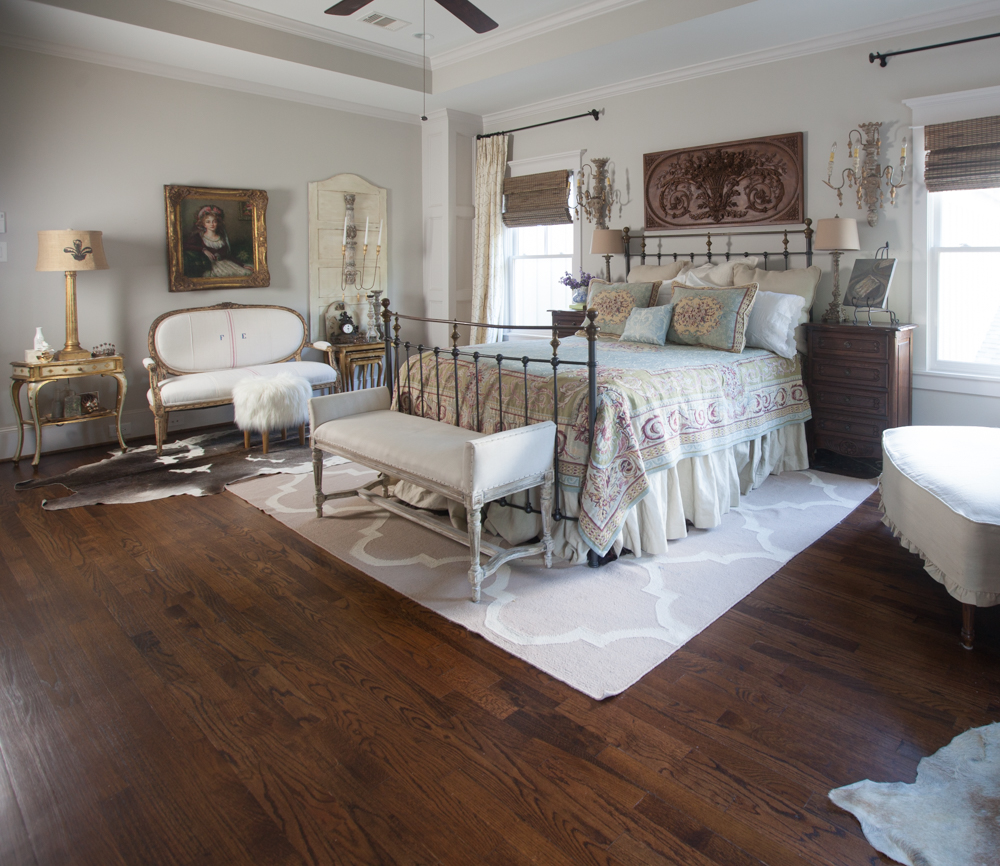 Agreeable gray SHERWIN WILLIAMS
I chose Eider white for the woodwork. It's a gray-white. You might not notice it's a very light gray until you see something bright white next to it. It works very well with agreeable gray.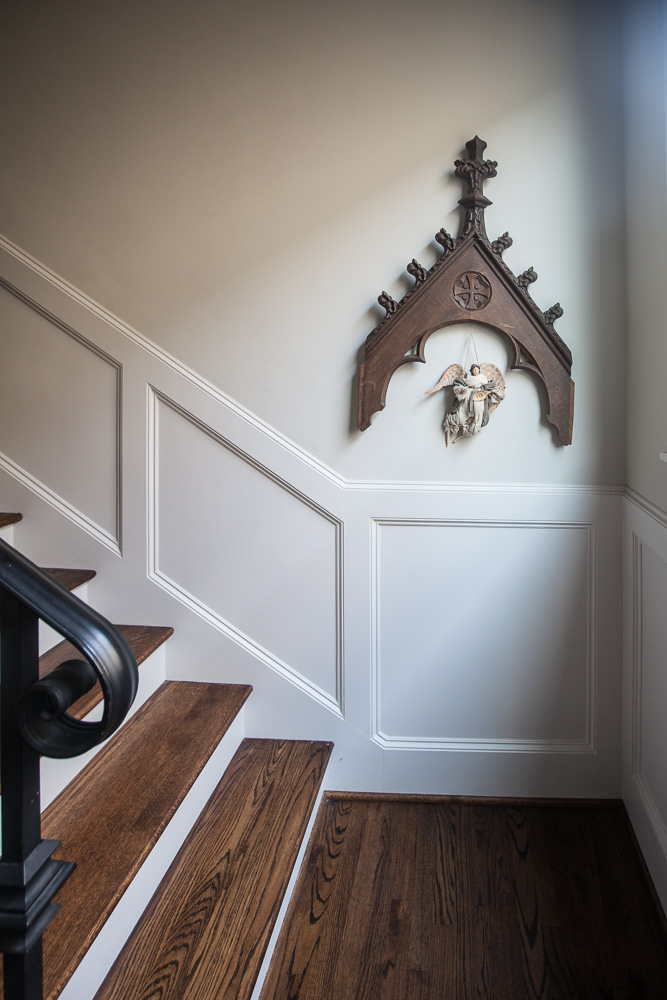 These are some more grays that we absolutely love. I don't have photos of these, since I haven't used them in my home. The Kendall charcoal and the Chelsea gray would be a fabulous look on a kitchen island. I think they would be a bit dark for walls, unless it was a bathroom or paneled study.
The stonington and owl gray are on the cool side, so just keep that in mind.
Here are links to the rest of the paint colors we mentioned.
Stonington Gray BENJAMIN MOORE
Kendall charcoal gray BENJAMIN MOORE