Today we are talking about the ottoman or ottomans. The plural is not 'ottomen'. I know that, because I looked it up. See? I am a woman of information.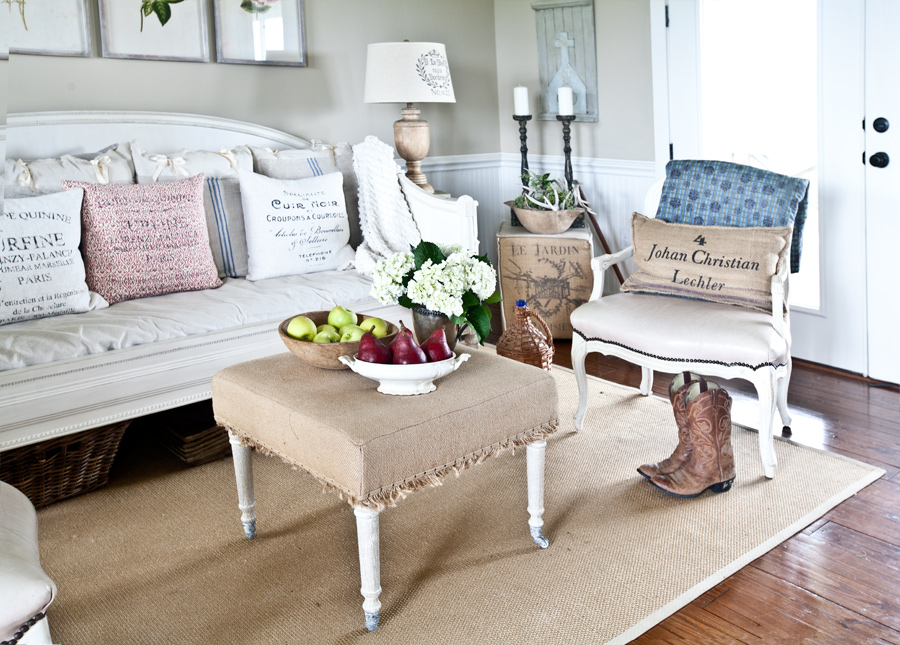 If you want to create a memorable tablescape, we're sharing our tips on the podcast today. Listen below.
There are many ottoman styles that work so well with farmhouse French style. The first one is burlap with exposed legs. It looks a bit Gustavian with the simple white legs and casters.
The next ottoman is more curvy and French looking. Okay maybe this is really a bench and not an ottoman, but I'm still including it, since it could be, sorta, maybe a ottoman.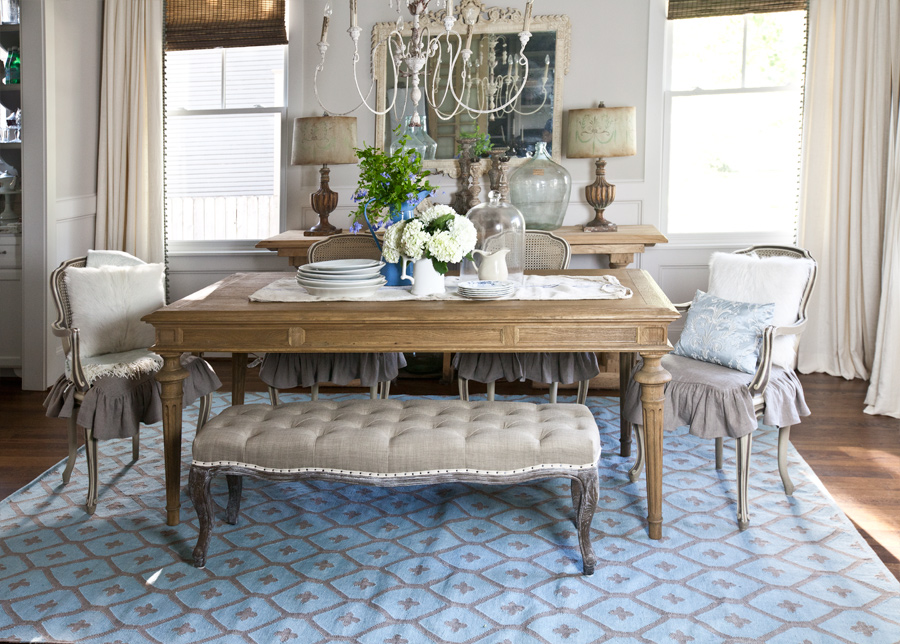 The next ottoman is round. I made a linen ruffled slipcover and this ottoman also has casters.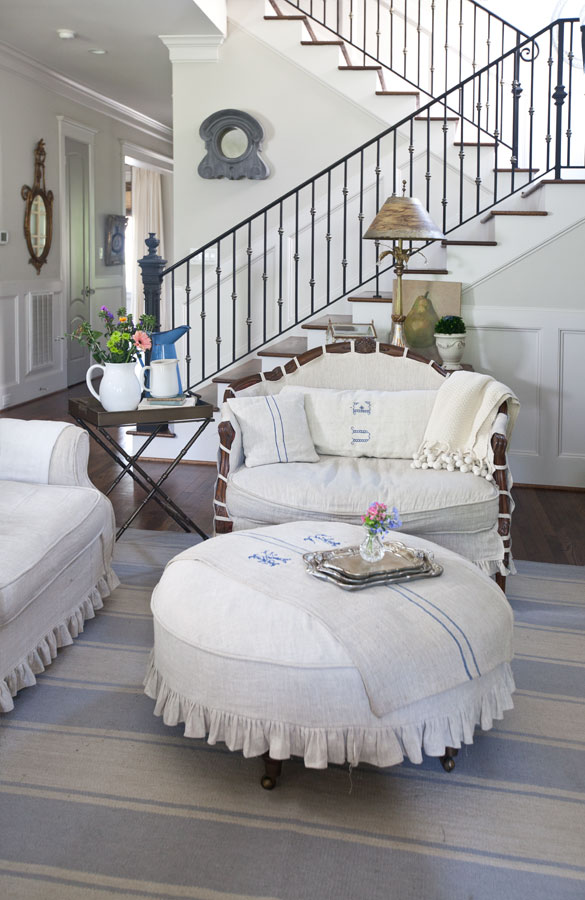 Here's the second cover I made for the this one.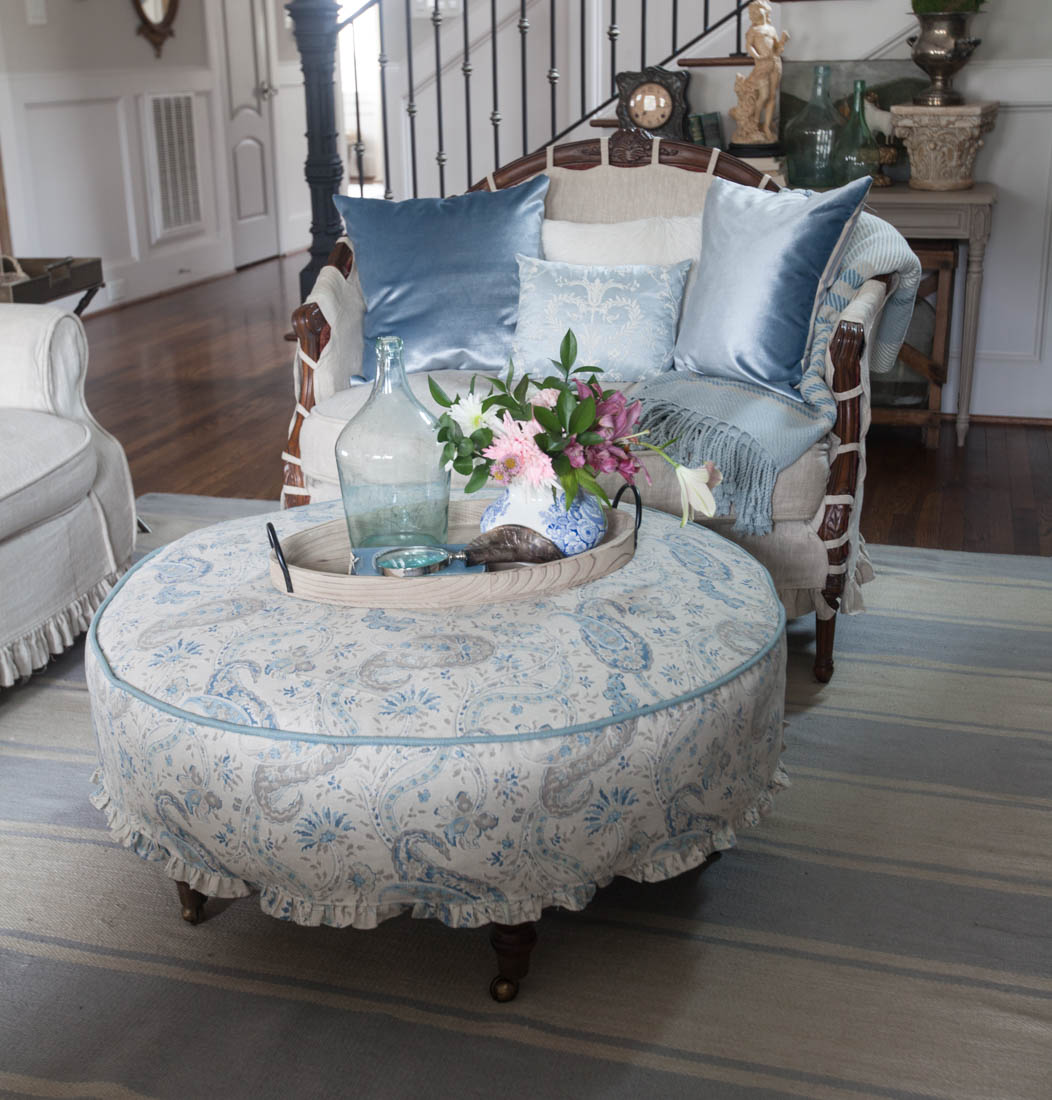 Here's one that has no legs. It's  a wool Kilim ottoman. Although not French I love these simply designed Kilim patterns, and think they go beautifully with farmhouse French style.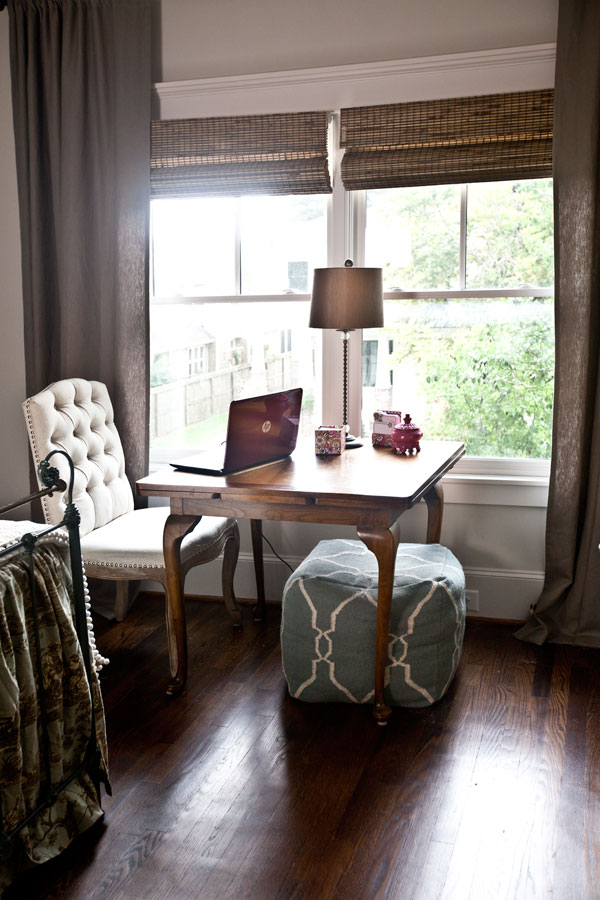 Below I have more simple ottomans. I bought these three at a Home Goods, and made burlap slipcovers for them.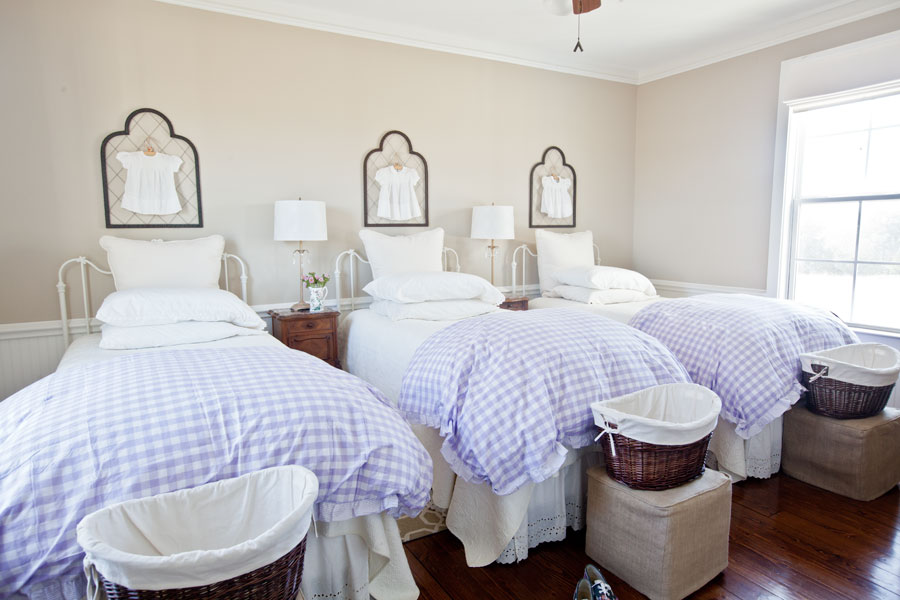 Later, I replaced them with these three in purple.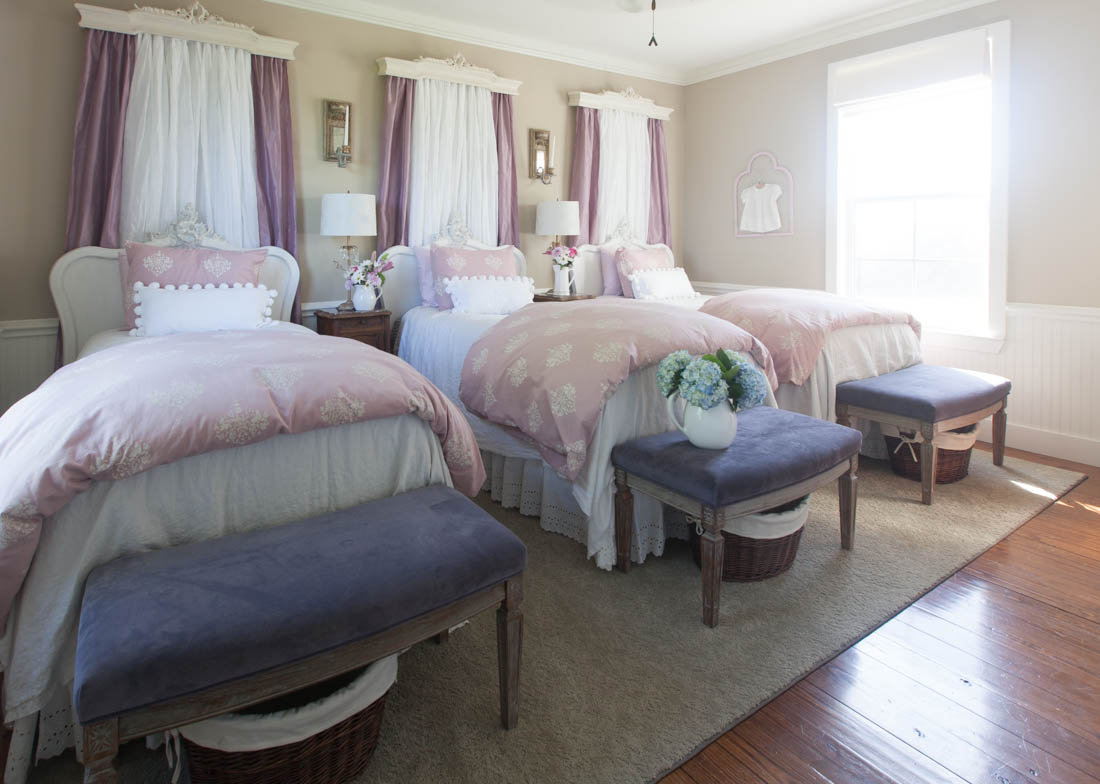 Yes this is the same settee I have in the living room, but this ottoman is different. This one is not round, but was made specifically to go with the settee. With the ottoman, the chair becomes more of a chaise lounge. I made these linen slipcovers as well.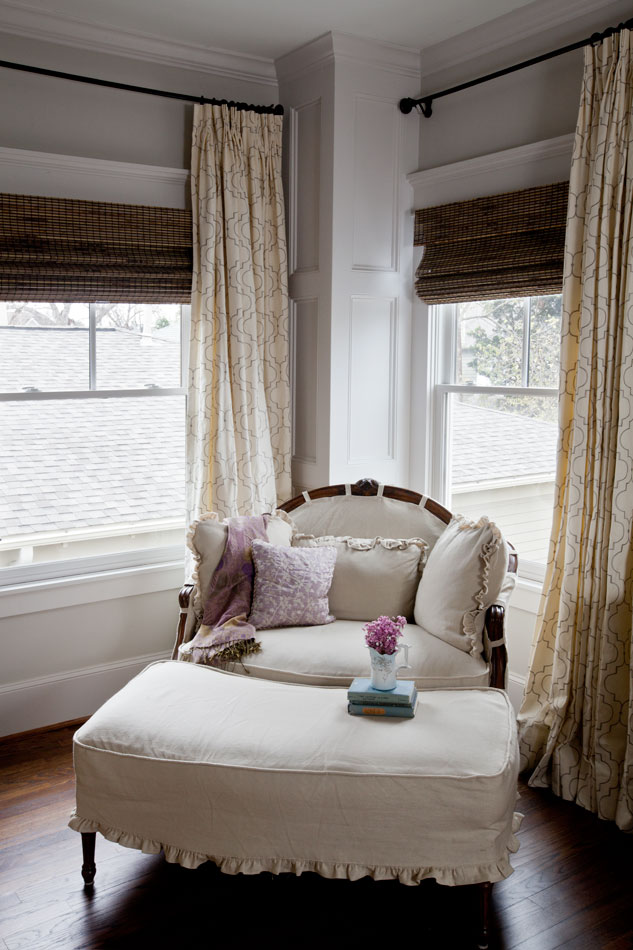 Some people have said this was a piano bench at one time. Either way, it's beautiful with new paint and fabric. You can see the transformation HERE.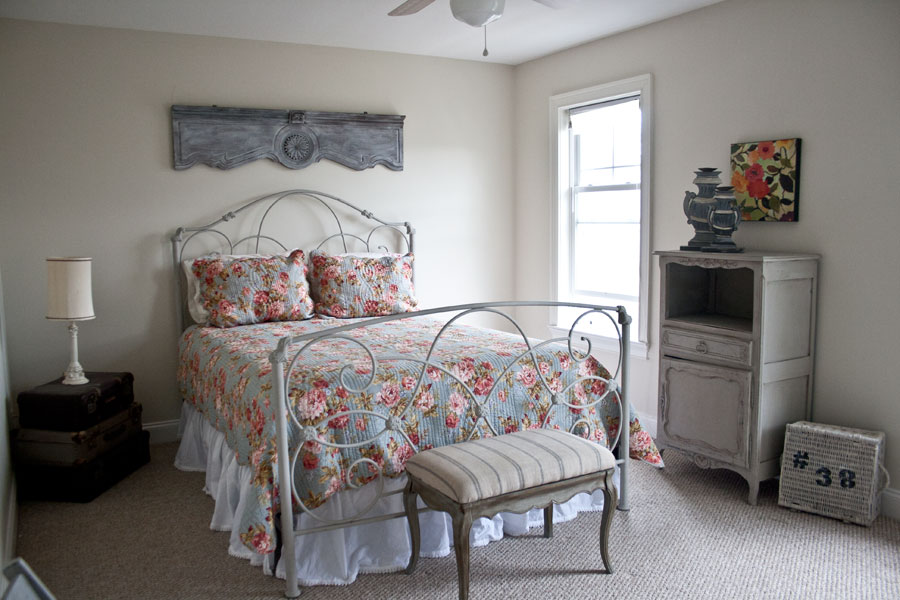 This pretty ottoman may look like it came with the chair, but it didn't. You can see the before photos HERE. This one is very French, a Louis XV style.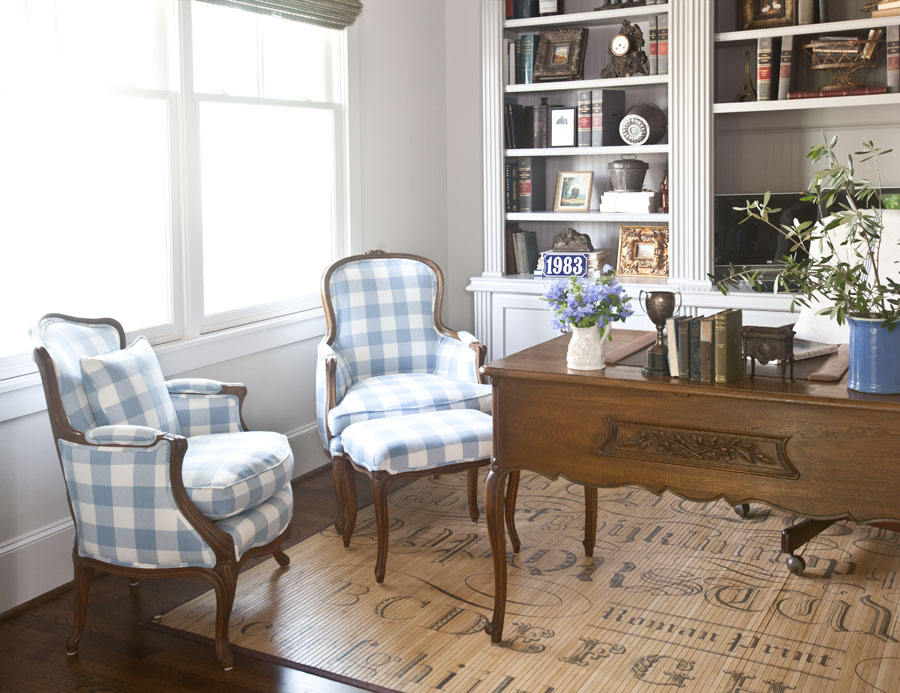 Then, there's the ottoman of Peggy's that I just made the slipcover for.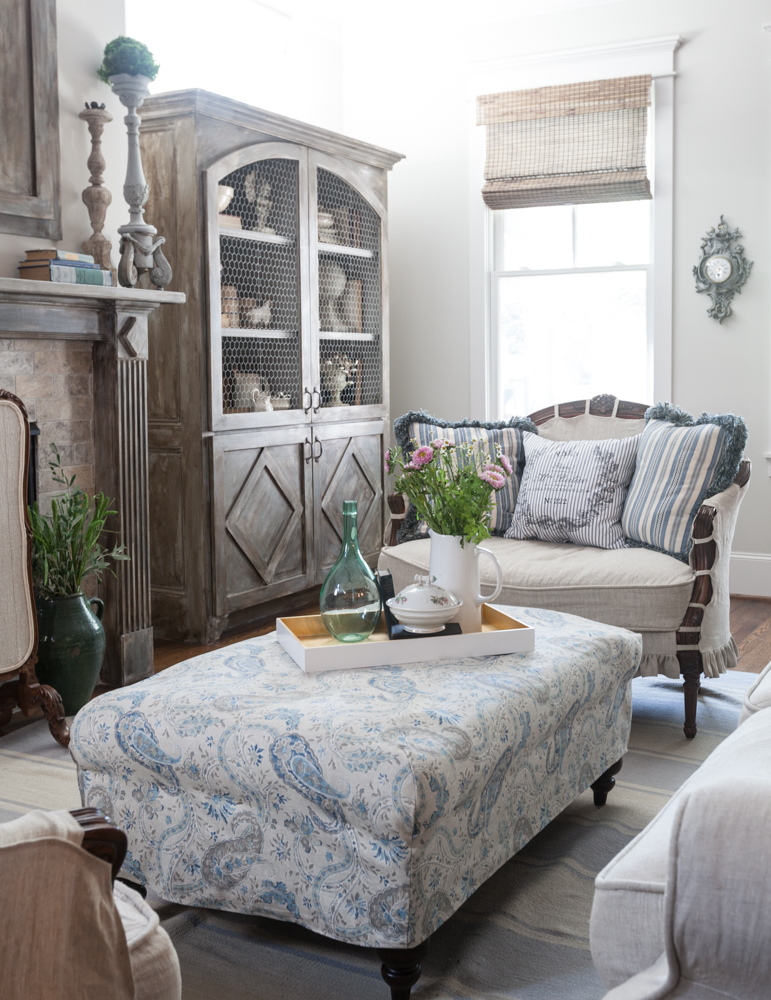 So there you have it, burlap, linen, buffalo check, and Kilim wool all work with farmhouse French style. Painted white legs, stained legs, and no legs are all fine. There are many styles that are very compatible.