10 Minute Decorating Ideas
I love simple 10 minute decorating ideas that you can do in… well… 10 minutes. So often we want to spruce up our homes, but we can't dedicate an entire week or day to the project. So what can do you in 10 minutes? A lot, really.
Here are some of my favorite 10 minute decorating ideas.
BRING THE OUTDOORS IN
Clip some branches from a shrub in your yard and put them in a vase with water. This is my very favorite tip and it's really simple and easy. What a difference it makes to have a little bit of something living inside the house. It's great to cut blooms from your yard, but these branches below don't even have any blooms, but they still add a breath of fresh air to the room.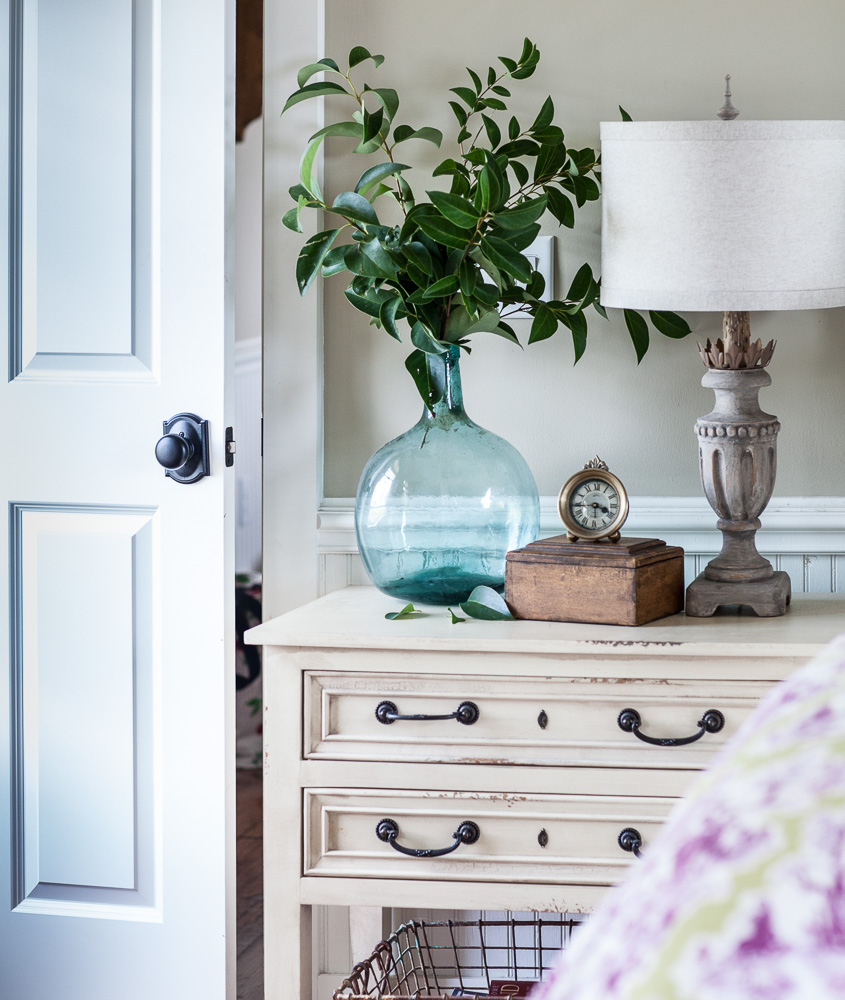 You might enjoy our recent episode on our favorite 10 minute decorating tips.
GET RID OF CLUTTER
I feel a little bit like a broken record, but seriously removing clutter will make you feel so much better. You won't even realize how much it was dragging you down, until you get it out of your house. Moving is a great motivator for getting rid of excess stuff, but you can do it in small doses even if you aren't going any where. I limit the stuff on my desk to the stuff I can fit on this tray. That way my husband can set his gym bag on the desk when he's getting ready for the day. So keeping clutter to a minimum makes our marriage better too.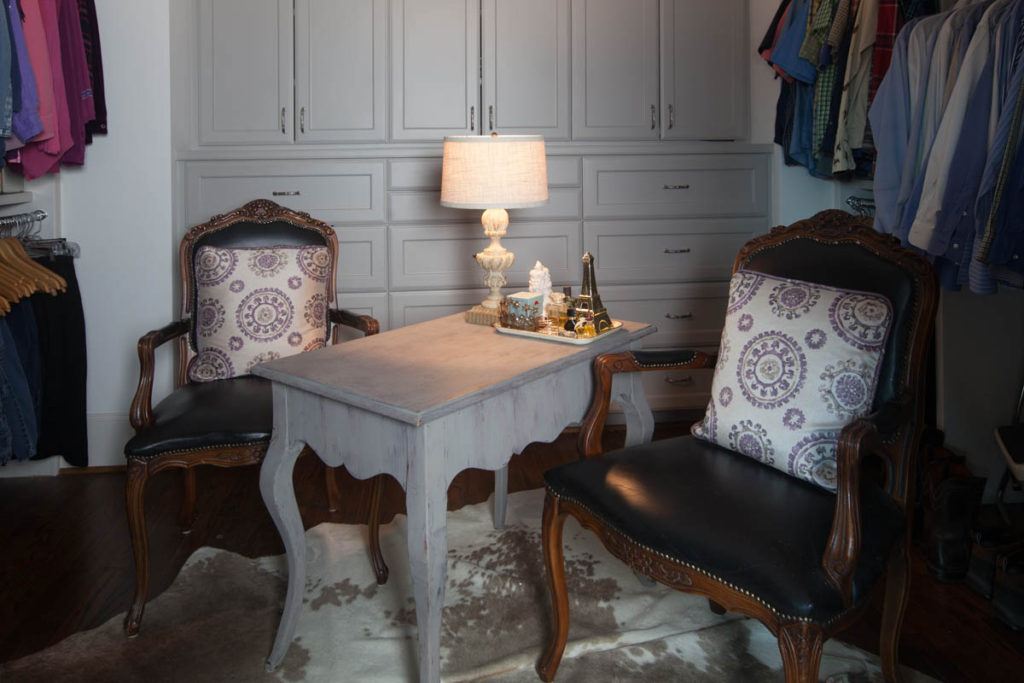 PAINT IT
If you don't like it any more, paint it! Spray paint is super fast and works for many things. I ended up painting this tray with a brush rather than spray paint since I didn't want to paint over the green tiles. On many occasion I thought I was going to get rid of something, but painted it, then decided it was worth keeping. I keep white spray paint in my cupboard just in case I need it in an emergency.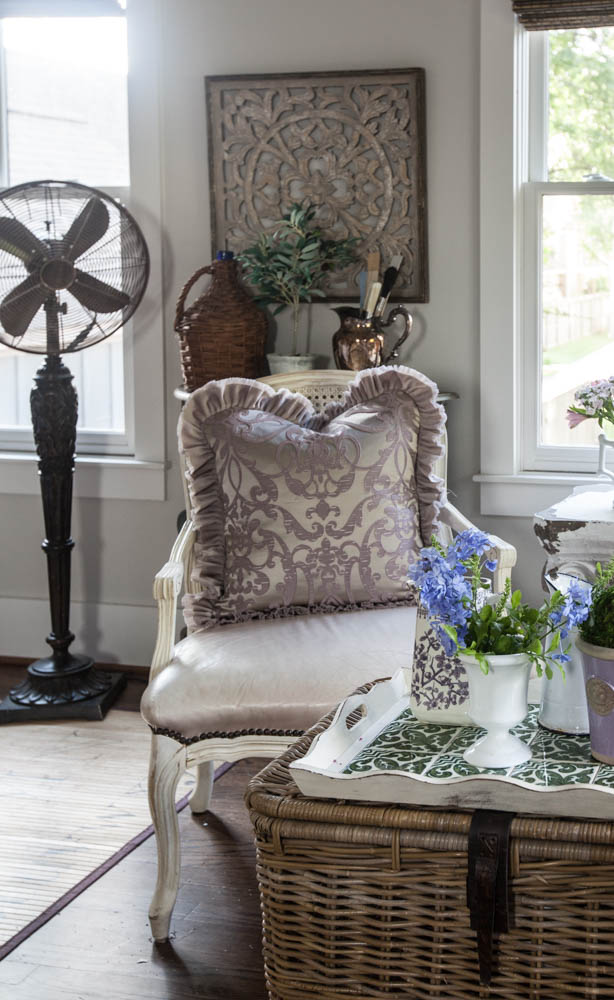 ADD PILLOWS
Pillows are a great way to add freshness to a room very quickly. You can rotate them from one room to another or rotate them in and out of a closet. Try keeping a set for each season. If you really want to save on storage space, then have one set of pillows, but several sets of pillow covers. Then  you only need to store the covers that you aren't using.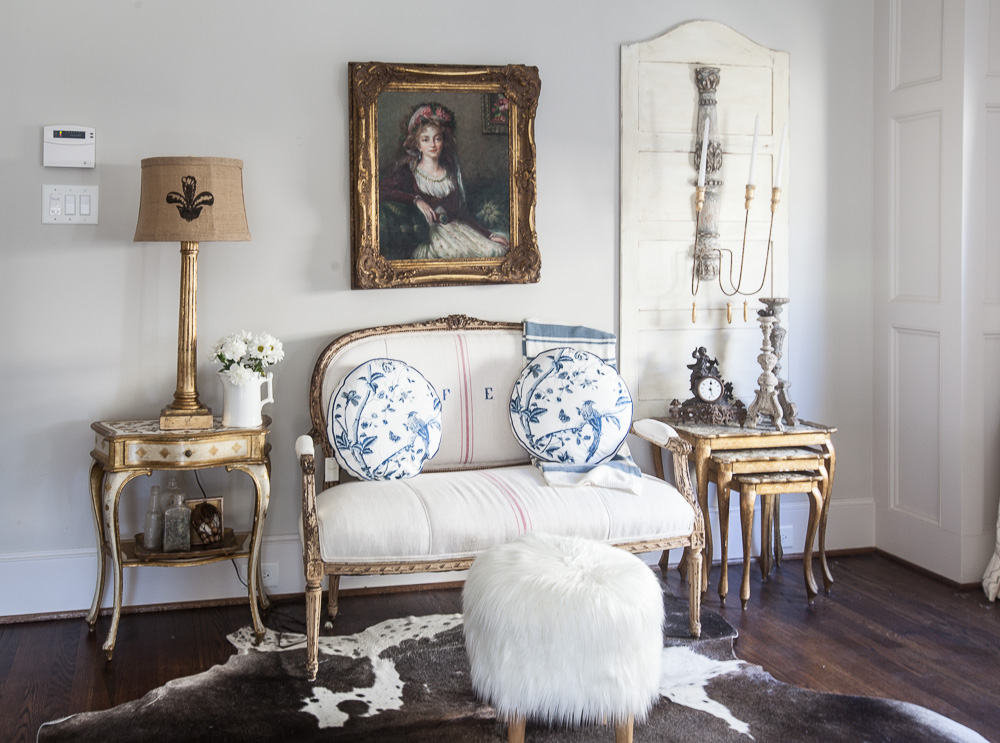 Today's podcast episode is about creating a fall vignette.Listen below.