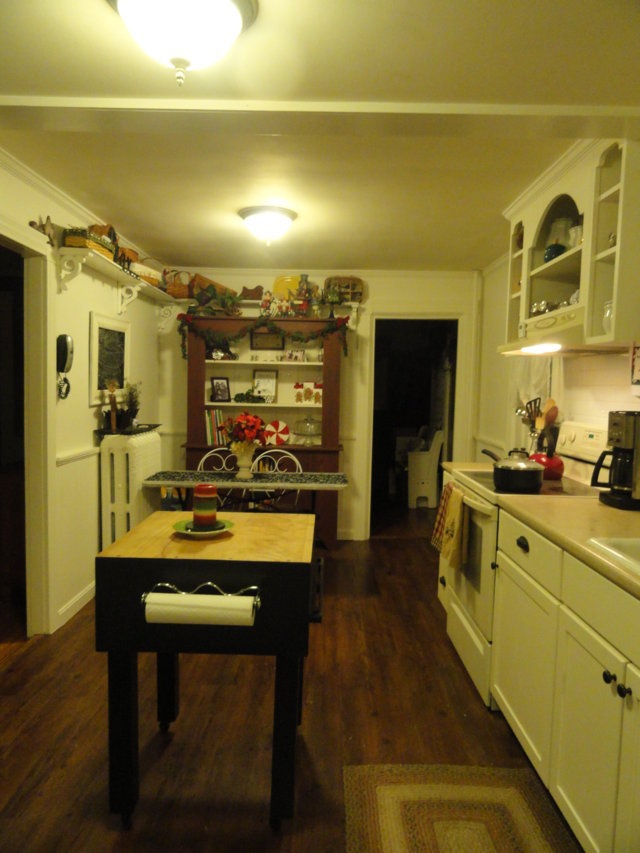 I know you love a good BEFORE and AFTER, and here's a good one.
Jolena sent me her amazing kitchen redo from last year. She lives in a very old house (at least 125 years old).
They had to replace the joists, which left a gaping dirt hole in her house for a month. She and her family did most of the work themselves.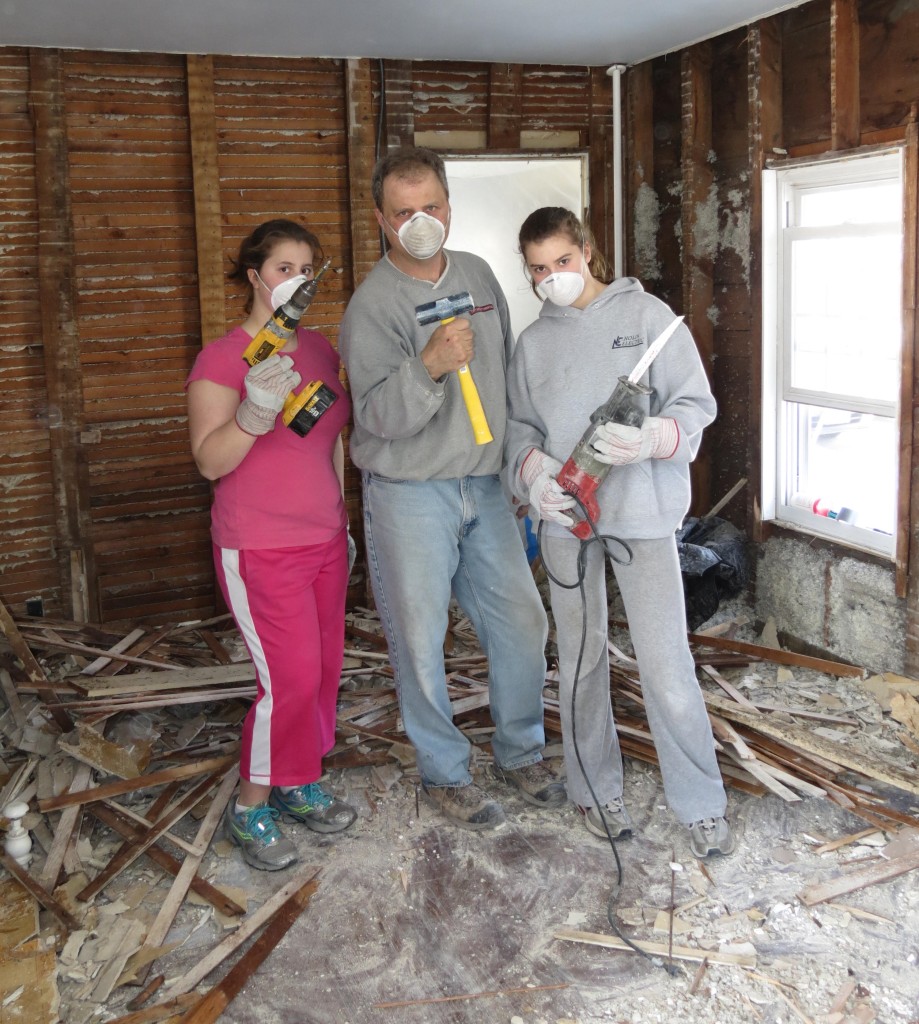 Just look at that farmhouse sink and that charming light over the sink.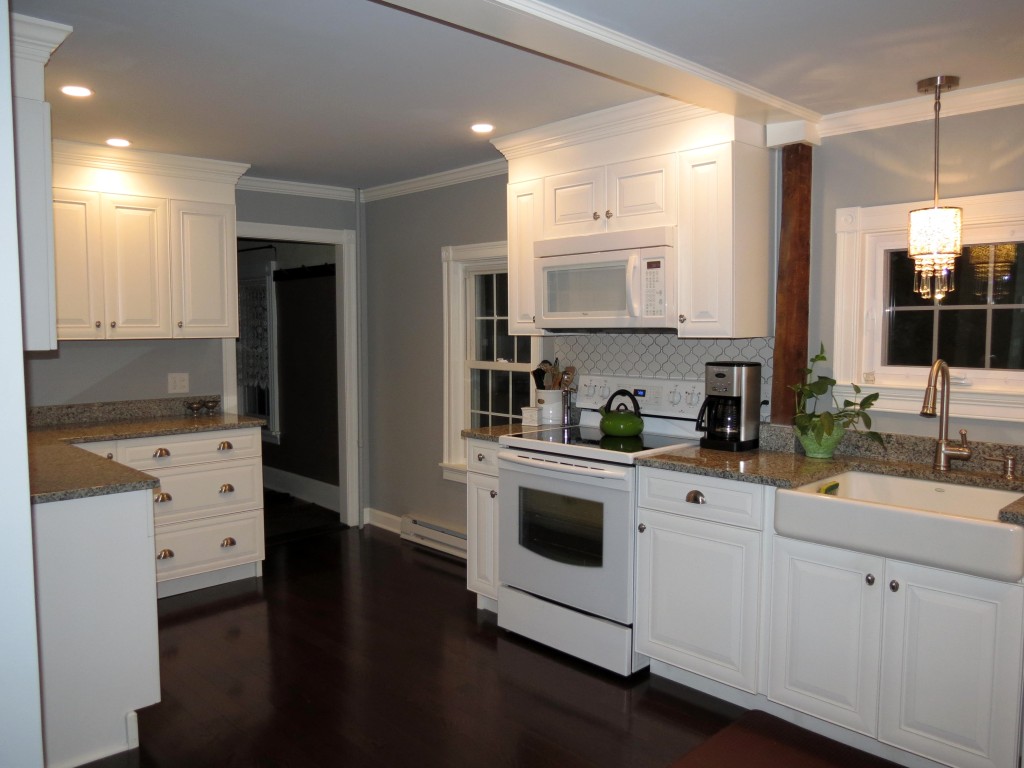 Jolena, used some open shelving on one wall, which helped to keep the room feeling nice and airy.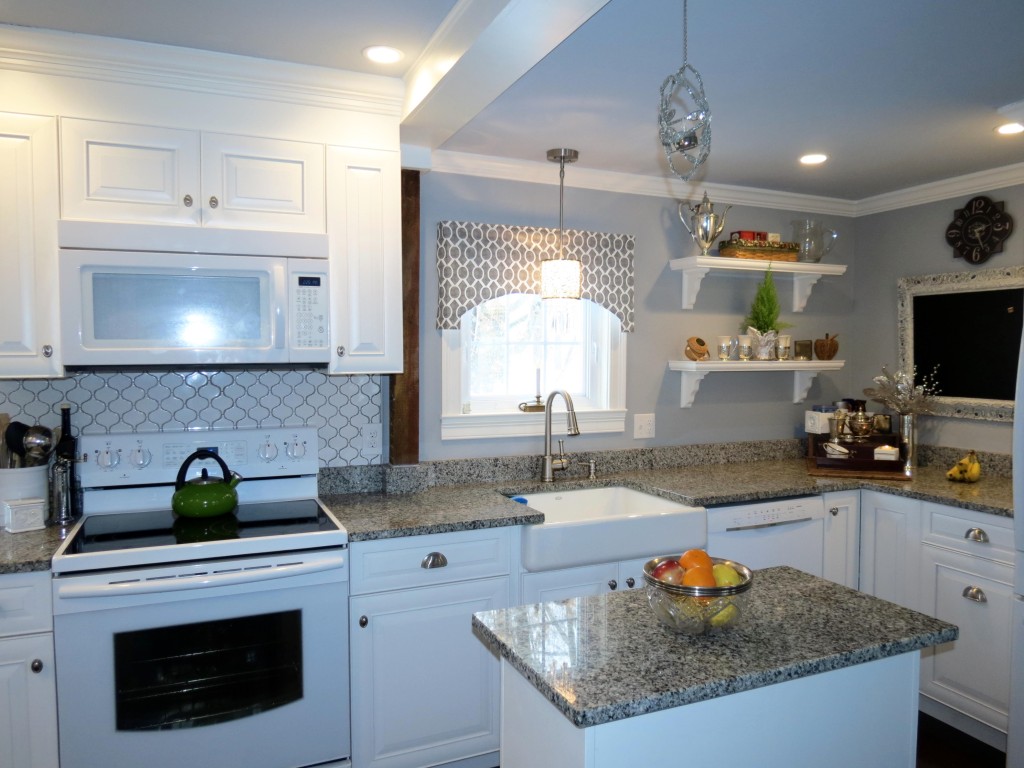 Even with limited space, they were able to add a island with storage underneath.
Here's some notes from Jolena.
We bought our 1800's home in 2003 and have worked with sloping floors, lack of insulation and horse-hair plaster with loving care but realizing doors in the kitchen weren't closing right anymore and the fridge was sinking into the floor. We considered moving but love our old home so we bit the bullet and took everything back to the studs. My demo-crew was my two teenage daughters, hubby and myself. 

A friend helped us replaced the sill and joists that had been destroyed by powder post beetles.  We hired out the plumbing and electrical but hubby and I did everything else from framing in windows to installing cabinetry and flooring. then sewing curtains.  

 

The bathroom was off the kitchen and was part of the renovation. We took some space from the kitchen, expanded the bathroom and brought up the washer and dryer from the basement. We purchased an old dresser with mirror and converted it into a bathroom vanity. 

I love our home. I love that it is a place that we have worked side-by-side to make our ideas a reality.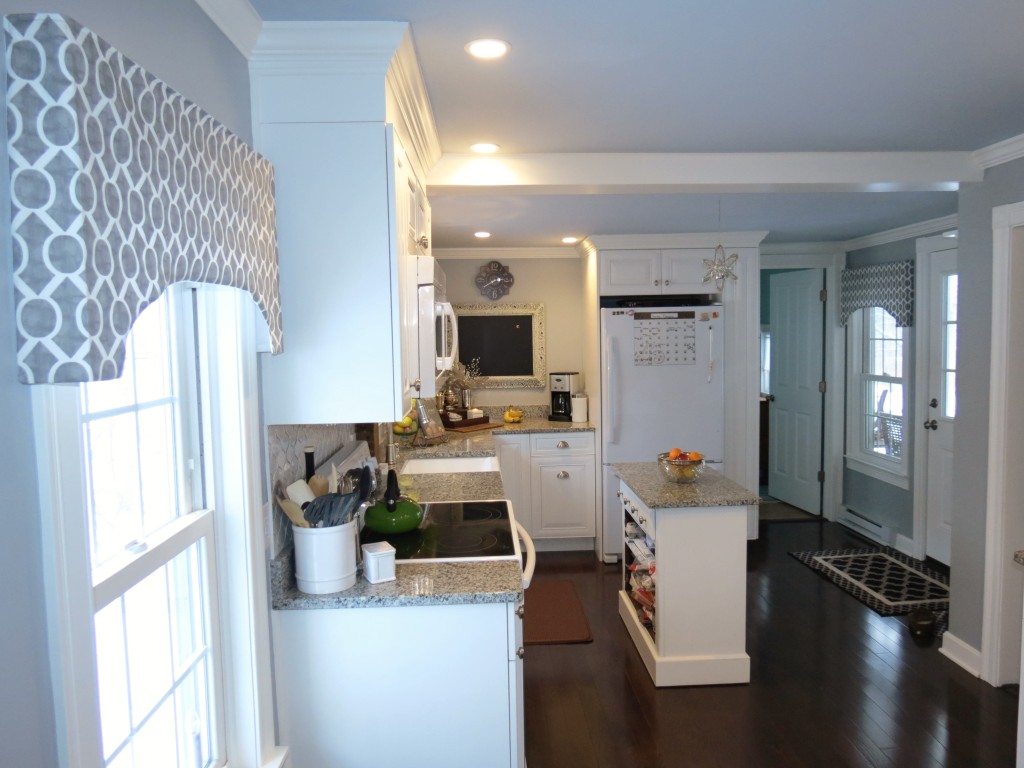 If you want to see more of Jolena's house you can check out her blog, HERE.