The flowers in the pastures were so beautiful last week, that I couldn't help myself; I cut some fresh flowers for the house.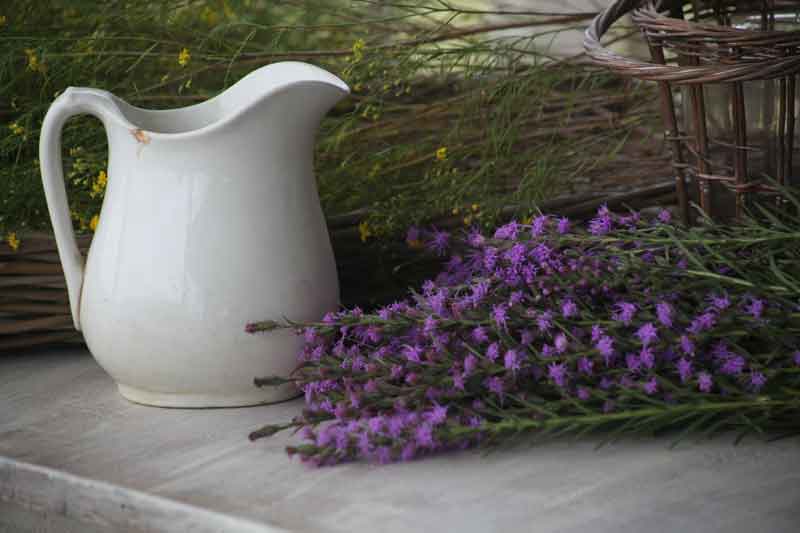 I found myself smiling as I cut the stems and added them to my pitchers.
I began to wonder if it was actually possible to be unhappy while arranging flowers.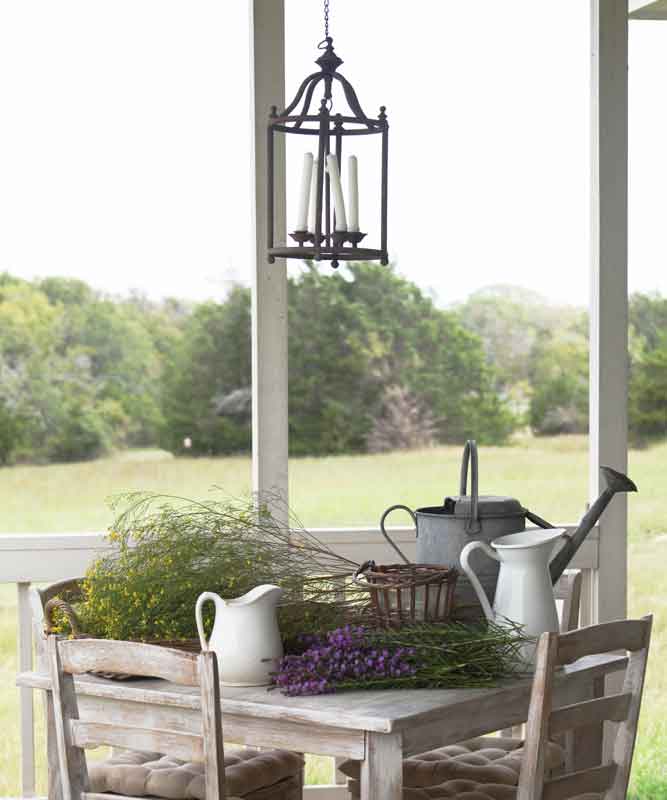 It was a cloudy Fall day, but the lack of sunshine cast no shadows on my joy.  Did you notice my gorgeous little chandy?  It's from Decor Steals.  
I was in my favorite place doing one of my most favorite things.  I love how each season brings something special just for that season.  I didn't pay that much attention to the seasons, BR, before the ranch.  I lived my days mostly indoors indifferent to the changing of seasons.  Now that I live outdoors on my back porch, there's no need to make seasonal changes to my decor, nature does it for me.   Here are some of our views of Fall at the ranch.
Can you smell the fresh scents of Fall? The air seems so clean and cool, especially just after the hay has been cut.  And so here we are full into Fall, and the flowers still appear.  Even the bluebonnets are beginning to show their faces, although they won't begin blooming until March.
Seeing the flowers as I walk through the pasture is my little peak into heaven.  Every year, so long as it rains, flowers just appear. Every few weeks, some fade away, while other ones take their place. The purple flowers are gay feathers, and the yellow ones are called dog weed.
Who knew dog weed was something you would want?  Personally I think bloggers should be allowed to name flowers. I think we would do a better job. 
We could call it… that yellow flower, or … little yellow blooms, or … well (staring off into space, desperately trying to come up with a better name) what do you think?  Don't make me do all of the work, can't you see I need a little help here??
Whatever the flowers are called, they make me so happy.
I wish you were sitting here on the porch with me right now, you with your flower-naming skills, and me with my clippers.  We would make quite a team.