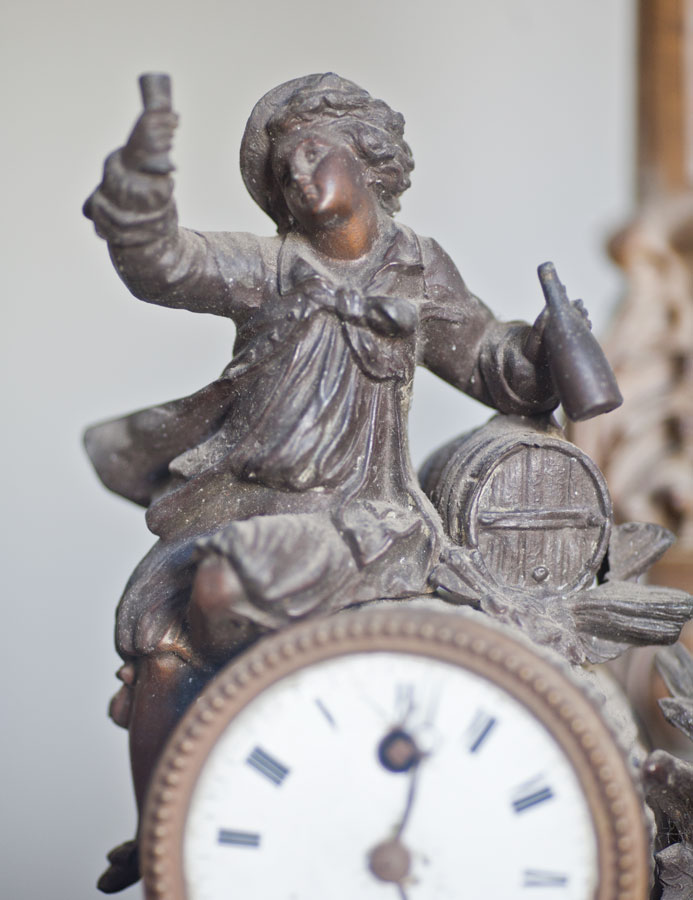 I love French clocks.  So I found this antique clock in Round Top, but it didn't have any of the insides in it, meaning it is no longer functional. Did that keep me from buying it?  Of course not.  I just like it 'cause it's pretty any way.
My rules for buying old stuff: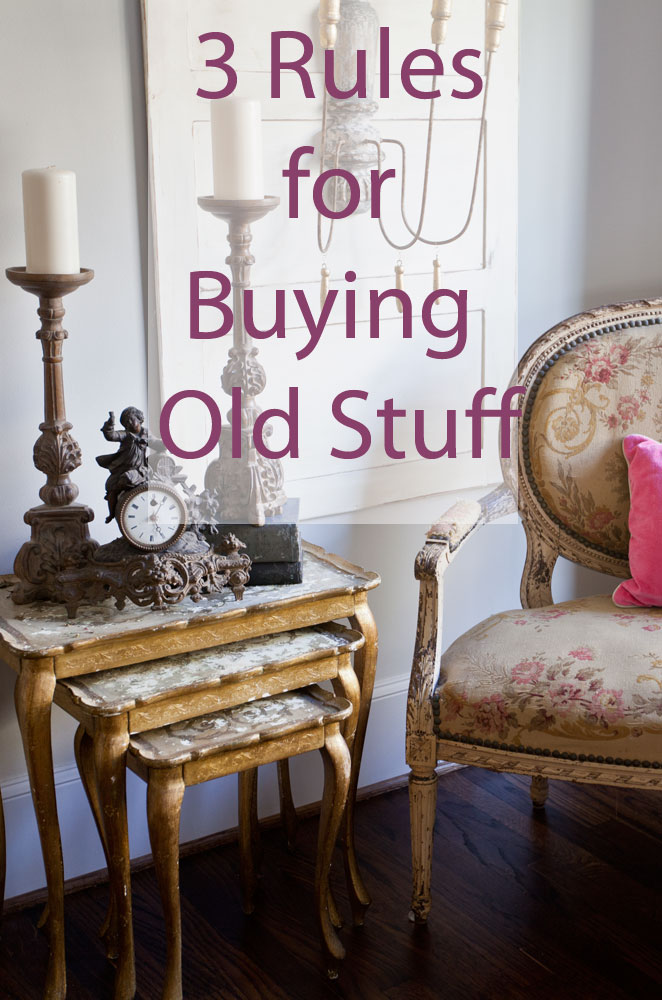 1. It's usually okay if it doesn't work any more. I will buy an old clock that doesn't work. I will not buy wobbly furniture.  I have not have a good experience fixing old furniture that isn't sturdy.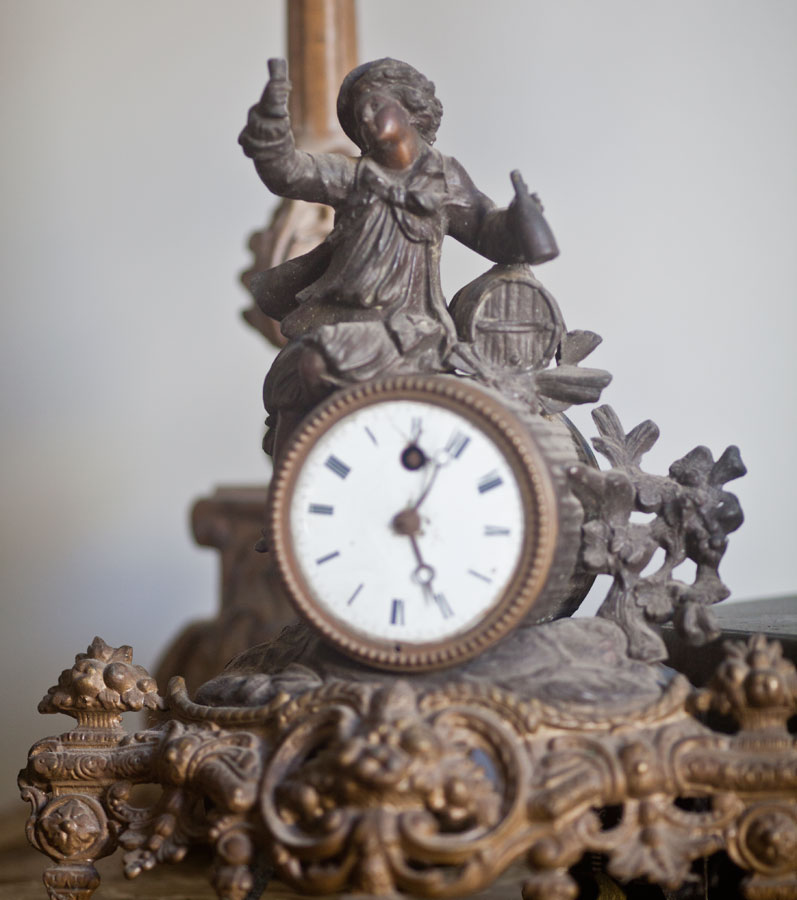 2. It's okay if it isn't in pristine condition. Used things are going to have 'issues'. Just decide which ones you can live with, and which ones will bug you every day you look at it. This clock is missing some of the decorative work on one side. I didn't notice until after I bought it, which proves it shouldn't be a big deal to me.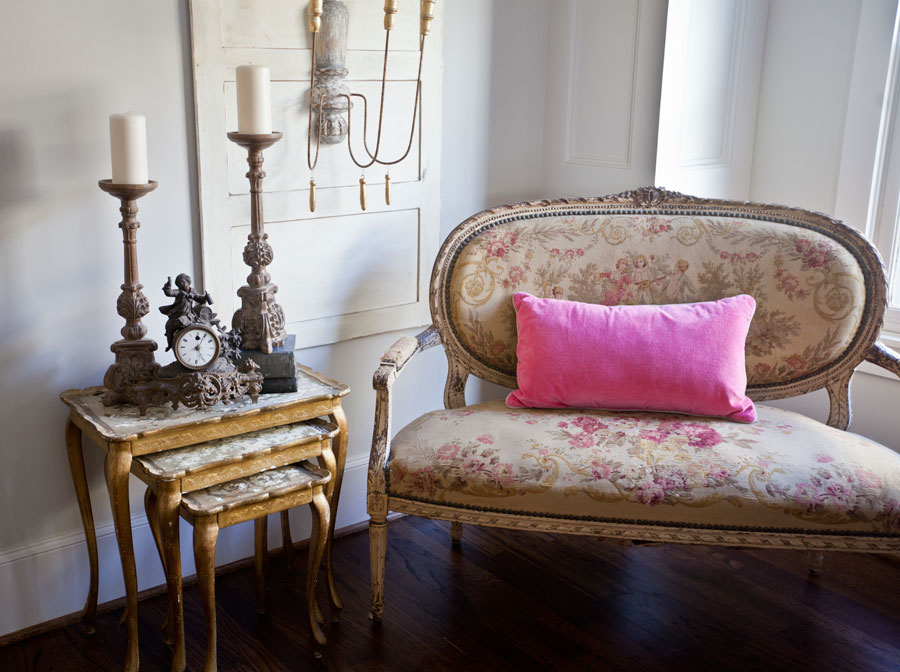 3. If you really like it, get it now. Don't wait for the price to go down, because 9 times out of 10, it will be gone by then.  If you like it, buy it (if you can afford it.) I can't tell you how many times I've missed something because I hesitated. At the auction you have seconds to decide.  At least at the thrift store I can take 10 minutes or so to think about it.
And lastly, HAPPY SHOPPING!
What are your tips for buying vintage or antique things?