I don't always mention when I'm in a magazine, because it feels a little braggy. But I wanted to let you know about the 3 that are in the works. This brings the total to 21 (not including the Round Top Register). See what I mean, it sounds a bit braggy.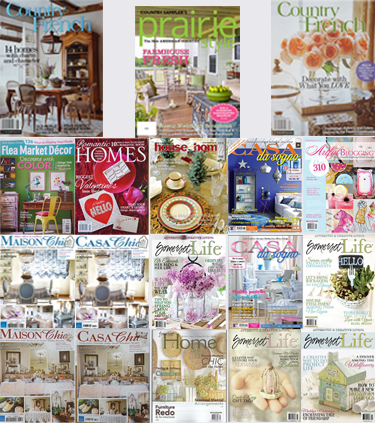 Still I've found people are interested in what I am doing away from the blog, so here we go.
There's a feature coming out in American Farmhouse Style magazine in 2017. I believe it will be their spring 2017 issue. I'm showing one of their covers, but this isn't the issue I'm in. It isn't out yet. Sometimes magazines use my photos and sometimes they send a photographer to my home. For this issue, they used my photos.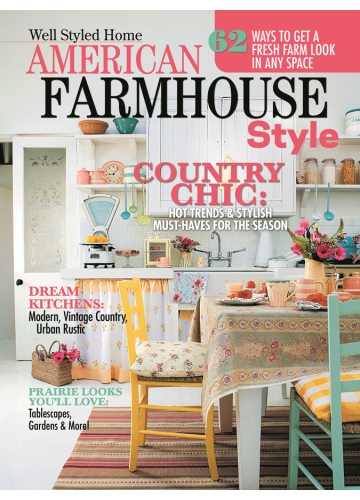 To enter my December giveaway, simply leave a comment on any post, and you will be automatically entered to win. Contests rules are here.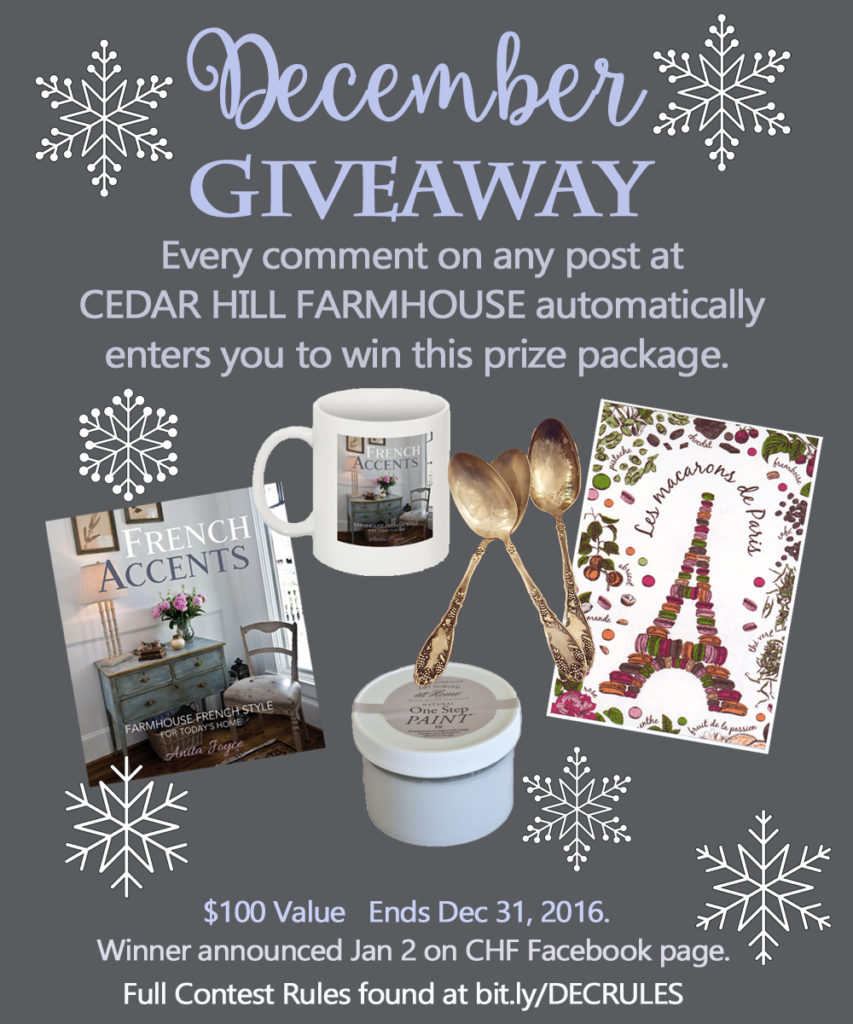 I also wanted to let you know that the latest Round Top Register is available. I have an interior design column there. I love how I can write in my quirky way, and no one thinks it's odd.
You can read my column below.
Which brings me the fun day I had last week. On Tuesday, Miss Fifi came for a visit. I've met her a couple of times. You may remember she featured my farm in her magazine Prairie Style last summer. My porch even made the cover! Although the magazine came out in the summer of 2016, she shot my house sometime back in 2015.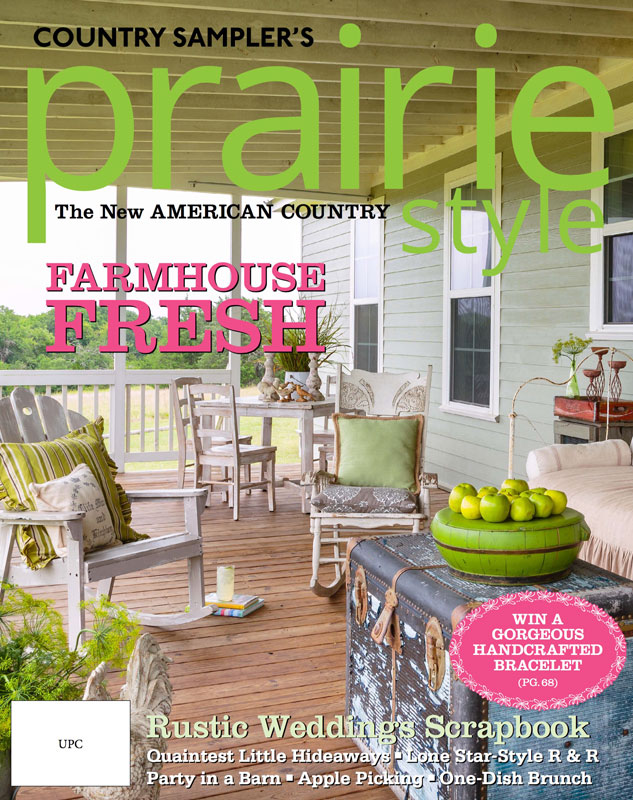 She came to shoot my city house this time. She and Molly bonded like they had never been apart.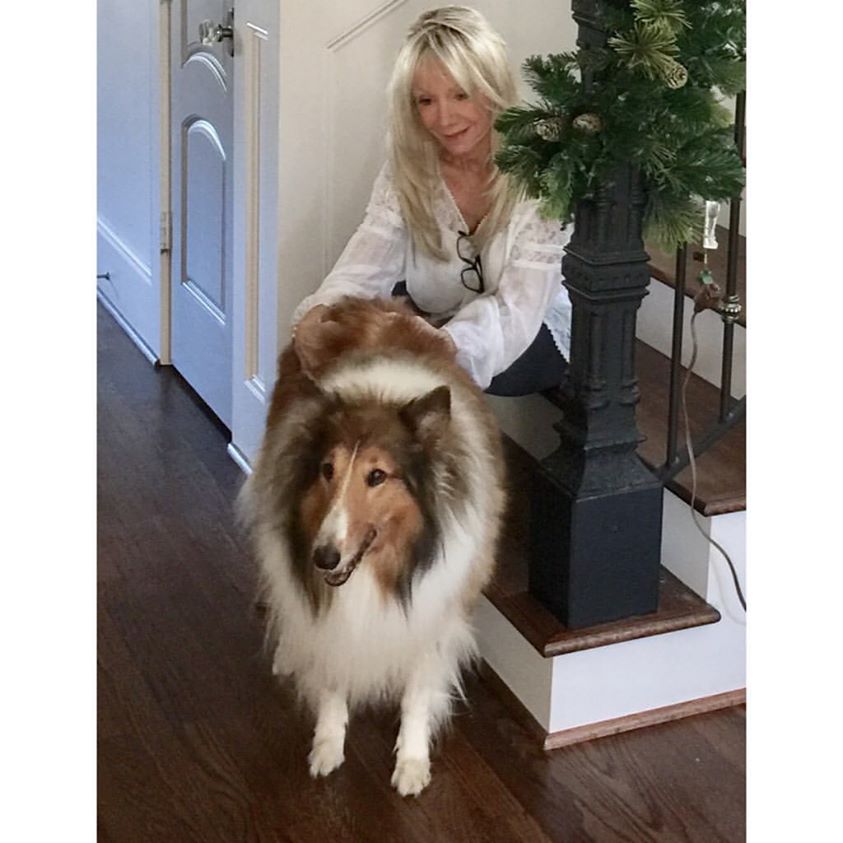 It was very relaxed too. Sometimes these shoots are stressful, but Fifi has a very relaxed working style. She's chill. No really.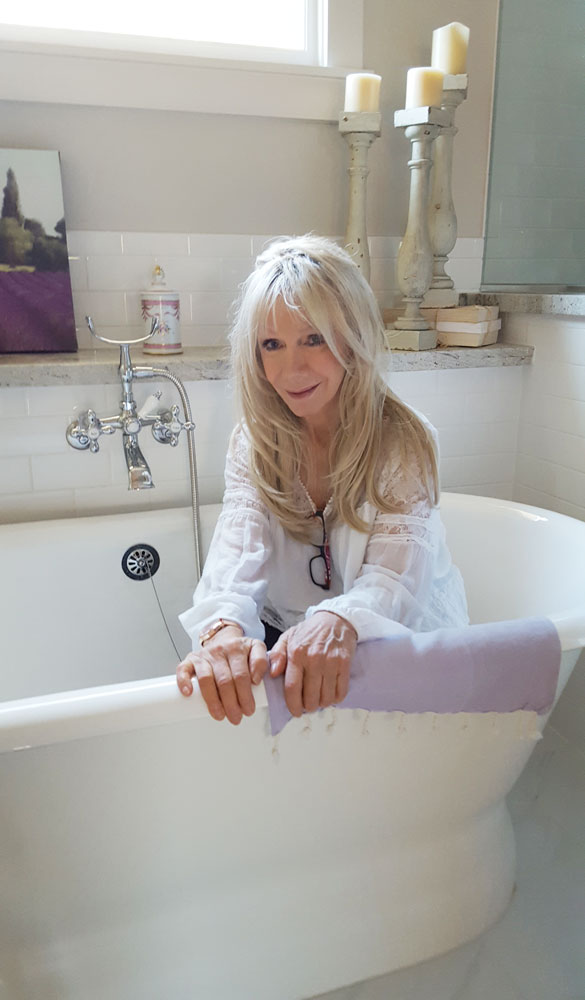 See what I mean?
So what's it like having your house photographed for a magazine? Well I know some people do get worried about every speck of dust, but not me. I photograph my house every day, so I know that a lot of things that aren't perfect don't show up in the photos. And if they do, often a speck of dust or a lamp cord can be photographed out.
Some stylists move a lot of stuff around, while others don't. There are a few studio lights brought in, but usually there isn't too much equipment used. The photographers always tether their cameras to their laptops. I really need to start doing that. Sometimes when I shoot, my photo looks fine on the back of my camera, but when I look at it on my computer screen a week later, I realize that I am showing up in a mirror, or Molly's paw is in the corner of the photo. A week later is not the right time to realize you didn't get a critical shot you need.
Some magazine shoots have long detailed notes on what is to be in each shot, while other stylists have a general idea of what they will do, and figure out the details during the shoot. I love seeing them in action. They see my house through fresh eyes, and move things around in ways I hadn't thought of.
Fifi didn't move much stuff, but was so sweet to try to put everything back the way she found it. She asked me where a few things go, like there's actually a place for everything. I move things around so much, I honestly didn't remember where I had some of the things. I left a bunch of Christmas things out, since she said she might want some holiday touches. In the end, I don't think they did shoot any Christmas scenes.
Of course I expect this photo to be on the cover of the magazine.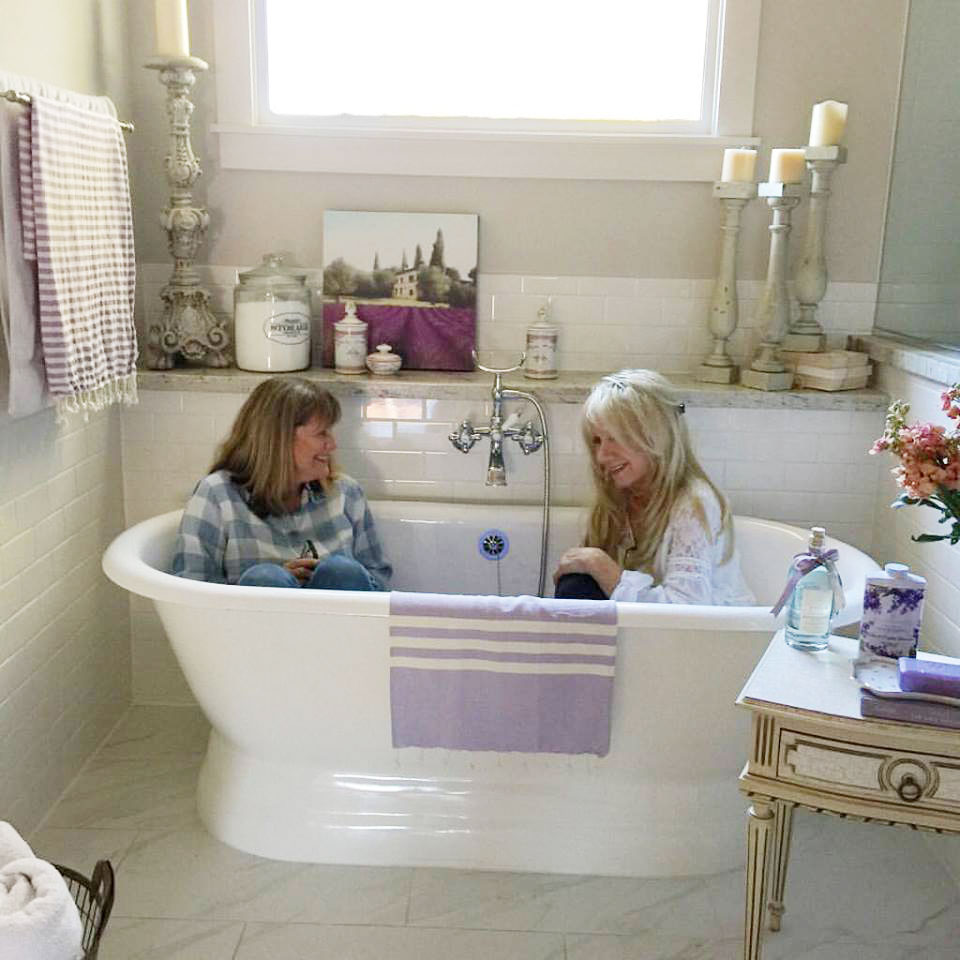 I almost forgot to mention, which magazines the photos will be in. I was told to look for the feature in Romantic Country magazine 2017 and French Country Style 2018. (These are older covers I'm sharing.)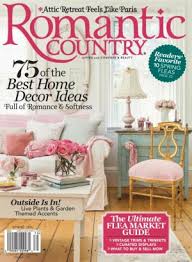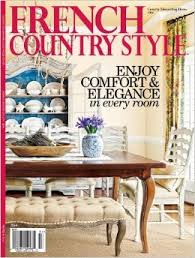 Yes sometimes these things stretch out. Meredith Publishing contacted me for my first Country French magazine feature in January 2014, shot it in the fall of 2014, then it showed up in Fall 2015.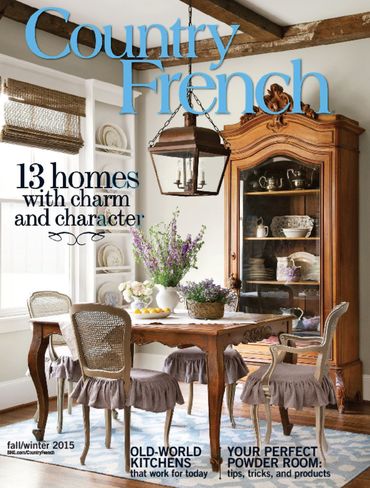 They used some of those photos from 2014 for the 2016 feature they did on me this fall.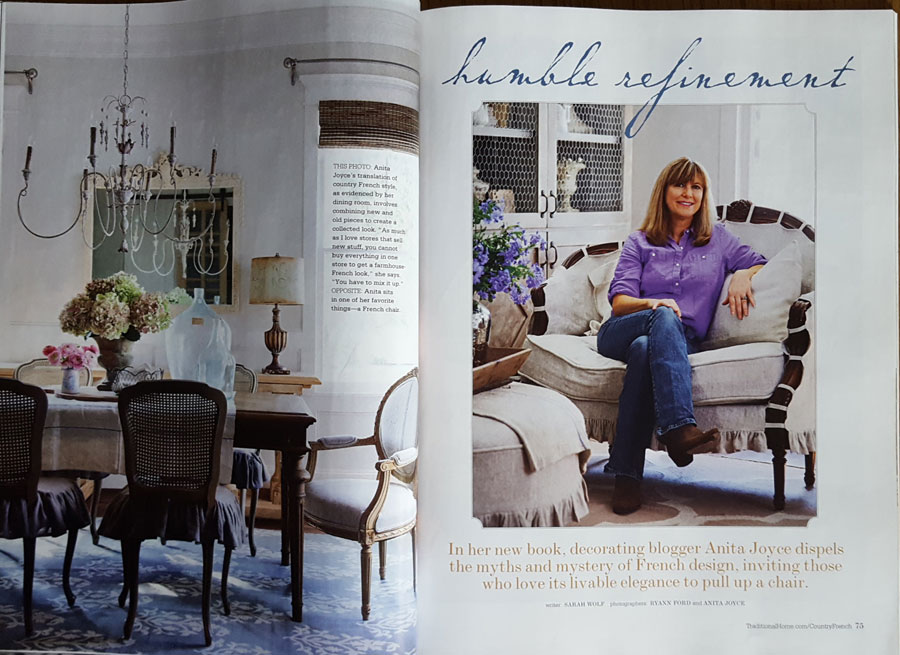 One time a stylist and photographer shot my house for a magazine, and the magazine folded before the photos were even used. That happens too.
I try to spread the love too. I've connected a few magazines with my friends over the years. I was able to set Fifi up with my lovely neighbor Lisa, and I'm excited to see her home featured as well.