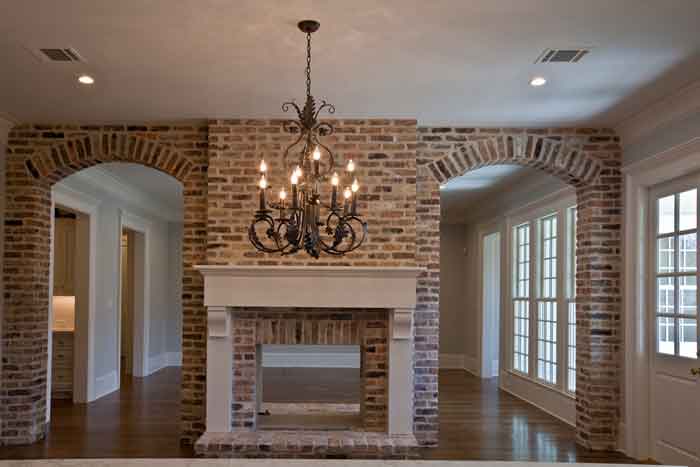 Can you imagine having this view from your kitchen?  I know one happy couple that does.  On the other side of the fireplace is the living room.  I love this two-way fireplace!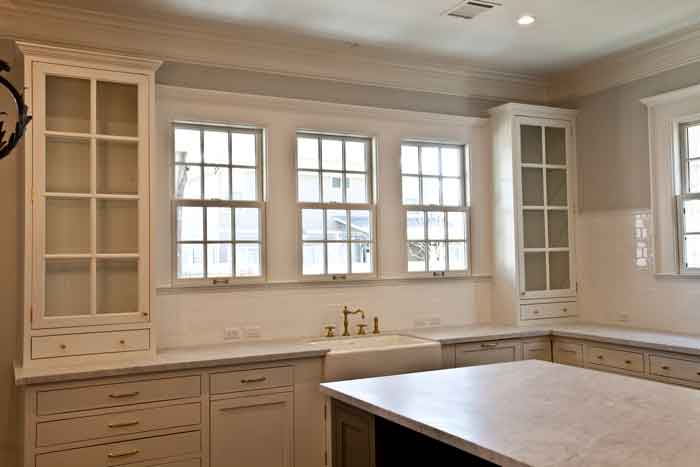 Of course they selected a farmhouse sink similar to mine. Good choice!!  The island is painted a gray to contrast with the cabinets. I really like the way it works in here. The chandelier is large and works well in the space.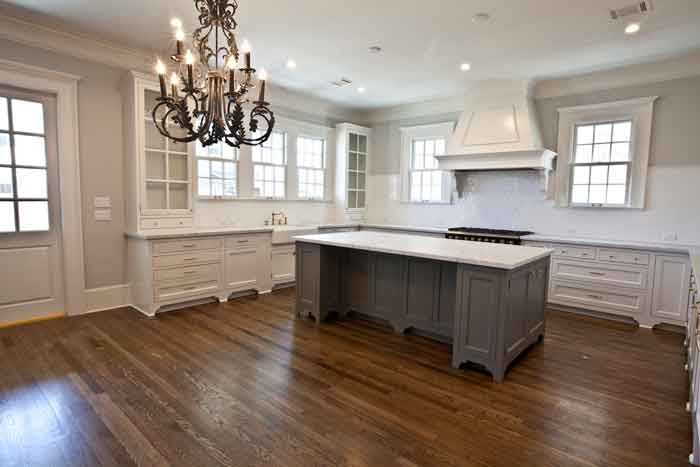 Note the French stove hood. The lines clean, yet the hood has lots of personality. There are no cabinets next to the stove, instead they opted for windows.  I love this look, but for a small kitchen, often that space is needed for cabinetry.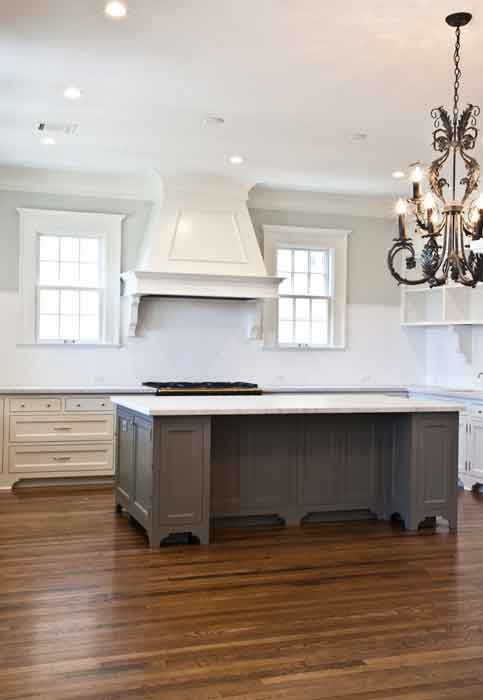 The faucet is solid brass, which was out of favor for a long time, but is back in.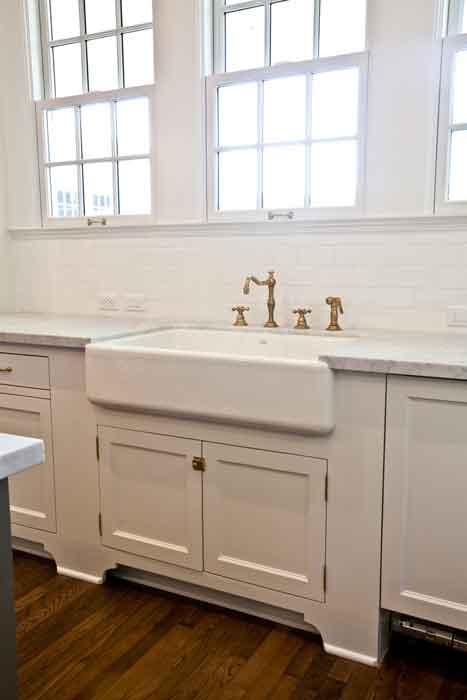 Here we are looking through one of the arches back into the kitchen.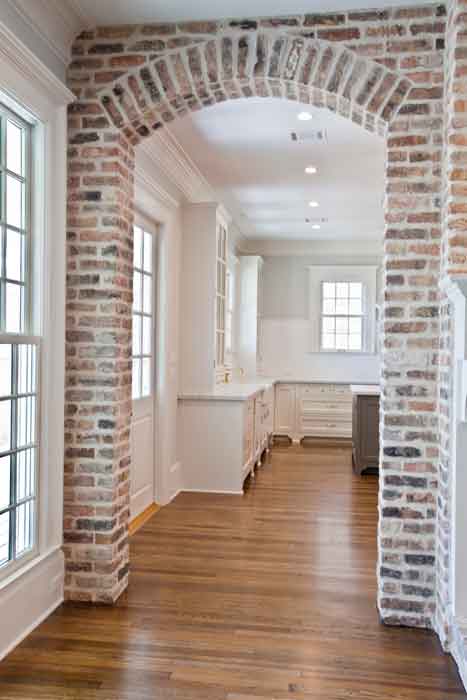 Of course the star of the kitchen is the fabulous French gas range. I don't even want to know what that cost.
I photographed this home for the builder, Southland Homes.  It is not a sponsored post, just a great kitchen worth sharing.