It's finally cool here in Texas, and the cool weather gets me so ready to decorate my home for fall. Adding some fall touches to your home is a nice way to lean into fall and to fully enjoy the season. Just a few touches can really add a smile to your face, and you family and guests will love them too.
Before we get to the fall touches, I have exciting news. My house was featured in a new magazine this fall! It's called French Country Home and Living. It's a new magazine I had never heard about before. Kelly actually let me know my home was in the magazine.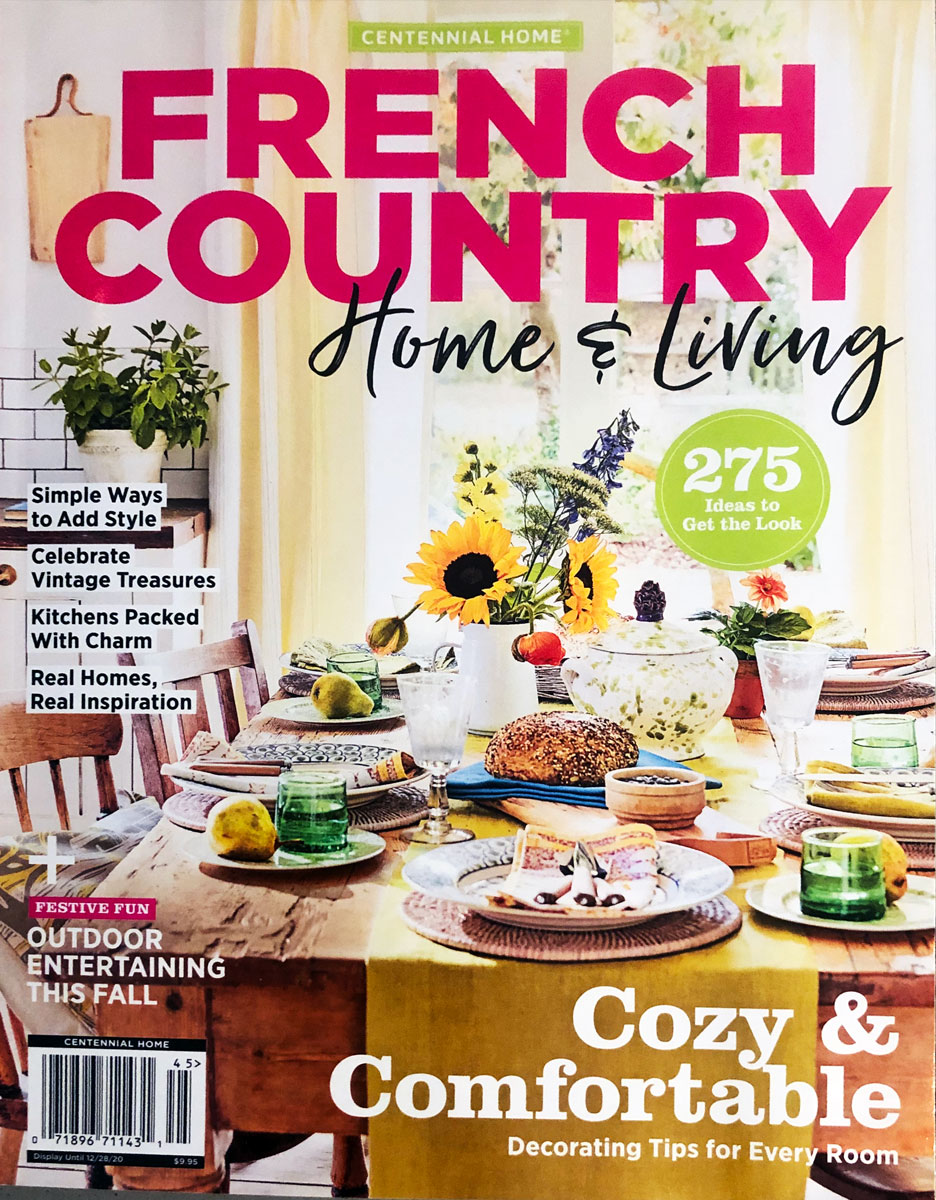 I didn't know this was happening, so it was doubly exciting for me. Fifi took the photos some time ago, and I hadn't realize she had sent them along to this magazine. I found the magazine at Barnes and Noble, but I hear it's also available at Home Depot.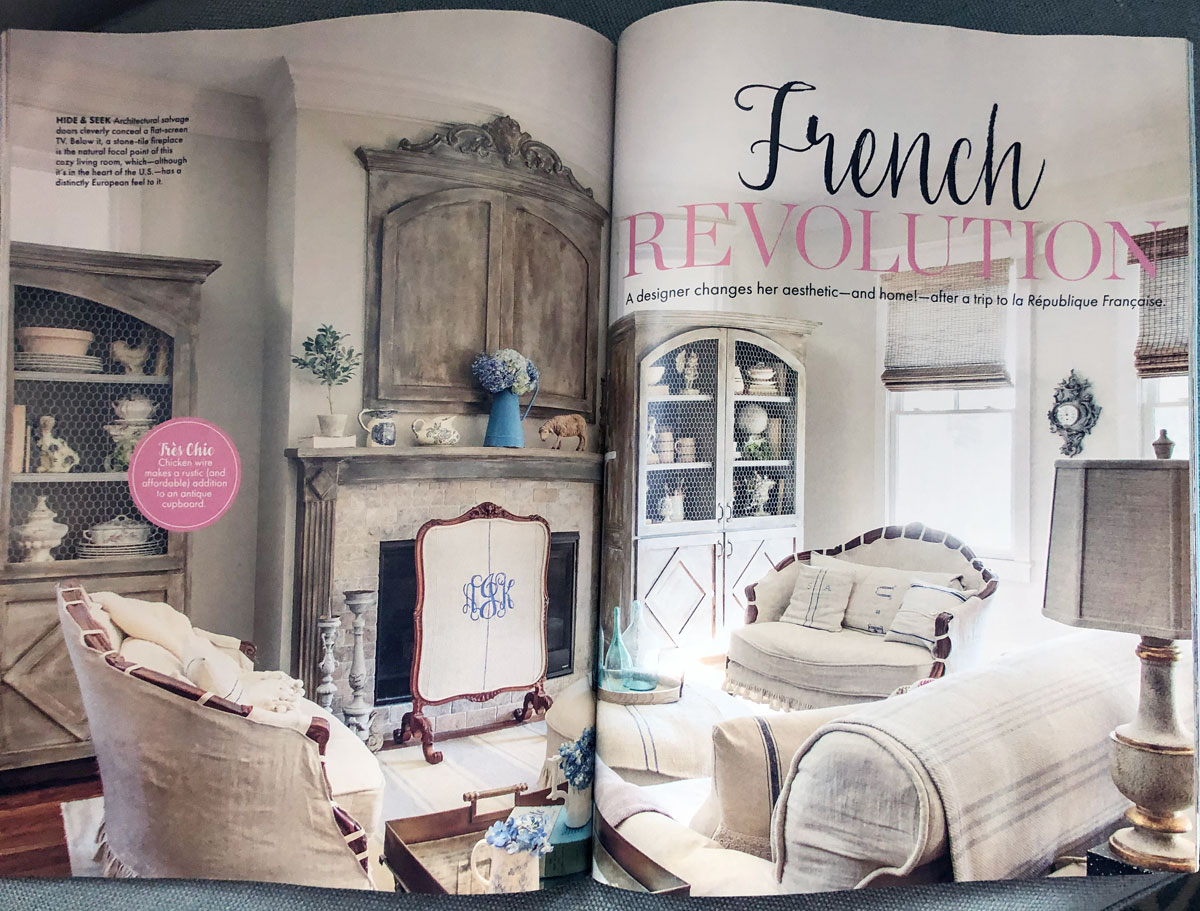 I hope you enjoy it, and now let's get back to fall decor!
We are a participant in the Amazon Services LLC Associates Program, an affiliate advertising program designed to provide a means for sites to earn advertising fees by advertising and linking to Amazon.com. There are affiliate links in this post. 
One of my favorite things to use are velvet pumpkins. I love to use natural elements, but it's also lovely to have a few things you can use every year. The velvet  pumpkins are so beautiful, that I never get tired of them, and they can be used year after year after year. Then if you don't make it to the store to buy real pumpkins, you still have beautiful decor. Or you can add the natural items, along with the velvet pumpkins and that works too. They look very upscale and I never get tired of seeing them. There are many sources for the velvet pumpkins, and you can spend a lot or a little.  
They used to be very hard to find, but I found a source on Amazon for you.
Velvet pumpkins click HERE.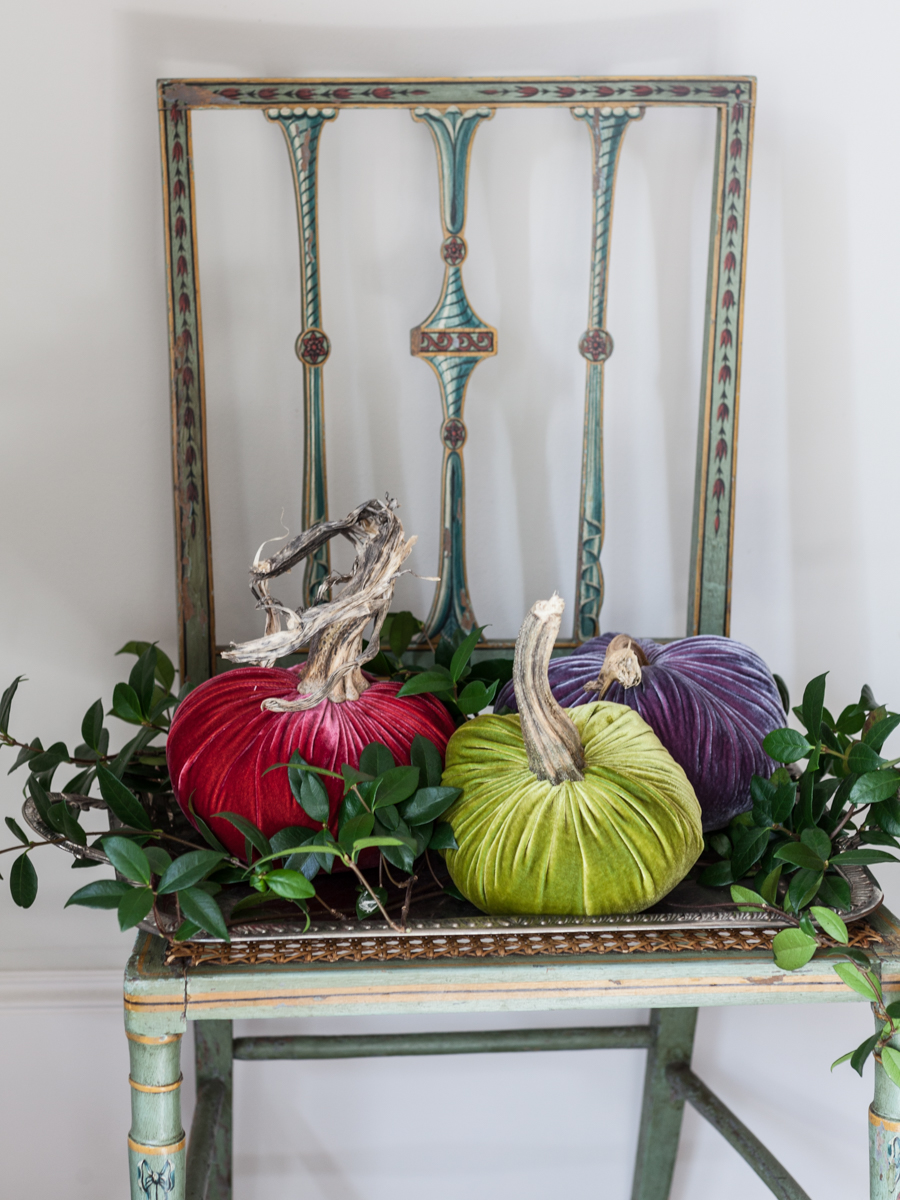 At the farm, I went all natural with a dough bowl full of deer sheds, a wood bowl full of apples, and some antique demijohn bottles. You can use a large bottle or small ones.
Large bottle, click HERE.
Small bottle click HERE.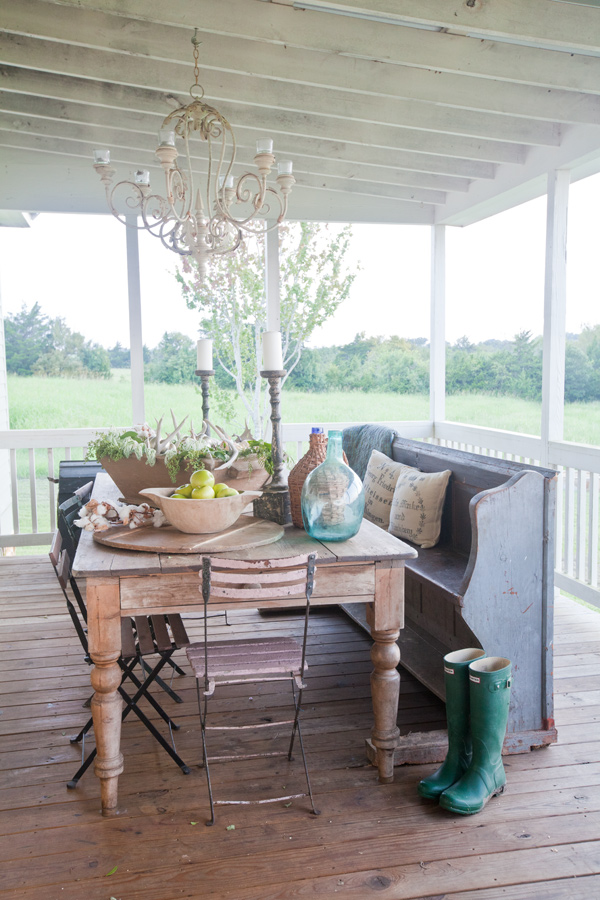 Dough bowls are great to use for all seasons. For fall, I love to fill them with baby pumpkins and leaves, then at Christmas time it can be filled with shiny ornaments, or pinecones. Then at spring time, you can add moss and sprinkle in some dried flowers.
Large dough bowl click HERE.
Small dough bowl click HERE.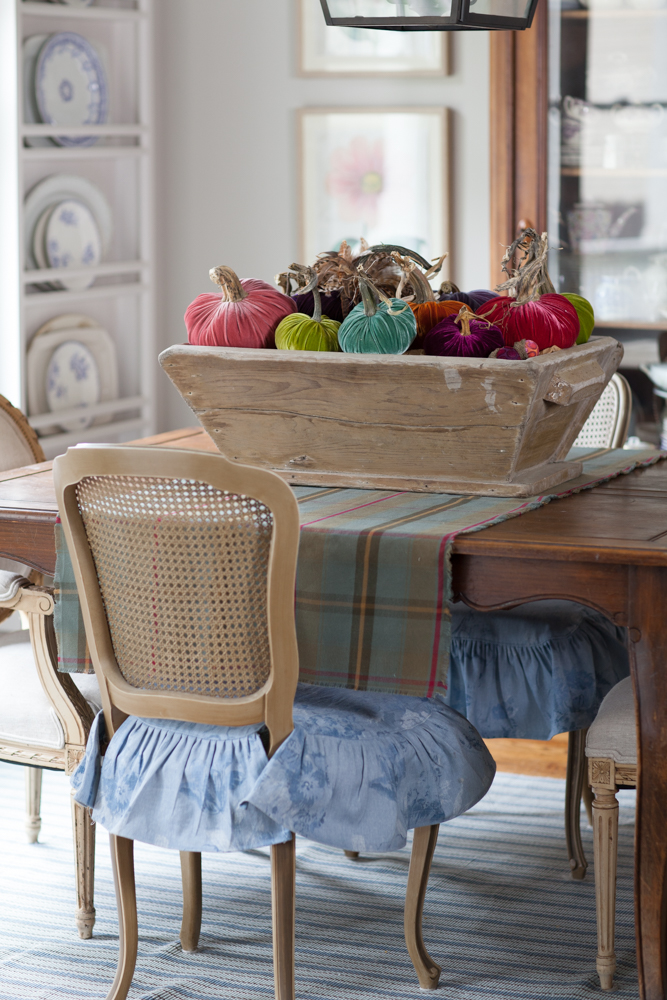 Seeded eucalyptus is gorgeous mixed with baby boo pumpkins; it's my 'go-to' look. It's usually available at the grocery store, and I buy my real baby boo pumpkins there as well.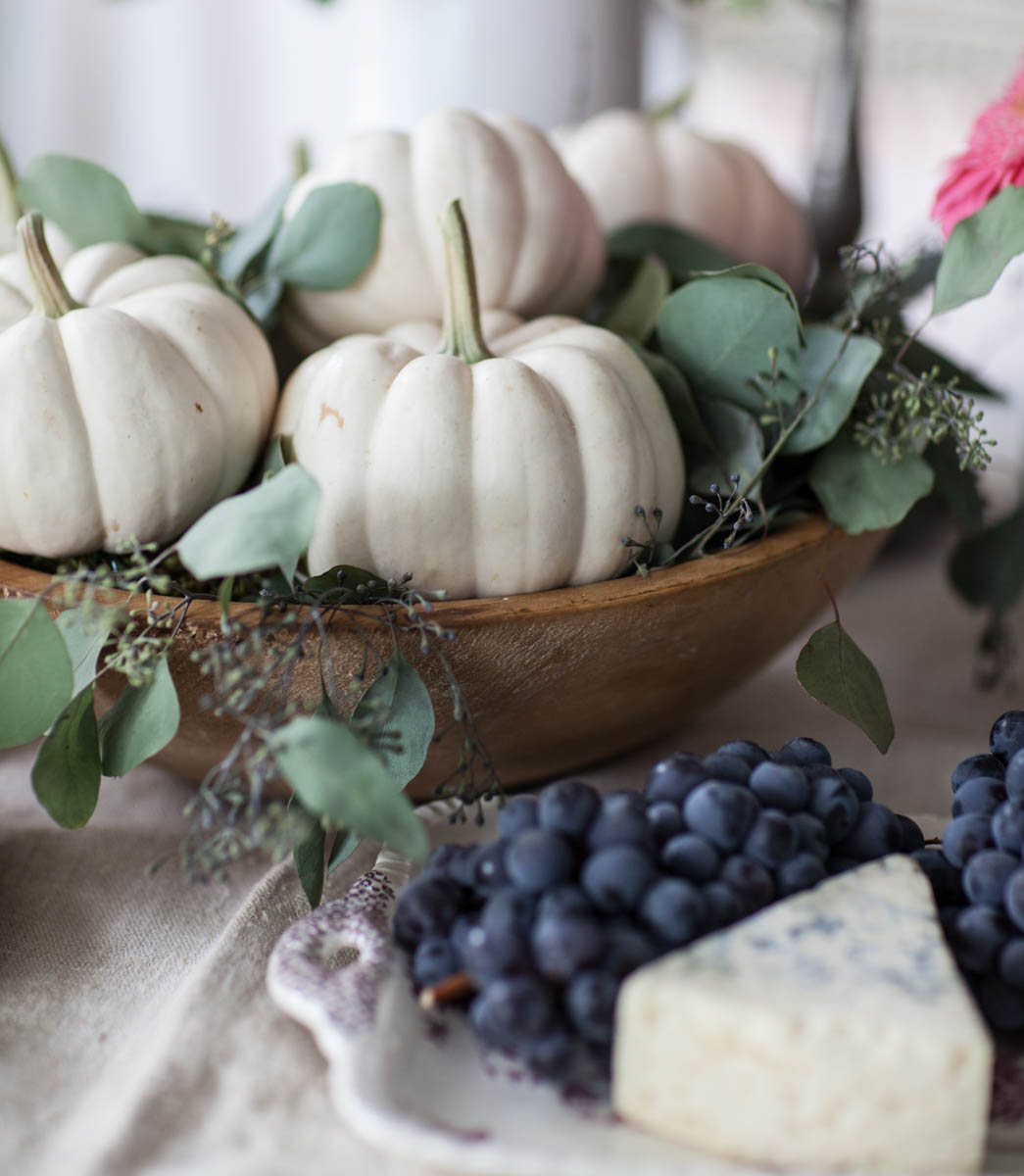 Another natural element I love to use are these sheaths of wheat. These last year to year, so they are nice to keep in your closet for use every fall.
Wheat click HERE.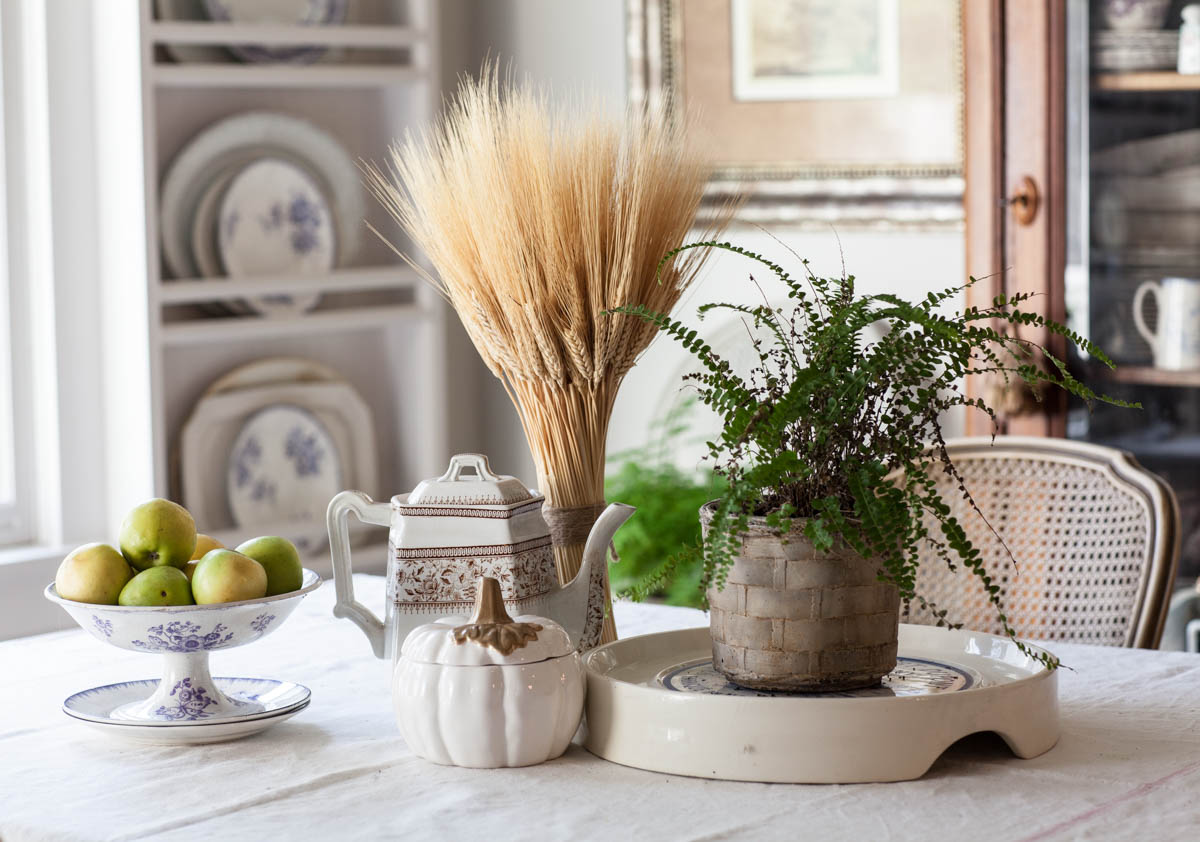 I know this is a crazy fall, with a lot of serious things going on, but that's why I think it's so important that we not neglect our homes. Our homes need to feel safe and cozy, as a respite from the stress and cares of the world. A beautiful home is important for your mental health and to reduce stress levels.
I'm opening my spiced apple cider I got from Trader Joes and I think we'll enjoy it on the porch this weekend. I hope you take the time to enjoy the season with your family too.