Adding Elegance to your Home
If you are interested in adding elegance to your home, this post is for you. I also have a new source for you, well it's new, but not new.
RESTRAINT
Firstly, let's cover some ways you can add elegance to your home. The first word that came to my mind is RESTRAINT.  When I'm designing or decorating a room, I love to add layers and layers of details, but at the same time, I use a lot of restraint. In fact, I focus as much on what is not going in the room, as I do on what is going in the room. There are many, many things I won't use in a room if I want it to be elegant. I have things that are cute but not really elegant. I don't add those things. One way I use restraint is in the fabrics I use. I love busy fabrics with loads of color, but when I select a patterned fabric, I tend to choose fabrics with just two colors. Note the patterns you see below only have a few colors in each one.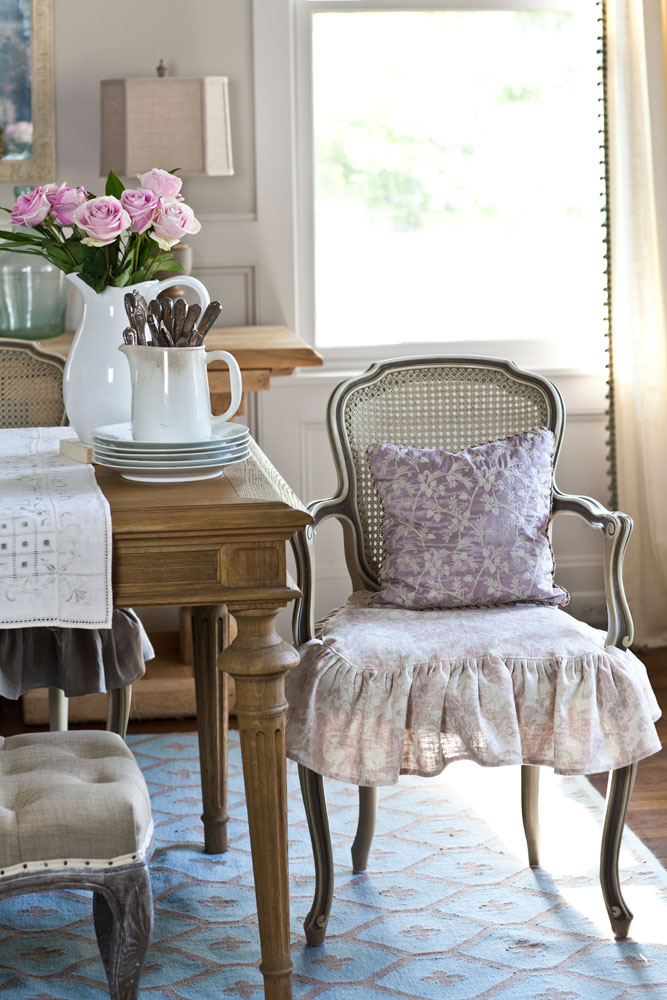 OLD WORLD
I do a lot of research on old world design. I've spent time in Europe, and have toured places like Biltmore in Asheville, NC. These homes are full of details that are OLD WORLD. If you don't have time to travel to Europe, no worries! Try picking up a magazine like Veranda. And be sure to check out Pinterest. You'll find an amazing wealth of information. I love these oversized sconces shown below. They add lots of elegance to a very casual room. Not everything in the room is high end, but it all works together.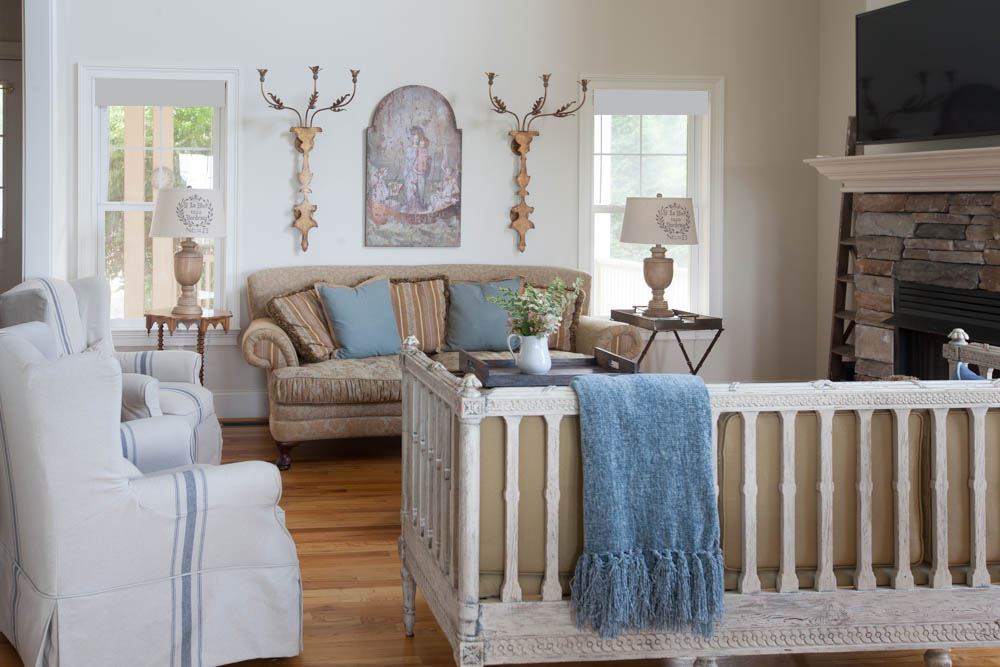 DETAILS
Pay attention to details. Add one amazing thing rather than 3 so-so things. These are things that typically cost more, but are the things you love and keep long-term. The things you bought as 'filler' you typically get rid of as soon as you can. These are the things you bought that were on sale, that you never really liked that much. Or they were super trendy and everyone was buying them, and now they are out of style. I could have used a stack of books to elevate the dough bowl below and that would have worked rather well. Instead I found this amazing pedestal. The pedestal adds amazing details to the space. But note that the colors are not wild. Nothing on the table below screams at you. It's all calm and restrained, but there is an elegance there. I would call it a quiet elegance. And yes some of these things, the painting and the statue are old world details that are European antiques.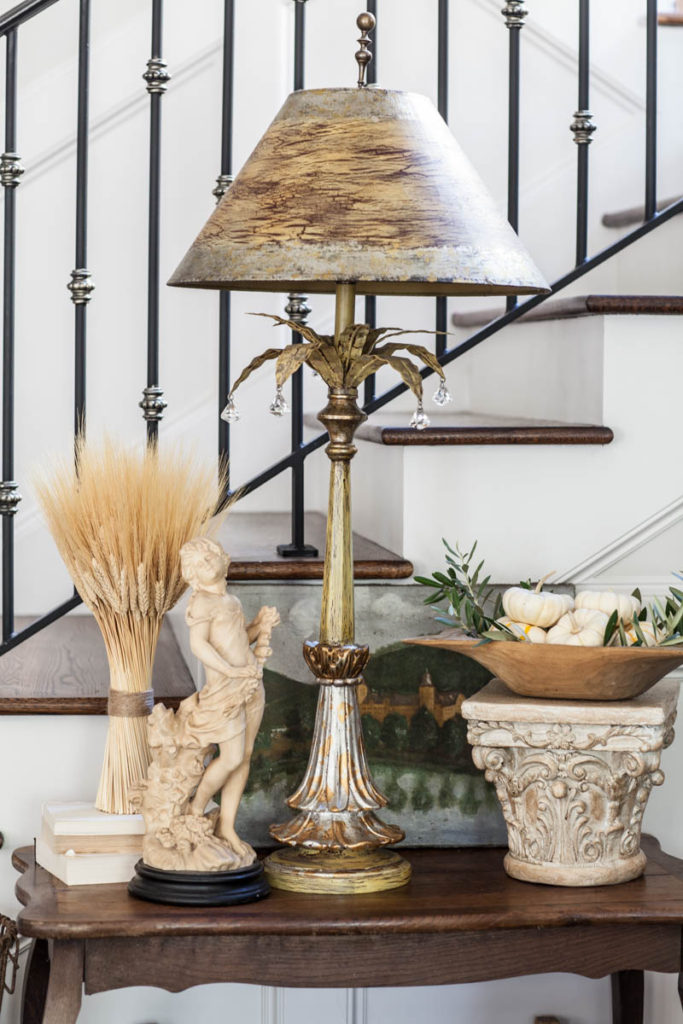 affiliate link
SOURCE
Okay now for the source I promised you. These items are all in one place. Many have free shipping for Prime members.
amazon.com/shop/cedarhillfarmhouse
We are a participant in the Amazon Services LLC Associates Program, an affiliate advertising program designed to provide a means for us to earn fees by linking to Amazon.com and affiliated sites.
You won't want to miss today's podcast episode! It's all about adding elegance to your home.
PODCAST EPISODE 121 ADDING ELEGANCE TO YOUR HOME