Let's talk about adding bold color to your home. Even if you have a neutral home like I do, it's still fun to add splashes of color here and there. Let's talk about how to do just that.
I love my neutral home, but I am slowing adding color back in my home in measured doses. There was a time when my entire house was full of bold color. Then I transitioned slowly over time to a totally neutral palette. I love, love, love neutrals, but it can become boring. So now I want some bold color, but this time I am adding the color in small amounts here and there, rather than everywhere.
It's fine to have it everywhere; that's a certain look. Just be careful to make a conscience decision about which way you will add bold color and stick with it. I think it's best to have a plan.
The easiest way to add color is to do so with pillows.
Try making some pillows using fabric with lots of color.  (Calico Corners is a sponsor of mine.) I made some charming pillows with fabric from the Madcap collection from CALICO.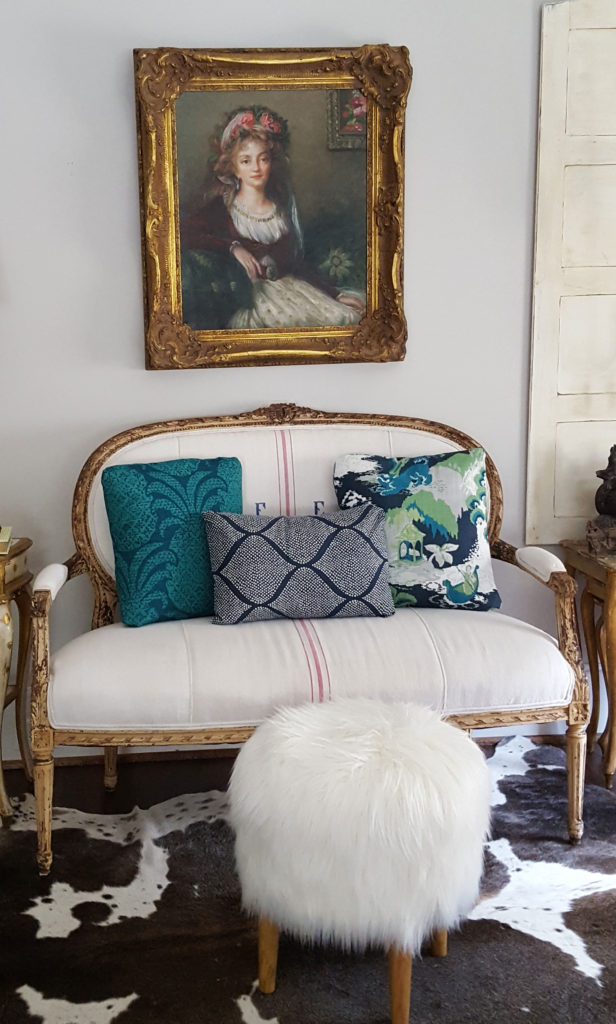 Below you can see what the room looked like with less color.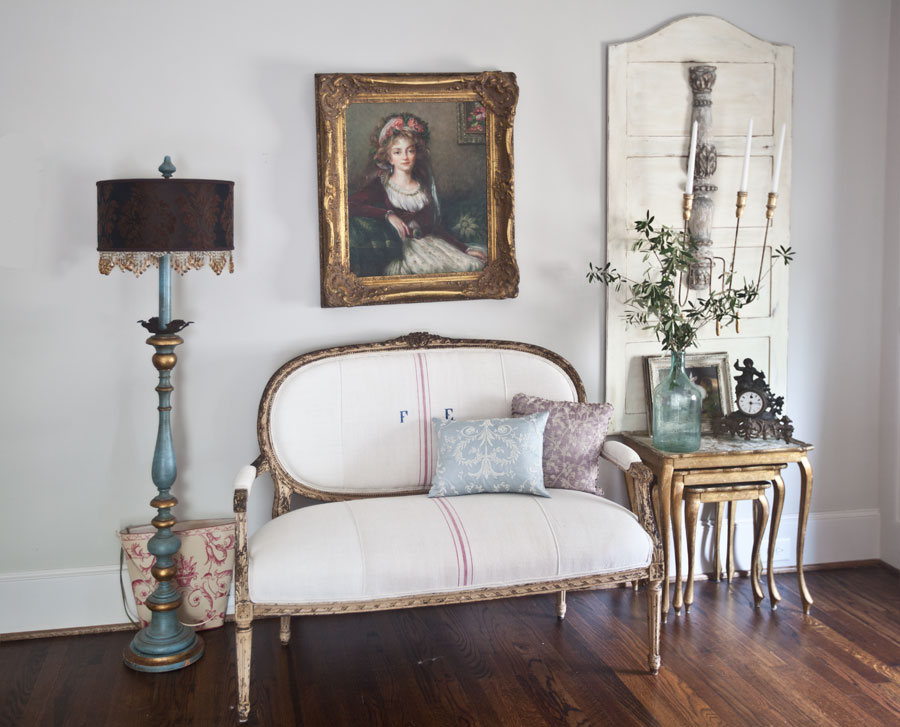 Be sure to listen to the podcast today for more info.
EPISODE 67 ADDING BOLD COLOR TO YOUR HOME
If you don't sew, you can just buy some pillows already made. That works too. I actually made the pillow below in the bold purple velvet. For instructions, CLICK HERE.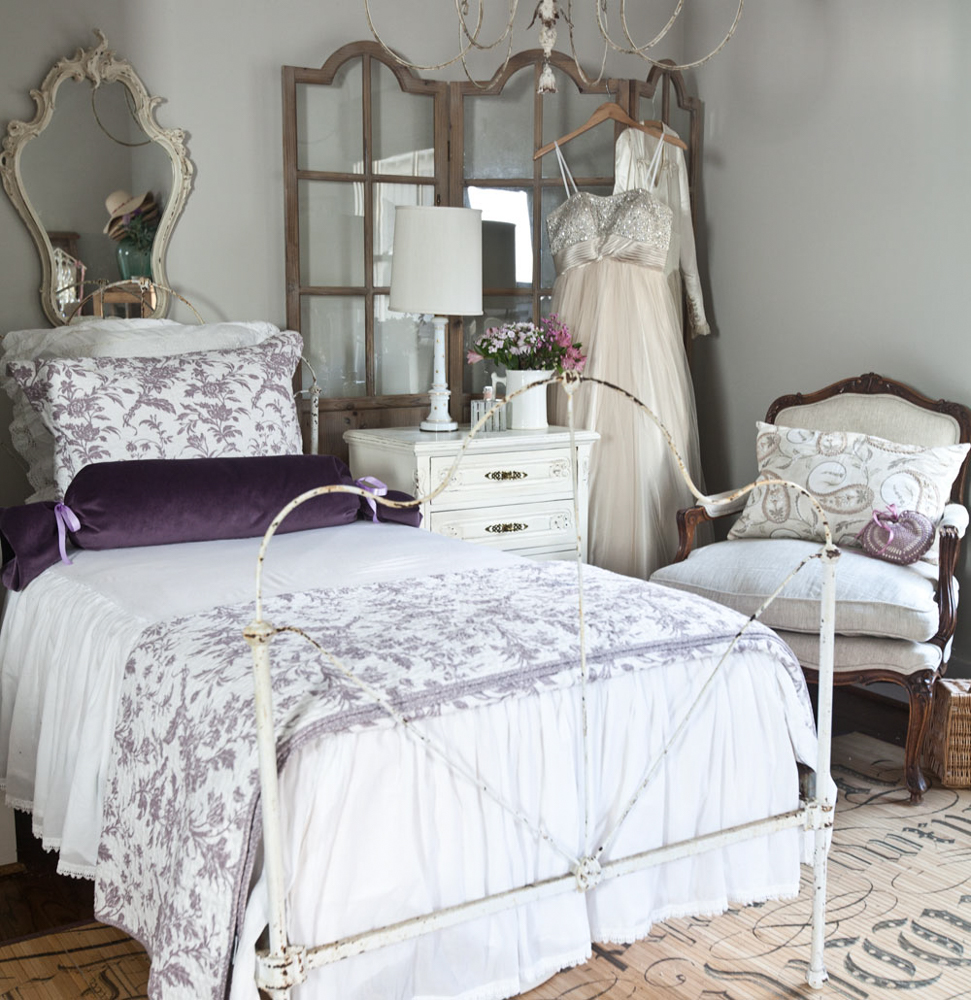 Let's compare it to the room with less color below.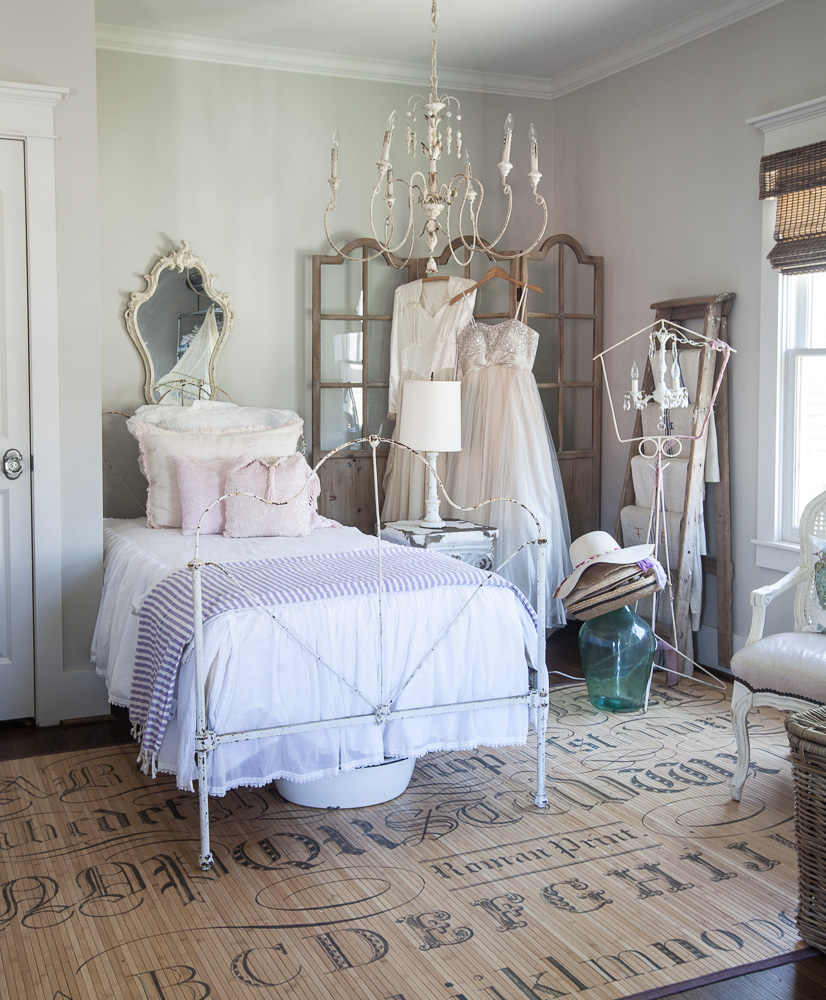 This is a purchased pillow below, CLICK HERE.  I love the color in the room. I think the bed wouldn't be as interesting without the pop of color.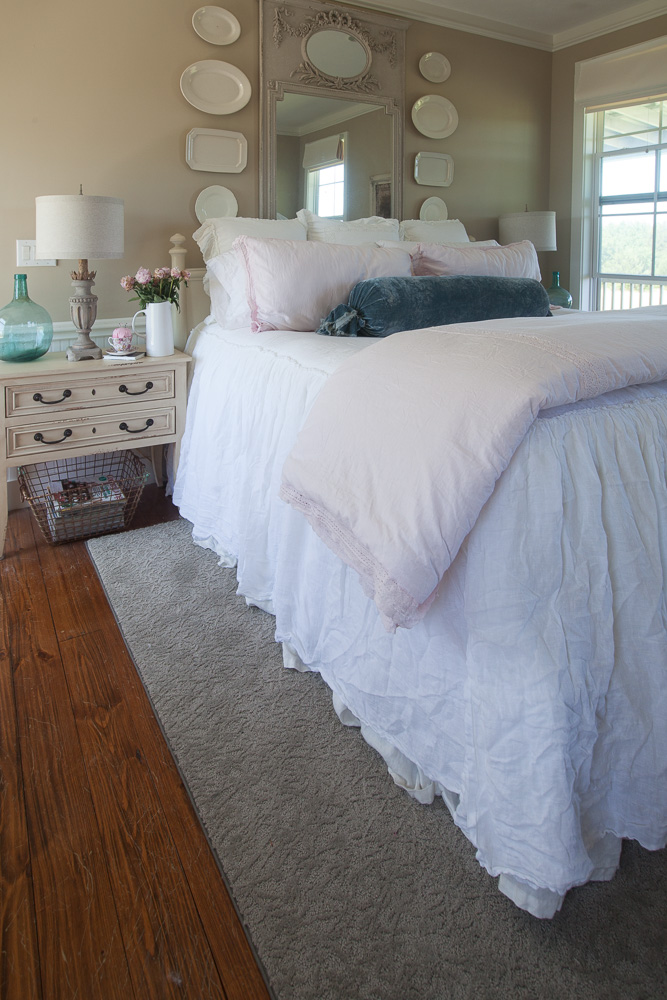 Here's the bed without the blue pillow below. I want you to see the difference.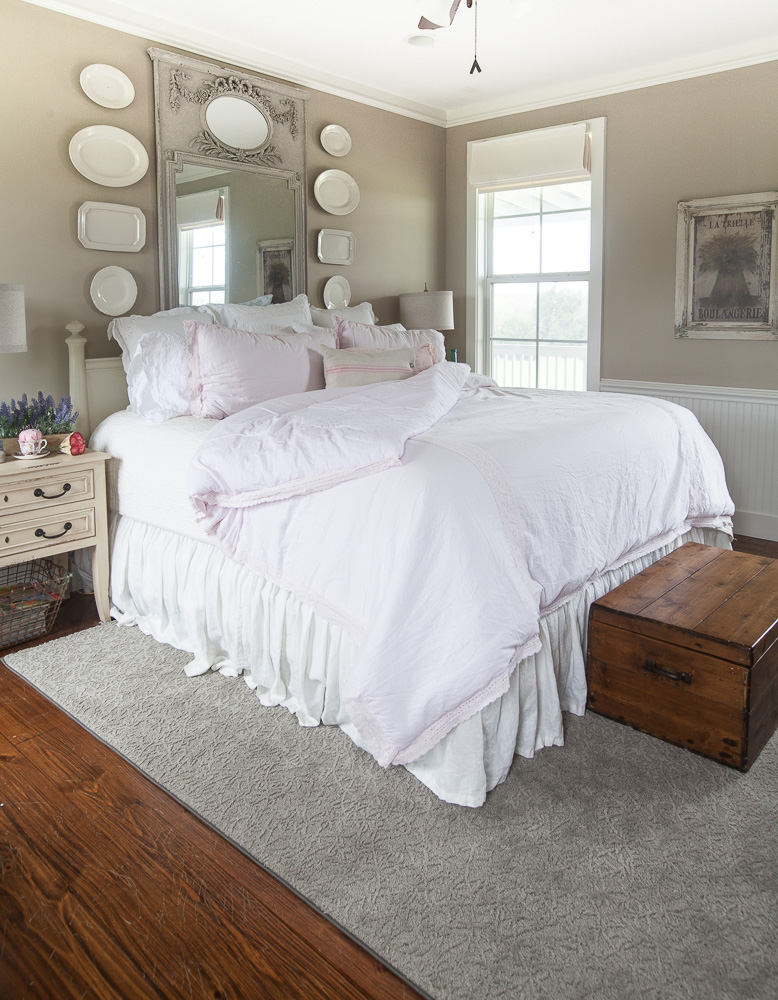 I don't know if you remember when the girls' room at the farm was all white. I thought it was quite charming.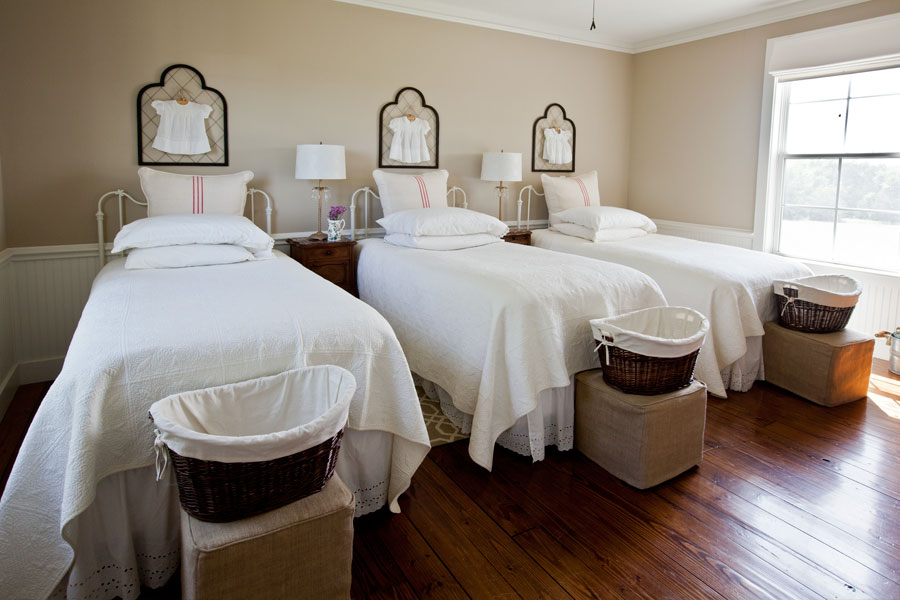 I was told it looked like a hospital ward at Downton Abbey. That totally cracked me up. Ya'll are funny! I actually agreed with that assessment. So I added some color with the check duvet covers.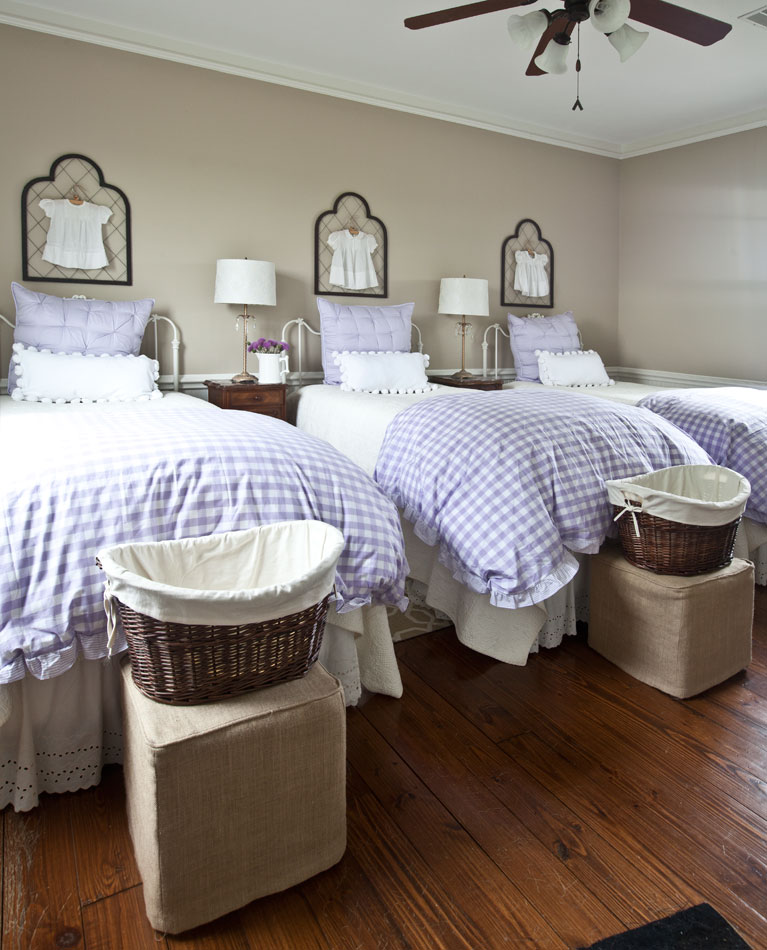 I liked the gingham duvet covers, but I also went with a bolder pattern shown below, CLICK HERE.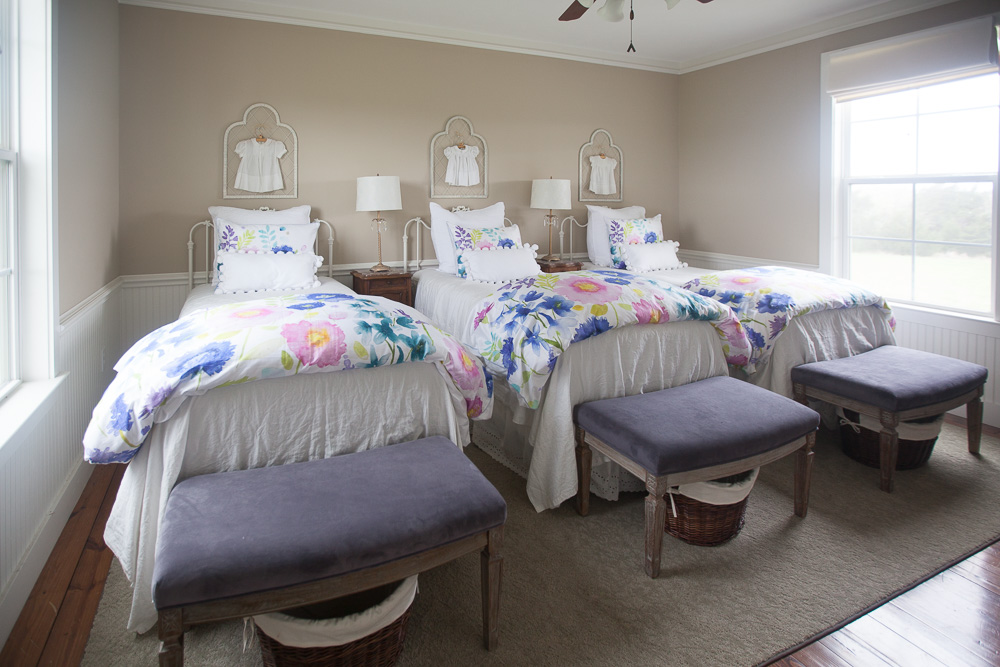 I added a dark quilt to the daybed.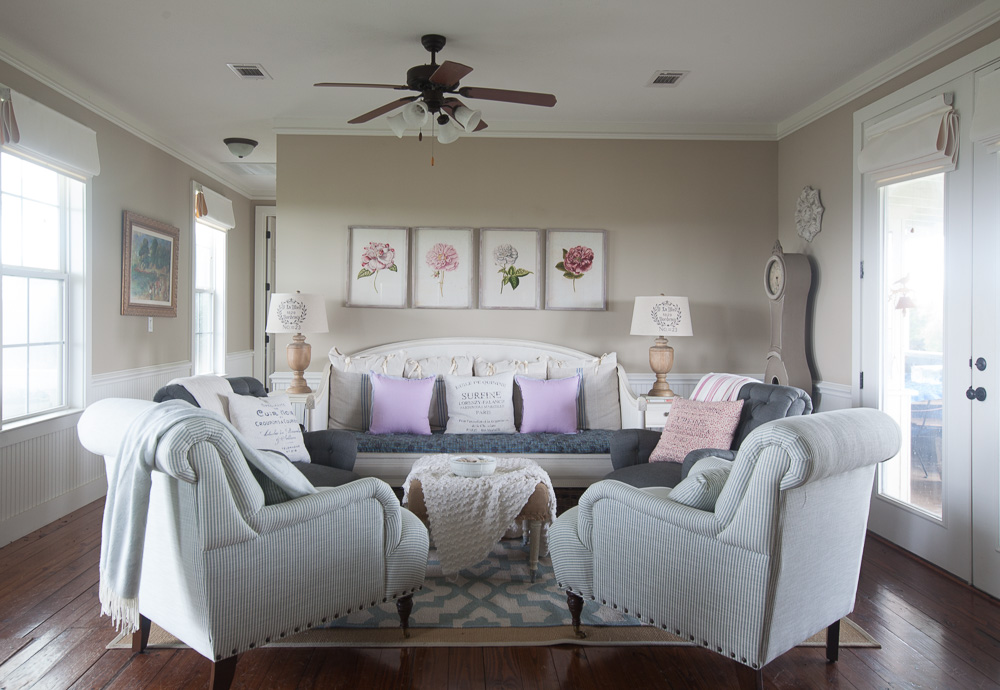 Below we have the same daybed with a lot less color.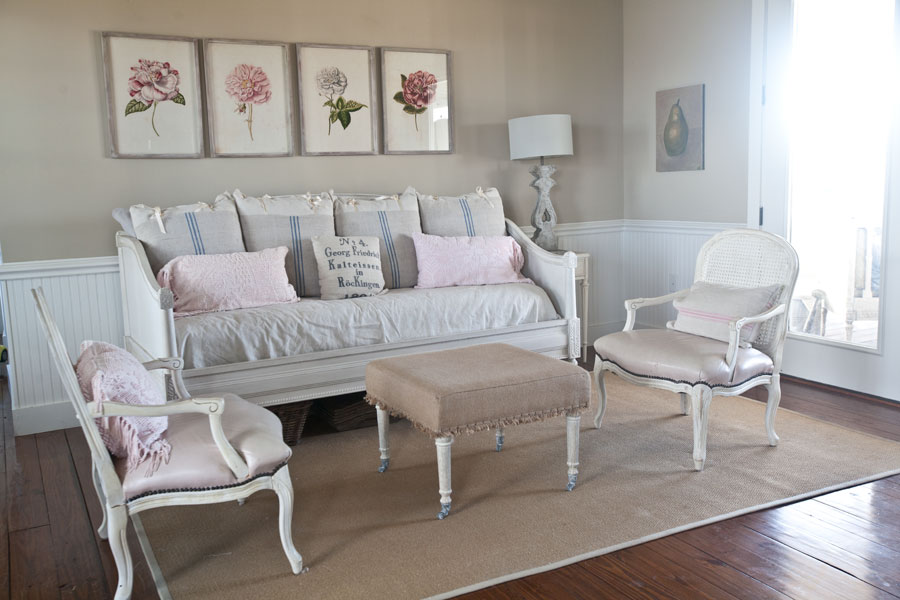 Now let's check out the study with the blue rug and chairs.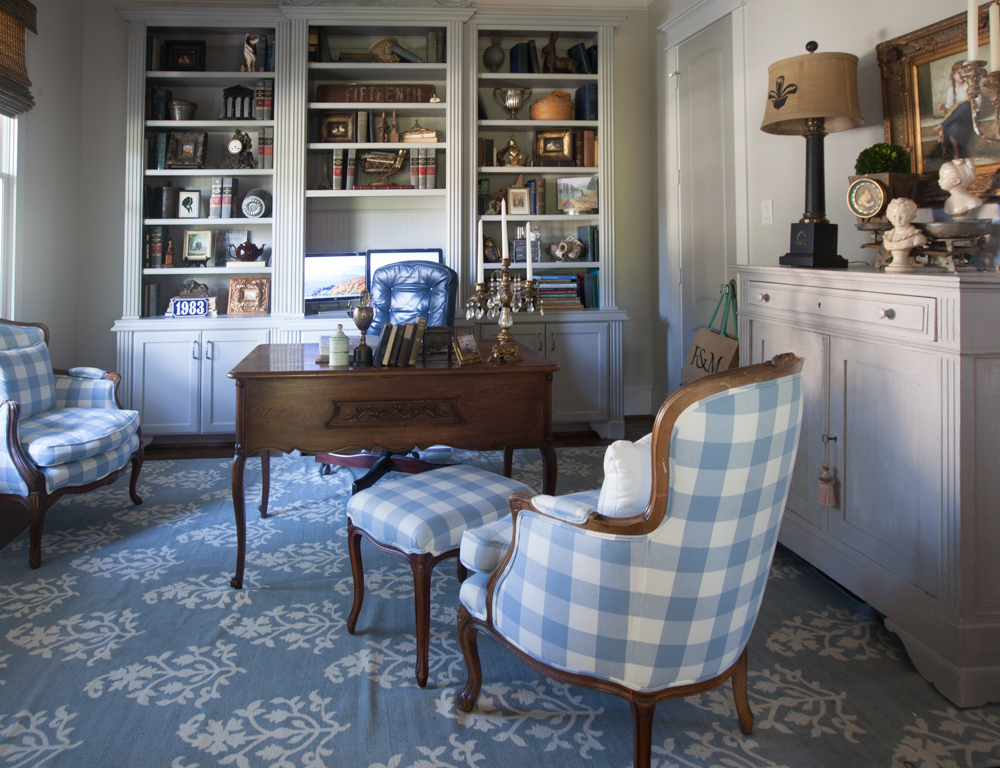 Compare that to the room without the blue.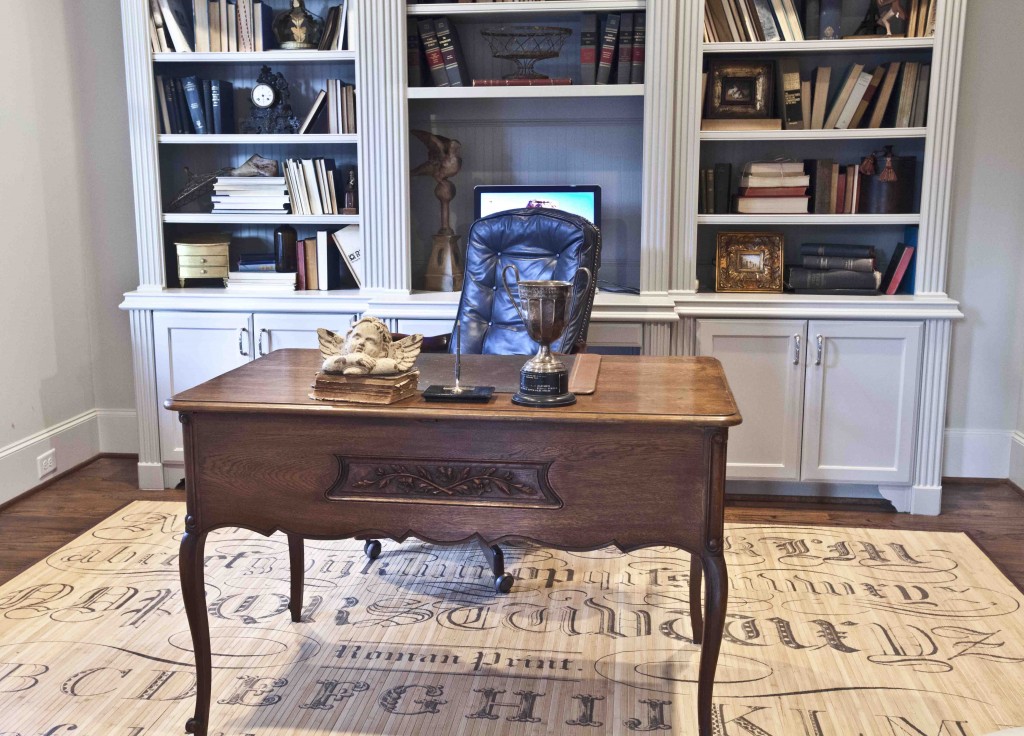 And now for the last example. Here is my dining room with a blue rug.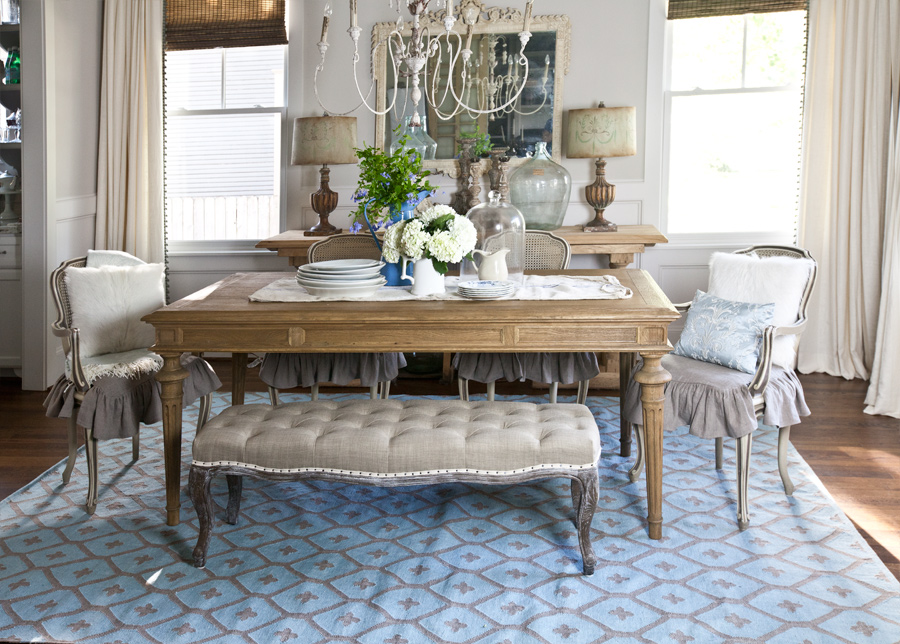 Here it is without the color.
So which do you prefer? Totally neutral or splashes of color? Obviously there is no right answer, it's just a preference. It's your home, so go with the look you want, be it color or none.