Today is my 5 YEAR BLOGIVERSARY. I can't believe it's been 5 years since I first hit the button that said "publish". The time has flown by.
I thought it would be fun to take a look back.
2011
Here's my very first post. Can you tell I used to be a portrait photographer?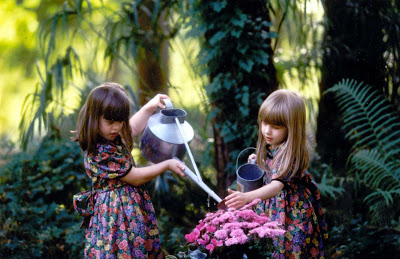 I wasn't sure exactly what I would write about. I named the blog after my farm. I originally named the blog Cedar Hill Ranch. We called it a ranch because we don't really grow anything there besides hay. I felt it was cheating to call it a farm. Finally I changed the name to Cedar Hill Farmhouse because apparently no one thinks of French interior design when they see the word 'ranch.'
I also had no real goals for the blog. I wasn't focused on numbers, just on making it as high quality as I could with helpful information.
My husband and my friends didn't take it very seriously. They would say,
Do you STILL have something to write about?
Aren't you about done with this phase?
Isn't that an expensive hobby?
My mom didn't get it at all. One day with Google shut down my blog over a misunderstanding, she said it was for the best that it was gone. What???
My husband didn't get it until I had my first sponsored post by Cavenders. He was so impressed that someone was actually paying me money.
I was getting my feet wet, working on my photography, trying different topics, road trips, talking about my family, projects, and recipes.
I did a home tour of my friend Caroline's house.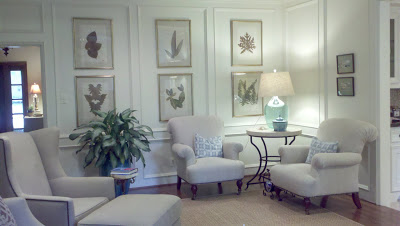 I also had my first big break with the post on my back porch daybed redo. It was featured every where.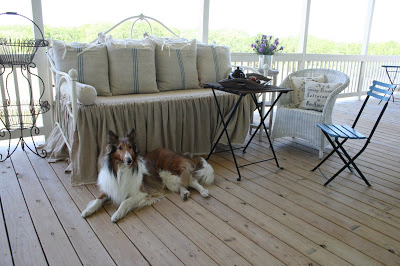 2012
This was the year of our big wildflower party. The bluebonnets were spectacular that year.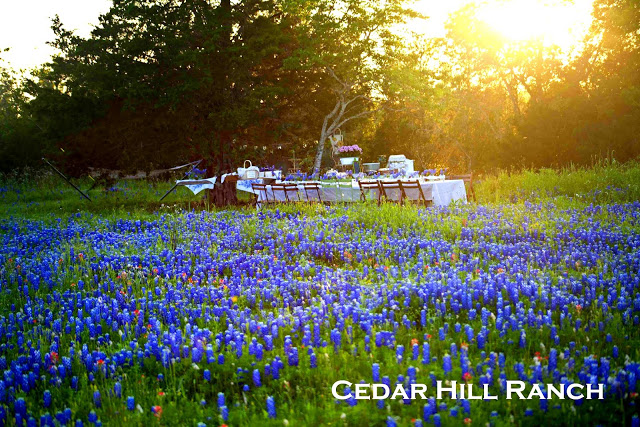 This was the year I converted my living room and bedroom from red and gold to neutral colors by making many, many slipcovers. If the room doesn't look familiar, it's because it's from our old city house we sold when we moved in 2013.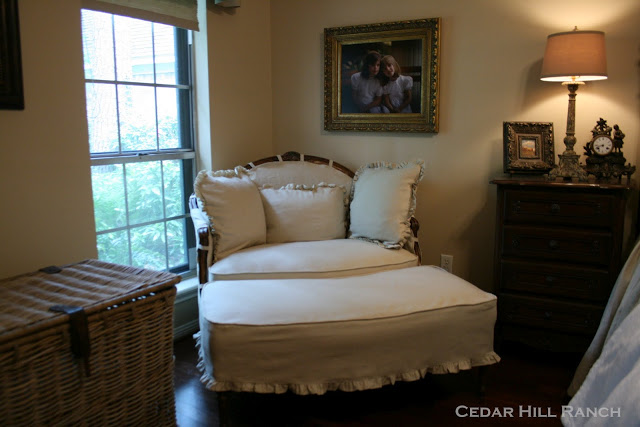 2013
This was the year we built our dream house, and moved from the burbs right into the heart of the city.
CONSTRUCTION BEGINS ON OUR CITY HOUSE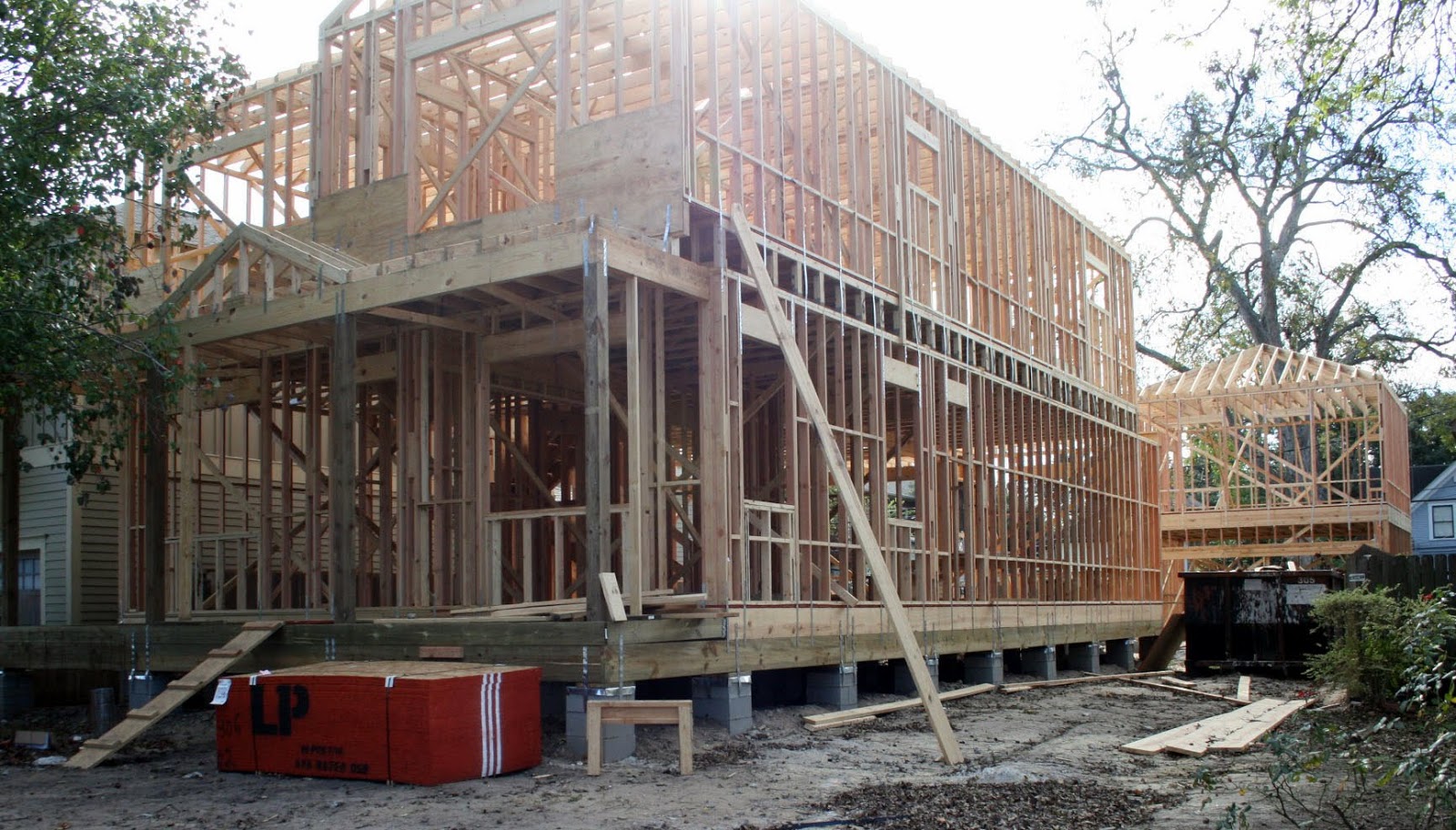 It was also the year for my first magazine feature.
FEATURED IN ROMANTIC HOMES MAGAZINE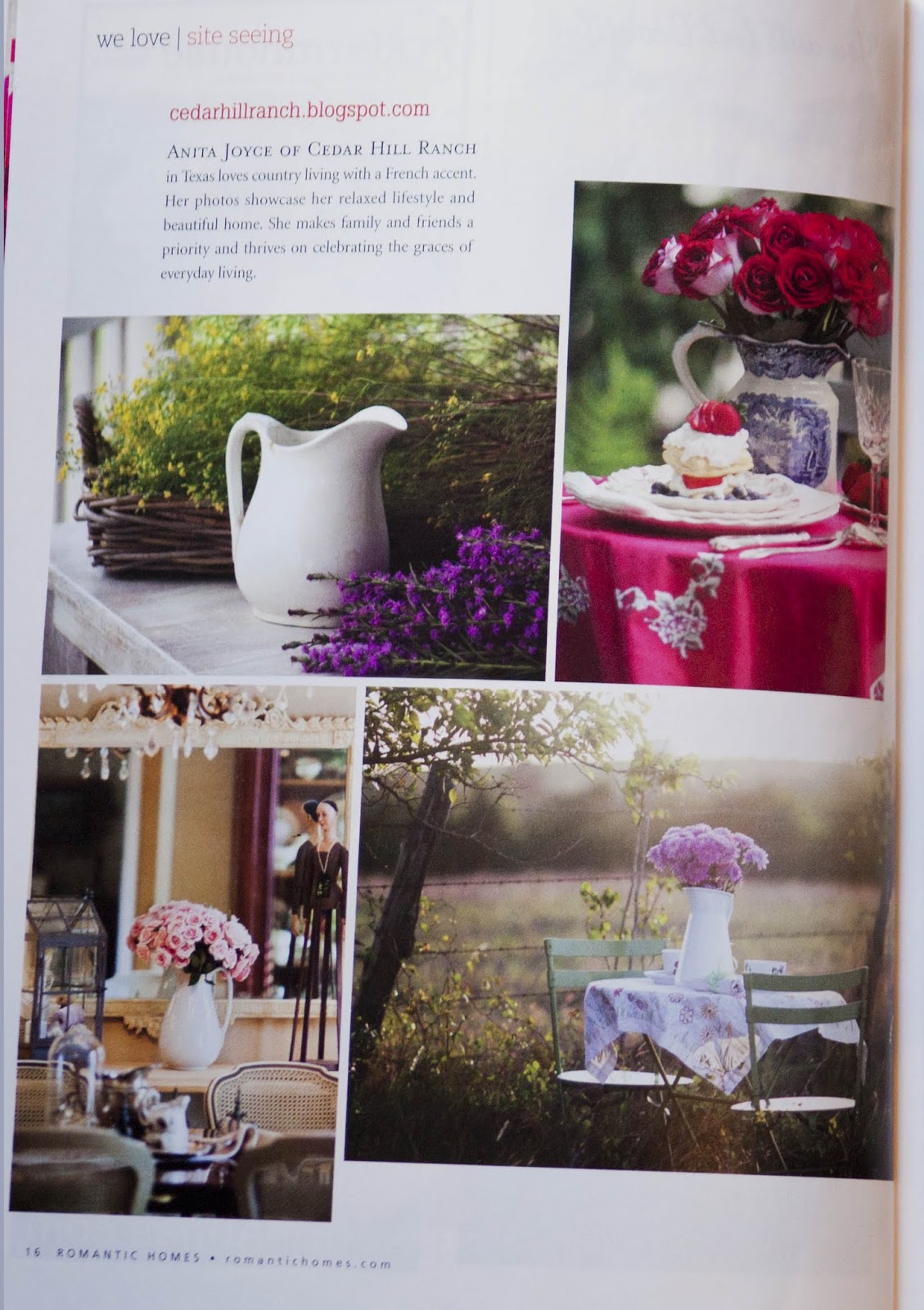 We moved into our new home in August. The move in was delayed several times. I thought we were moving in July.  So that explains how I got myself into a little pickle. I was part of a blog tour that took place just 4 days after moving into our new house. Thankfully the tour was just for the kitchen. What it doesn't say in the blog post is that I pushed and pushed to get moved in, and then got strep throat a few weeks probably from sheer exhaustion. Lesson learned, or at least I HOPE I learned it.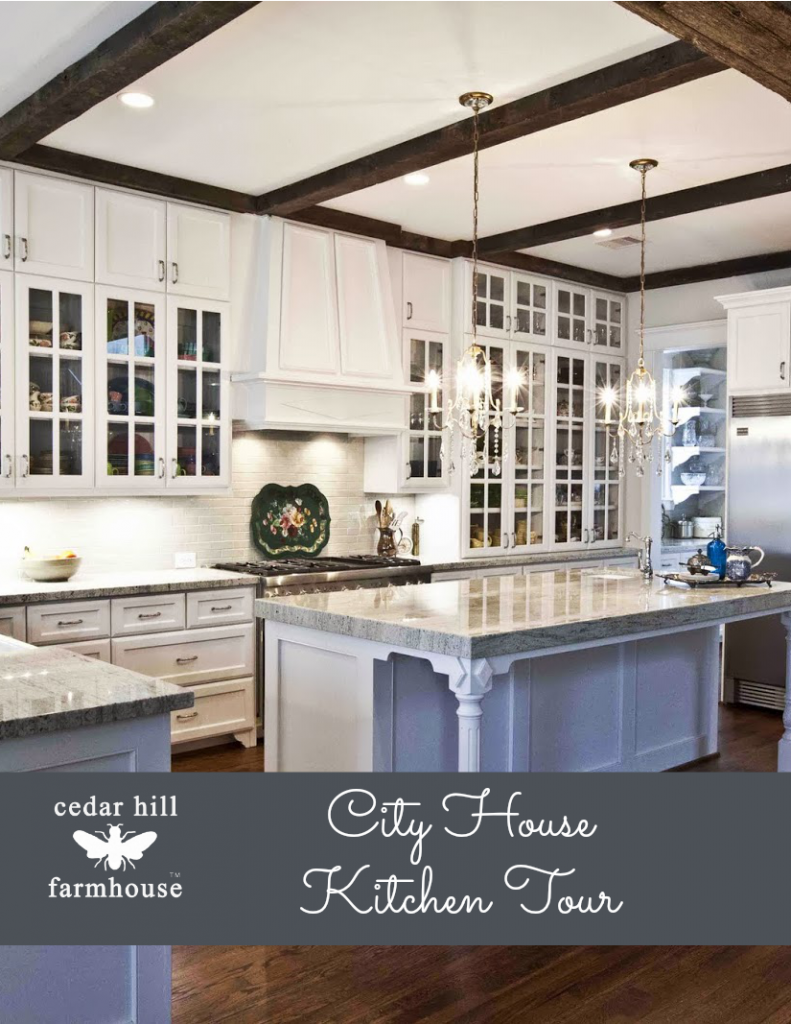 2014
This was the year I got the book deal. I wrote, and wrote and wrote this year. Meanwhile I kept up with my blog.
I had some projects I did, but mostly I wrote the book. Writing is hard work.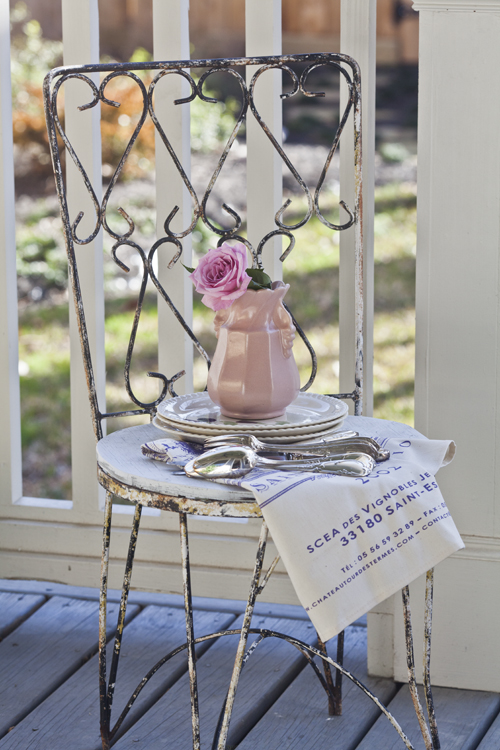 I also worked on many updates at our farm. It occurred to me that if I was writing about French design, then my farm needed to look more 'Frenchy'. Think of how you finish those projects right before company comes over. Then imagine that the company is going to be taking photos of your home and that lots of people will be seeing those photos. Makes you take a much harder look at your house is all I can say.  That pushed me into making everything look its best.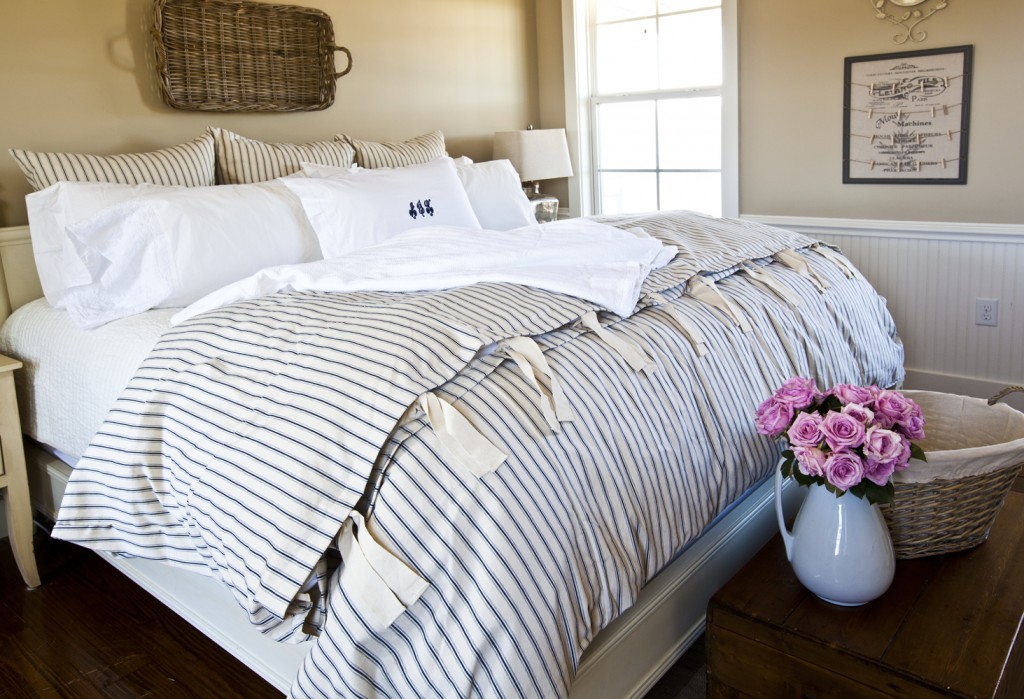 2015
I finally had the kitchen painted in 2015. And, you guessed it, they got done just in time for the final edits of the book. The results were worth it!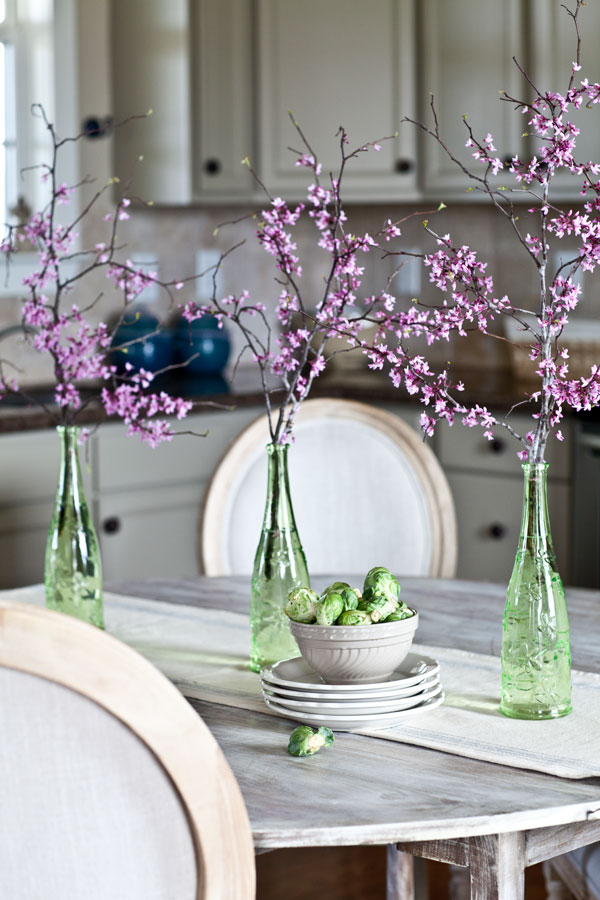 Then later I opened my online shop, and wow, I was not prepared for the amount of orders!! The vintage grainsack pillows below sold like HOT CAKES!
CHF ONLINE SHOP (closed in 2017)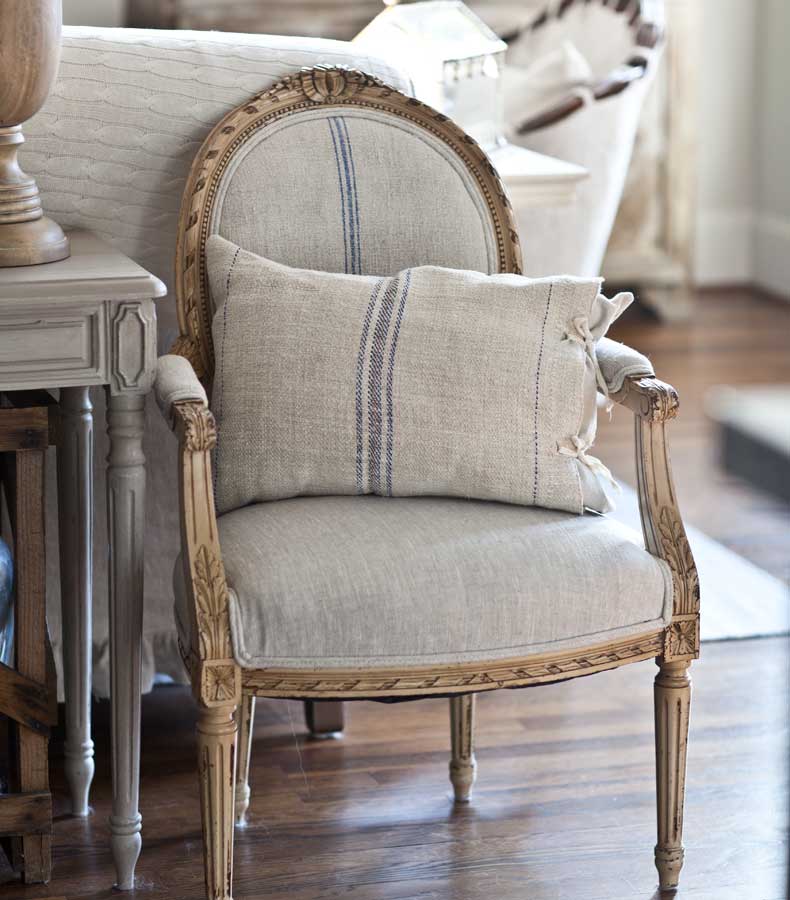 Finally in August my book came out a few weeks early. My publisher sold out of the entire first run in 8 days (I think that's right.)
affiliate link
FRENCH ACCENTS, FARMHOUSE FRENCH STYLE FOR TODAY'S HOME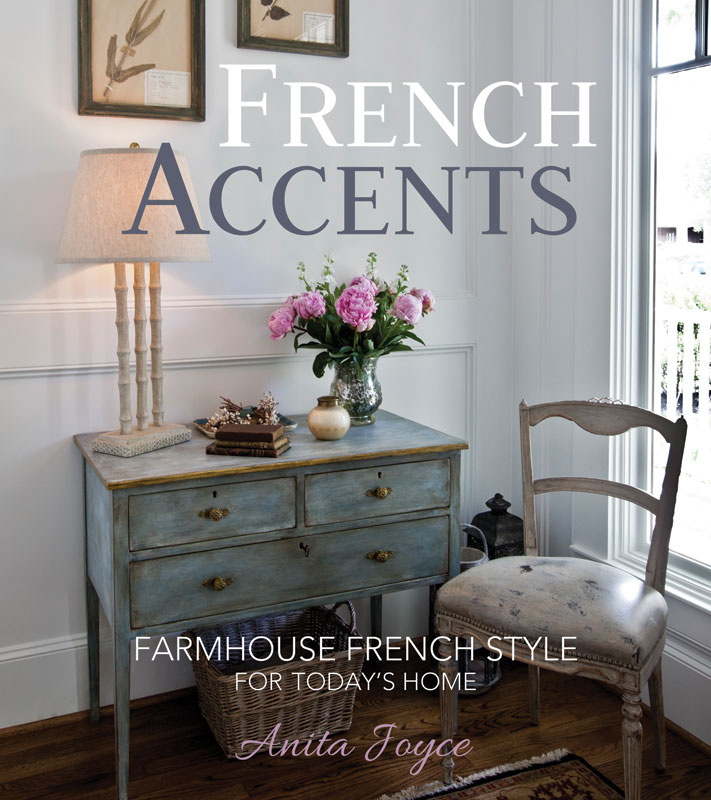 Right around the time my book was released, I got word that my house made the cover of Country French magazine. Here I am with my friend Peggy.
MY HOUSE ON THE COVER OF COUNTRY FRENCH MAGAZINE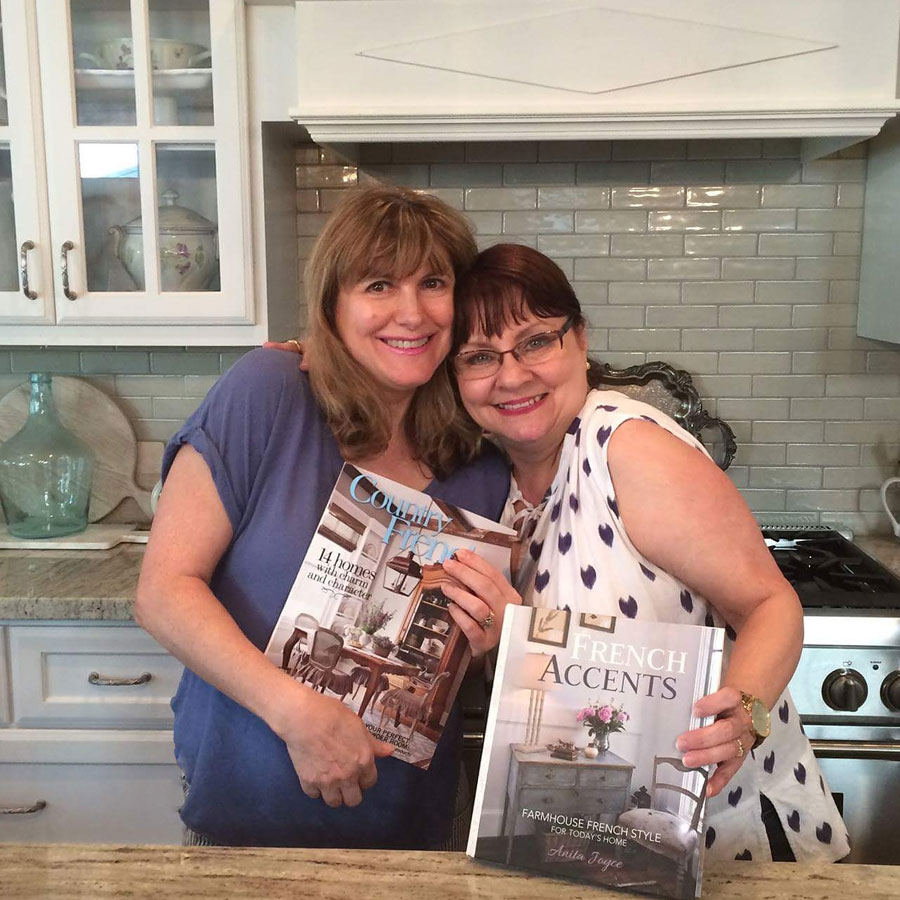 I also became a columnist for the ROUND TOP REGISTER in 2015.
COLUMNIST FOR THE ROUND TOP REGISTER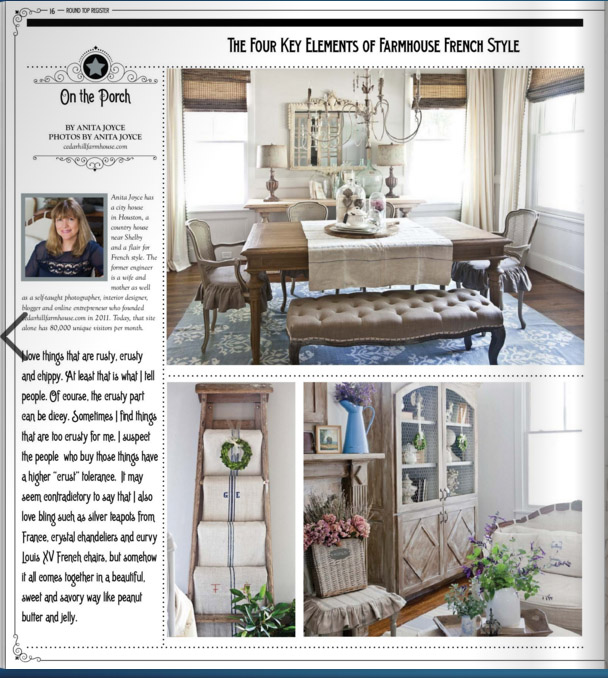 2016
This year we bought a house that we hope to retire in. It's in BLACK MOUNTAIN, NC.