When the weather is warm, we love to take our meals outdoors on the back porch.  With the breeze, the fresh air, and the expansive vistas, it's the place to be.  While it may still be chilly where you are, I thought it would be fun to look at some ideas for outdoor dining.  Here are three of my favorite back porch dining ideas.
Self serve works best at the farm. I don't have staff like they do at Downton Abbey, so it's everyone for himself here.  A breakfast bar is a great way for guests to help themselves to tea and pastries for breakfast.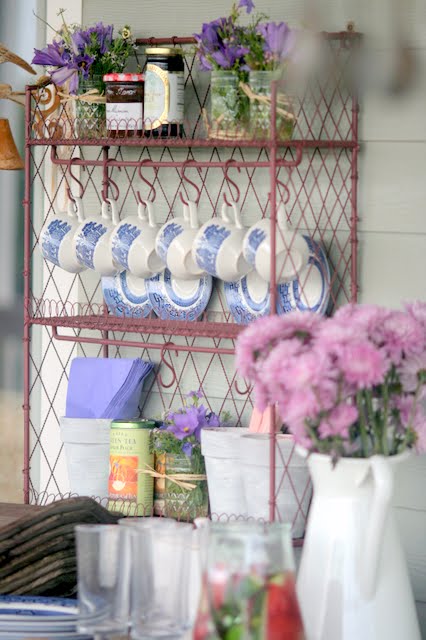 This tablescape used Bluebells from our fields, and I love the idea of everyone having her own personal vase of flowers at her place.  There's no bad seat here.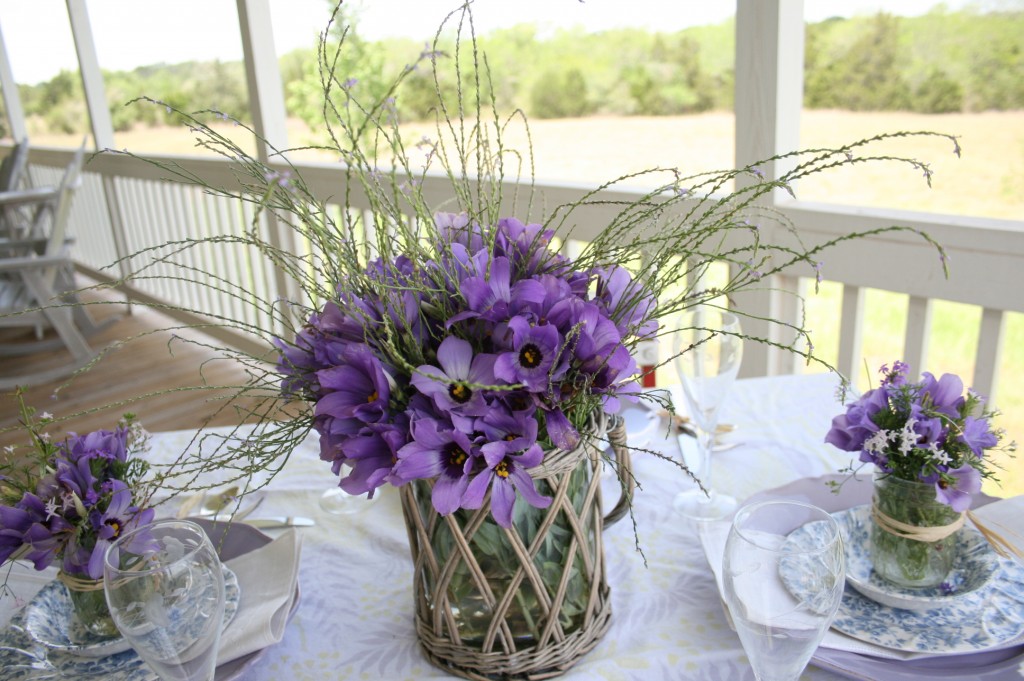 Here I used painted terracotta pots, and filled them with potted plants rather than cuttings.  What a lovely party favor to give each guest their own plant to take home!