If you are looking for inexpensive ways to add Farmhouse French style to your home, here are 3 ideas.
Before I get to the ideas, have you heard our podcast? Here's the episode on adding surprise elements to your home.
Here are the 3 ideas.
Vintage Ironstone replace with white dishes from Home Goods
Many of the dishes in my cabinets are from Homes Goods. Shhh….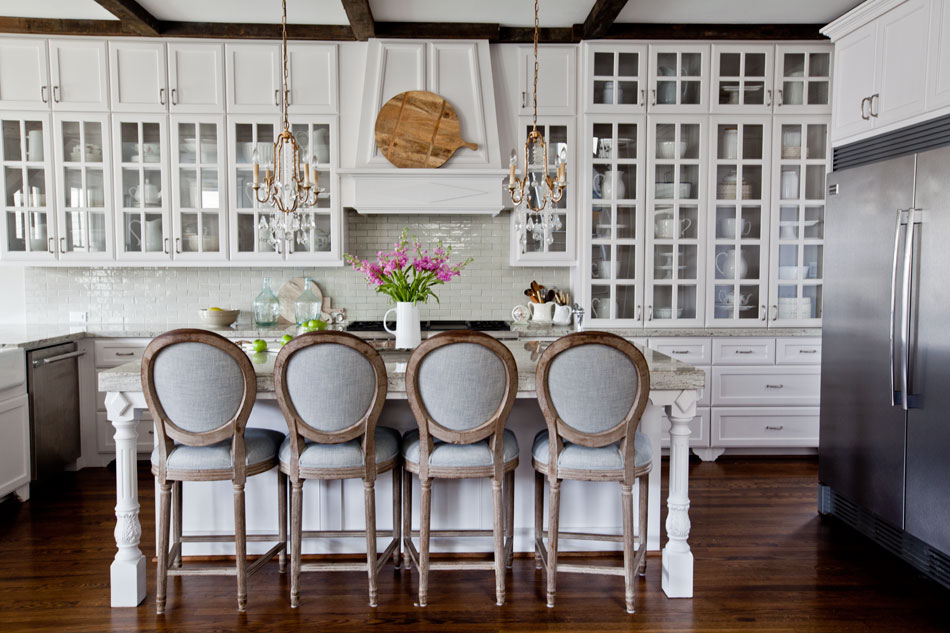 Well I love vintage ironstone, but let's face it; it can be expensive. A platter can run $40. How about going to Home Goods, and grabbing some pieces for $10 or $15 a piece? Once you put in on a shelf on in a cabinet, it is difficult to tell the difference. These pieces on my fireplace are old pieces, mostly ironstone. The little tureen is transferware.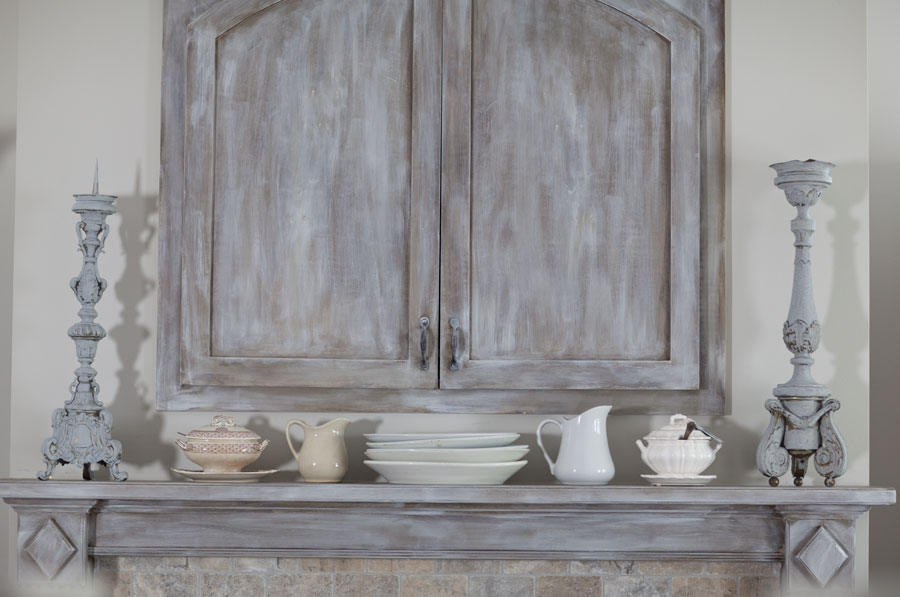 Vintage breadboards replace with reproduction wood bread boards
The real deal is well over $100, usually closer to $200. But you can find a reproduction bread board for a lot less. Small ones can be found for $15 or $20 at Home Goods or Target.  I have just a few of the over-sized reproduction bread boards left in my shop for less than $100.
The rectangular board you see is a real vintage bread board, while the other two are reproductions.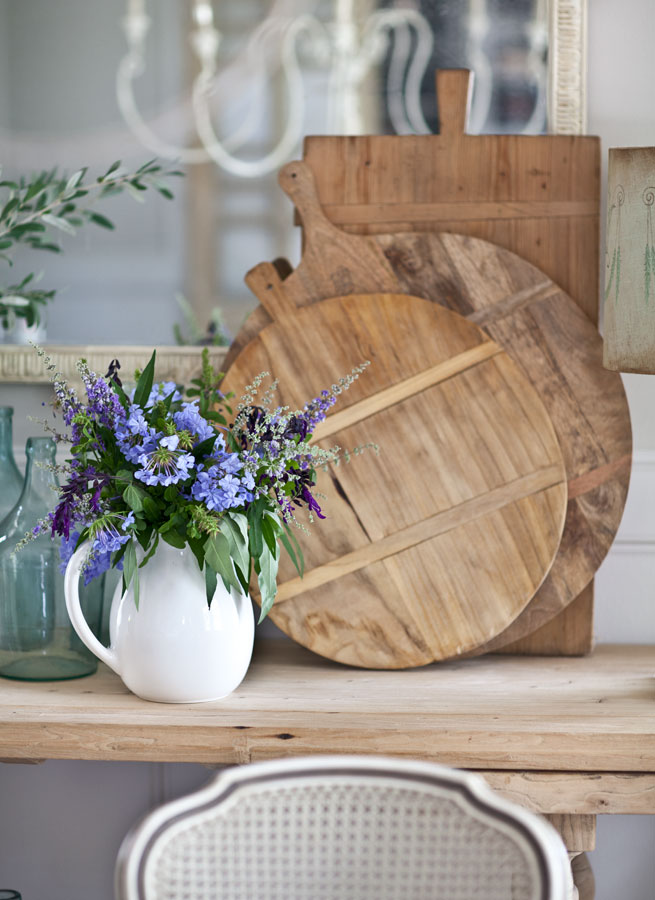 Below you can see mostly inexpensive new boards. One is old. Can you guess which one? Its the one behind the French mustard crock.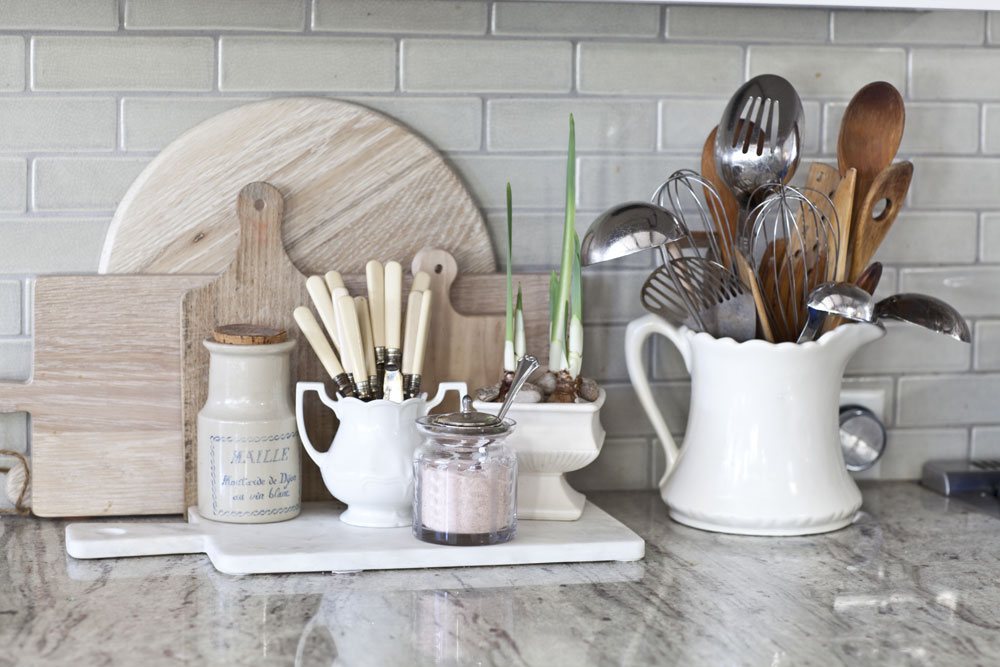 French enamelware pitcher replace with IKEA enamel pitcher
I love these pitchers, but they are expensive to buy, since they come from France, and everyone wants them.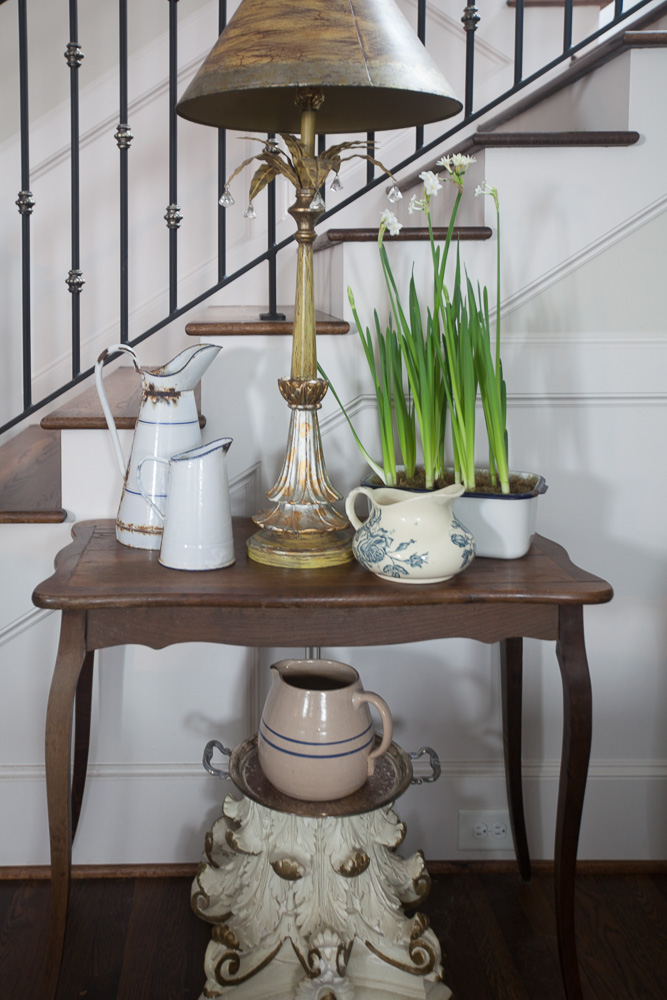 You can go much cheaper with the IKEA version is $14.99. I have it shown below.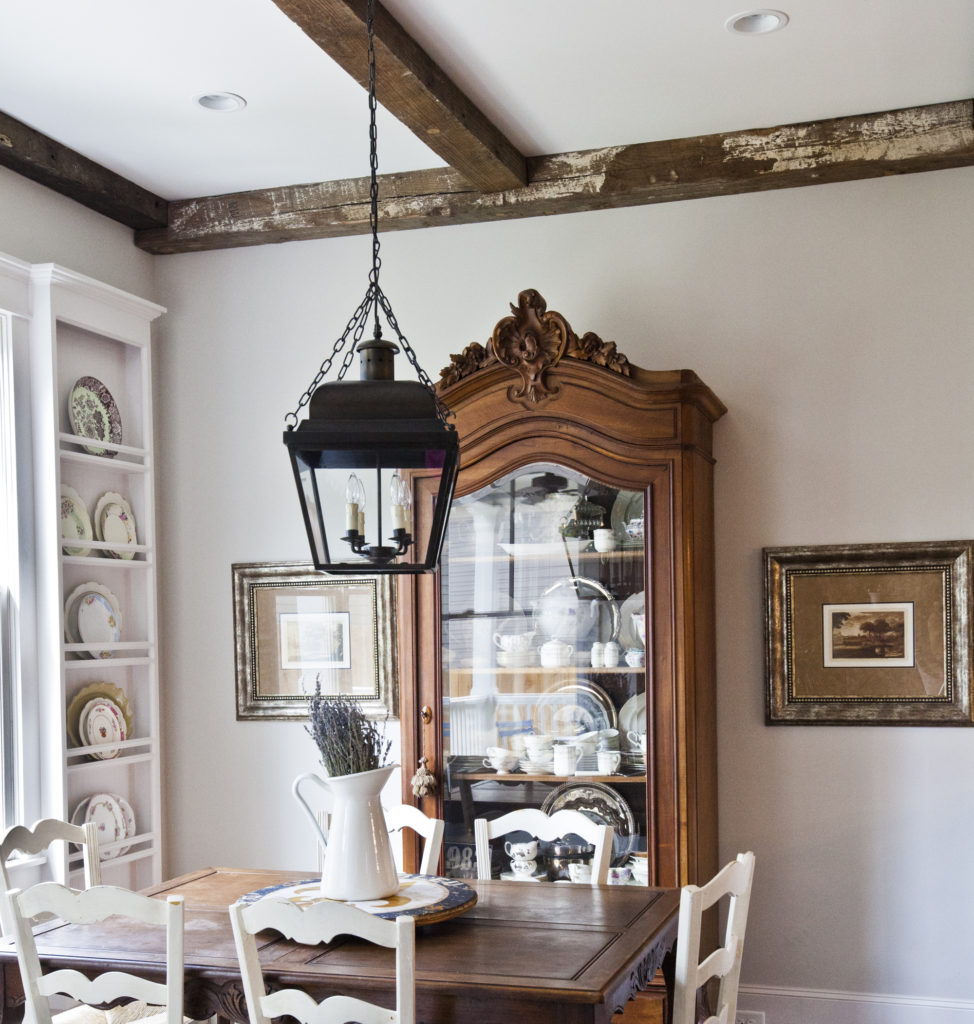 So be sure to check out the low cost options for these elements.
To see more low cost French inspired decor for your home, check out my affiliate page on AMAZON.