Farmhouse French pillows are any pillows that work with farmhouse French style. They are not necessarily French. They don't have to be French, they just need to work with Farmhouse French style.
The purpose of my Farmhouse French Friday is to pick one element and show you loads of examples of that element and many different options. Let's talk about pillows today. Note the grainsack style pillows shown below. All of these are reproduction.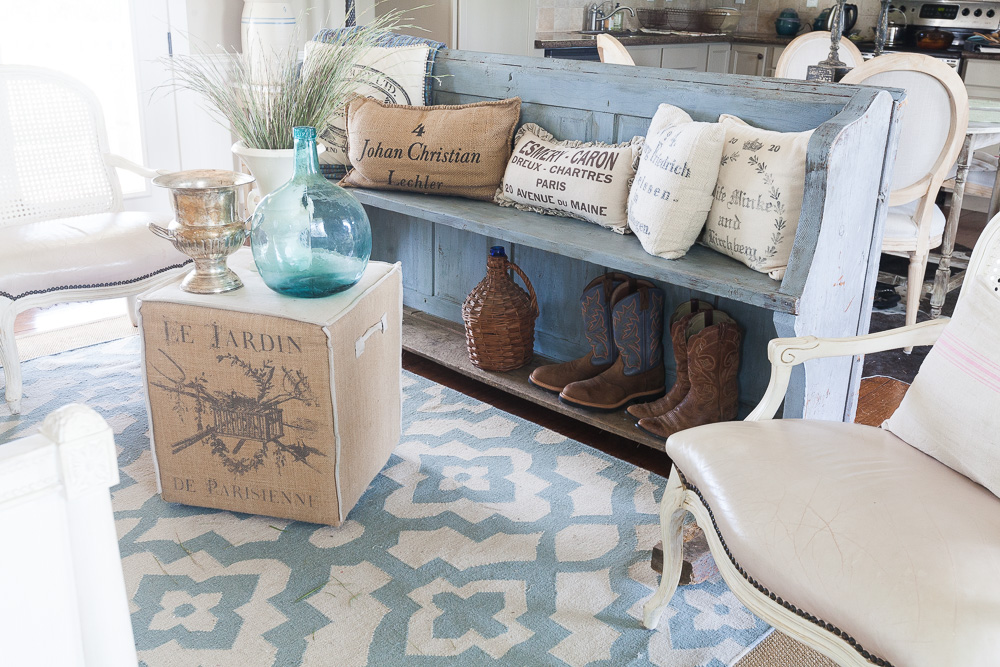 The only pillows made from real grainsacks below are the blue striped ones on the daybed and the two pillows on the floor.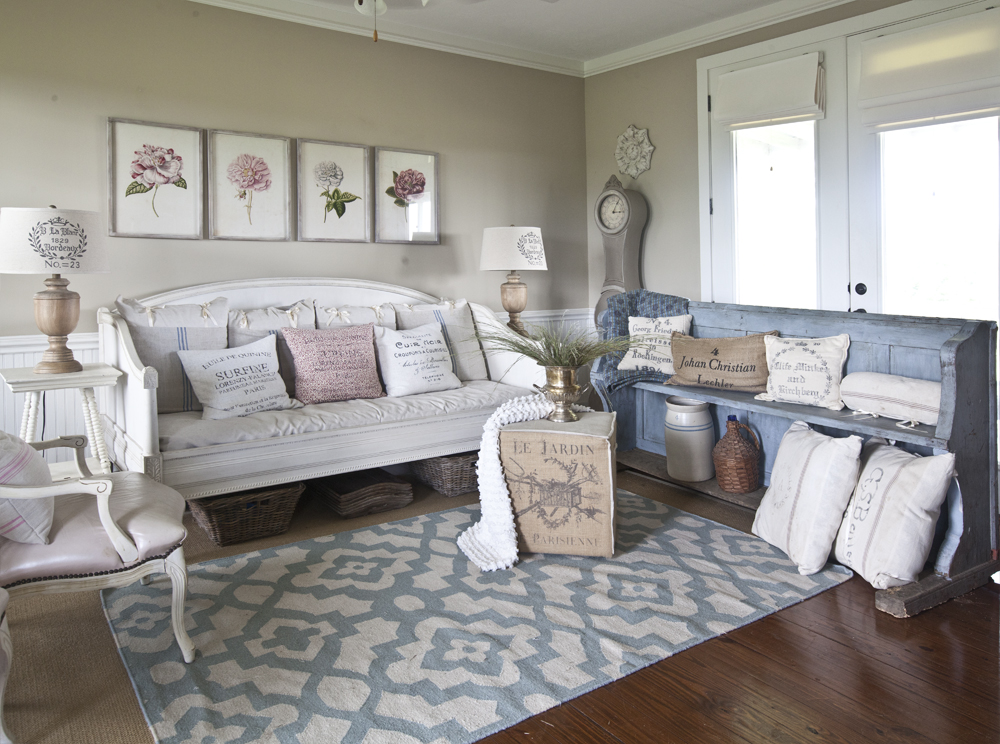 Below I am showing a few linen ruffled pillows and a lavender satin embroidered one. Note that the style works well with refined and rustic  pillows.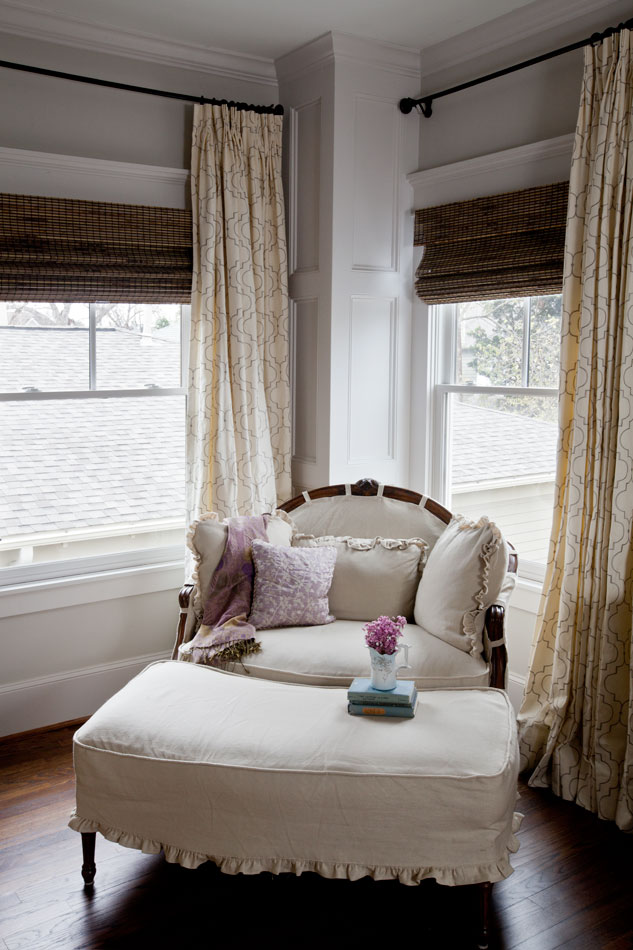 Blue linen pillows and the blue stripe pillow are both perfect.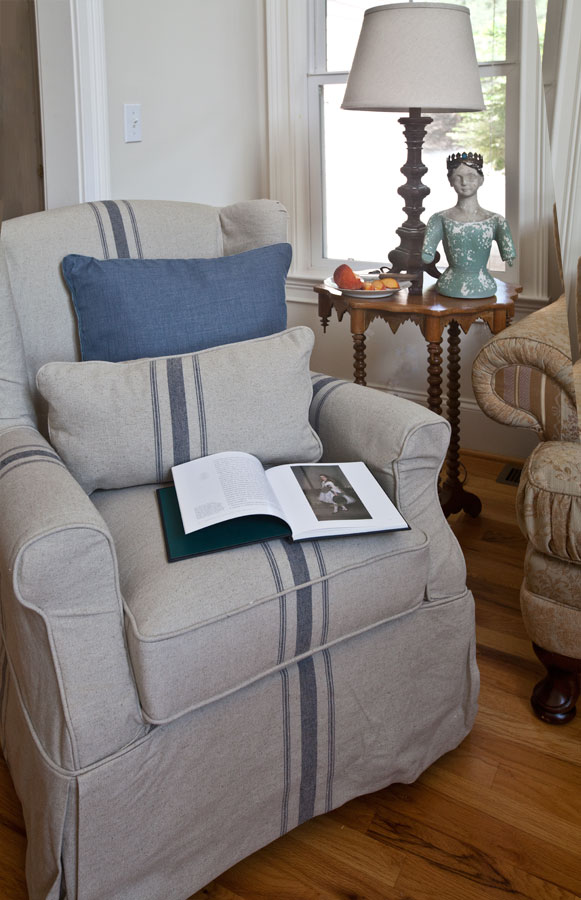 Here's blue satin embroidered pillow and a furry white pillow. I love the two together.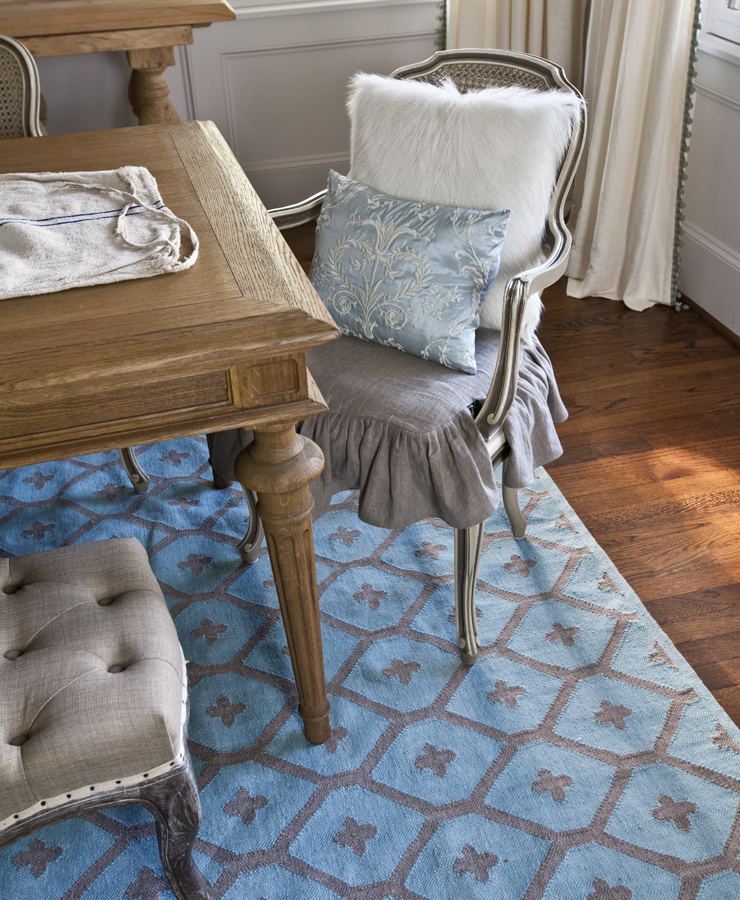 These cotton floral pillows are soft and sumptuous.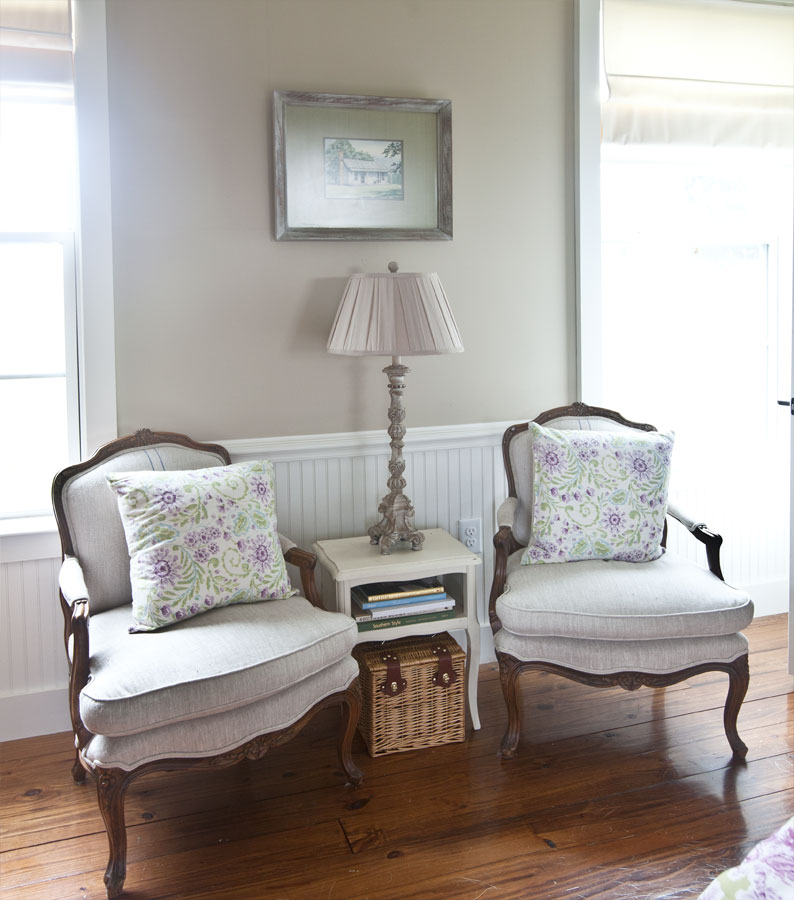 The pillows below are real grainsacks.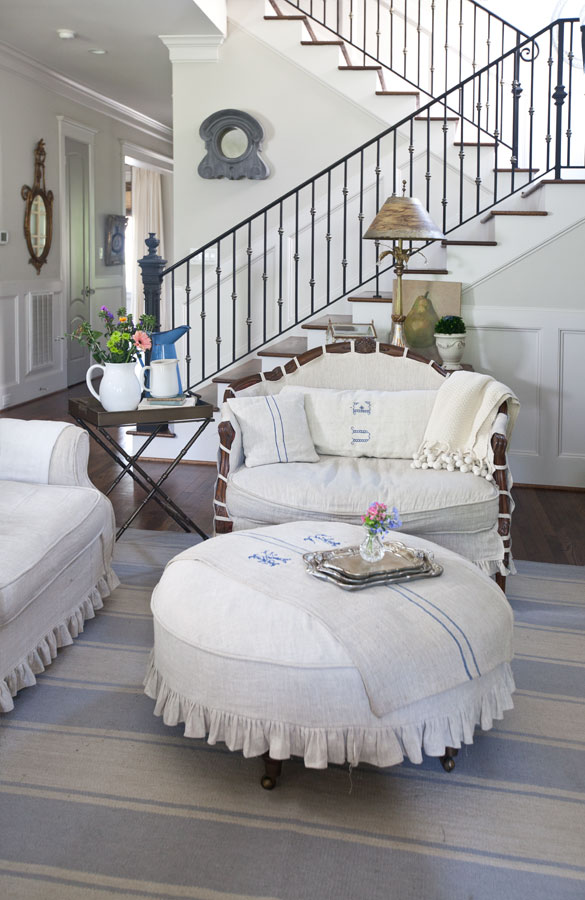 This one is needlepoint on wool.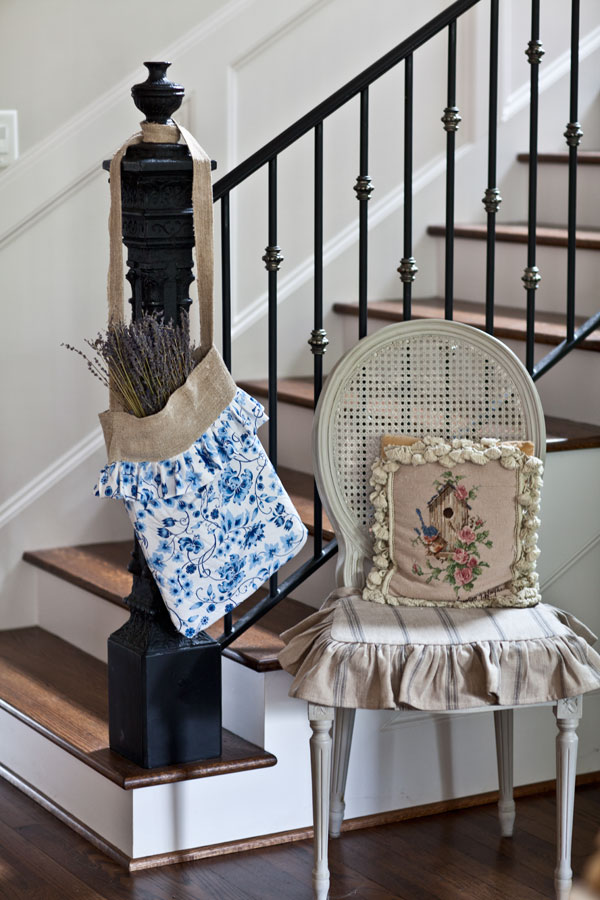 What room can't use a little toile?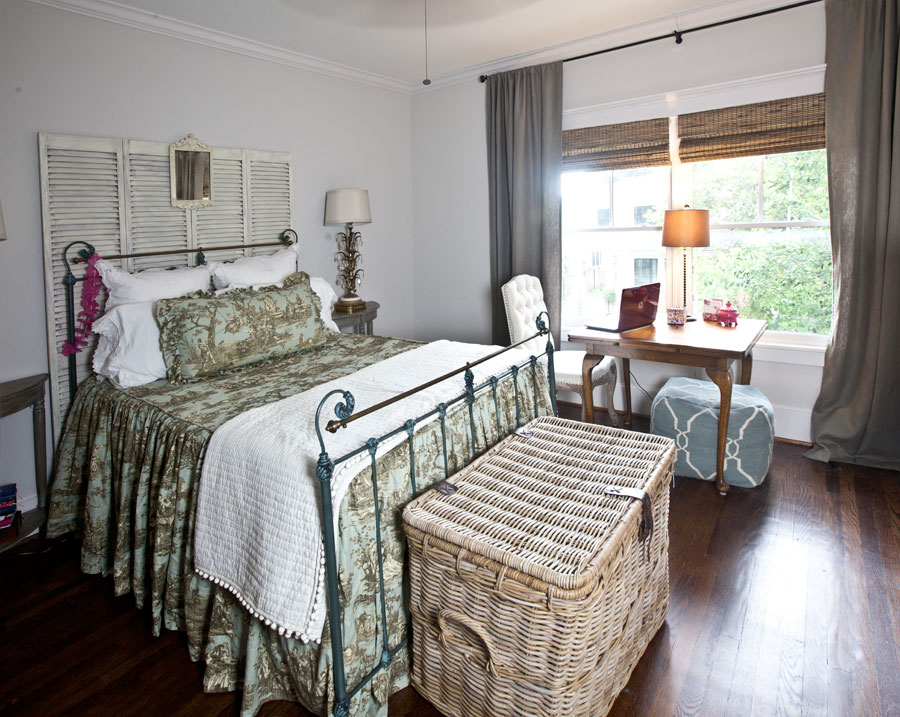 Below it's another pillow I made. The instructions are Here.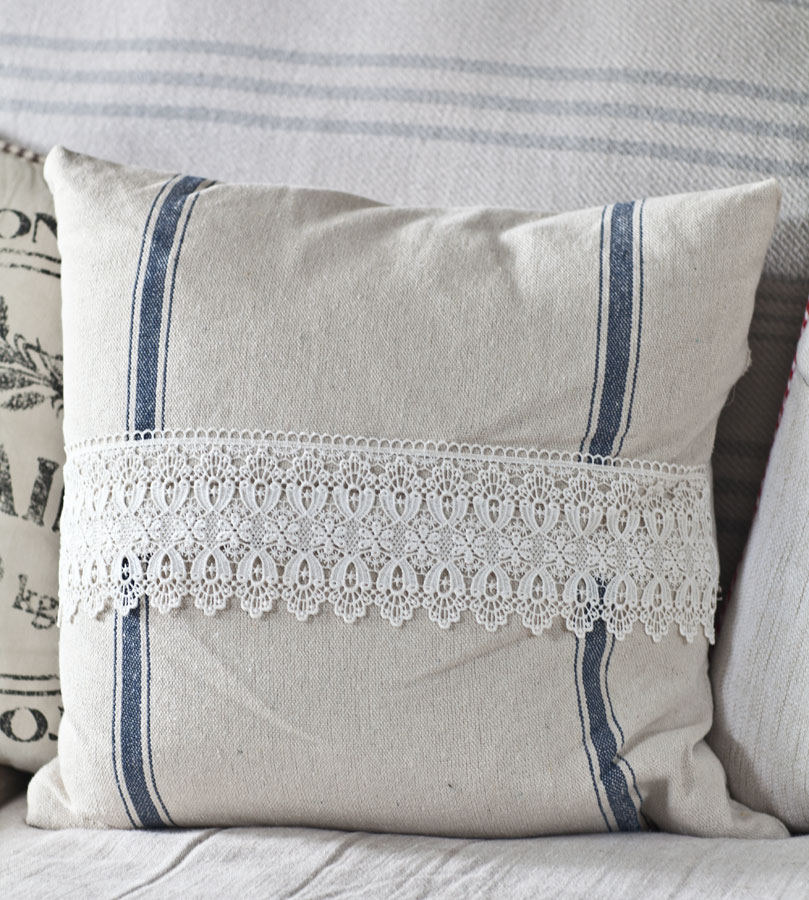 The pillows below were made from vintage European hand towels.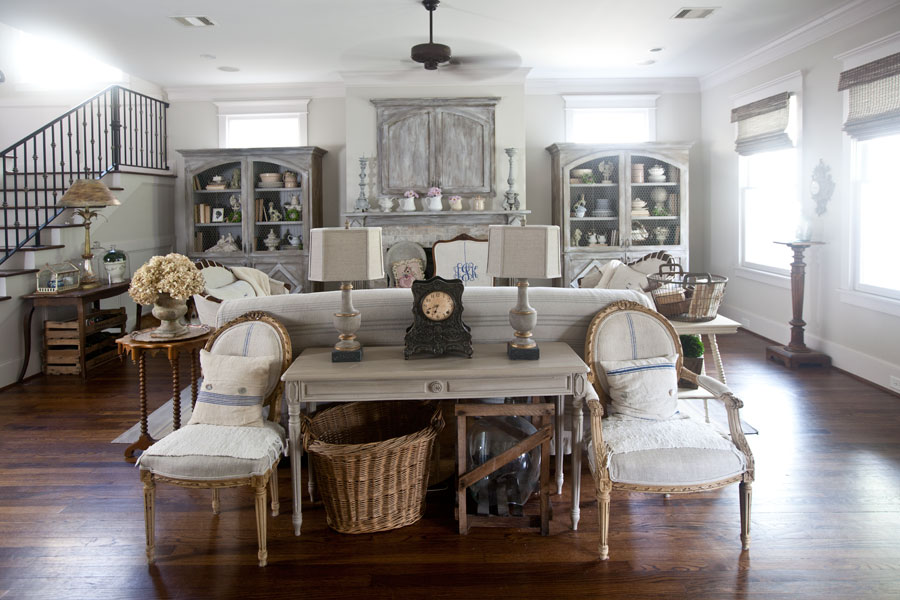 I hope that's given you a lot of ideas for your home.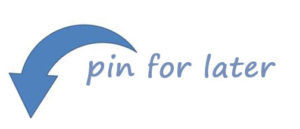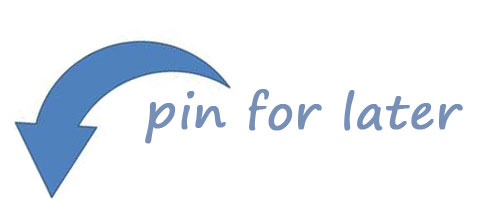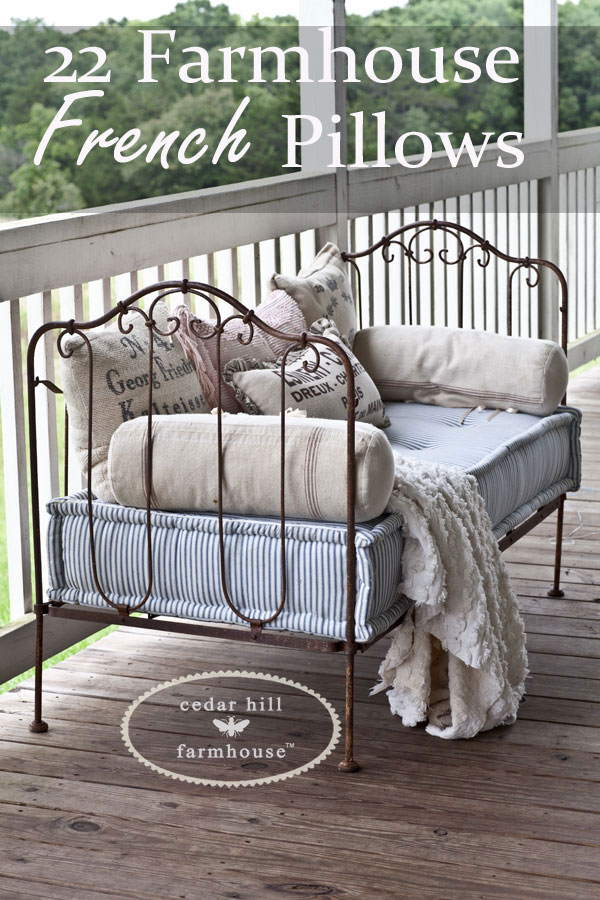 Shopping for pillows? Here are several I found that I think would work well with Farmhouse French style.  (Affiliate links)