I know they have that Panetone Color of the year thing. Honestly I don't pay much attention to it. This year it's Greenery. I actually like the color, but it's not MY color of the year.
My color of the year is lavender. That's right. I think we should all be able to select our own color of the year. And who's telling us we can't?
So today I am showing you how I added lavender just using dishes. I do love a pretty plate. As you can see I've added lavender plates to my plate rack.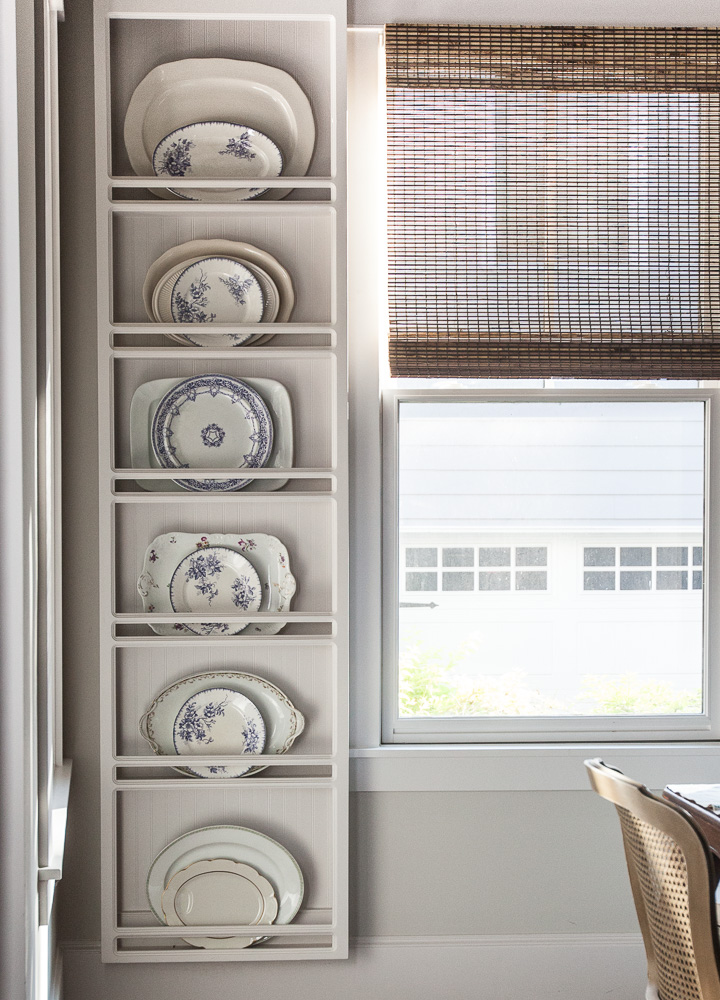 These are antique dishes mostly from Holland, but some of the dishes are French.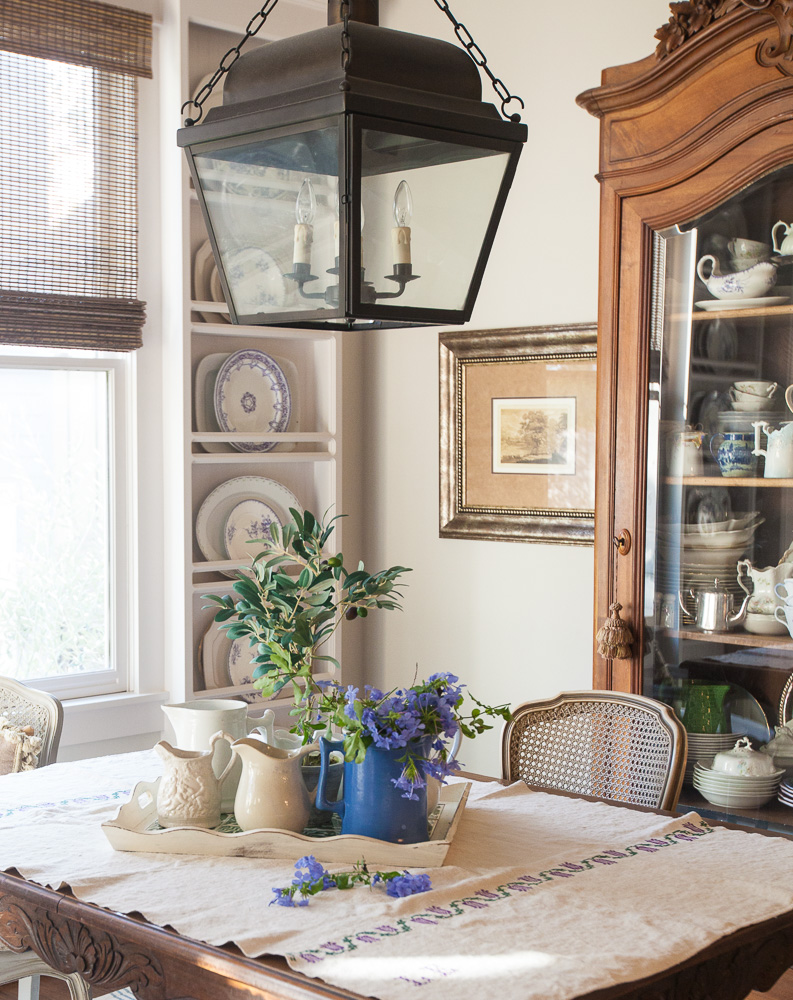 I don't really care so much where they are from. I just like 'pretty'.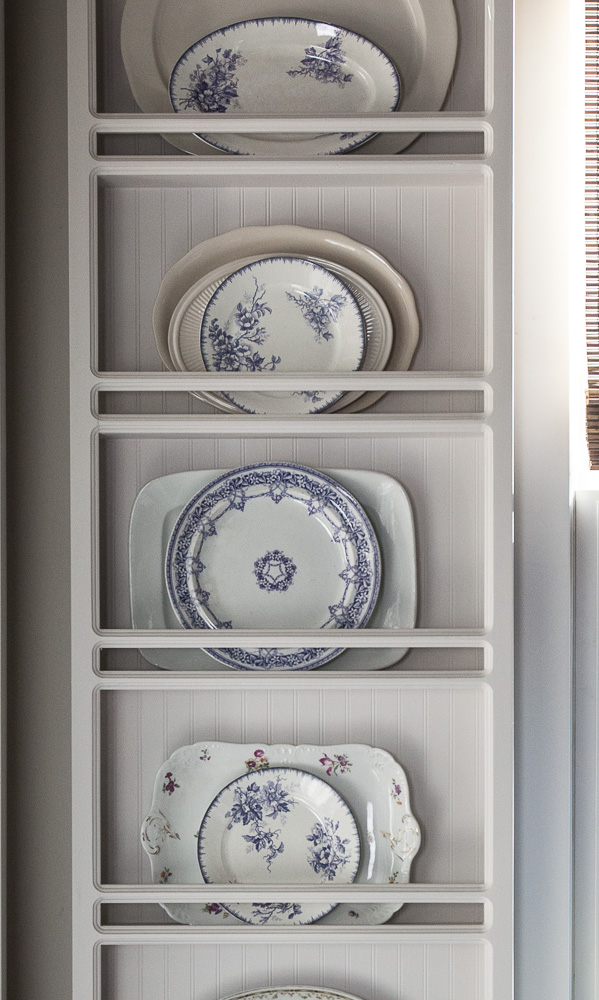 Some of the lavender or purple is more red and some of it is more blue. I like all of it.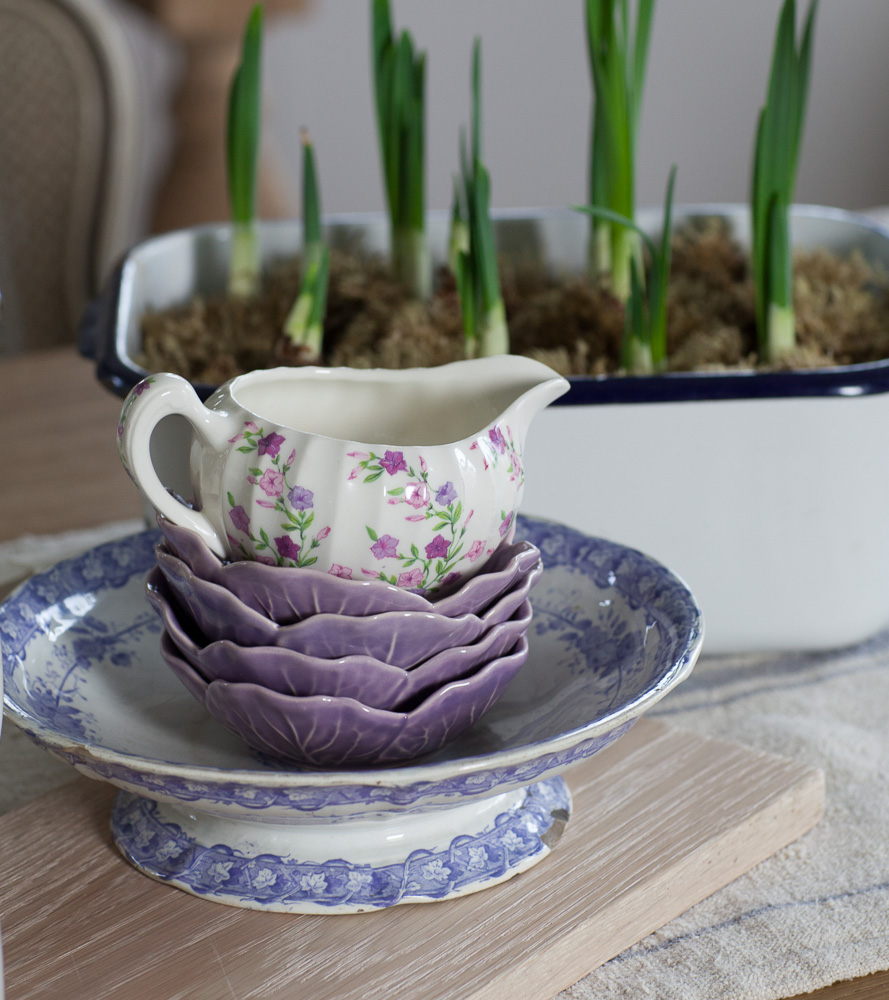 I bought the bowl below without a lid and with a missing handle. I don't care, it's still pretty.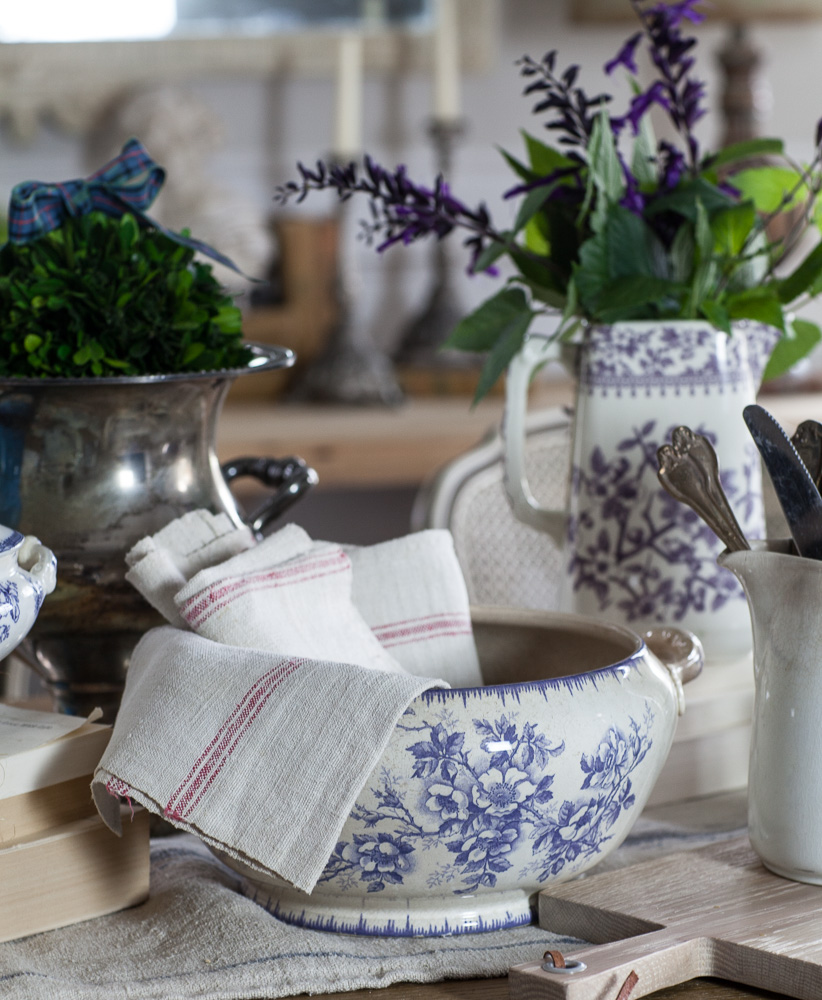 I found some purple salvia blooming in my yard so I added it to my table.  Yes I know it's January, but I'm in Houston, so it's been pretty warm here.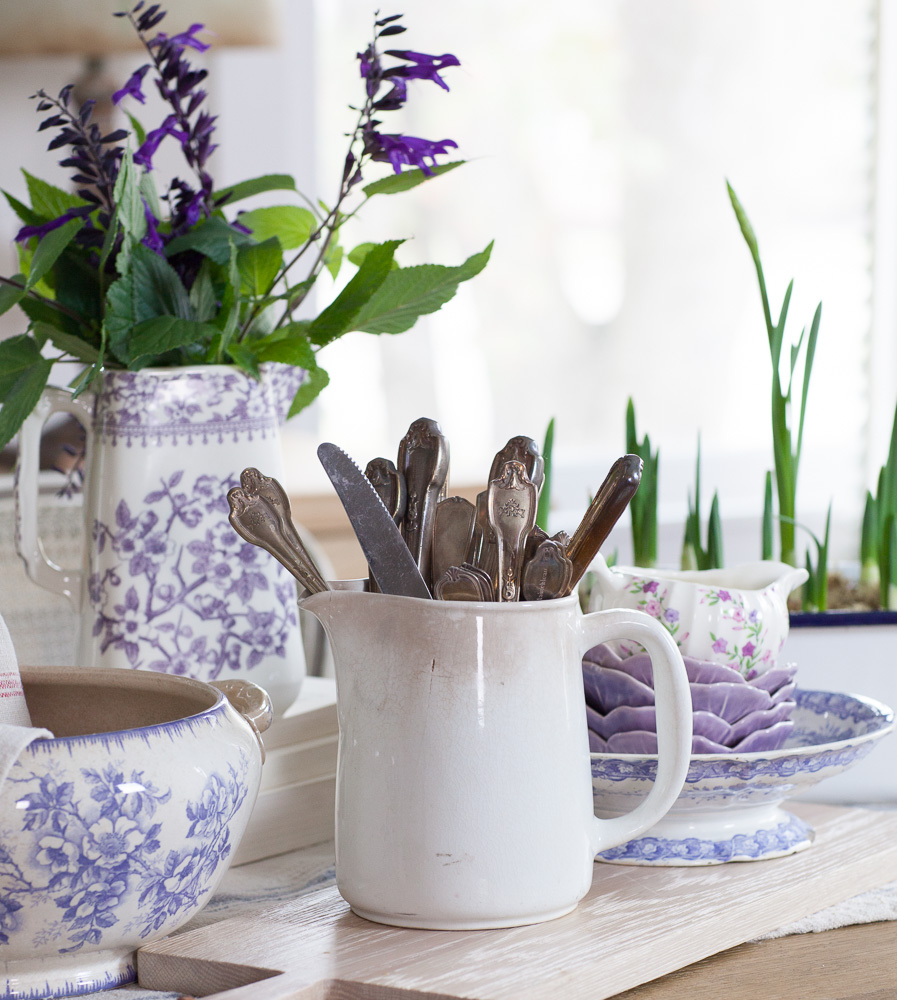 So what is YOUR color this year? What color will you be adding? Do you pay attention to the Panetone color of the year?
And if you want to win my prize package, you have to leave a comment to enter.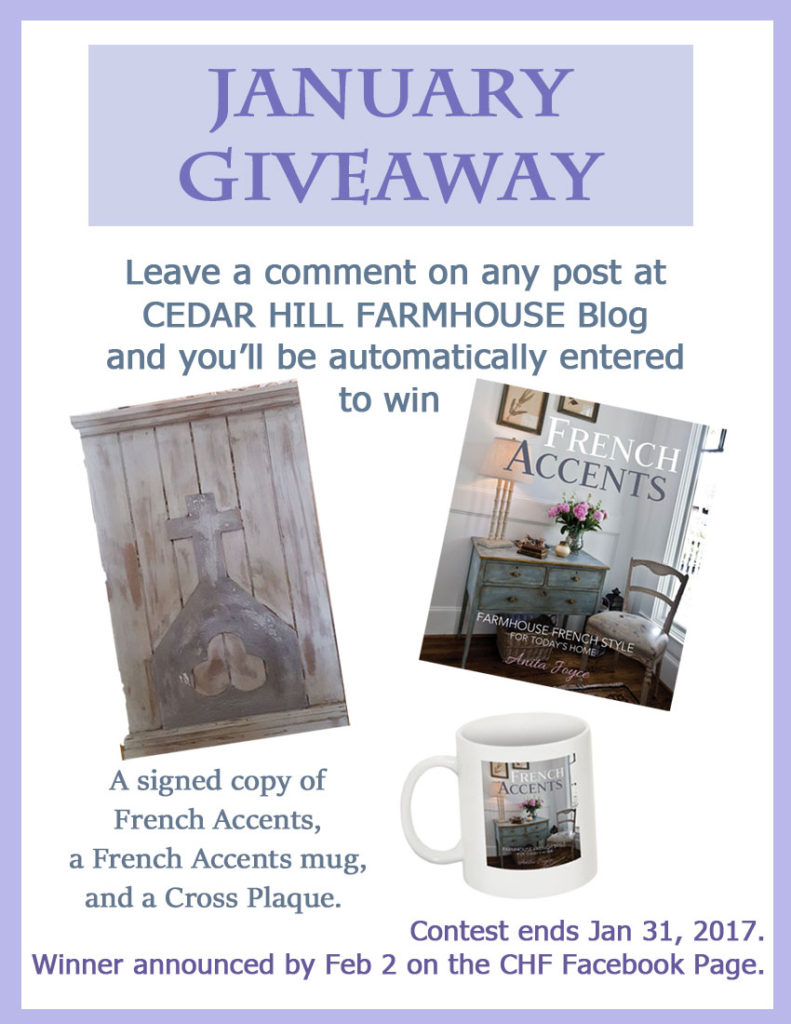 StoneGable | 8 Things to Do Before You Go to Bed
Cedar Hill Farmhouse | How I Am Adding My Color of the Year
Designthusiasm | Transforming the Breakfast Room
Maison de Pax | Best DIY Projects & Decorating Tips of 2016
Savvy Southern Style | Essentials of a Cozy Corner
Shabbyfufu | The Best Cozy Winter Neutrals for Your Home
So Much Better With Age | Top 10 Posts of 2016