So what exactly is the right kind of artwork for a Farmhouse French or even a Country French house? This is Farmhouse French Friday where we take just one design element and focus on that.
Today we're talking about Farmhouse French artwork. What goes with it, and what doesn't? I don't think you are going to want anything too contemporary for this look. You want colors that are going to work with your room.
Here we have a piece of religious art that looks aged. It works great.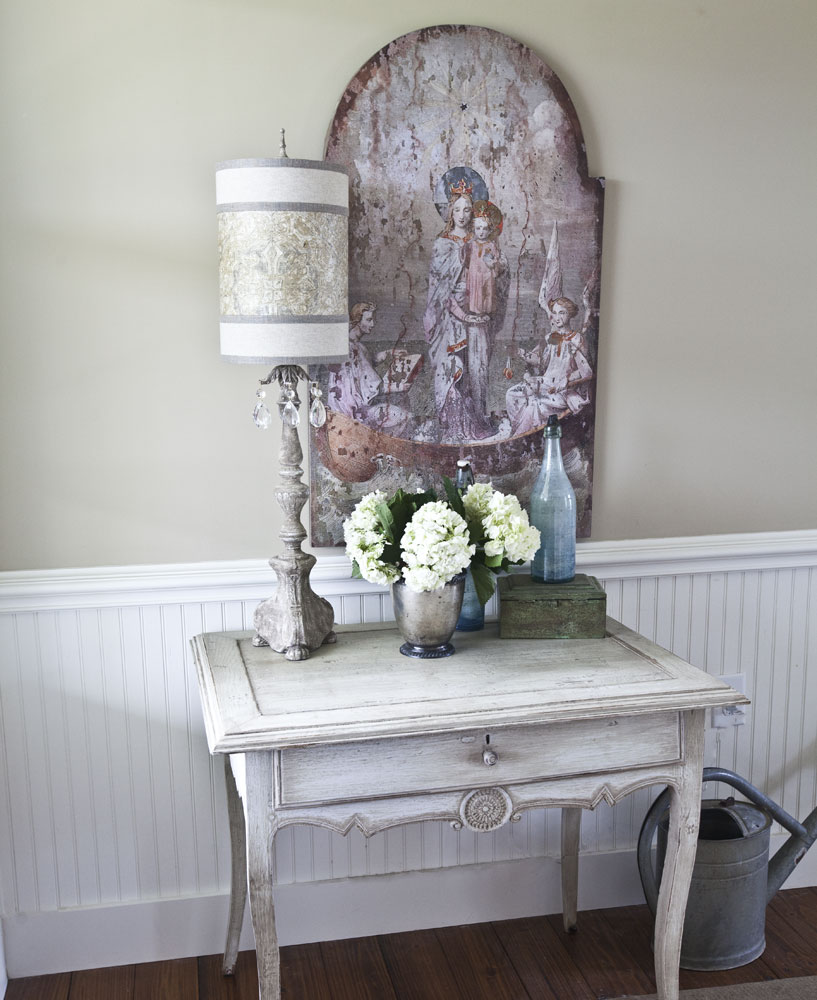 This oil painting of the two girls is gorgeous and perfect.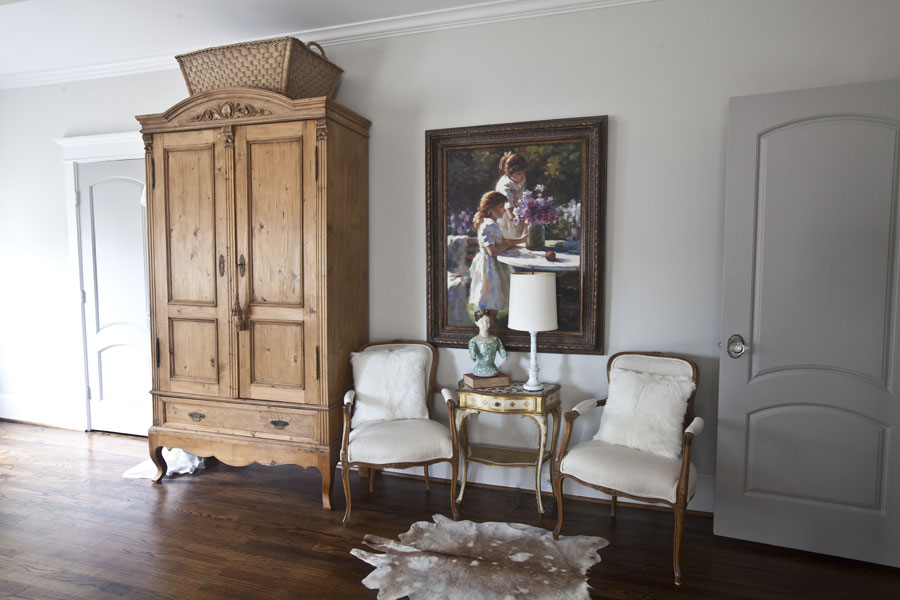 Sometimes you don't need art at all. Below, I used bread boards and an old gesso frame in place of artwork.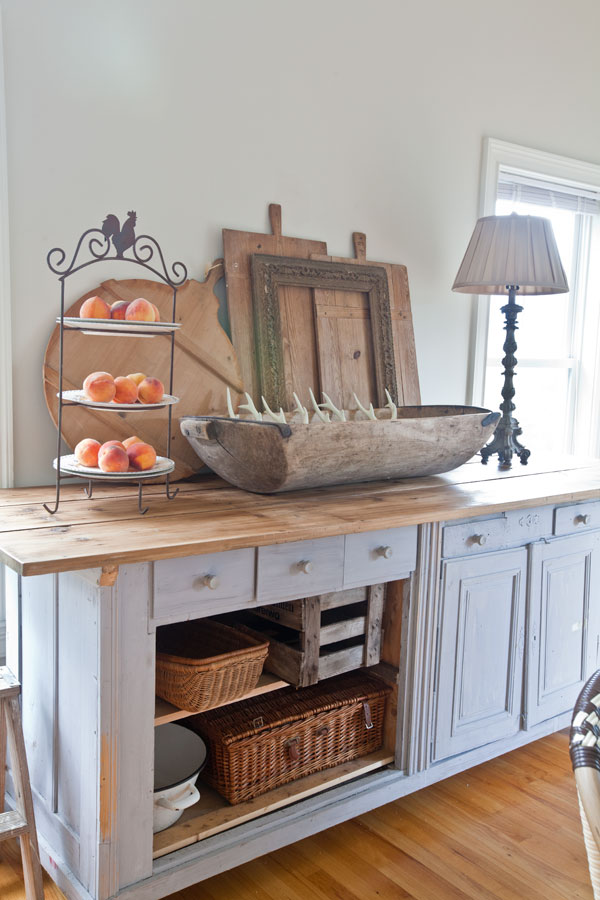 Above this bed instead of art I used candle sconces and a mirror, so sometimes you can use those instead of art as well.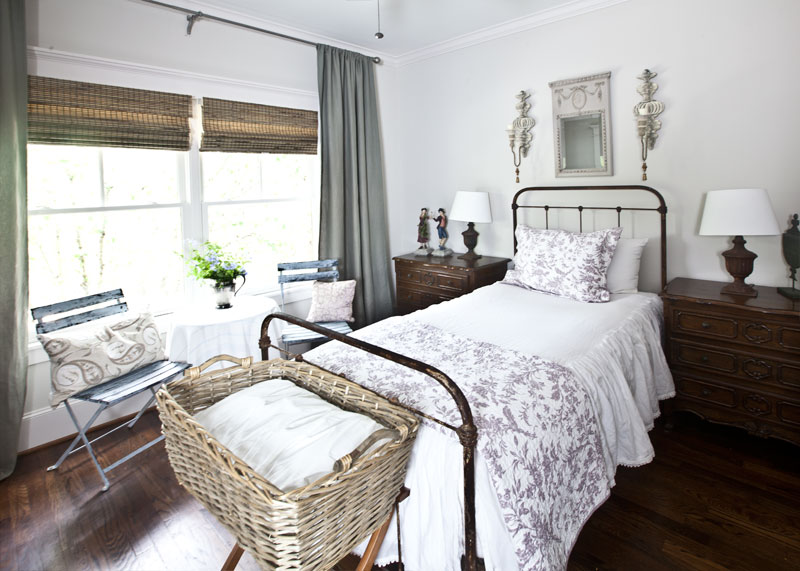 Below I have a copy of a Monet. This is perfect also.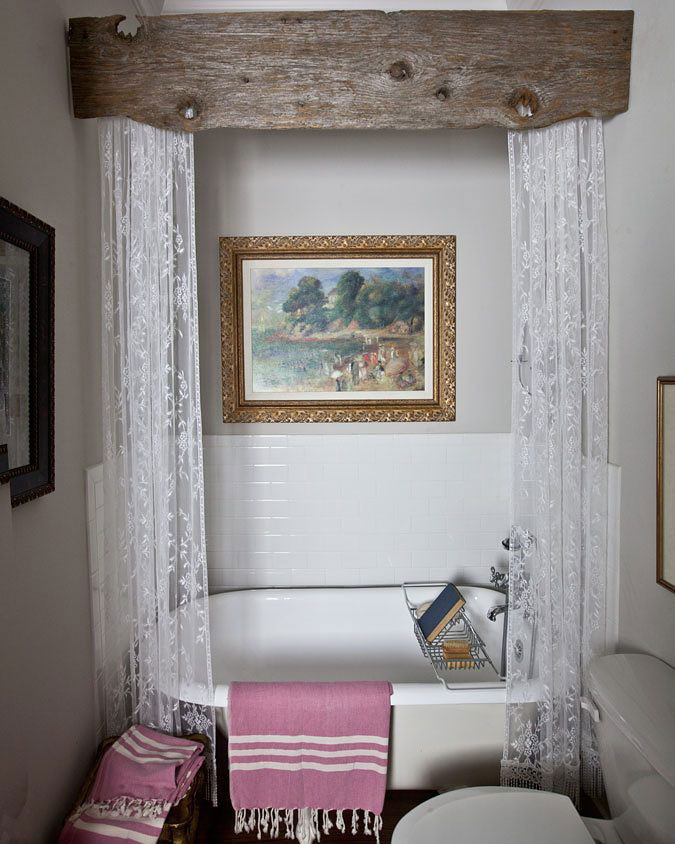 Below I used antique tin ceiling tile for art. Then layered it with a mirror, a botanical print, a landscape painting, and an old clock face that was handpainted.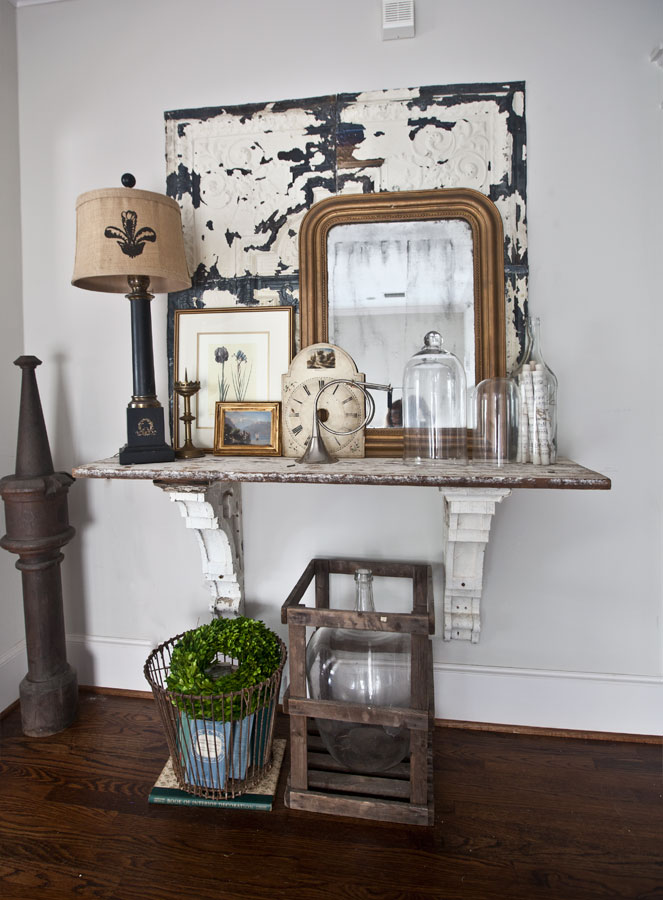 Above our bed, we used a wall plaque that is not a painting, but is a type of artwork.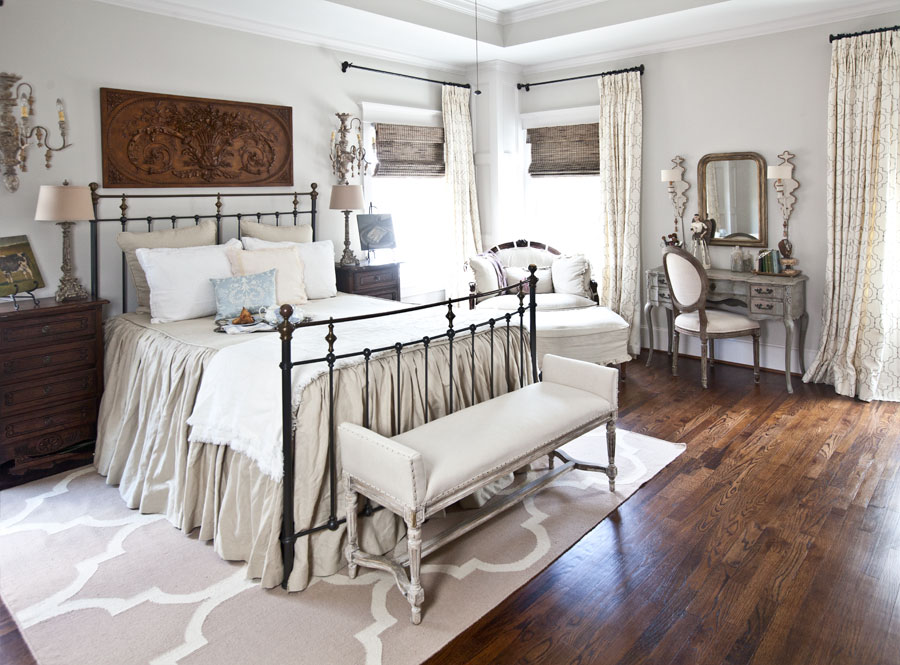 Above our sofa/daybed, we used large botanical prints. I love botanicals.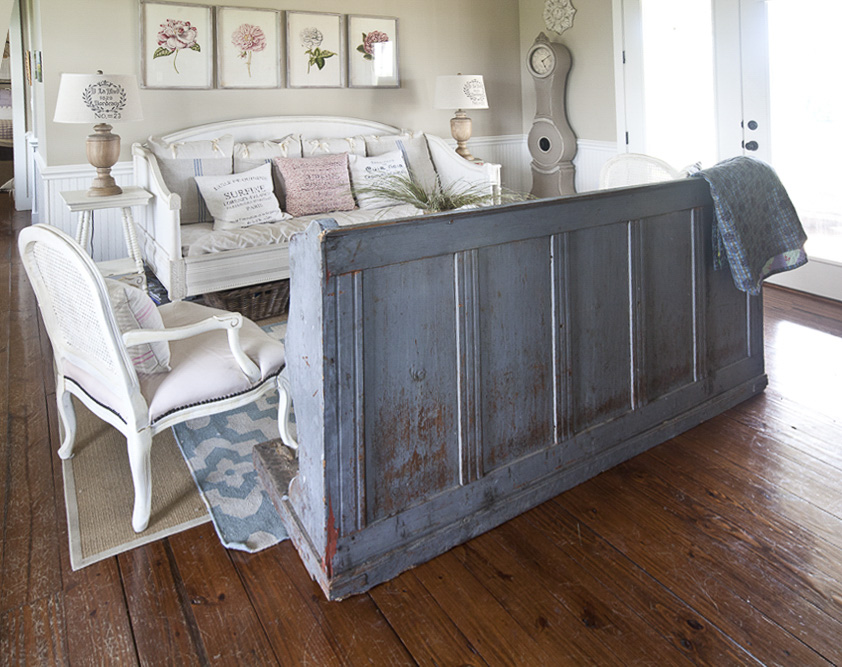 In our bedroom, we have a watercolor of my husband's family homestead in Virginia.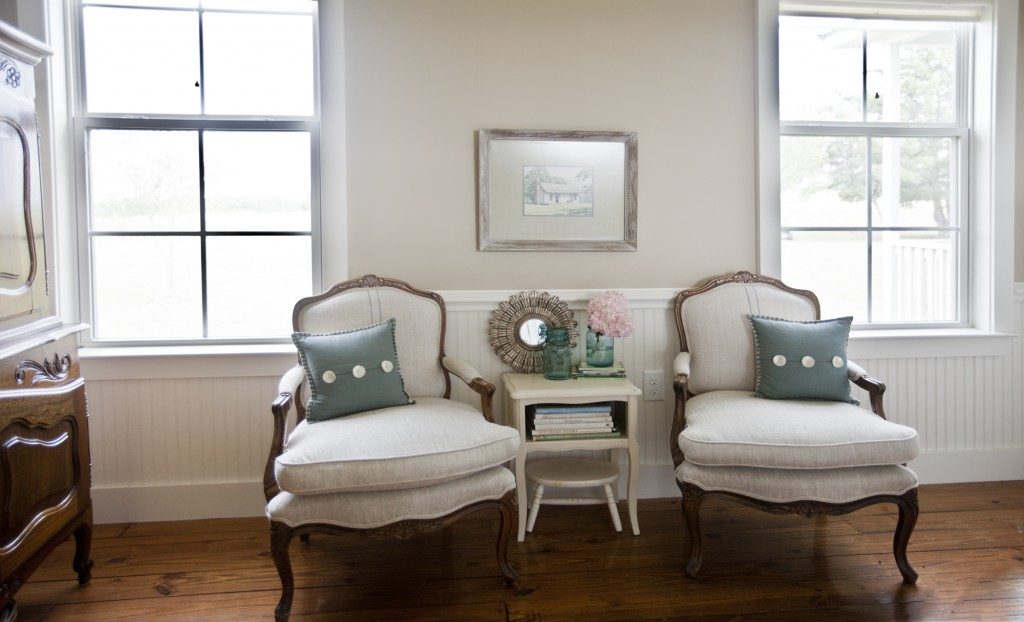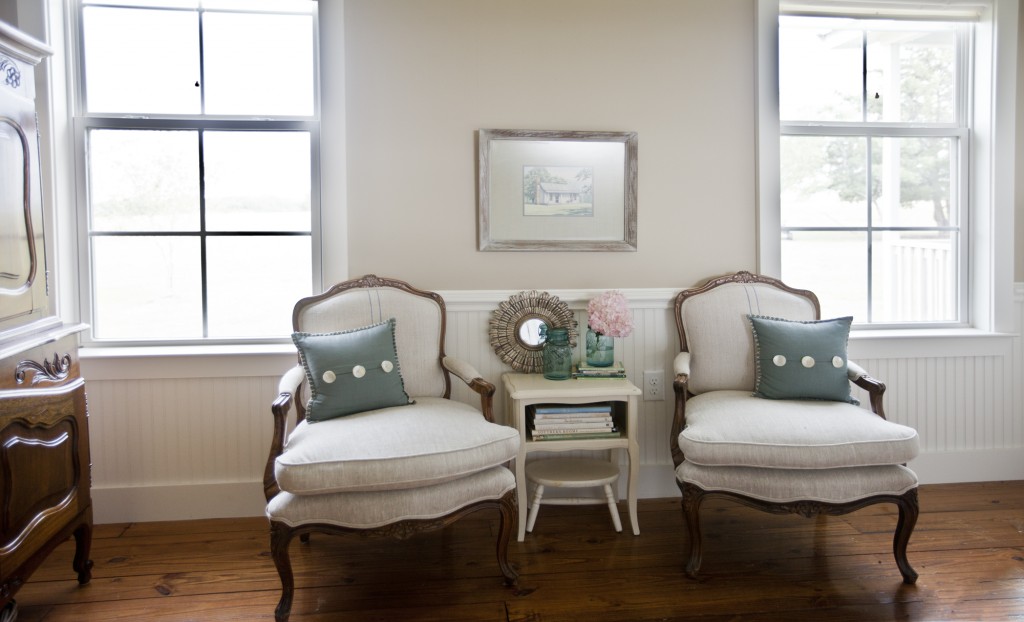 The painting below is my favorite. It's a very delicate oil painting. It's a lovely copy of the painting SEWING by William-Adolphe Bouguereau, a French painter from the 1800's.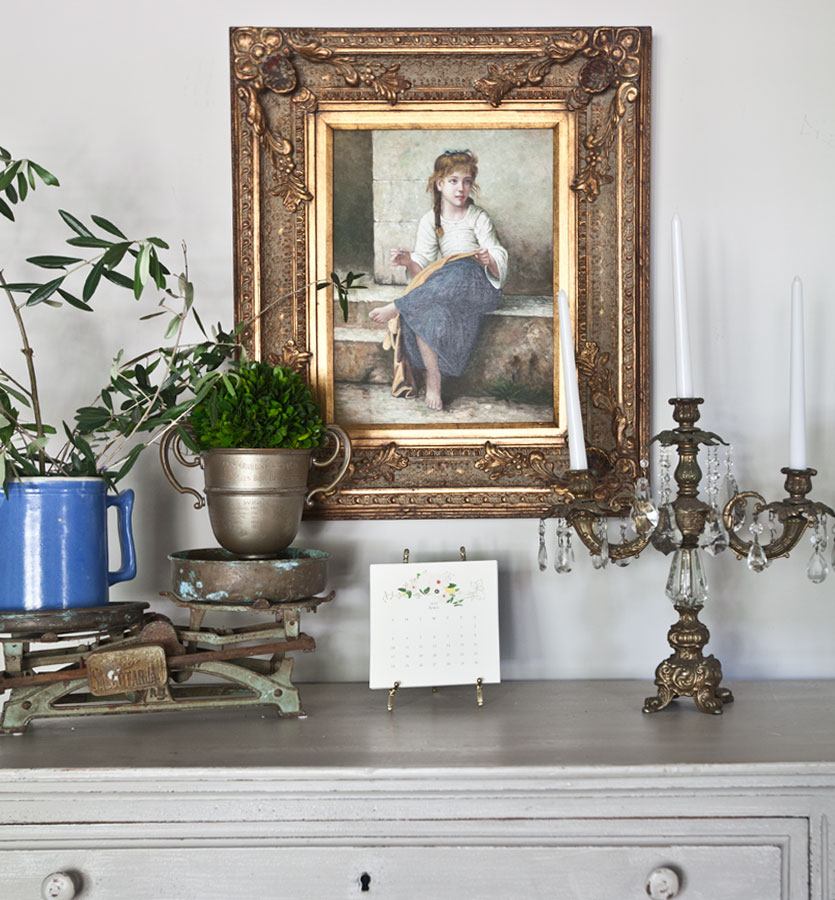 This painting below is another one of my favorites. It's very large and very striking.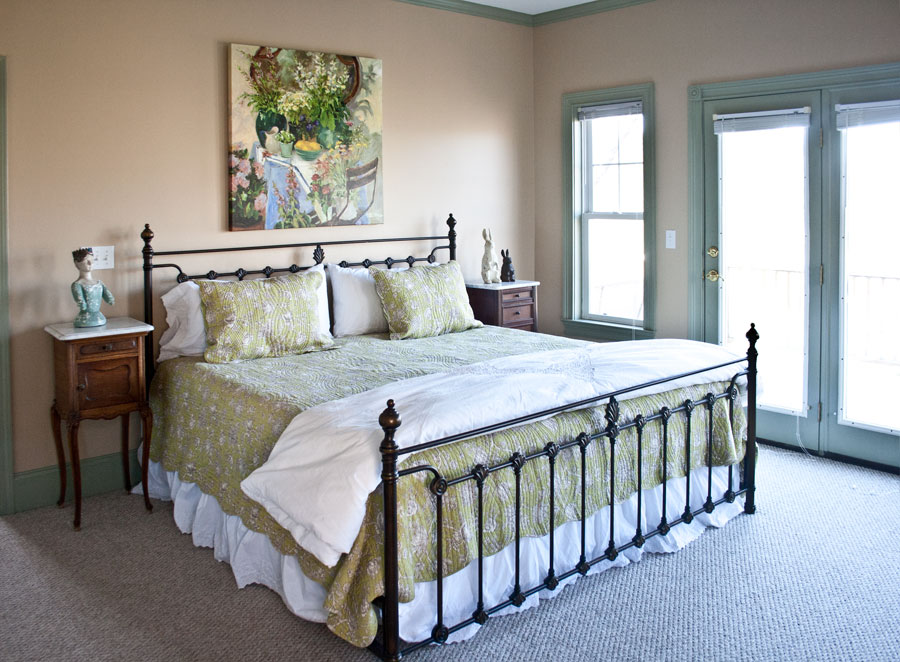 I don't have these antlers over my fireplace any more, but they also can be used as artwork.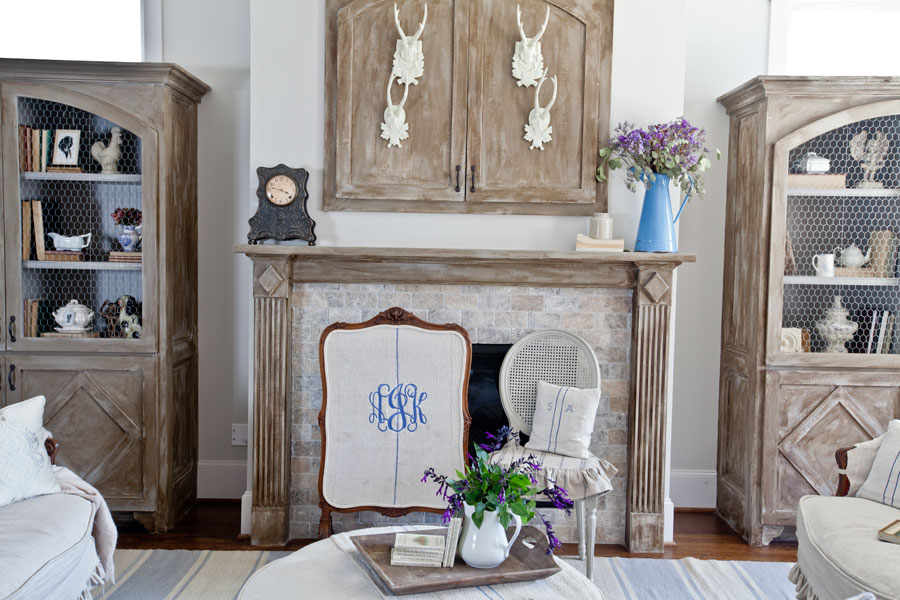 Then there is this pastoral sheep painting that is so peaceful.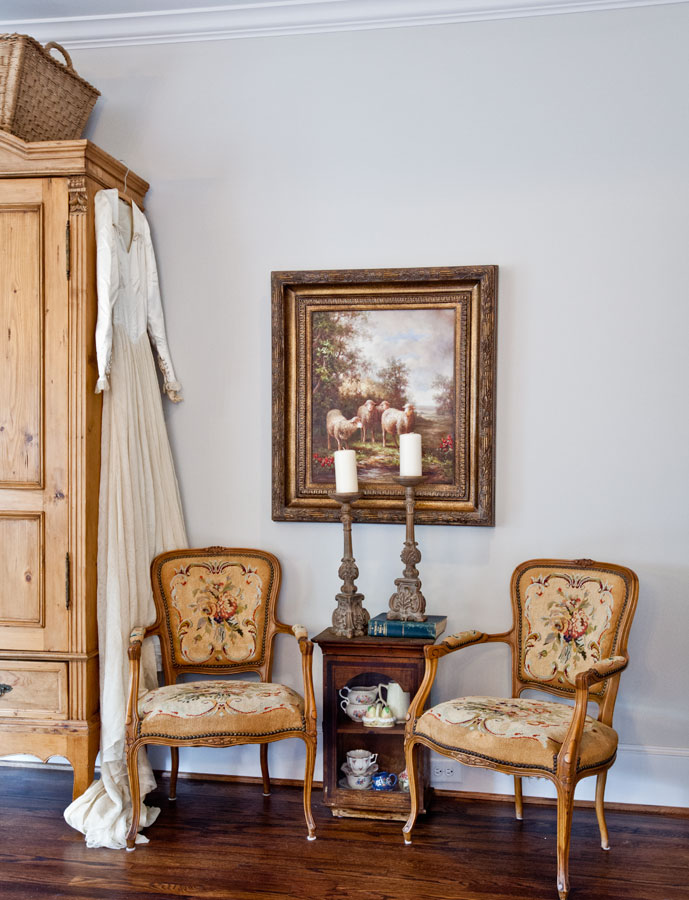 This little print is full of personality and color.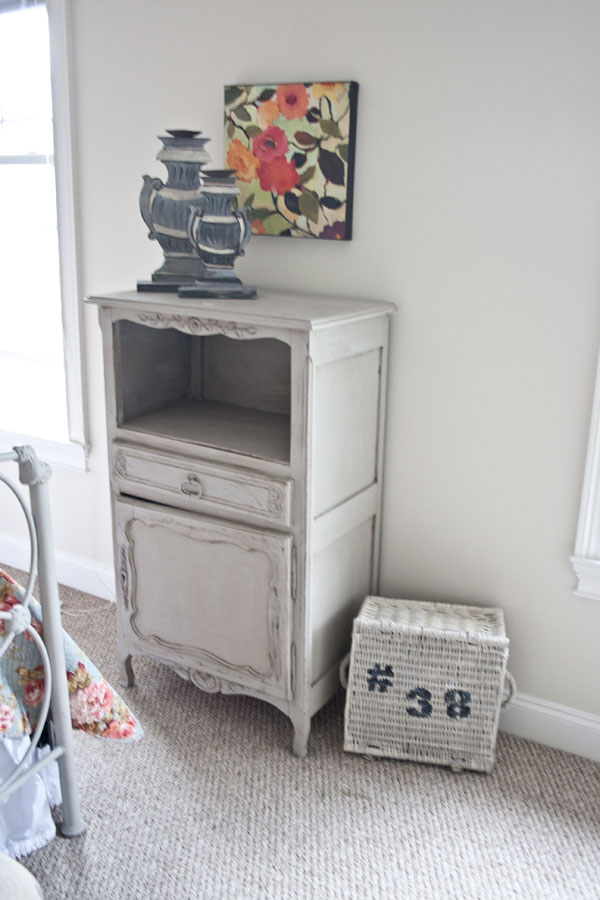 More flowers, although I think I gave this one away.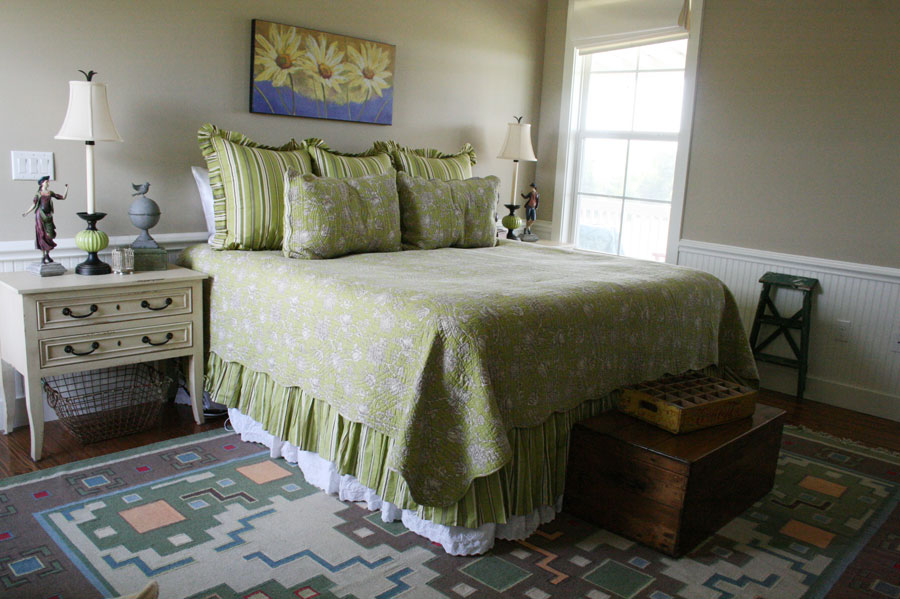 You can also use an architectural piece as artwork.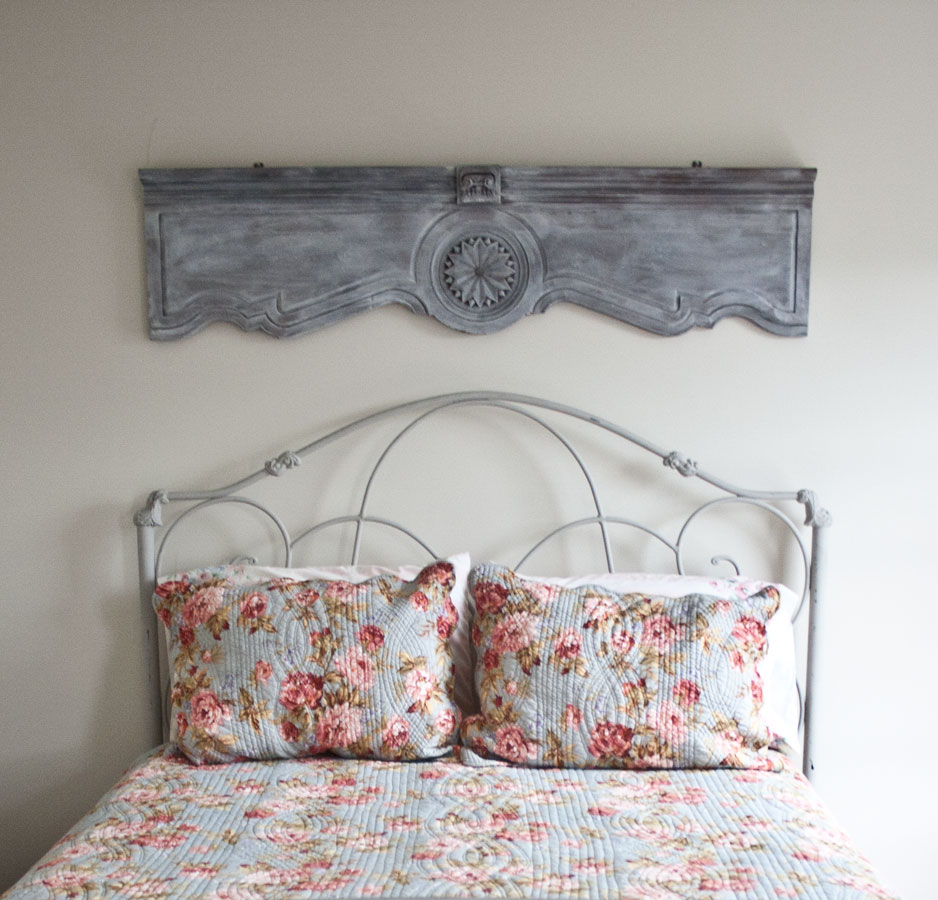 And really you probably need a painting of lavender fields somewhere in your home.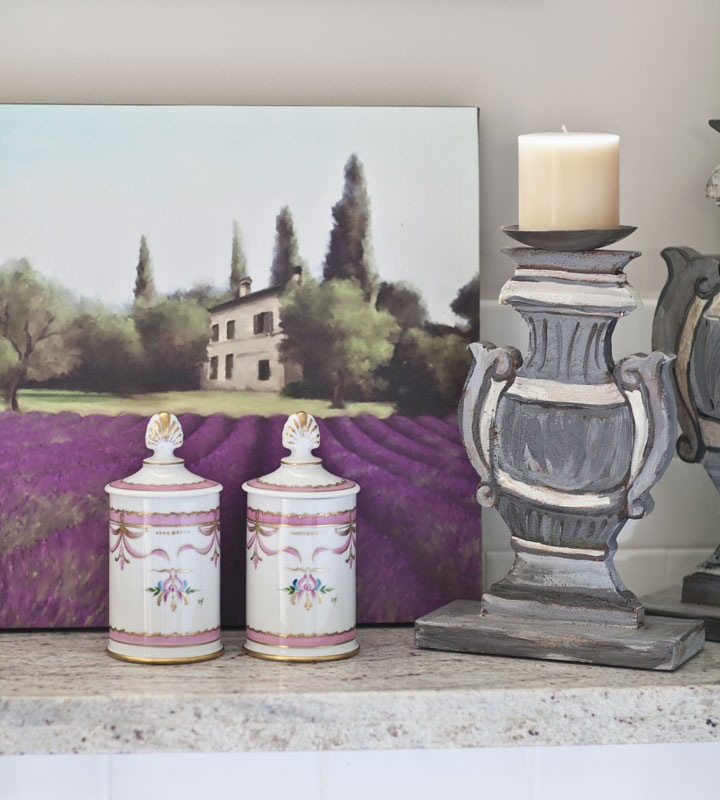 Lastly you can use a chalkboard or a door or both as I have done below. Note the pear painting on the right.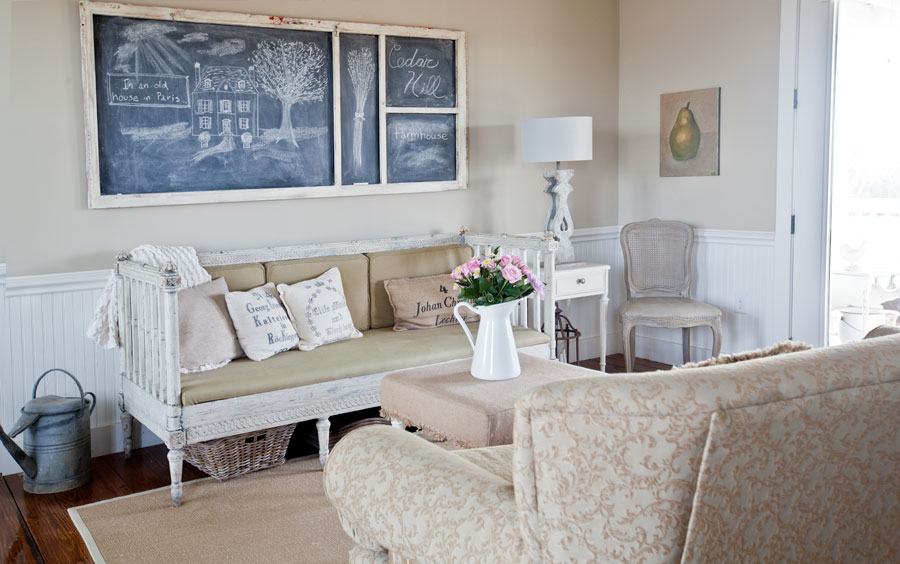 I hope this gave you some ideas for your home. What's your favorite piece of artwork?