Firstly I have to say how grateful I am to you. You are the most incredible and supportive readers a girl could ask for. Truly!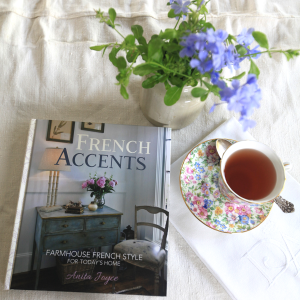 I thought I would pull some of my favorite ideas from my book today.
Here are my 10 TIPS FOR DECORATING YOUR HOME from French Accents, Farmhouse French Style for Today's Home.
Tip 1 Photograph a room before you start the redecorating process. You'll be amazed at what you notice from a photo that you don't see when you live in a room. You don't need to buy  a fancy camera either; just use your phone.
Tip 2 Focus on one room at a time. I'm decorating an entire house right now, and yes it feels overwhelming. Breaking down a project to a room at a time makes it much more manageable and much less stressful. BTW, here's a look at the front of the mountain house. You can find out more about it HERE.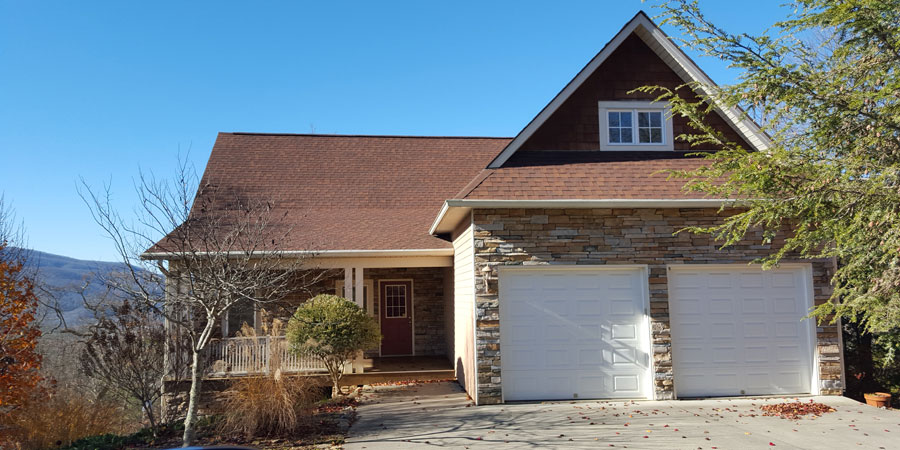 Tip 3 Develop your OWN SIGNATURE STYLE. First spend a lot of time looking at blog, magazines and decorating books. Start pinning rooms you love on a new board on Pinterest. You should see patterns begin to emerge. I think when I began to really spend a lot of time looking at magazines, I finally settled on Farmhouse French being my style. I realized that all of my favorite rooms were French. I also realized that I preferred a room not so formal.
Tips 4. Select your paint color last. You can find paint in almost any shade you like. If they don't have the color you want, they can custom mix it for you. No so with fabric. I've been looking for gray-tinted lavender fabric for months now. It's much harder to find in fabric. If you find fabric you like, you can always find paint that will go with it. Finding fabric to coordinate with paint is much more difficult.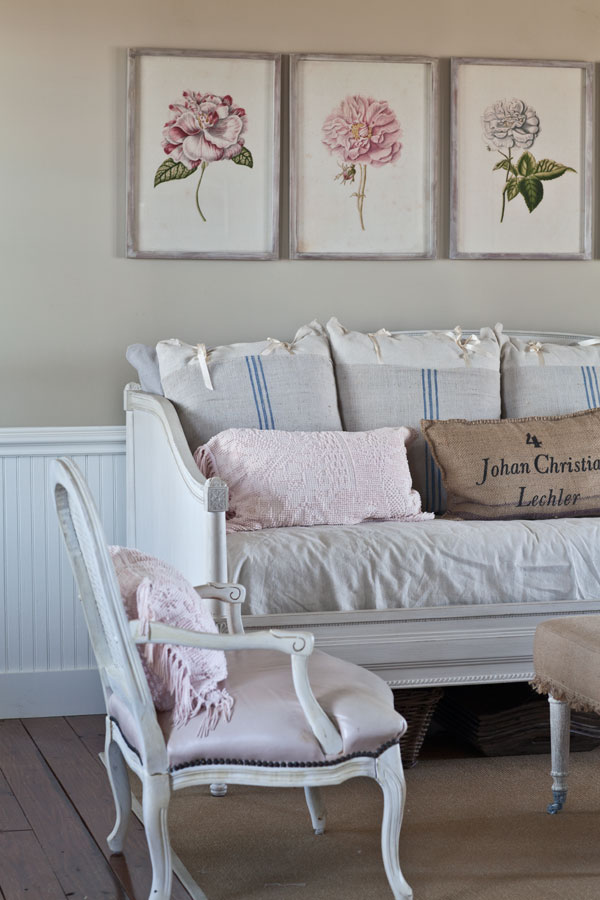 Tip 5. A room should have lights and darks. My mother is a painter and I remember a lesson she taught me a long time ago. 'To have a beautiful painting, you need lights and darks.' I am sure there are exceptions to the rule, but you get the point. The thing I am realizing is that the rules that apply to paintings often apply to photography and to decorating a room. I think we have all seen the rooms where someone went a bit overboard and painted every single thing in the room white, and painted the walls and woodwork white. While this does appeal to some people, I feel that the room looks more balanced and appeals to more people if there is a balance of light and dark colors in the room.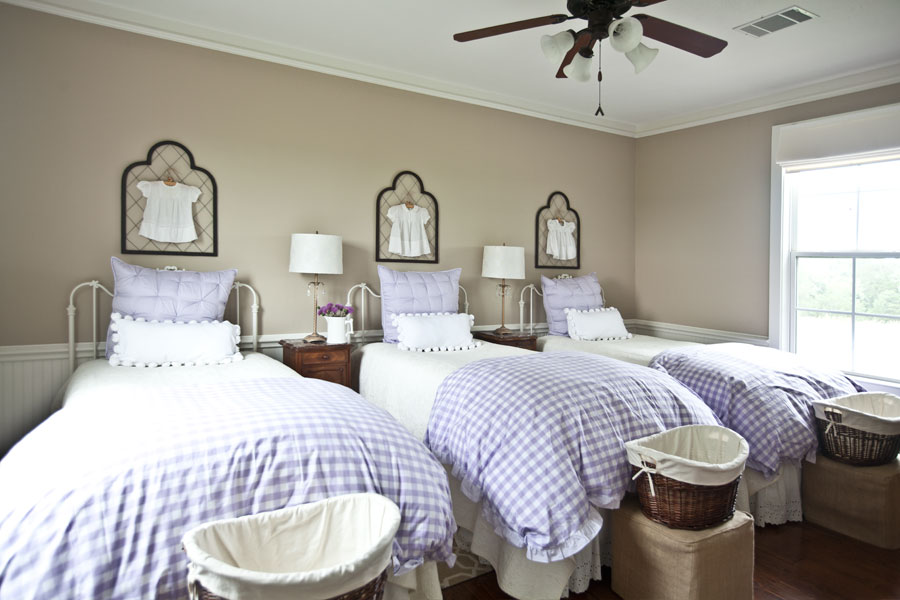 Tip 6. Go with your gut. If you feel a room is not right, listen to that voice, even if your best friend says it looks great.  And on the other side of the coin, if you feel you got it right, and someone criticizes your room, listen to your own voice, not the naysayers.
Tip 7. Don't buy a wobbley chair. You can always paint a chair if you don't like the color, but it's difficult to fix a wobbley chair and there's no guarantee that it can be fixed.
Tip 8. Embrace mistakes. If you fear them, you won't experiment. If you don't experiment, you won't learn.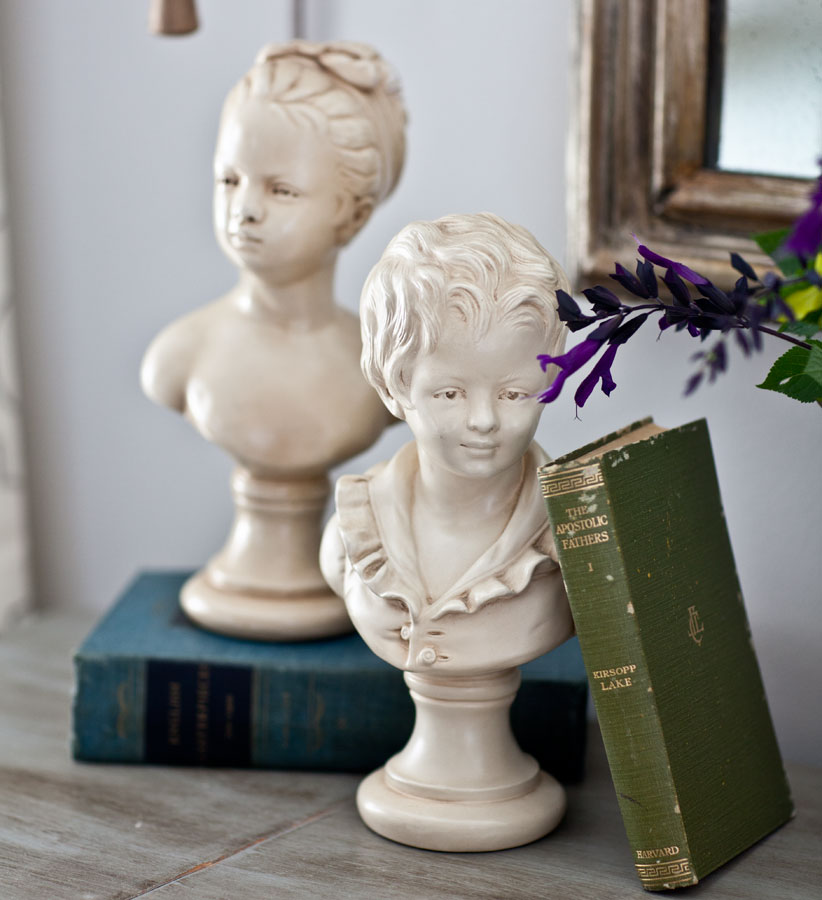 Tip 9. Only buy things you love. Buying something because it is popular, or the right color, or the right size isn't good enough. At some point, you will tire of it, and then be faced with selling it, storing it, giving it away or even worse living with it.
Tip 10. Taking the wrong things out is sometimes more important than putting the right things in. If you have something in your room that isn't working, sometimes the fix is not to add more stuff. The fix is often to remove the thing that doesn't work.
I also have more goodies in the book , like
step by step process I use for designing a room
examples of rooms I've decorated with before and after photos
tips for buying on Craigslist
tips for buying at the auction
what I look for when buying antique furniture
My online and local sources
My decorating guidelines
My Farmhouse French list
I've also included photos of 6 other homes in the book.
There are many ways to get a copy of the book. Of course you can get it on Amazon. (Affiliate link)
Or you can get a signed copy directly from me.
As part of my 5 year blogiversary, I'm offering a $10 off DISCOUNT CODE to you. Use code BOOK10 but hurry. It's only good through March 18. This means I'm selling it for a limited time cheaper than Amazon!!
This is for a signed copy of the book in hardback.
Remember that I give a dollar for every book sold to SUMMER HOUSE. It's a long story, but I hoped my daughter could begin going there in September, but there was a delay beyond my control and beyond the control of Summer House. Looks like she will be there on March 21.  I'm very excited about it!!!
I'm showing some photos of gorgeous wildflowers from our farm, on the Bali Blinds blog where I am a contributor. CLICK HERE