How exactly do you create a vignette and what the heck is it? A vignette is a grouping of things typically on a table or coffee table.

I like to start with objects that have some connection, but I don't want them all the same. Here I have a collection of plants. Let's see what's here.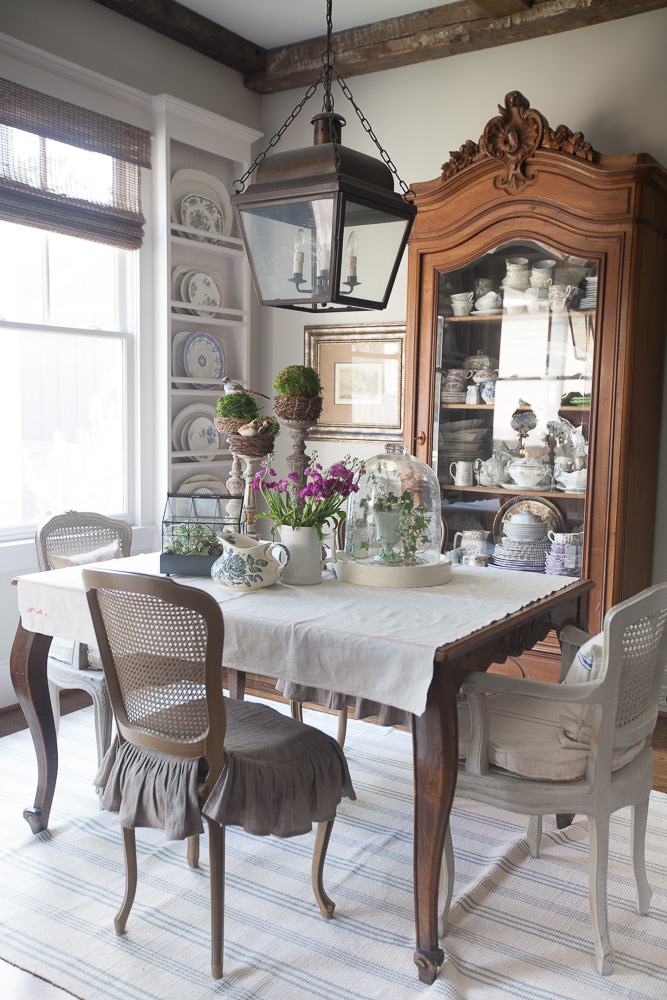 What I want you to note is that there are varying heights. Also note that nothing is too small. You want to use items that are a good size. Small items usually don't work very well. The white tablecloth allows you to really see everything. Without the tablecloth the items on the table might blend into the table. There is one surprise element that has nothing to do with plants and that is the pitcher.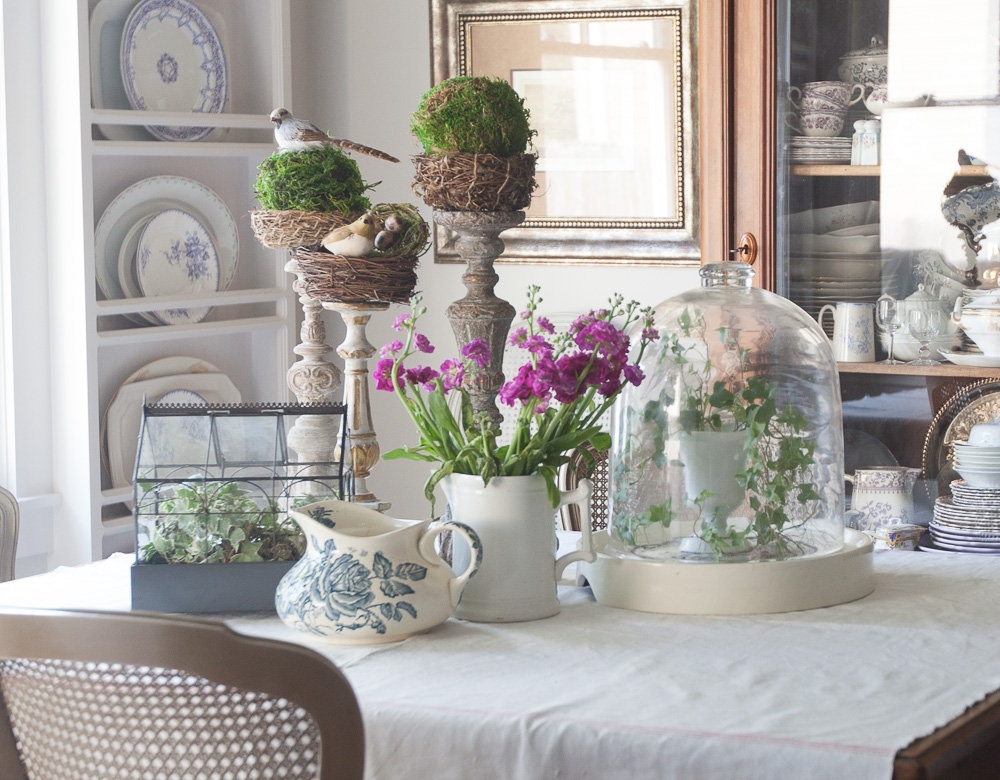 Below I had a small space to work with. I added an eagle finial, a brass frame, a boxwood ball, and a little piece of artwork.
Next I used a tray to corral the items in my vignette. I used only 3 things, but the number doesn't really matter. I would say 3 is the minimum, and you can go up from there.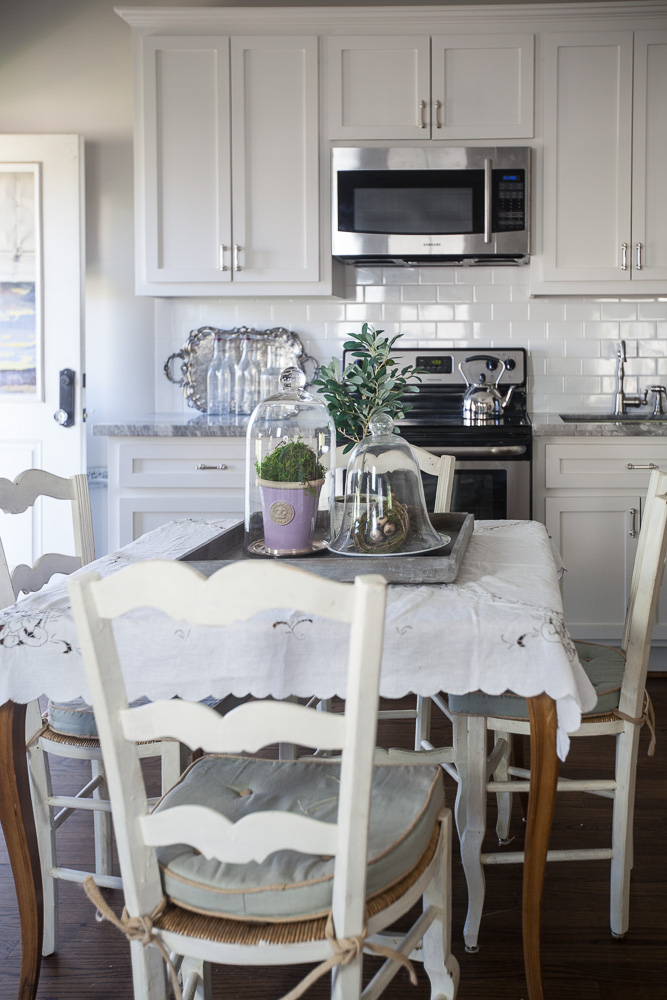 Below I used 3 things again, on the side table for a very simple look. When you use interesting items, you don't need much.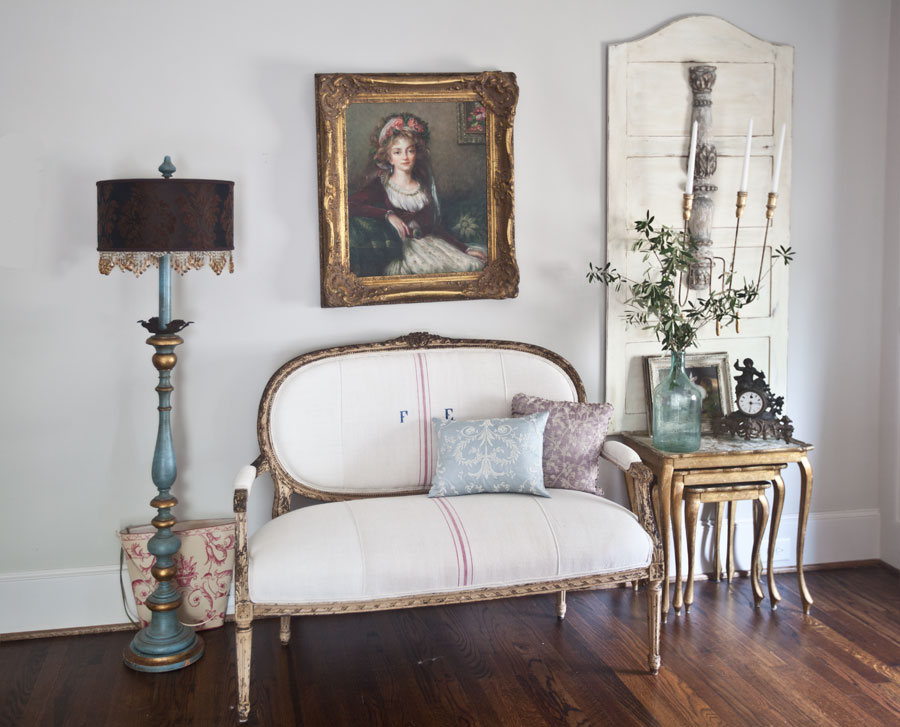 When you have a wall nearby, it's easy to add artwork or a mirror, by simply leaning it against the wall. The candlesticks were the same height, so I used a few books to elevate one of the candlesticks.  This gives them different heights.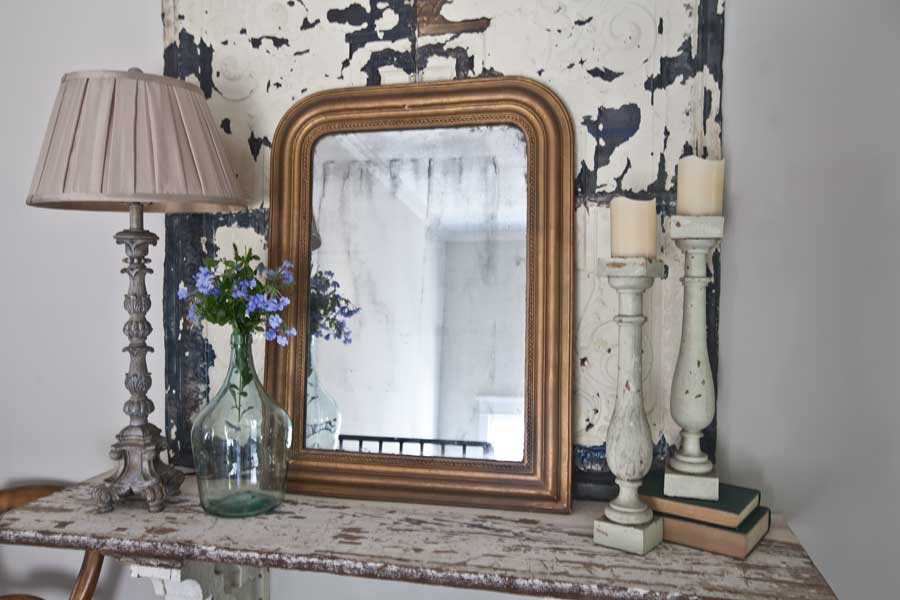 You can also use a crate to hold everything.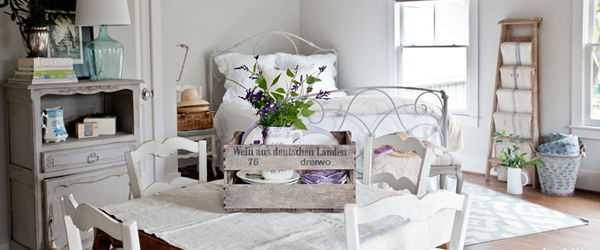 Again a tray works well to define the vignette. The theme below is painting with brushes and stir sticks.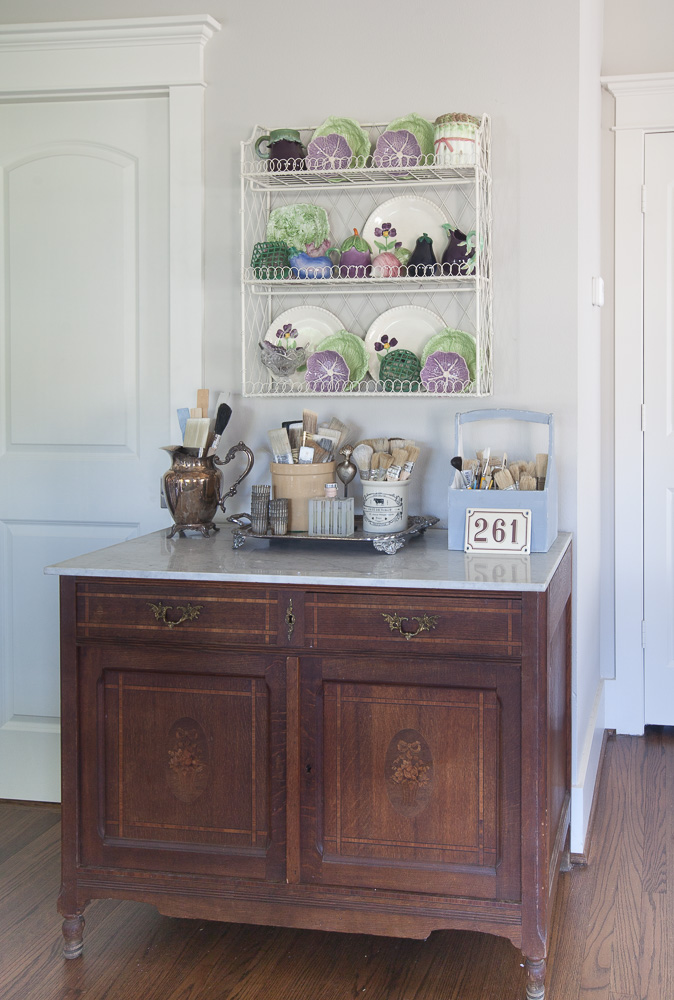 The theme below is pitchers and enamelware. Note the varying heights.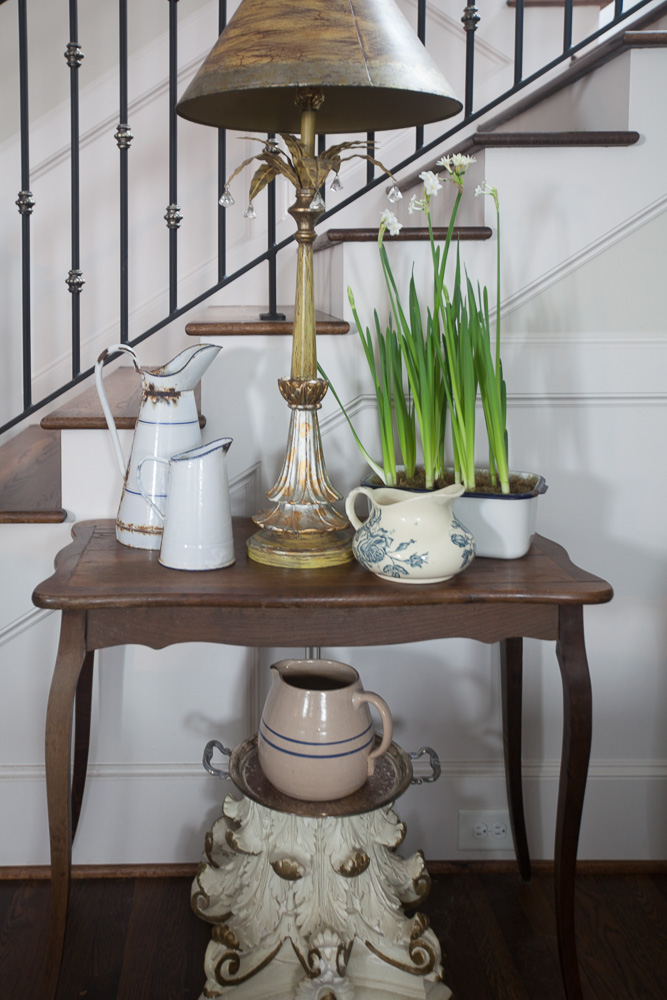 Below I used things that are smaller than I normally work with, but they still work well when used with a tray.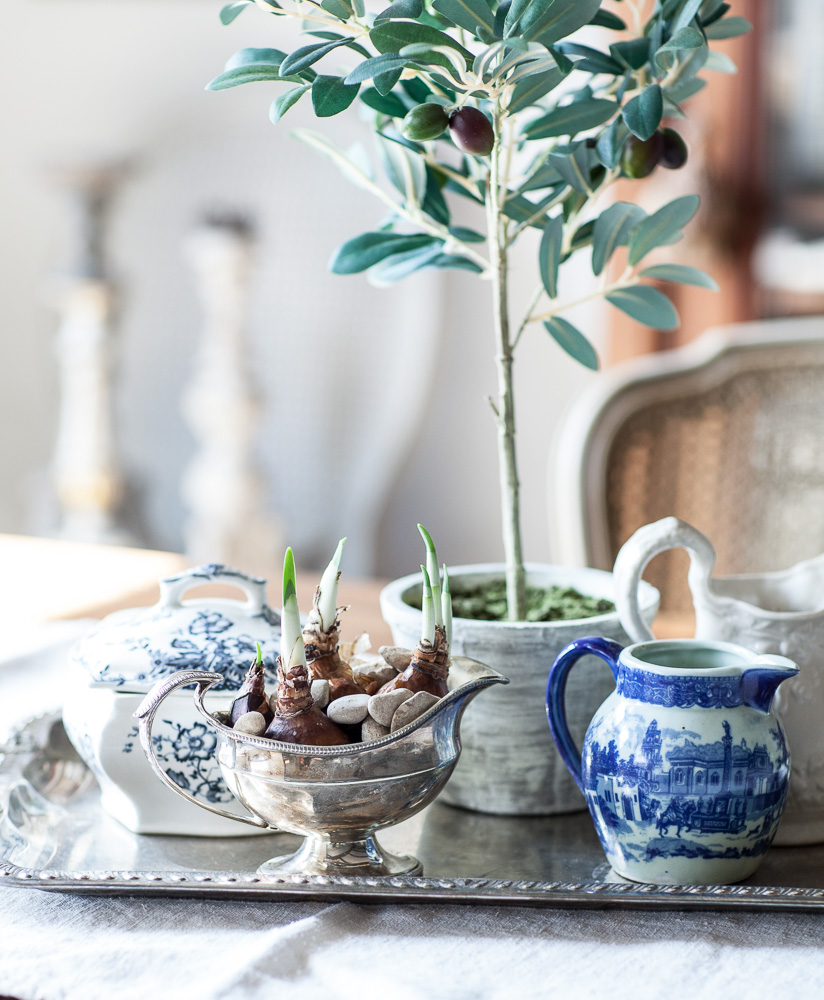 Fresh flowers are always nice for a grouping.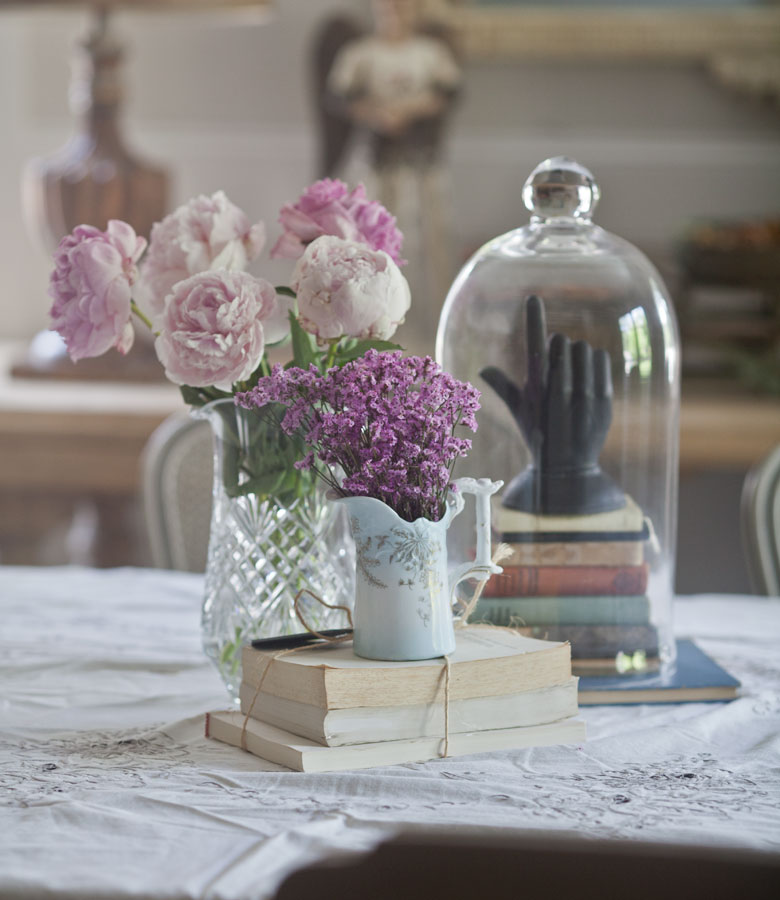 Here's a vignette from my bathroom. Why not add one in here? Below I used the color lavender to tie everything together.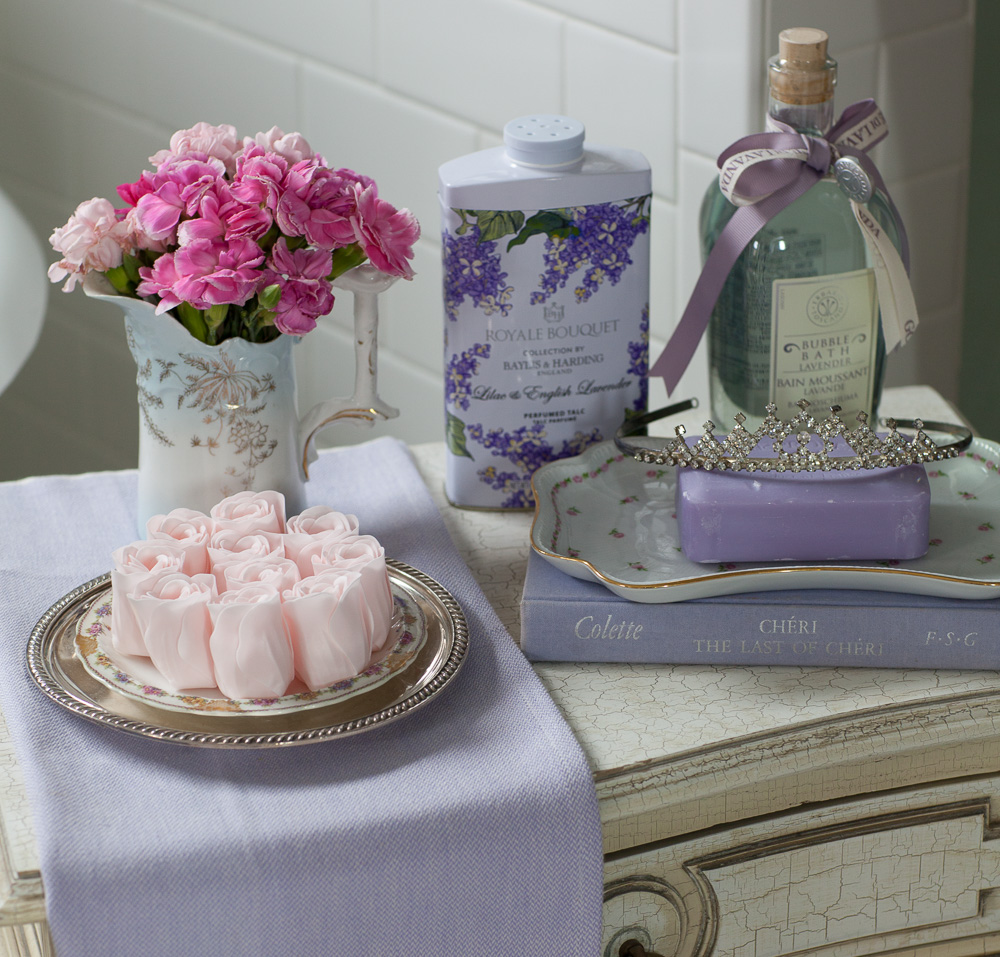 Once again the magic number is 3. I love these short squat pitchers. I did some research and found out they were for filling the bathtub with water.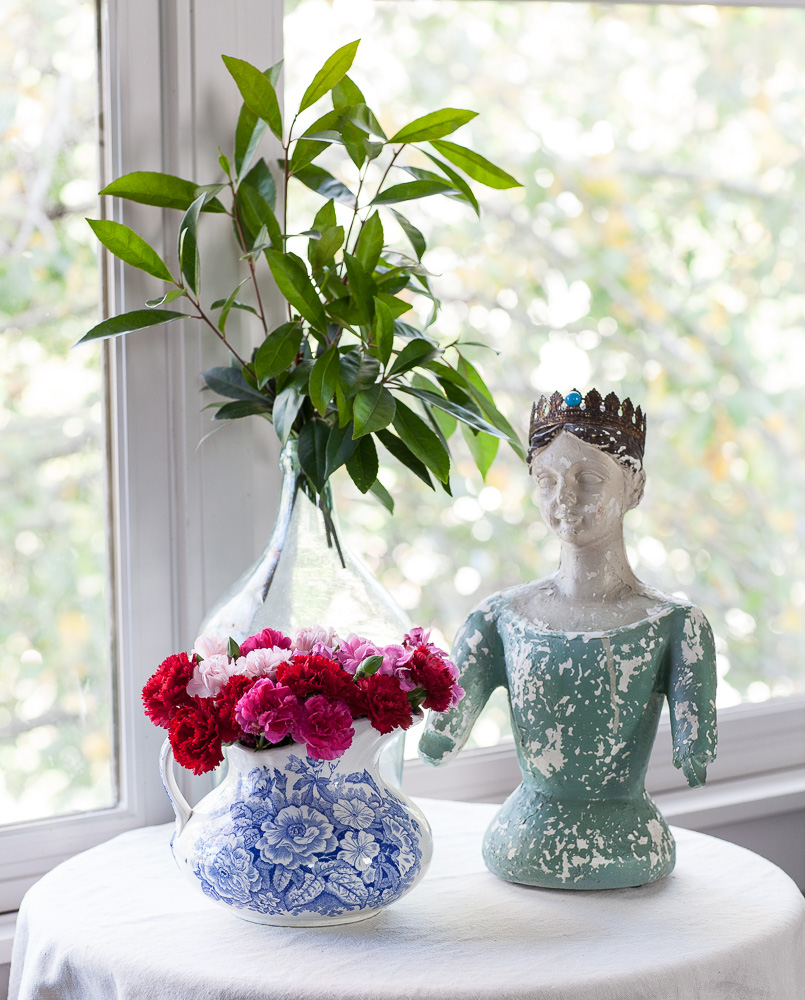 You can find out more about vignettes in the podcast show notes HERE.
I don't have very many rules. I play around until it looks good. Remember to walk away if you are stuck and come back later. Try a few different options and take photos. That will help you to figure out what is working and what isn't. And if you want, please send us a photo of your vignette! We're going to feature some of them. Email us at decoratingtipsandtricks@gmail.com