Architectural salvage adds so much detail to a home. I have used salvage extensively in our home, and if you want instant character, this is definitely one way you can get it.
Here are several ways you can use salvage in your home.
You can go big or small. Below you can see an antique corbel in my bookcase on the right. That was so easy to buy and place on my bookcase. The pediment at the top is also salvage that I added after the bookcase was built.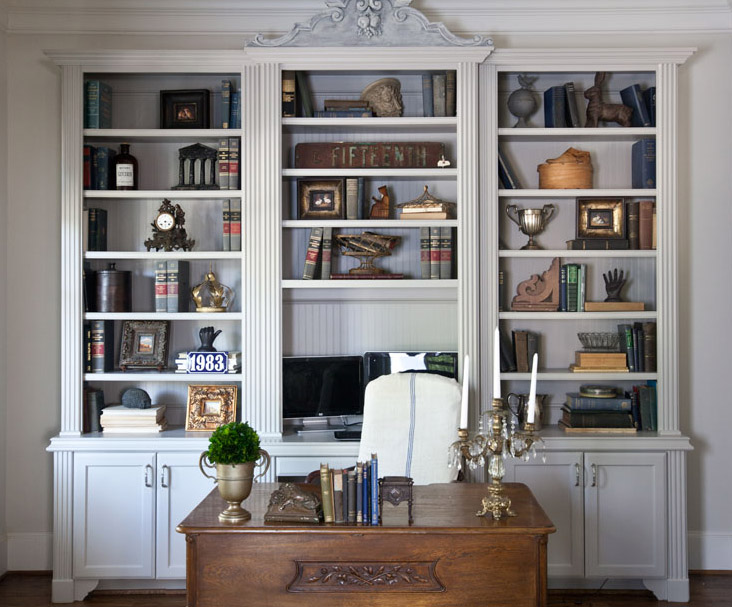 Here is salvage from a church. It's so pretty and has intricate carved details.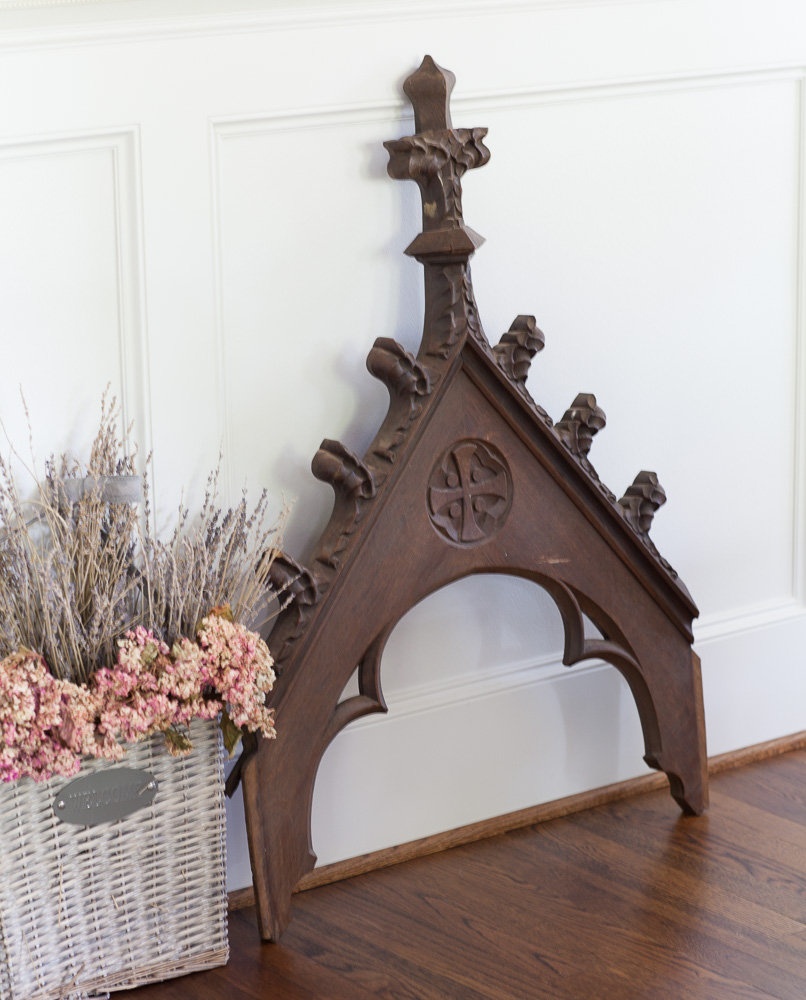 The column base below is from Europe. I bought it at Round Top, so I really don't know where it came from, but it's gorgeous in person.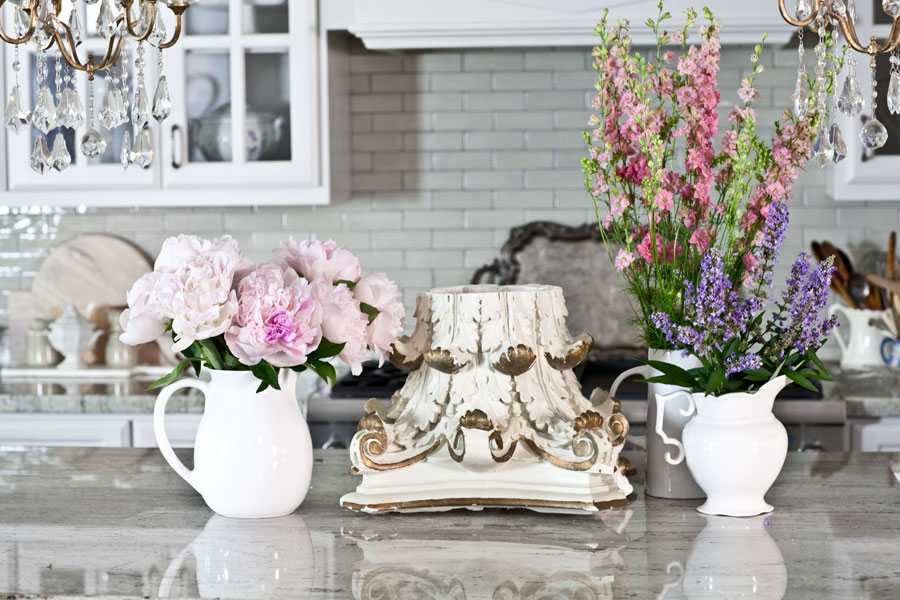 I also used beams from the salvage yard for my kitchen. They added such a charming touch. Here's the interesting thing about these beams, they seem to morph into what the viewer wants to see. Someone from Alaska, said it reminded him of Alaska. Another visitor was charmed by the beams she said were 'Tudor'. Still our friend from France, thought they looked very French country.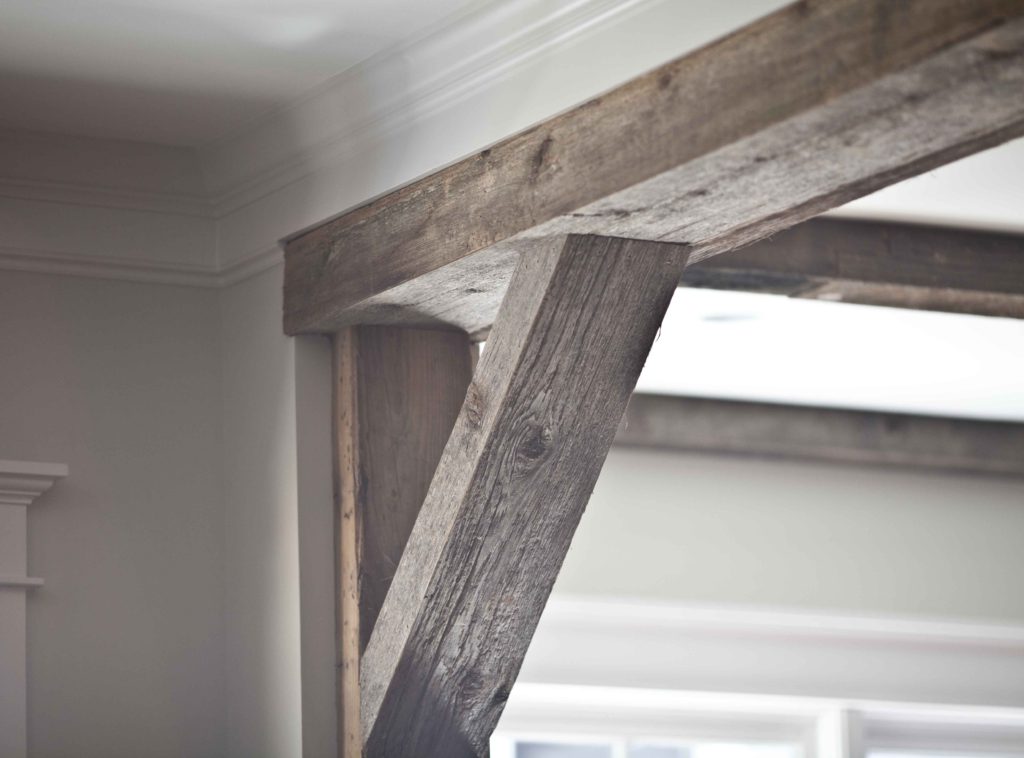 Be sure to catch our podcast episode on using salvage in your home! You can listen with the player or download the episode. Want to subscribe? There's a button here to do just that.

Here is another view of those old beams.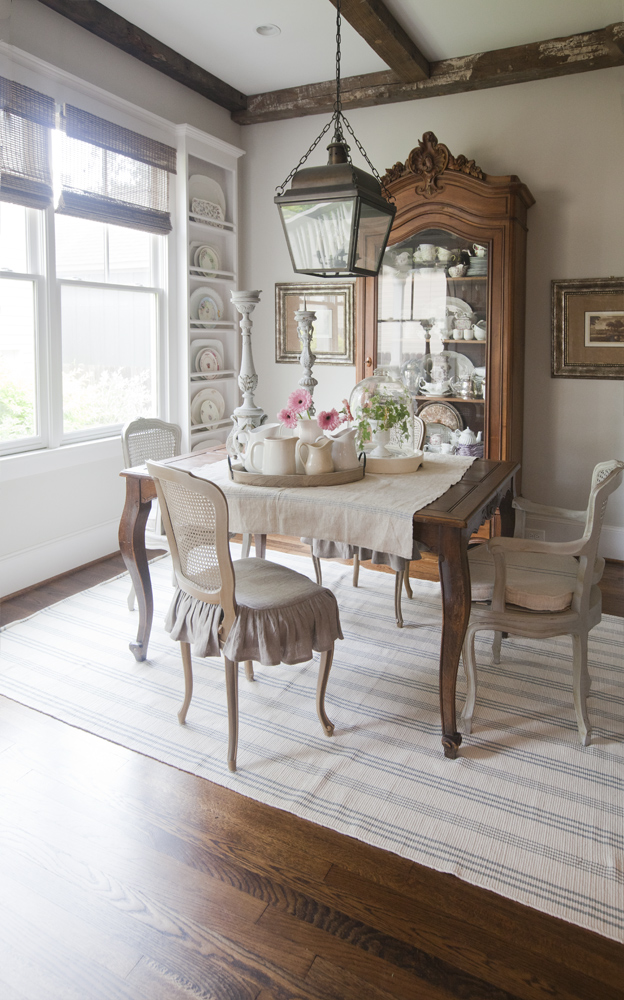 We used old reclaimed beadboard for our ceiling on the porch.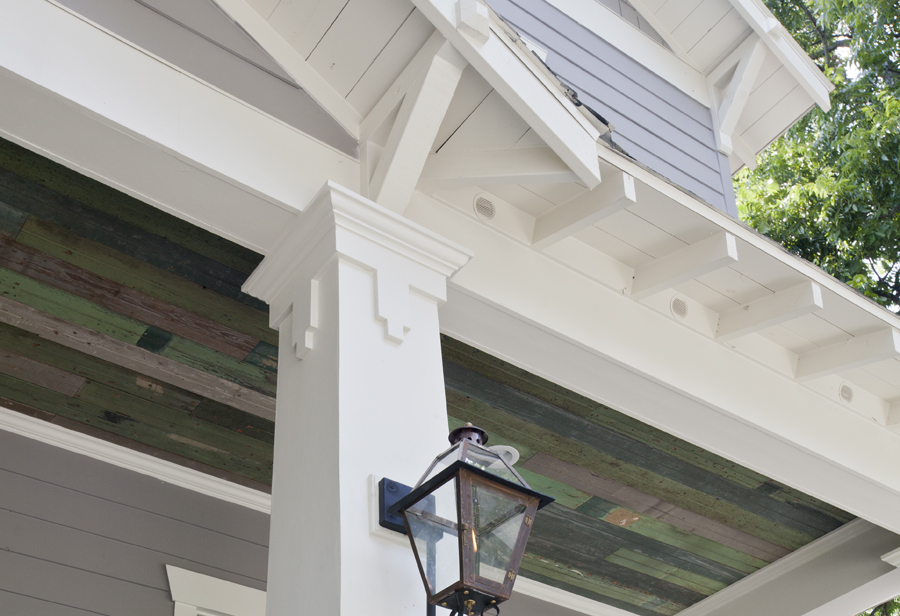 Old doors from an antique auction work well with barn door hanging hardware.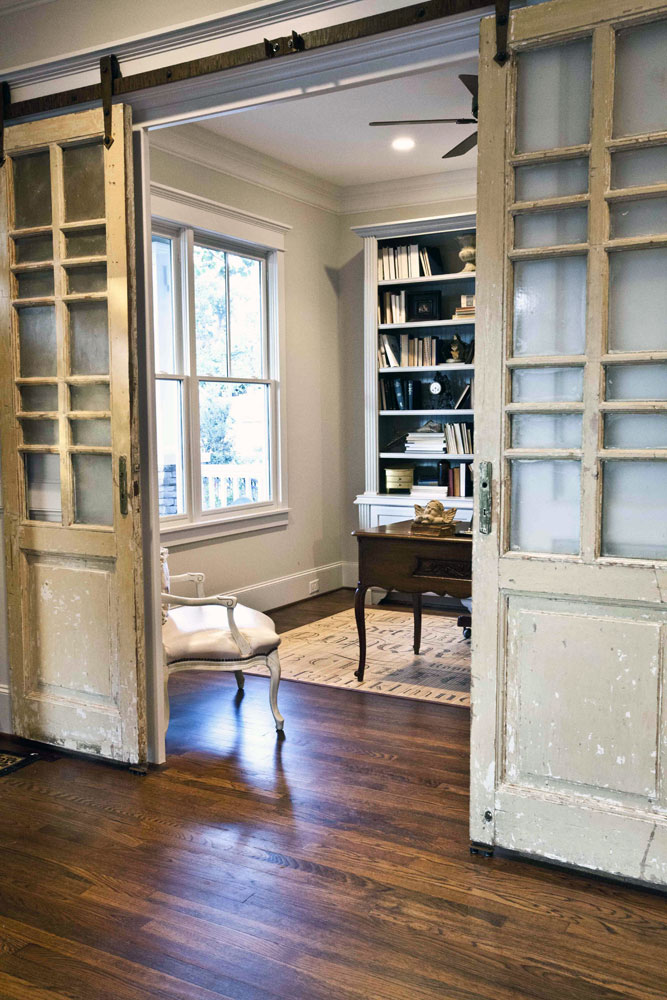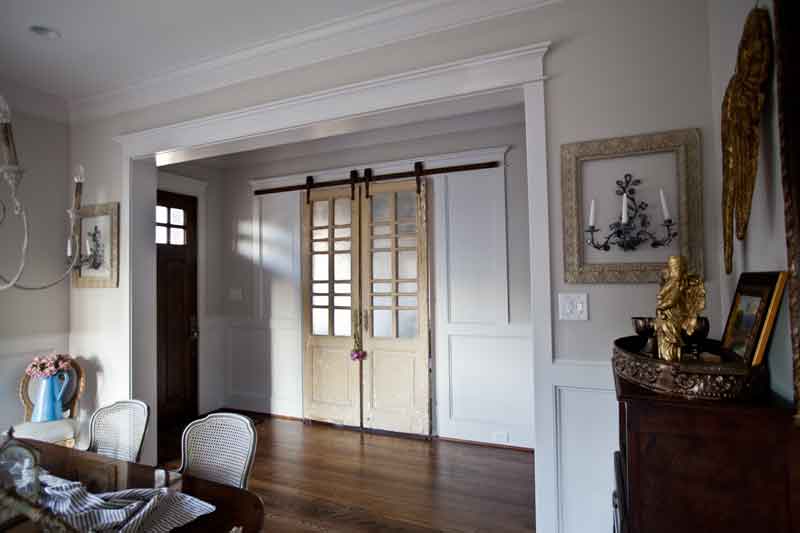 Here's an old iron fence post that is now our stairs newel post.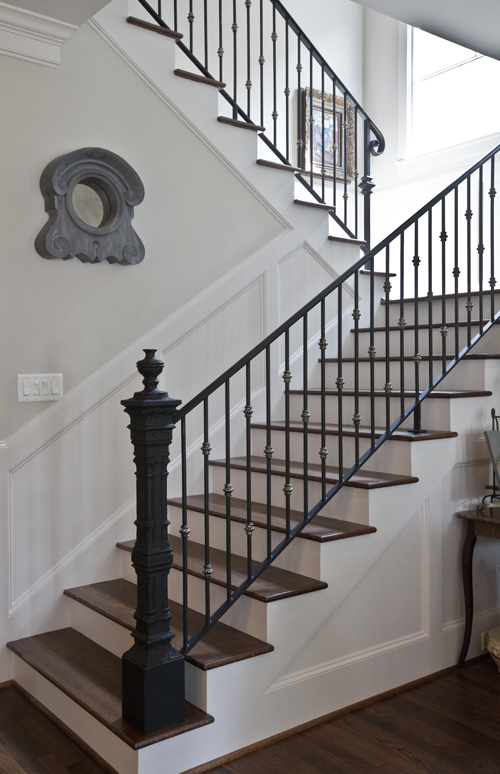 We used tin ceiling tiles for wall artwork. An old board became a shelf when I paired it with antique corbels.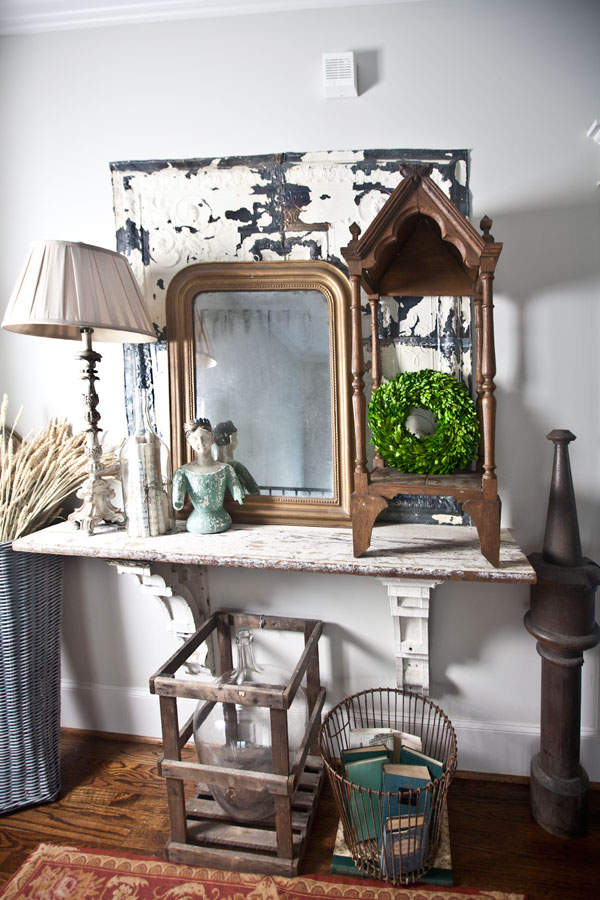 Here's a close up of the ceiling tile.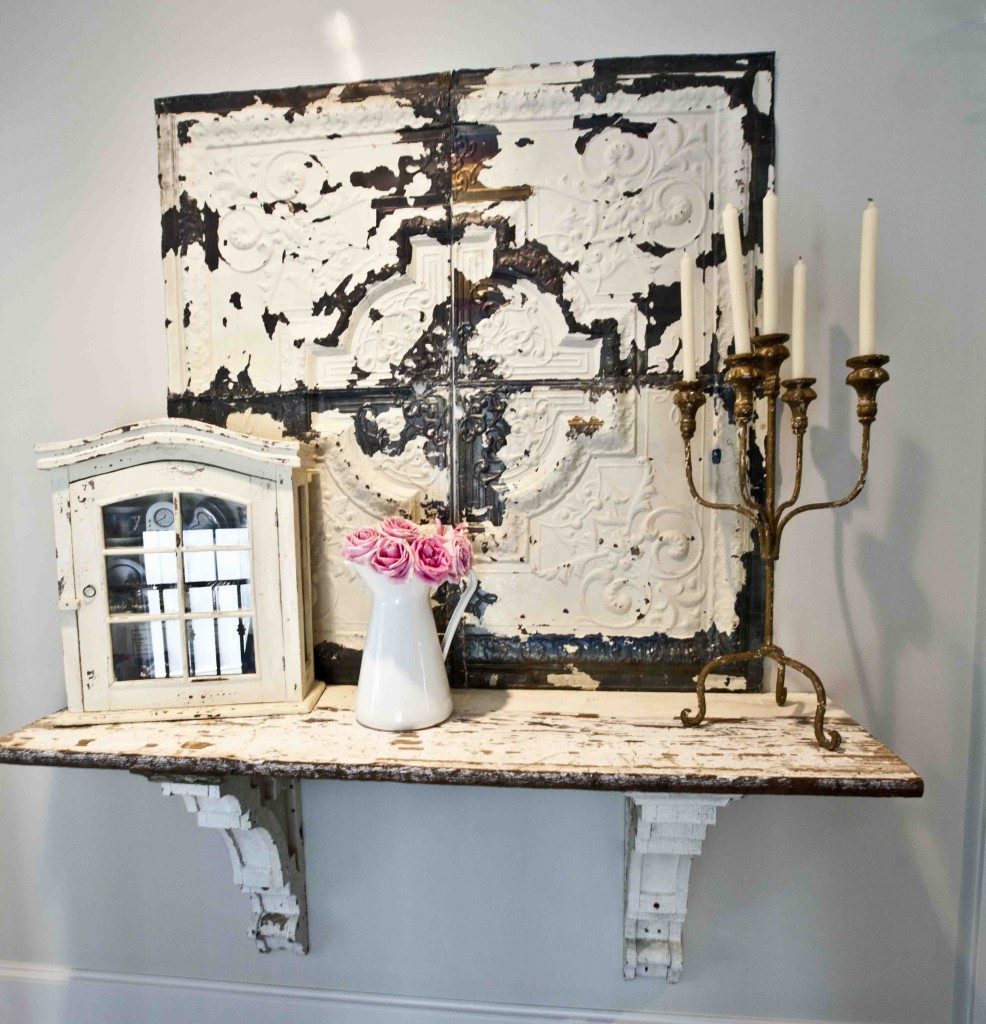 We also used reclaimed oak floors for our flooring.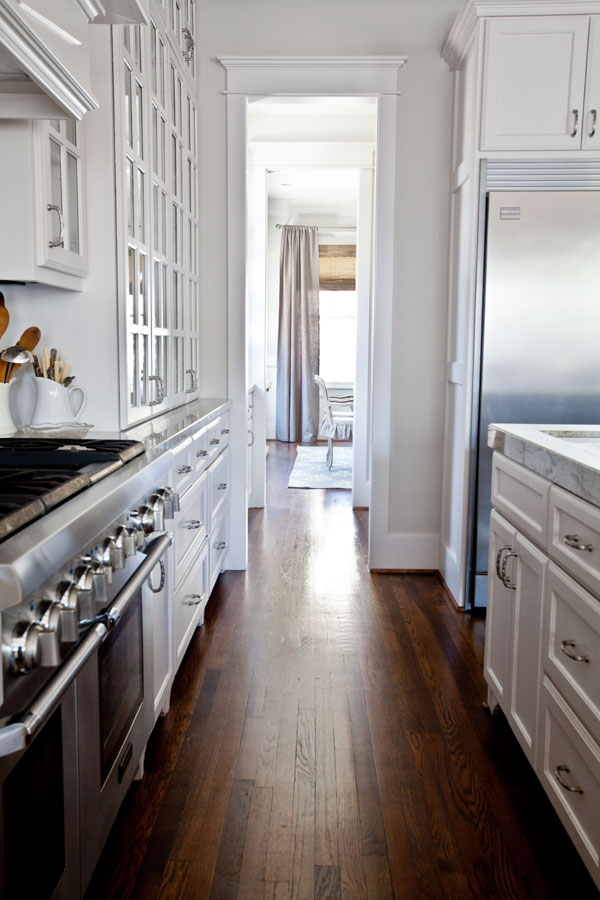 So what is the best way to add salvage to your home? Choose whether you want to do it big or small, then go to a salvage yard, antique store, auction, or order from eBay. There are lots of sources; be sure to check around in your town or city. Obviously some of these projects are big, so you will probably need to hire someone to handle the install for you.
To enter to win the finial shown below. All you need to do is listen to Decorating Tips & Tricks the PODCAST. Any or all of the episodes will do and leave an iTunes review. CLICK HERE to get to iTunes or better yet, head there on your phone.
Leave the review and tell me in a comment here what your iTunes name is so I can see it and enter you. Leaving a comment also let's me reach you if you are one of the 3 winners. If you have already left an iTunes review, just comment below with the name that shows up on your iTunes review.