Have you have had decorating regrets? I know I have. I can't tell you how many times I bought something super trendy that I adored when it was purchased, that I loathed about 3 years later. The more money I spent, the more I disliked it. I really don't want you to go through all of the painful regrets I have had. Take a listen to our podcast episode about some current trends you might regret.
I also wanted to update you on a few things. Firstly, the farmhouse is getting painted!! I mentioned recently that we were planning to get it painted, and now they are working on it. Here a picture of the work in progress. I will share photos of the job when it's finished. I really love the new paint color!!! I'll share the paint colors we chose and more later.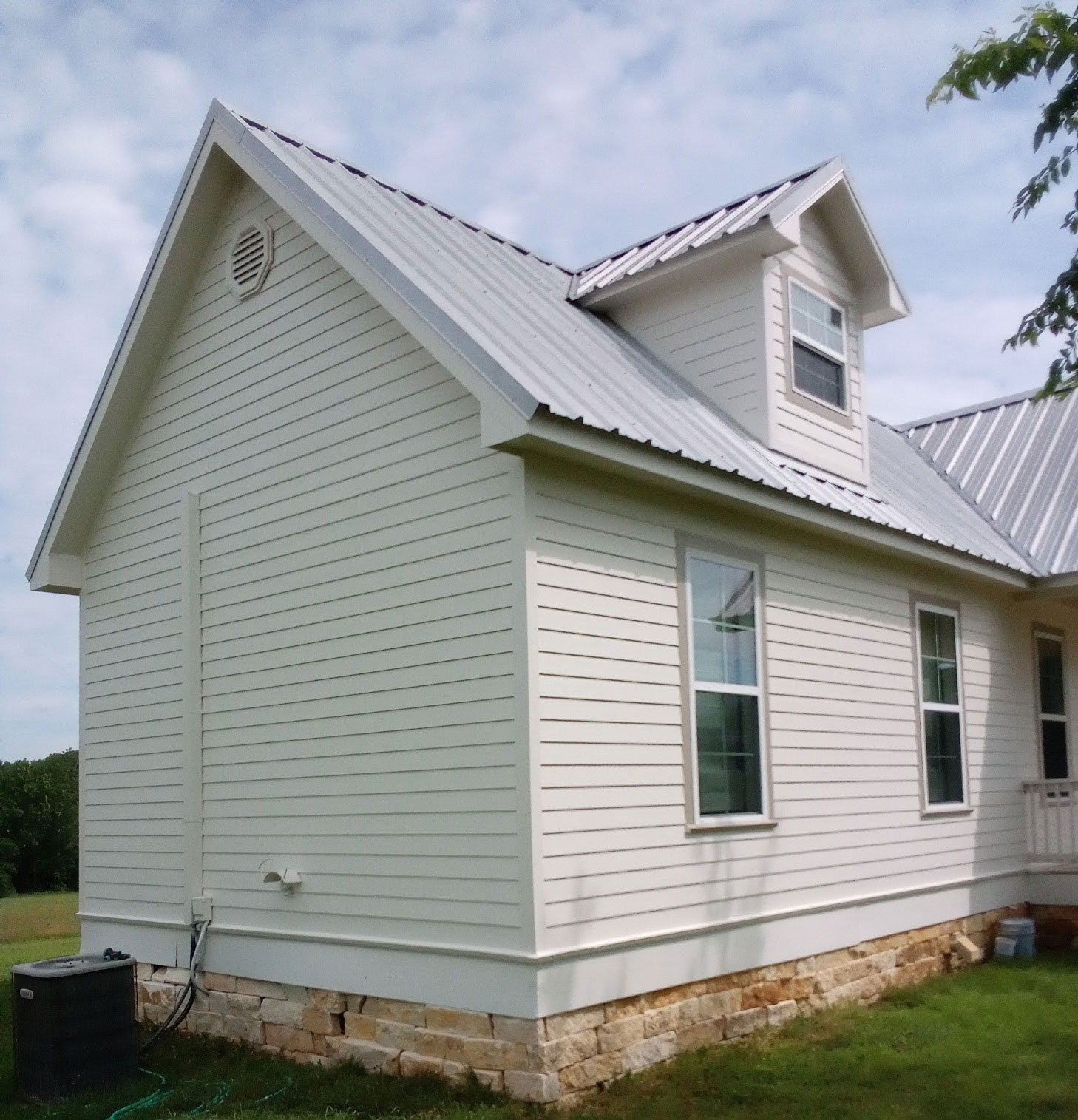 On a personal note, we moved my daughter into a new group home. It's always stressful for me, because she is nonverbal and can't really tell us if there is something wrong. Happily, it seems like she really likes the new house. In the older group home, she had to share a room, but now she has her own. That's a big deal, because she likes to keep the light on at night. I met one of the other clients, and she is lovely. I am ordering furniture, bringing artwork, and making sure my sweet girl's TV is getting hooked up. Here is her happy smile when I picked her up yesterday. I plan to share photos of her room later. Yes we worked on her room at the old group home, but now we need to start over. I left all of the furniture, the artwork and the rug there, so now we have a clean slate. I love all of these ladies!!!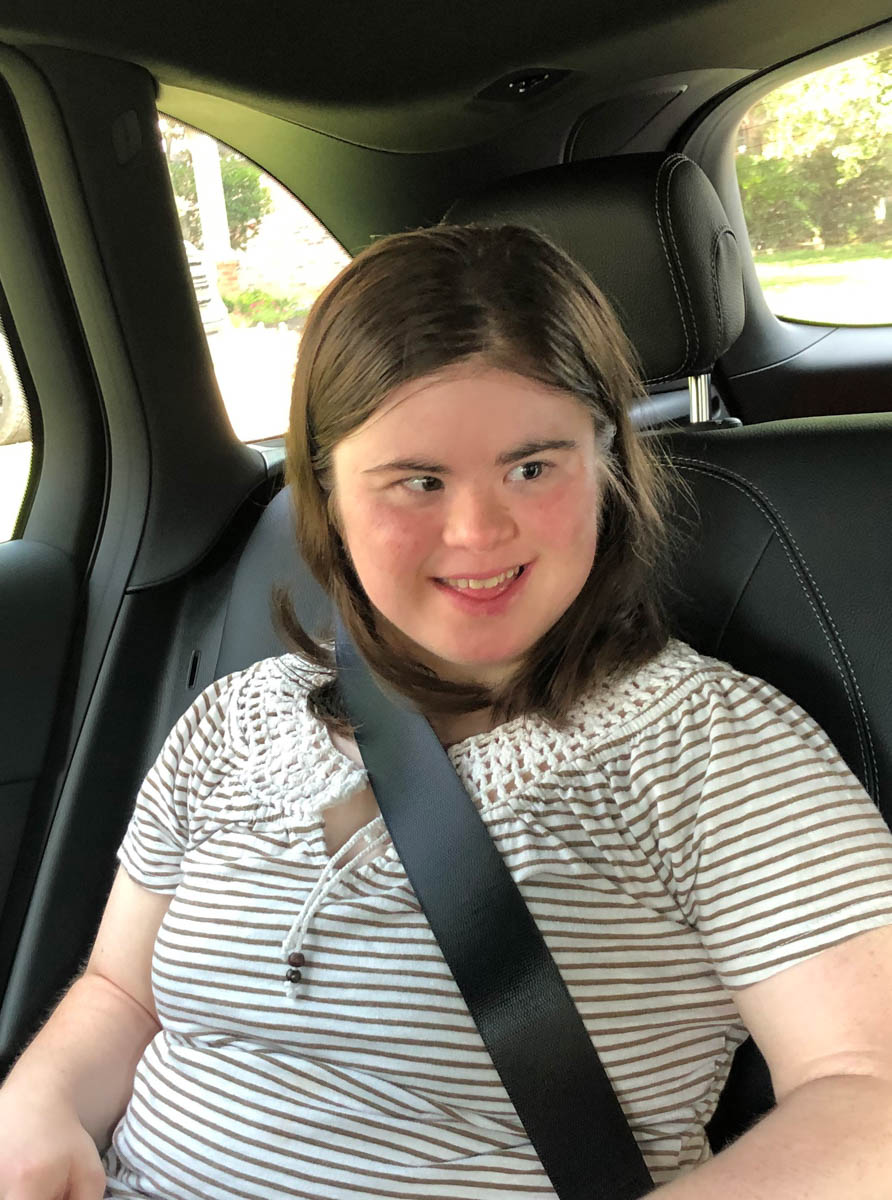 And now onto the French country Friday posts. Enjoy!
Designthusiasm | Using White Chalk Paint to Update a Vintage Sideboard
Edith and Evelyn Vintage | Decorating An Open Concept Living Room
French Country Cottage | 7 Ideas for Adding Vintage Charm to Your Kitchen
Maison de Cinq | Romantic Summer Table Setting with Peonies
Shabbyfufu | 5 Things To Love About Entertaining Outdoors
Cedar Hill Farmhouse | The French Table