Welcome back to The Scoop
The weekly party featuring the scoop on the best posts from around the web!
I'm calling this the ALL CHRISTMAS ALL THE TIME EDITION! There is so many wonderful Christmas things to share today! But first…
Today on our podcast, Decorating Tips And Tricks, we are talking about COLOR TRENDS FOR 2018. I'm just loving what I'm seeing forecasted. But maybe my co-hosts are not as thrilled as I am! We love talking about trends and what's hot and what's not. But honestly, we don't take them too seriously!
Don't forget to enter to win the $250.00 Jackson And Perkins Gift Card Giveaway!!! Go HERE to enter!
You can hear our lively and informative episode #136 below…
Or listen to any and all DTT episodes HERE.
Now, let's see what your hosts are sharing…
DECORATE YOUR BEDROOM FOR CHRISTMAS  || 10 MINUTE  CHRISTMAS ARRANGEMENT DIY  ||  WHAT IS ADVENT?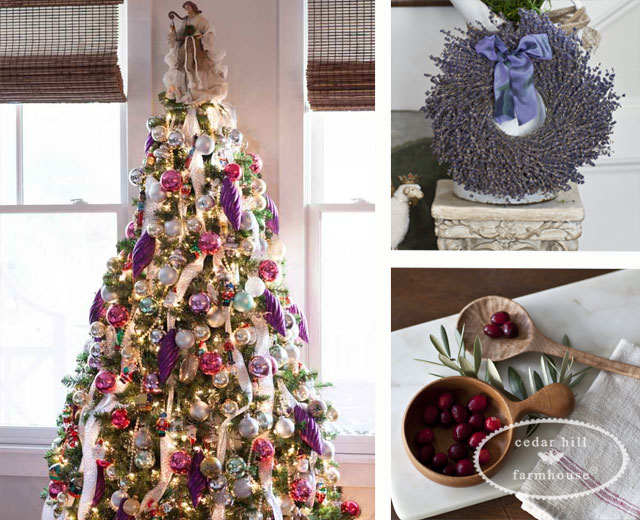 MY FAVORITE THINGS – A GIFT GUIDE!
FLATBACK CHRISTMAS TREE || JACKSON AND PERKINS GIVEAWAY
POLDER OLD WORLD MARKET GIVEAWAY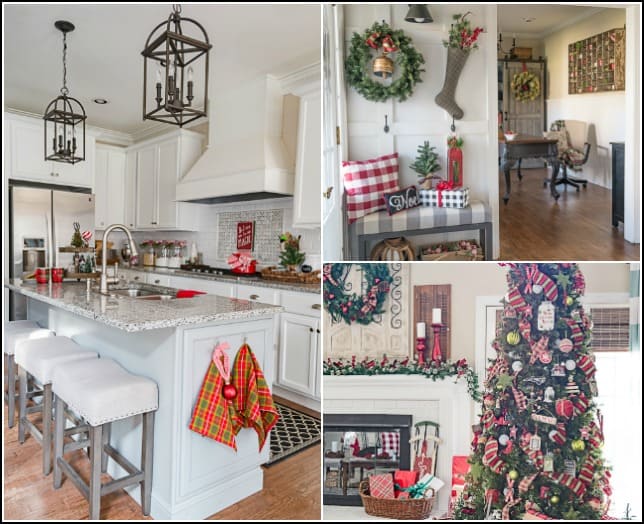 MY CHRISTMAS KITCHEN DECOR + A GIVEAWAY AND AN EXCLUSIVE OFFER
MY FESTIVE CHRISTMAS FOYER ||  MY COZY CHRISTMAS FAMILY ROOM  
And here are just a few fabulous features from our blogging friends…
Mary from Home Is Where The Boat Is has a potting shed that is swoon-worthy! Her Christmas Shed is decked out and gorgeous! So worth seeing. Mary, I LOVE your shed!!!! And just to let you know, if you visit her Christmas Shed you can also see other favorite bloggers Christmas homes!
Petit Haus is sharing a French Inspired Christmas Home Tour with is that is Beau! So beautiful!!! Don't you love home tours?
Yes, another lovely  CHRISTMAS HOME TOUR from Thistle Key Lane.  Michelle's tour is filled with fresh greens and clean lines. What a perfect combination!
I love the name of "Cooking In Stilettos", don't you! And this girl can wear high heels and cook at the same time! LOVE  BOURBON SOAKED EGGNOG CAKE so much I am making it for Christmas! Thanks for the recipe, Aly!
Simple can be beautiful and Laura from Finding Home Farms proves that with her pretty CHRISTMAS TABLE. I'm loving how she runs the greens and candles down the center of her table. Casual and welcoming! Sigh!