Welcome to Cedar Hill Farmhouse where we are doing Christmas this year with simple natural touches.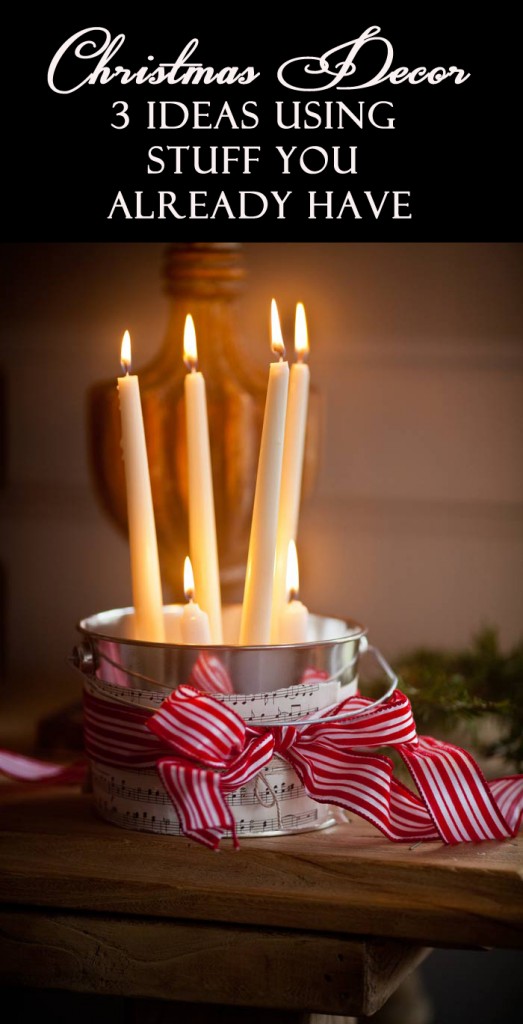 I've made something so simple this year that they really don't need instructions, but I'll show you what I did.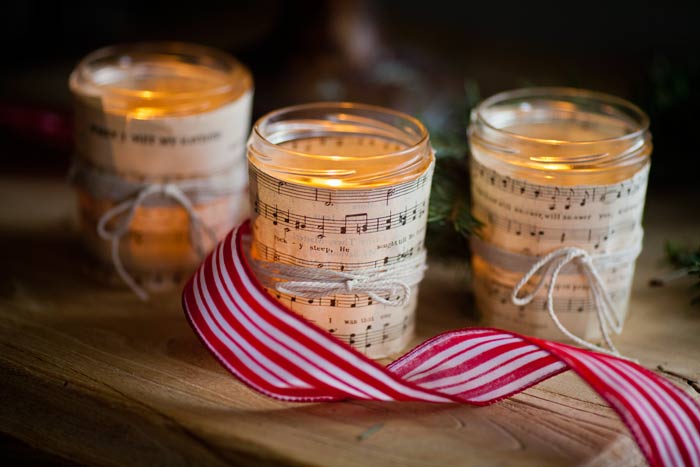 This year my strategy has been to not buy Christmas decor , but to use, as much as possible, what I have on hand.  I created these Christmas votives with stuff from around my house.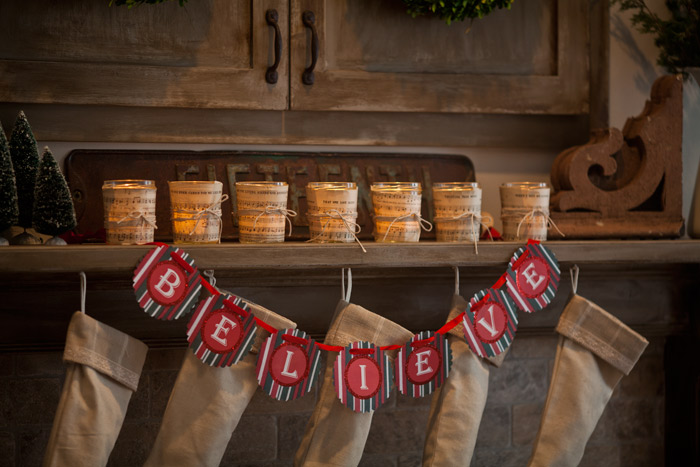 I love the look of the vintage sheet music I used, and the simple household string.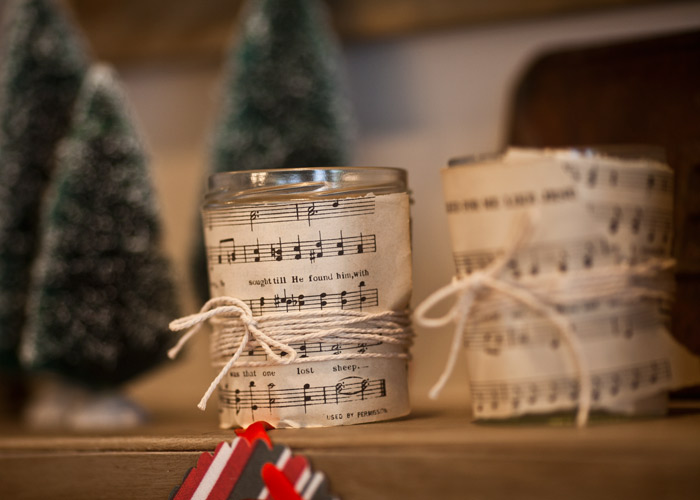 I started with empty, clean Bonne Maman jam jars.  After cleaning them and removing the paper labels, I grabbed some old vintage sheet music. It had naturally yellowed from age, but you could use new.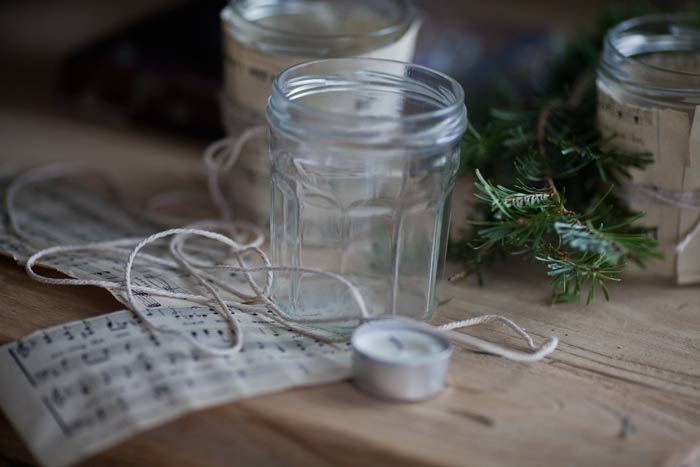 I cut the sheet music to the correct height for the jars. I needed two pieces to go all the way around the jar.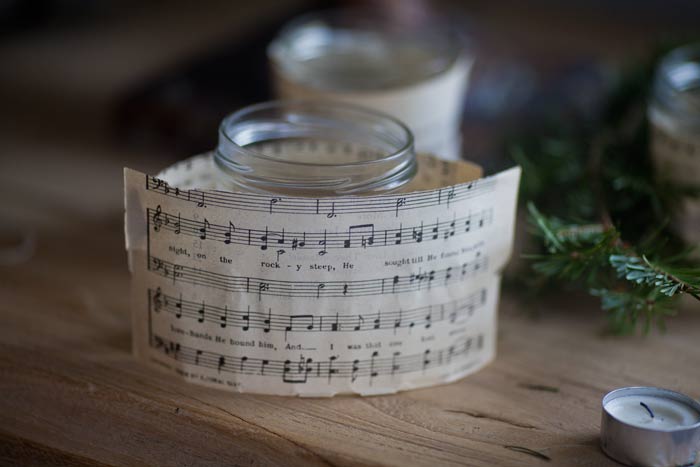 I held the paper in place, while wrapping the string around the jar.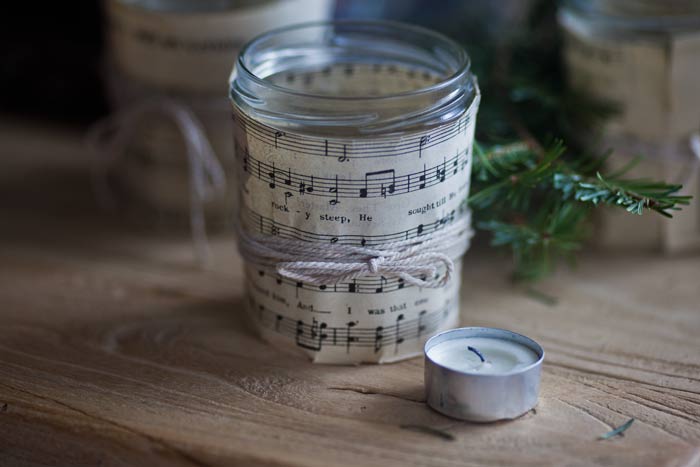 Then I tied the string into a bow, placed a tea light in the jar and lit it.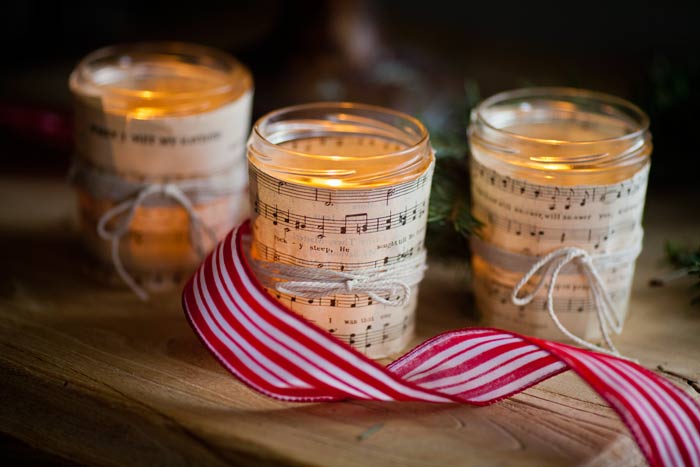 This is my kind of project!!  Free and easy.  The beauty of using something like this is that you can use the votives for other events, because the sheet music is not just for Christmas. If you wanted a different look for Valentine's Day you could use red or pink paper instead, but I think I will use the sheet music again.  Another thing is that you don't have to store these with your Christmas decor the rest of the year. You can use these votives year round, or take the paper off, and use the jars for other purposes when you are not using them for votive holders.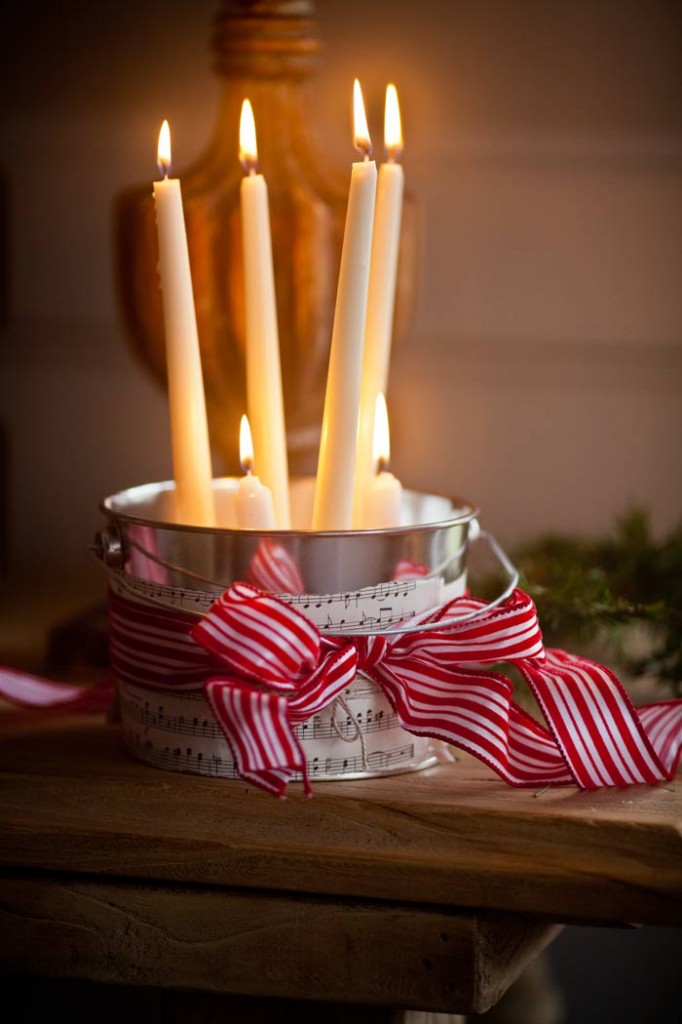 I also used a similar approach to these pails I found at Home Depot for about $3.50 each.  I filled them with play sand (another $3.50) and placed some candles in the sand. I also added a red and white bow to the pails.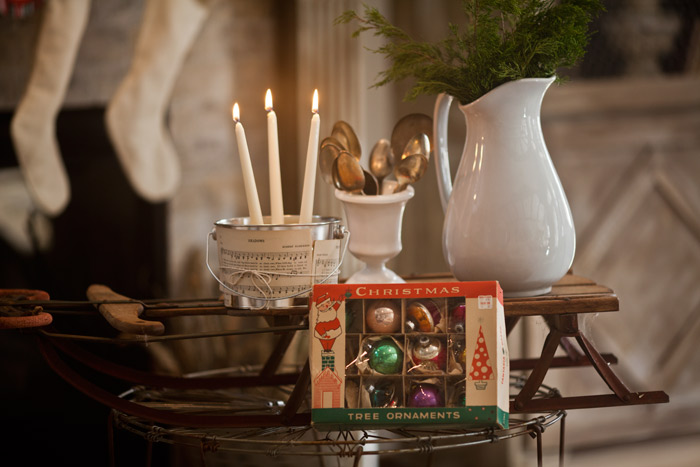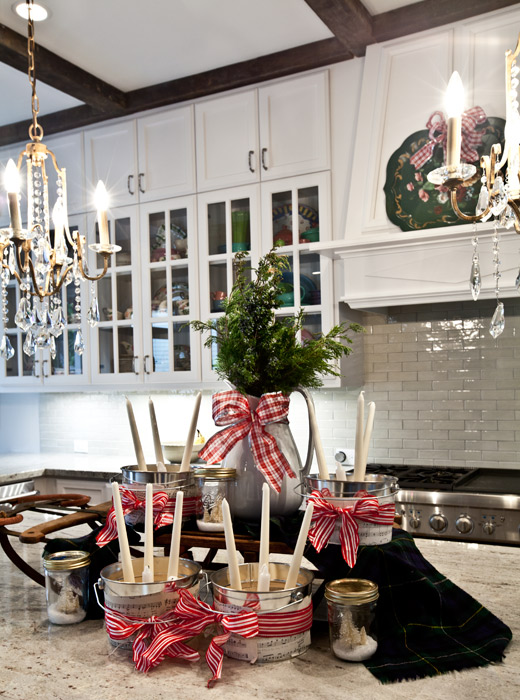 One more of my handmade tips from this year is my Charlie Brown Christmas tree. I added paper doilies to the tree, because I thought they looked like snow flakes.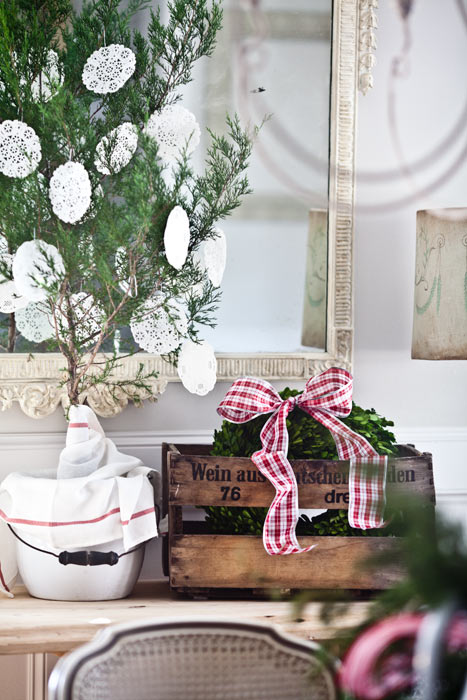 This tree is a cedar sapling from the farm.  I needed something that would hold the tree and weigh it down so it wouldn't fall over. My secret?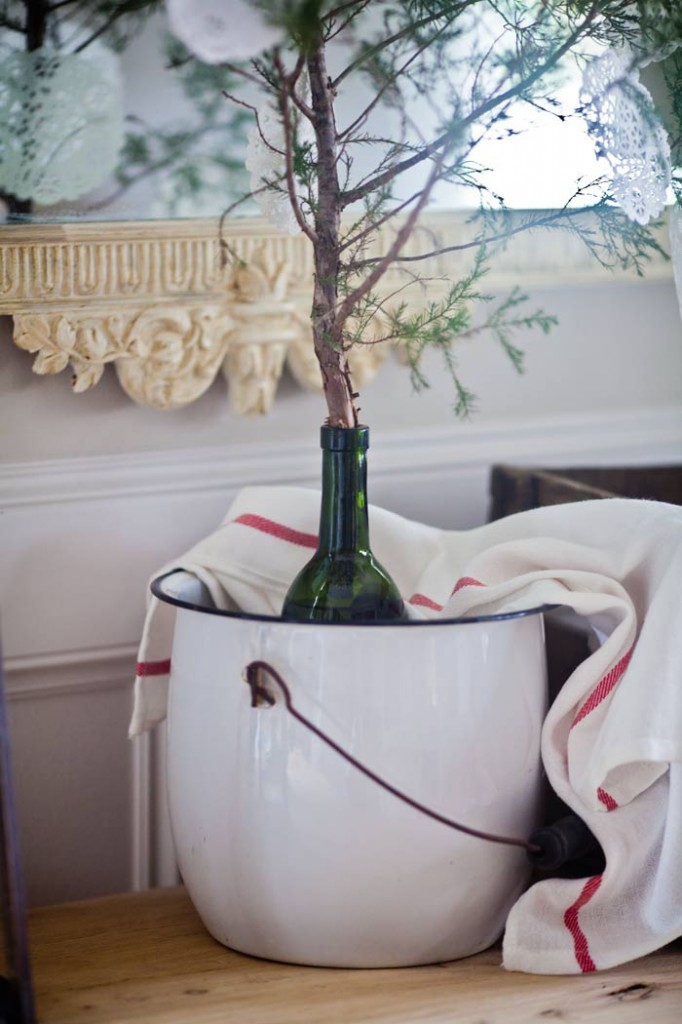 Did you guess that I used a wine bottle under the Ikea towel to hold the sapling? I'm so glad you joined me!! If you want to see more of my Christmas decor from this year, you can here.   Please join the other blogs on our Handmade Christmas tour.
Friday December 6
Saturday December 7

Sunday December 8

Monday December 9

Tuesday December 10