Happy Bastille Day!
I remember many years ago, we visited Paris in July. The date of our scheduled return flight was July 14, which to me was just a day in the middle of July. I had no idea it was Bastille Day, a national holiday in France. The streets and Metro were eerily quiet that morning as we left for the airport.  I began to wonder what horrible disaster was keeping everyone at home. I fully expected Godzilla or some such similar creature to greet me around the corner. Happily we made it home intact, just a tad wiser about French holidays.
Hi everyone.  Welcome back to The Scoop.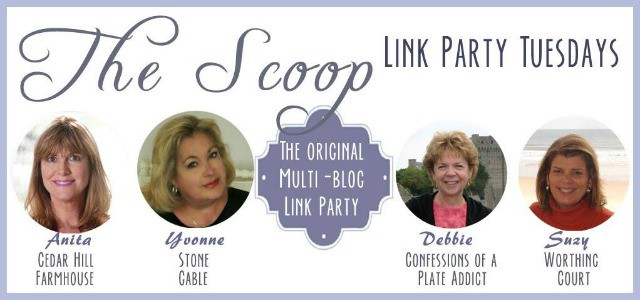 Our host this week is…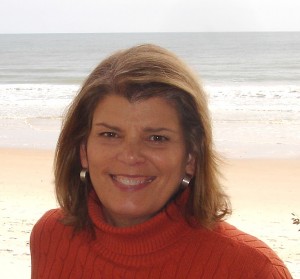 Yay!  It's my favorite day of the week!  That day when I get to be inspired by all that you've created.
Speaking of inspiration, did you see the beautiful gray and turquoise tablescape that I shared last week?  My friend, Nancy, has a brand new kitchen that is jaw dropping and she set up a wonderful tablescape to celebrate her new space.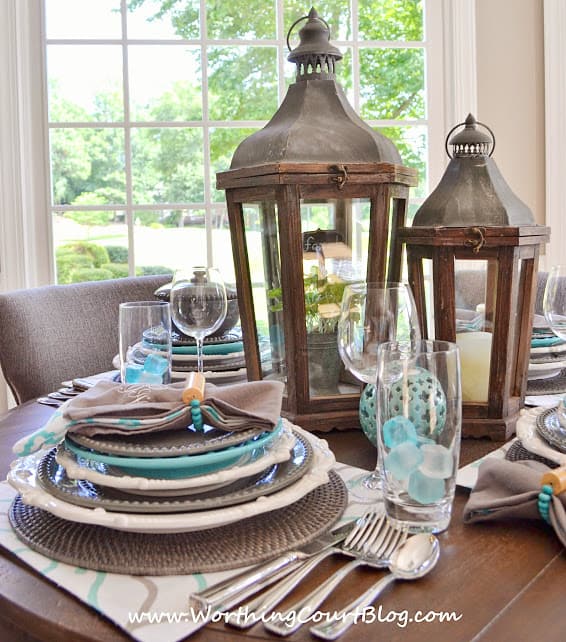 Let me show you a few links that caught my eye last week.
You won't believe what Victoria from Trois Petites Filles used to create this gorgeous headboard.  Amazing!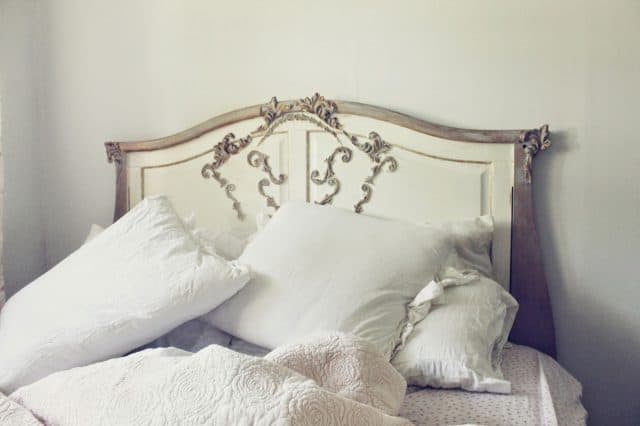 We all love a good gallery wall, but they can be a little intimidating to create.  Lauren from Bless'er House gives some great tips and shows how to go about it without winding up with a bunch of unused holes in the wall.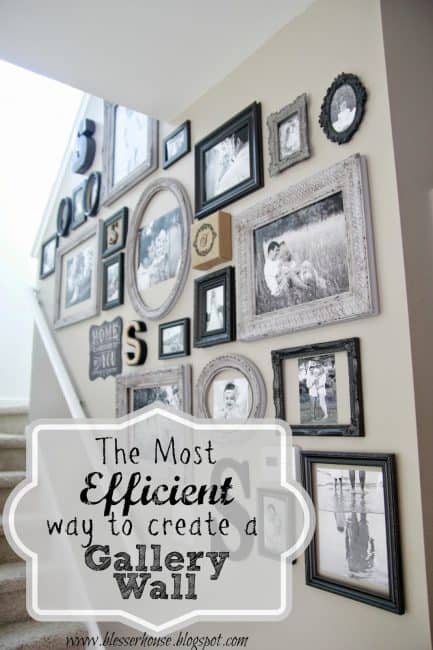 Moni from Zu Haus At Home shows us how she made this adorable, eye-catching pillow to go on her new porch chairs.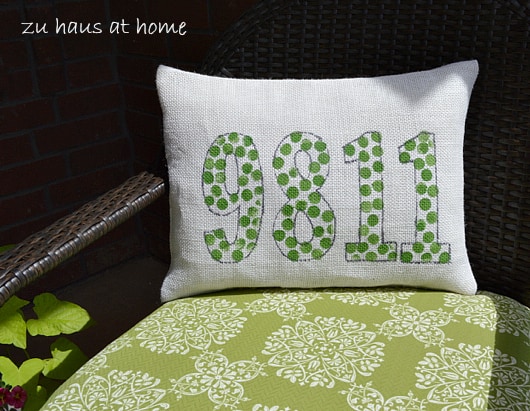 We all adore kitchen transformations.  Take a look Suzan's beautiful kitchen at Simply Vintageous.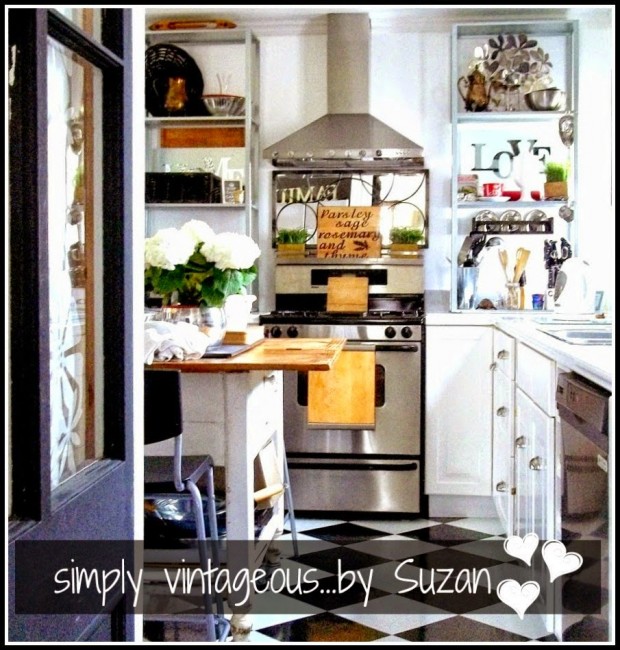 Heather from Setting For Four sharing this yummy looking healthy, gluten free recipe for an Almond Banana Smoothie.  I need to give this one a try!
And now…show us what you've got this week!
Thank you for linking up, friends!
Please read the guidelines before participating:
Follow and/or subscribe to your host blog.
Be sure to include THE SCOOP button or text link to in your linked post…mandatory to be featured!
By linking up you are agreeing that the photos are yours or that you have permission to use them, that we may use those photos to feature your project on a blog post, Facebook, Pinterest, or Twitter with a link back to your blog, of course.
Please go to the source of a photo to pin it to Pinterest so that the originator of the post gets the credit.