So just a little bit of behind the scenes stuff you don't usually hear about. There are 4 of us that take turns writing the scoop. Everyone is very good about getting it done on time, but sometimes the person who is responsible for the week, forgets or doesn't look at the schedule, so then a 'reminder' is sent out about the schedule.  So I was wondering why I didn't get the post sent to me for the week, and then I got the embarrassing email reminder that let me know it was MY TURN.  I had to scramble to get it done and sent to everyone in a timely fashion.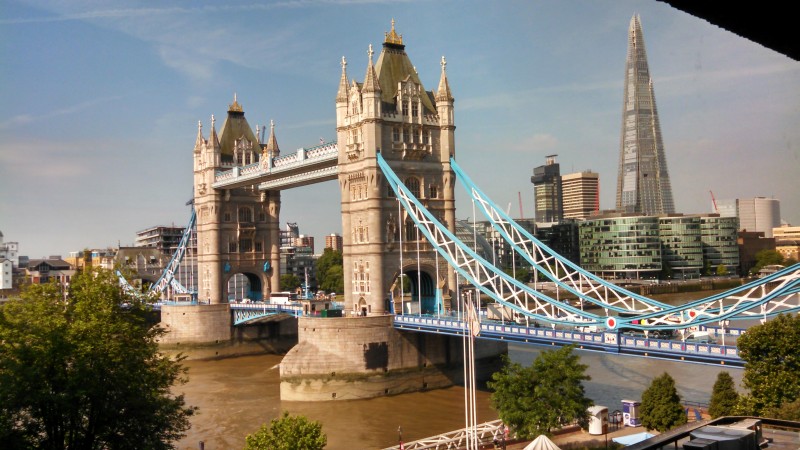 In my defense, my husband just came back from London, and he got home 11 hours late due to bad storms (at 3 am).  (The photo above was taken from his hotel. Sorry I missed that glorious view.) Those same storms did a number on our house. We lost two routers, two cable boxes, and it fried the HDMI connections on one of the TV's.  Well it took us all day trying to determine what was working and what was not. Some things worked, like one of the routers, but only partially.  I still have to get our installer out here to see what the problem is with our receiver that connects our main TV with the DVD player, TV signal, wii, etc.
Meanwhile, the back door had just been replaced, but there were a few issues there, like the carpenter set the old door on the grass, and the glass in the door acted like a large magnifying glass, frying a big area of grass.   Then another carpenter that was supposed to fix an issue with our attic stairs didn't come,  and finally I lost my daughter's state issued ID, needed for plane travel and various other things. This is my daughter who has Down Syndrome and doesn't drive, thus the need for an ID instead of driver's license. And the cherry on top of all that my husband just ran over some fencing with our mower, so that had to go to the shop.
I don't usually talk about bad things that happen, because I rarely get upset about them any more, and that's not what I like to talk about any way.  It will get taken care of, one way or another.  Any time spent worrying or getting upset is wasted time as far as I am concerned.  (And let's face it, these are first world problems.) But sometimes I think it is nice to let readers know, everything isn't always perfect here. Yes I am happy 99% of the time, but that is because I choose to be happy, not because my circumstances are always the way I want them to be.
One of the secrets to happiness I have found is the fine art of enjoying life, even when things aren't perfect.
Hello and Welcome back to The Scoop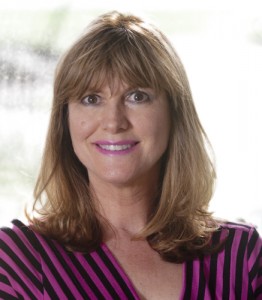 Hello friends!!
I am having a great summer, and I hope you are too. This week on the blog, I've been working on fluffing my beds, so I decided to share how I styled 6 beds.  This includes 3 twins, 1 full, 2 queens, and a king, so I hope there are lots of ideas there for you, whatever size bed you have.  
Styling Beds 6 Ways
.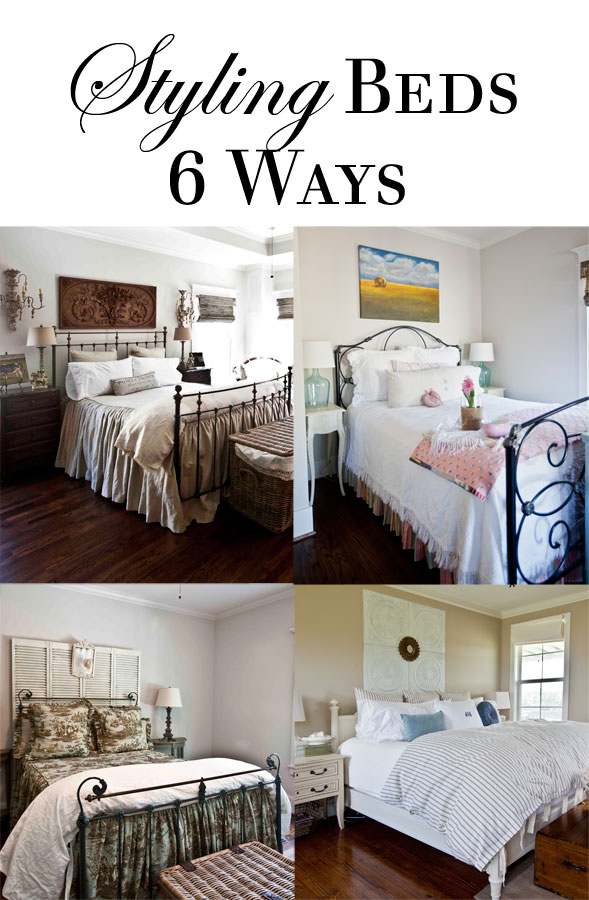 And now…here's what caught my eye at last week's Scoop…
Lynda Bergman Designs – Sky Ceiling Medallion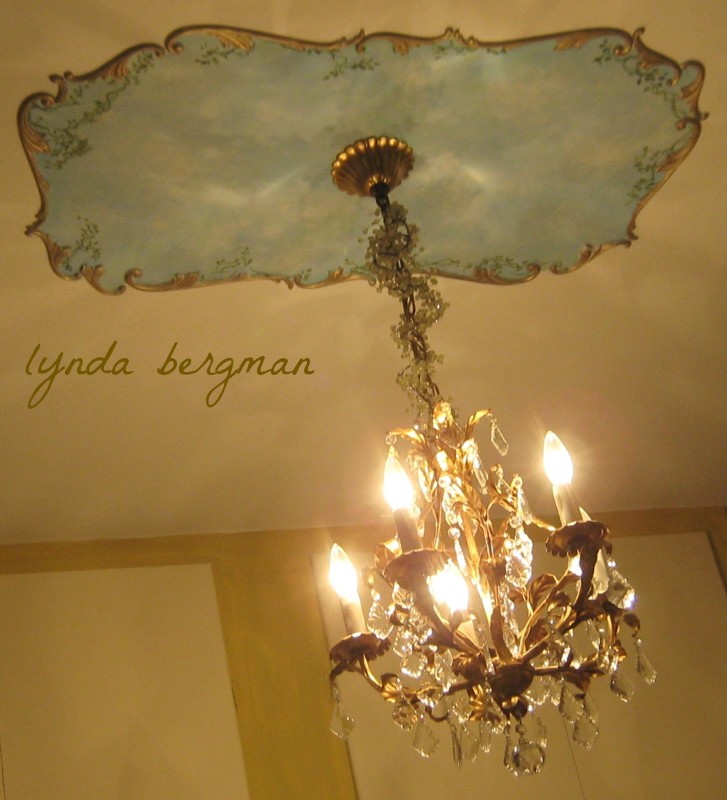 Our Home Away from Home – Drop Cloth Bench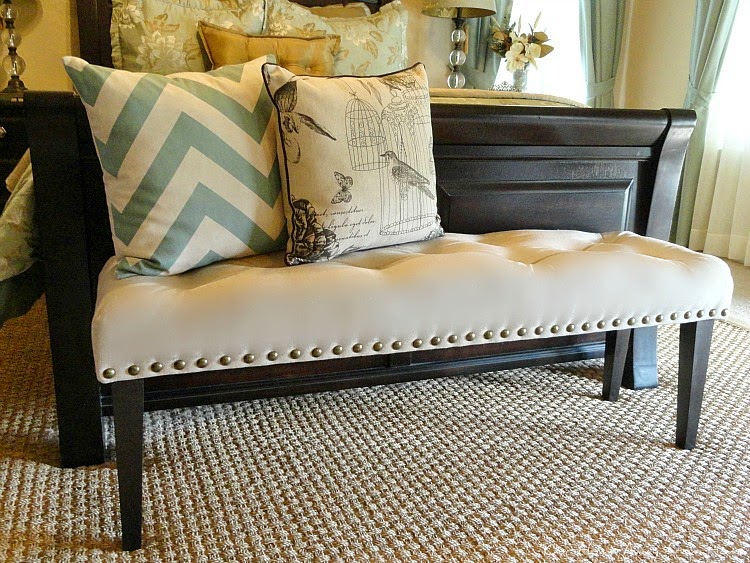 And now…show us what you've got this week!
Thank you for linking up, friends!
Please read the guidelines before participating:
Follow and/or subscribe to your host blog.
Be sure to include THE SCOOP button or text link to in your linked post…mandatory to be featured!
By linking up you are agreeing that the photos are yours or that you have permission to use them, that we may use those photos to feature your project on a blog post, Facebook, Pinterest, or Twitter with a link back to your blog, of course.
Please go to the source of a photo to pin it to Pinterest so that the originator of the post gets the credit.