We love living outdoors here and I am always looking for new places to sit a spell. 


It was early in the morning and I thought I would enjoy a little time to myself reading some of my design books.  I found a great place to spread my quilt and read.
I found this place under a live oak and several other trees on the edge of our woods.  I grabbed several pillows from the closet and brought them down in a basket.
I found some bluebells blooming in the front pasture, so I cut some for a wildflower bouquet.
This is an Ikea vase that was less than $15.  I also made the pink quilted pillow shown below and the pink striped neckroll pillow.  The feedsack pillows shown here are new pillows made to look like vintage feedsacks.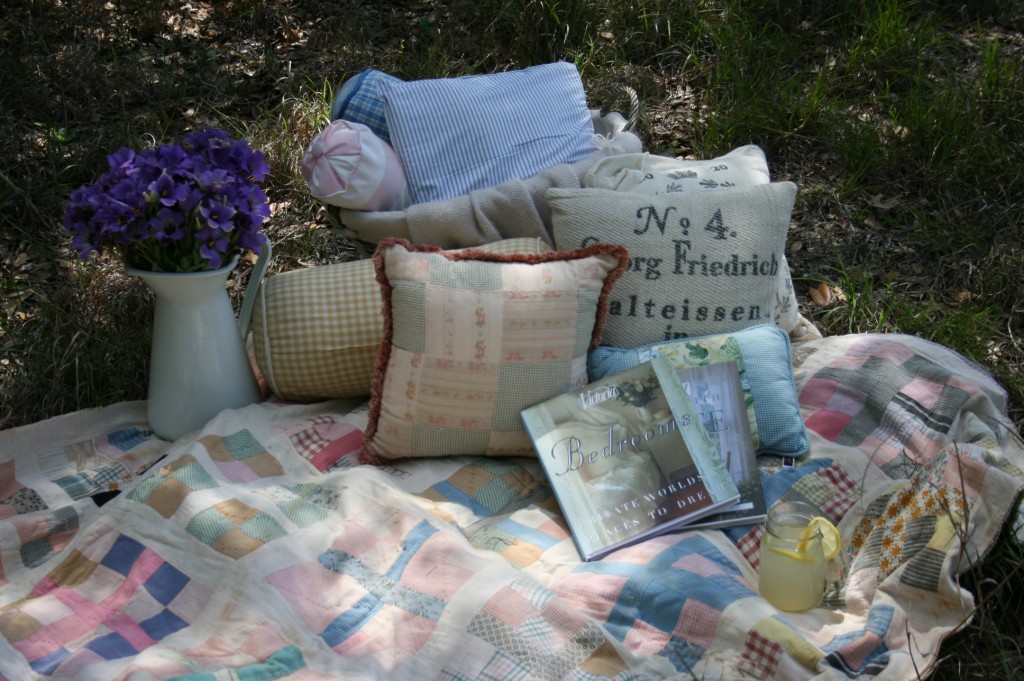 There was a nice breeze keeping things cool.
I grabbed a couple of great looking decorating books to persue in the cool breezes.
I also brought my lemonade.
All of that reading was making me sleepy.
I thought I might as well take my boots off, just in case I fell asleep.
Stay cool, ya'll!!