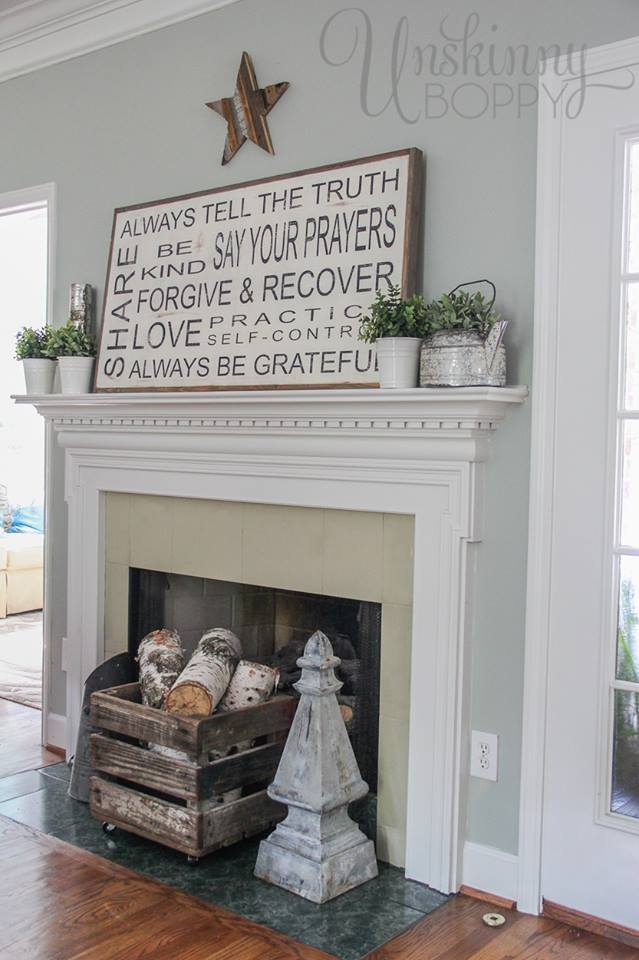 This week Beth with Unskinny Boppy is joining me on the back porch! What fun it is to have her here, and you are in for a treat. She's got a lovely home and heart. Here she is!!
1. Why did you start a blog?
My blog began as a personal journal, then became a mommy blog when my son was born. From there it morphed into a home/DIY blog when we bought our current home in 2010. My blog has been my place to laugh, cry, vent, and celebrate for many years now.

2. What was the most exciting thing that has happened to you because of your blog?
Being asked to speak at the Country Living Fair in Atlanta last month was definitely a highlight! Also, seeing my name in print alongside my photos and the articles I've written in several magazines never gets old. It's always a thrill to see my projects and photography in print. Another exciting thing is all the wonderful friendships I've made because of blogging. I love the DIY/ home blogging community. The people are amazing.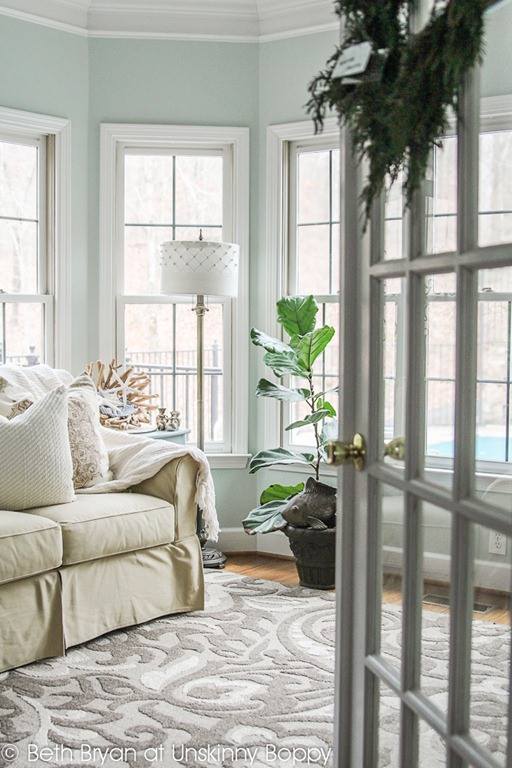 3. What is your dream gig or do you already have it?
I would love a full time gig with one of the Big Three magazines in our niche- Southern Living, Country Living or Better Homes and Gardens. Two out of three of those are based out of Birmingham now, so my odds are getting better! When I heard Country Living was moving to Birmingham I did a happy dance and started brushing up on my resume writing skills. Now I just have to actually go through with the job search and submit that resume. Seriously, though, I actually have an great full time job as the co-owner of my family's modular building company where I am a designer. I am very thankful for all the benefits it has provided my family over the years.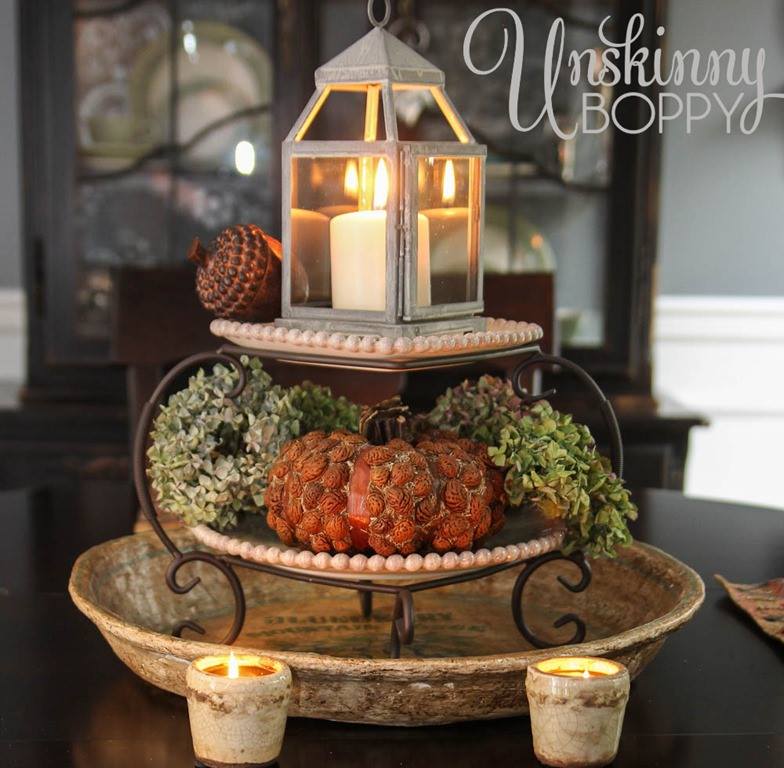 4. What are a few things that readers would be surprised to find out about you?
My house is dirty most of the time. My bed is never made. I am a terrible house keeper, my dishes and laundry pile up, and every surface in my craft room is currently covered in STUFF. I need to post more keeping-it-real photos so it doesn't surprise folks when they walk in my home and see it doesn't look perfect like it does in my blog pictures! I choose to live my life by that motto of "A clean home is the sign of a wasted life." Also isn't there some kind of science about kids who grow up in super clean houses having more allergies? Yeah… let's go with that as a good excuse. While I love the idea of a perfectly clean home 100% of the time, it's just not in the cards for me. And I'm ok with that.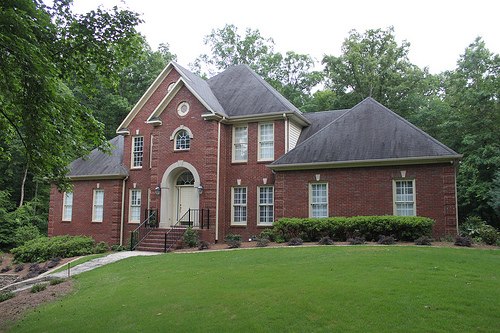 5. How would you describe your style?
Southern traditional meets junky old farmhouse. In a word… Eclectic. I live in a stately red brick home, but there is also a side of me that longs for a chippy white clapboard cottage with a wrap around porch and chickens in the yard. My husband would never go for that, though, so I try to bring that laid back farmhouse style in other ways to my interior decor.
6. What are your top 3 favorite posts?
The one and only blog post that my father has ever commented on:
http://unskinnyboppy.com/2013/08/the-houses-that-built-me-west-blocton/
The time my kid melted down at the Pumpkin Patch makes me laugh so hard now (it didn't back then!)
http://unskinnyboppy.com/2009/10/pumpkin-patch-2009-fail/
And the one that gave my blog a heartbeat:
http://unskinnyboppy.com/2010/12/taking-pics-of-tree/
7. What advice would you give new bloggers?
When it stops being fun, stop blogging. Blogging should be a passion, not something you dread. It's easy to get burned out quickly because of the time and effort it takes to maintain a blog, but most of us do it because we absolutely love it. If you keep the passion alive, readers will feel that and want to keep coming back for more. If you get burned out, simply take a break. Eventually a post will just have to make it's way out of your head and onto paper. I will admit that I miss the carefree days of blogging when I didn't think twice about who I would offend or if my photos were Pinterest-worthy. It seems like it's a lot harder now than it used to be. Baby, it's time we got back to the basics of blogs. Anyone else want to go to Luchenbach, Texas with Willie and Waylon and the boys? I sure do!
Thanks so much for having me, Anita! It's been an honor!
Beth
Thanks Beth, yes I love Luckenbach, Texas!! I've been there. Come on down any time and I'll show you around!!
Did you miss any interviews?  You can find them here. 
Please join us for the Fall Vignette Tour that starts Today!!
Here is the schedule for The Scoop on Creating Fall Vignettes tour:
Friday Nov 8
Here is the schedule for The Scoop on Creating Fall Vignettes tour: