Today I am talking about door knobs and handle sets.
This post is sponsored by Schlage®,  but all opinions are my own. 
Let's start with the BEFORE. These door knobs have a bronze finish, and I wanted to keep the bronze finish at the farm.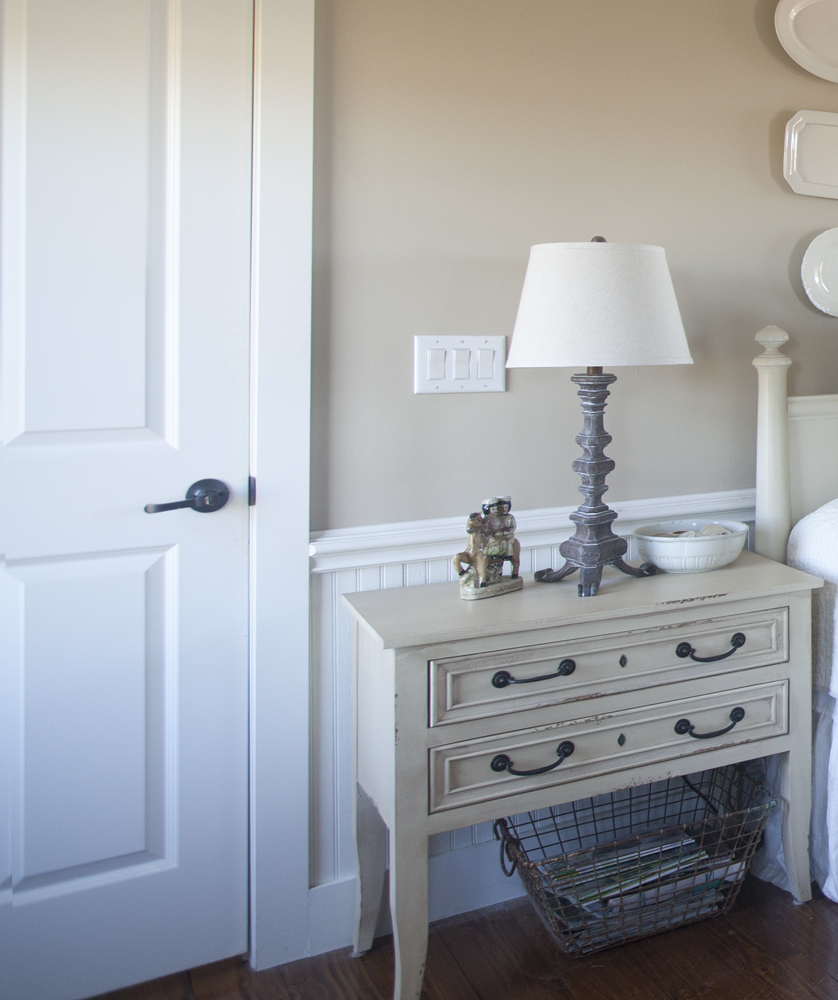 I was looking for an upgraded look and found these gorgeous door knobs from Schlage®. The door knobs come with the door plates, and they are very reasonably priced. I know you love a bargain.If you are looking for a high end look on a budget, I really think these are the way to go because you might not realize thatdoor hardware is the perfect finishing touch to complete a room's look, and is a low-investment and high-impact project that can be done in a day. You can find Schlage products in many places including and Build.com, as well as in retail locations including Home Depot and Lowe's
Also, AMAZON, which I prefer because it does not require leaving my house or getting dressed. Did I say that out loud? Schlage's products combine innovative style and security with convenience, giving consumers the confidence to express their own style choices without sacrificing quality.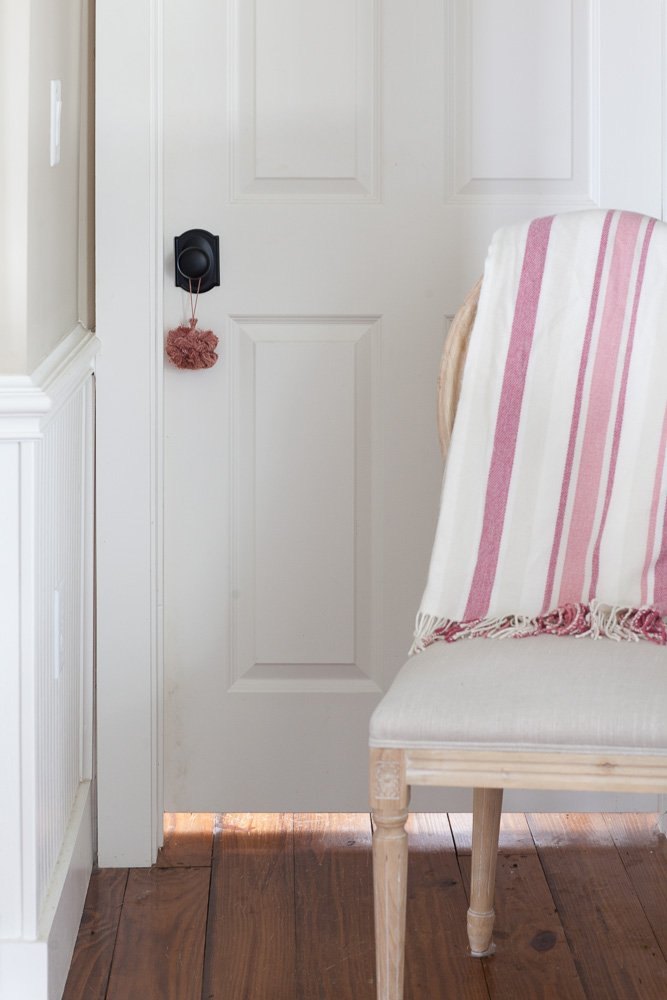 Come on and let's take a closer look. I was drawn to the curved Camelot door plates, which are actually attached to these Plymouth knobs. I like the bronze finish too. It was difficult to get a good photo because the door knobs are so much darker than the white doors.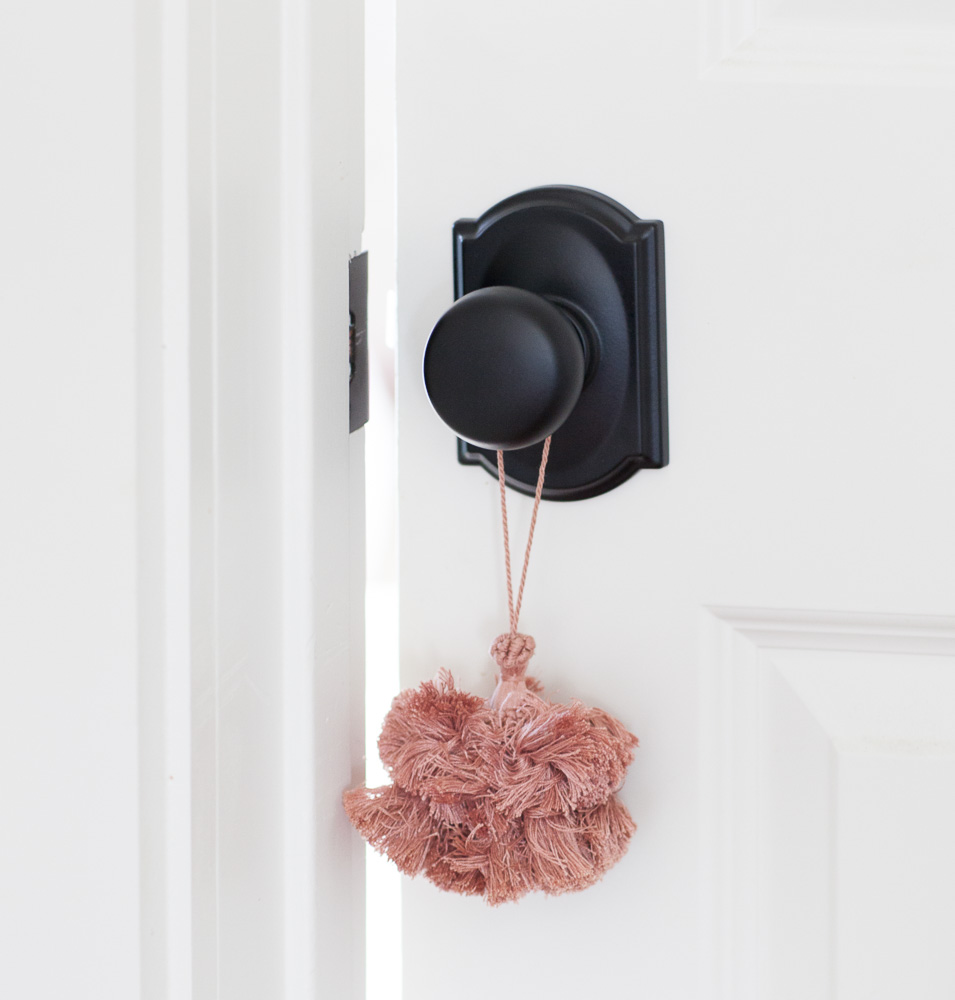 And guess what? I installed them myself. Yes, that's right, Miss Not-Crafty did it. If I can do it, you can, too. The only tool required was a Phillips head screwdriver. It took two screws for the door knob and two for the face plate. The face plate is the thingy you see between the door knobs.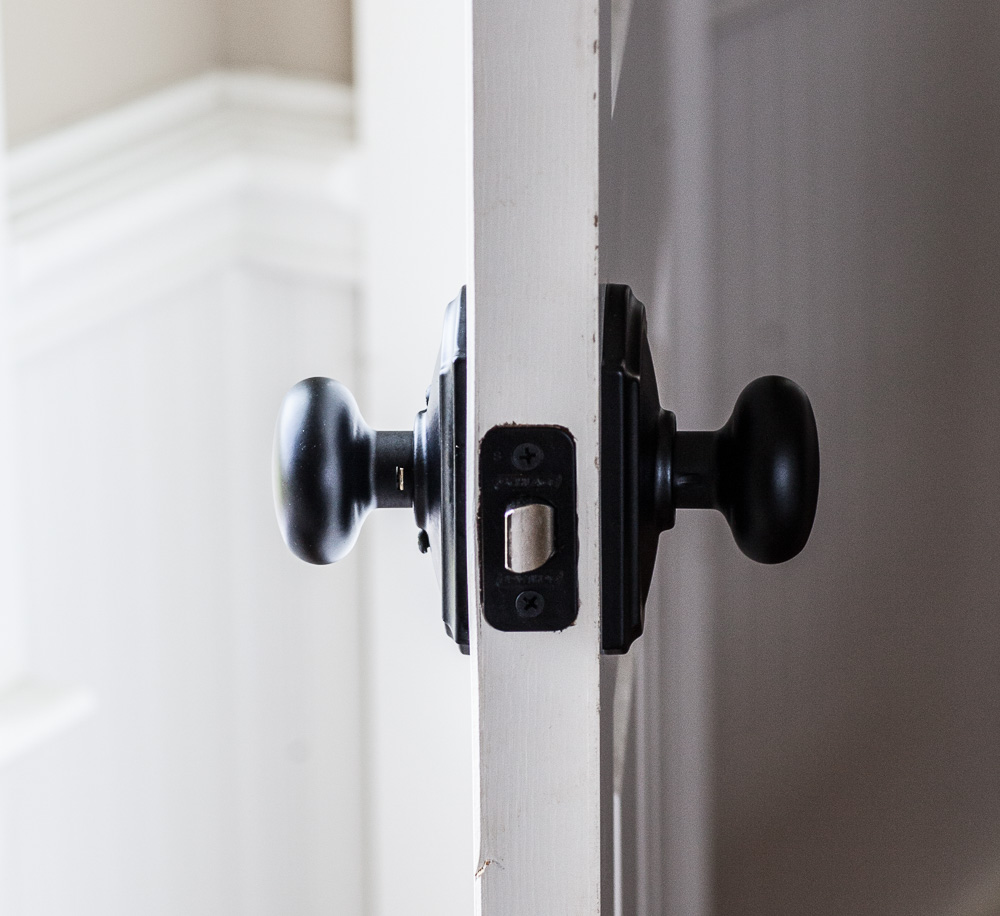 The knobs have a classic style that works with Farmhouse French design or even something more contemporary.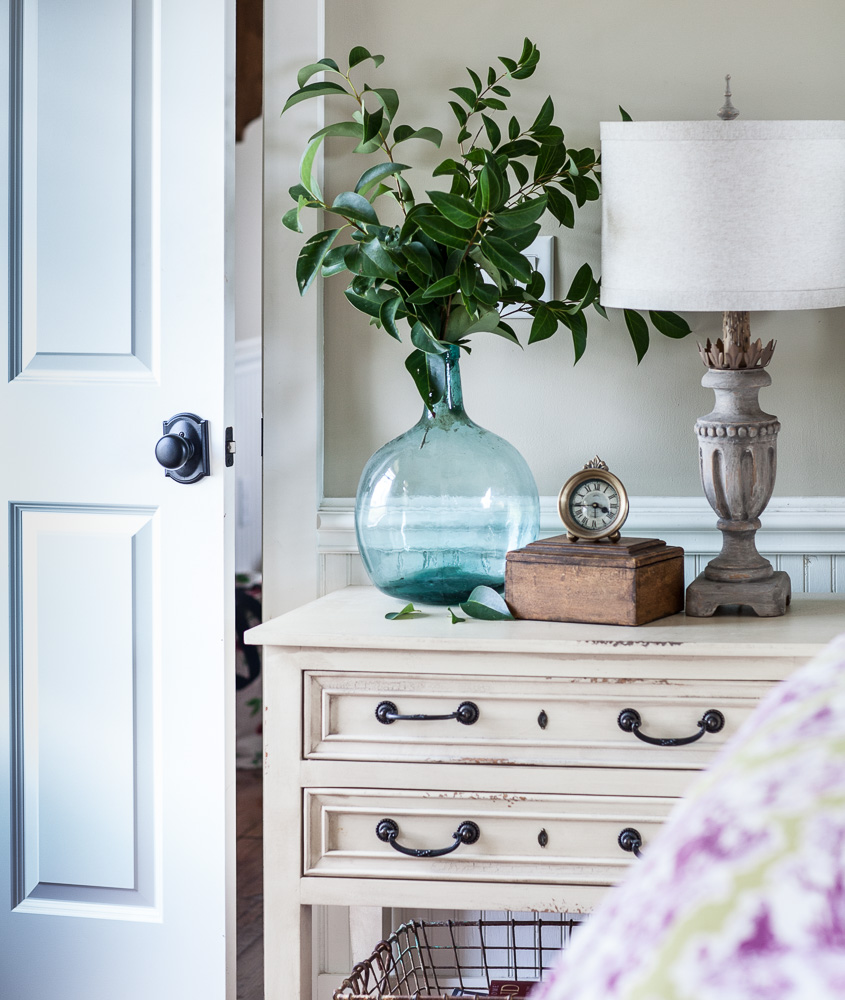 I'm always on the lookout for something with elegance for a reasonable price, so I'm excited to share these with you.
Which reminds me of a question that comes up a lot. Do your door knobs need to match the pulls and knobs in your cabinets? This is a good question, because if you use the doorknobs throughout your house, then they will be in the same room as cabinets somewhere, whether it is the kitchen or bathroom. I like for my door knobs to have a very similar finish to the cabinet pulls, but I don't care if they match the lighting. For example, in my city house I've used gold toned lighting in my kitchen, while I used silver knobs on the cabinet doors and for the door handles.  Then in the same room (the breakfast room) I used a bronze French lantern next to pewter handles. It's very difficult to get everything to match because it is so restrictive.
At the farm I have bronze door knobs, and the faucets and lighting are also bronze.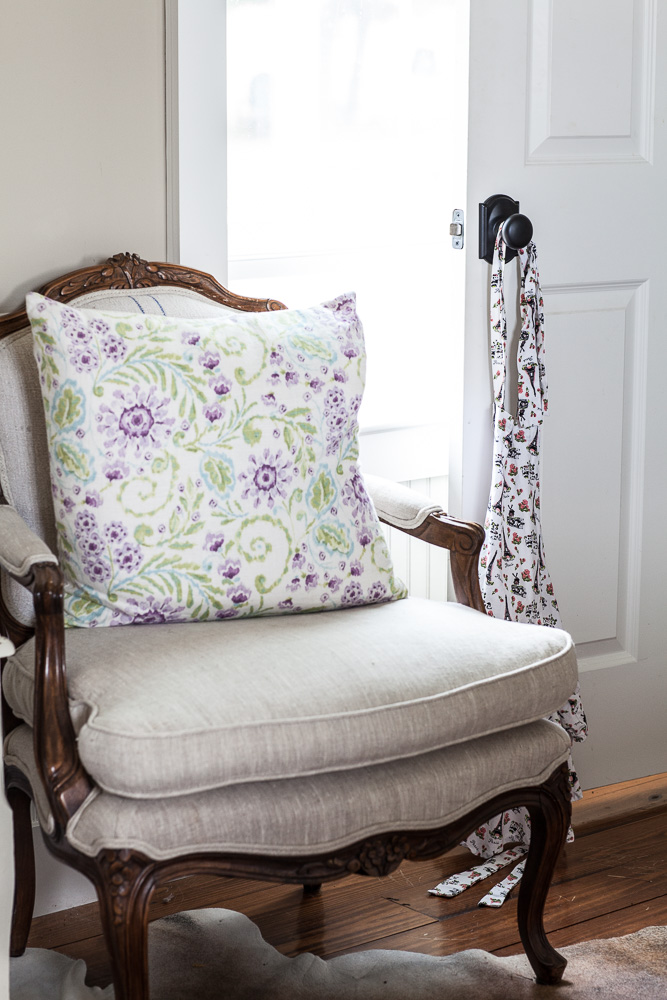 Of course if you prefer another finish, you don't have to go with the bronze one shown. If you are changing out all of your door handles throughout your home, I highly recommend that you use an electric drill/screwdriver. That's a lot of torque for your wrist if you use a manual screwdriver.
Schlage recently launched a campaign, "Open Possibilities," to bring door hardware to the forefront as an accessory that can complete or enhance the look of any room. For more information, please visit http://www.schlage.com.
Be sure to check out  the video at Schlage, click here.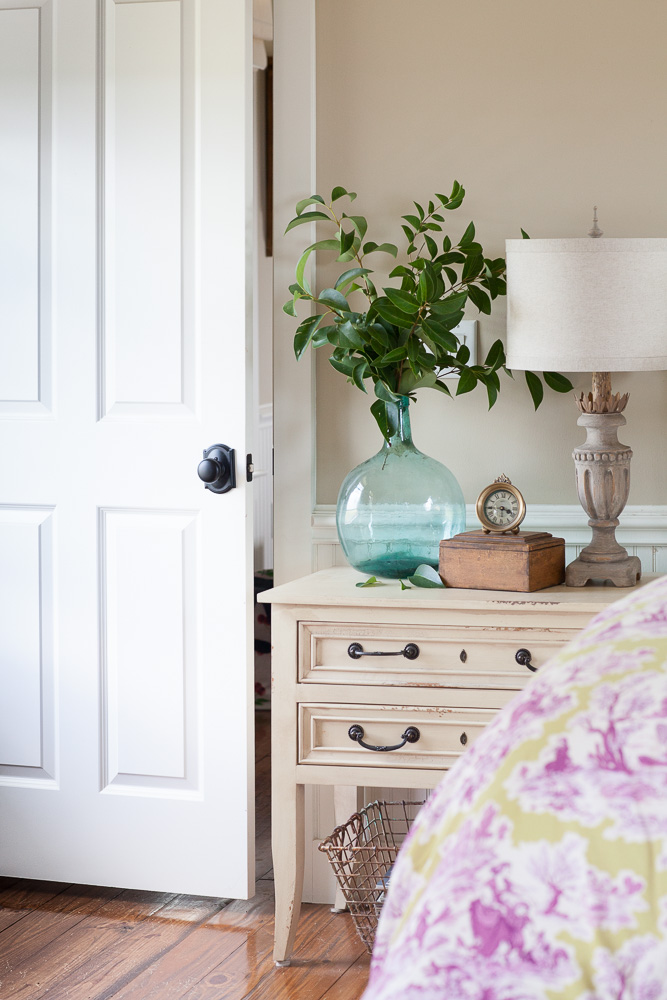 This is a sponsored post I wrote on behalf of Schlage.