Did I mention that I've started exercising again? I'm doing a couple of dance classes at our gym and weight training. The first few weeks, were really, really tough. Now I'm getting used to the routine and it's getting better. I also did some other things to improve my health and it's been great. Apparently sweating is a great way for your body to remove toxins. I've lost weight too, over 10 pounds, so that's been wonderful. As I mentioned in an earlier blog post, I'm really trying to take care of myself much better than I have in the past. Life is short, but you probably already knew that.
Okay, onto to what is going on today in the world of design and decor.
Today's podcast episode is below.

Now onto the French Country Friday posts.
Maison de Cinq | Summer Kitchen Tour in Shades of Blue
Shabbyfufu | French Country Farmhouse Christmas – Style In Blue
Cedar Hill Farmhouse | Basics for a Beautiful Guest Room
Designthusiasm | Master Bedroom Ideas: 7 Tips for Creating a Dreamy Updated Retreat
Edith and Evelyn |Transformation of a French Country Bedroom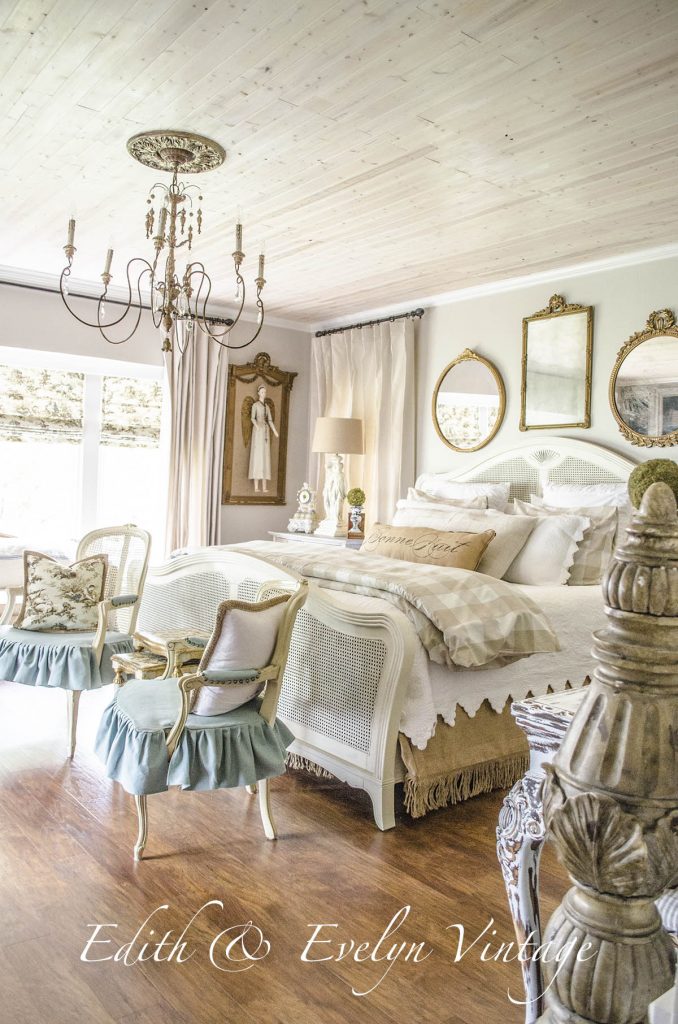 French Country Cottage | Charming French Style Tables